We stepped into our friend Jodie's house a few months ago, in the middle of summer, and saw her collection of Christmas cards were still up on display in the foyer of her home. Although showcased in a cute manner, it had been 6 months after the holidays had ended. When we asked Jodie why she still had them up, she simply replied that people go to a lot of work to capture the perfect family photo then carefully choose a card to compliment that picture and it's a waste to put them away after just a few short weeks. We thought about it and immediately agreed! We made this easy DIY holiday card display to keep ours up year round too! Read the full how by scrolling down.

This year my family chose to have our pictures taken in the soft sandy wash in the small cozy town we had recently moved from. I laughed out loud when our "best" photo of entire family came back to us from the photographer… with two rambunctious boys, ages 4 and 2, it captured their silly personalities perfectly! I wanted to pair it with a Christmas card that would match not only the color scheme of our apparel in the photo but also the photo orientation, (vertical, horizontal or square.)
Enter Tiny Prints.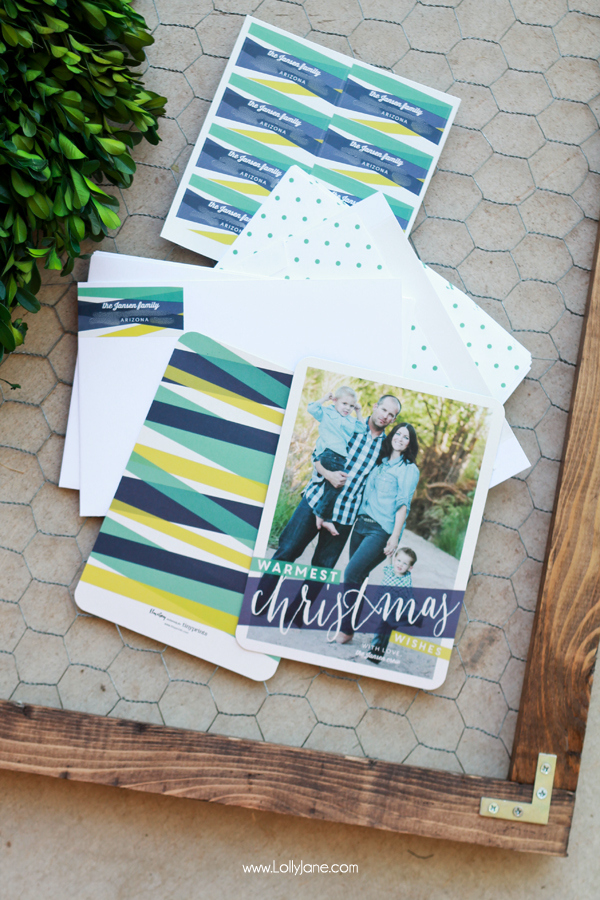 With 5 gorgeous new collections, Winter Botanicals, Delicate Frost, Mixed Metals, Black, White & Bold and Modern Merry, Tiny Prints has everything you need to make your holiday card truly delightful this season. From having your address printed to coordinating labels to a huge variety of envelope liner designs, the options are endless! I turned on a Hallmark movie and spent the entire flick choosing my card. It was SO fun. 🙂
And, it was like Christmas morning when they arrived!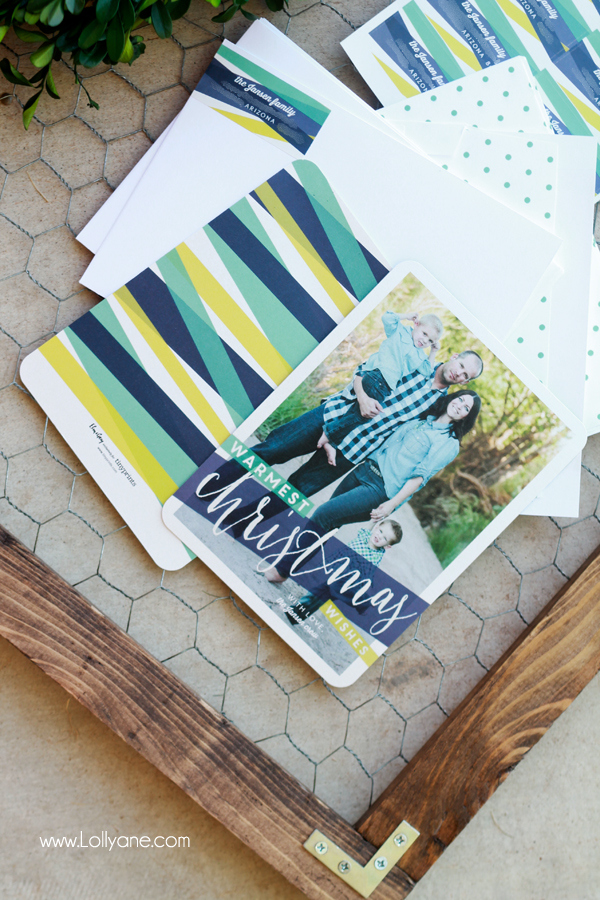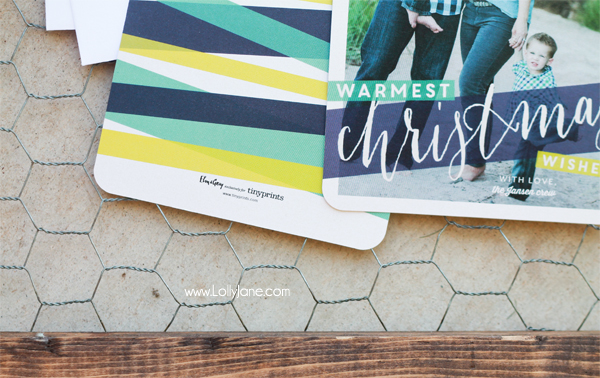 Now that your cards are signed, sealed and delivered, the fun part begins… receiving your family and friends holiday cards! With a little bit of money + DIY, here's how we'll be displaying our cards this year: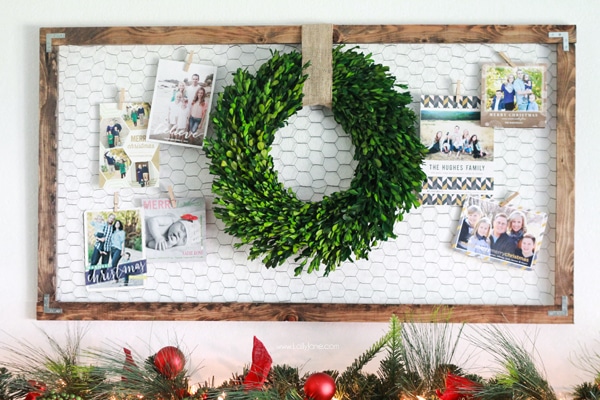 Supplies:


Directions:
Cut wood to length.
Stain.
Screw in L-Brackets on each corner to connect the 1 x 2's.
Staple chicken wire to the backside.
Display cards by hanging from mini clothespins.
Nail in sawtooth hangers on the backside for easy hanging.
*Optional: Hang wreath in the center.
Do you spy my card this year in the corner? I love it and can hardly wait to see it snuggled in close with my loved ones cards, too!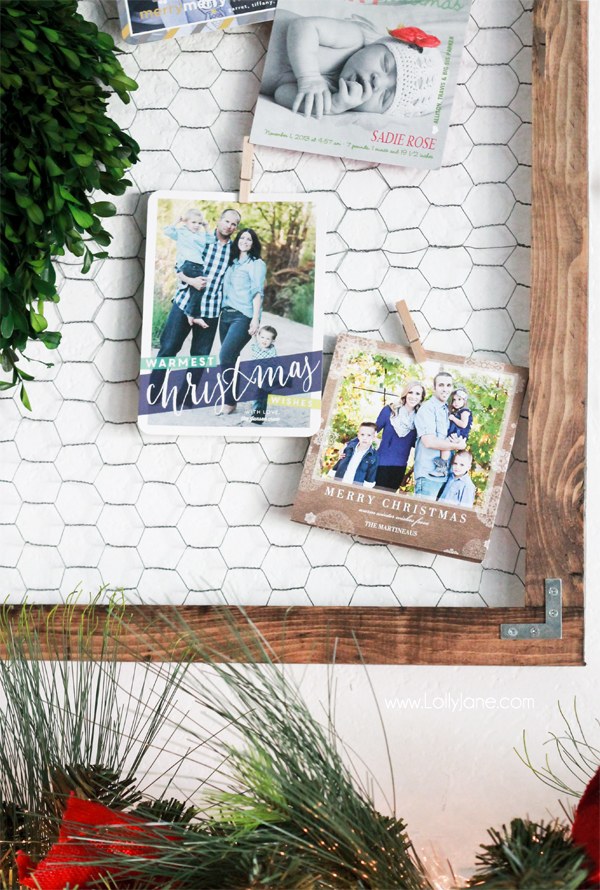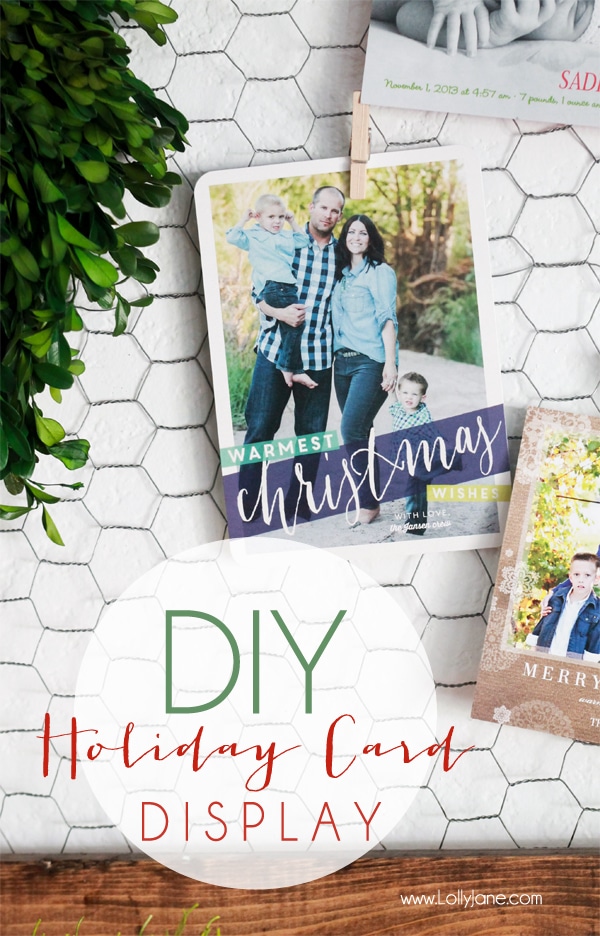 Be sure to check out Tiny Prints for even more styles! Can't wait to see what YOU come up with, too!

Be sure to check out our 25 Cute Family Christmas Picture Ideas roundup + 25 More Cute Family Christmas Pictures,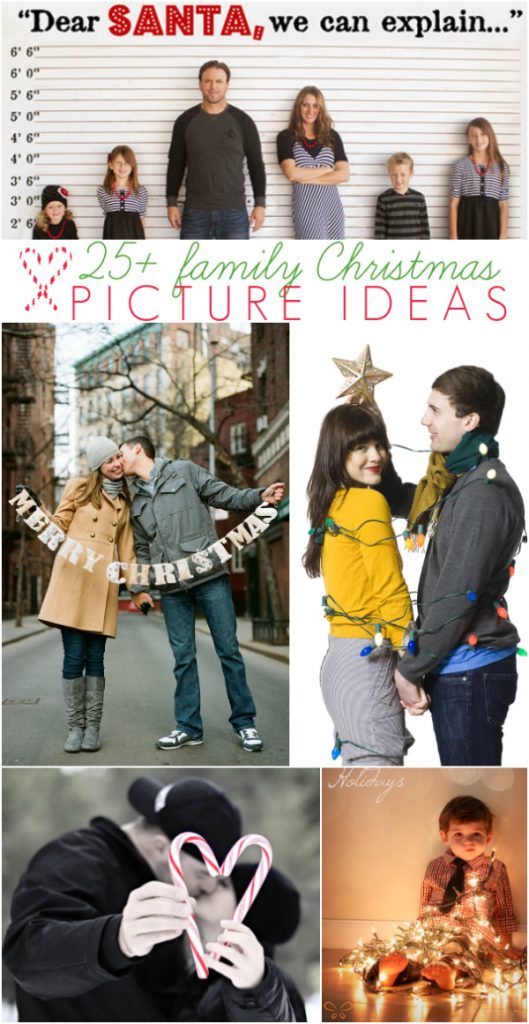 plus more of our many Christmas ideas like our Christmas front porch,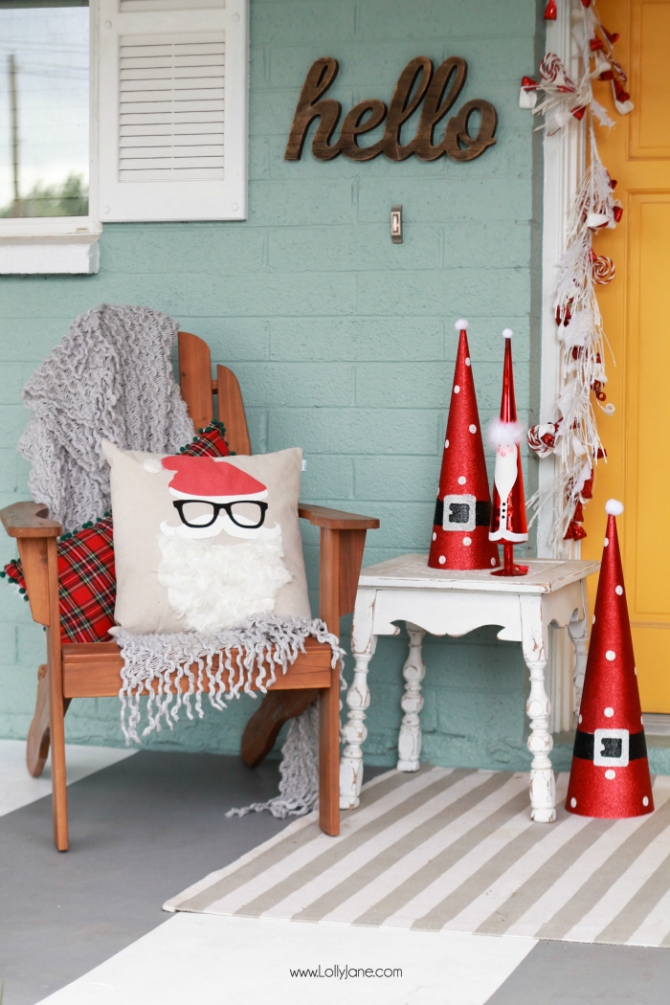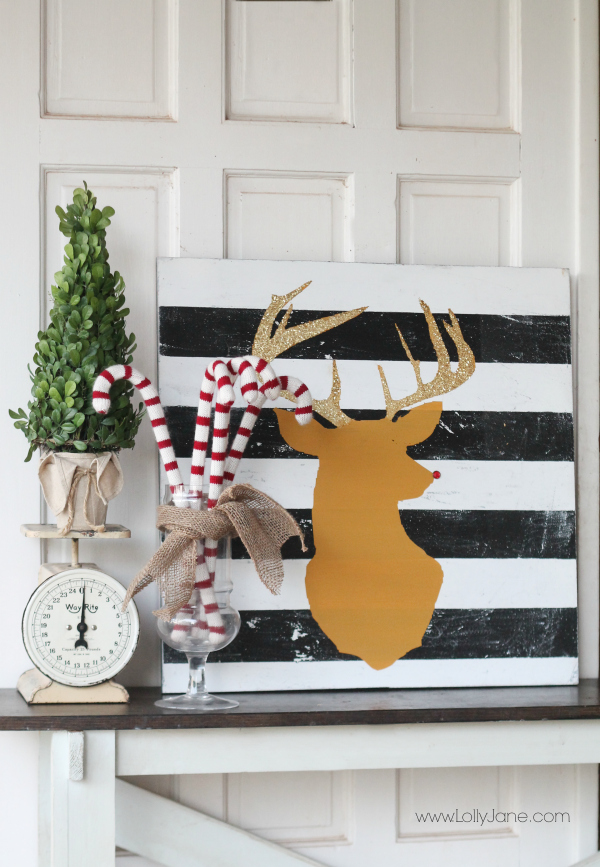 and our AMAZING Peppermint Pattie Chex Mix, mmm!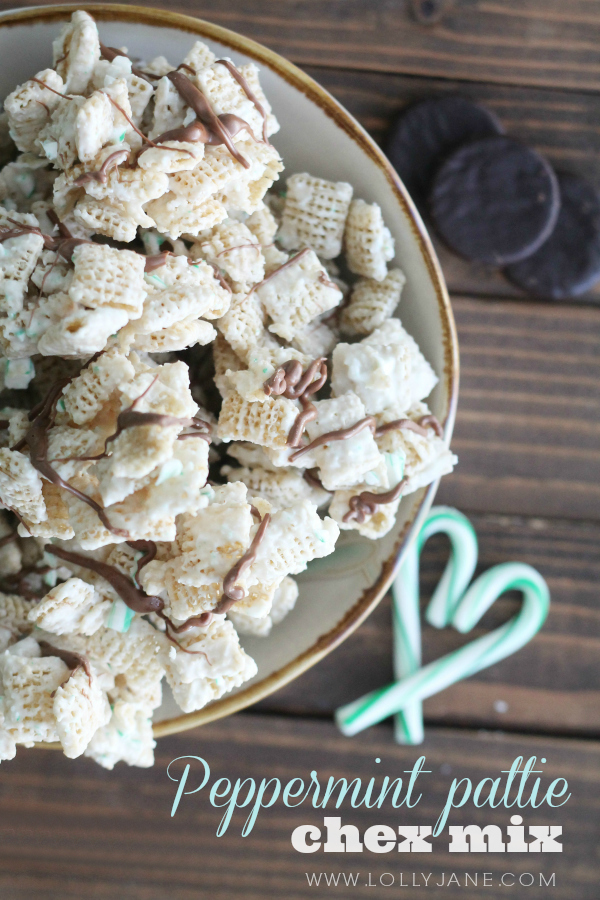 plus 19 more of our top Christmas tutorials!