diy halloween succulent planters
You guys… it's official: FALL SEASON IS APPROACHING! We are so excited and for this blog, September 1st brings one of most favorite series, Spooktacular September! We love Eighteen25's Spooktacular and look forward to it every year; this is our 4th year guest posting for them and we are super excited to have snagged the first project of the month to kick it off, whoop! We put together some not-so-spooky DIY Halloween succulent planters to display on our holiday mantel.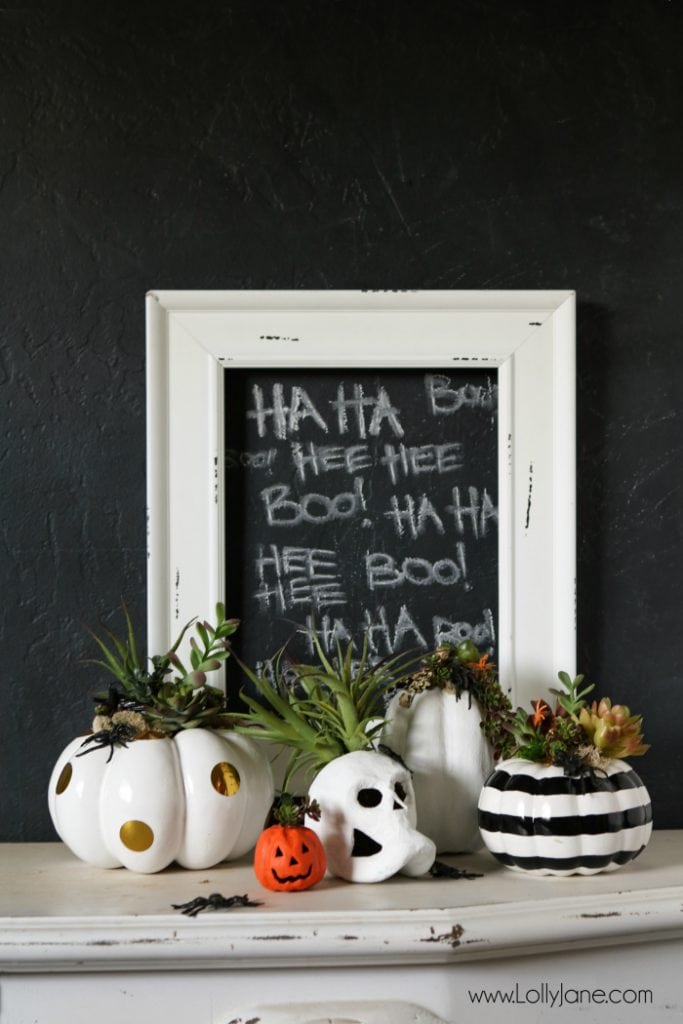 The best part is we used artificial pumpkins and succulents so you don't have to worry about anything dying through the hustle and bustle of the holidays. 😉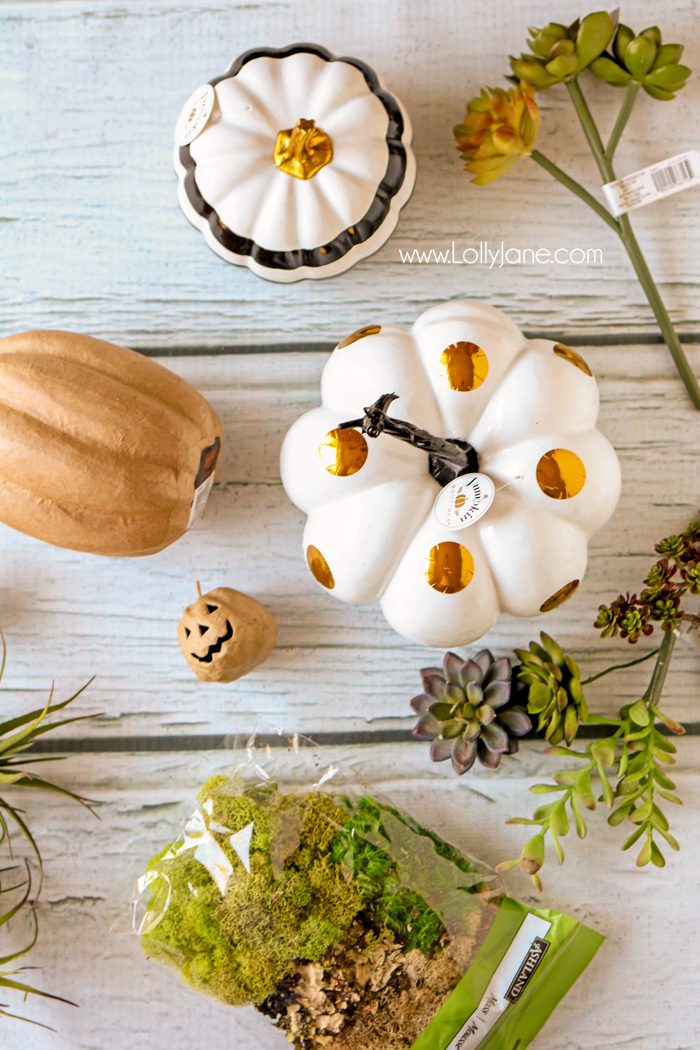 You'll need a handful of items to put these cuties together:
Assorted artificial pumpkins. (Joann's: polka dot, striped + paper mache pumpkins).
Artificial succulent picks. (Michael's, Joann's)
Fake moss. (Michael's)
Mini paper mache jack-o-lantern. (Joann's)
Paper mache skull. (Michael's)
White, black, gold + orange acrylic paint. (We prefer DecoArt brand)
Foam brushes.
Drill + 1/16-5/64 bit, depending on how thick your faux succulent pics are.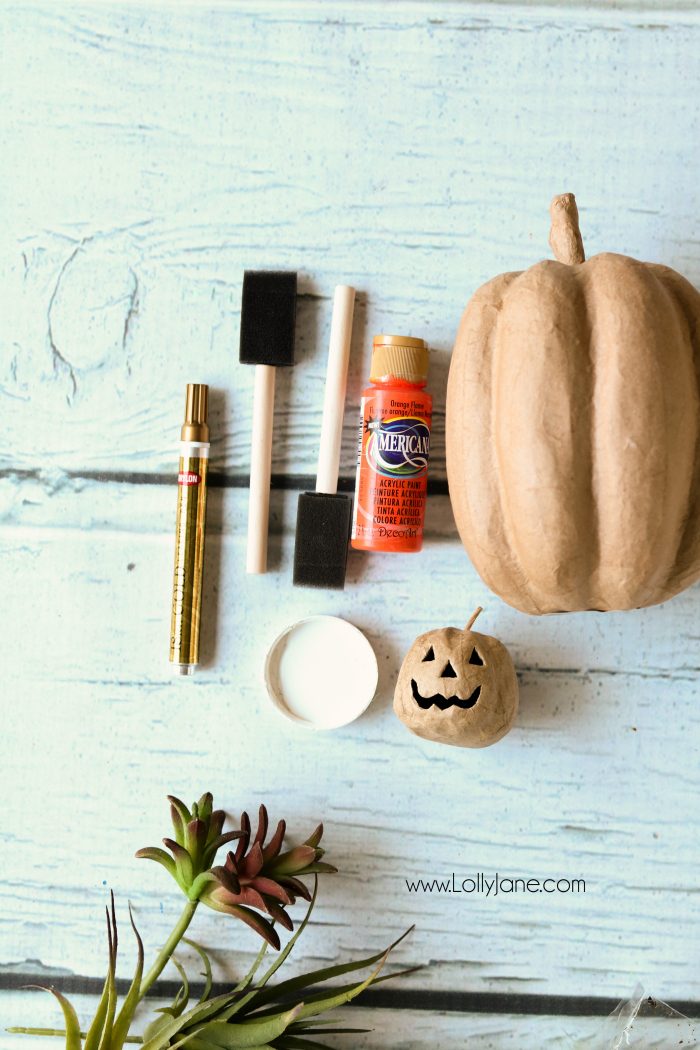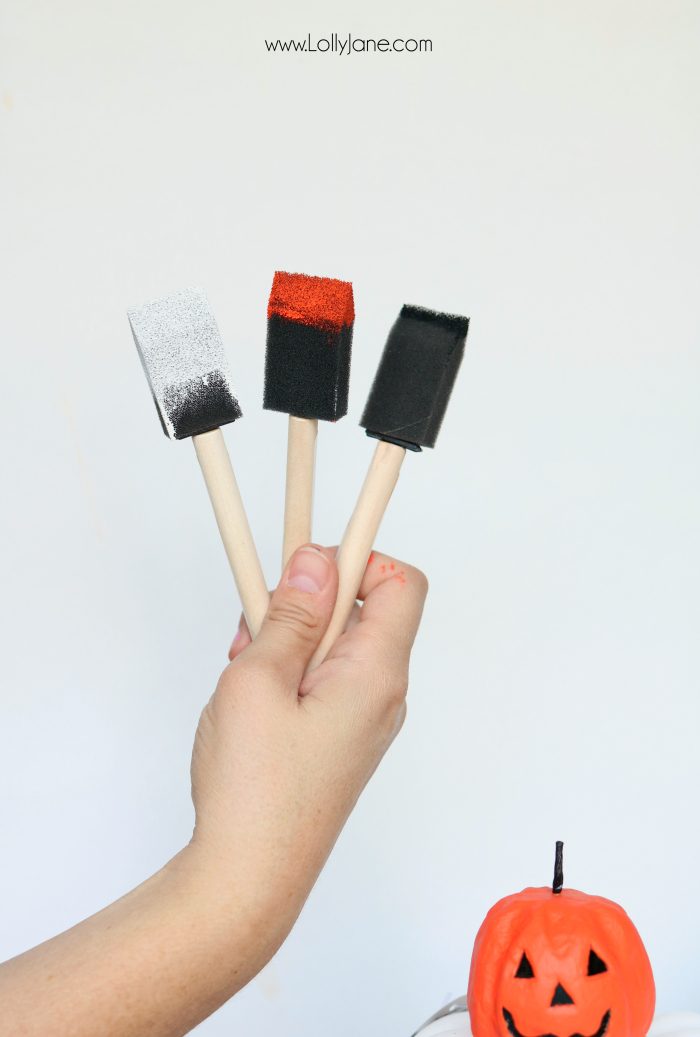 To get started we painted the paper mâché pumpkins our color of choice using Halloween colors of acrylic paint.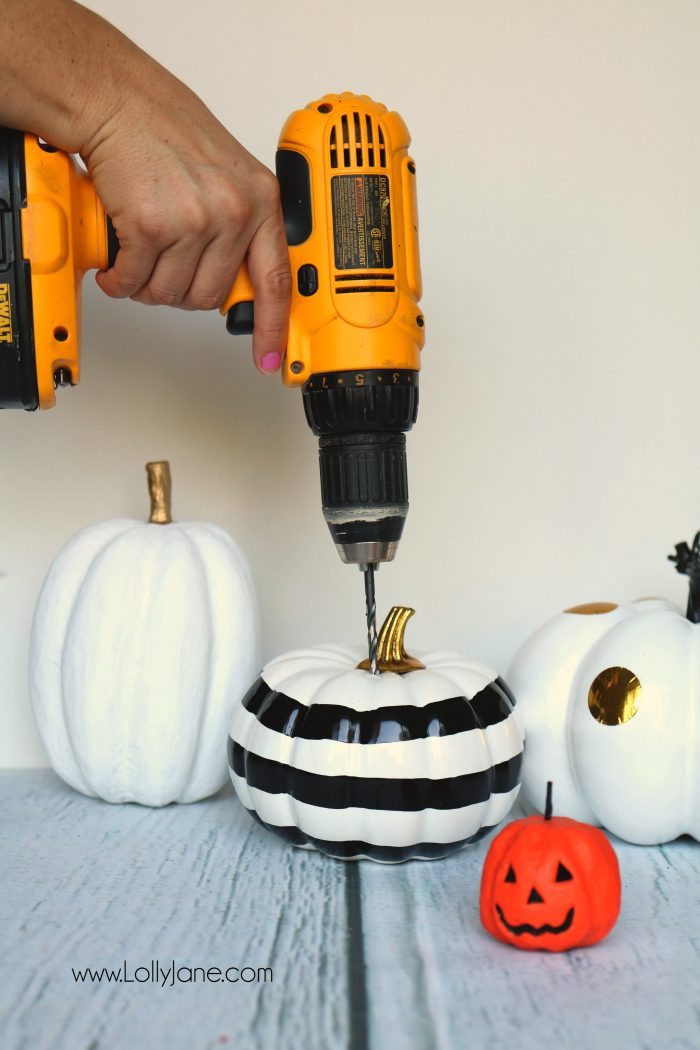 After everything was dried we drilled holes in the tops of the pumpkins then stuck the artificial succulents through, arranging them until we liked the display.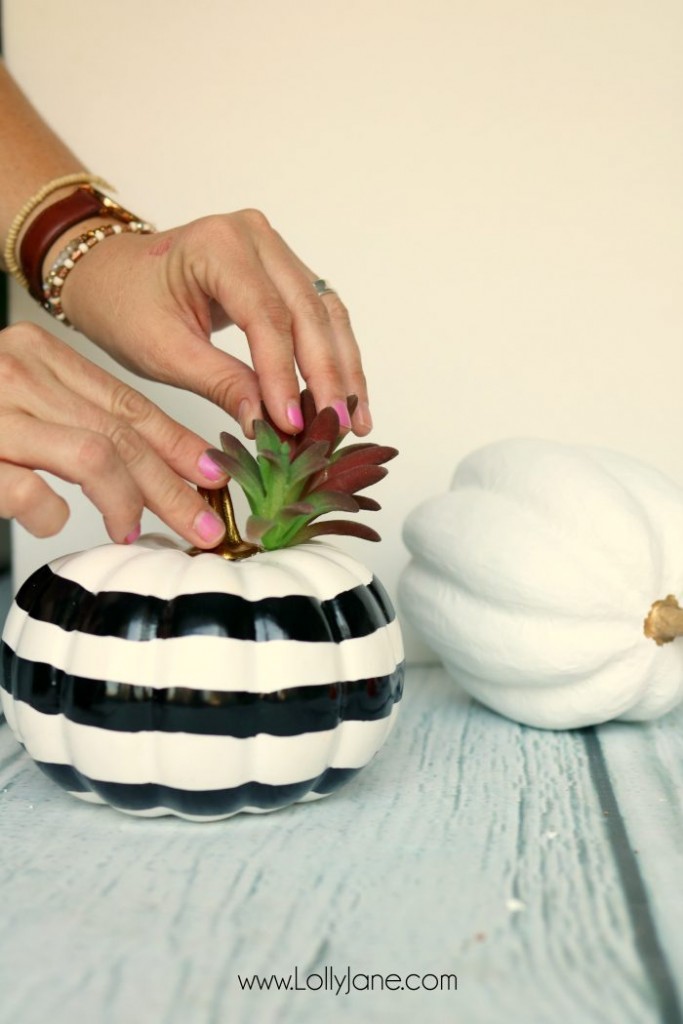 Easy peasy.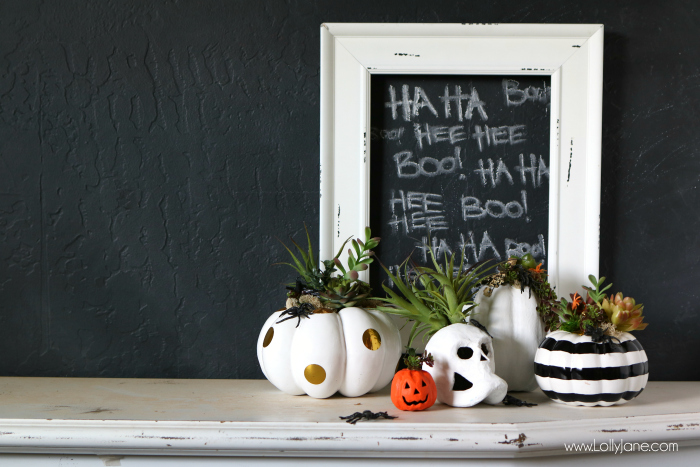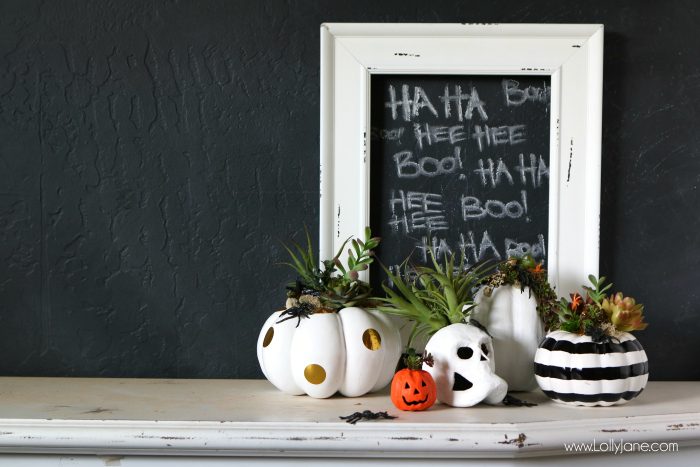 We added a few fake spiders to the bunch and ended up freaking ourselves out more than once! Haha!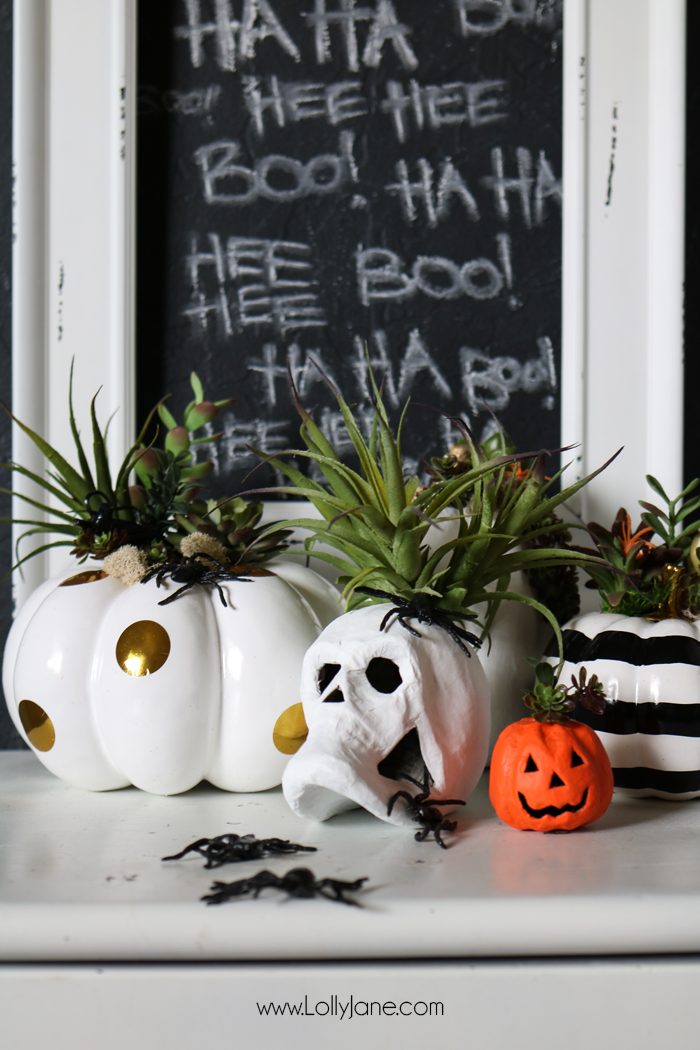 This mini orange jack-o-lantern really steals the show, though. Isn't he SO cute?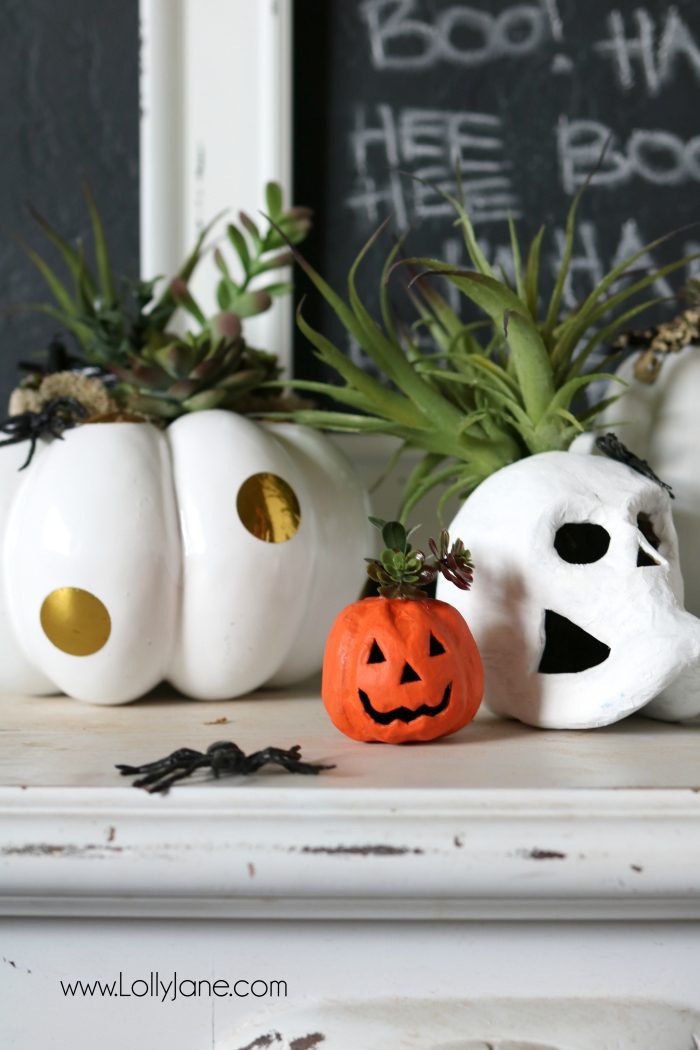 After Halloween is over we plan to turn the jack-o-lantern around, remove the skull planter and pair this bunch of pumpkins with our latest fall prints to make these pretties last longer. In the meantime, check out our brand new DIY Halloween EEK Sign that is making its debut this year!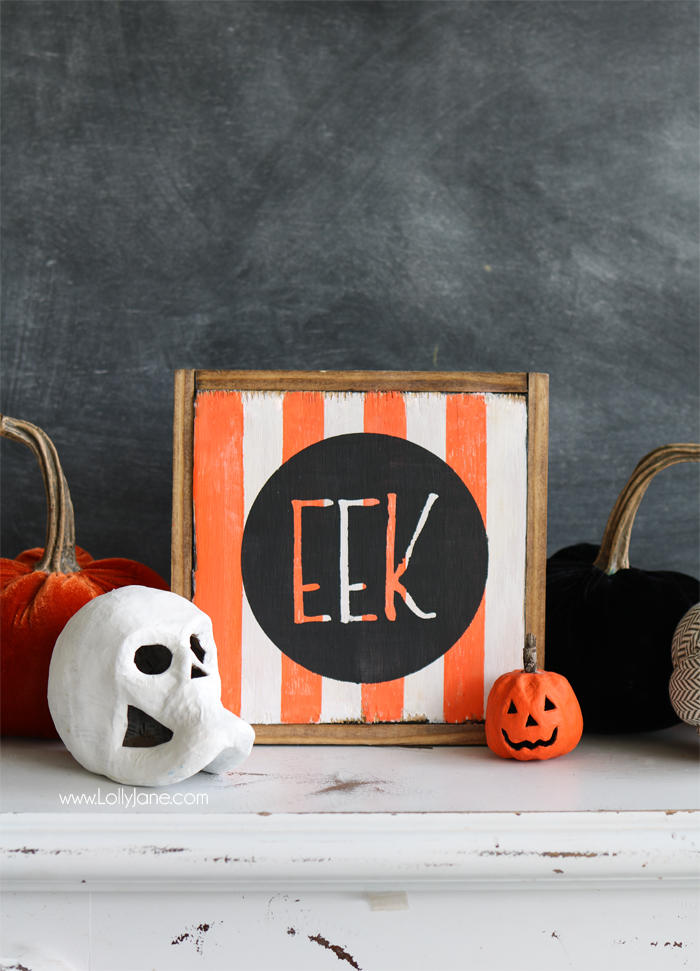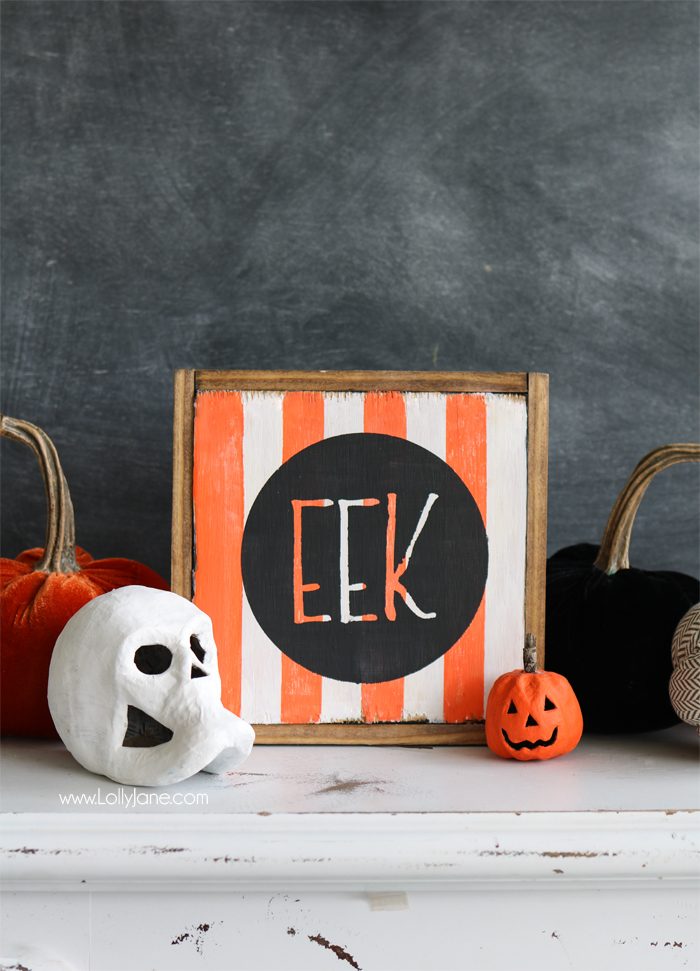 Take a peek at more Halloween crafts & DIY's like our BOO Fringe Letters we made last year, our Marquee EEK Letters, our Mr. & Mrs. Skull Plaques, our Skull Cupcake Stand tutorial and our easy Bat Treat Holders.