how to distress furniture with spray paint and a sander
One of the most asked questions I get from friends is how I get the perfect distressed, aged, vintage feel for furniture. While there are tons of techniques out there, the easiest is way is so simple: spray paint and a sander. Yes, that's it. Here is how to distress furniture with spray paint and a sander to get that awesome vintage look.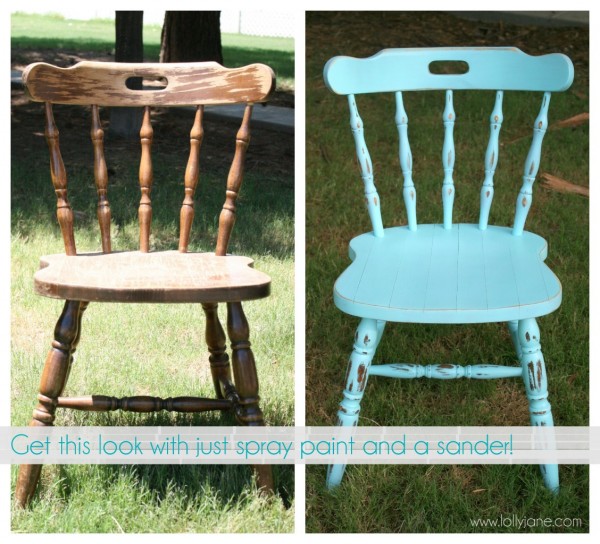 This technique works best for previously painted/stained dark wood. Start by giving it a light sand allover using 60 grit paper. I didn't sand heavily as my mouse sander did my work for me. If you were going to prime your piece, sand it again with a 180-200 grit to smooth out the surface for your paint. Wipe it down and you're ready to start painting.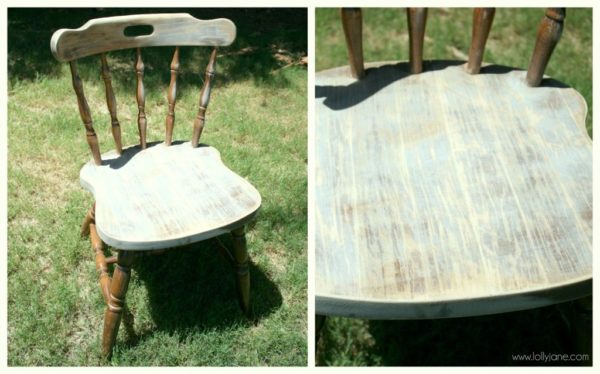 Then spray paint the whole piece. Lighter coats versus heavy spray will prevent the paint from dripping and runs. After it's painted, lightly rub with sandpaper. I prefer my mouse sander since it'll speed up the process but you can get the same look by hand.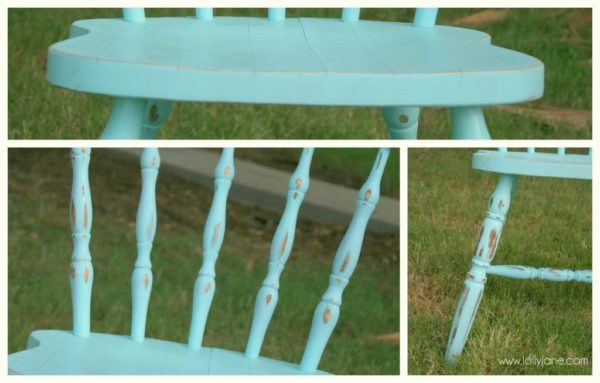 Tip: When aging furniture, you want it to look natural. You'll rub it in the spots that would have naturally aged as if the paint rubbed away with time. So the highest points of the legs where it'll be touched the most, the front side of the chair where your back will rest when you're sitting in it, etc.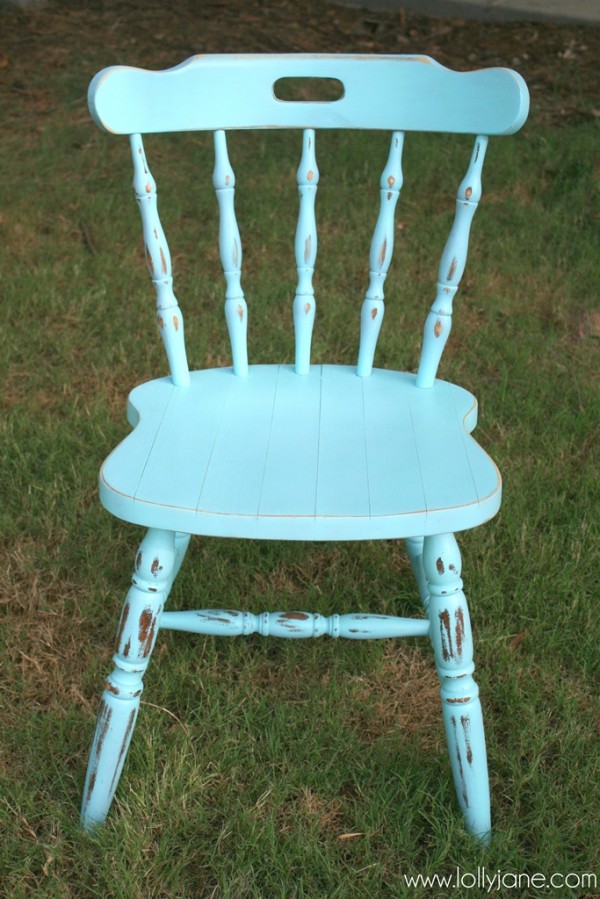 It's that easy. If you're starting with a piece that is a lighter wood shade, you won't get this dark distress technique to pop out. However, you can add some stain or glaze to darken it up afterward. An example of that is my son's dresser that was sky blue turned gray with dark distressing.
For more of our furniture tutorials, click here.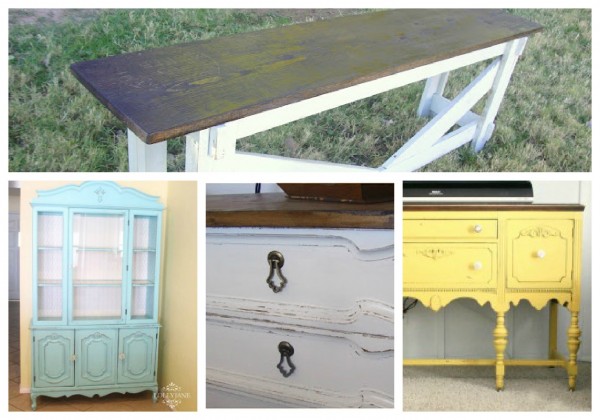 And if you like what you see, won't you please subscribe so you don't miss out on our latest and greatest? (: