EEK! Halloween is in 28 days so we are getting to work sprucing up our spooky spaces! We've partnered with Jane on Instagram and are playing along with the short IG series #JaneTrickOrTreat. Today we're kicking the series off with our "Trick" (aka: EEK sign) and you've gotta head to Jane's IG to see the "Treat!" Every day this week they'll be sharing a new Trick or Treat so be sure to follow along. 😉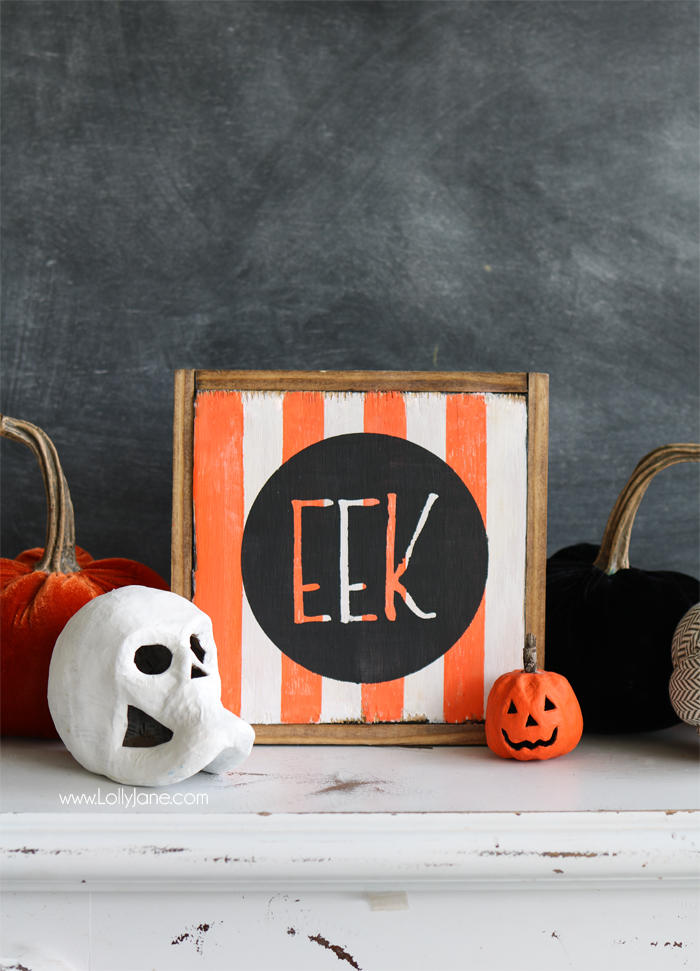 In the meantime, who wants to make an Eek sign?! Fab! Let's get started!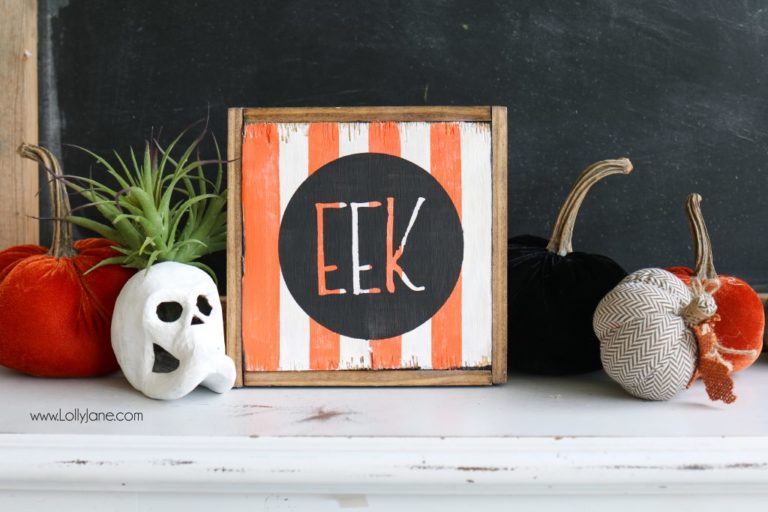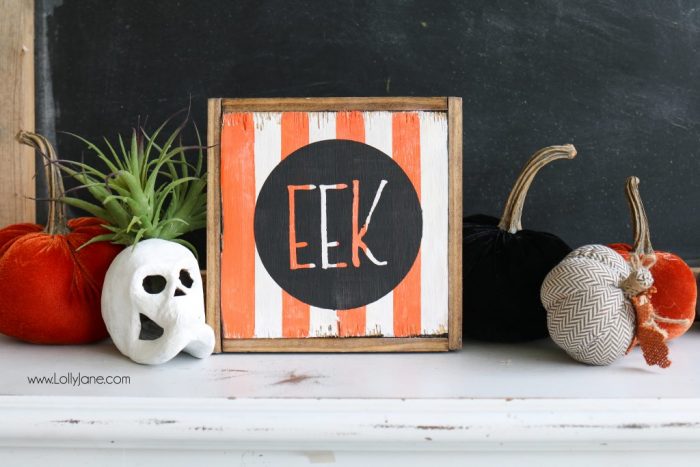 To make your own you'll need scraps of wood from your stash or new wood, whatevs! We used: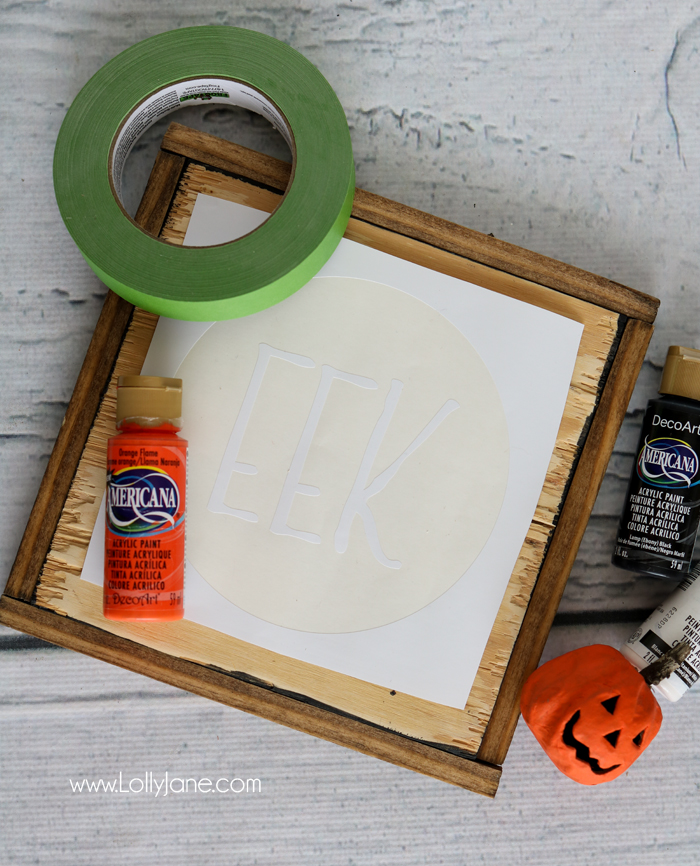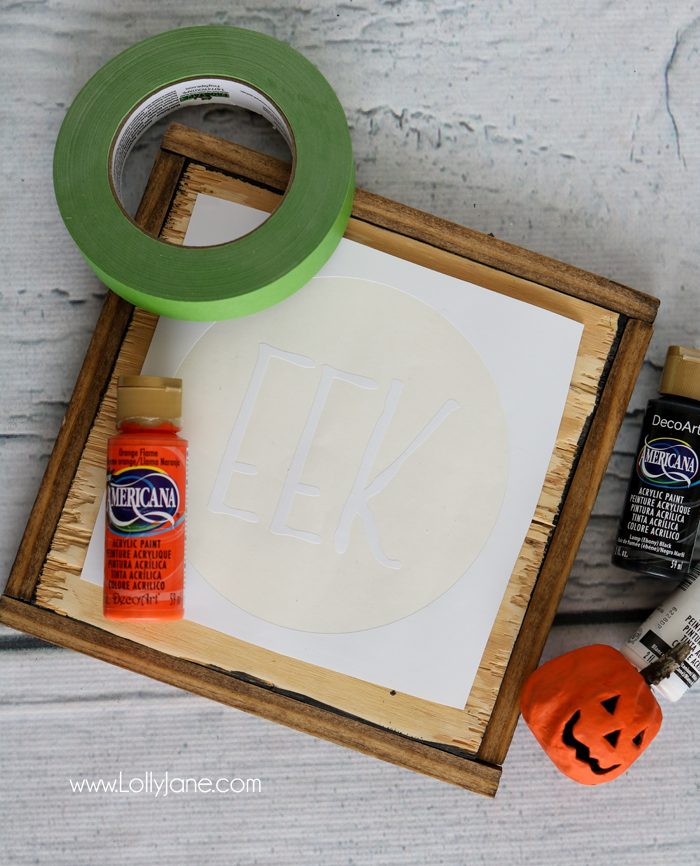 To assemble this cutie took us less than an hour! First, build your sign.
Cut wood to size.
Stain furring strips.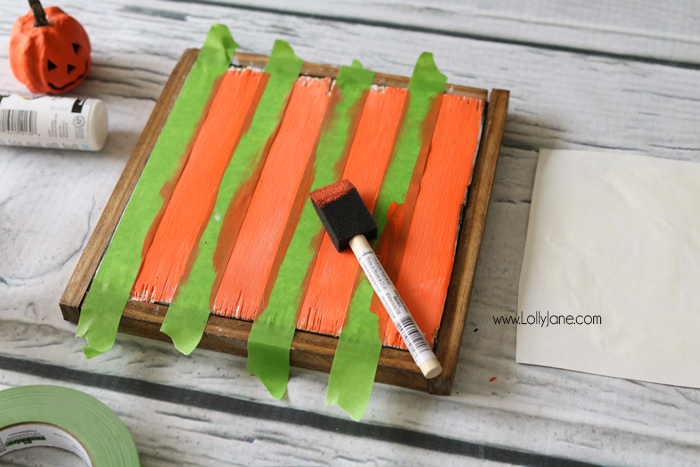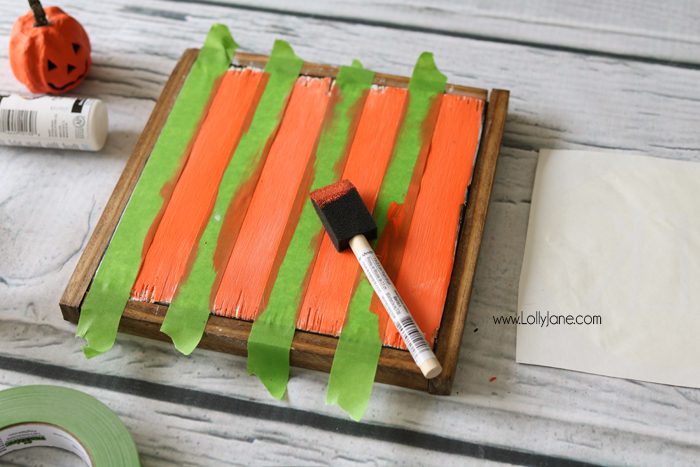 Now, let's paint!
Paint wood white.
Once dry, lay 4-5 pieces of Frog Tape across sign.
Paint orange over tape.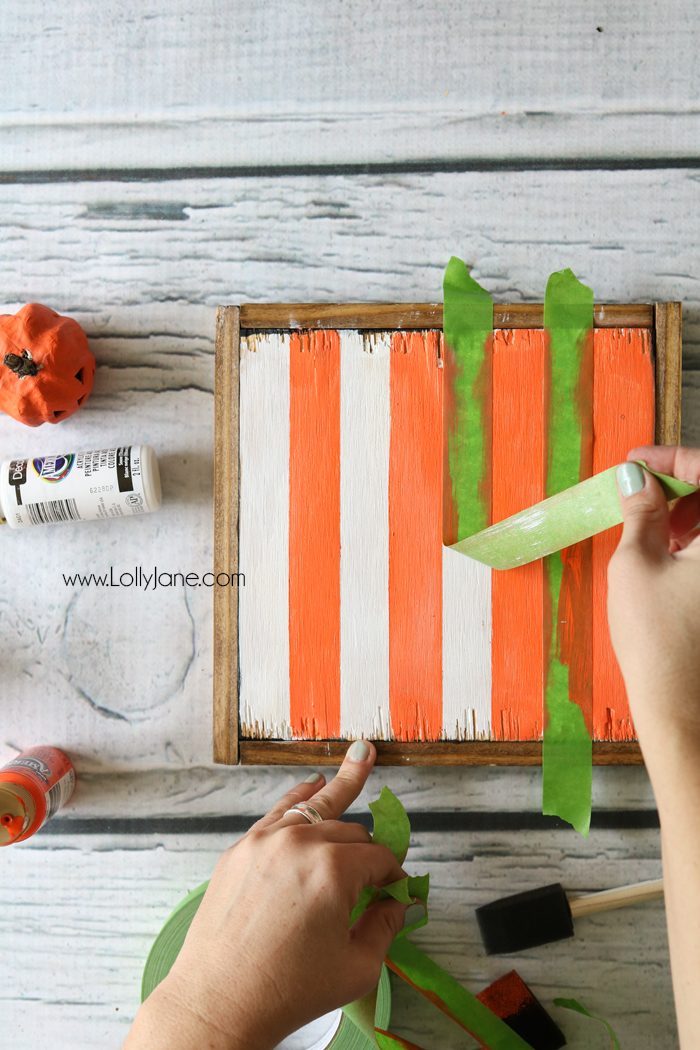 Peel tape up! Viola! Crisp stripes! Next, place vinyl stencil EEK centered over the board.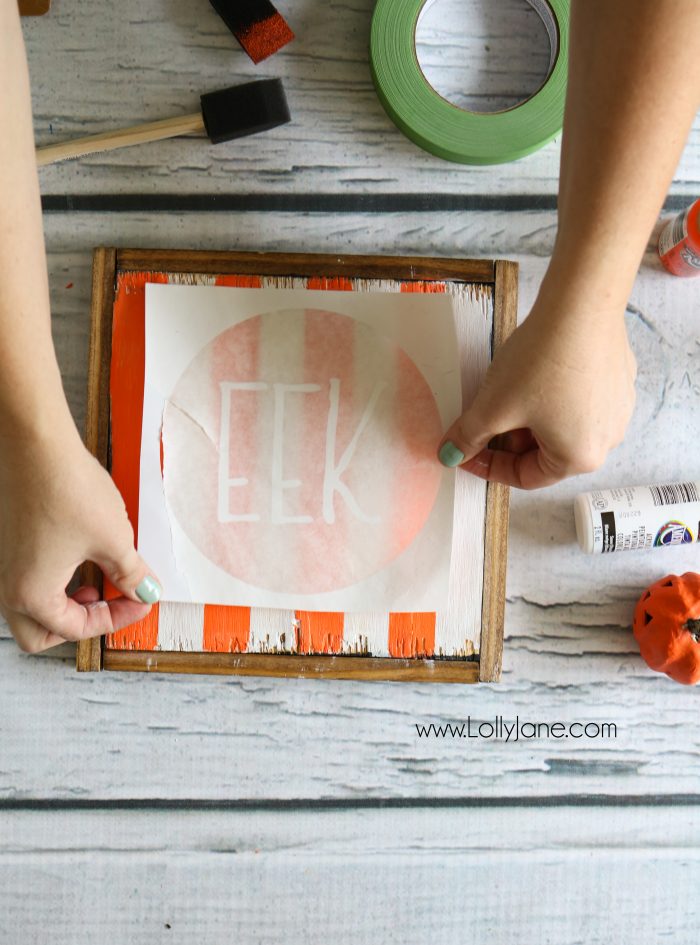 Next, paint black over the stencil.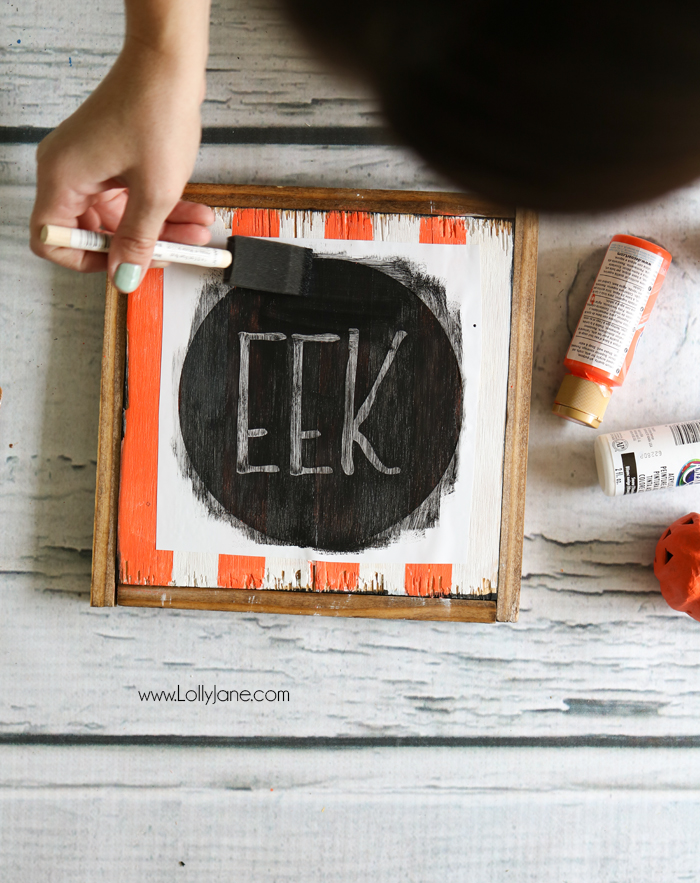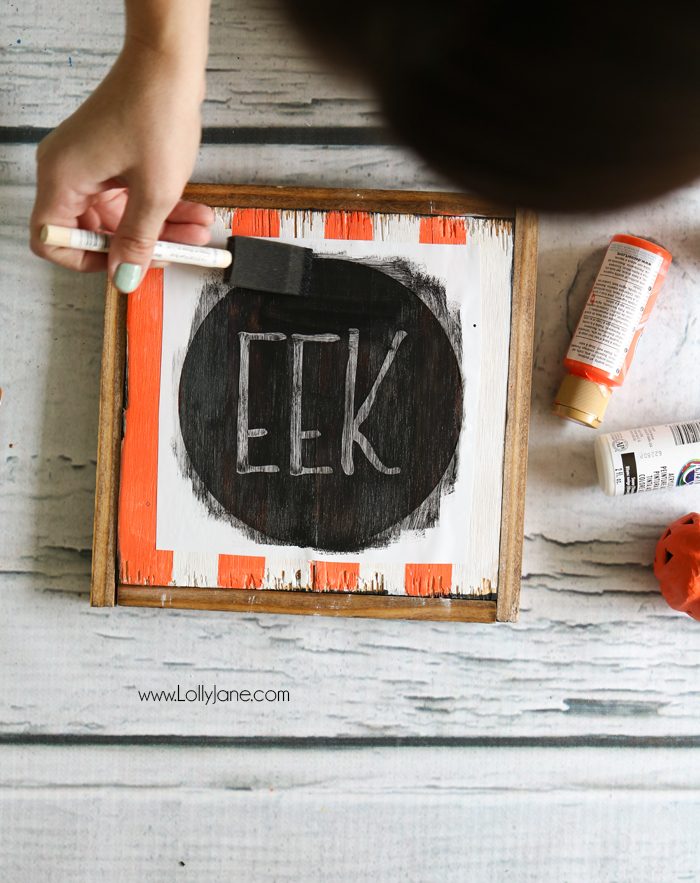 Lift stencil from board and discard. Using tweezers or weeder, remove EEK letters from stencil.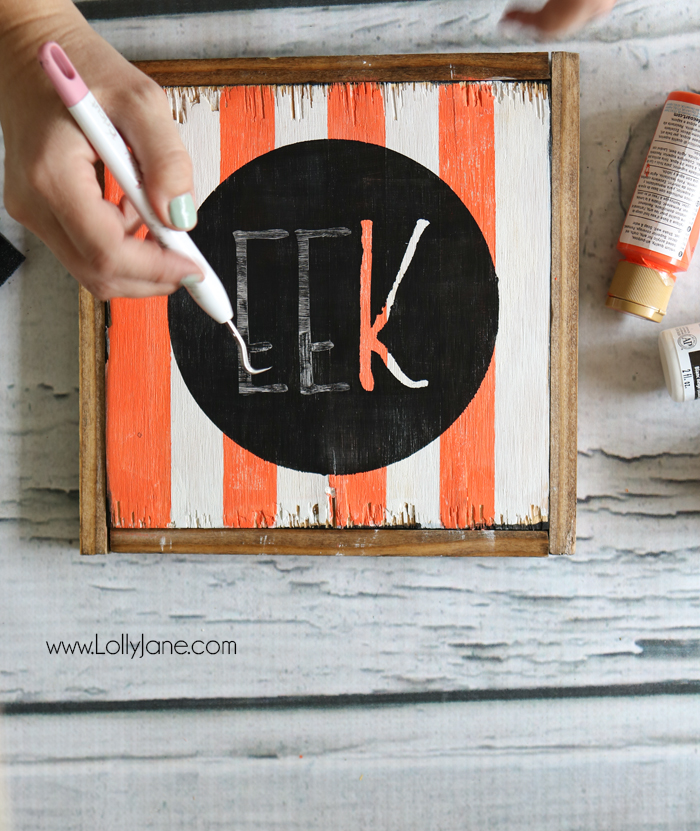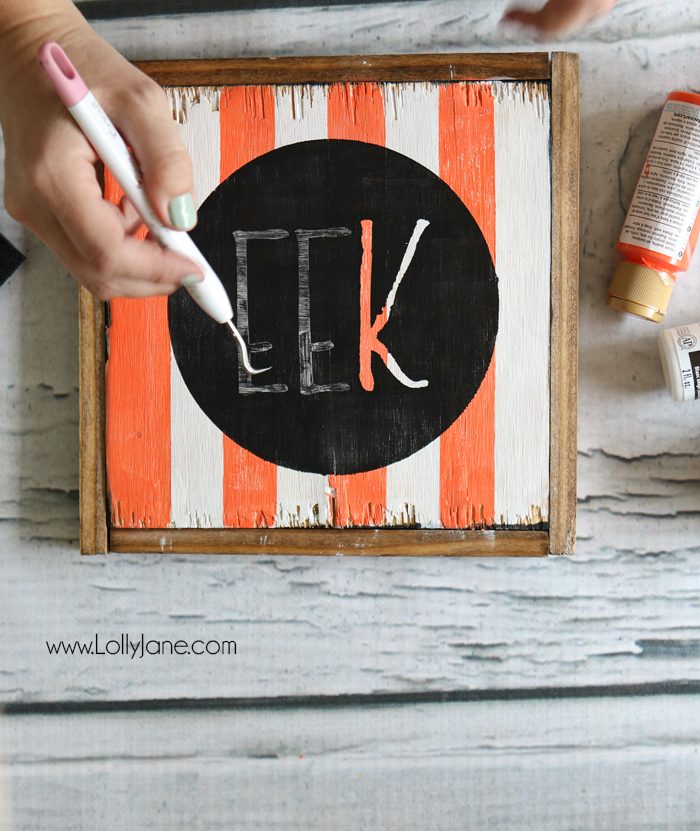 Optional: Add sawtooth hanger to the back. We didn't as it sits upright as is.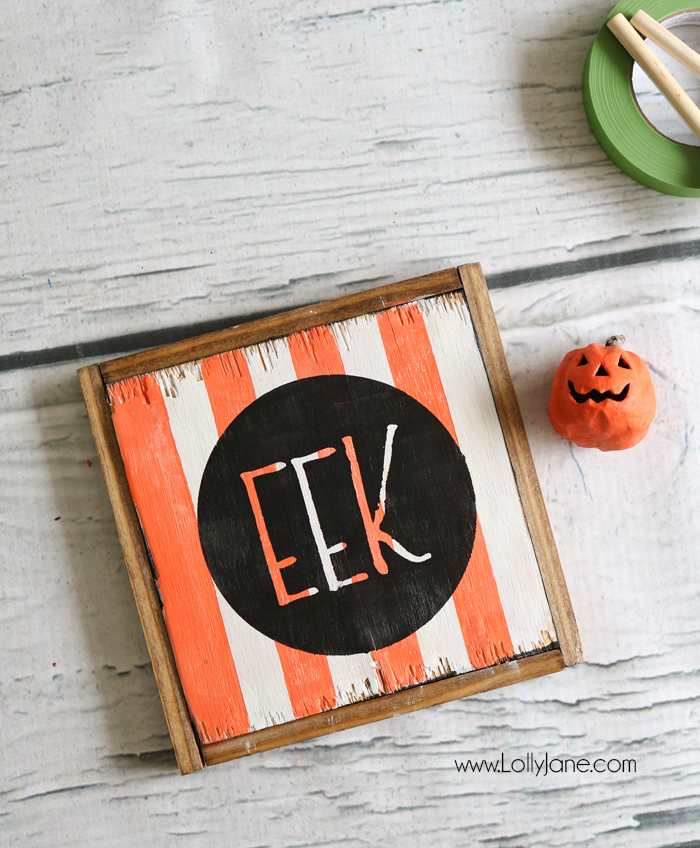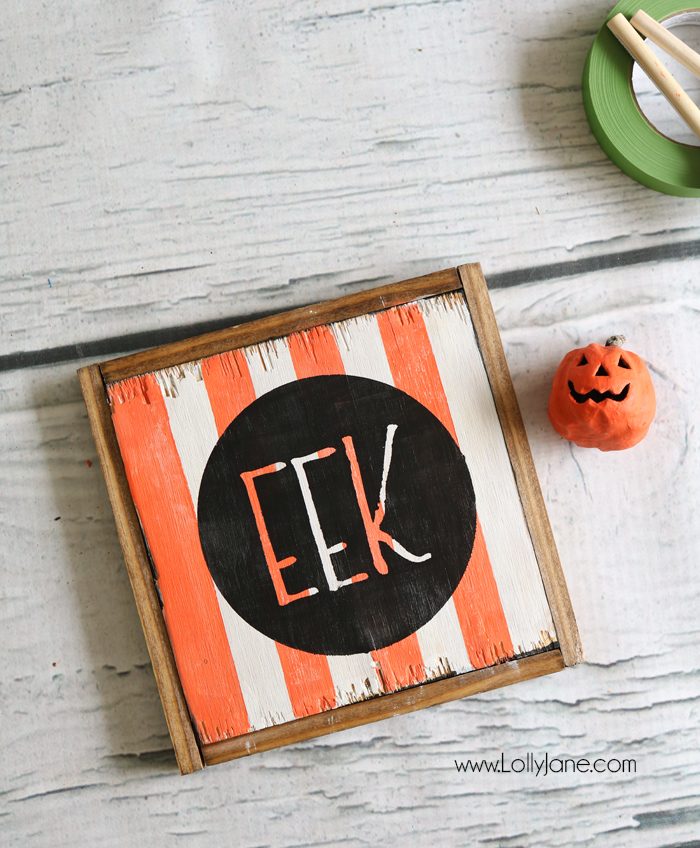 That's it. Pretty darn cute, am I right?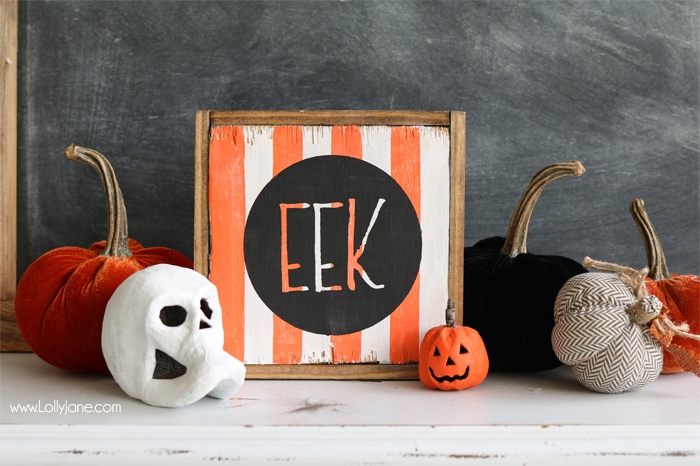 This spooky little number would be a great hostess gift for your upcoming Halloween parties or just pair with pumpkins, real or artificial, to spruce up your own spooky space stat! HAPPY HALLOWEEN!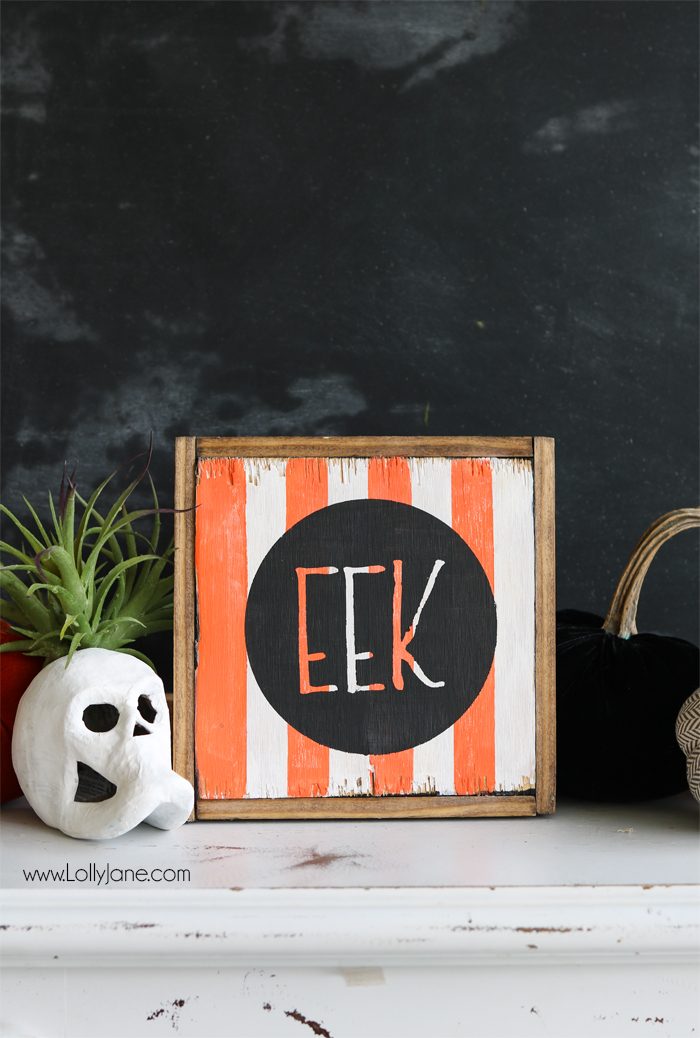 Check out more fun DIY Halloween decor like our Succulent Pumpkin Planters,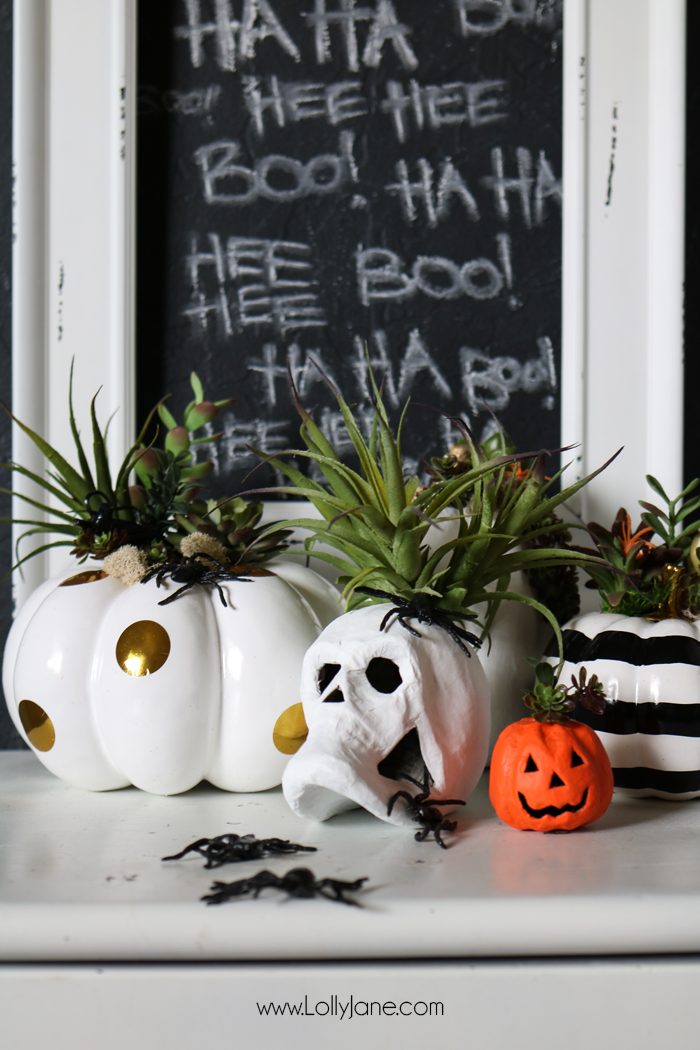 our DIY Halloween Countdown Board,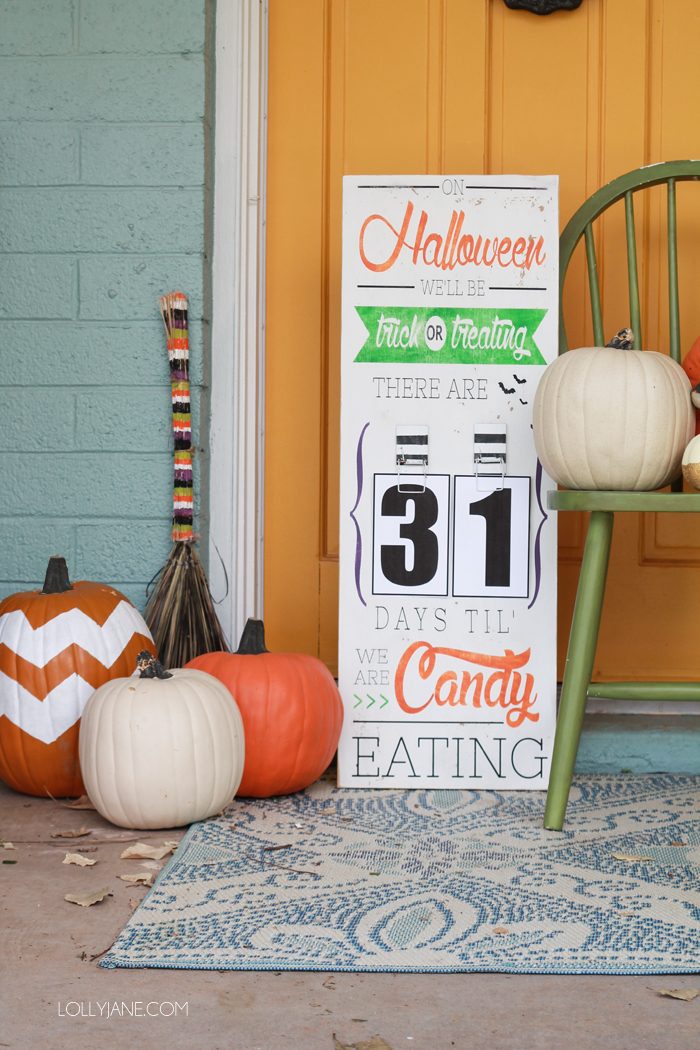 or our Halloween Ghost Cupcakes! Yum.