Skull Plaques | Halloween craft
Follow us on Instagram + Pinterest to keep up with our latest! HEY!!!—>Halloween in September? Have you started decorating for it yet? It wasn't in our plans to deck Kelli's entry way in ghoulish decor yet but our girls Jen, Jodie & Jamie got us into gear with their spooktacular series we participated in earlier this month. Introducing, Mr. and Mrs. Skull, our lovely skull plaques Halloween craft couple! They were so easy to make and we love how unique and not too spooky they are!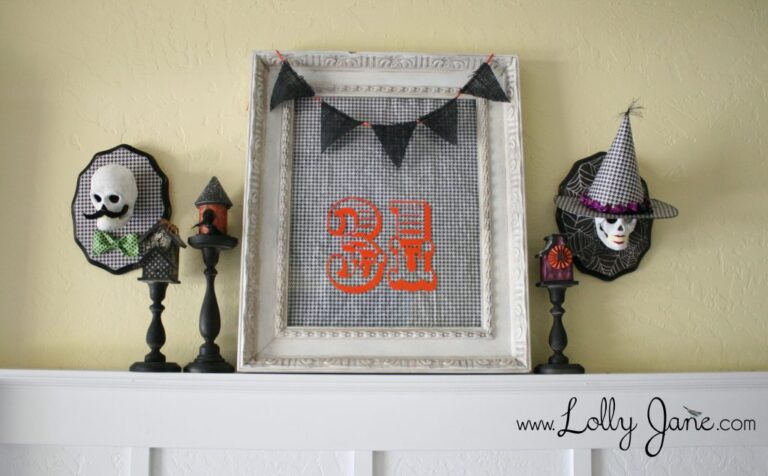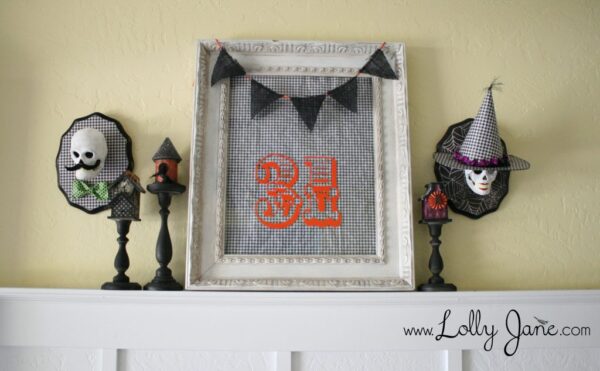 Please pin so your friends can enjoy these too!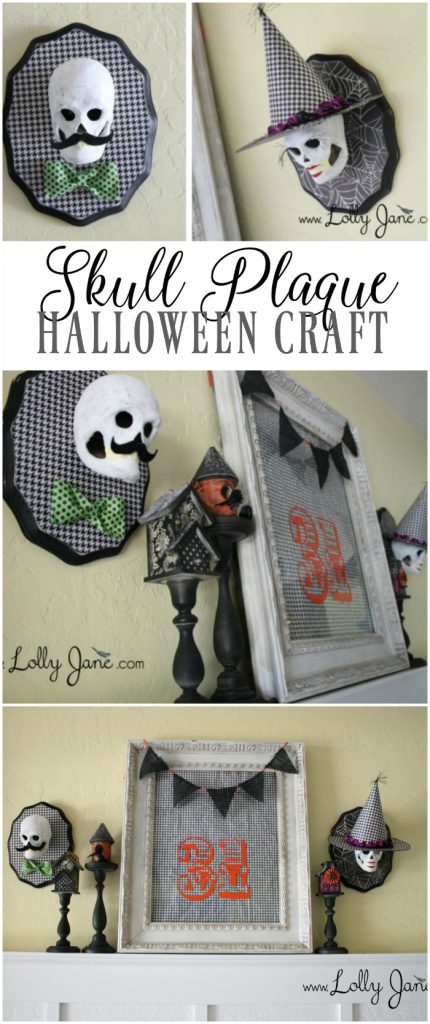 This cute pair was inspired by the cute West Elm animal heads. Walking through our fav crafts stores [Michaels & Hobby Lobby] we spied all of the materials to make a spooky version: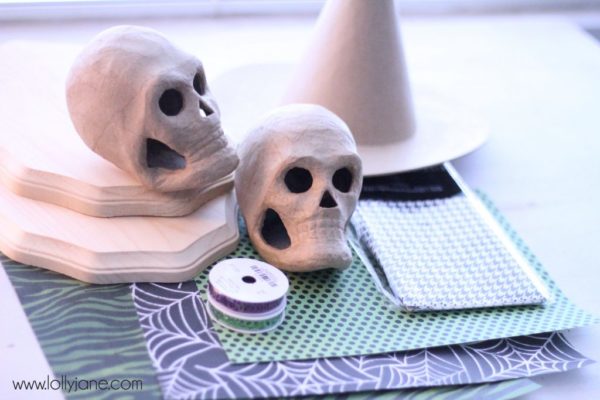 We used our 40% off coupon on the plaques and spent less than $20 for the fun decor. Score!
To get started we painted the sides of the plaques black and mod podged Halloween-ish cardstock & tissue paper on the front: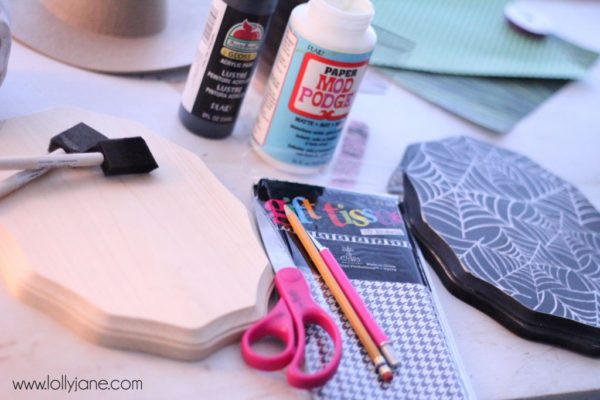 From there we took a little Diet Coke break…. then painted both skulls white, just one coat to give it that distressed look: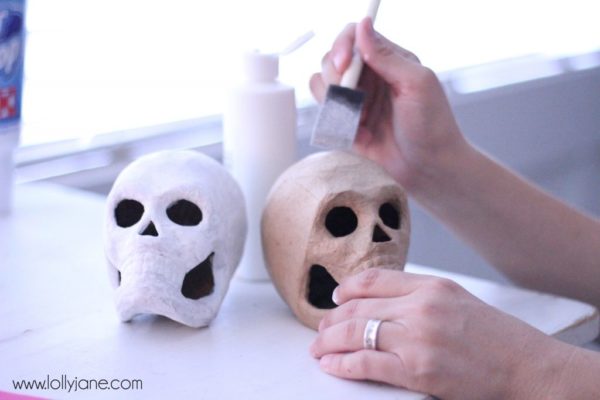 We added a light touch of yellow acrylic paint to make the teeth more ghoulish: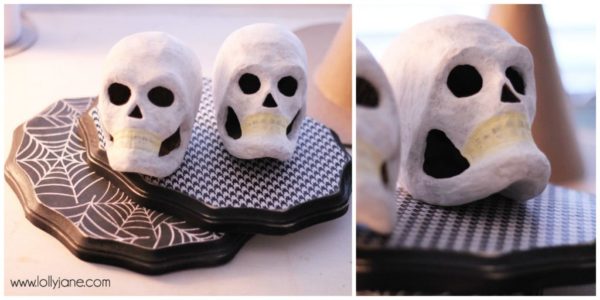 Since one of our skulls is female, she's gotta have a witch hat to dress up in her Halloween best. Now take a swig of your diet coke [a must have when crafting] and get that hat wrapped up in matching houndstooth tissue paper: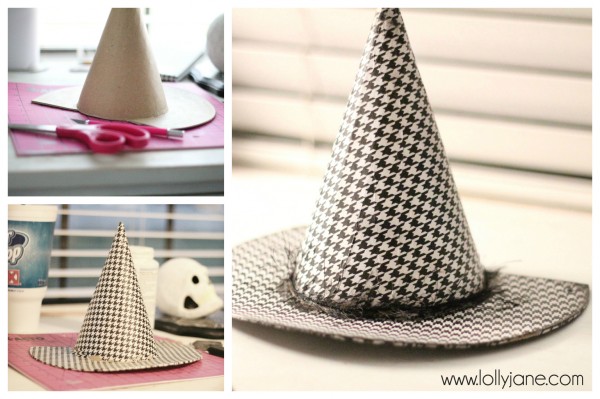 Almost perfect… let's hot glue some sparkly purple ribbon to polish off the look: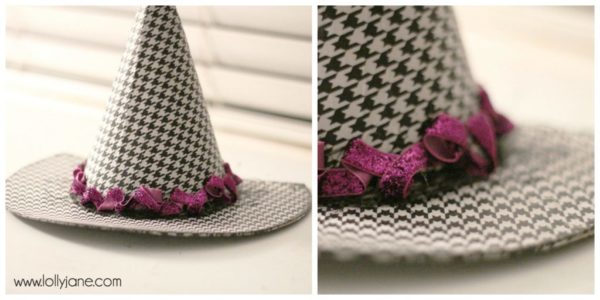 Fab! Now let's dazzle her up with eyelashes, [made by hot glueing feathery trim onto the skull sockets.]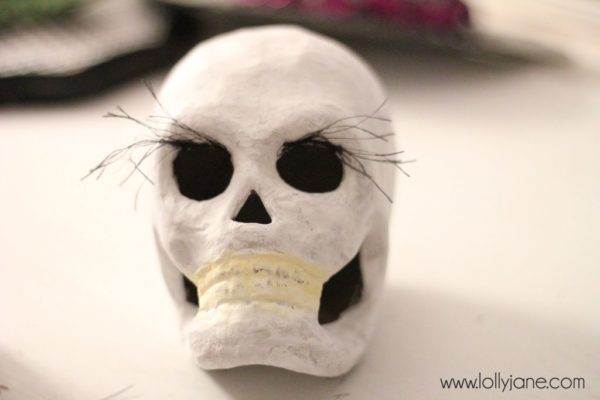 To finish off the misses, we added a dab of red acrylic paint as makeshift lips. Muah!
To assemble these little darlin's we glued a skull on each plaque, carefully coordinating the web cardstock paper with the female skull so her houndstooth hat wouldn't be too matchy-matchy with the plaque, and created a quick polka dot paper bow tie to go underneath the male skull. We say carefully because someone [ahem, Kelli] accidentally glued the wrong skull on the web plaque but created the perfect Día de los Muertos [Day of the Dead] craft: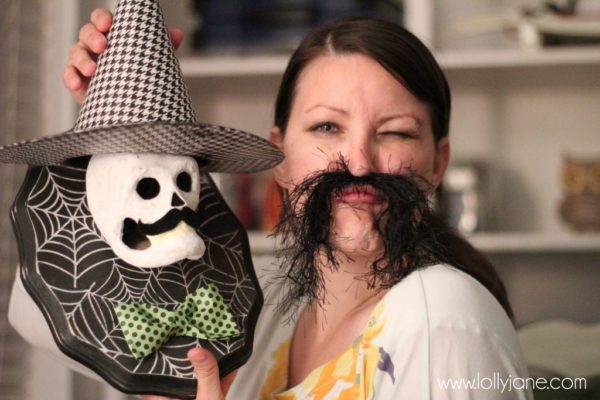 Tee hee! 😉
Kelli added our haunted birdhouses we created last year to her hallway mantel, slapped on an orange "31" in vinyl lettering in front of the framed houndstooth tissue paper and we were in business to create a spooktacular Halloween display: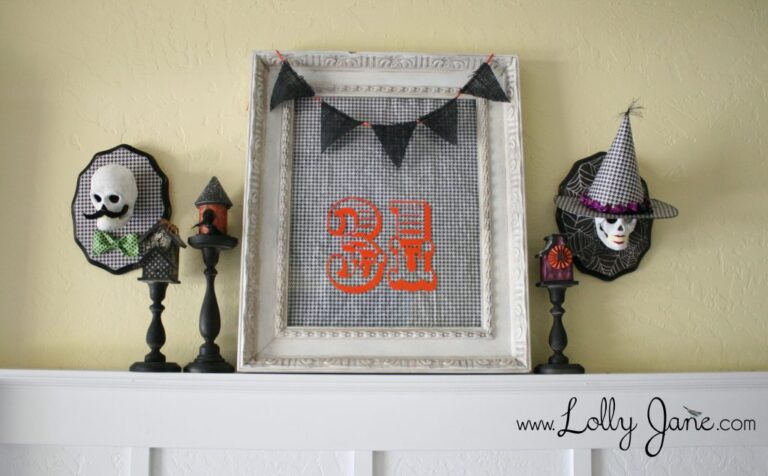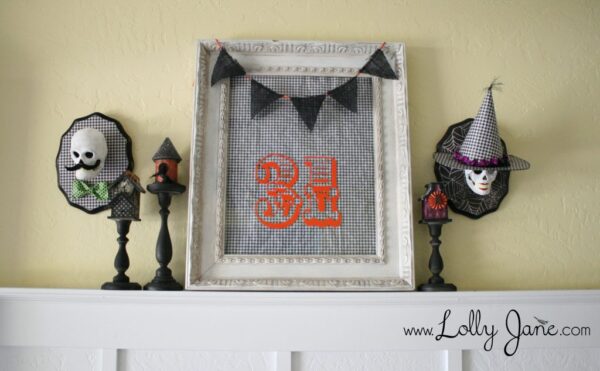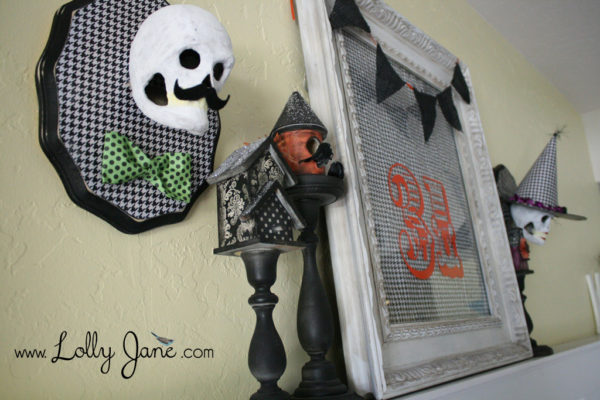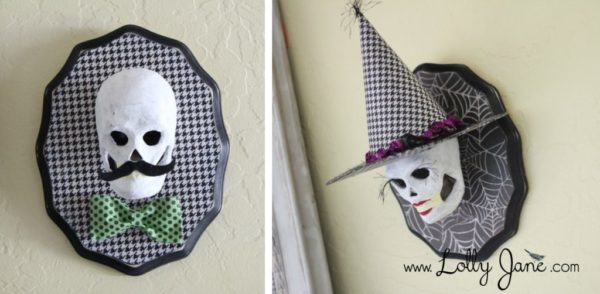 The littles have loved to see the Halloween decor come up and are already planning their costumes! LOL! Visit all of our many, many Halloween ideas like our Ghost Cupcakes: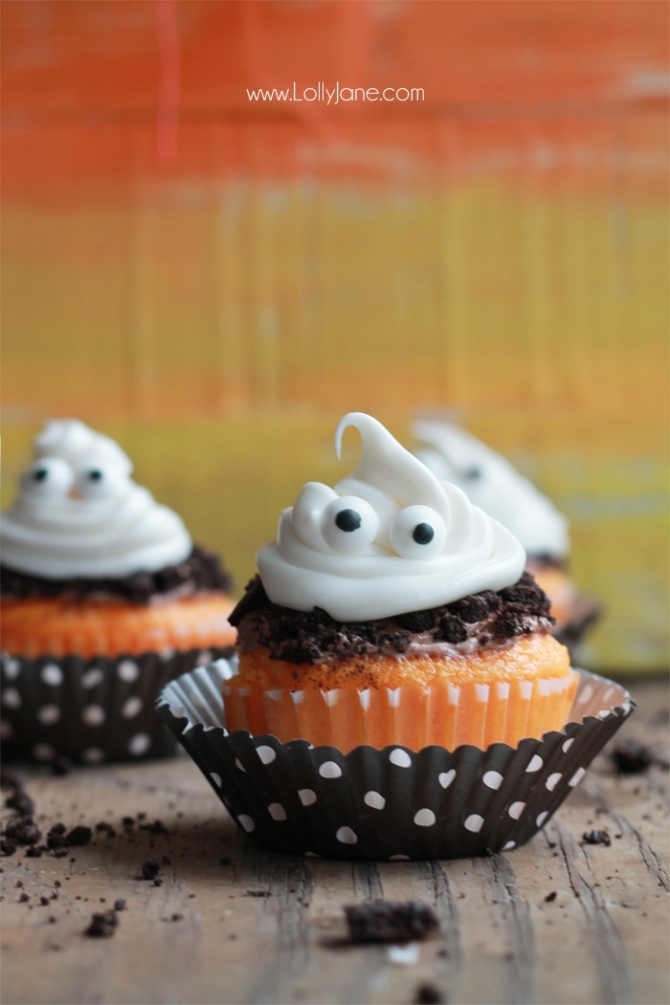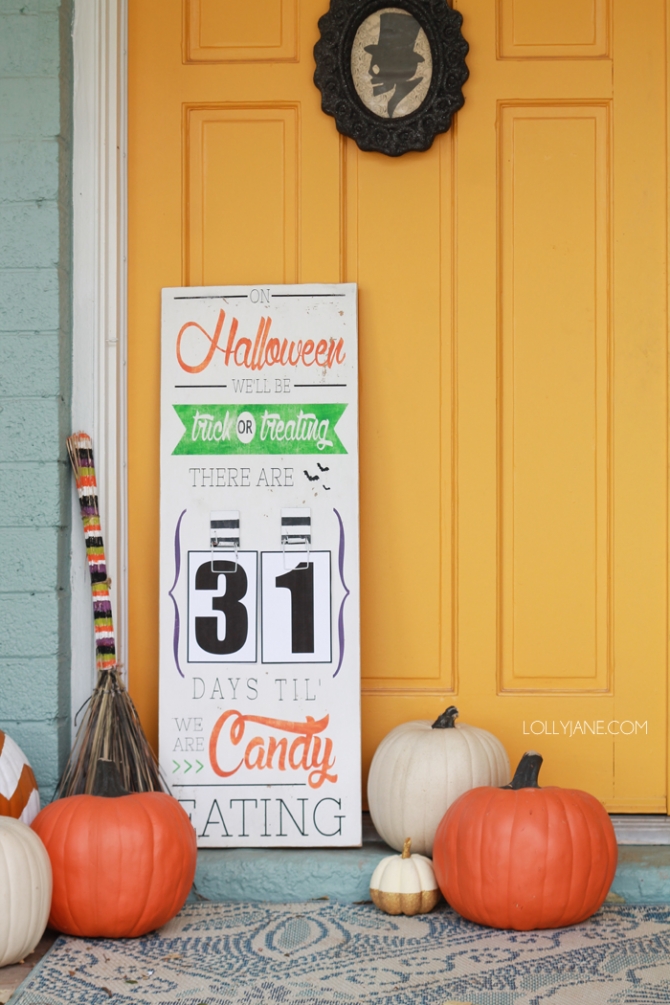 If you like what you see, and for more Halloween projects to come, please subscribe to our RSS Feed 🙂