Halloween skull cake stand
We are throwing a kiddie Halloween get together this year and have black & orange party decor on the brain. Since we're in charge of cupcakes (a must-have for any occasion, right?! ) we've come up with a super cute, super easy cupcake stand to house our spooky baked goods:
The idea stemmed from FloraCraft® Make It: Fun® styrofoam circles, which come in 2 sizes that are seriously just screaming to be made into a cupcake stand. LOL!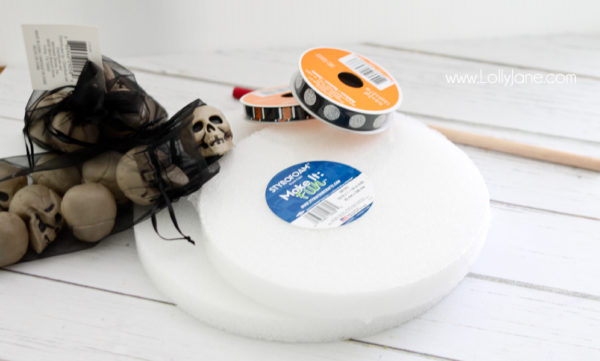 Besides the styrofoam discs we used an 18″ dowel, a few yards of printed ribbon, 2 wooden discs and 7 small plastic skulls, (only $1.99 at Michael's for a bag of 8.) This was so fun to make and I may not be done just yet… I think it would look SUPER cute to glitter the skulls in orange or purple. We'll see! 😉
But for now, follow along with the tutorial to make your own!
1. Drill a hole through ONE of your wooden discs (we painted both of ours white and distressed them) and drill only 3/4 through the other one.
For the base of the cupcake stand, you will use the disc that is NOT drilled through all the way; screw the dowel into place through the bottom of the disc.
You can add a bit of wood glue to make it extra secure if you'd like. But it's nice and sturdy, as you can see.
Wrap ribbon around the edges of the styrofoam discs. Pin in place with silver sewing pins. NOTE: Hot glue will NOT hold- it melts… crafting 101! 😉
Drill a hole through the center of BOTH styrofoam discs and simply slide the bigger styrofoam disc through the dowel onto the wooden disc.
Using your smallest drill bit, drill holes all the way through 6 plastic skulls. Drill through only ONE side on the last plastic skull and reserve that bad boy for the "topper".
Carefully push 3 skulls through the wooden dowel.
Add your other wooden disc and top with the remaining 4 skulls, leaving the reserved skull for the top.
All done! Now set your cupcakes on to display and party hearty! 🙂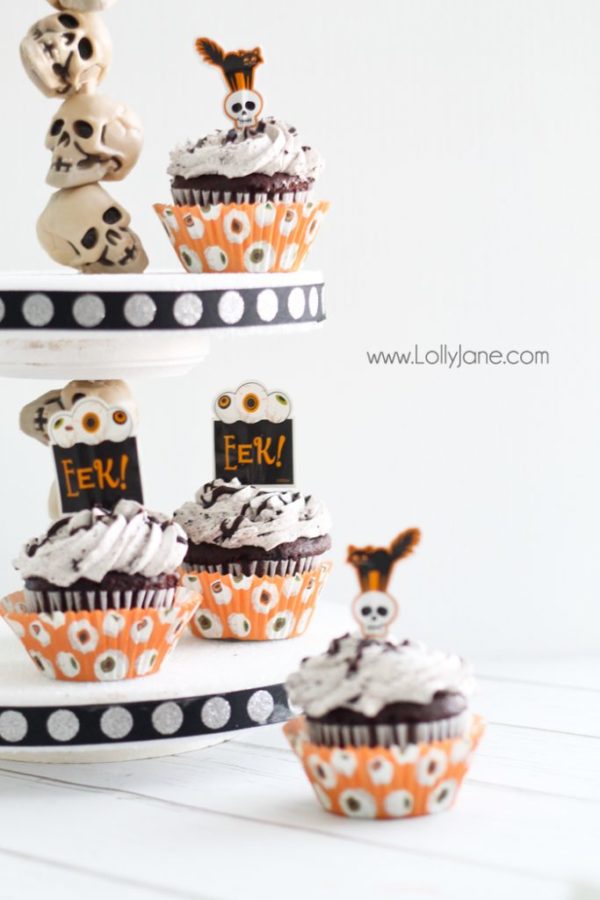 We snagged the cute cupcake wrappers with toppers in the Michael's baking section. They're too cute and match our skull cupcake stand perfectly!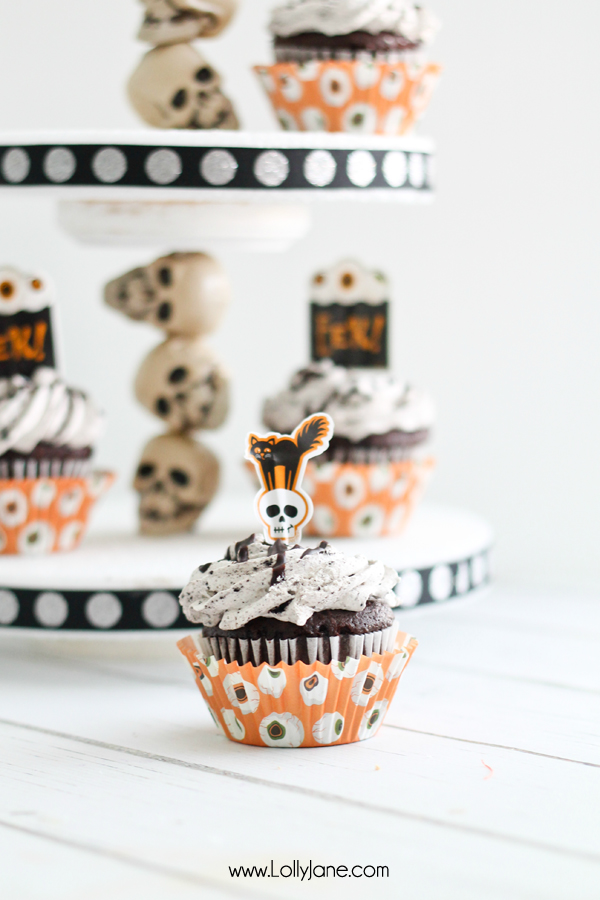 We admit we didn't bake these cupcakes… they are from Target and are oh-so-good! Cookies and cream is the absolute perfect flavor; you could add a gummy worm on top of the cupcake with little headstones instead of these cupcake toppers and sprinkle some crushed oreo's on top of it all… mmm! Whatever you put pair with our skull cupcake stand is sure to be cute!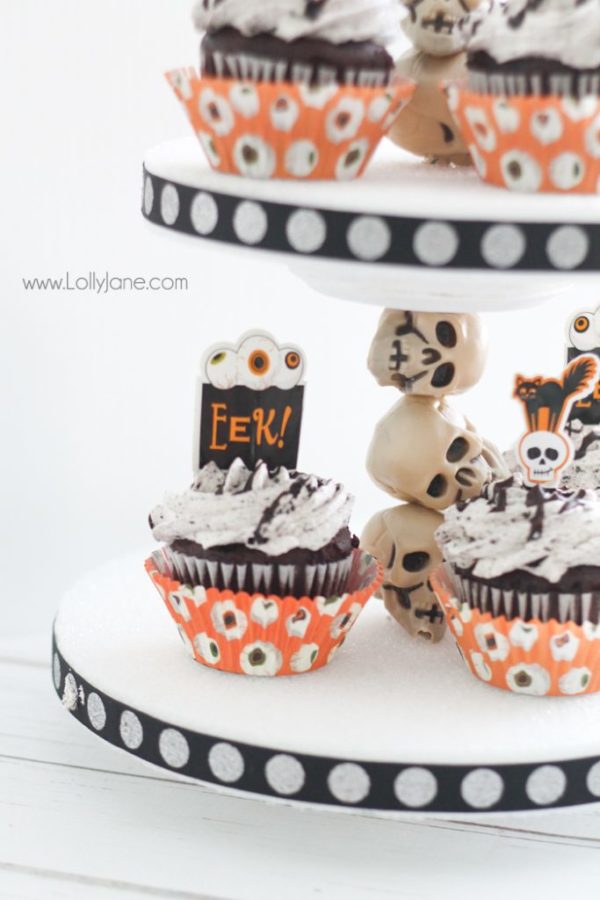 You can greet your spooky guests with our Halloween skeleton wreath to match… there's no bones about it these two projects are the perfect party pair! 😉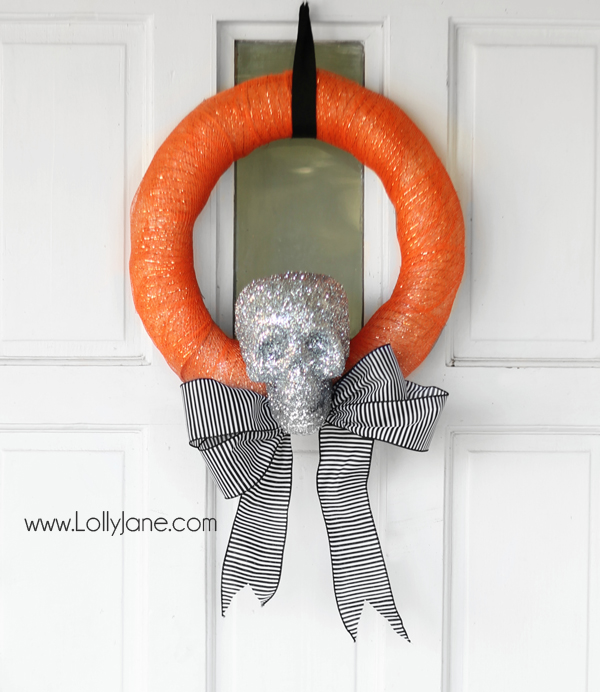 Be sure to visit Make it Fun: Crafts for more fun Halloween ideas! Tell us, are you throwing a Halloween party or attending one? 🙂