diy Halloween fringe letters
You know what we love? Trends! Not fashion trends…it took us years to jump on the skinny jean train, lol! We love decor and craft trends. Fringe is popular and cute and there are so many ways to play with it. We thought it would be fun to add some to paper mache letters so when Eighteen25 invited us to their September Spooktacular (you GOTTA check it out!) we knew it was a great fit. Check out our DIY Halloween fringe letters that are just so fun!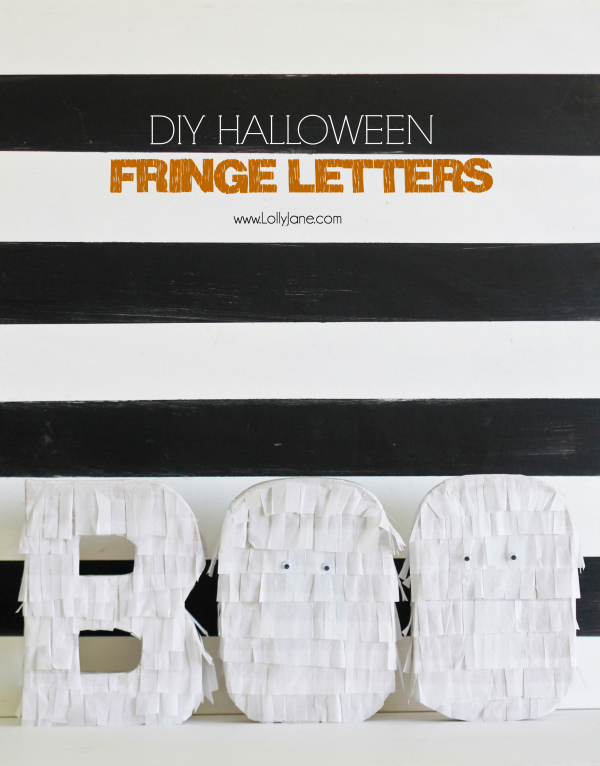 S u p p l i e s :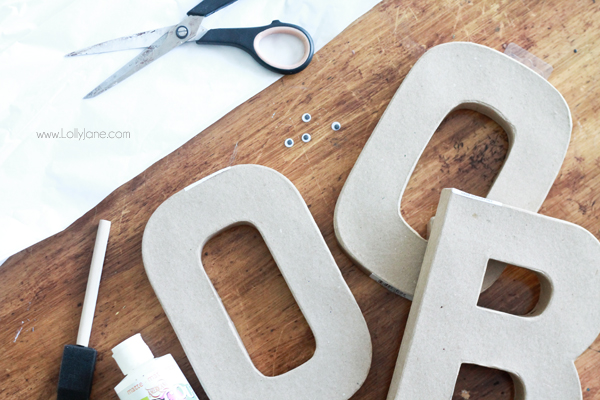 Cardboard letters, (smaller than our DIY Halloween marquee EEK letters we shared last year)
1 pack of white tissue paper
4 googly eyes
Decoupage
Foam brush
Hot Glue
Scissors
D i r e c t i o n s :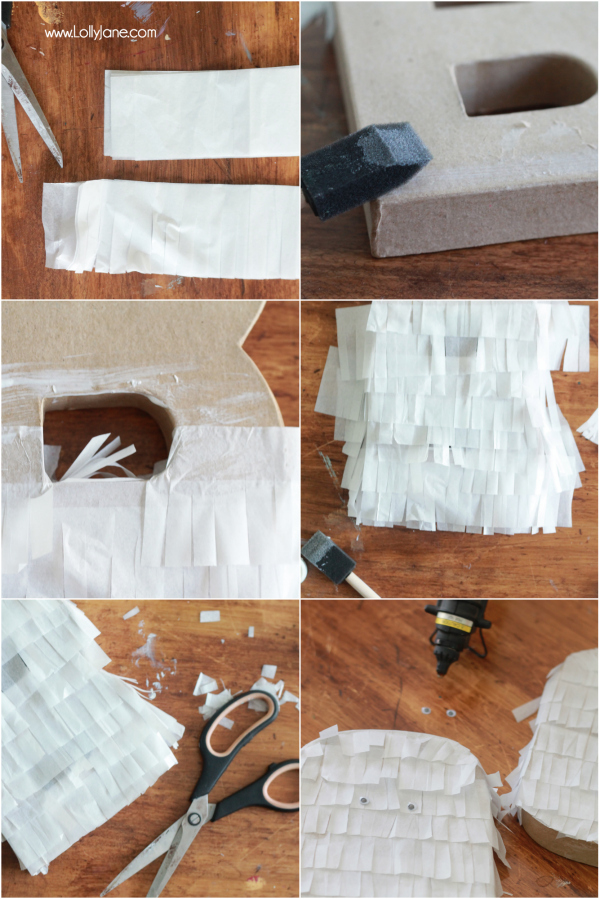 Cut tissue paper across sheet into 1″ strips.
Make small 3/4″ vertical cuts along tissue paper, leaving 1/4″ uncut.
Brush a thin layer of decoupage along bottom of letter.
Lightly press cut tissue along the letter over the wet decoupage, covering the sides.
For letters with holes (like our BOO letters) just work tissue in between the holes, (as pictured.)
Hot glue 2 googly eyes onto each of the "O's" to make ghosts.
Stand fringed letters upright and display wherever you want to add a pop of spook!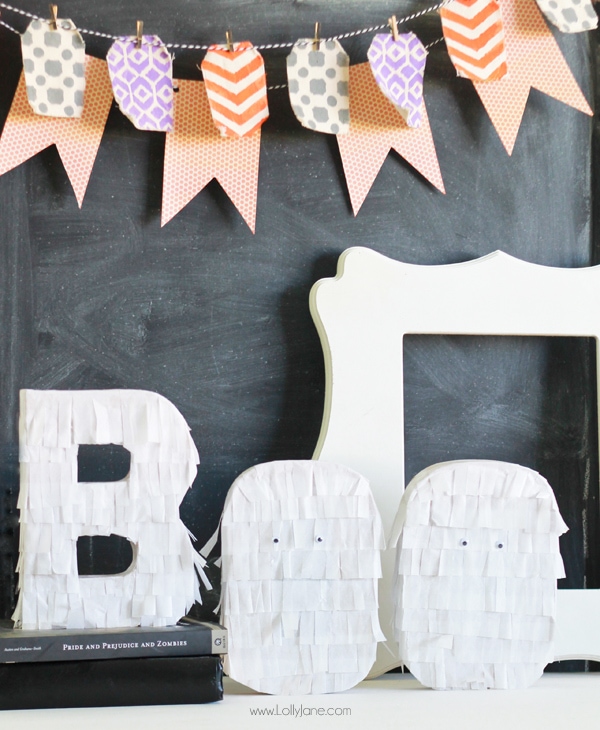 Love it paired with Eighteen25's subway art, too!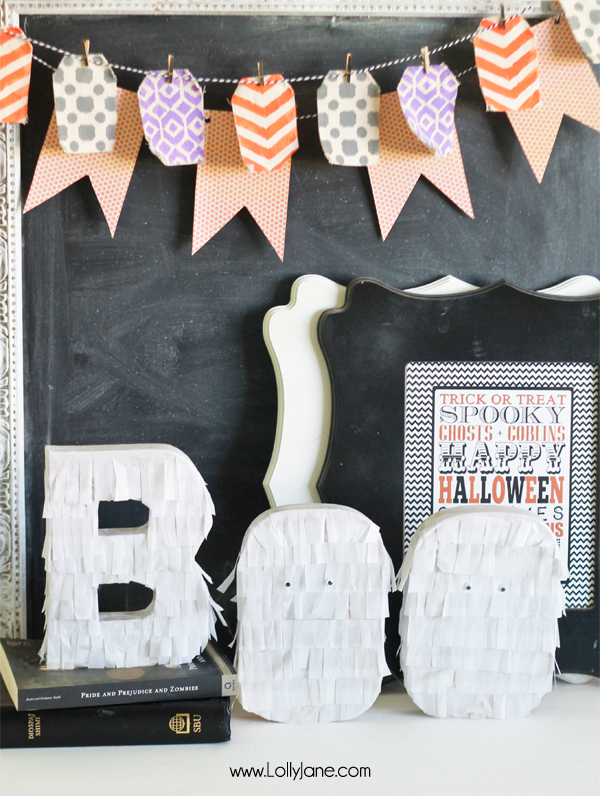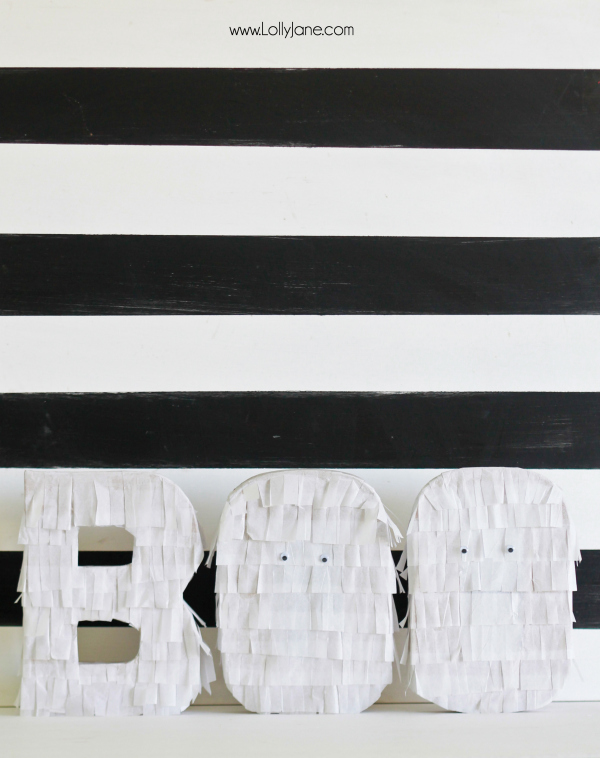 Check out our Marquee EEK letters we created last year, our skull plaques the year before as well as our skull cupcake stand tutorial and our easy bat treat holders.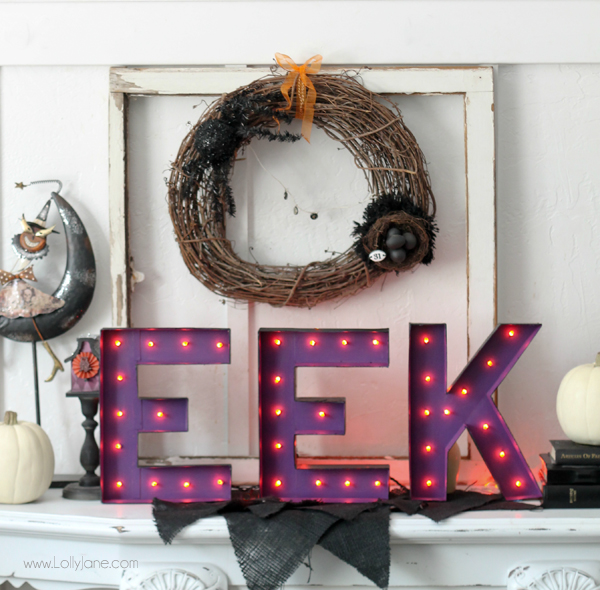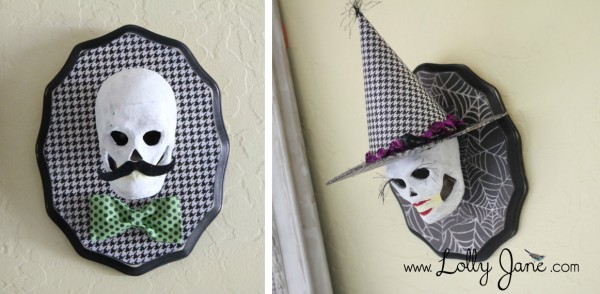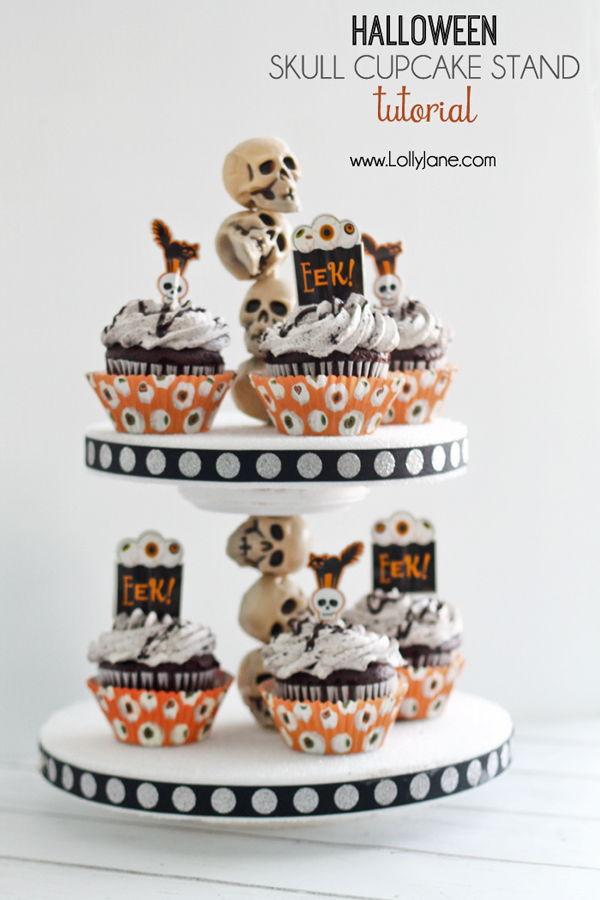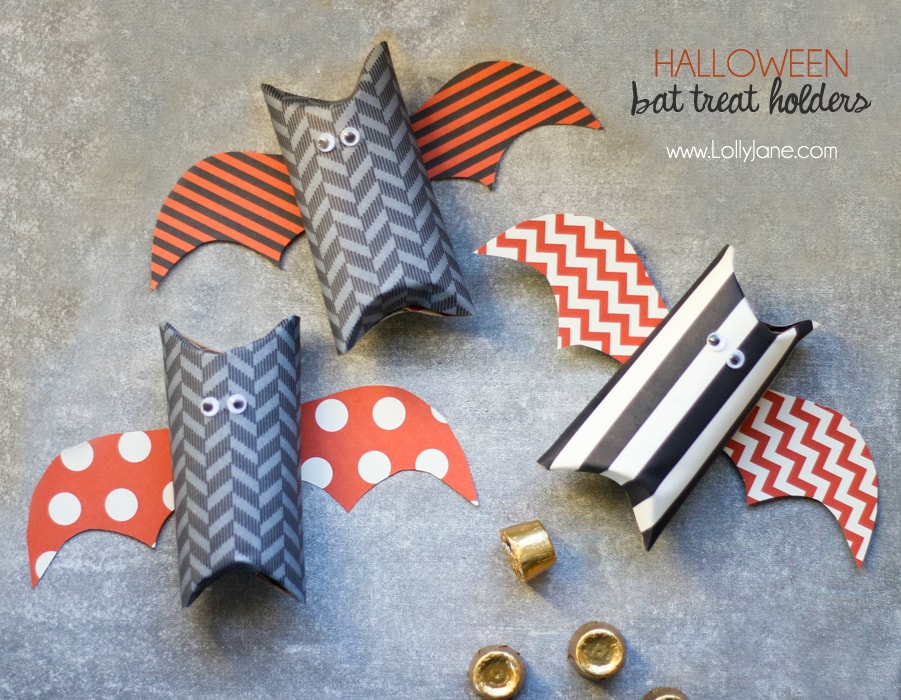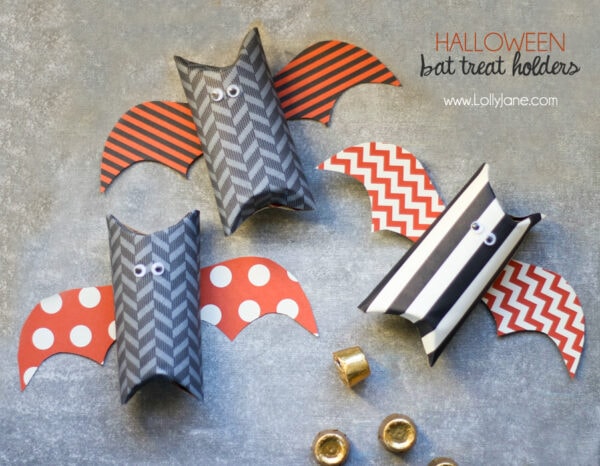 You can keep up with all of our Halloween tutorials and projects on our blog, Instagram, FB or Pinterest! Happy Halloween!