Hi there! Lynn from Pocketful of Paint Blog here to share an easy DIY Christmas gift with you today. This leather wall hanging is a simple and beautiful home decor piece that will wow your family and friends. AND! It is really easy to make!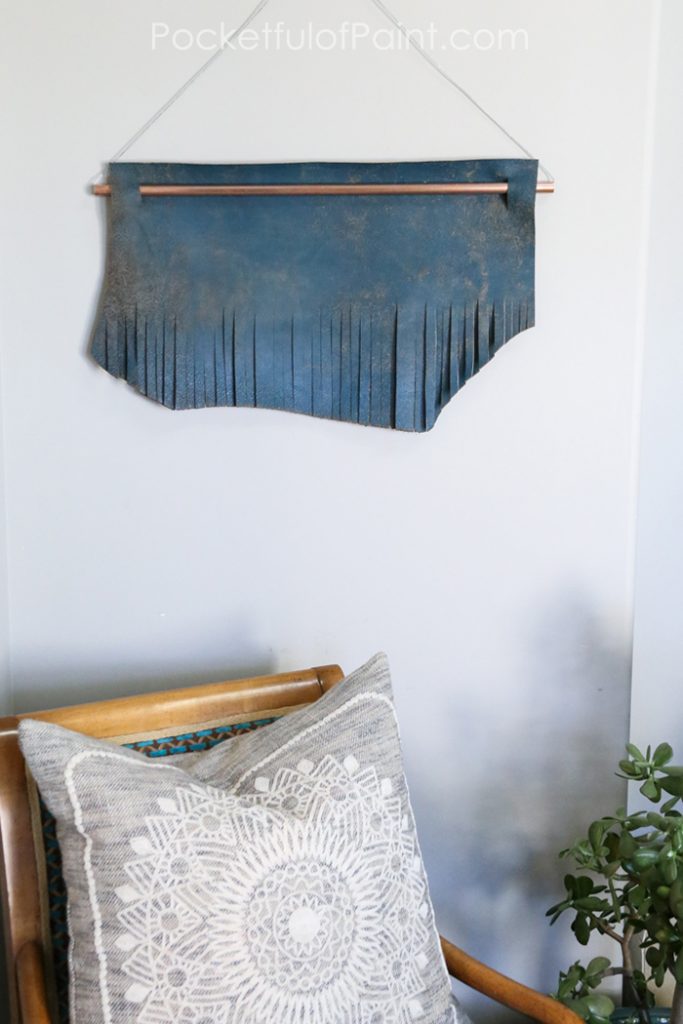 These can hang in your home all year long, in almost any room of your home. They are also easy to customize to fit any design style – lending themselves to contemporary, rustic, or even the ever popular farmhouse style.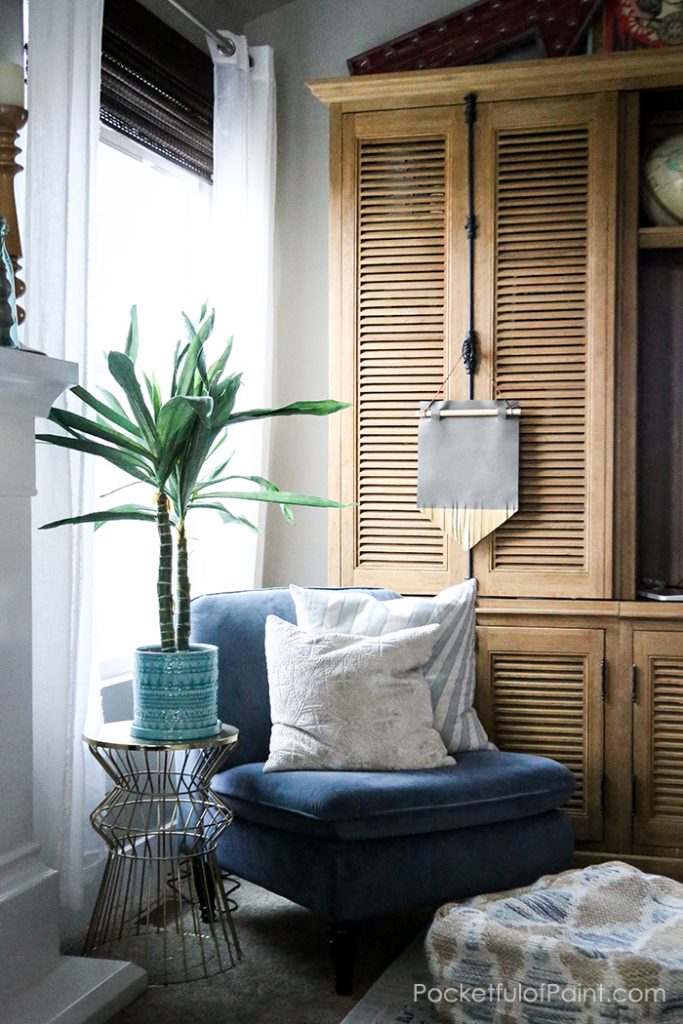 You will need:
A rotary cutter, mat and guide
Leather
blue painters tape and a foam brush
Craft paint
Dowel and faux suede cording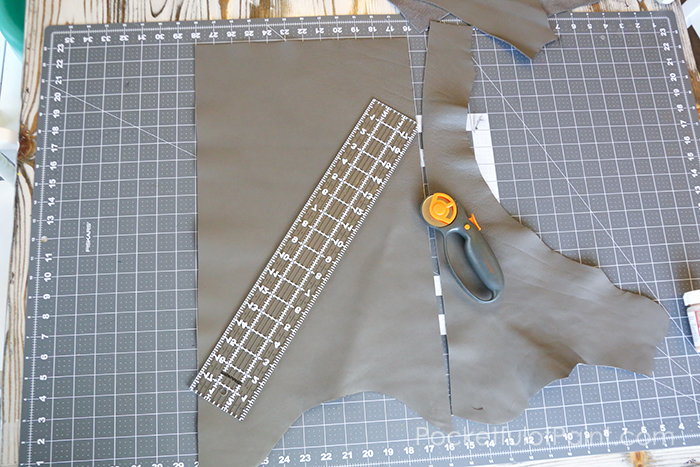 Start by cutting your leather to the desired size and shape.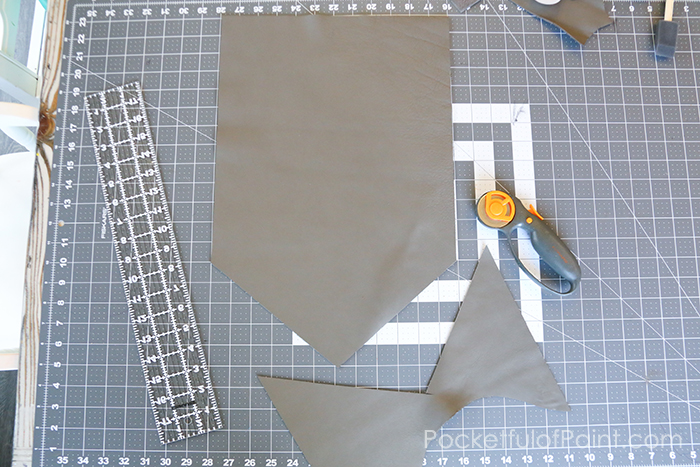 Tape off the section your want to paint. You can use leather paint like in the picture or any acrylic craft paint will work too. Paint one to two coats of paint on your leather. You can pull out a blow dryer to speed the process along if you need to.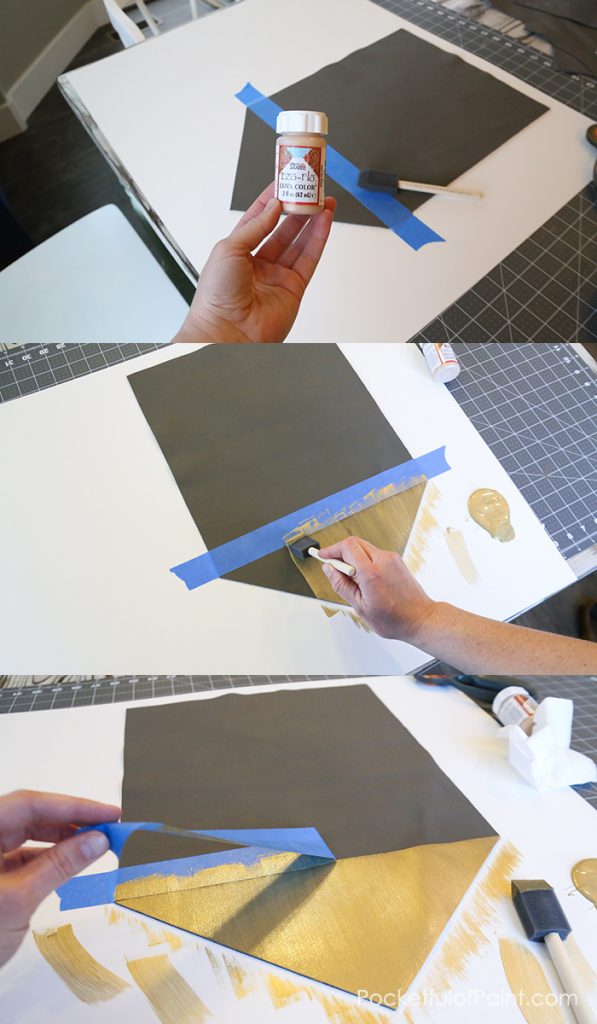 Once it is dry remove your painters tape and you are now ready to cut your fringe pieces.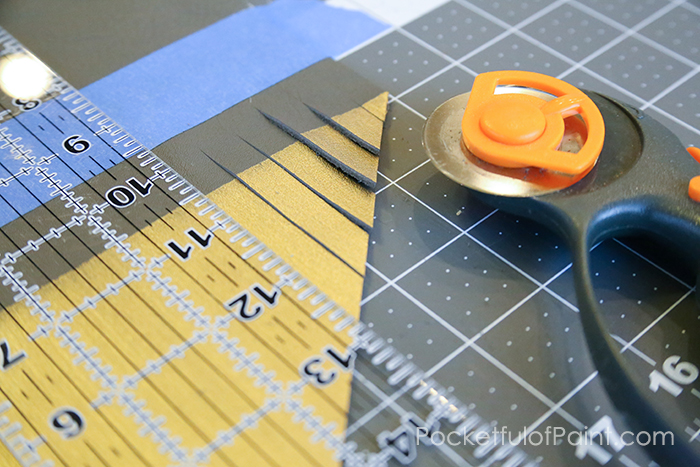 You can cut these as wide or as thin as you want. I usually cut mine about .25 inches.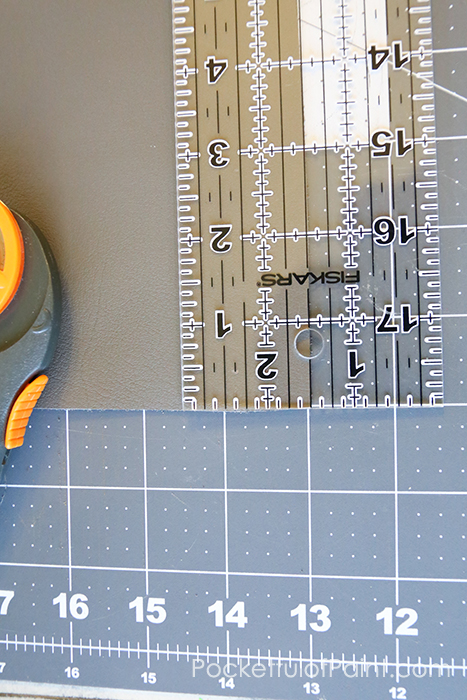 You will need to flip your leather around to cut the slits for the dowel to eventually hang your piece. I normally cut in 1.5-2 inches from the side, 1 inch from the top, and cut the slits about 1.5 inches long depending on the width of my dowel.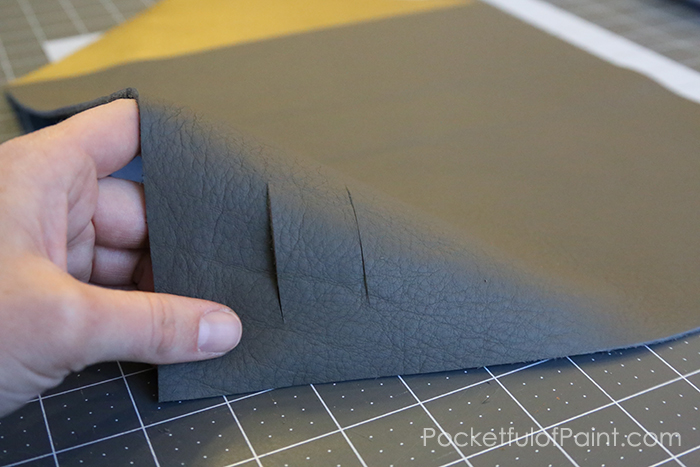 You are now ready to slide in your dowel, tie on the suede cording, and hang that baby up!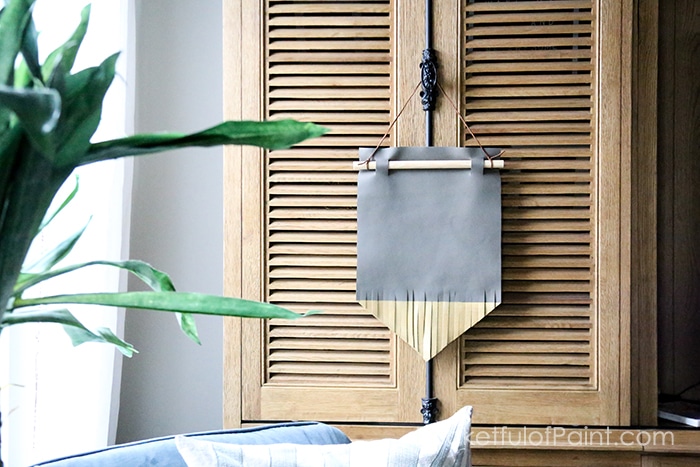 Or send it off to a dear friend.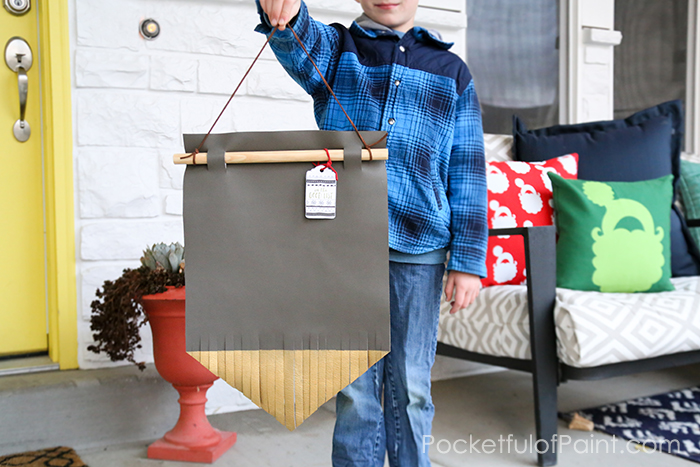 The gift tags I used are a free printable from The DIY Dreamer Blog.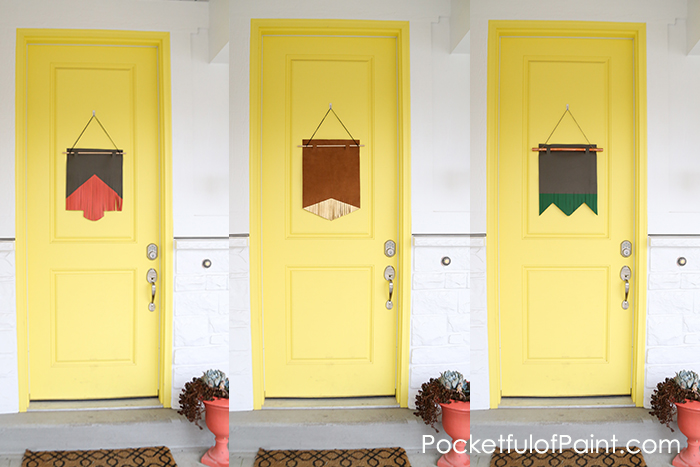 Color, size, and shape possibilities are endless! Get crafty with your bad self!!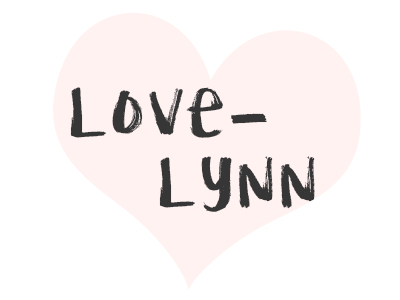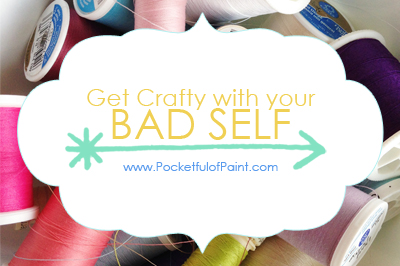 If you like this, check out my DIY Rudolph Mount,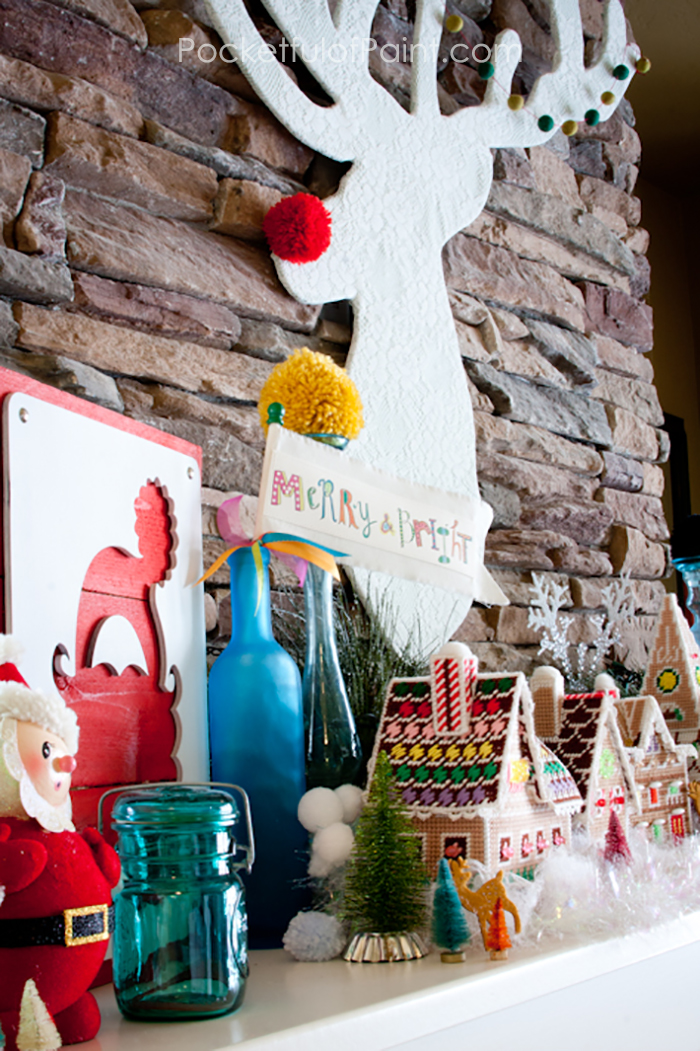 Joy of Service idea,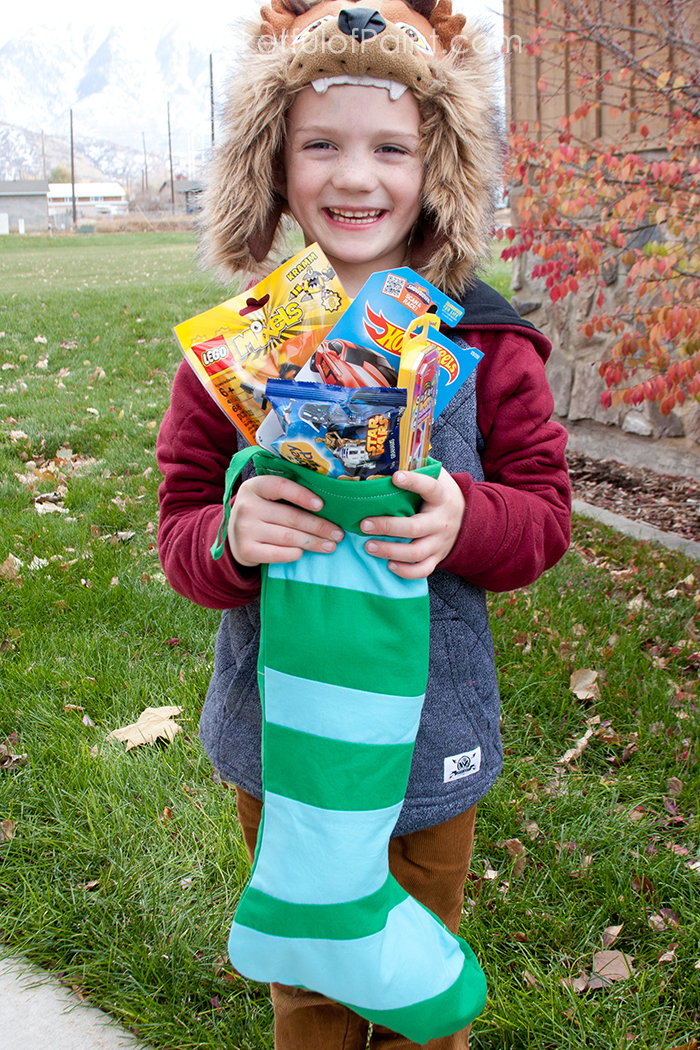 plus the difference cabinets make, adding storage to your home.