Add Outdoor Charm with this Darling Farmhouse Porch Furniture
Enjoy the outdoors in comfort with pretty farmhouse porch furniture. Bonus: it's made from recycled products and is extremely durable so you'll feel good while being cozy and stylish!
We're excited to share two ways to style farmhouse patio furniture in small spaces.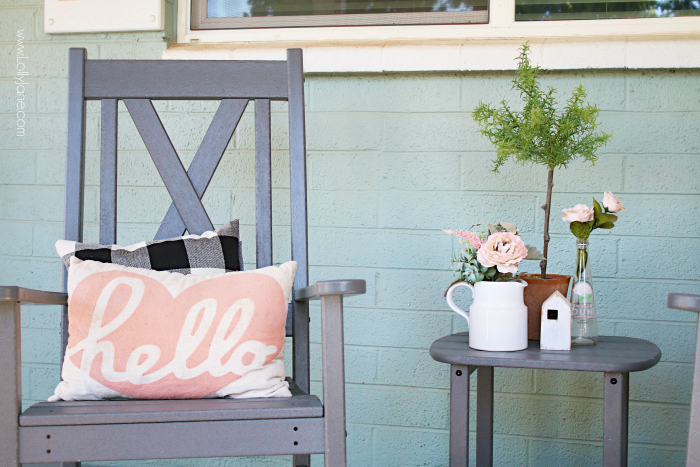 Kelli's front porch is a good size but is pretty narrow, furniture-wise. Her crib turned porch swing is a permanent fixture since it's securely fastened to the studs which leaves about 5′ x 10′ for a small patio set.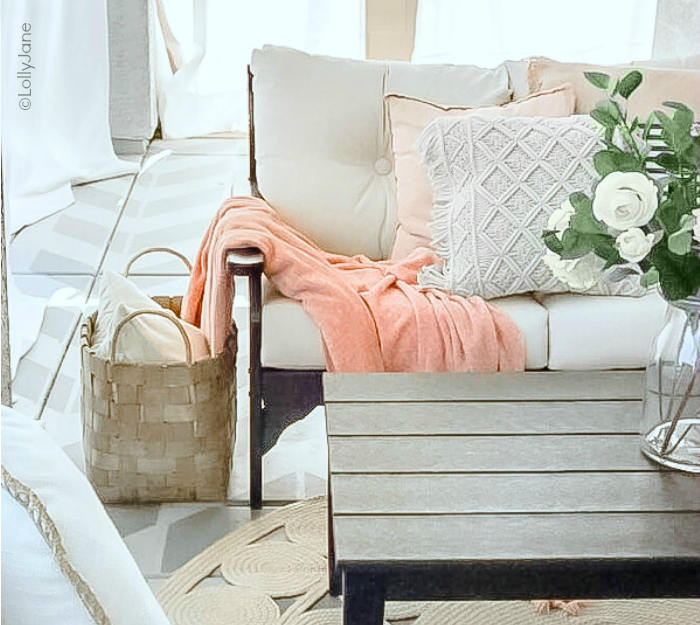 Kristi's back patio is also narrow, measuring 5′ x 16′ deep. Because it's so long, it's hard to decorate with multiple pieces of furniture. She was in major need of more seating for her family of 5 plus Newman, her sweet mini-goldendoodle pup.
Outdoor Furniture Planner Quiz
It can be so confusing when one is seeing darling rockers on Pinterest or cozy patio sets on Instagram feeds, right? We're all left wondering how those cute pieces would look in our own spaces.
Solution: take the Outdoor Furniture Planner Quiz to help you narrow down your choice! First, figure out what sizes work best for you then you can find the pretty furniture to compliment it.
Go crazy with color options and fabric choices, mix and match if you prefer!
Vineyard Collection
Kristi's small porch fit her Vineyard collection perfectly.
She didn't have room for the darling dining set but loves the deep seated set.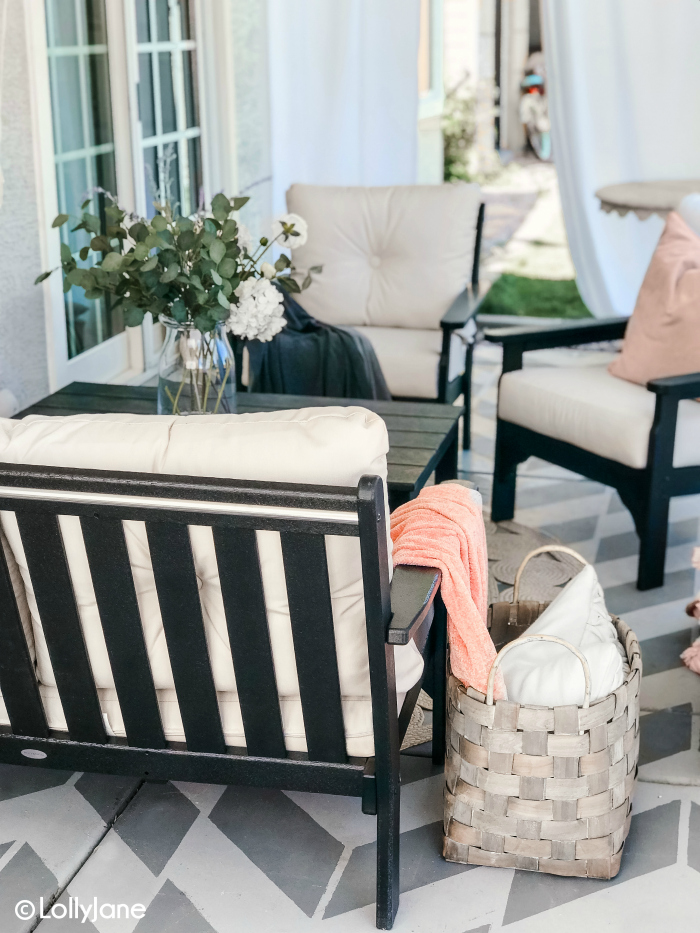 If she decides to build on the land behind Kelli's house, she'll be able to add to it later on.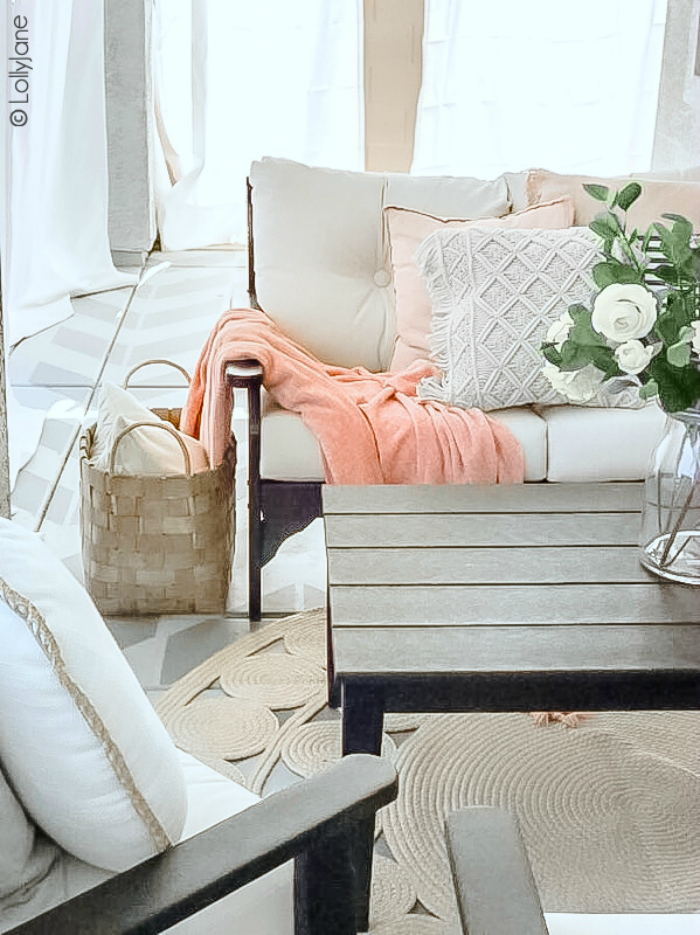 Kristi recently ordered a family room sectional and gave it away within 4 months. Seems a little crazy, doesn't it?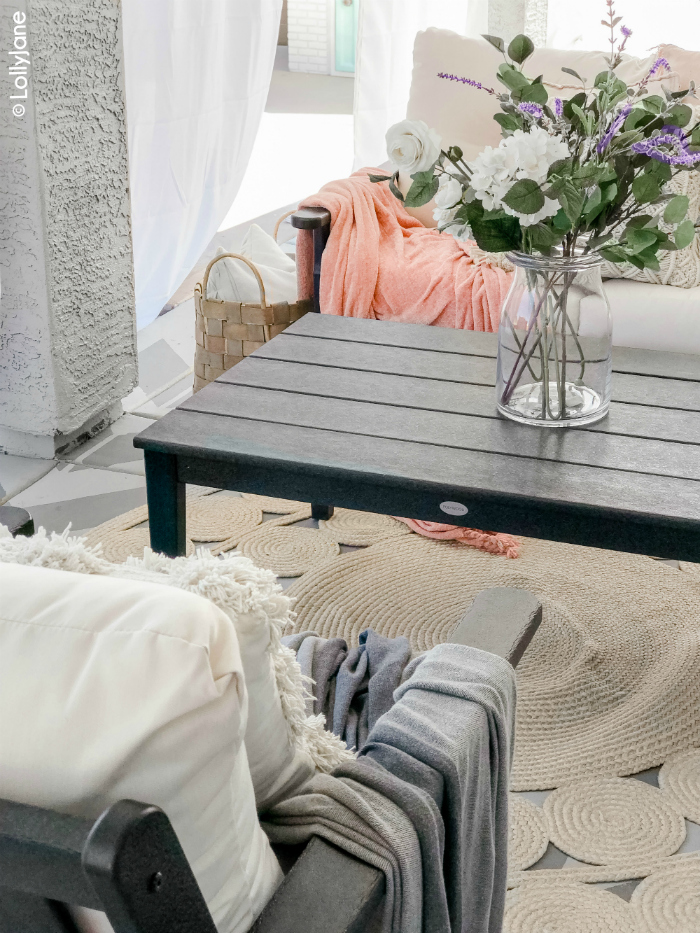 The seating was just too shallow for her husband's tall frame.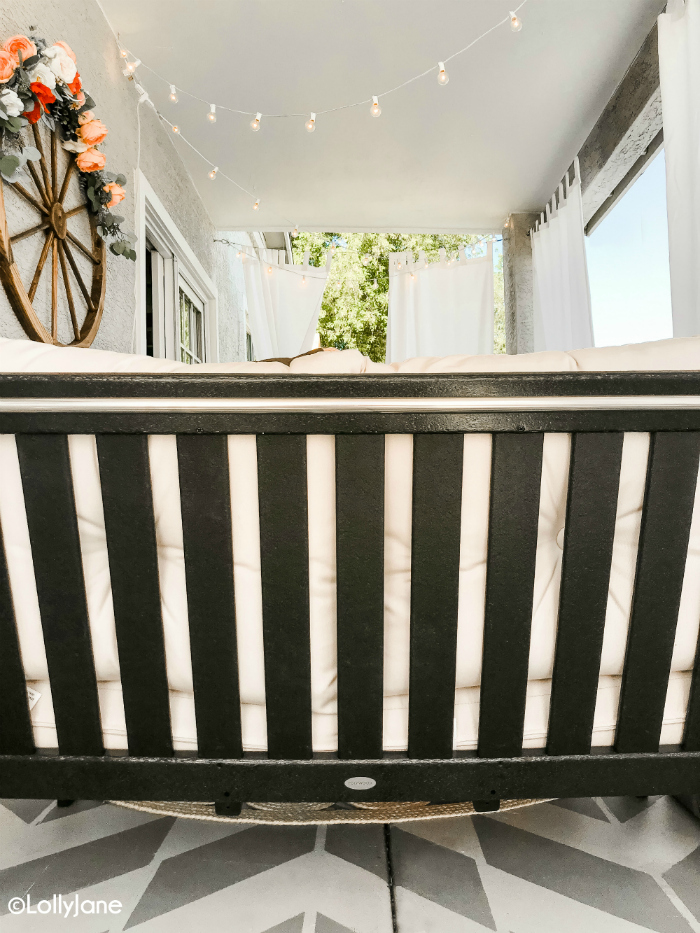 Now he wants to bring in this cozy porch furniture set until they get a new sectional. HA!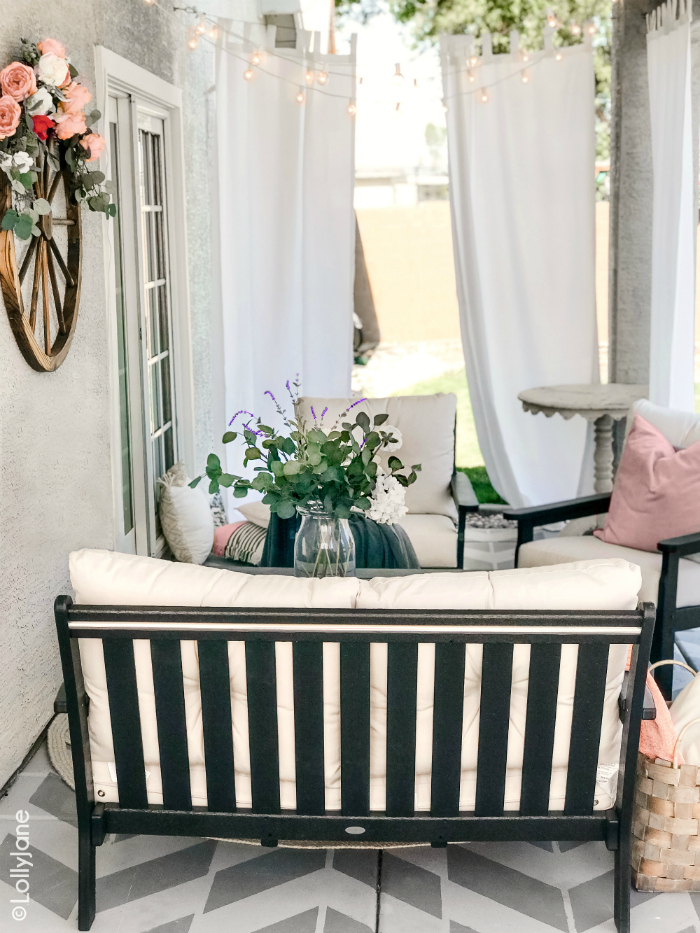 He loves how deep the seats are but especially how he sinks into the comfy cushions.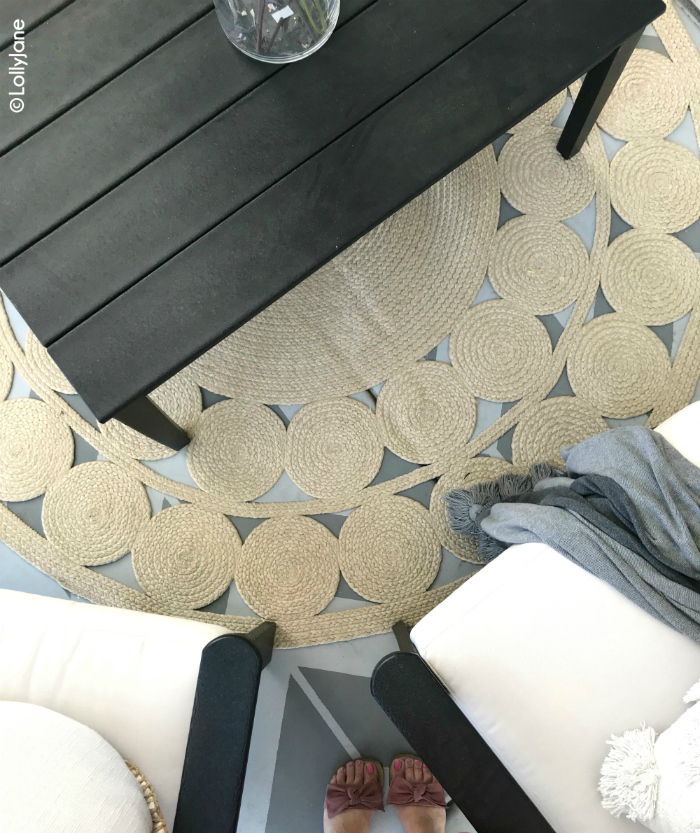 Braxton collection
Kelli fell in love with the Braxton collection because of those cute farmhouse style cross backs.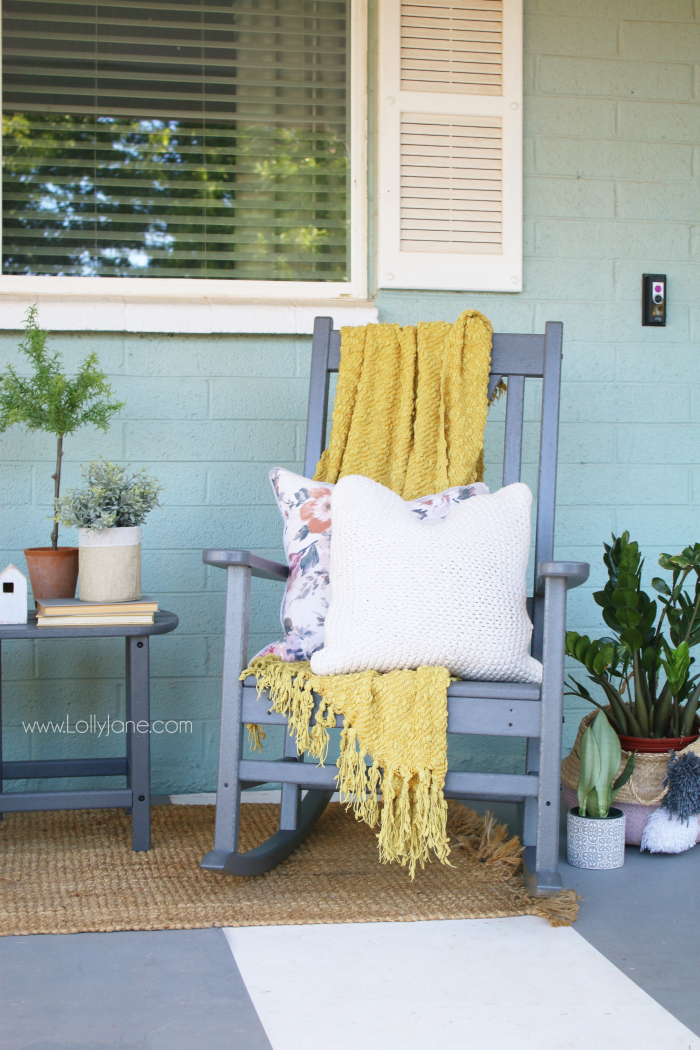 The fact that they're made from milk jugs and are built to withstand Arizona's brutal extreme sun was a huge bonus.
Polywood's lumber isn't prone to splinter, crack, chip, peel or rot.
We're confident it's up to the challenge of not only our heat but our constant swinging doors of our family of 6 PLUS 40+ cousins who are in and out all day long with Grandma living next door.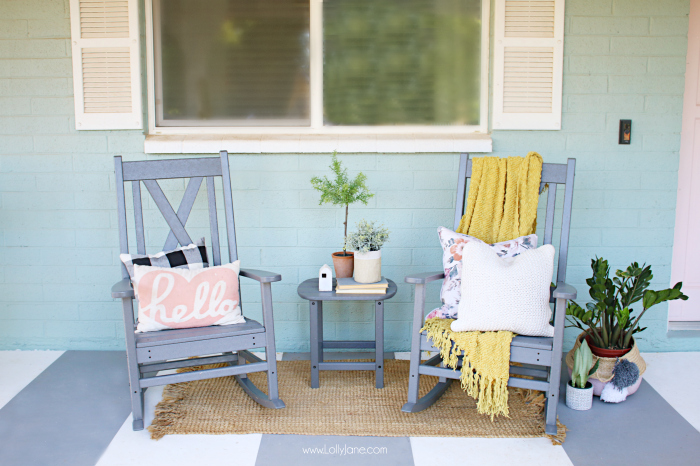 How to Install Polywood Furniture
Putting together our porch furniture was a breeze.
Polywood supplied the wrench, screws and clear instructions.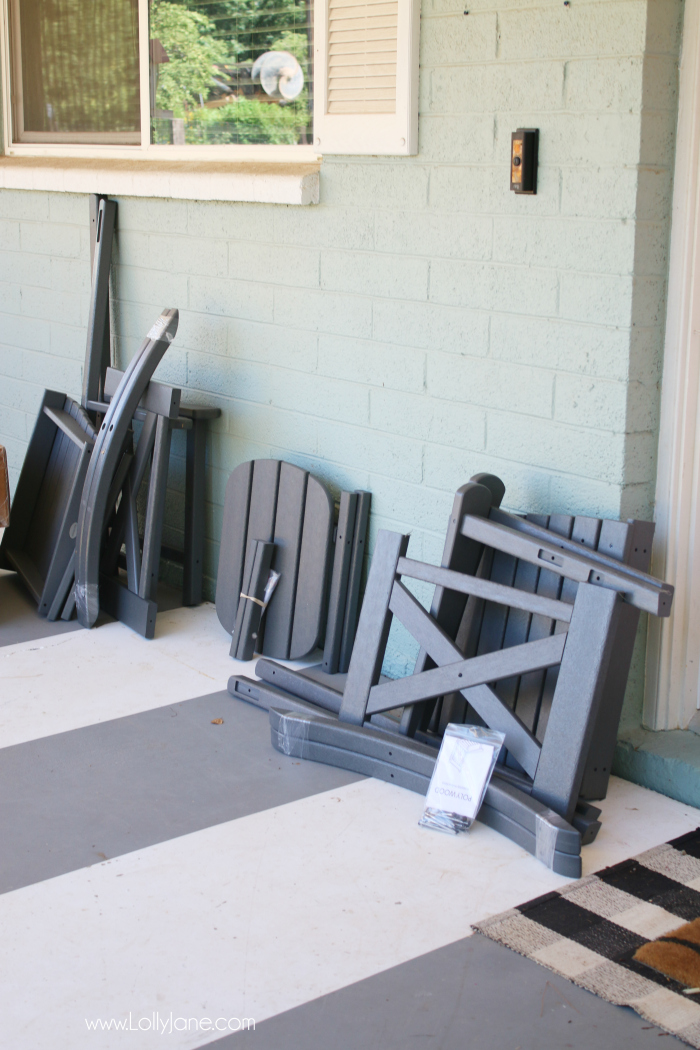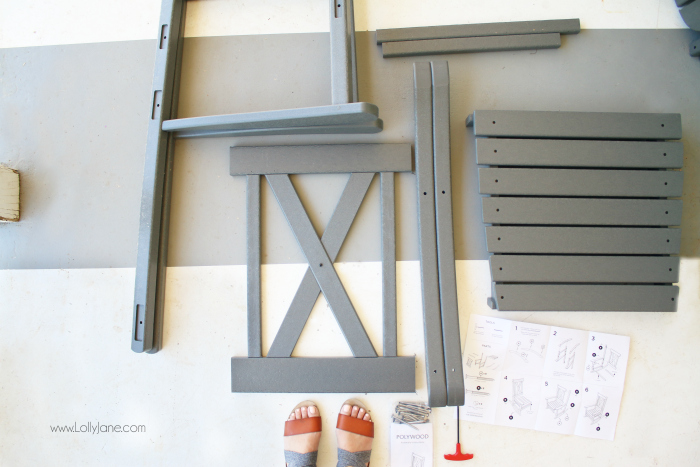 We decided to use a drill to speed up the process.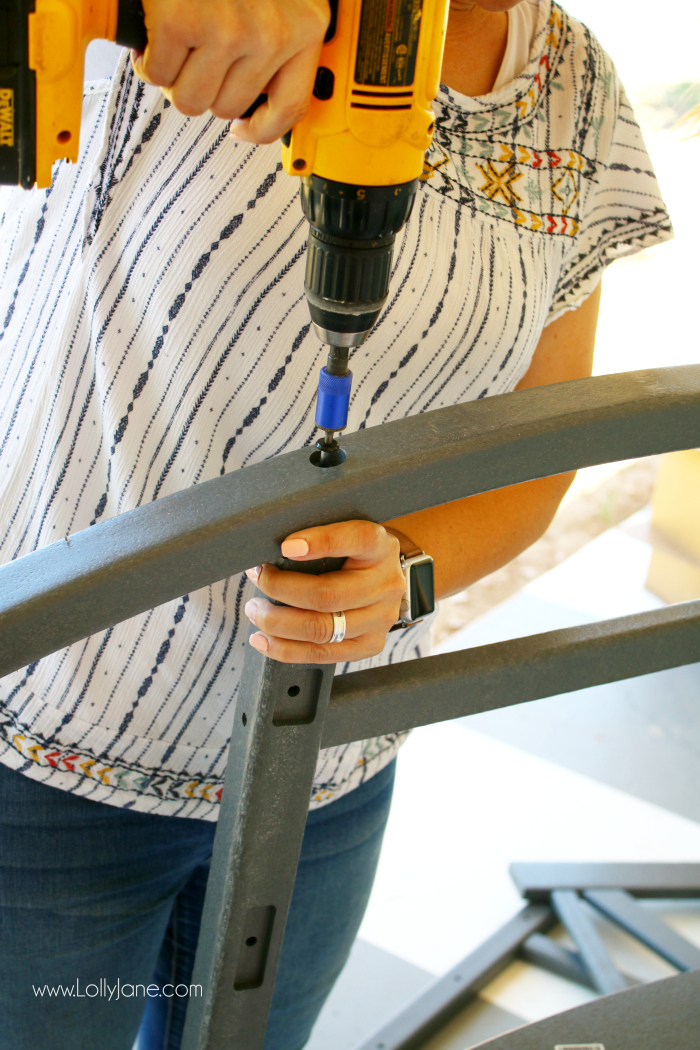 We love this little table, the perfect size to set our cold Diet Cokes on and wait for the kids to get off the bus or to unwind with the husband as the sun goes down.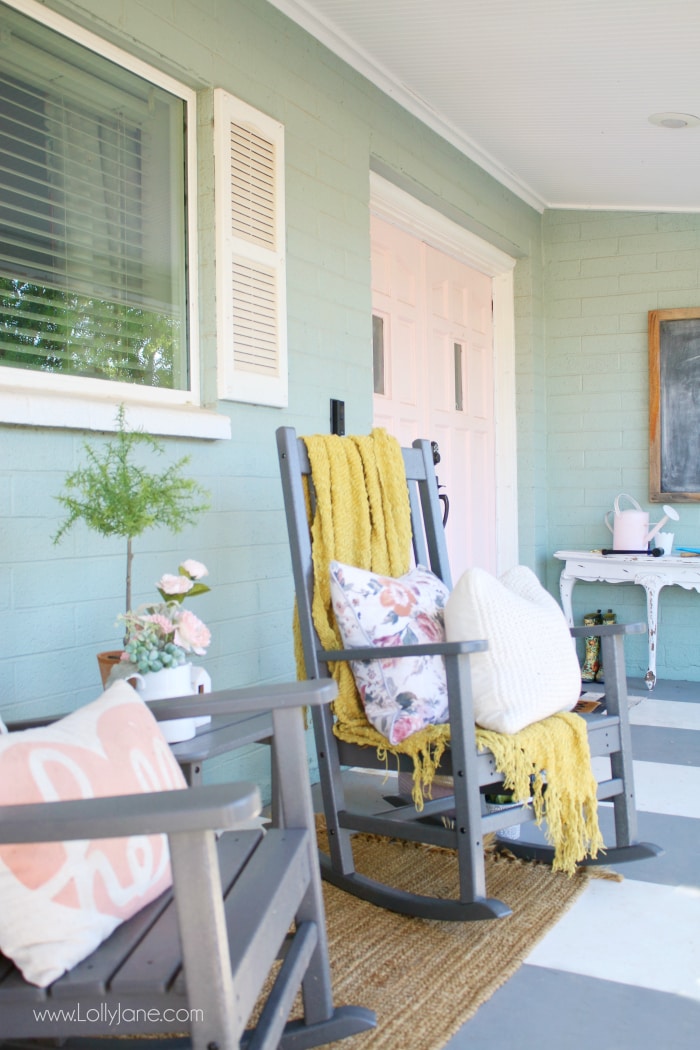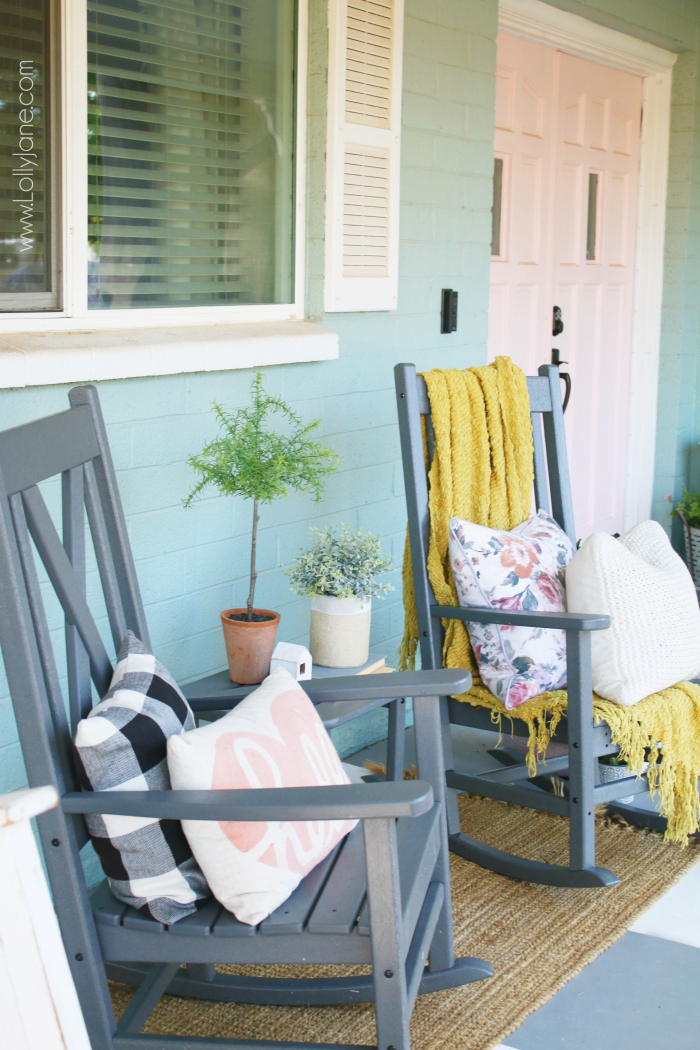 So happy we chose the Slate Gray among the variety of colors offered. Kelli typically goes for COLOR but the muted tones allow for colorful accents like fun throws and cozy pillows so it's a win-win.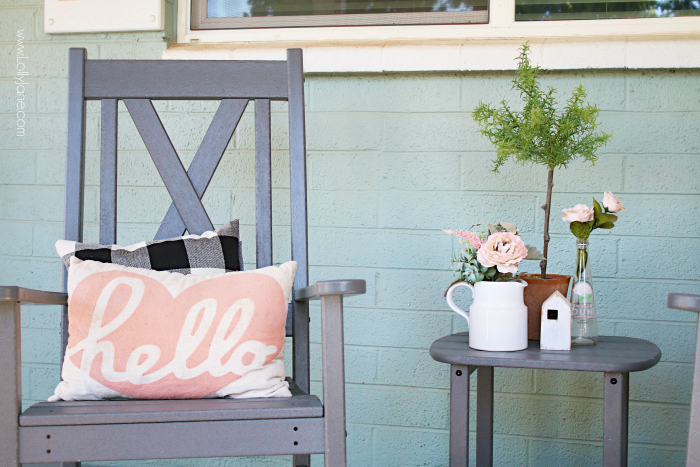 Visit Polywood for more furniture ideas to cozy up your space!
Big thanks to them for sponsoring today's post. As always, all opinions belong to us. See our full disclosure.