diy painted faux easter eggs
Big thanks to Waverly Inspirations and Walmart for sponsoring today's post. As always, our opinions belong to us. – DIY Painted Faux Easter Eggs
I attempted to hand paint a personalized canvas for my sons kindergarten teacher last year; it took me several hours and finally, out of frustration because it looked like a kindergartner had painted it, I ended up tossing it and getting her a gift card instead. Ha! When I saw Two Twenty One's cute post with these faux eggs from Walmart, I knew I wanted to give hand painting another try for the last Waverly Challenge but this time I had inspiration from my friend Jamie's darling globe that I recently purchased so viola! These cute painted faux Easter eggs were born: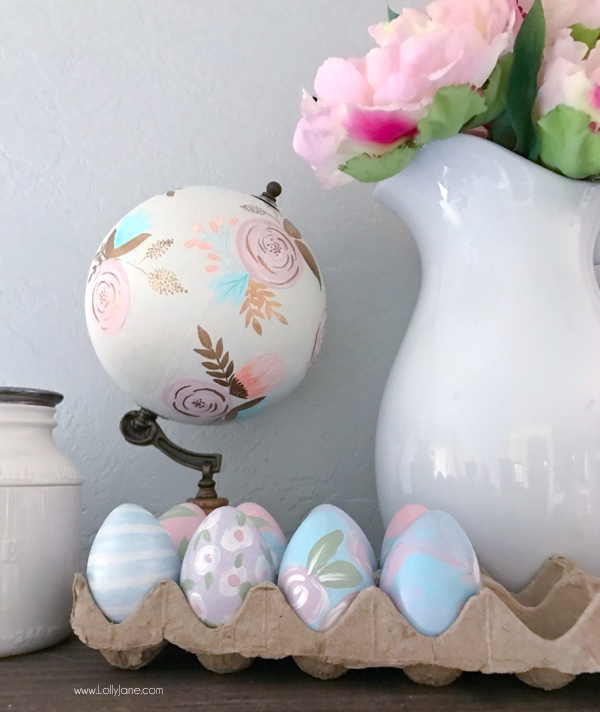 DIY Painted Faux Easter Eggs
Materials needed, all purchased from Walmart: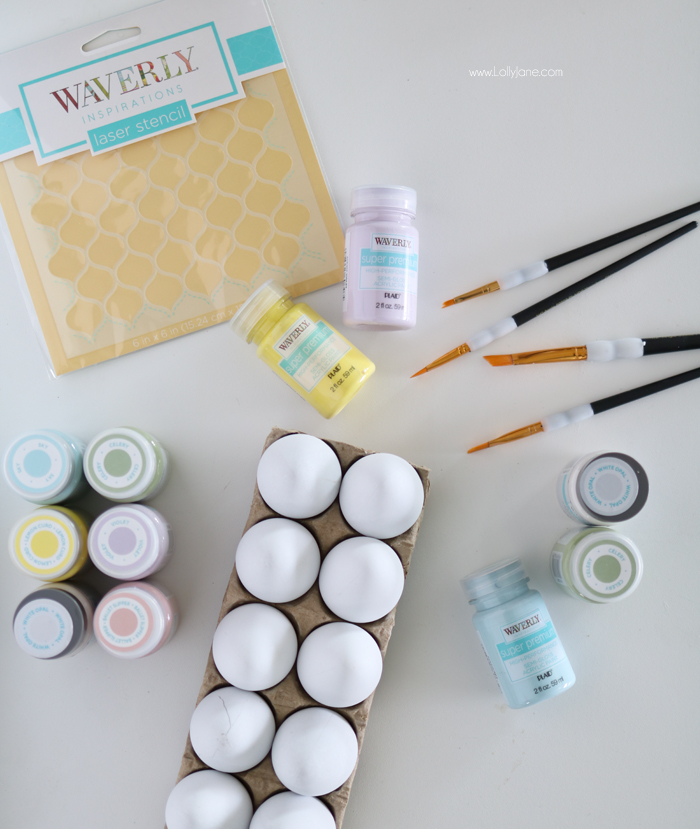 I painted a few stripes on the first egg in blue then painted over it in the white opal finish and it gave it a pretty instant glow. I got more confident after my striped egg and went on to try my hand with florals.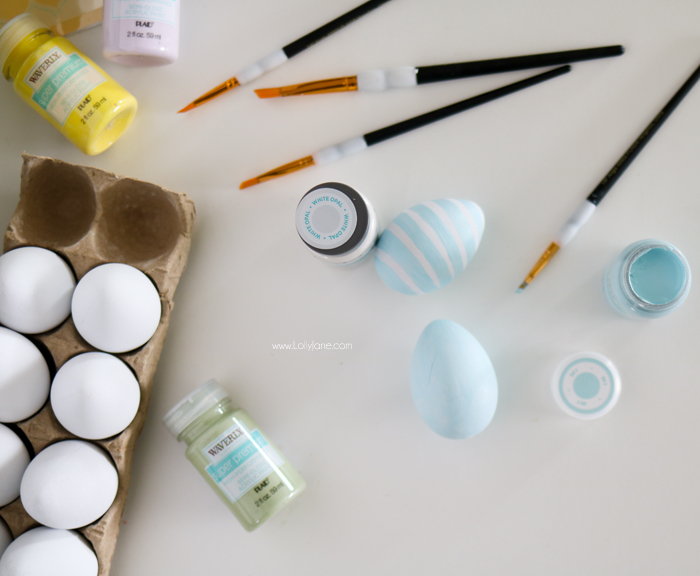 DIY Painted Faux Easter Eggs – Large Florals
To paint the larger florals, inspired from the globe:
Paint egg in one color.
Once dry, paint a contrasting color over in several oval shapes.
Add leaves in coordinating hues.
To finish them off, add touches of the opal white over the ovals to create a rose-type flower.
Add an extra brush of white on the leaves.
If that is too complicated I painted another super easy style, as shown in the last photo below:
Paint egg in one color.
Once dry, paint small circles over egg but spread apart (kind of like polka dots.)
Add painted leaves.
Add a dot of a coordinating color in the center.
Done and done!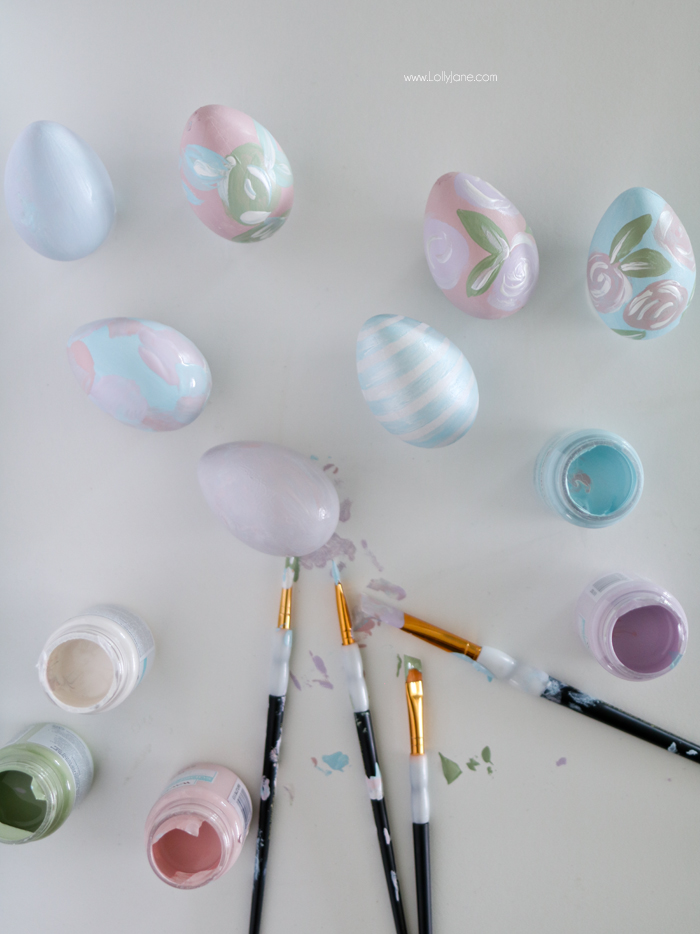 One of my flowers messed up bigtime so I ended up painting over the whole egg in blue then added thick brush strokes of pink and purple; it looks kind of mosaic and pairs well with the florals I think!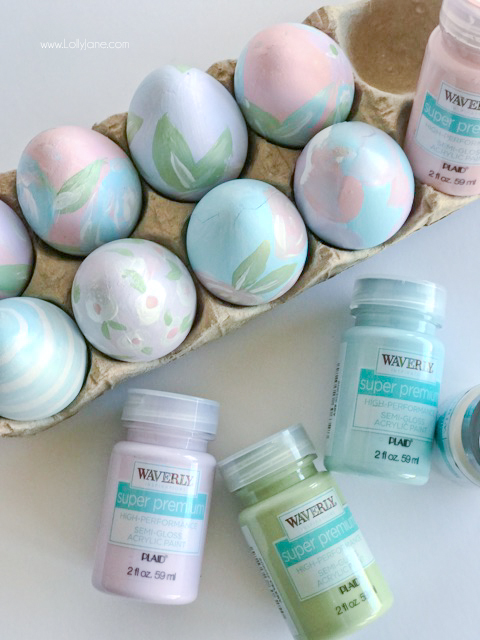 Here's a closer peek at these cuties all nestled together: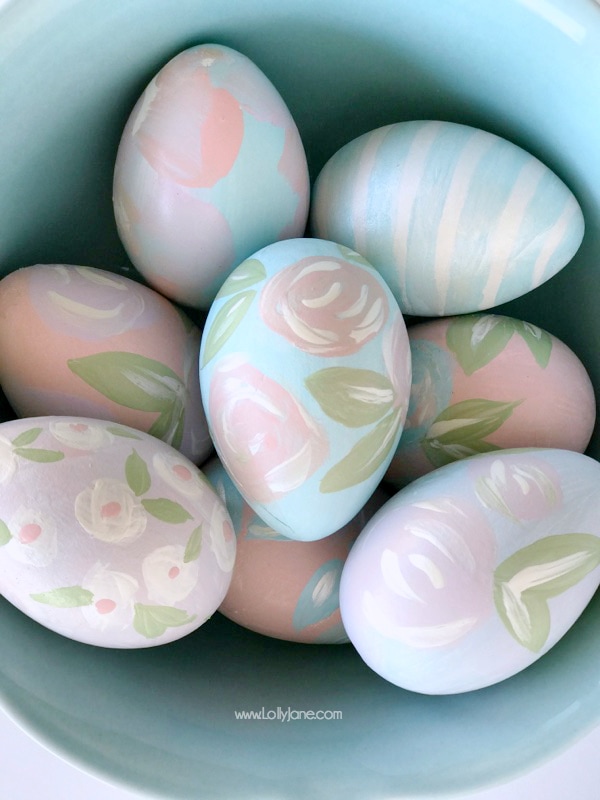 That's it! Be sure to check out ALL of our Waverly Inspirations posts and for more Easter and spring ideas, look at our "Happy easter" printable art,

our Easter Craft Favors,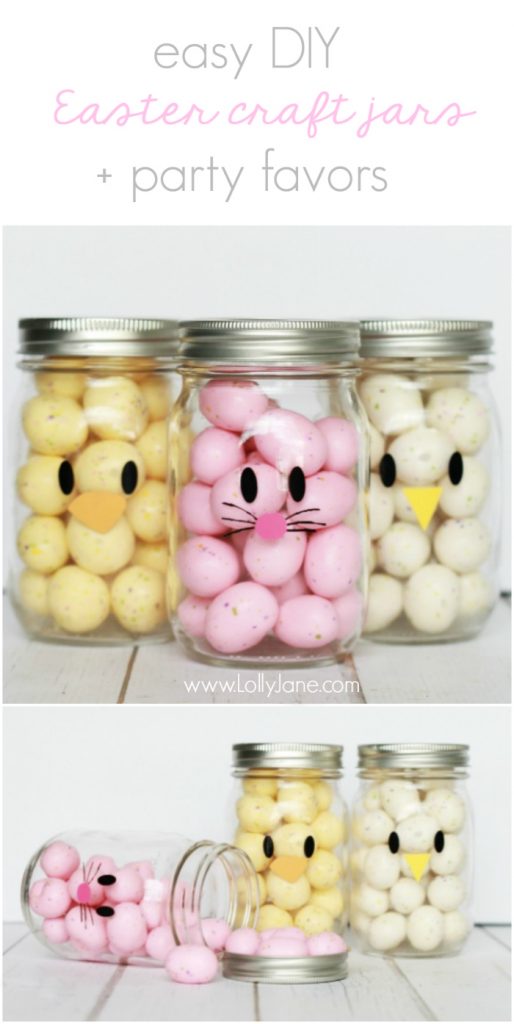 or our Easter decor ideas!