DIY Dollar Store Witch Broom
Easy to make witch broom made from dollar store decor, perfect for Halloween decor or as a prop!
DIY Dollar Store Witch Broom
You never know what gems you'll find at the dollar store, especially during the holidays. Read on to see how we made a quick DIY Dollar Store Witch Broom that's perfect to display as Halloween decor on your front porch (or even to use a costume prop.) Check out 14 other Halloween porch ideas at the end of this post by fellow creatives!
We love dollar store DIY's and handmade Halloween decor like these easy tutorials
Check out even more of our Halloween DIY's here! 🎃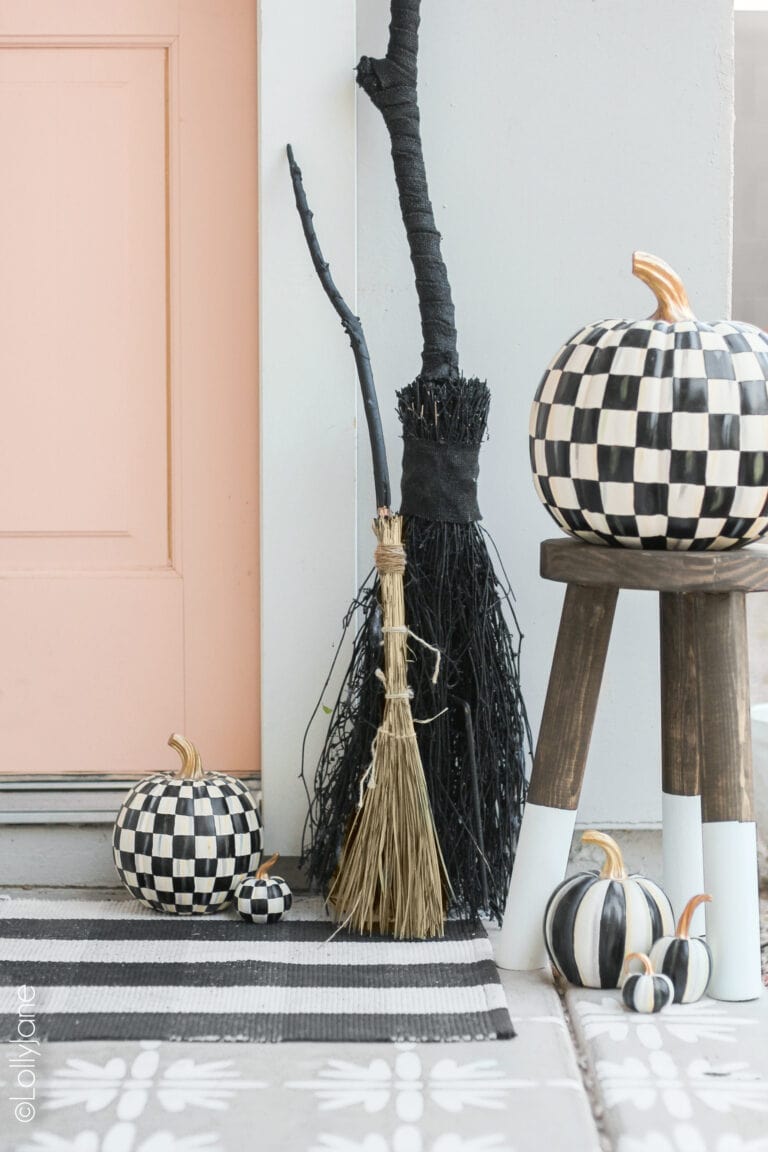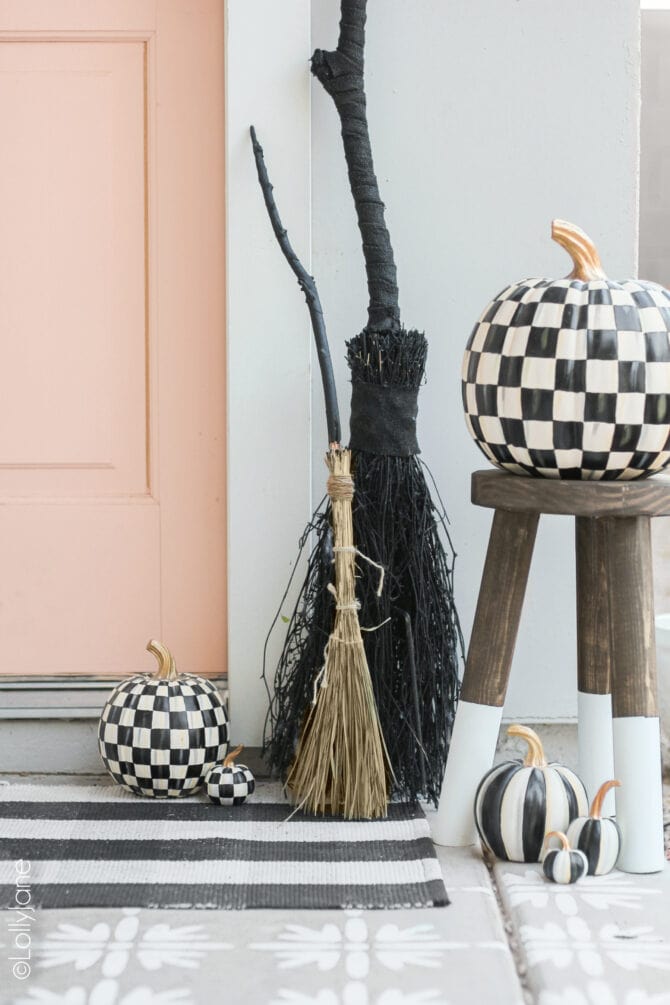 supplies to make a dollar store witch broom
While browsing our local Dollar Tree, we spied a fall style scarecrow and immediately knew it could be a witch broom… perfect for Halloween! To make a Dollar Store Witch Broom you'll need a handful of supplies: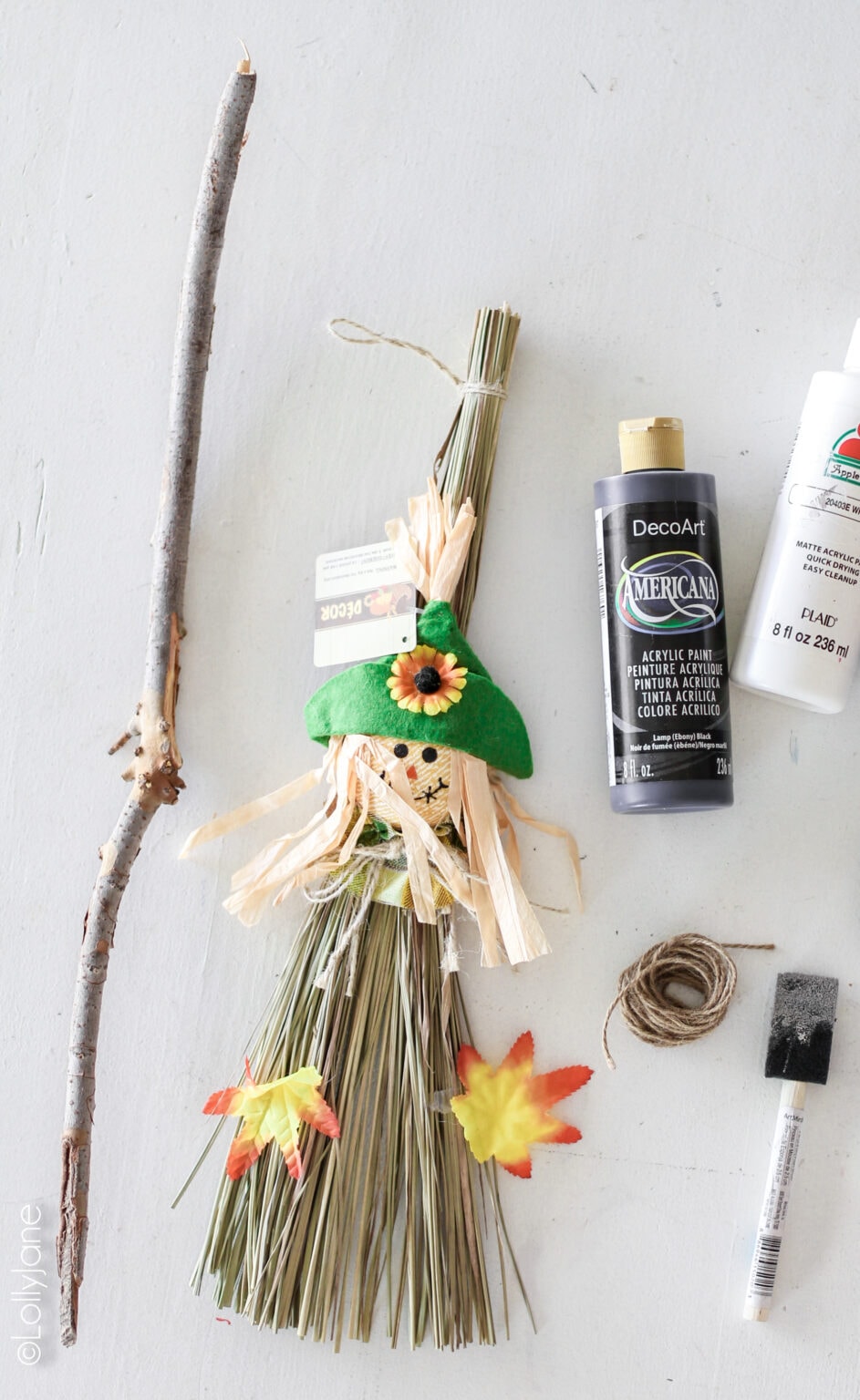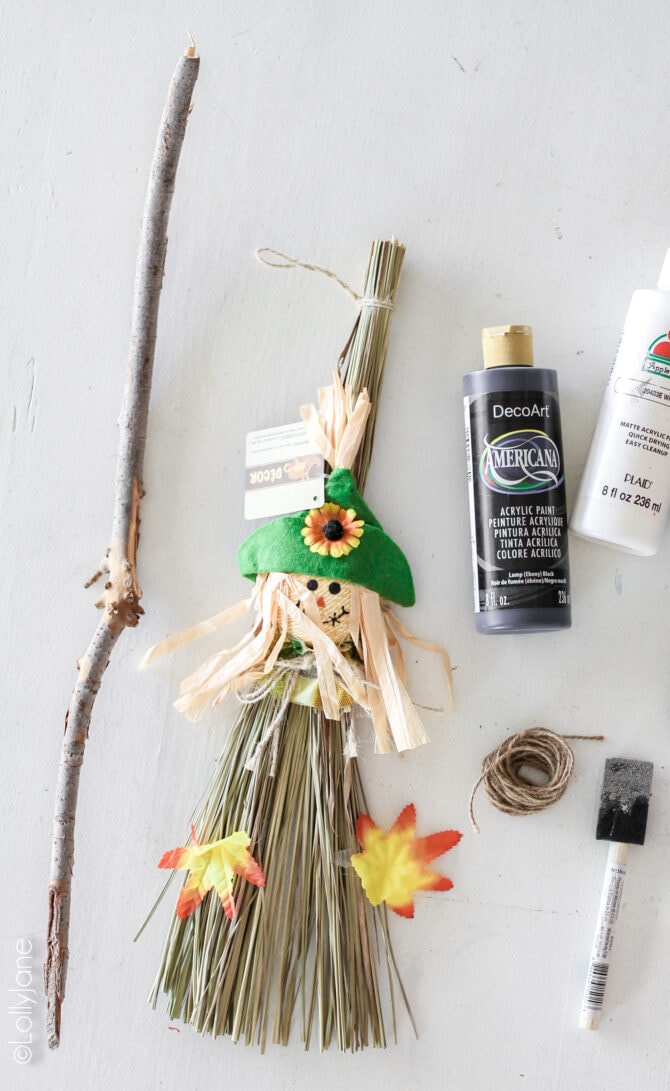 How TO MAKE A DOLLAR STORE WITCH BROOM
Putting this craft together was easy breezy! We created our Dollar Store Witch Broom in minutes, so cute.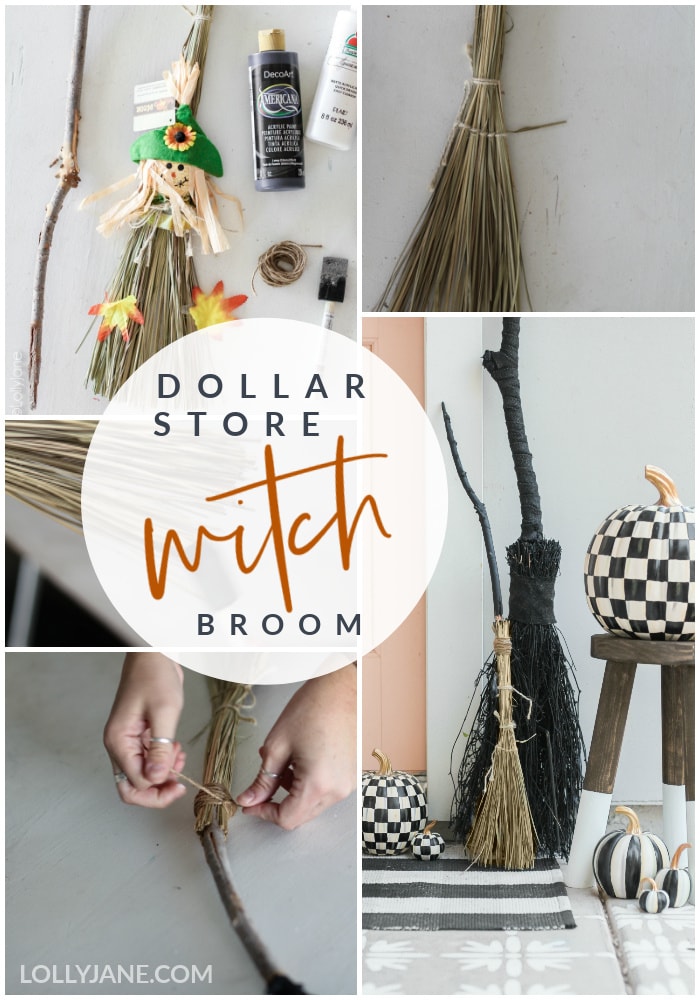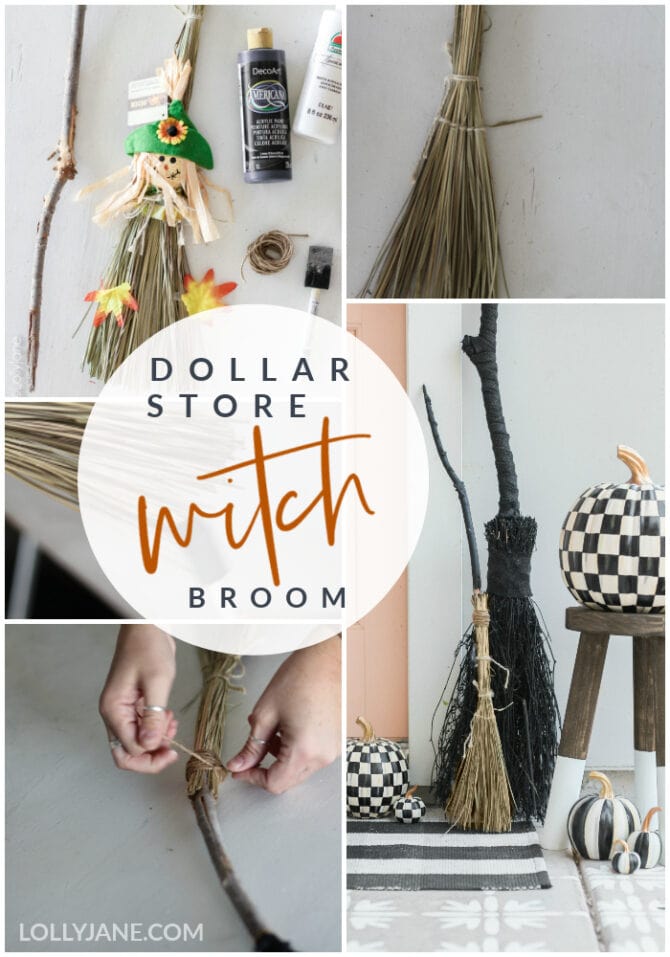 Remove embellishments from scarecrow pick so all that's left is the broom base.
Find a stick that fits inside the top part of the "broom", paint it black (2 light coats.)
Let paint dry completely.
Once dry, insert stick into the top of the "broom."
Wrap twine around the stick/top of the broom, tie in knot to secure.
Ta-da! This witchy project is done!
HOW TO display A DOLLAR STORE WITCH BROOM
All Halloween decorations need a witch broom! Prop it against a wall, with a pile of pumpkins, on a fake skeleton or even hang from the door. However you display it, it's sure to be witchy!
My 4-year old has commandeered our new porch decor and has been "flying" all around the porch, haha. Too cute.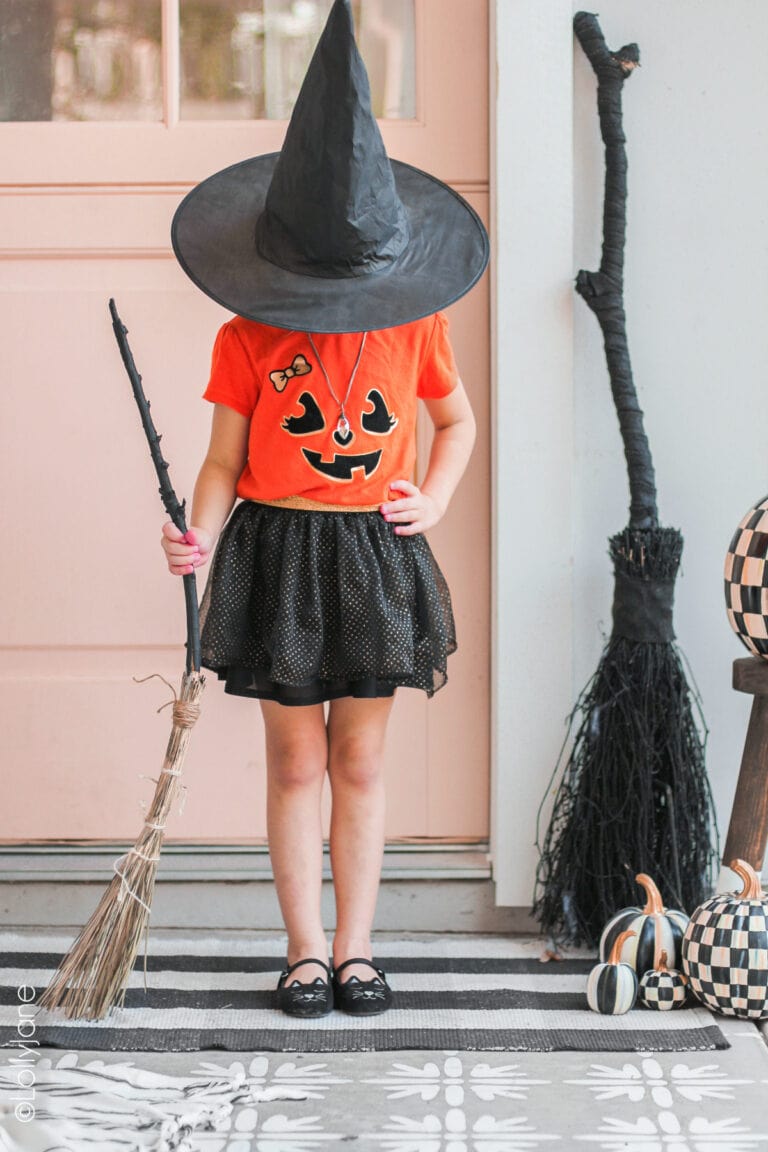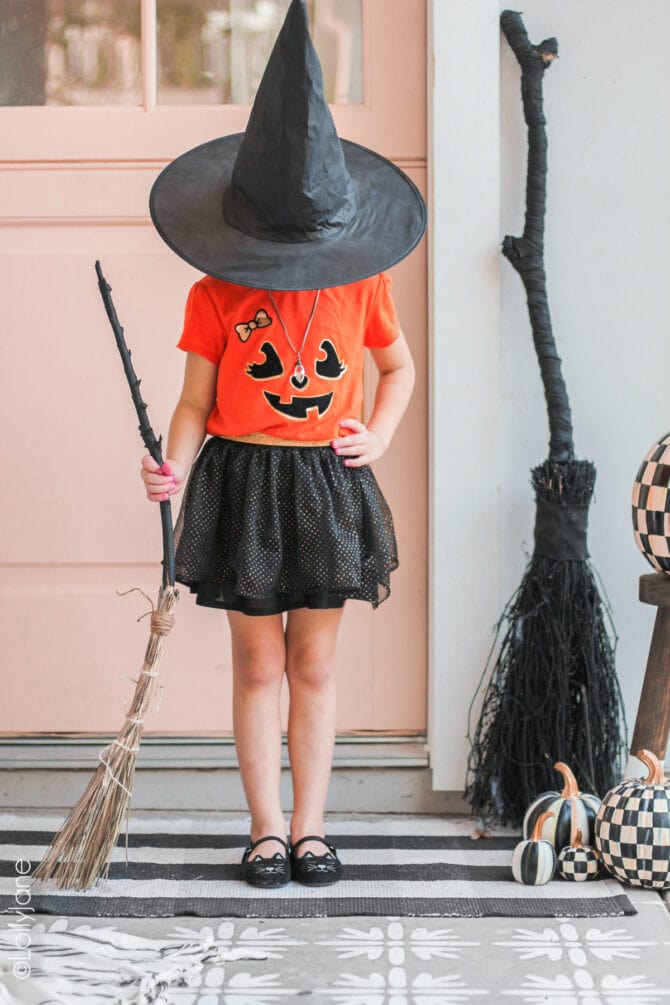 Want to see more Halloween front porch decor ideas? Take a peek at 14 other porch decorations by fellow creatives, just click on the links below their pretty pics!
More Halloween Front Porch Decor Ideas