If you follow us on Insta and/or have been reading LJ for awhile, you'll know we spend a big chunk of our money at World Market. Obsessed is a pretty accurate word for our love of that store, lol! The main thing I adore is how unique it is. It's got styles from all over the world and you can nab hard to find goodies from global destinations which rocks. Their Cafe Du Monde beignets from New Orleans are a fav every time we visit that yummy cafe in Louisiana to visit our little sis + hubby. Their eclectic mix of home decor speaks to me and it's hard to walk away without everything when I shop there. When they challenged me to decorate a vintage Halloween mantel, I jumped at the chance. I knew how easy it would be to pull it off with a handful of their vintage inspired pieces. Here's what I came up with.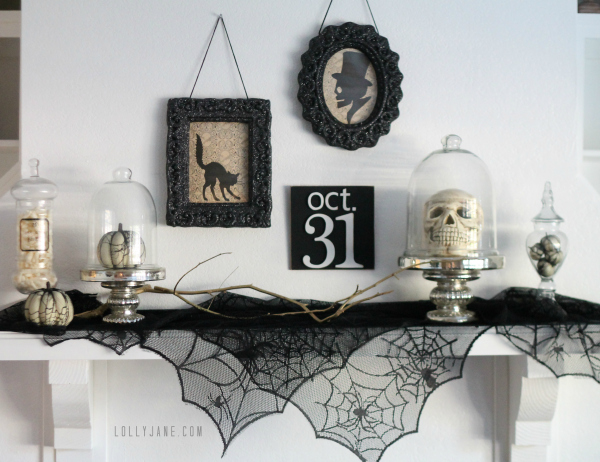 An easy way to decorate a Halloween or even fall mantel is by using pumpkins for fillers. We added a lace pumpkin inside a cloche then set a matching pumpkin next to it on the mantel. Need more pumpkin ideas? We did a whole post last year on using pumpkins as tabletop decor.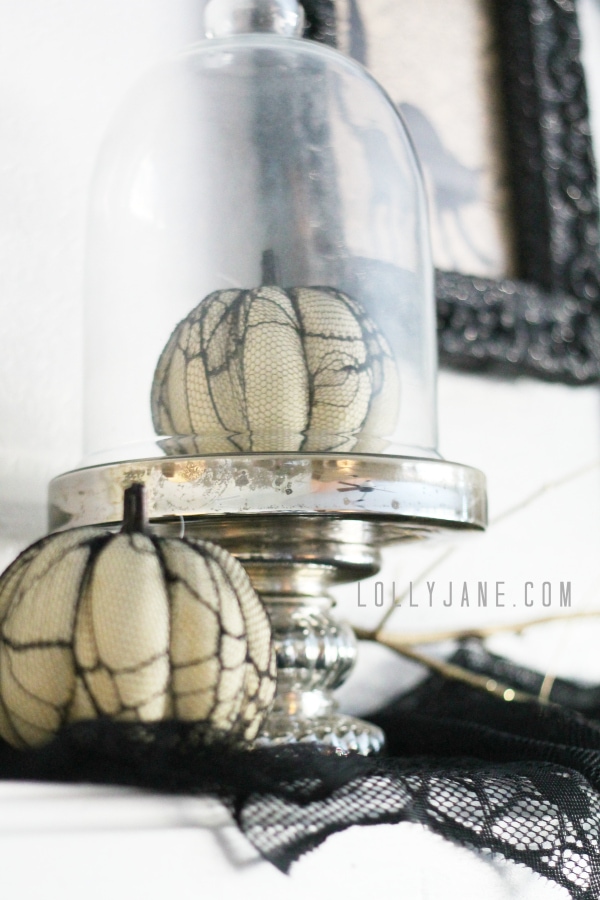 The spider web tablecloth is a perfect base for this mantel.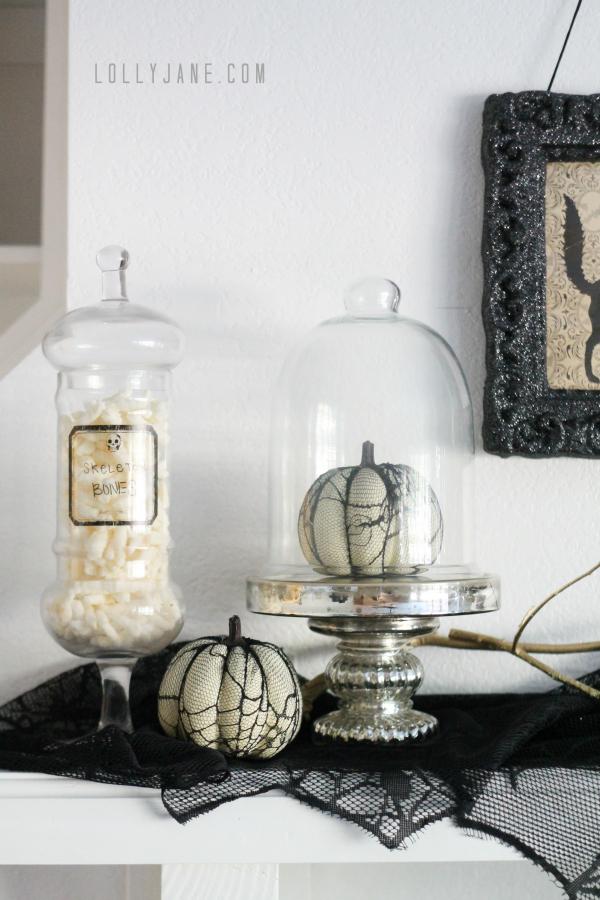 Big fan of Evie Ivy. Kristi & I visited our besties in Vegas who surprised us with these plaques. It fits nicely with these adorable framed silhouettes, don't you think?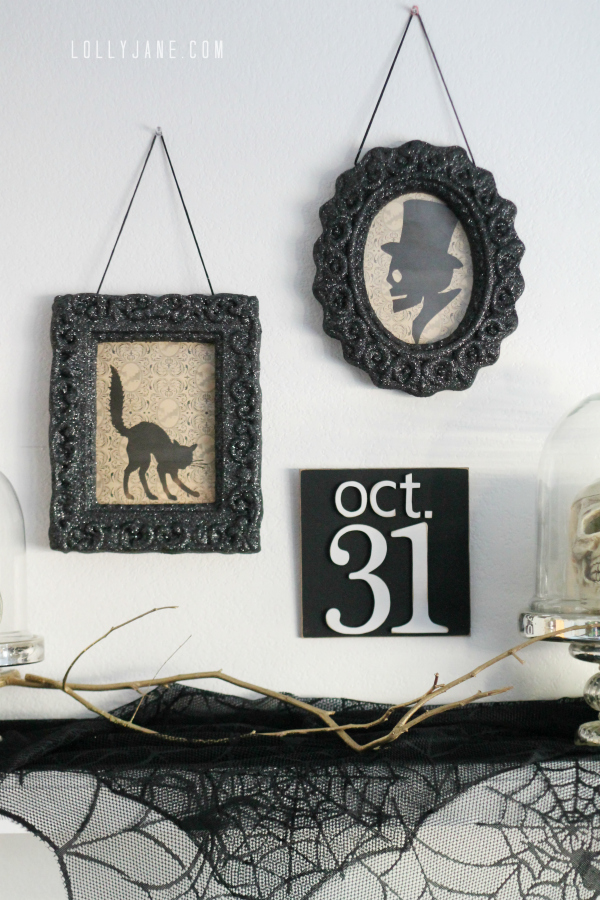 Fill cute apothecary jars with "skeleton bones" for a quick filler that's just too cute and screams Halloween! WM's jar labels fit my jar perfectly.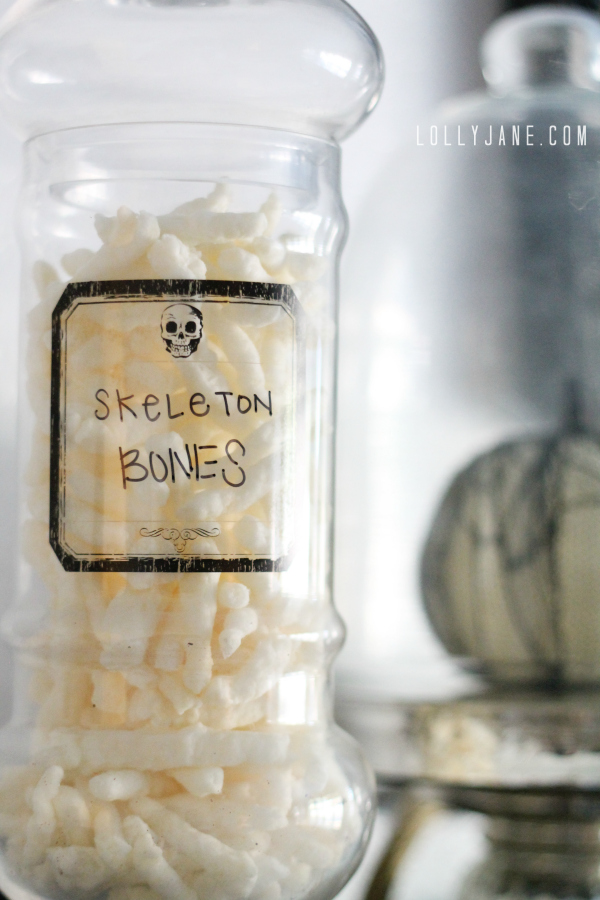 And if you want a little bit of color in your mantel, add some pops of orange!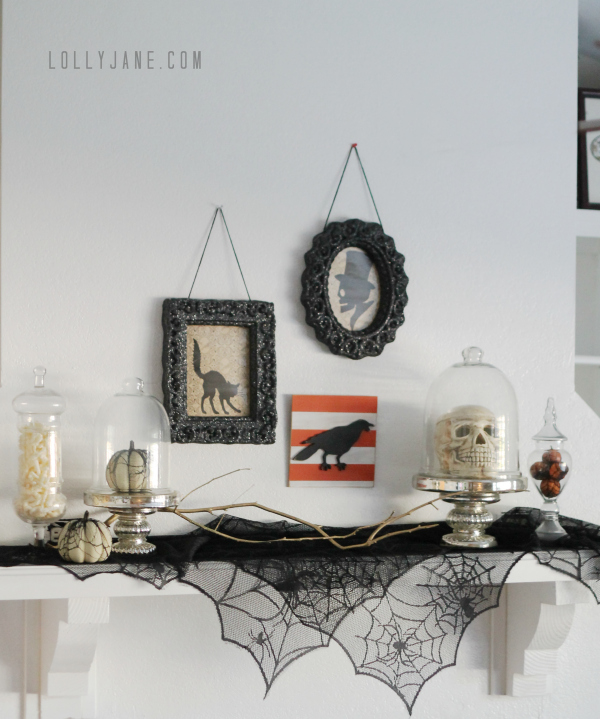 Love this Evie Ivy crow plaque! I found these little mini lace covered pumpkins at a boutique up the street. How funny they are nearly identical to WM's lace pumpkins!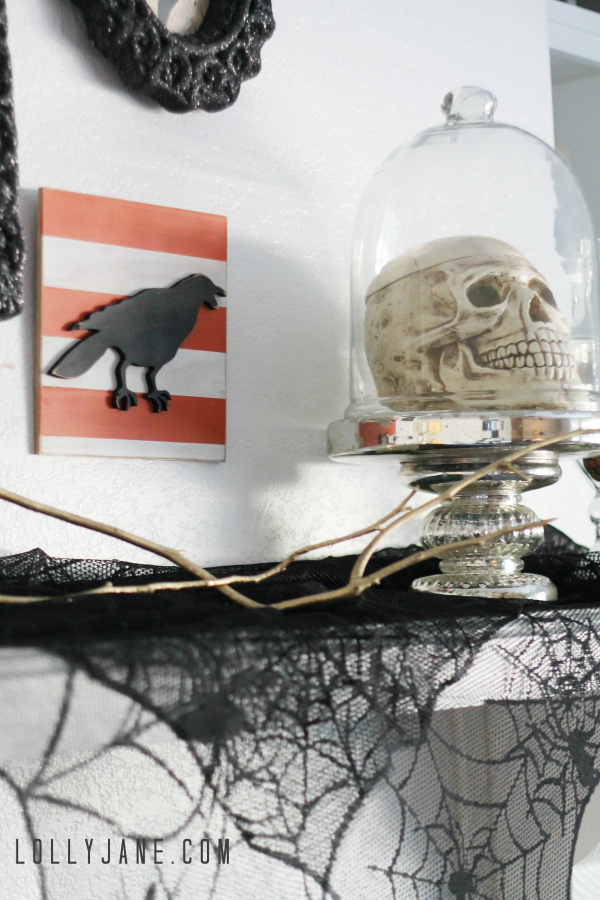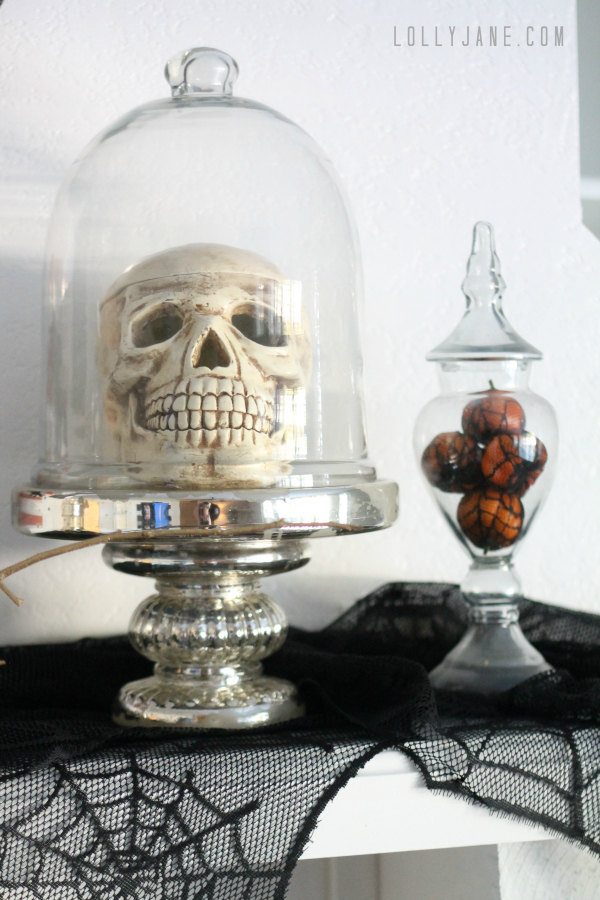 To ground the base of the design, I spray painted some branches from my yard gold. I added some glitter but it didn't show up as well as I wanted it to. But I still think the gold makes a subtle statement all on its own. And I can reuse it for my upcoming fall and Christmas mantel since gold is all over the place right now.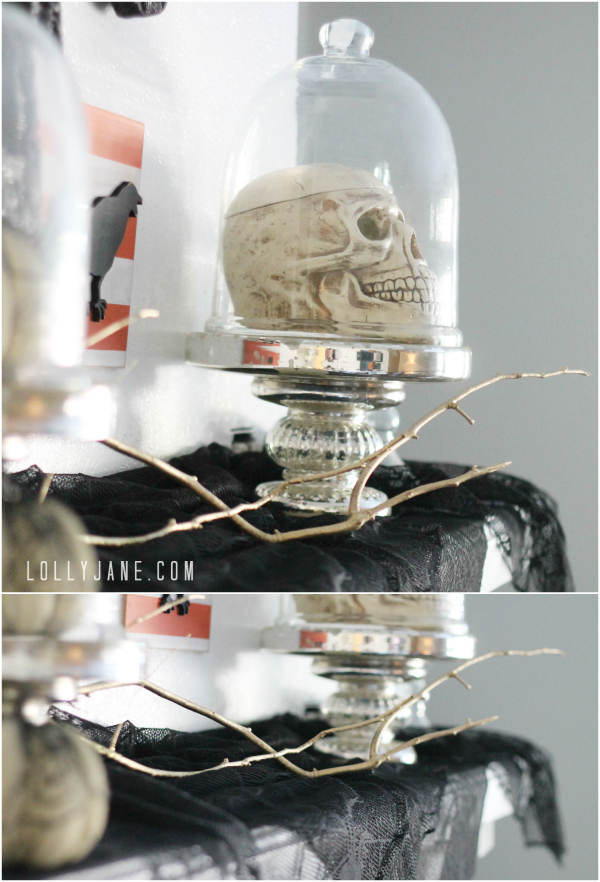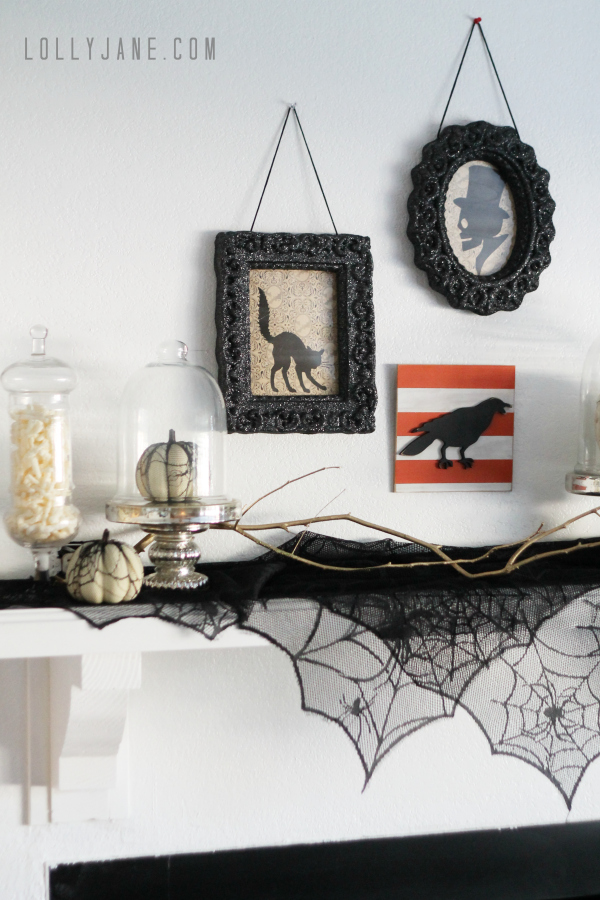 Have you decorated for Halloween yet? Is your theme vintage? If not, what style do you go for? Pin it for your friends to see too (: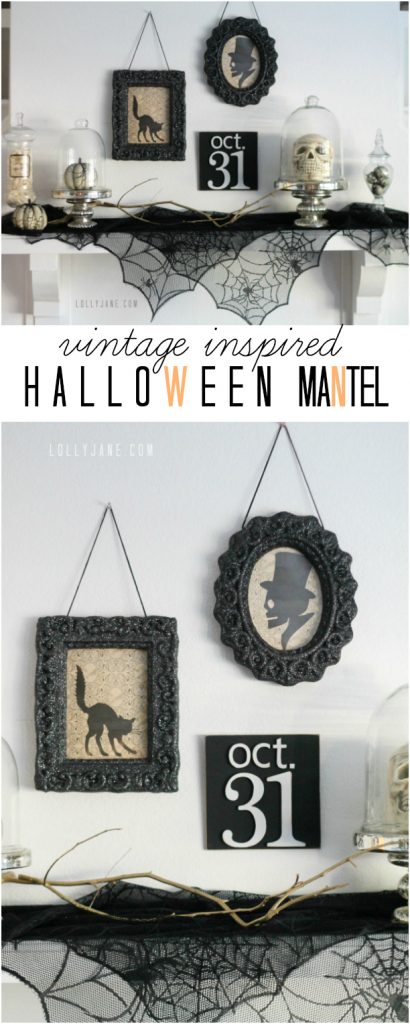 Visit all of our Halloween ideas and fall decor projects too! And check out what our friends Kristen Duke and Jamie from C.R.A.F.T. did with World Market's decor. So many looks you can get using WM's goodies! Follow World Market on FB, Twitter, IG & Pinterest to stay inspired 24/7!
Check out all of our Halloween ideas like our easy glitter skeleton wreath,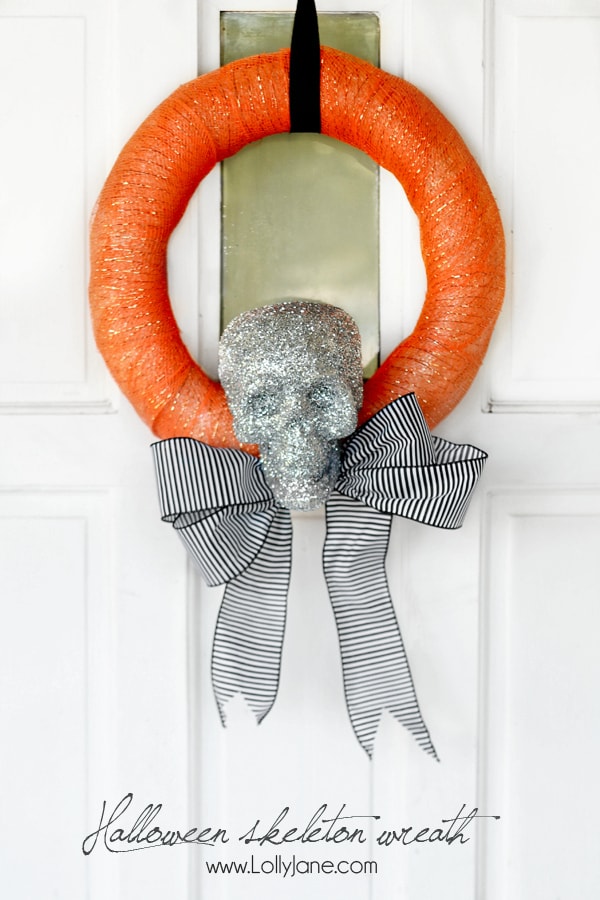 our EEK marquee letters,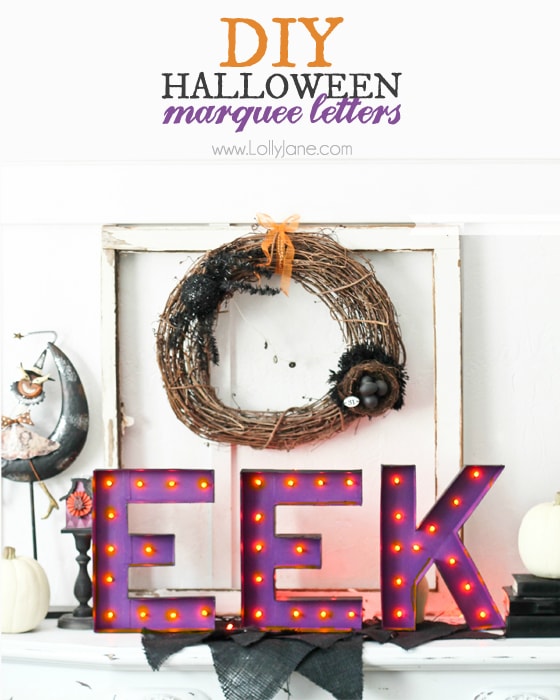 and our witch broomstick candy bags and more!