Easter table scape ideas that are perfect for your spring brunch or any time year! Pink, rose gold and marble… oh my!
Take your Easter brunch up a notch with these easy table scape ideas… from pink plates to rose gold flatwear and marble trays, however you style it it's perfect for your own spring meals!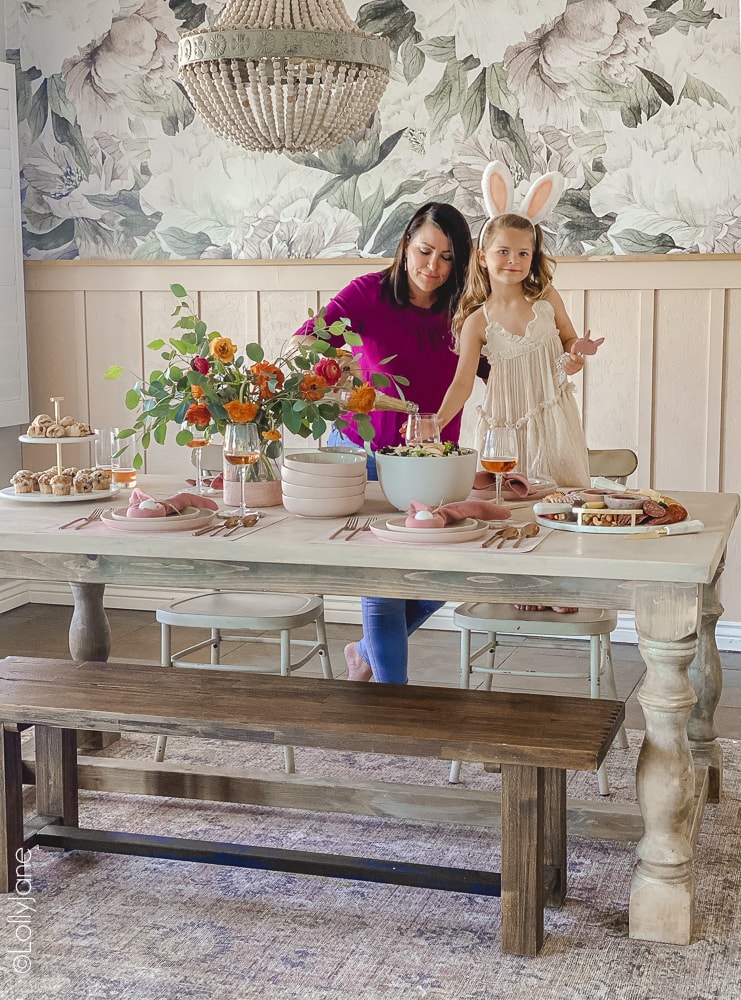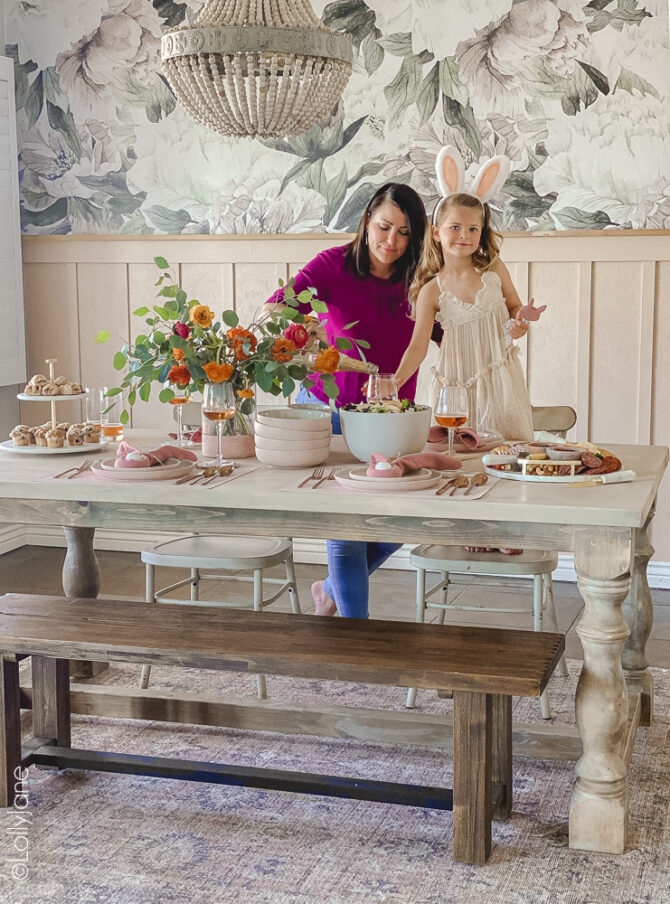 Easter Table Scape Ideas
When creating your own Easter table scape, start with the basics then fill it with seasonal items to really make it springy! Here's how we got this look…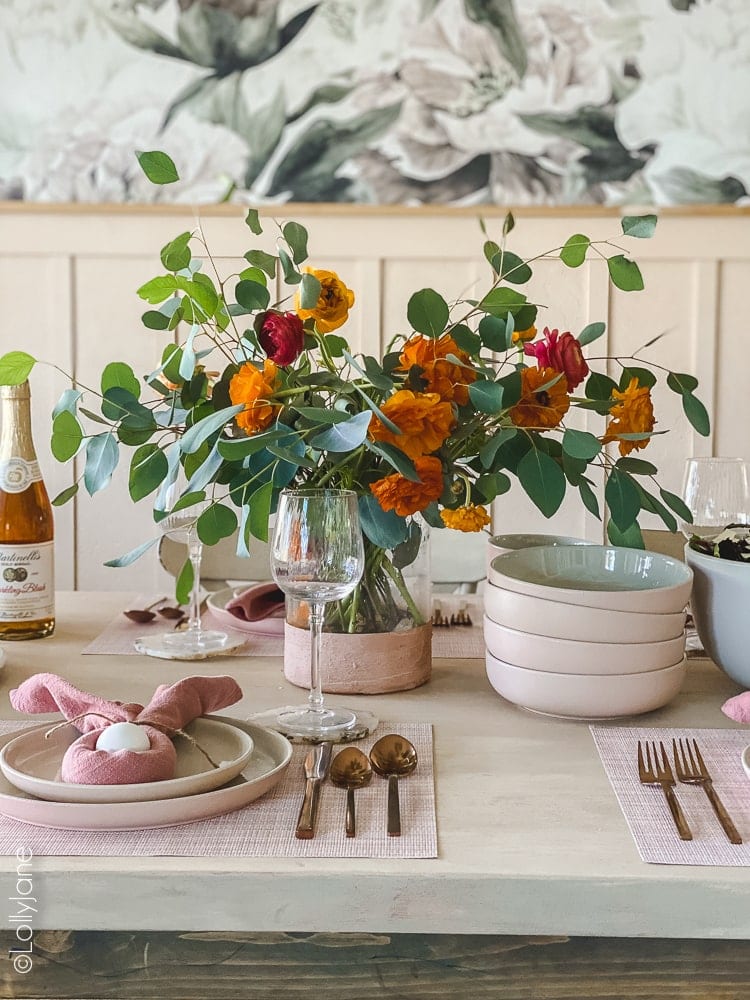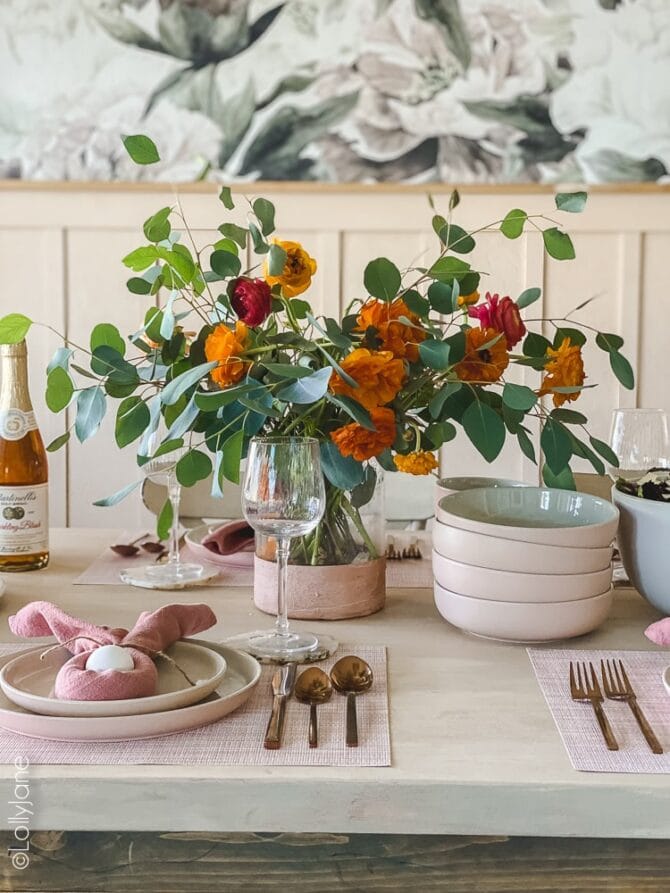 Easter Table Scape Basics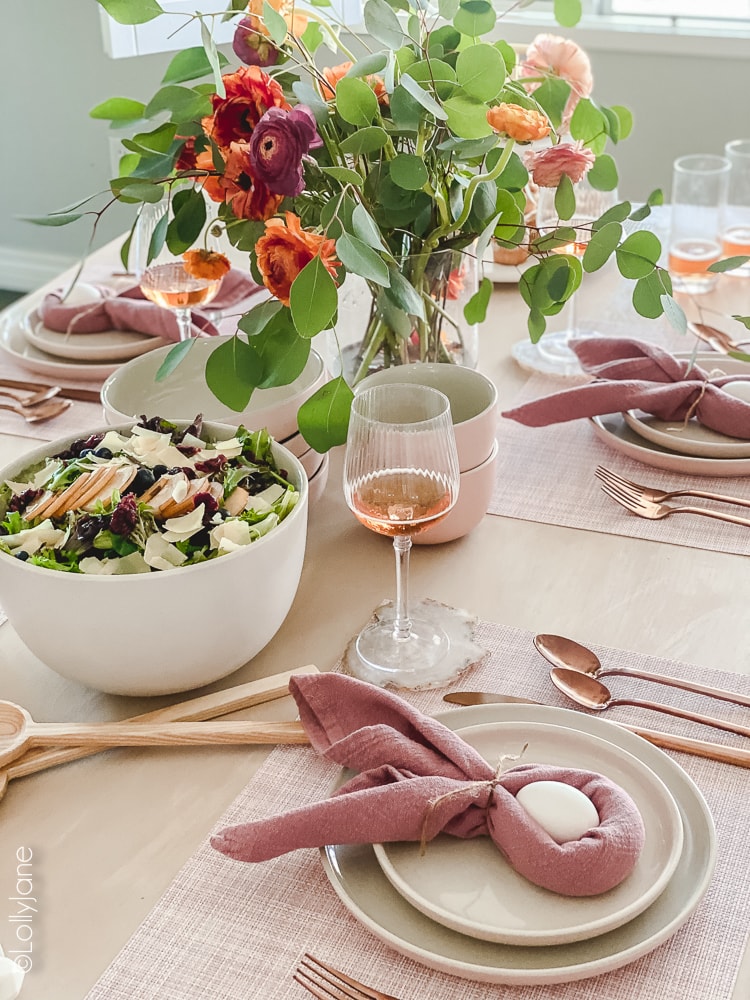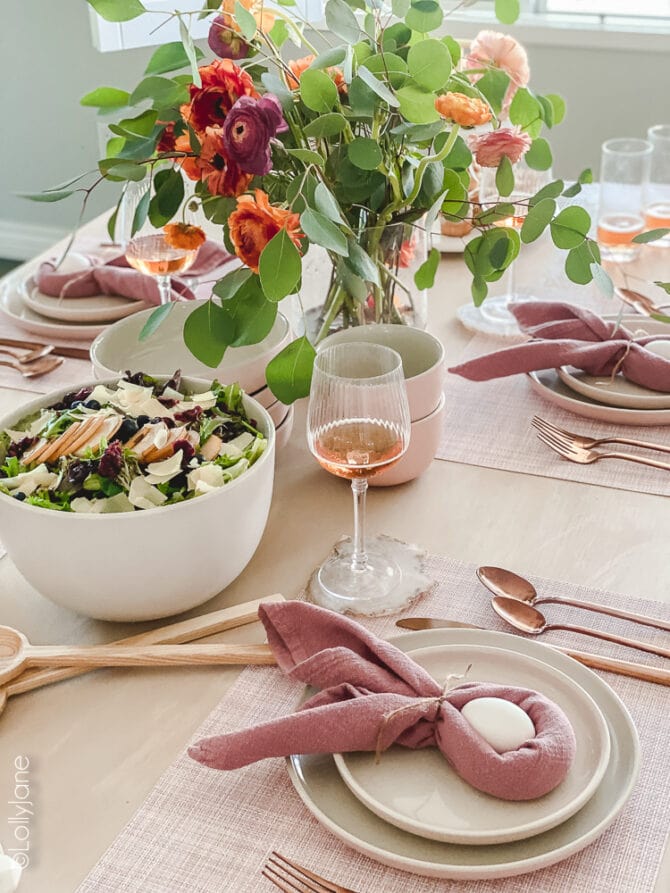 Most table scapes start with the same basics:
PlaceMat or Charger
Dinner Plate
Dessert Plate
Salad Bowl
Soup Bowl
Flatware
Napkins
Glass or Cups
We used this stunning set by West Elm but you don't need to buy new to pull off this look. We are huge thrifters and you can usually find nice sets of ceramic dishes at second hand stores. We personally love to mix the old with the new. If a new spring set is out of your budget then use what you have and budget (or splurge) on just 1-2 pieces.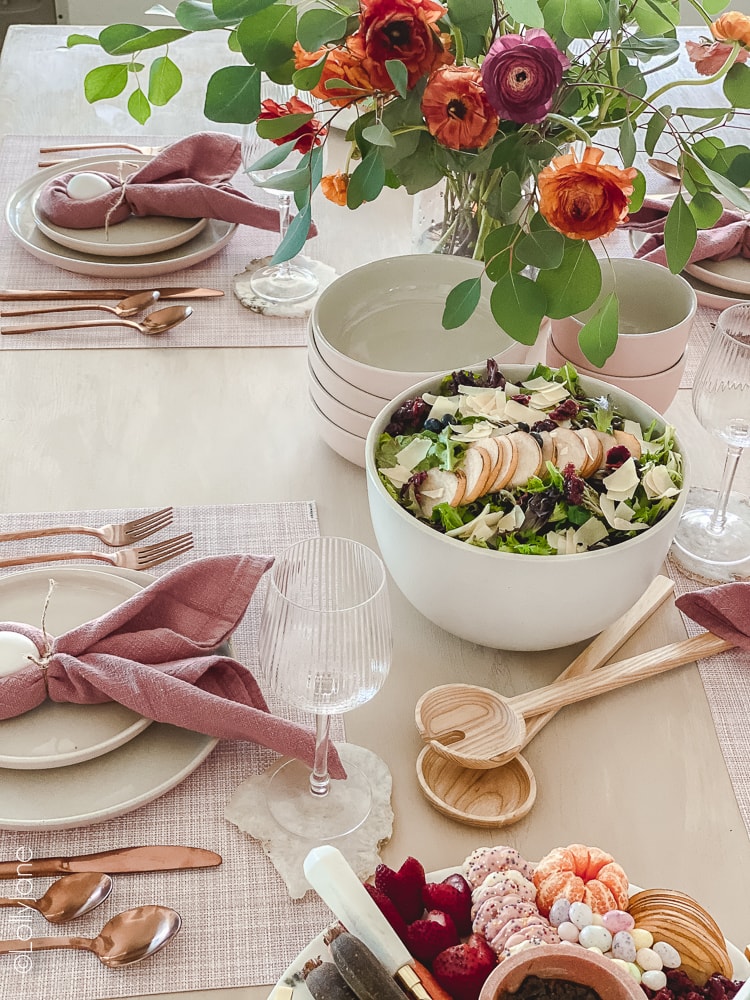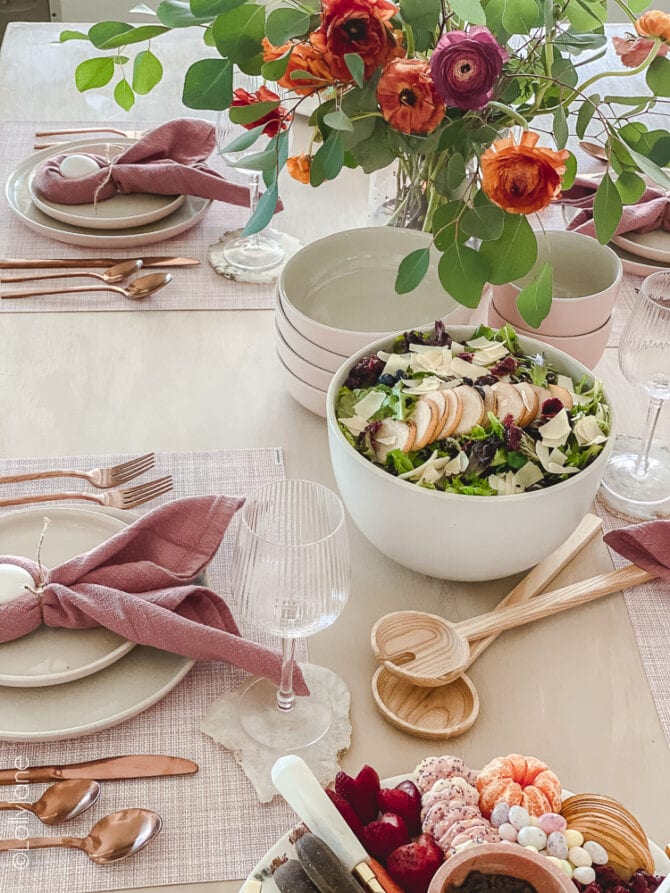 One benefit to buying quality pieces like these from West Elm is the design is classic and durable. Not only can it pair with multiple design elements and various seasons but it will last many years to come. My sister in law received a similar set of fluted wine glasses for her wedding 2 decades ago and she keeps them safely in a box to store them between uses but I've drank out of them at many holiday gatherings and the quality is just as good as when she opened them for the first time! Tip: Give your glassware a thorough, deep cleaning before each use. Mix vinegar with salt then wipe solution on the inside/outside of glass to get built up film off and really make it sparkle! ✨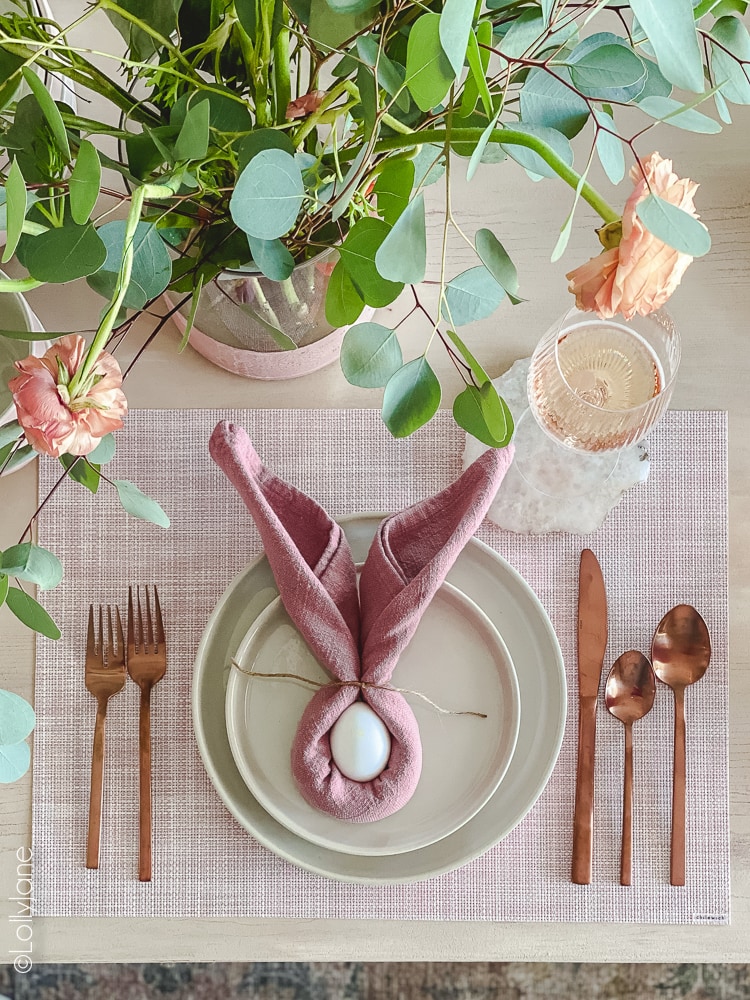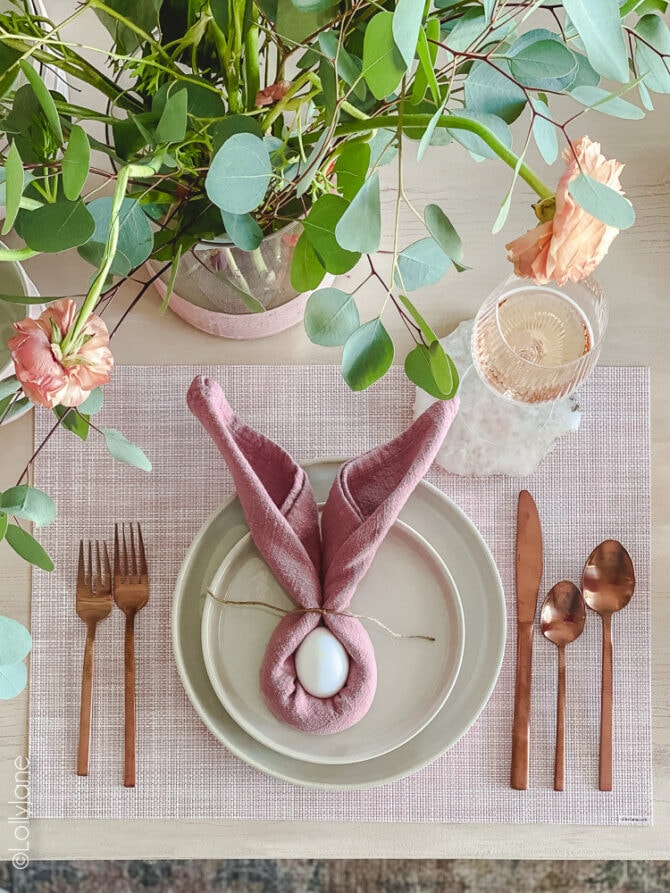 To get this look simply layer, layer, layer. Here's the steps we did to pull our semi-formal Easter table scape together:
Set your placemat or charger down where guests will be sitting.
Add your under (dinner) plate then top with flat plate. If serving soup, soup bowl goes on top of that.
For an Easter twist I turned my cloth napkins into bunnies and added a hard boiled egg in the center. Otherwise, next is your napkin. (OR, you can place your napkin to the left of the plate then add your flatware.)
I had to google the order of flatware (tell me I'm not alone, haha!) but the order is salad fork + table fork on the left of the plates THEN table knife, soup spoon + table spoon.
Lastly, add your wine glass (ours is filled with cider!) and/or water cups above the spoons then you're set.
Ta-da!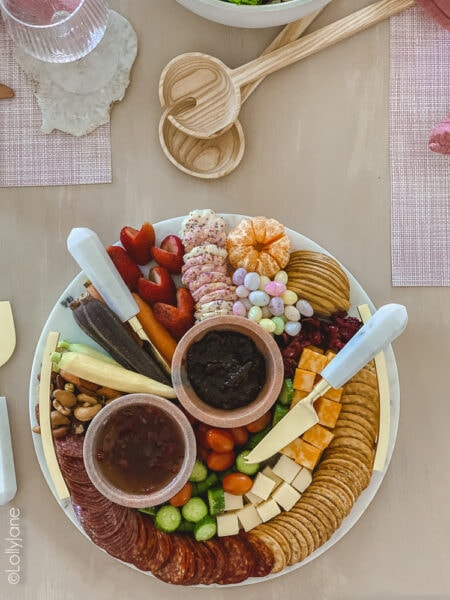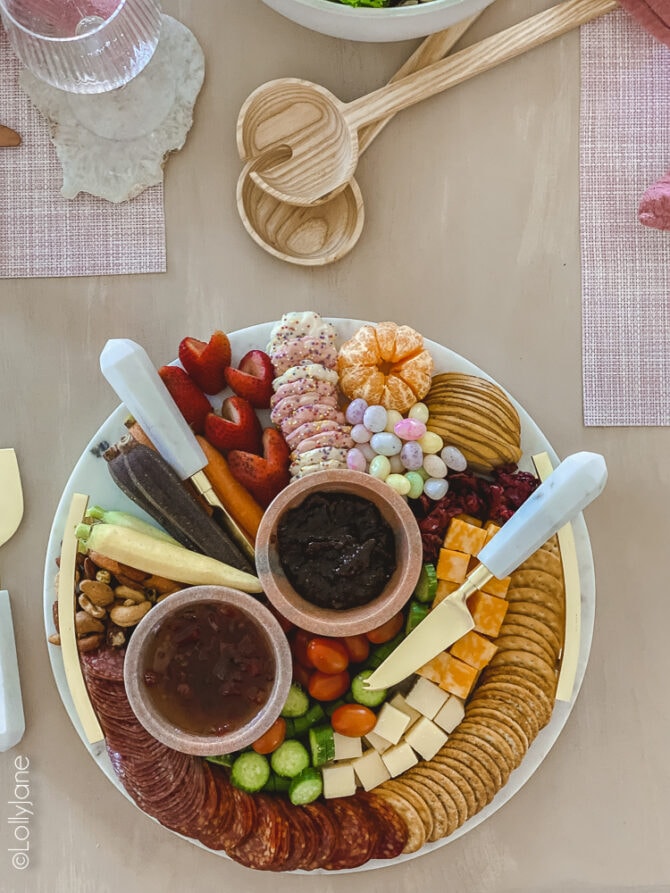 Since we have 3 littles joining us for Easter we added a fun charcuterie plate to keep them snacking vs. filling up on rolls. Keep it light with a mixture of salty + sweet and fun seasonal elements like flower shaped cookies or jelly beans! This marble tray + matching cheese knife set is so pretty and will be used for many parties to come!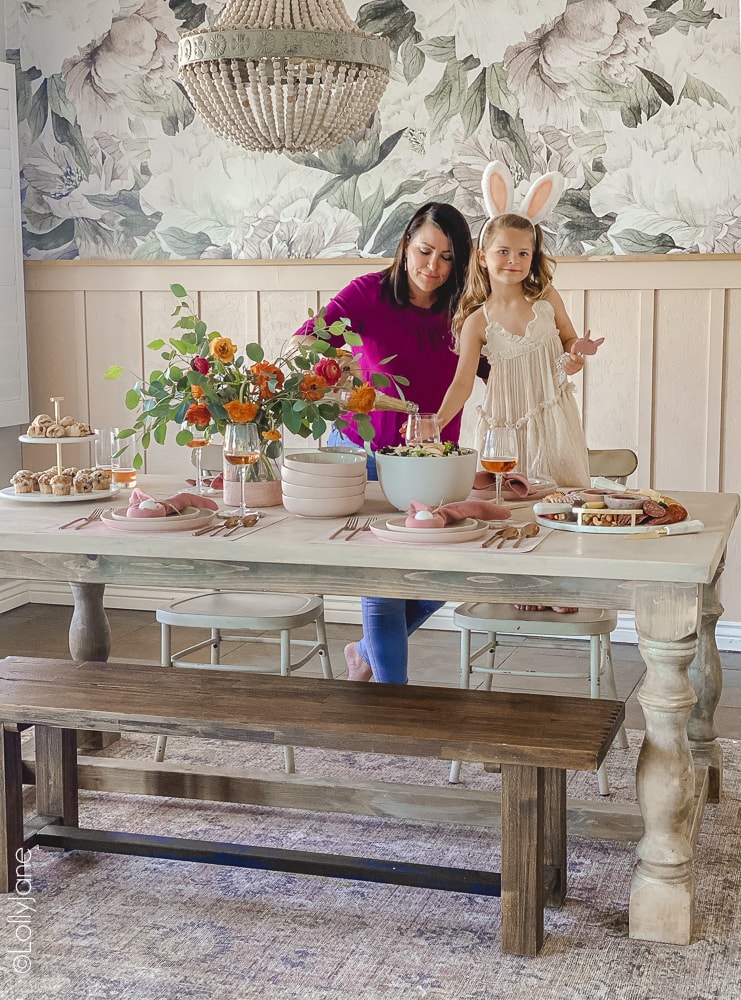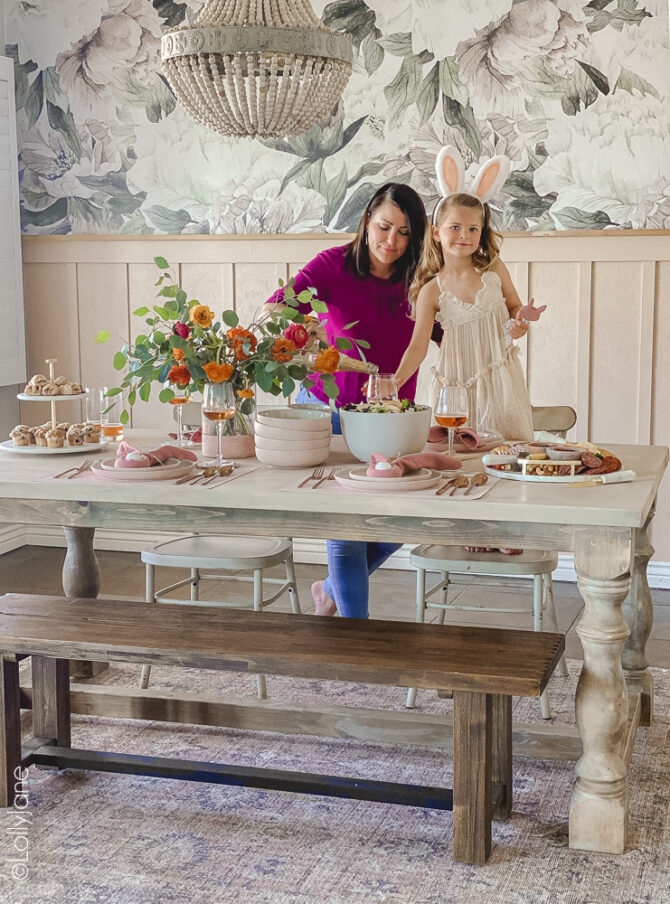 Finish your Easter table scape up with fresh florals to really add some spring vibes. These are grocery store flowers (Trader Joe flowers are our jam!) in a DIY vase from Walmart. Making a table look high end doesn't need to be high end!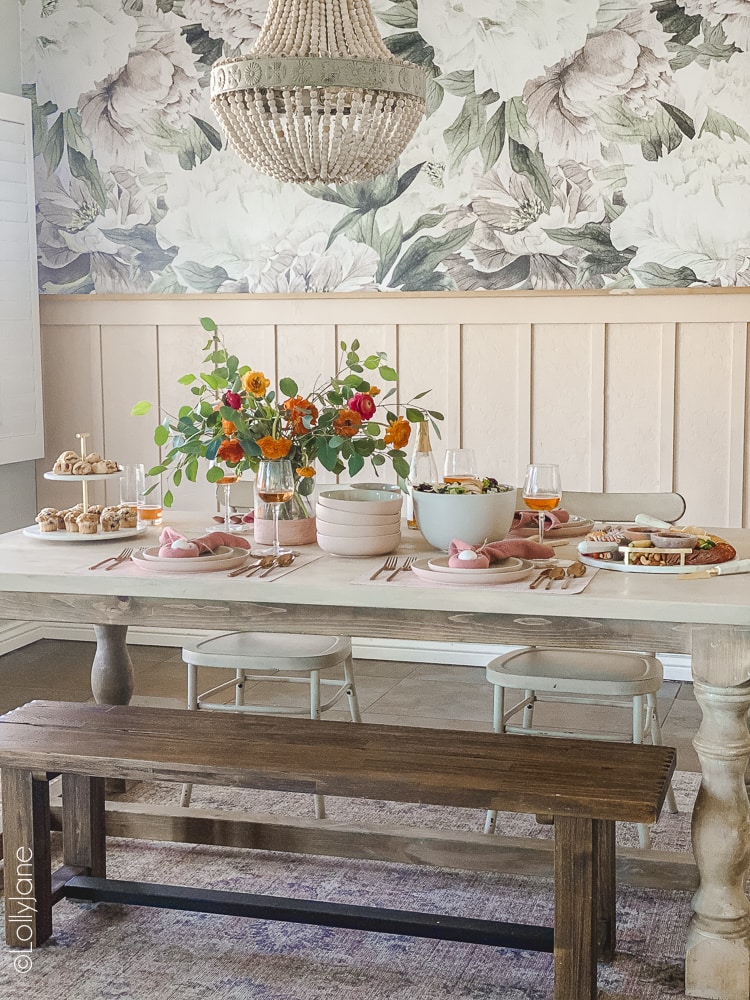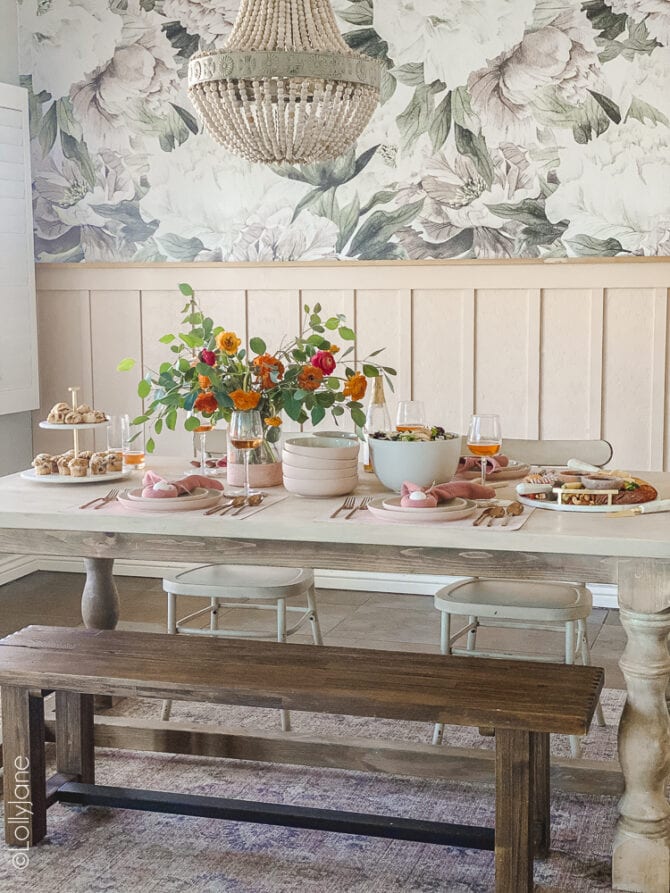 Tell us if you're celebrating Easter brunch or dinner this year!

To get this look, shop the post: