s'more ice cream sandwiches
Did you know that this month, besides celebrating Independence Day, is National Ice Cream month? Very appropriate for the hottest time of the year, for sure. In Arizona, we head north to beat the heat and get our camp on and you know the popular graham cracker/chocolate/marshmallow combo is always in tow! In honor of National Ice Cream month, we've whipped up an easy S'more Ice Cream Sandwich recipe to enjoy during these lazy summer days and pretend we're in front of a cozy campfire!
To make these tasty treats you'll need the classic s'more staples and a few other yummy add in's!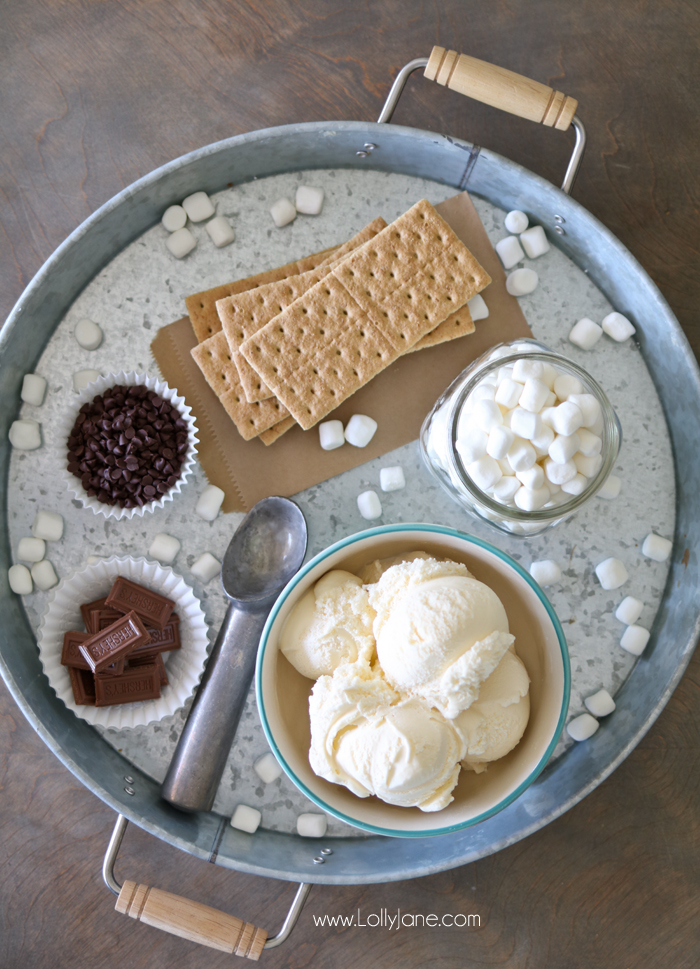 Ingredients:
1 box Graham Crackers
1 C. Marshmallows
1 Chocolate Bar or 1 C. Chocolate Chips
1 Qt. Vanilla Ice Cream
Marshmallow Fluff optional, for extra mallow taste
Directions:
Set vanilla ice cream out until soft.
Break graham crackers into chunks.
Add a handful of mini chips and mallows + graham cracker chunks together.
Fold ingredients into vanilla ice cream and set inside freezer to harden.
Break graham crackers into halves.
Scoop 1/4 C. ice cream onto graham cracker half and sandwich other cracker half on top.
Serve immediately or wrap sandwiches in tinfoil and freeze for an hour or until hard.
Optional: Roll in extra mini marshmallows or sprinkles for added flavor.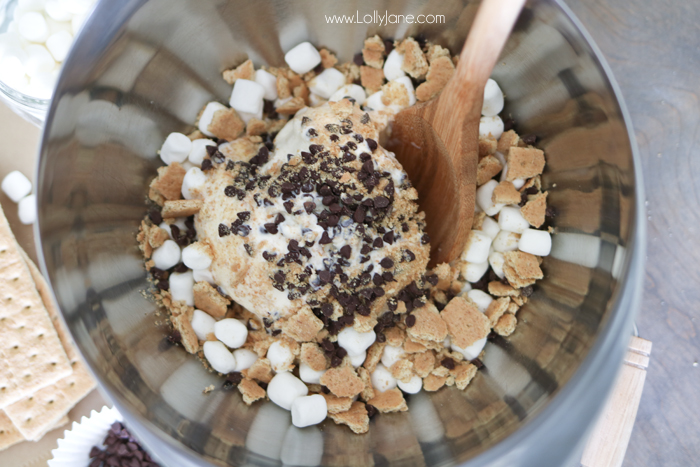 Check out that yummy goodness!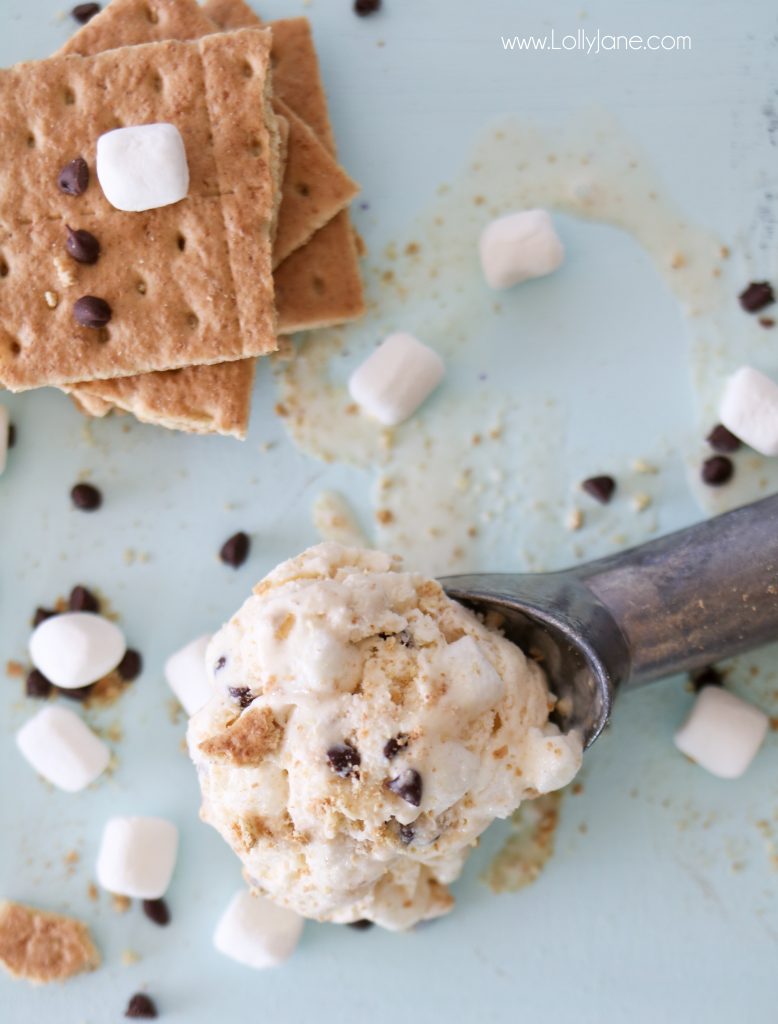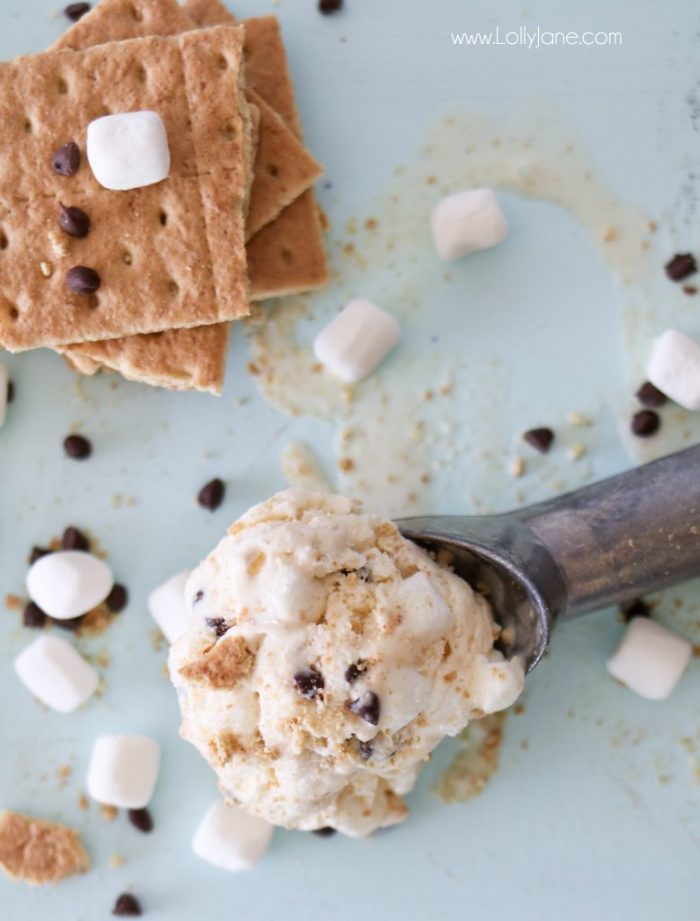 One thing about this frozen treat is it doesn't sit for very long in our triple temperature here in Phoenix and started melting pretty darn quick! Our kids loved adding a bit of sprinkles along the sides of their S'mores Ice Cream but boy, was it messy! Luckily it's summer break which means lots of playtime so we are embracing the mess 😉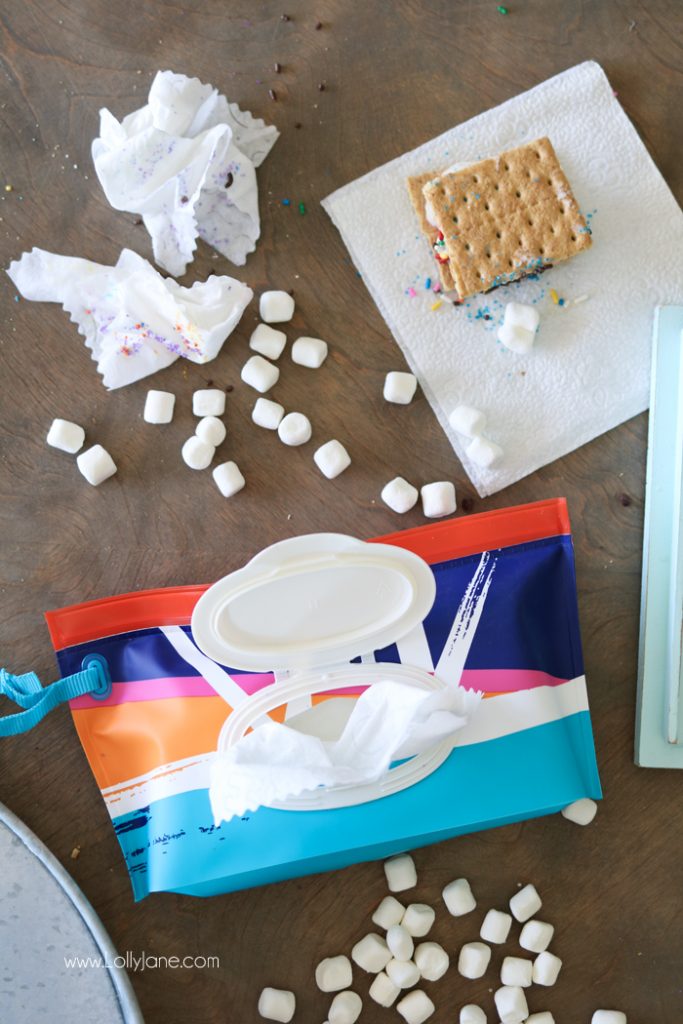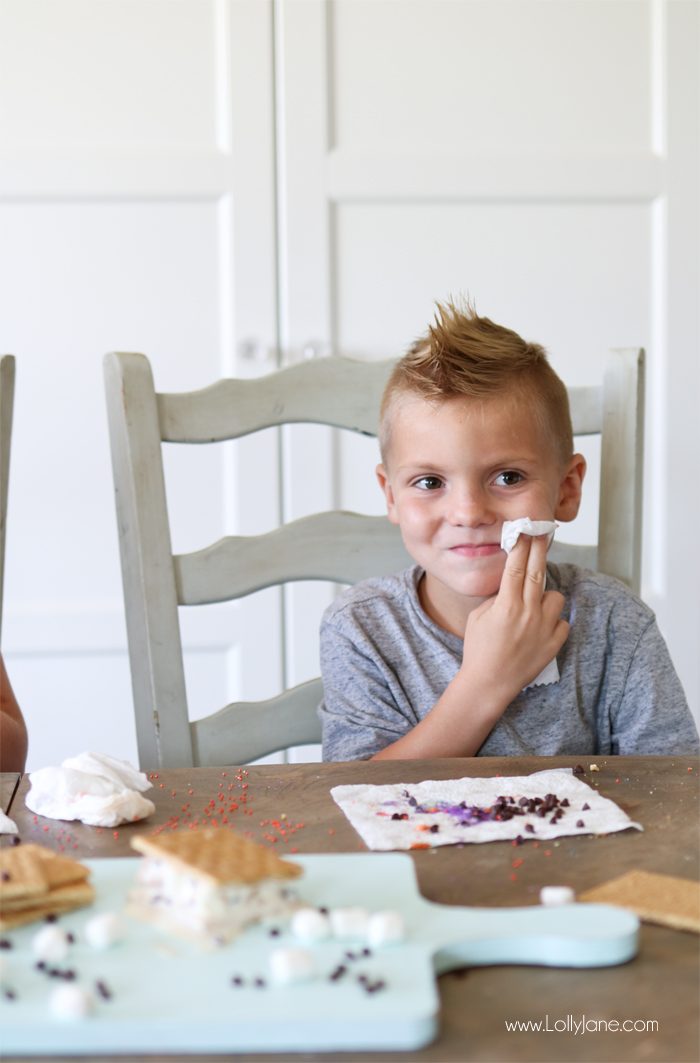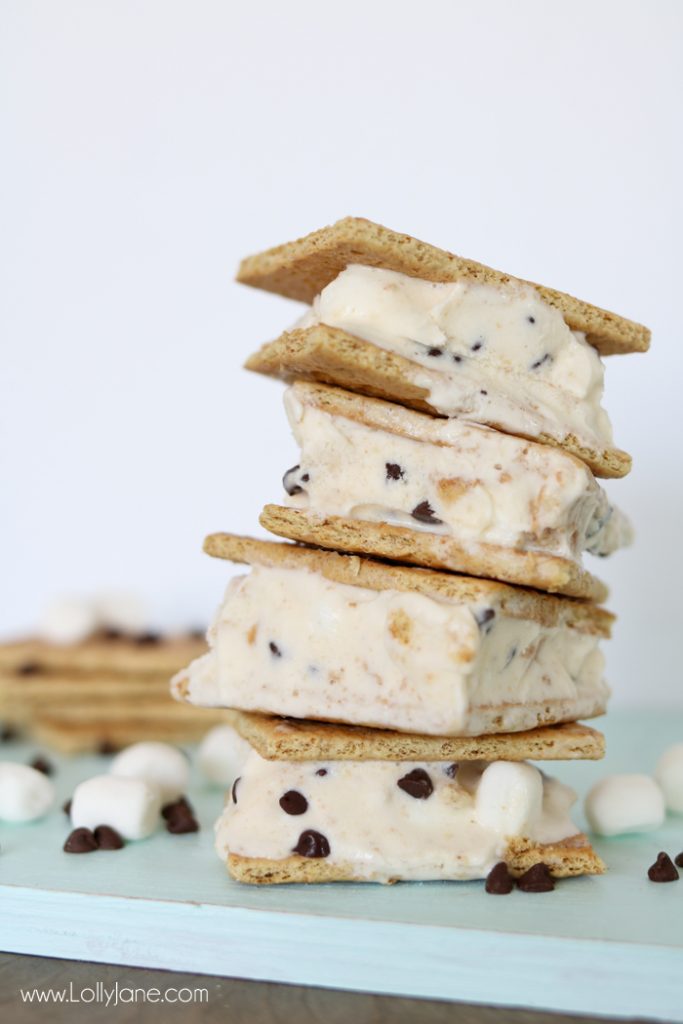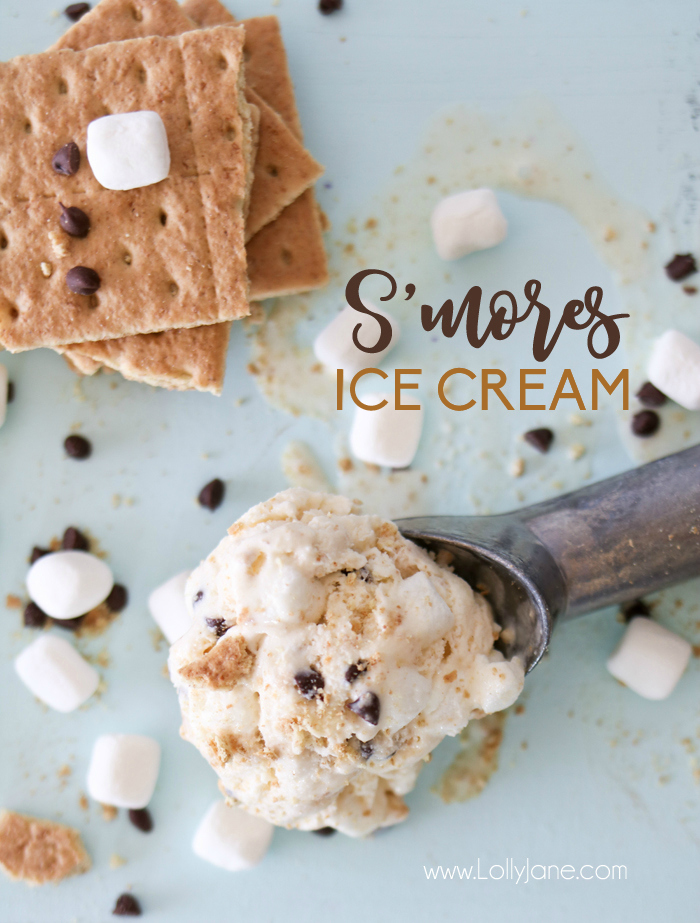 See our other posts with fun recipes like our Mixed Berry Monkey Bread!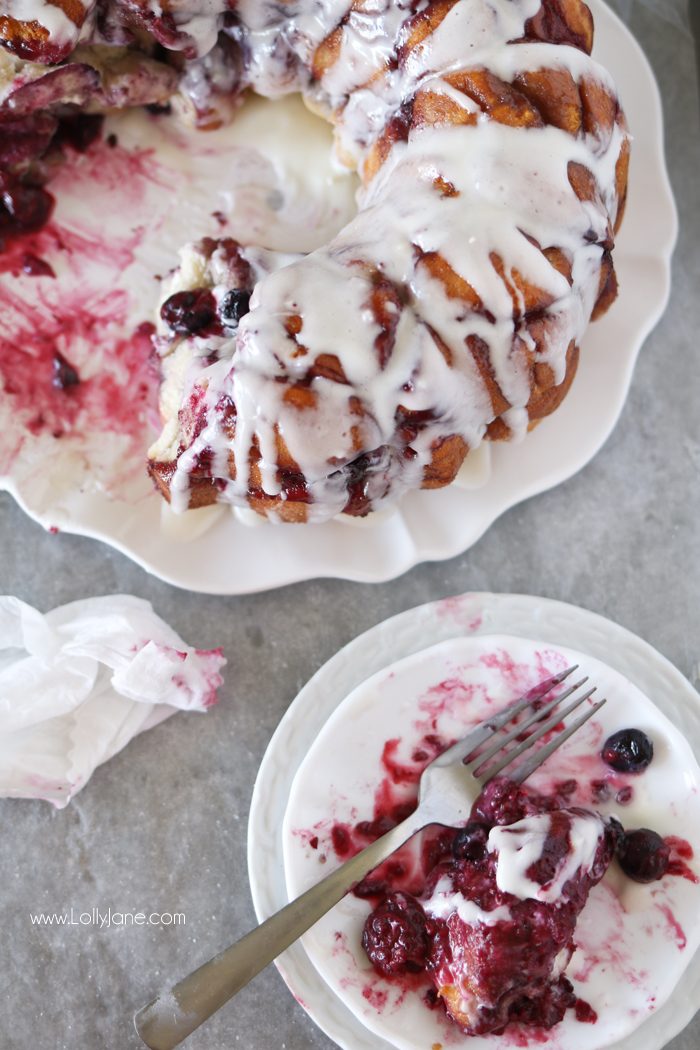 Click on this Key Lime Pie Ice Cream for another cool summer dessert,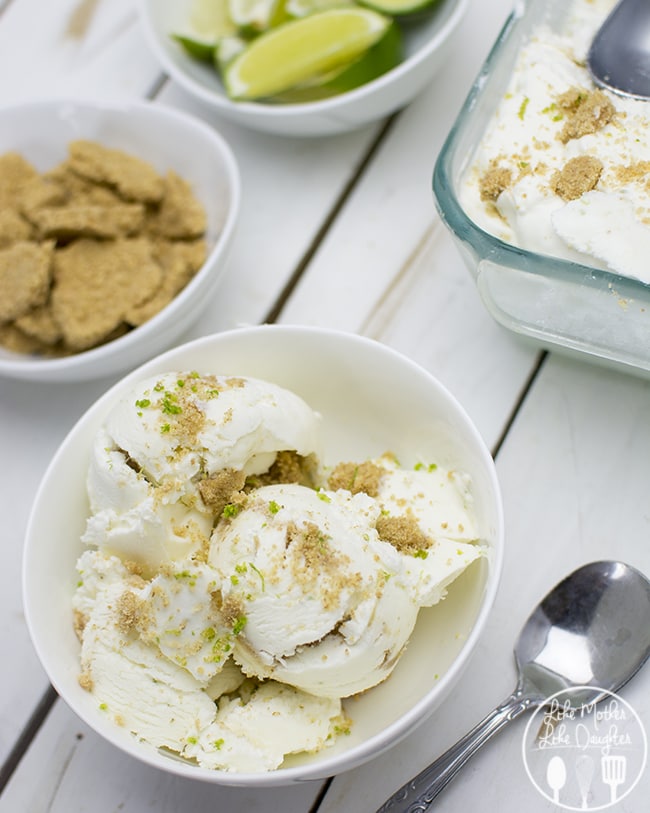 our Grilled Pineapple à la Mode for a cool summer dessert! Yum!