See the Benefits of Having Velux Skylights in Your Home!
This is a sponsored post written by me on behalf of VELUX Skylights. All opinions are 100% mine.
We recently shared my remodeled hall bathroom and as much as I absolutely love it, the one thing I can't create in here is natural light. I made a run to the hardware store for daylight bulbs and that help brighten the room but it's still artificial light and lacking the ambiance that natural sunshine puts off. Here's a peek of the space as-is…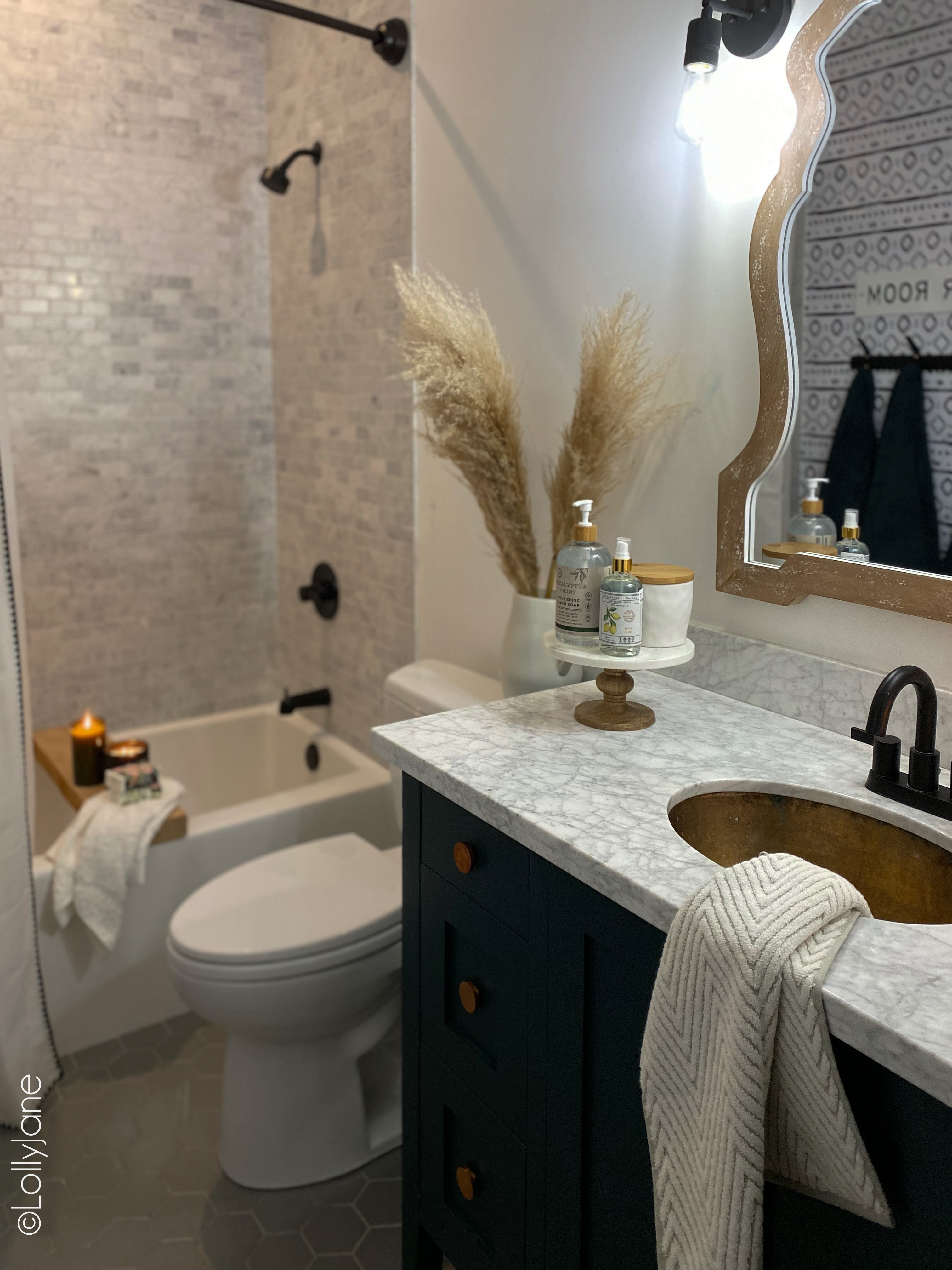 …and edited to brighten it up when I share it: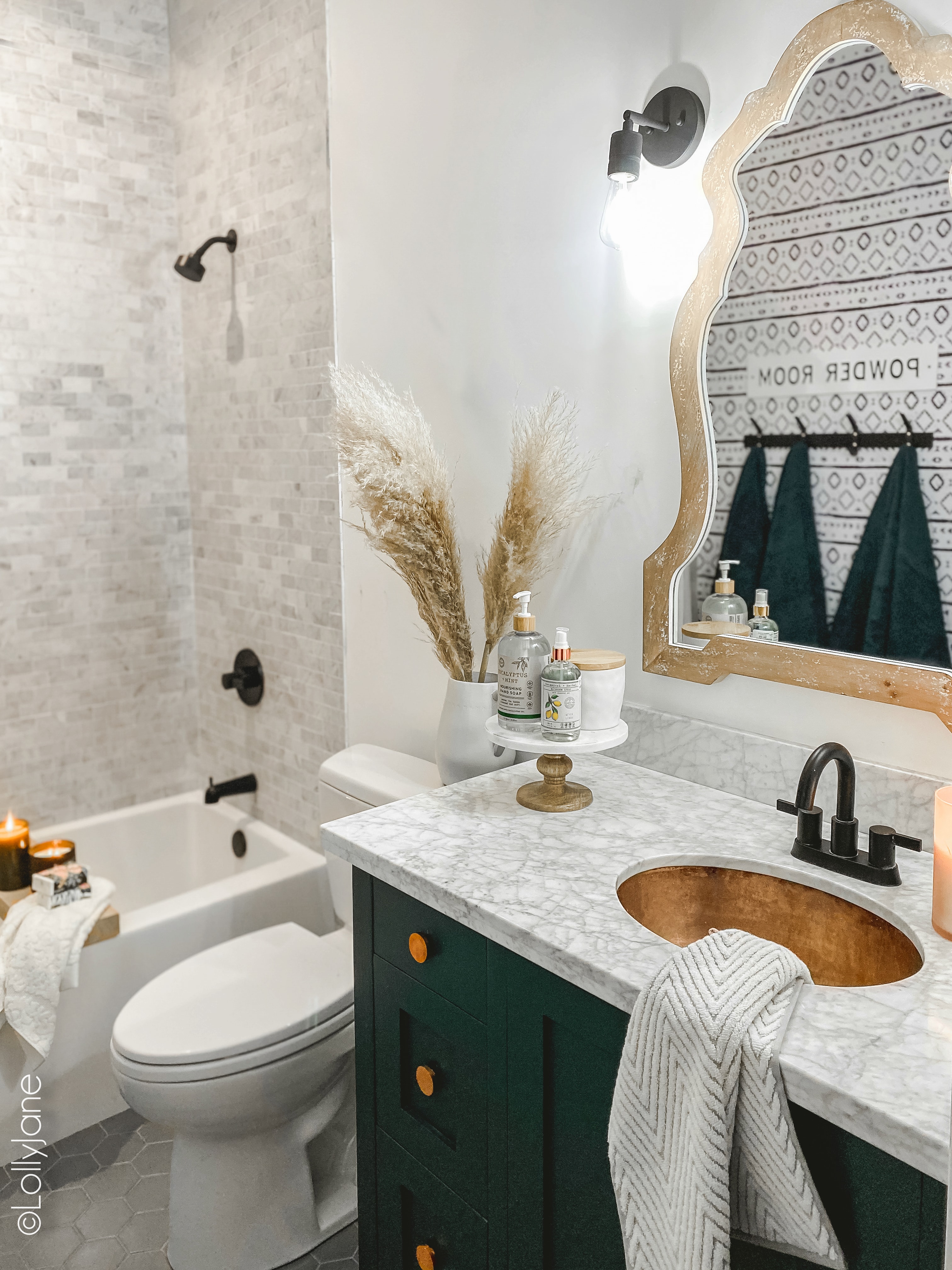 I would loooove to see the green vanity naturally pop but instead the pretty hue is hidden, boo. I have been thinking of adding a skylight and am inspired by our friend Shovanda from SG Style that transformed her own bathroom with one. Look at that light, wow!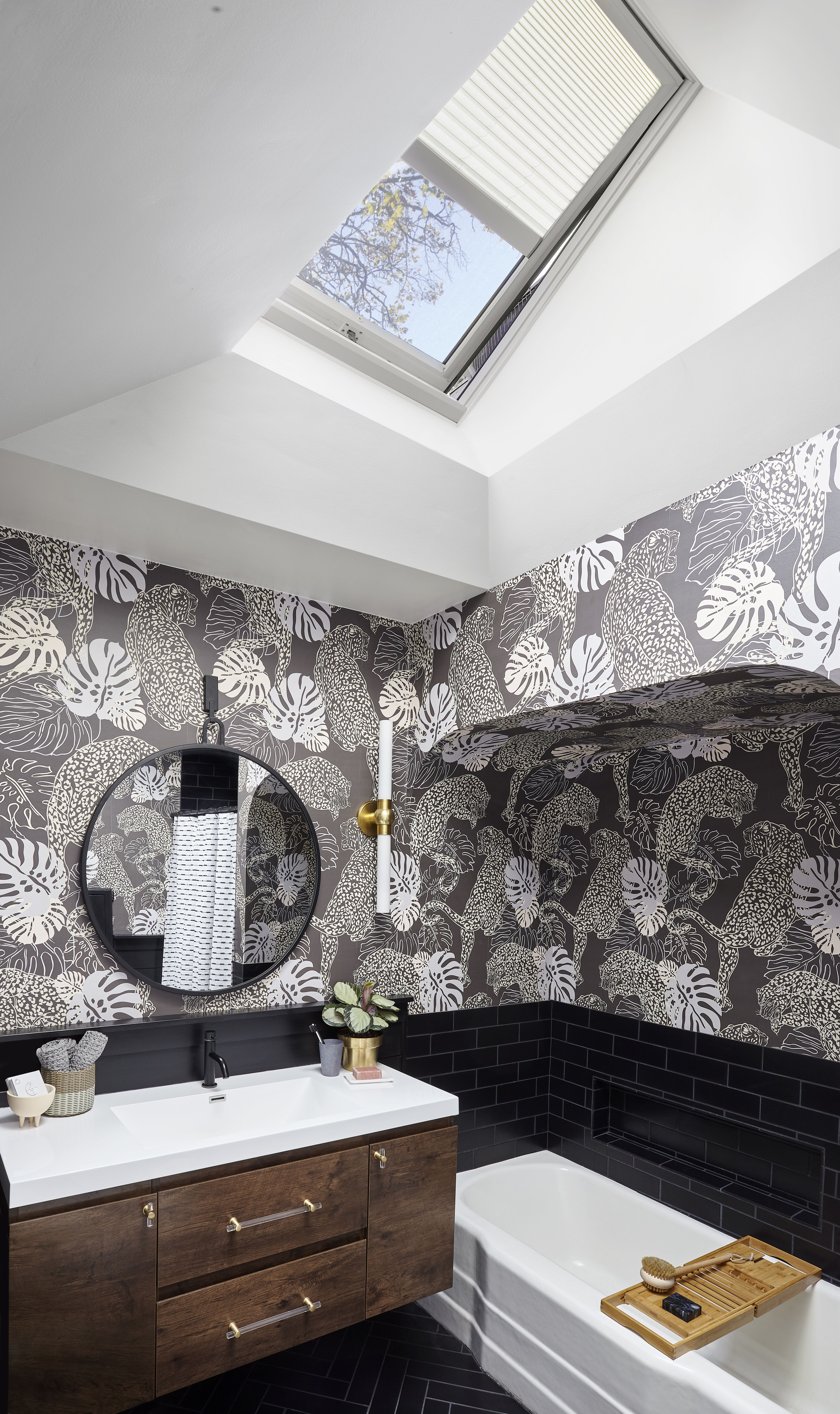 When you think of skylights, you may think of the outdated bubble window on top of the ceiling with a frame around it, (that's what my grandparents 40-year old home had and was such an eye sore, despite the light streaming through it.) Well folks, not anymore! Skylights have come a long way and VELUX No Leak Solar Powered "Fresh Air" Skylights are aesthetically pleasing to the eye and offer the option to not only let in natural light BUT also make the space seem larger and more spacious. Just look at Sara Parsons dreamy bathroom that would have otherwise been all shiplap but now is a focal point!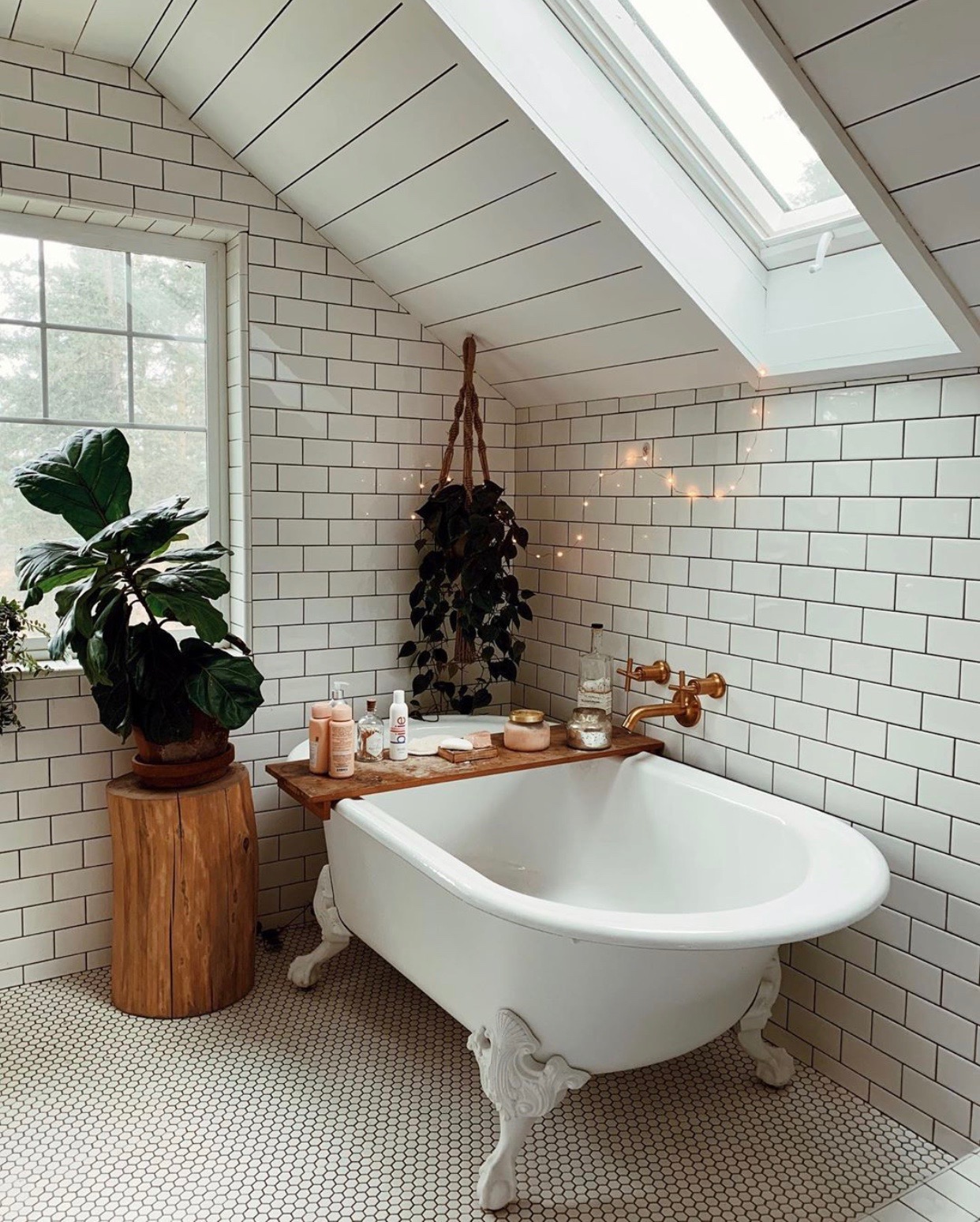 VELUX Skylights are solar powered and let the light in but also have solar powered blinds. Say what! Besides coming in 75 colors and patterns to match your own design aesthetic, these skylights OPEN UP (yes you read that right, hello energy efficient window in your ceiling!) that allows the fresh air into your home and levels out some of the toxic VOCs that are in every household.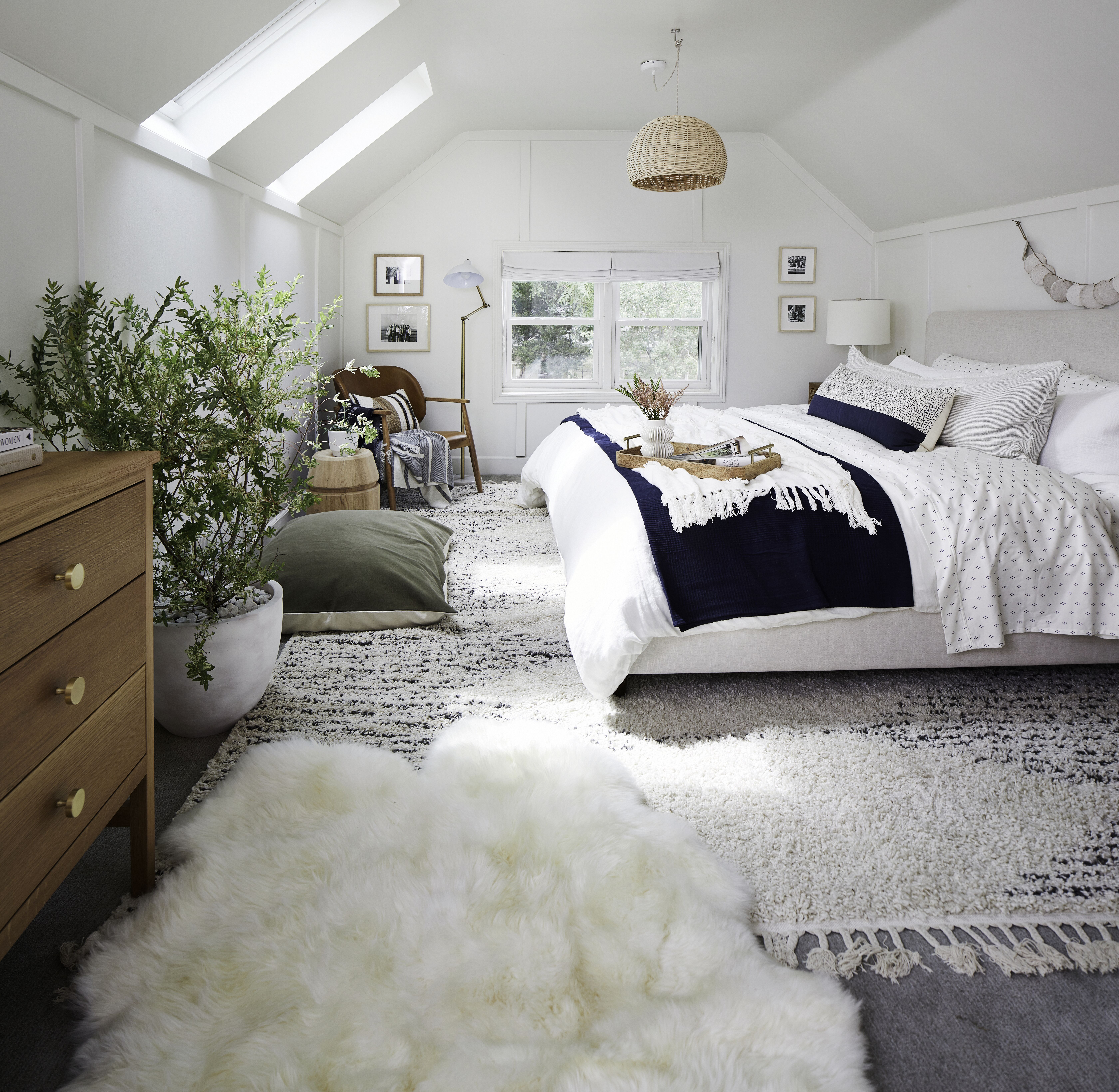 Look at those skylights in this bedroom designed by Emily Henderson… stunning! They have solar powered blinds that allow homeowners to control the amount of light coming in… baby napping? Close the room darkening blings to block the sun and when you're ready for baby (or yourself/partner taking a Sunday nap!) to wake up, simply open the blinds. They also come in a light-filtering option to moderate the light.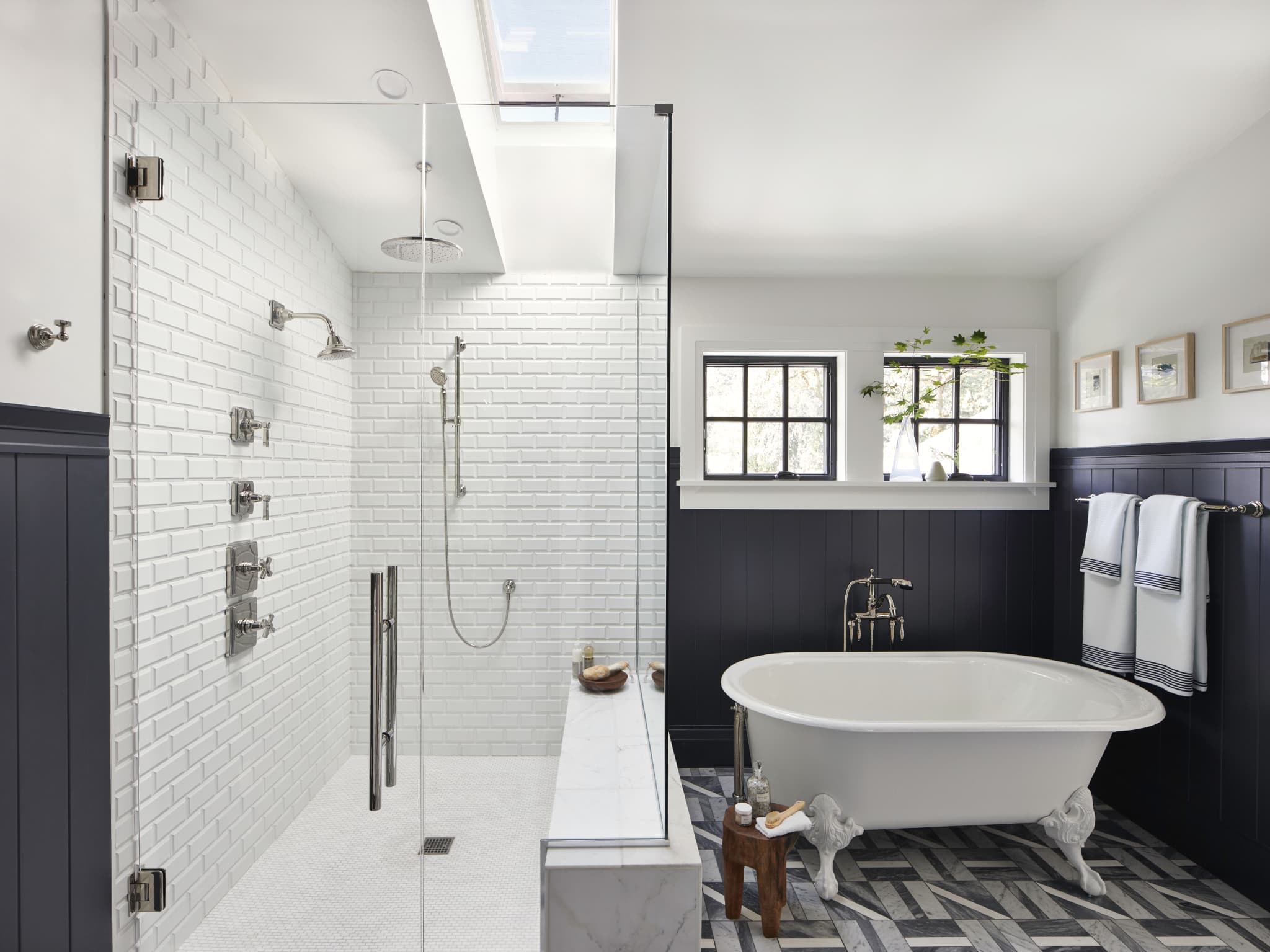 Anyone else boss around Alexa or Google Home all day like we do? VELUX ACTIVE with NETATMO is compatible with both and simply use the VELUX ACTIVE smartphone app to control your skylights. They've made it SO easy, right? Simply tell Alexa you want more privacy when using a restroom (like Emily's above) or if you're like my teenager and take hour long steamy baths, tell Google Home to open up the skylights to create air flow. Cooking? Have Alexa open your Velux skylight and release icky cooking smells that linger, like fish or cauliflower. Or just use your remote control. One thing is for sure, however or wherever you use your Velux Skylights, you'll be the talk of the town!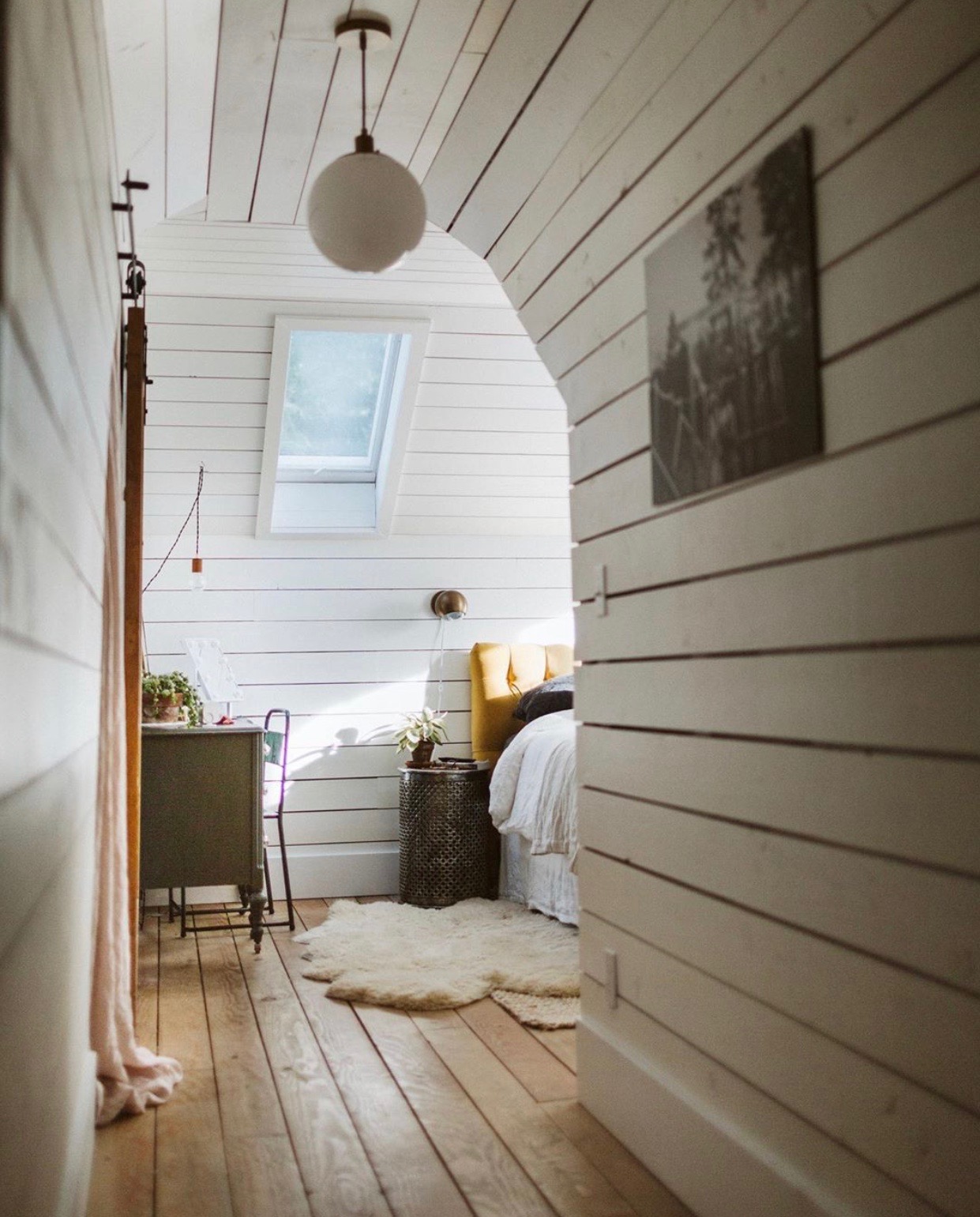 I'm sure you're already imagining which room in your own home would benefit from more natural light, right? Where would YOU install VELUX Skylights? Find an installer near you! Want a chance to try them for free? Enter the Daylight Renovation Sweepstakes here for a chance to win two VELUX No Leak Solar Powered "Fresh Air" Skylights with solar blinds and installation. (Enter through 11:59 pm on Tuesday, February 4, 2020) Good luck! 🙂