best pet hair clean-up tool
Today's post is in partnership with Swiffer. As always, opinions are our very own.
Pet hair everrrrywhere driving you mad? Read on for our must-have tool for the easiest and fastest way to clean up the fur (and everyday pet messes) in your life!
If you didn't already know, my husband is a police officer. His last promotion to Sergeant over the K9 unit included a 4-legged partner, his Belgian Malinois named Hannah. Since Hannah stays by Sgt. Mullins side 24/7, she immediately became part of our family… and along with Hannah came fur and LOTS of it! #ShedHappens Haha 😉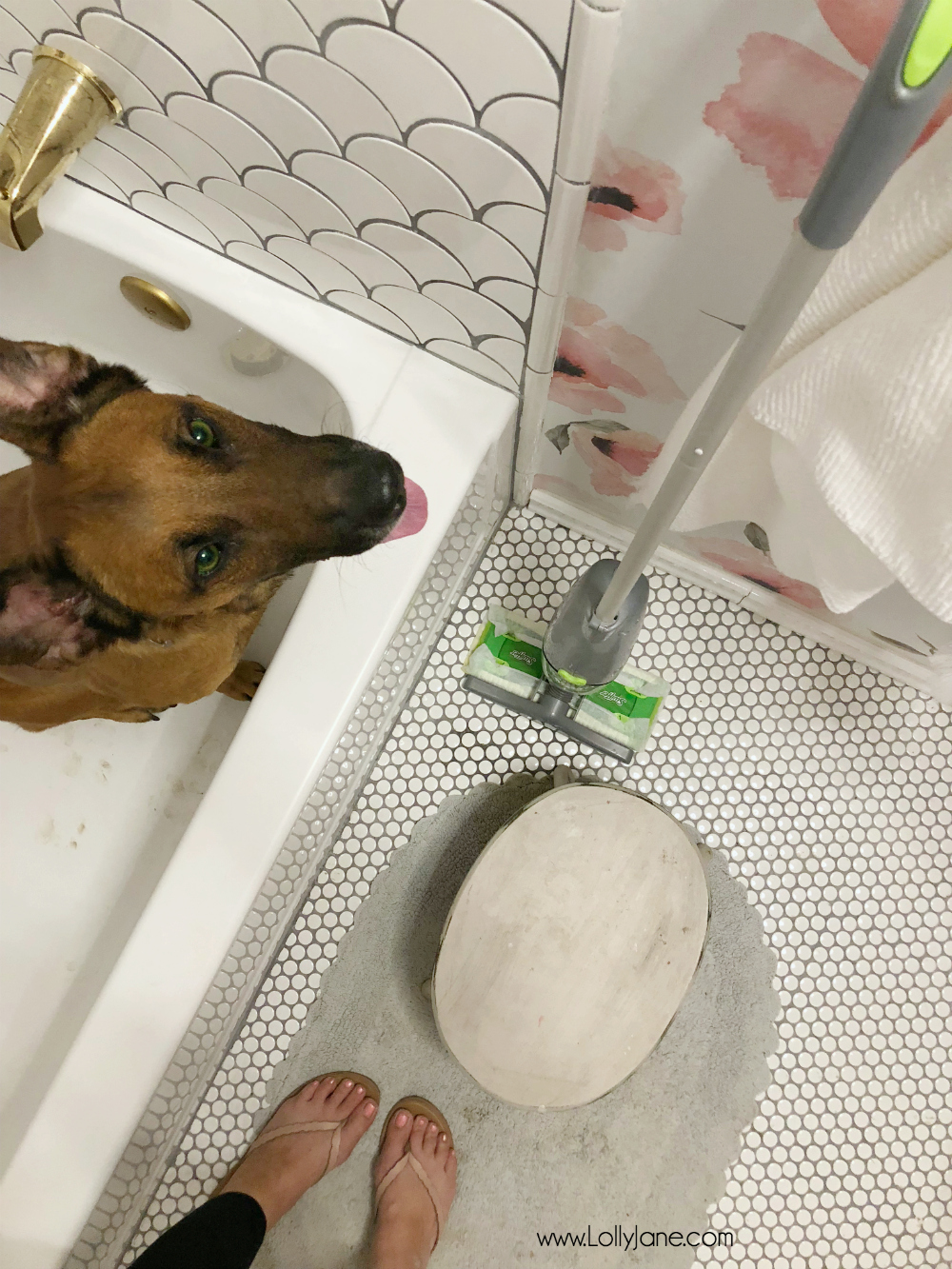 Best pet hair clean up tool: The Swiffer Sweeper!
We've shared 7 Dog Shedding Home Remedies in the past but today's tip comes down to 1 tool: the Swiffer Sweeper!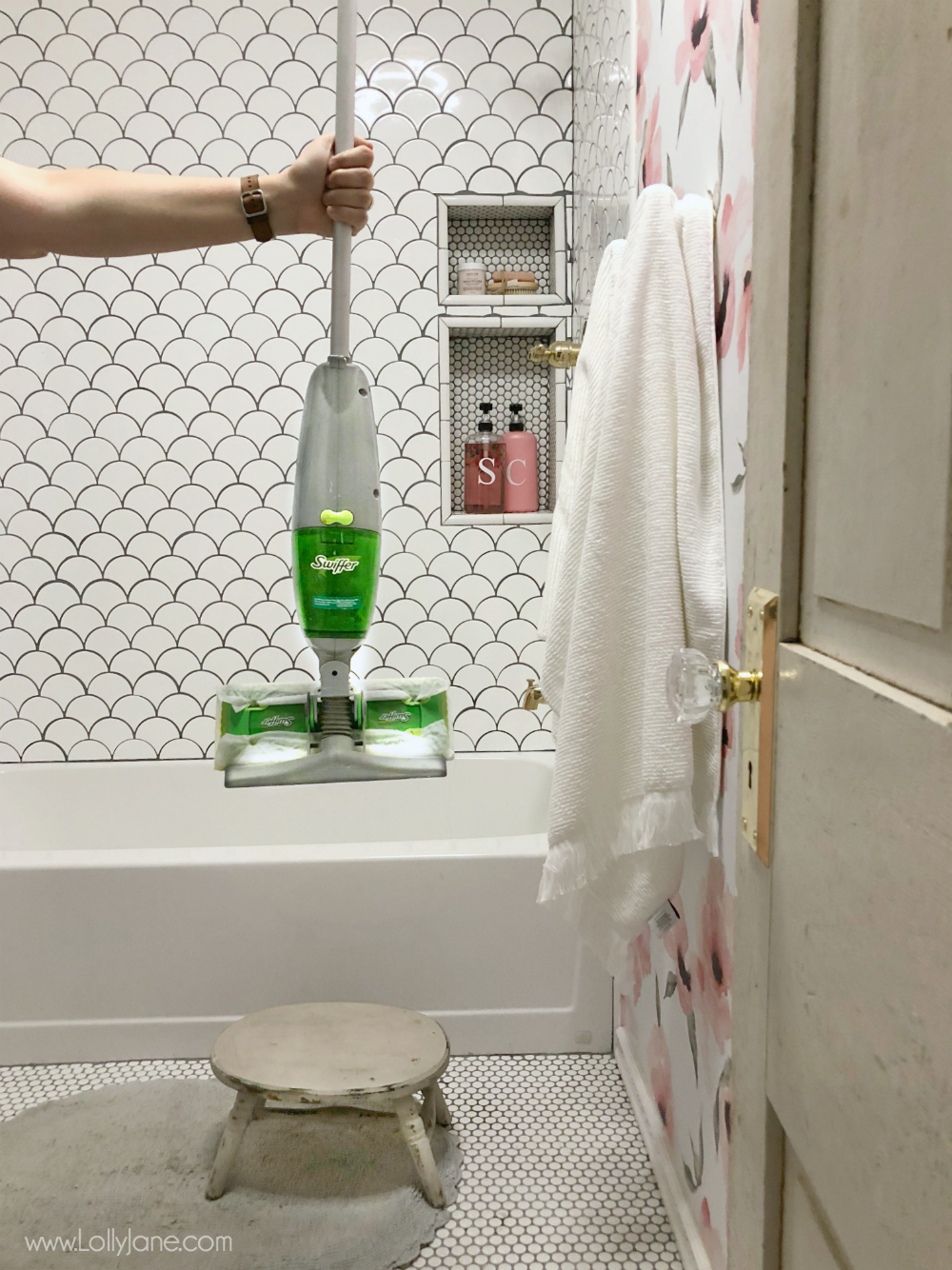 This bad boy helps me fight her fur, erasing the hairy obstacle that nearly stood stand in the way of her pet adoption, (or in our case, accepting the K9 position because Hannah is definitely not hypo-allergenic with her ever shedding short haired coat!) Bath time is by far our hairiest "adventure" with her as she constantly shakes to dry off… it's amazing she's not bald by the time her bath is over, LOL! But, the corners of every crevice in my bathroom has Hannah hair on it so, Swiffer to the rescue!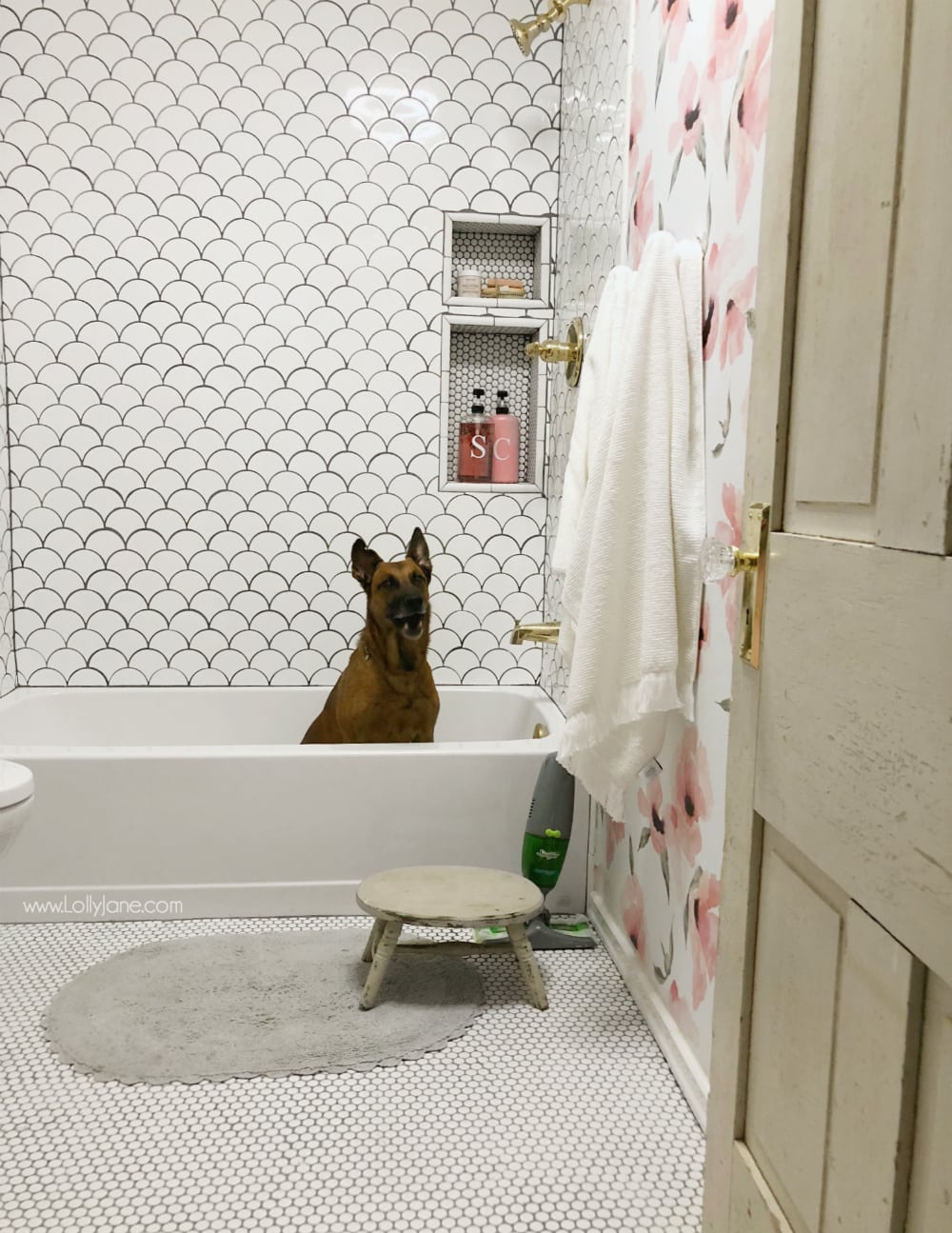 If you are afraid to bring home your own 4-legged friend due to fretting about pet hair on your clothes, on your furniture or yes, in your food then never fear, Swiffer is here! The dry cloth of the Swiffer Sweeper has deep ridges and grooves that conform to the surface of your floor to TRAP + LOCK dirt, dust and hair, your own and your pets!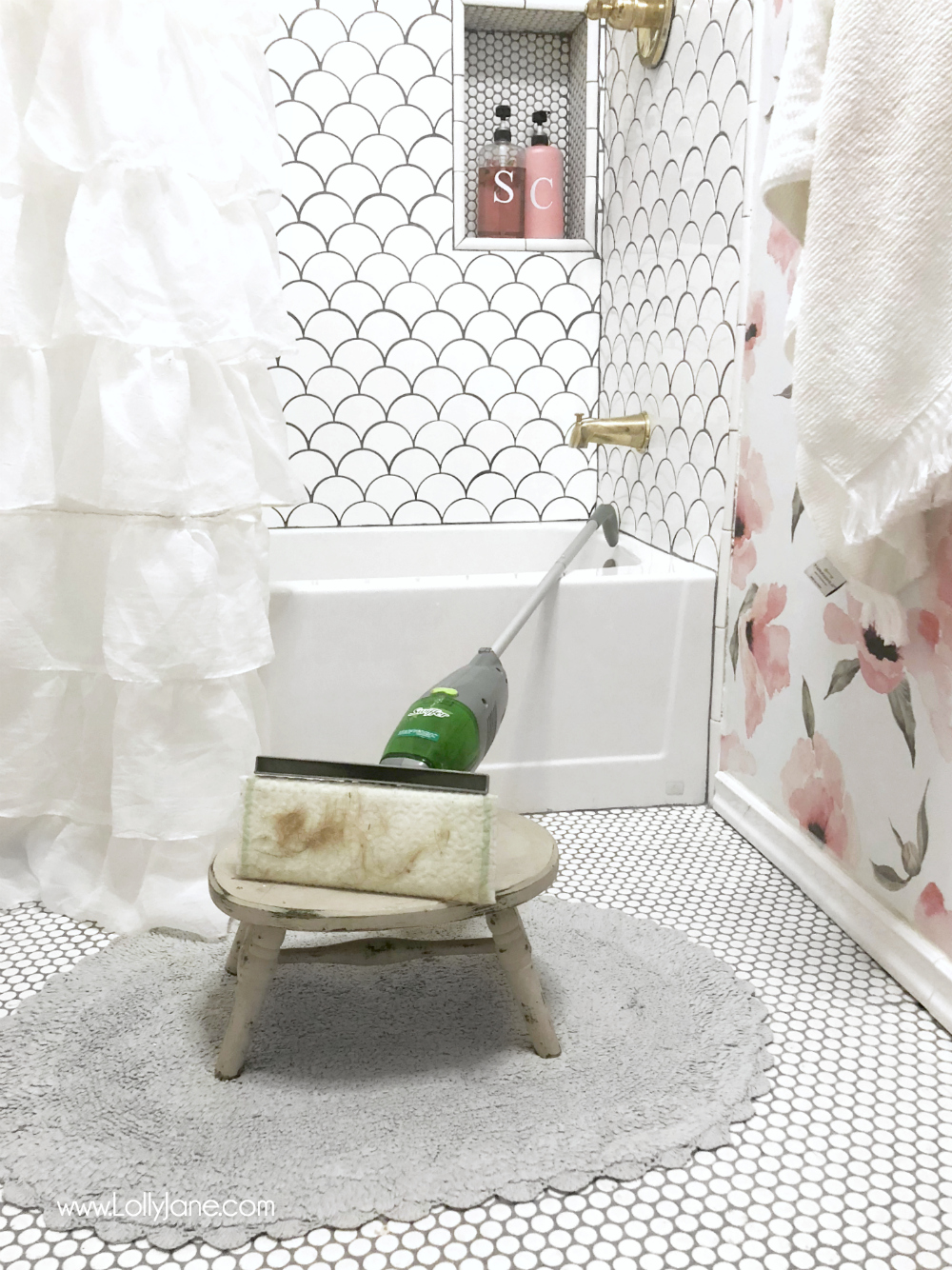 The Swiffer Dusters do a bang up job for lickity split cleaning… just give the sides of the walls, under the table, or around their kennel or bed a quick dust to quickly lift up those areas where hair tends to build up. Swiffer® Dusters™ use thousands of fluffy fibers with Dust Lock Adhesive™ that traps and locks 2X more dust than a feather duster on virtually any surface for a great clean.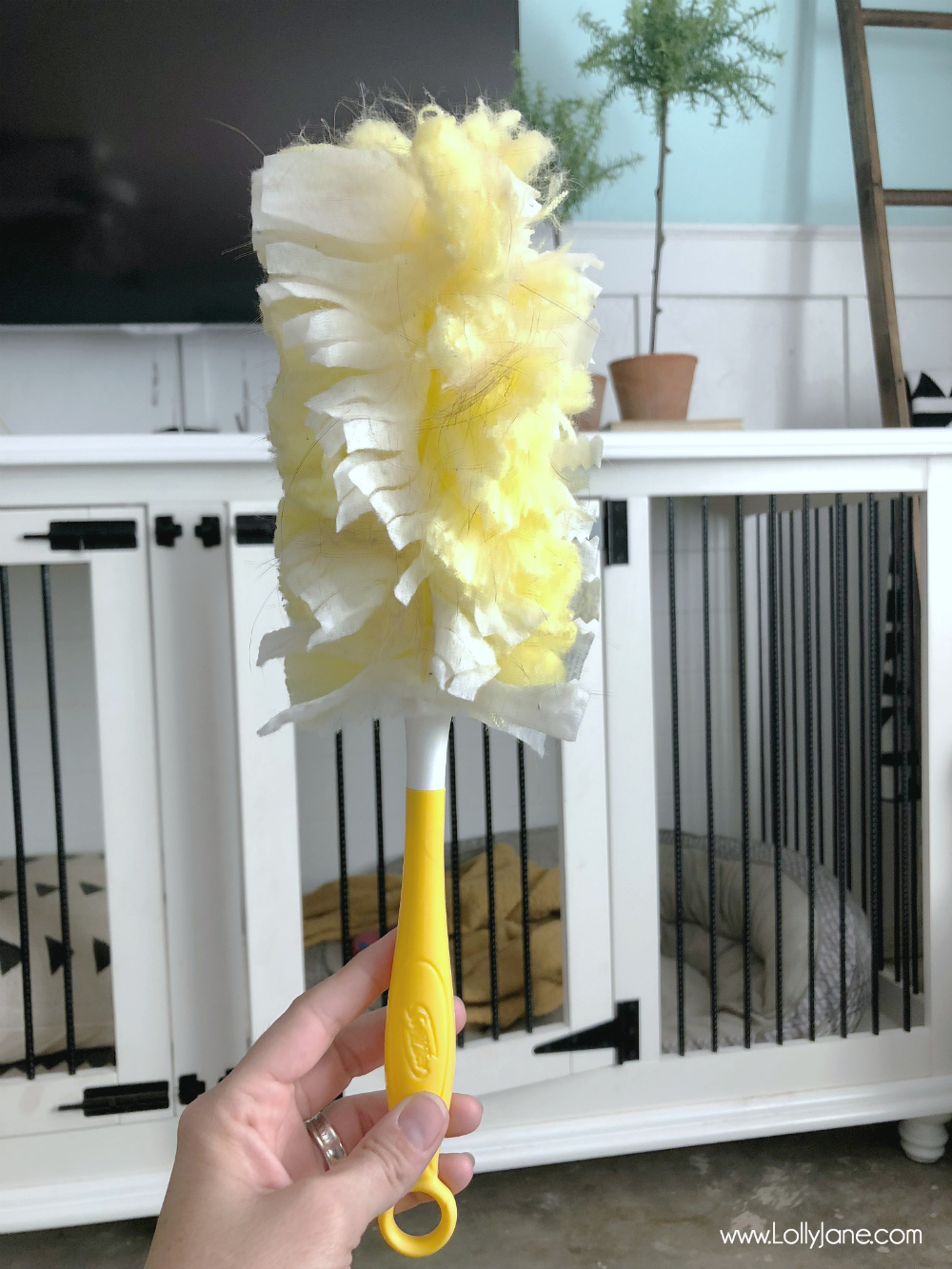 When you're done, just toss the dusting pad and refill so it's immediately ready for the next use… this equals more play time with your pet, yay! A big thanks to Swiffer for saving my sanity, LOL!
Here's a handful of other related pet posts you'll want to check out: