We're on day 4 of our BlendTec Twister Jar series. We've shared a fantastic chocolate peanut butter smoothie recipe for breakfast, almond date balls for a midday pick me up, garlic parmesan chicken with the best blended marinade and now we're sharing our favorite part of the day: dessert! We spotted this blog's yummy Razzle Dazzle Raspberry sorbet on Insta and had to replicate it, there is no dairy or sugar involved and if you've been following this weeks' series, you'll know we've gone sugar, legume, dairy and wheat free as a new lifestyle. It can be boring and repetitive but recipes like this easy berry sorbet help keep us sane (;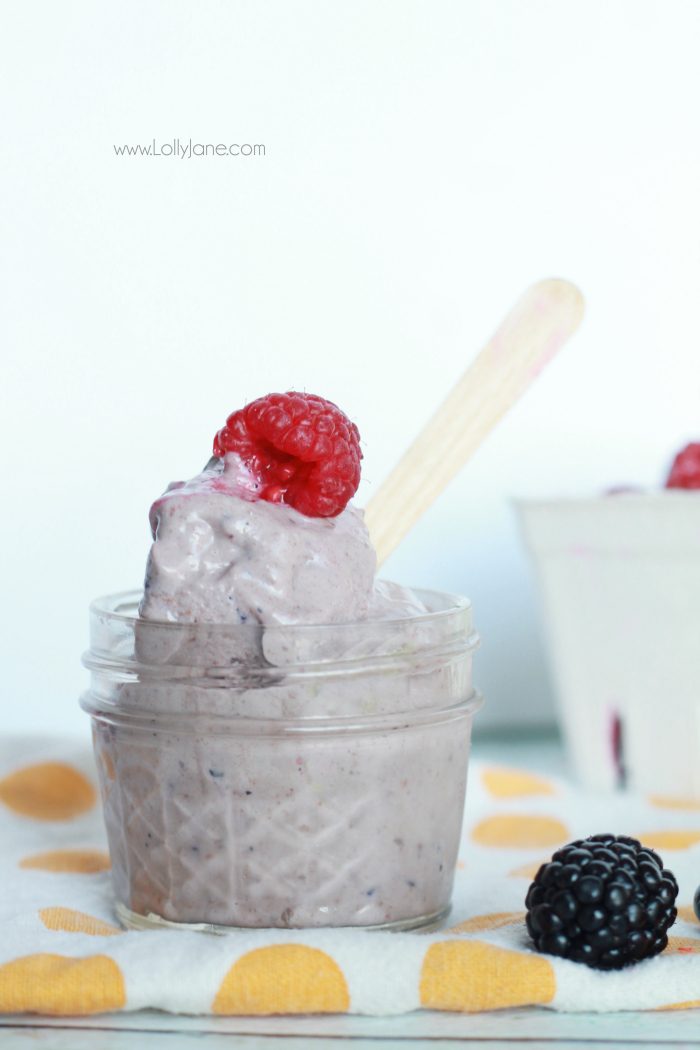 Ingredients:
1 c soaked cashews
1 c coconut milk
1 c raspberries, blackberries, blueberries, strawberry mixed
3 medjool dates
Directions:
In Twister jar, blend full cycle of "ice cream" symbol on BlendTec, about 60 seconds.
Freeze for 3-5 hours.
Scoop and enjoy.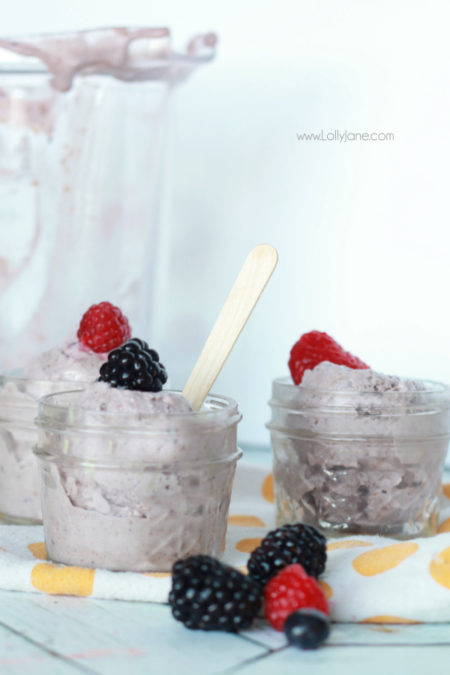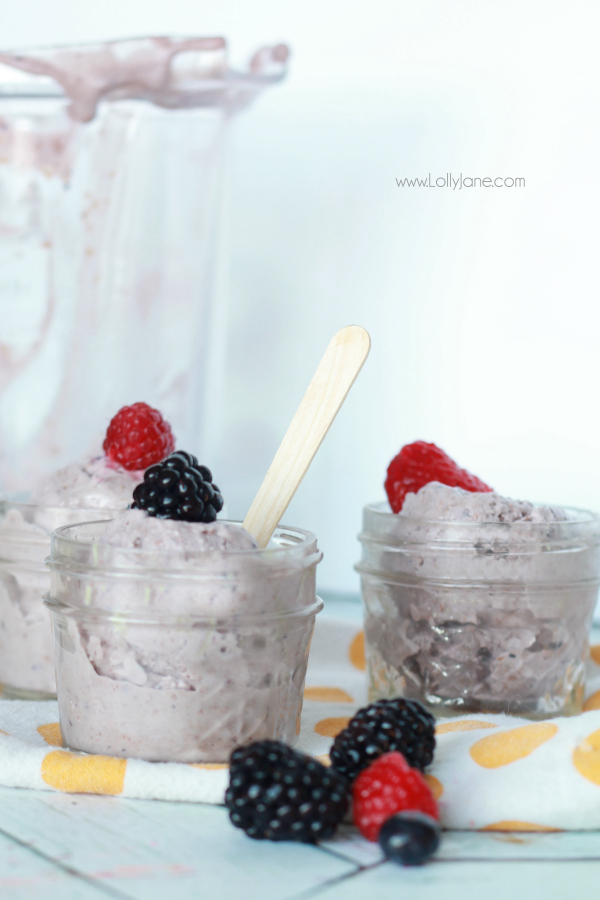 Super easy, folks! My kids tried and it loved it! Of course they knew it wasn't the typical ice cream they're used to BUT they scarfed it down so that's a mom win in my book!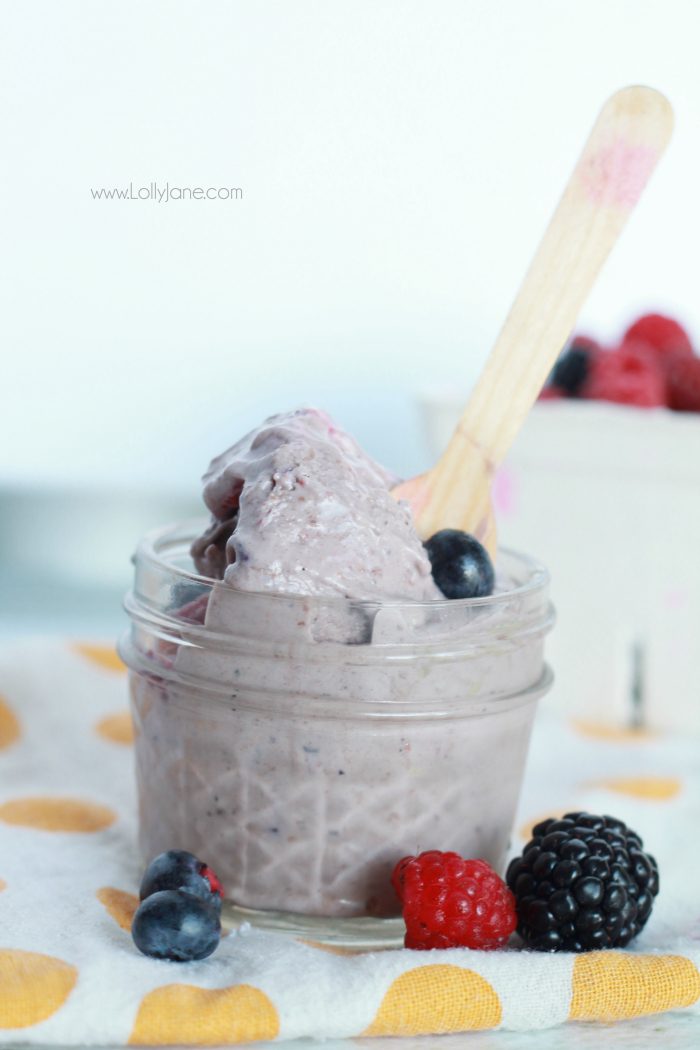 Check back tomorrow for a chance to WIN your OWN BLENDTEC 725!! WAHOO!!
Visit all of our easy recipes like this tasty key lime pie ice cream (unless you're sugar free, avert your eyes 😉