antler stamped bookcase makeover
We love painting. And we love a good challenge. We recently hired my collage bestie to take over our emails for us since we're grateful to have grown into needing a bestie to take over emails, lol! She handles all of our tedious back-and-forth emailing so we have more time to play with our kids…and paint here and there (; She was corresponding with Rubberstamp's about us reviewing their stamps for them. I immediately thought address labels and considered passing up on the idea. Then I thought, you know what, self? You have a raggedy bookcase that's been on your to-paint list for at least 5 years now, why not try a stamp out on the backside of it?? Our herringbone bookcase has been so well received, surely an easier method than stenciling will benefit everyone. So that's what we did.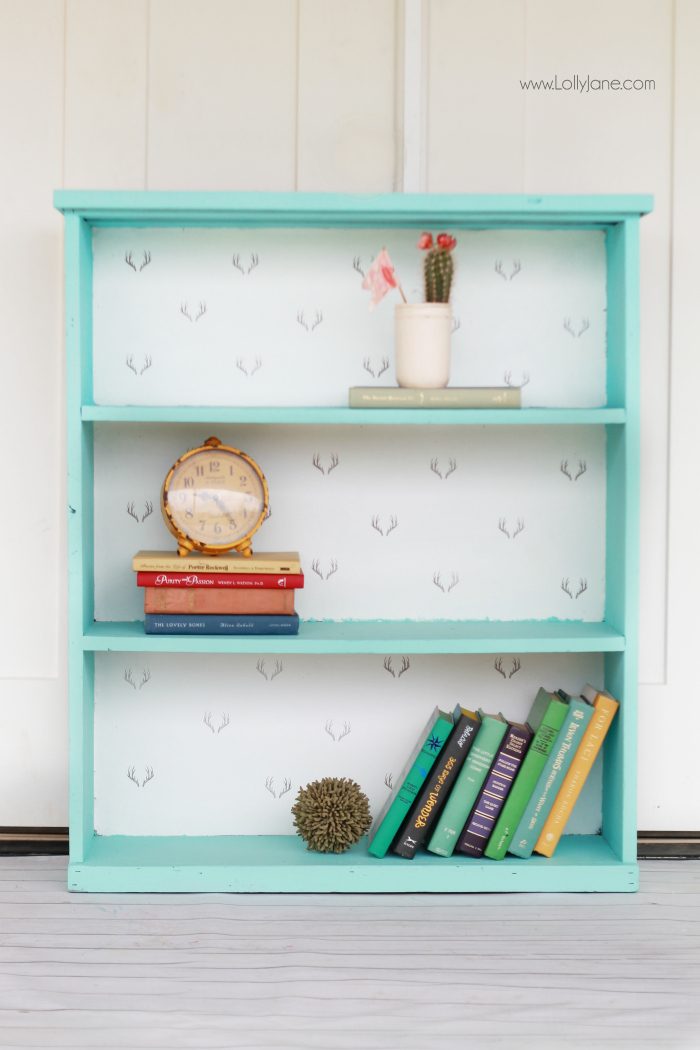 Can I just emphasize again how S I M P L E this was? Stamping, you guys, stamping. No cutting out our own stencil, filling it in with paint, extra brush washing…just pushing our custom design onto the backside of a freshly painted bookcase. THAT's our kind of DIY, friends! Look at that shabby before pic…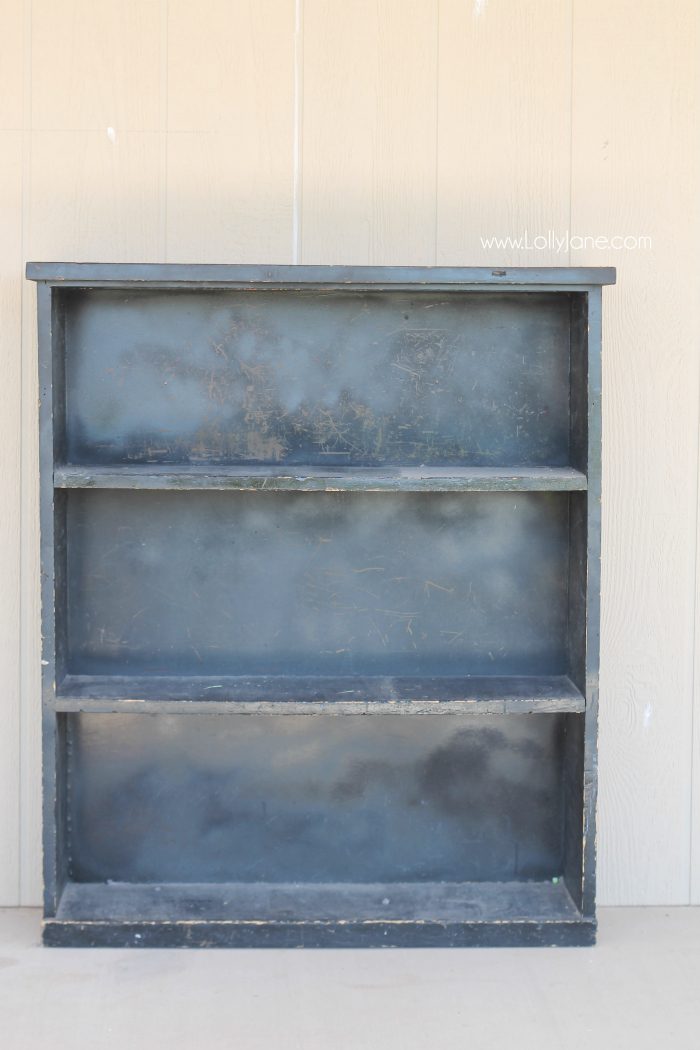 I had spray painted this beast probably a decade ago. It's been housing my kids favorite books and puzzles since then. It's been hiding in this ombre hallway forever … out of sight, out of mind. No more hiding, she's going to proudly house those cleaned out books and puzzles now, whoohoo!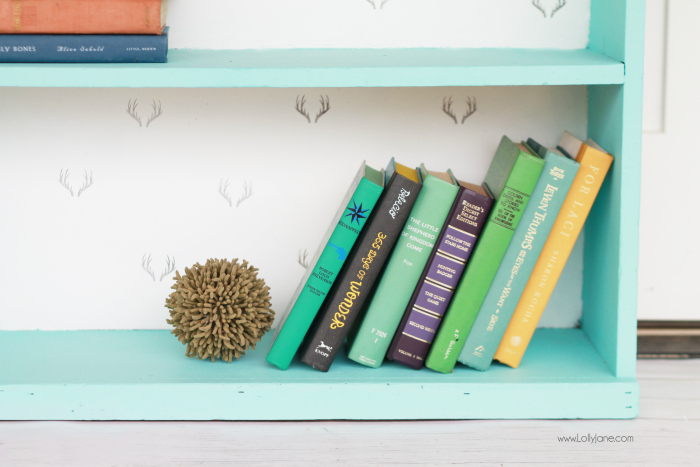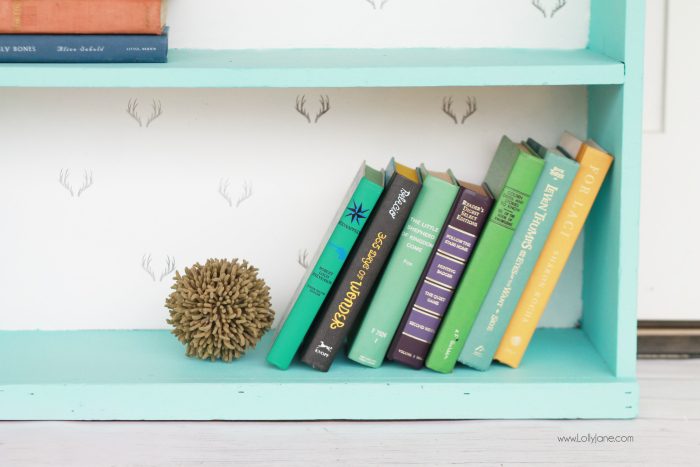 To copy this look:
First paint the backside of your bookcase white: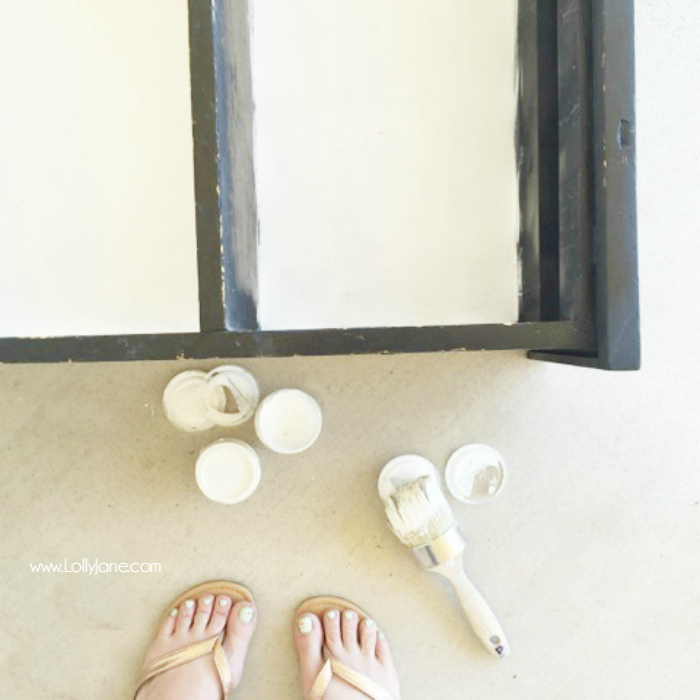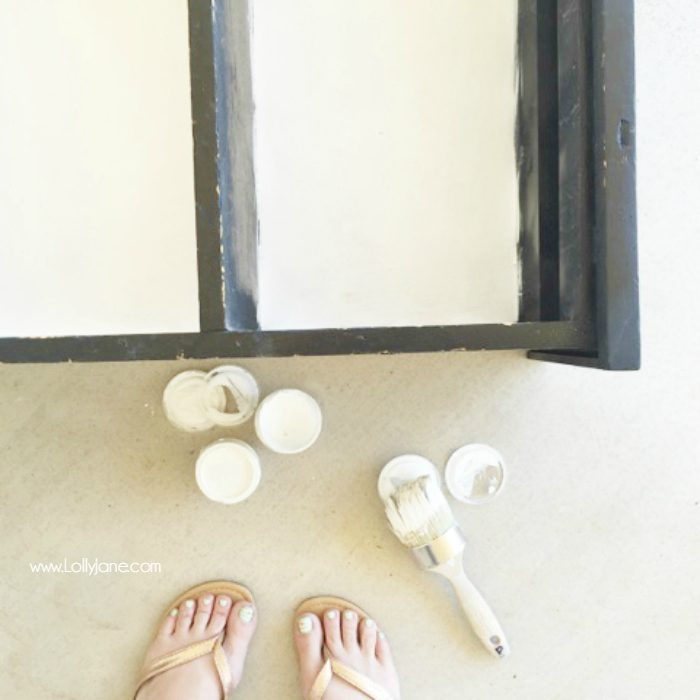 Then paint the entire bookcase blue minus that backside. Bonus: when using our chalk paint powder, it dries fast so you can keep the project moving along and don't have to wait for dry time.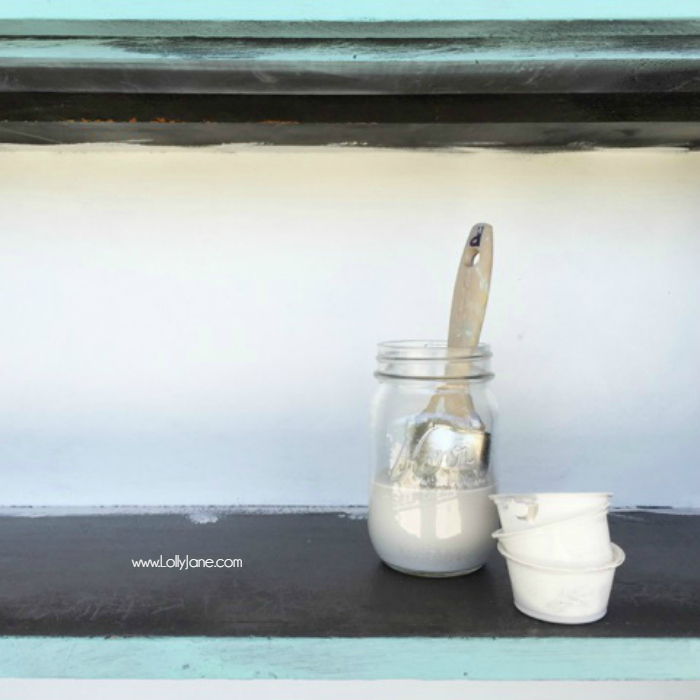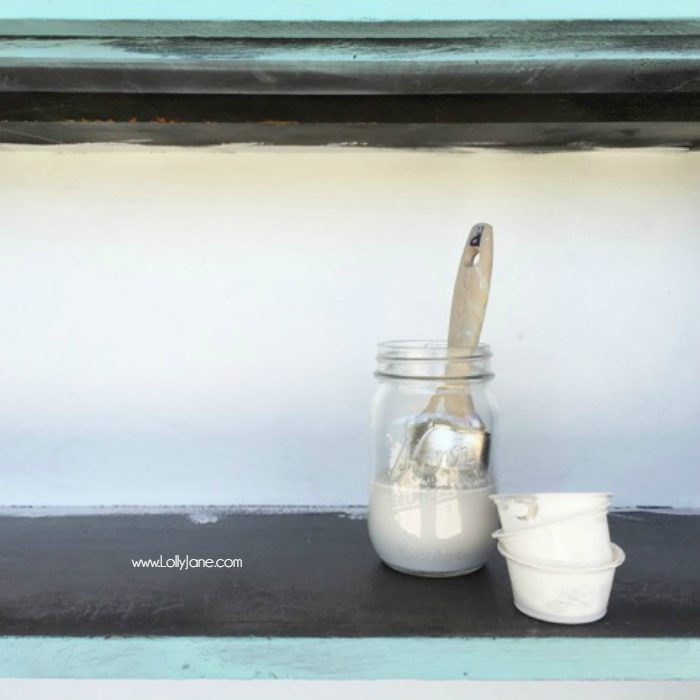 Now for the fun part: stamping!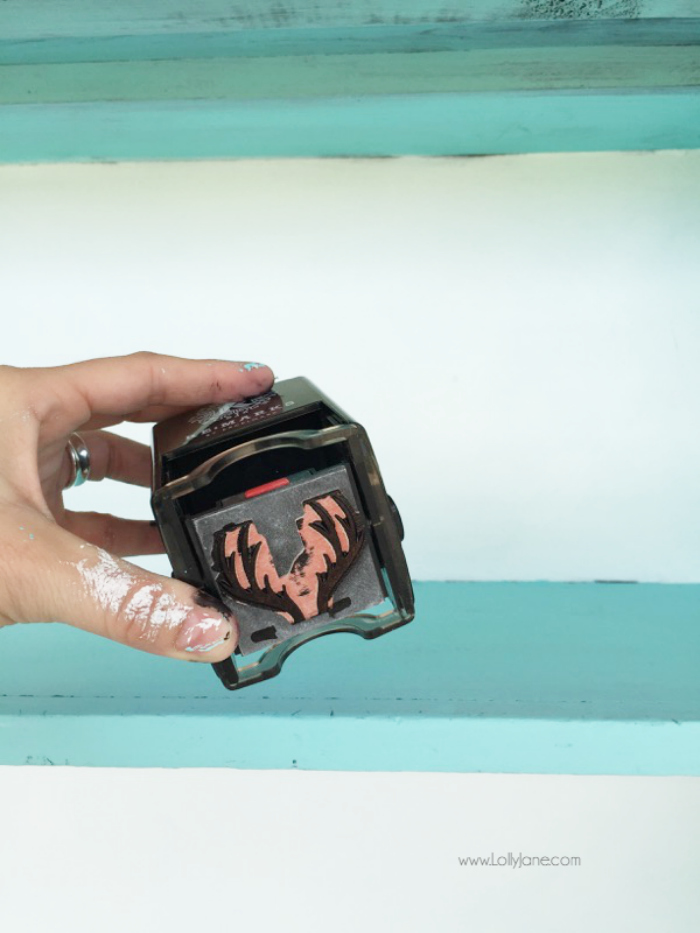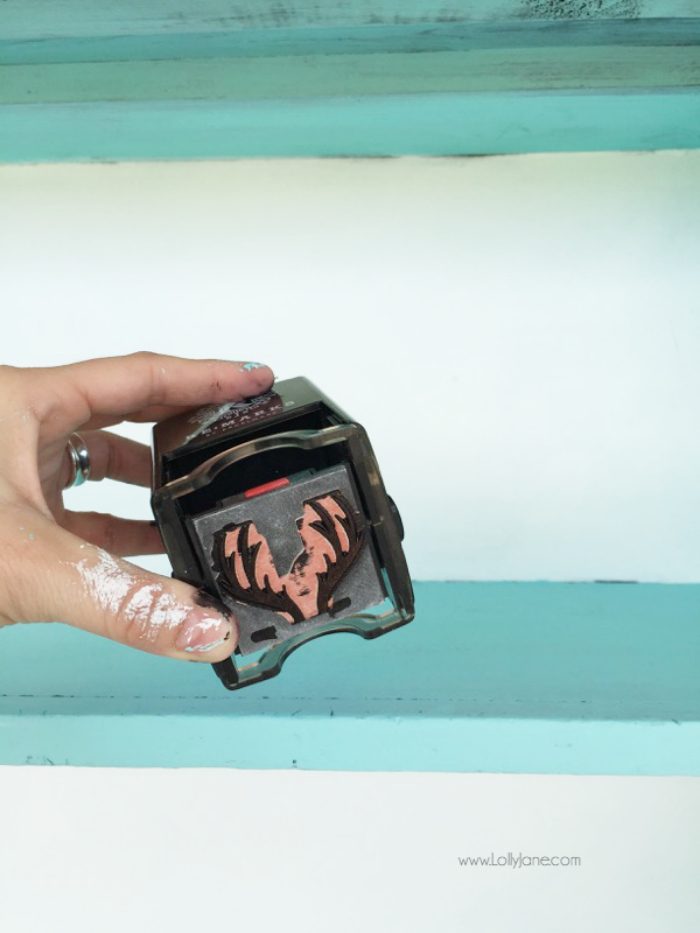 I laid my piece down flat on the floor to start. Then I eyeball'd my pattern starting in the upper left hand corner. I spaced out two stamps vertical from each other with the idea to create a brick, overlaying pattern. 12 fast STAMP movements and my antlers were in place and made a cool wallpaper look, in only seconds!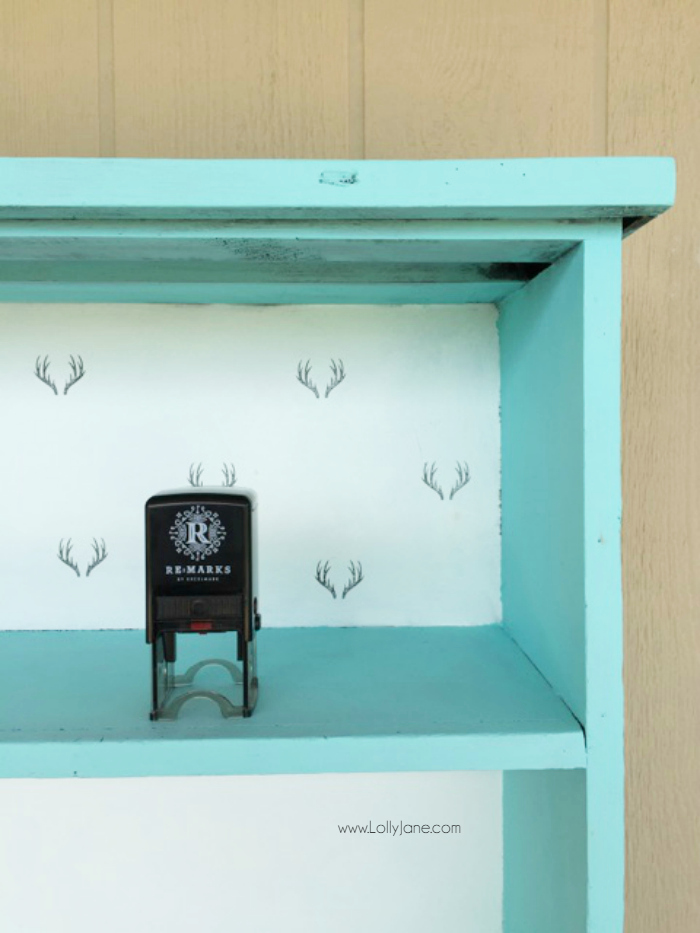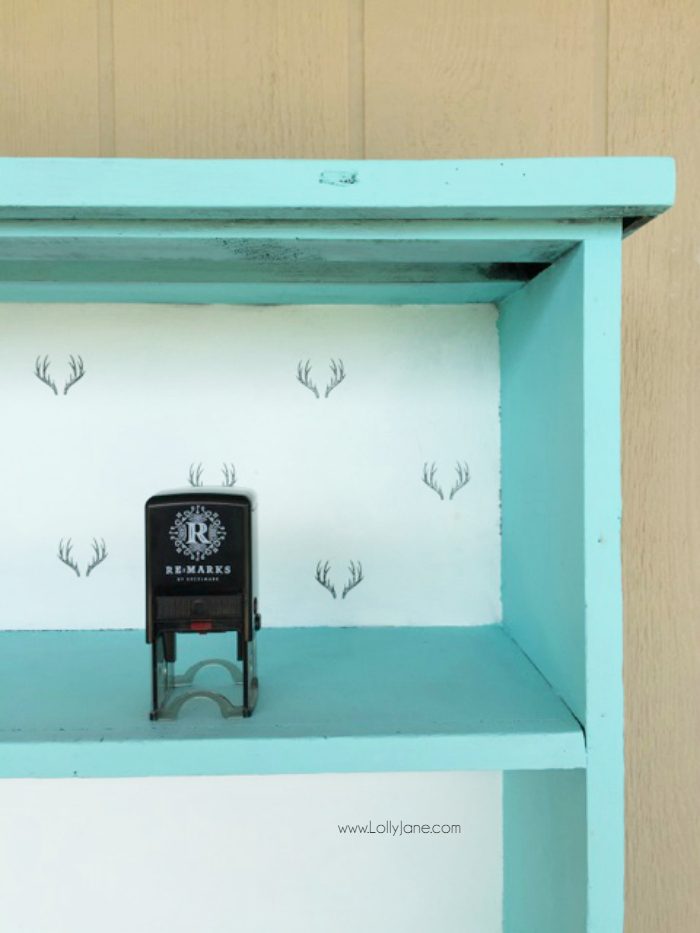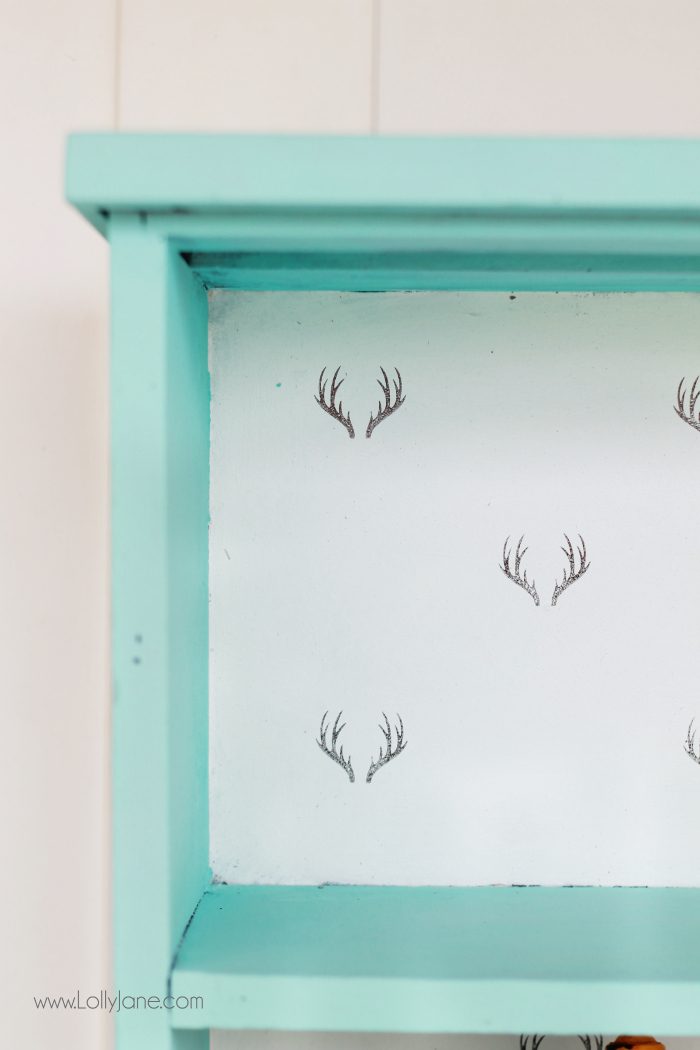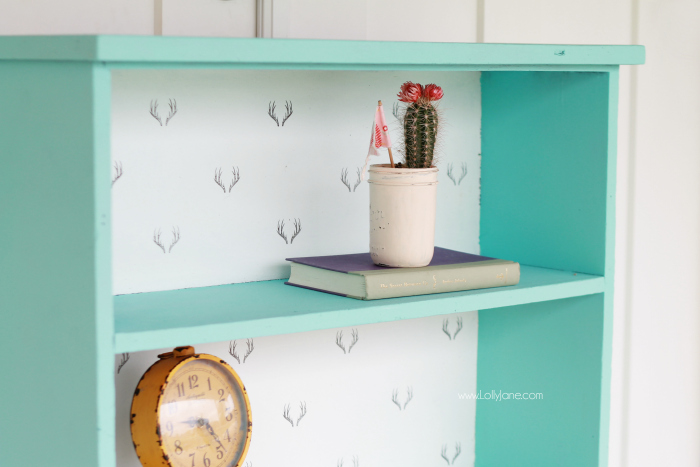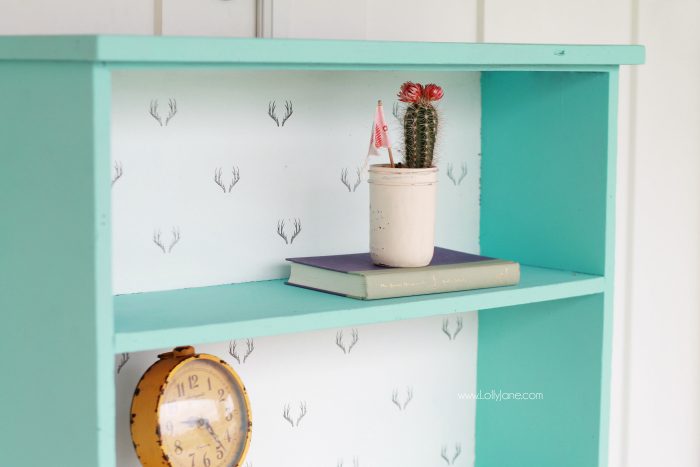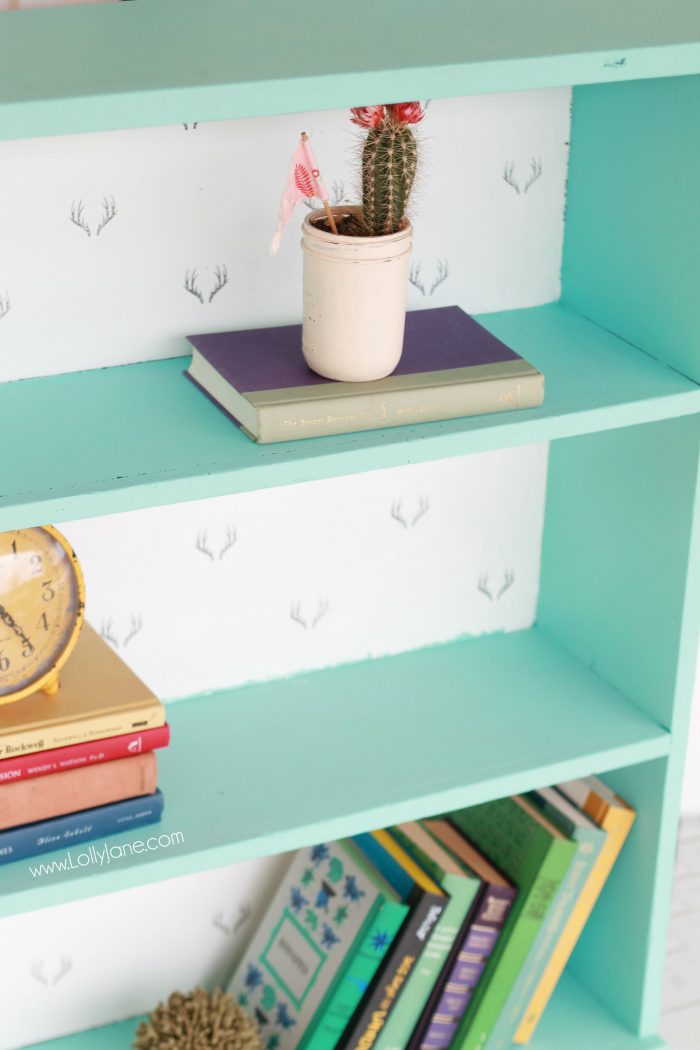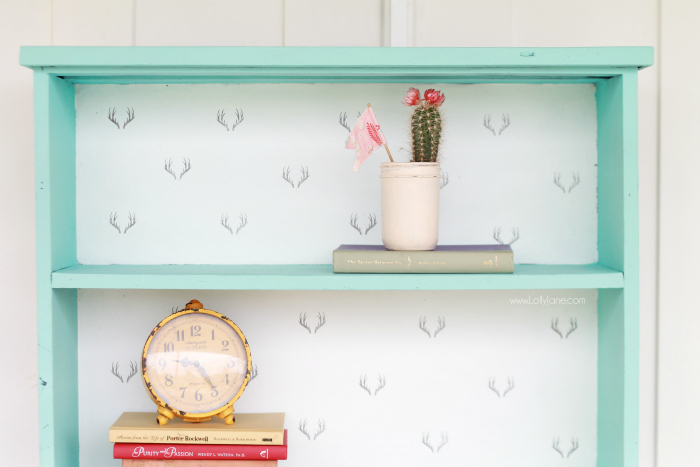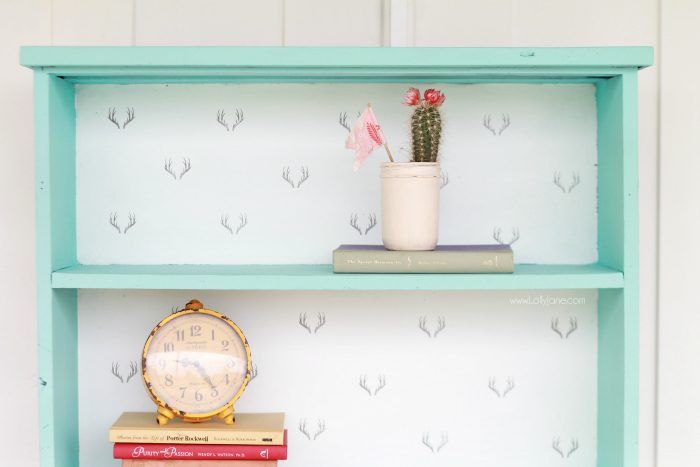 Want to try these awesome stamps out? Good news, you can win one of FIVE that Rubberstamp's is so generously offering up!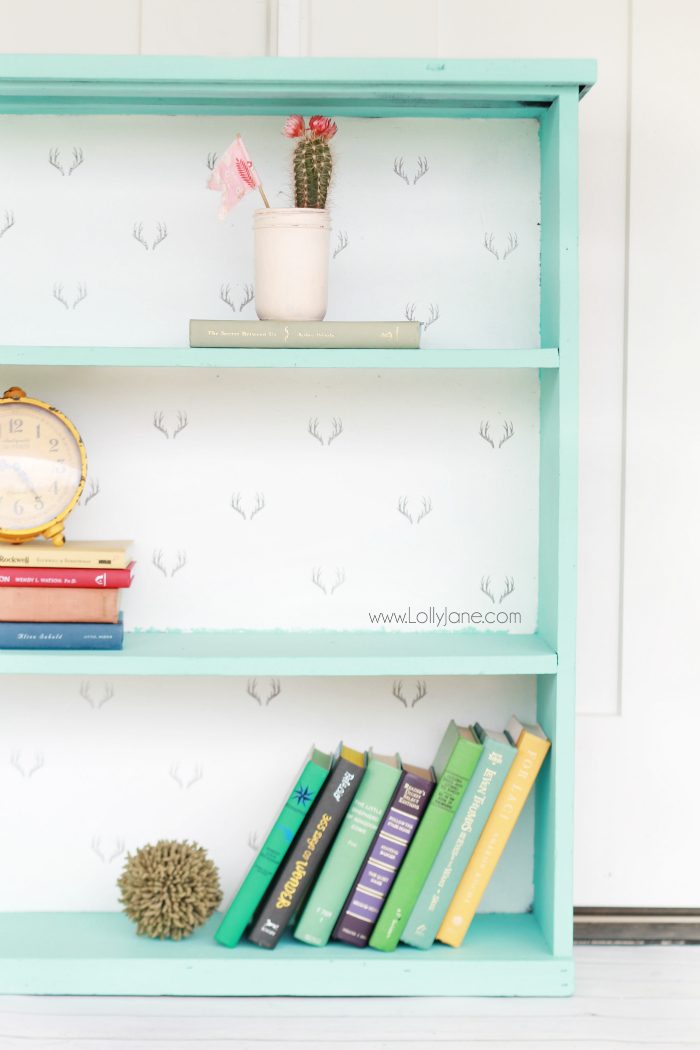 >>> TO ENTER: simply leave a comment telling us which stamp you would choose! GOOD LUCK!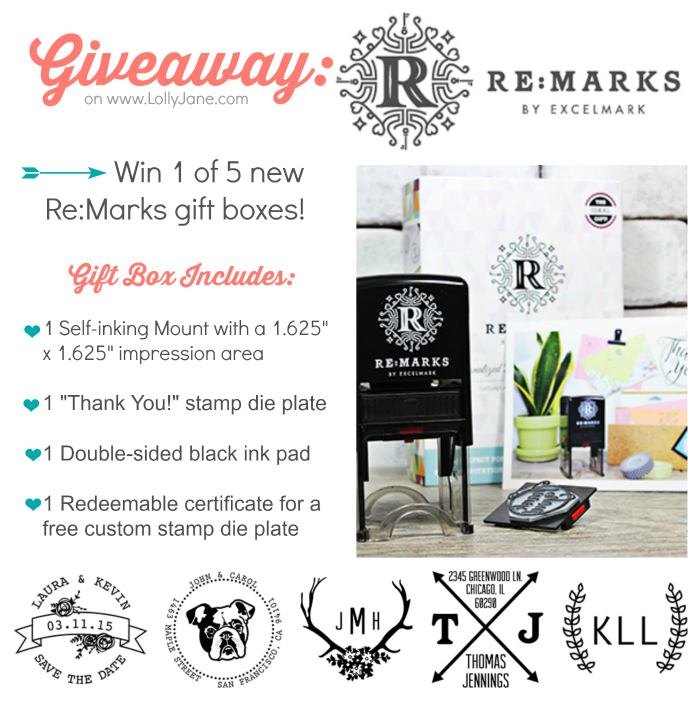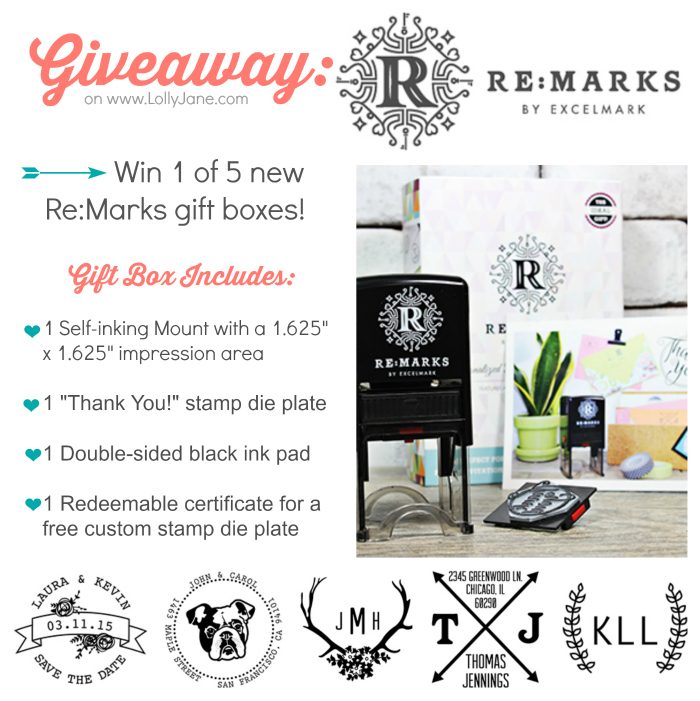 | GIVEAWAY ENDED |
I promise you guys will LOVE these stamps! We received product to review and were compensated for our time, read our full disclosure. Keep up with Rubberstamp's blog and follow their social media for fun ideas and deals too! Blog | Facebook | Instagram | Pinterest | Twitter Thanks for supporting companies that keep LJ offering free tutorials and ideas!
Please pin it so your friends can be inspired too!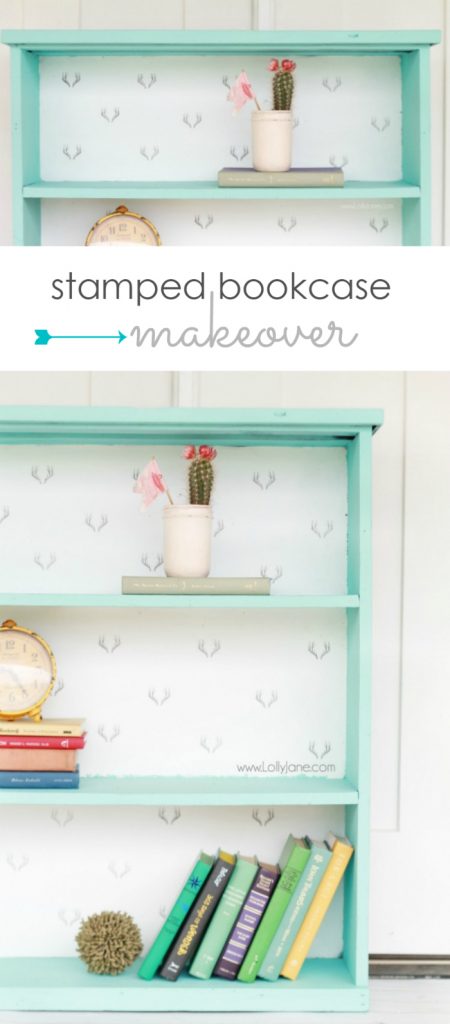 If you liked this, visit all of our furniture revamps like our thrifted gold dipped stool,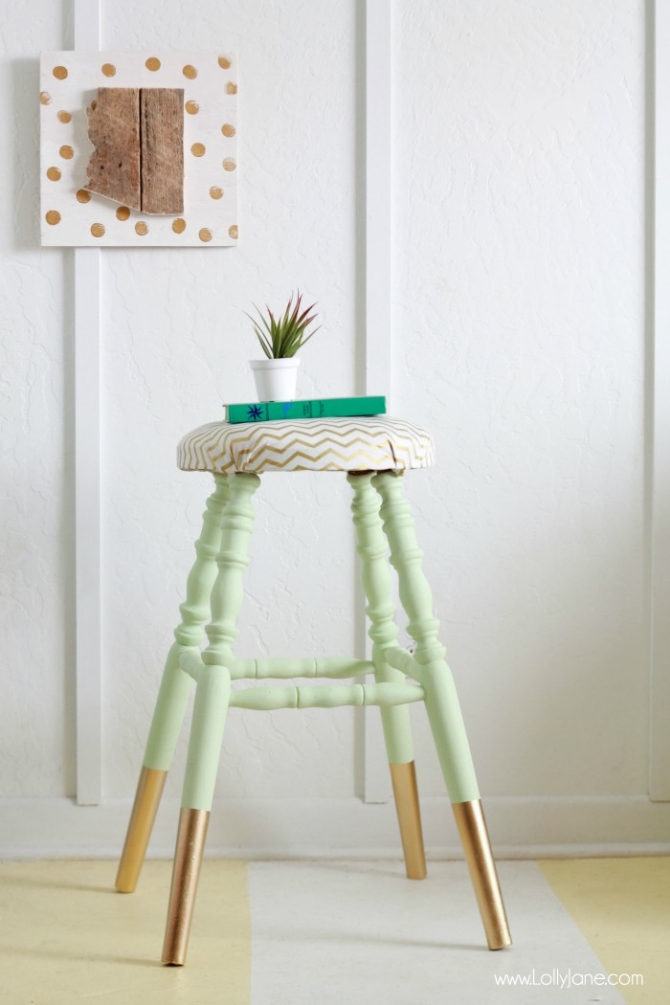 and our teal bench makeover,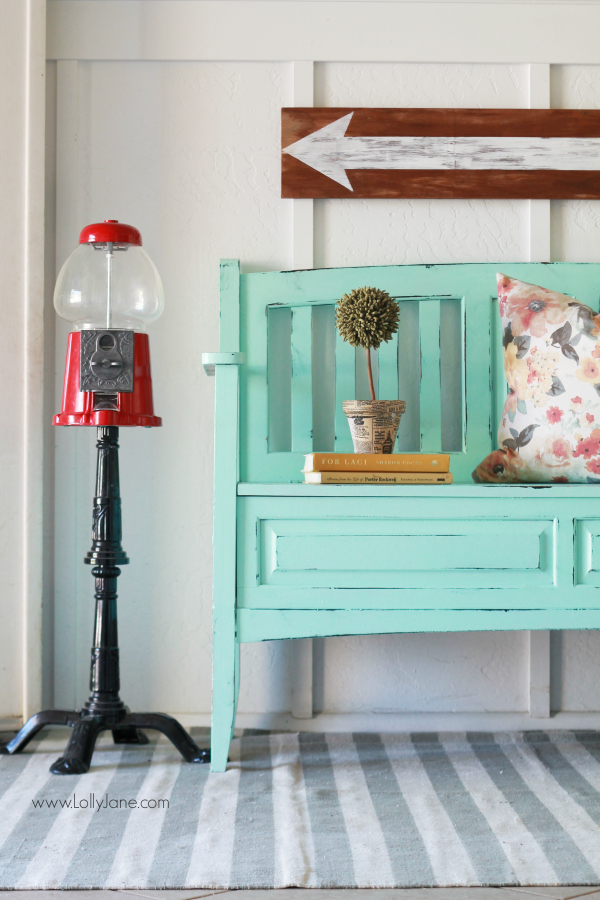 plus our pretty herringbone bookcase that's been featured in 4 mags, lots of storage solution ideas!