tips to hang a porch swing
We are loving the fresh install of our new handmade porch swing. I didn't get a chance to discuss how heavy it is and how much work it was to hang since I was focusing on the makeover part of the swing. We thought it would be informative to share some tips to hang a porch swing safely and also warn you of the potential dangers of being diy'ers. Dangers? YES, I nearly broke my leg and am so so lucky it didn't go that far. Here are some tips we can now recommend to hang a porch swing the safe way.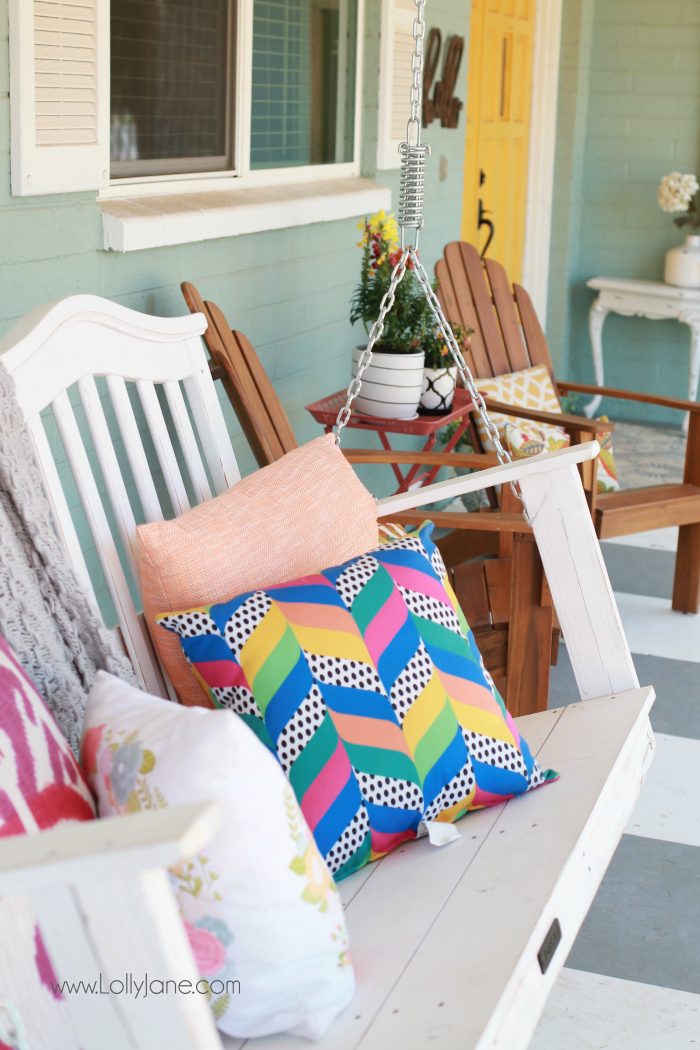 The problem with my porch swing wasn't hanging it the first time around since it was in the truss. But I decided to move it underneath the porch to keep it protected from the elements and hot Arizona summer sun. During our porch makeover last fall, we added bead board to the ceiling for decorative purposes. It was laid on top of the drywall. When my husband screwed the busing hangers into the ceiling, he hit the studs dead center BUT forgot to account for the drywall and bead board length. When I sat on the swing to test it, it was fine. However, I was using my legs to swing back and forth and after a few minutes, the heavy swing fell hard on my left calf. Turns out, the bolt was only about an inch deep into the studs due to the drywall and bead board. WHOOPS!!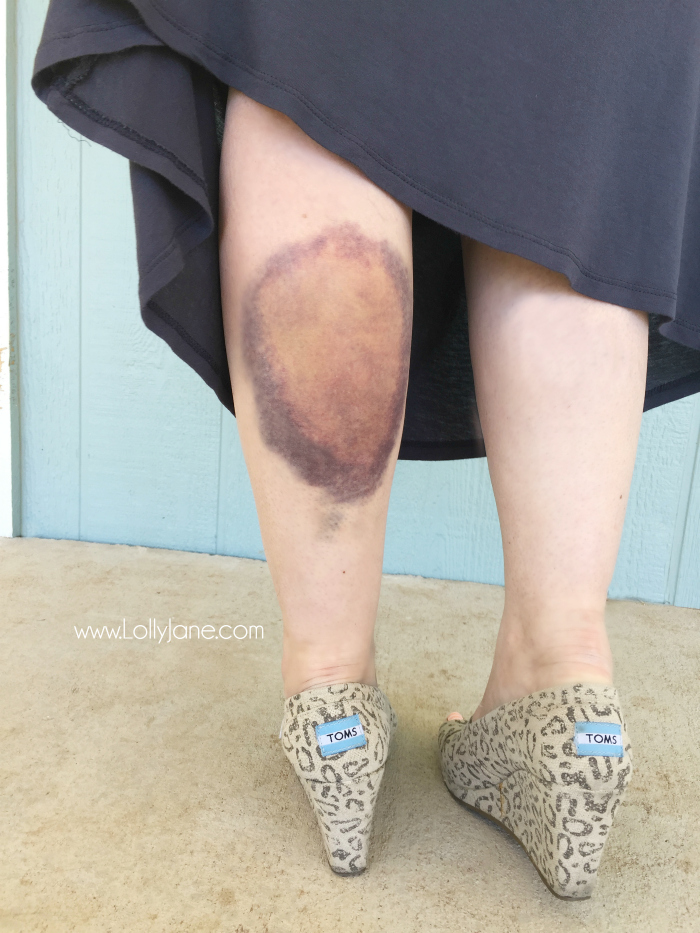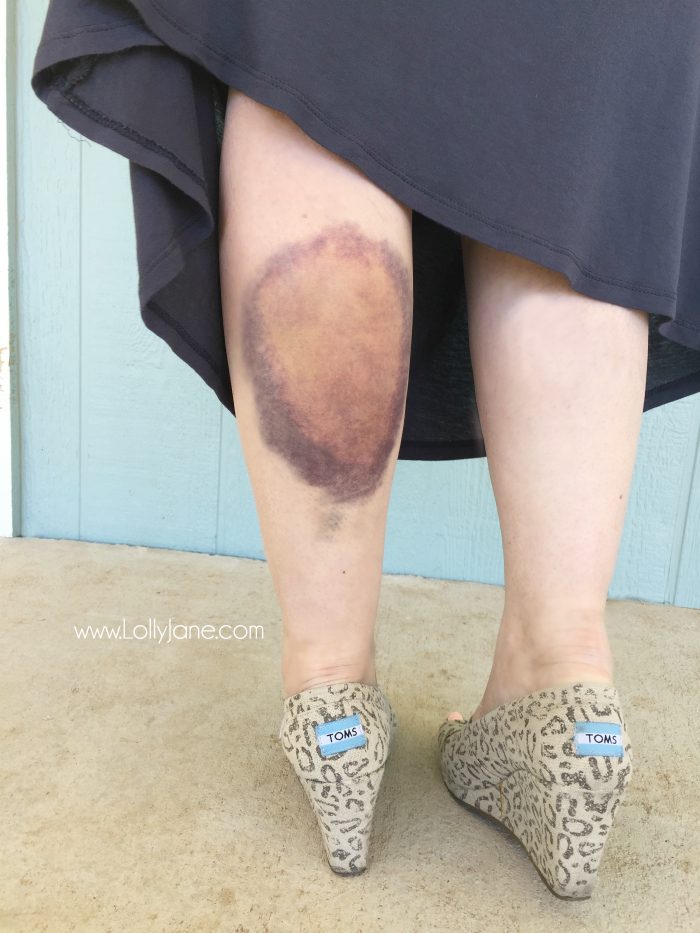 This is my leg on day 4 of healing. YIKES! The dumb part? This could have been prevented. I'm really irritated with myself because I.KNOW.BETTER! It's like my dad taught me, "Measure twice, cut once!" D'oh! (Said like Homer Simpson). I'm so grateful only my half of the swing fell instead of the whole piece because I have no doubt if the whole swing would have dropped on my leg, it would have broken it.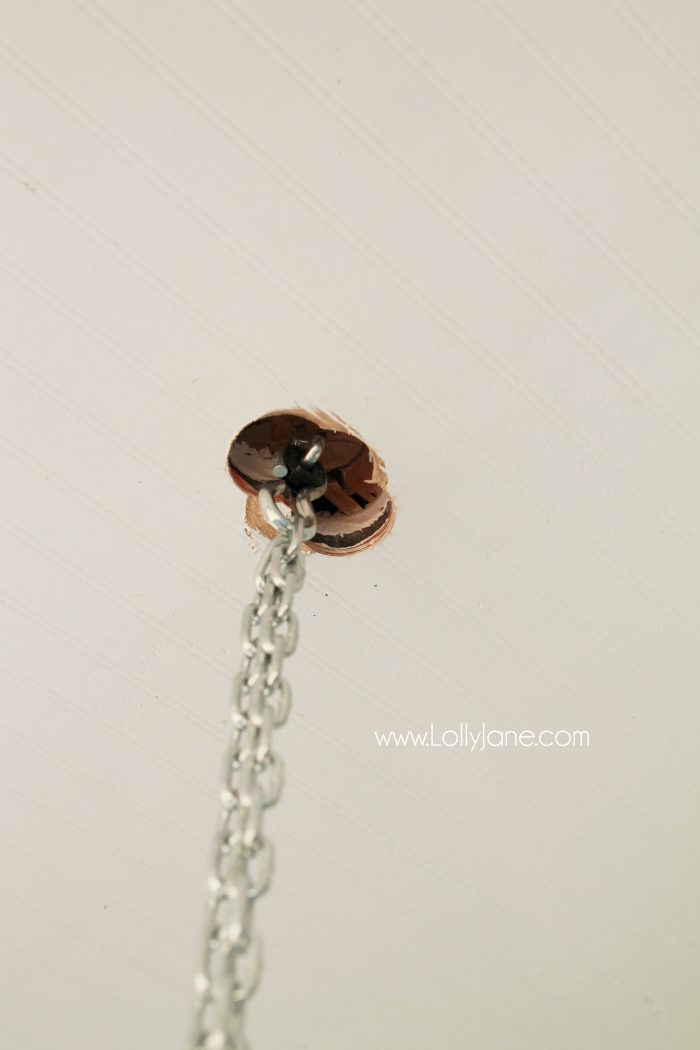 My husband doesn't come from a DIY family and was nervous to install the swing the second time, for the exact reasons of what happened. In hindsight, he should have cut holes in the ceiling but you learn from your mistakes and now we know. I still need to find a creative way to cover those uneven, ugly holes.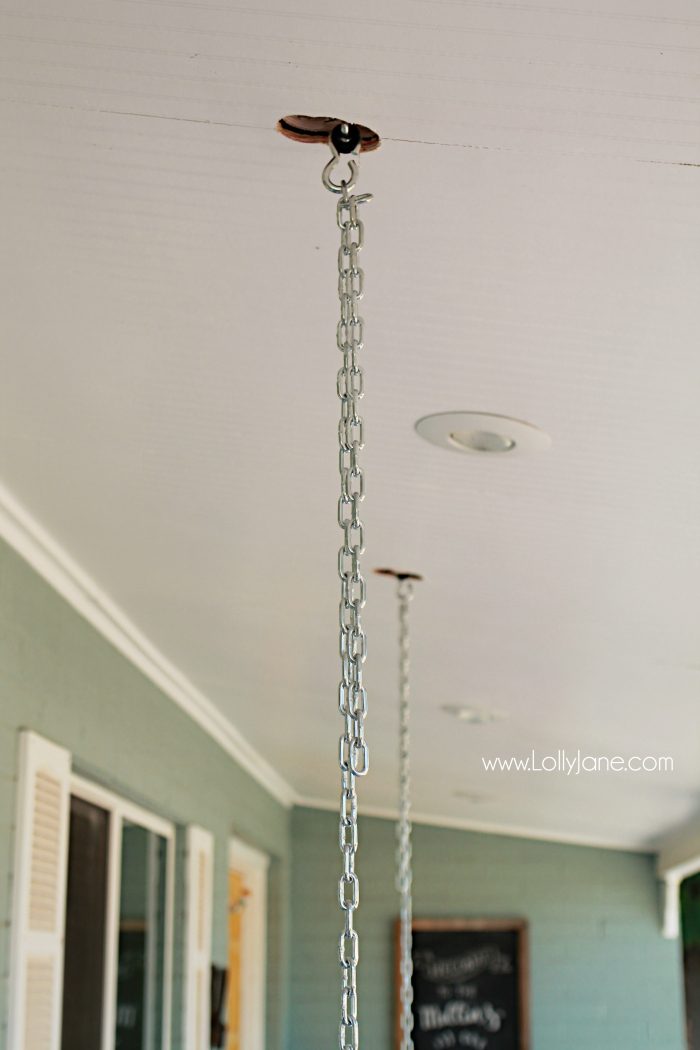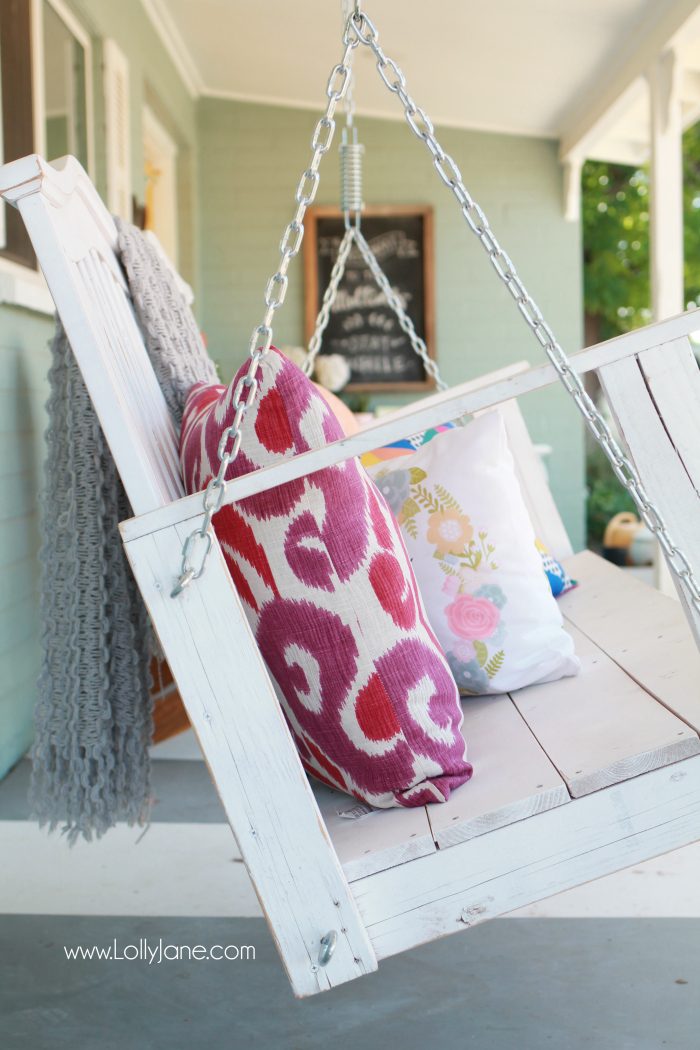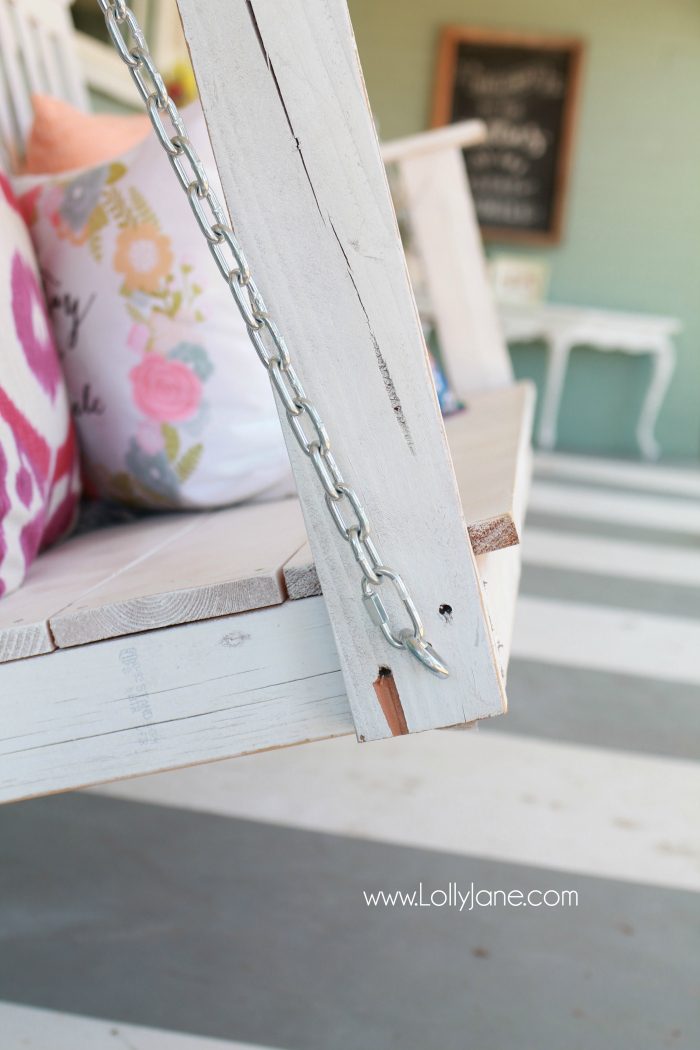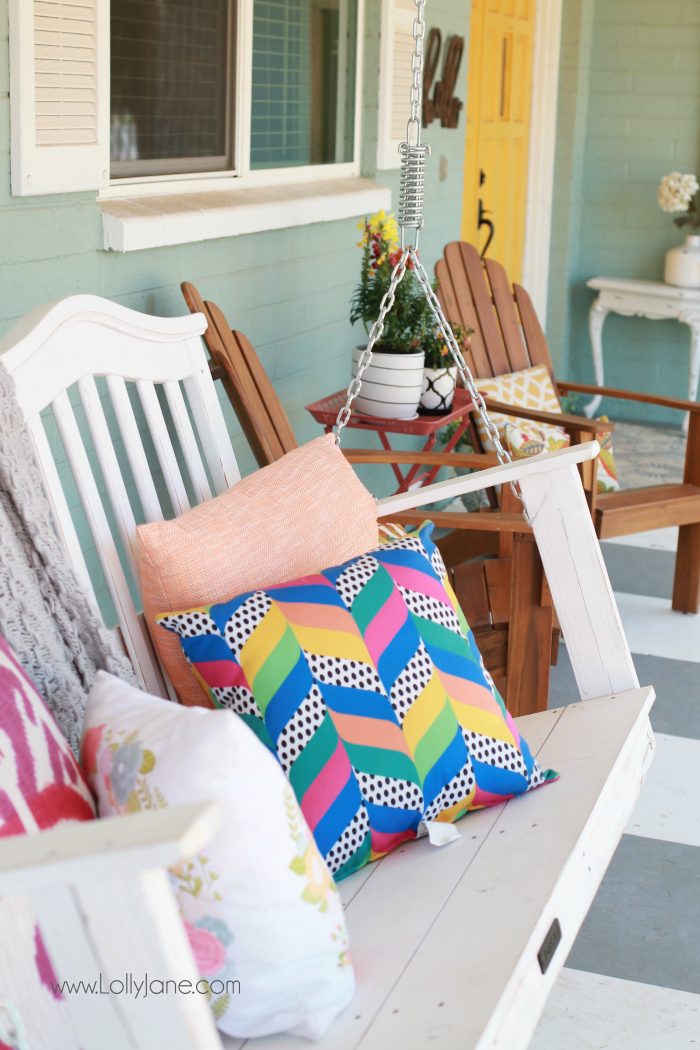 Check out my pretty porch without the DIY drama, lol!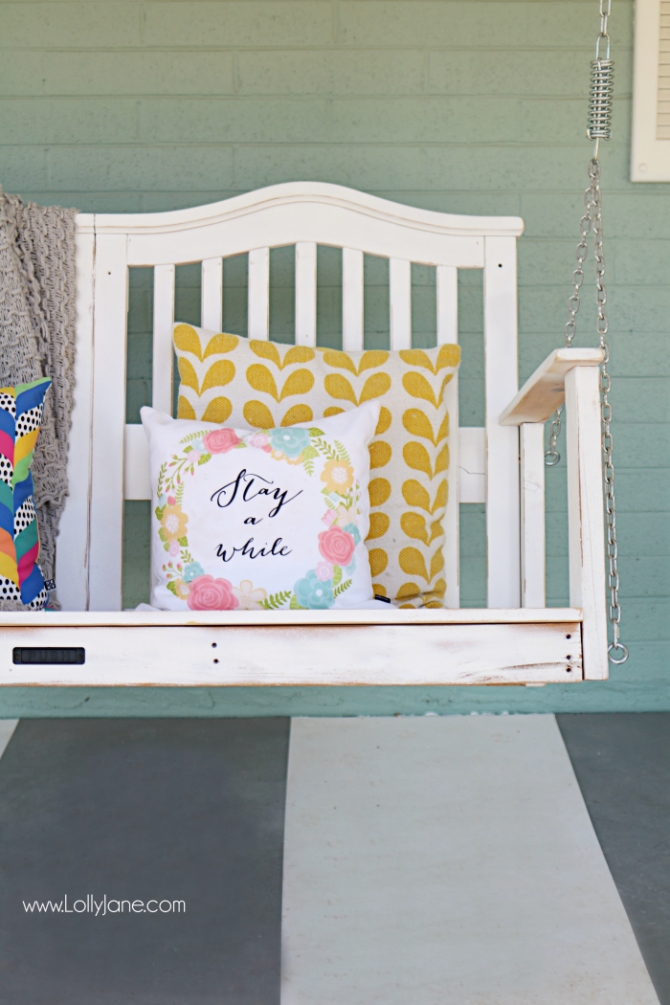 and how we painted those pretty porch stripes!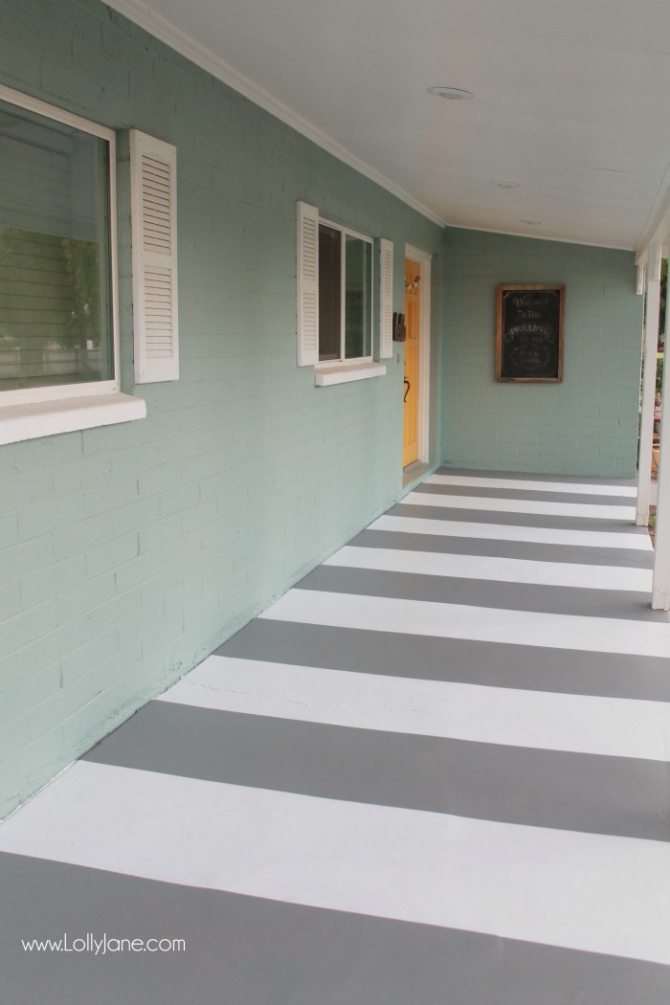 As promised, we'll leave you with tips to hang a porch swing safely. We bought a kit and ended up not using the chain included because it wasn't up to the correct weight standards. Waste of money. We've hunted down the necessary hardware (aff links) to cut right to it!
As for directions, they're on our easy-to-pin-image but really quick, be sure to screw your eye bolts into the BACK of the ARMS and then again to the FRONT of the BOTTOM of the swing. This will create a slight recline and will also prevent the swing from flipping backward. Trust us, we learned this the hard way! Now grab a cold Diet Coke and enjoy your swing!