Chippy Glam Dresser Makeover
Hello! Debby from Pretty Healthy House again, and I'm excited to share this 'chippy with a little glam' dresser makeover that I did for my daughter's toddler room. This piece needed some love and I'm really happy with how it turned out and ties in with her vintage glam room. It's the first time I've added some gold details to furniture, and I will show you how easy it is to get this look!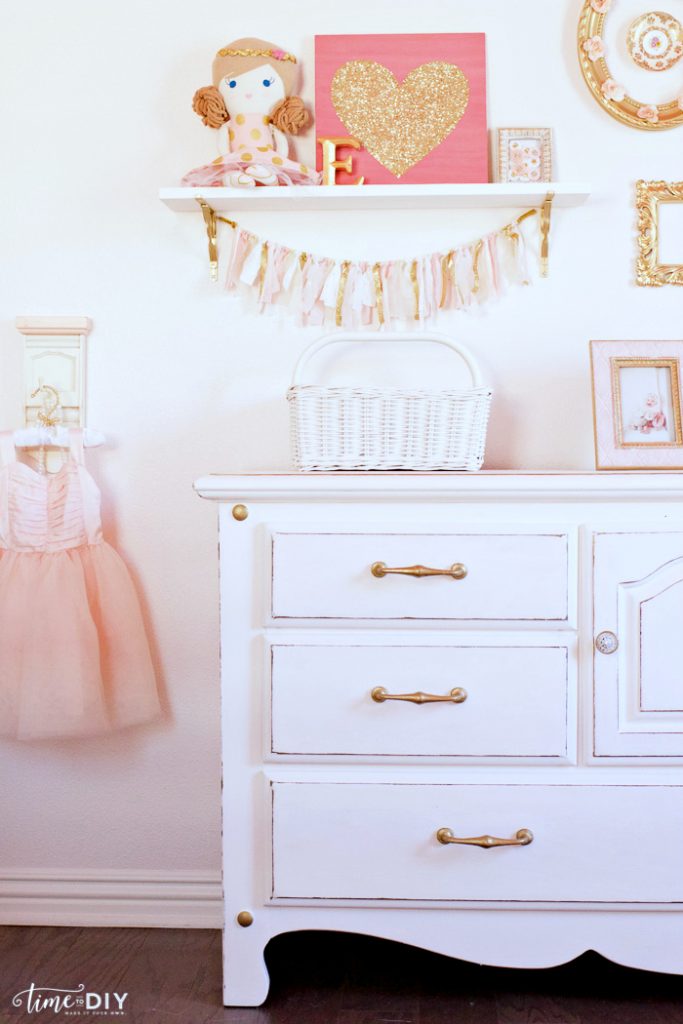 This dresser used to be in our master. My hubby gave it a gel stain, which I now see needed some touch up work, lol! And I never got new hardware so it was never really finished.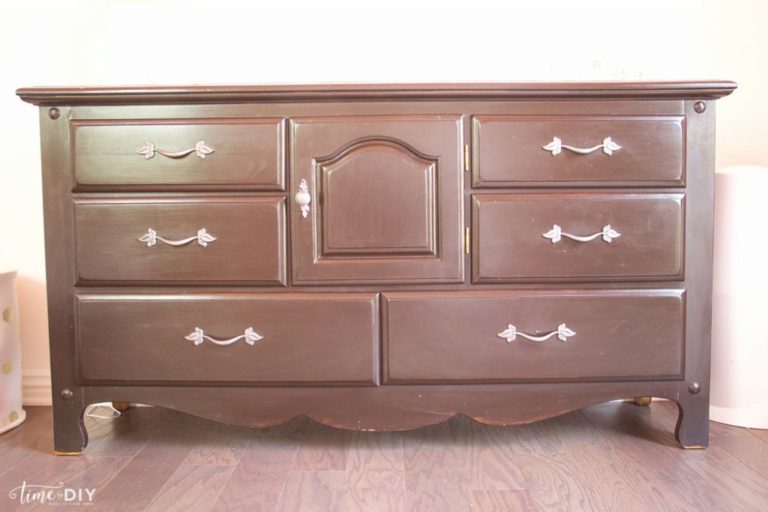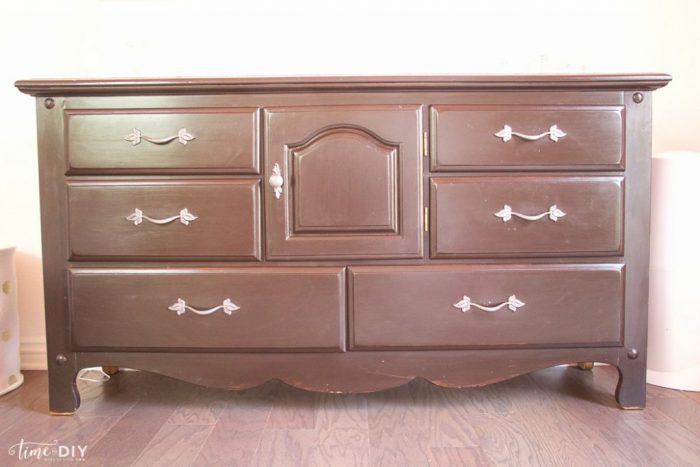 I loved the curves and detail, though, and I knew it would be perfect as a dresser/changing table after a makeover.
Supplies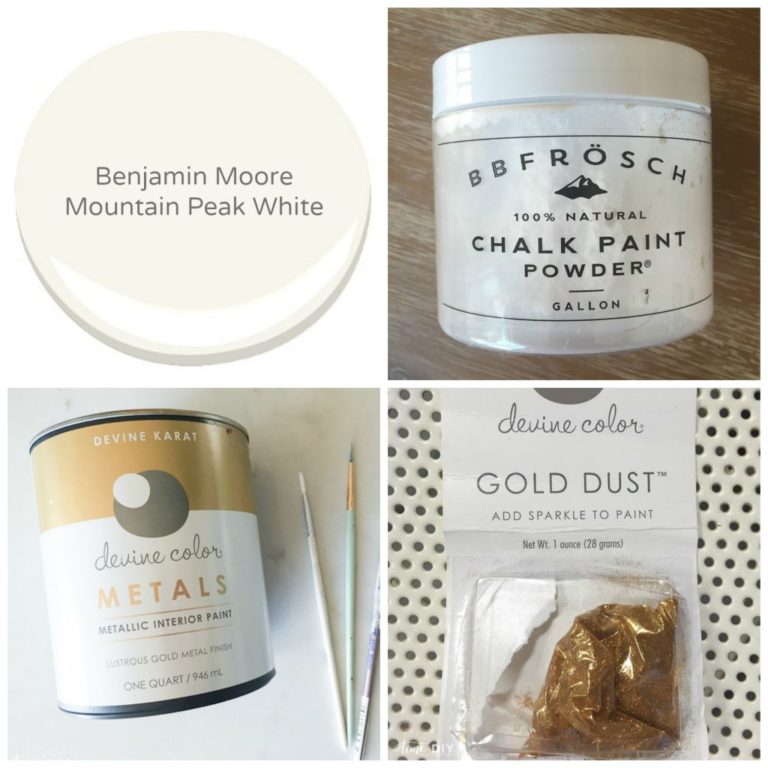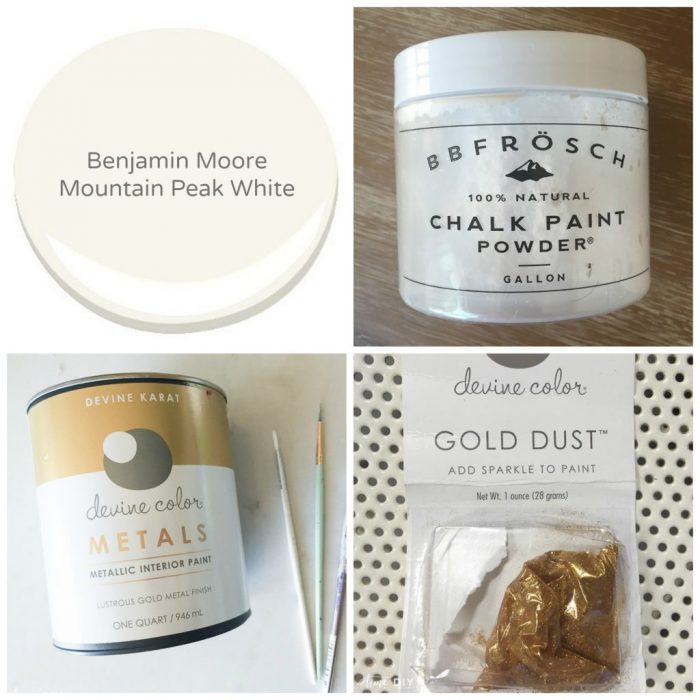 I started with the chalk painting (didn't have to sand, yay!) and because it was so dark, it needed three coats. I used a brush, although if I were doing it over again, I would have used a sprayer.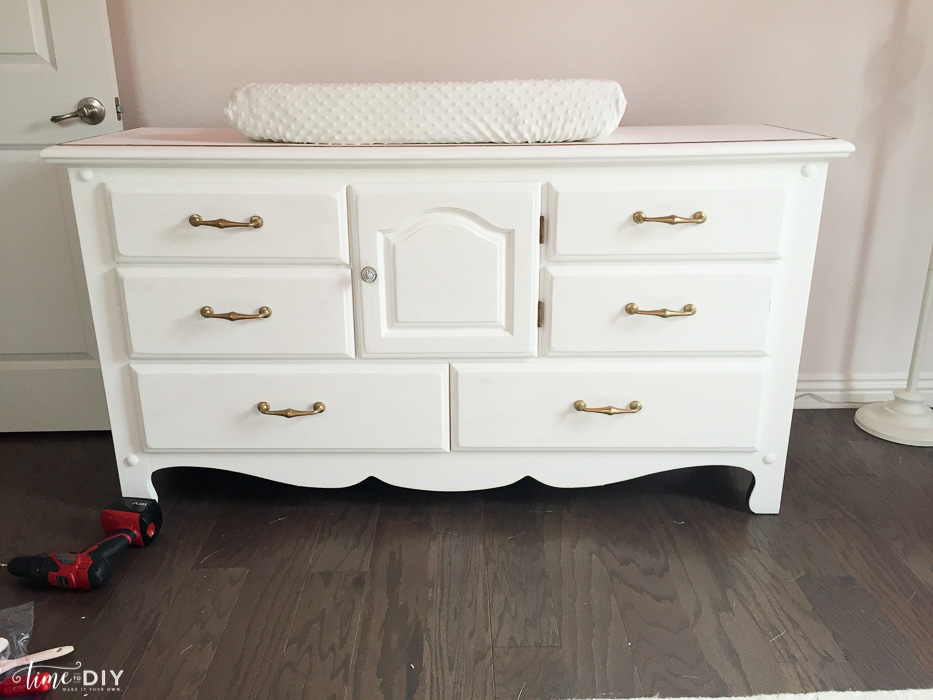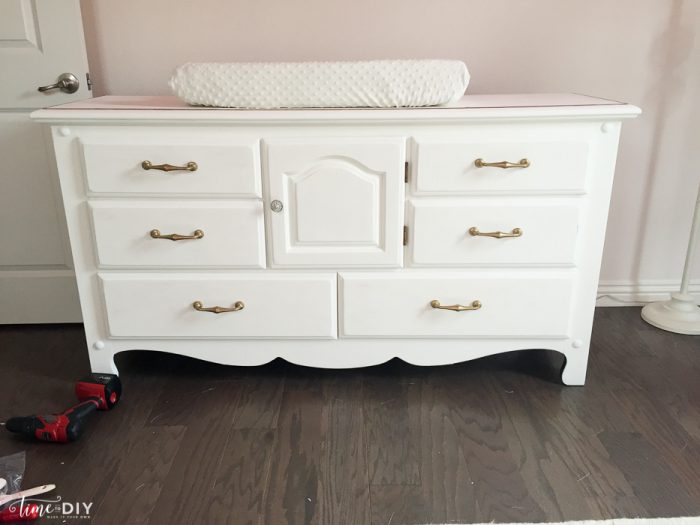 I was tempted to leave it as is, but it needed a little more of chippy/vintage look to match her room. Notice the new hardware? I got them at Hobby Lobby and painted them with the metallic gold paint.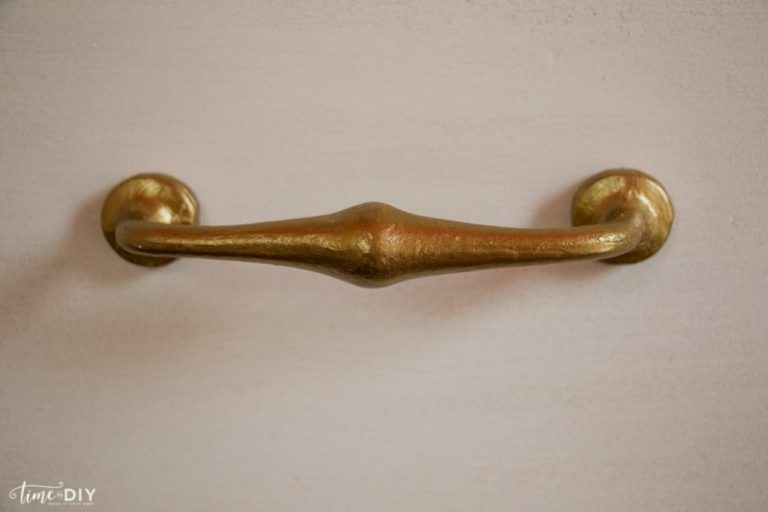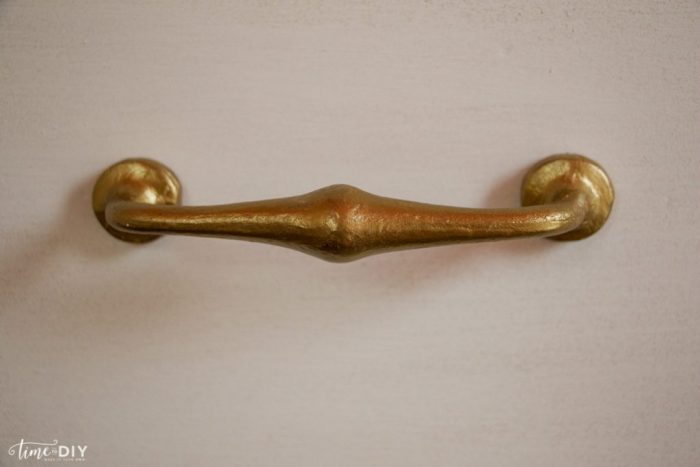 And trimmed the top with metallic gold as well.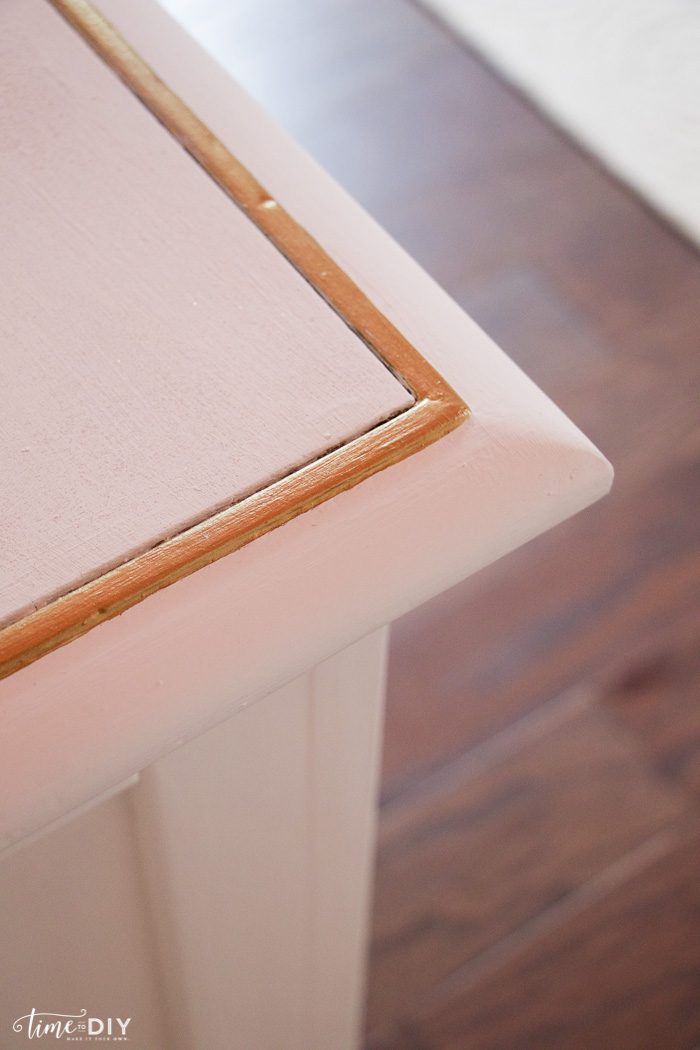 Next I added a teaspoon of the gold dust to 8 ounces of paint and brushed it on the top and the drawers, just to give it a slight shimmer. It's debatable whether this step is necessary, but I always like a little shimmer. 😉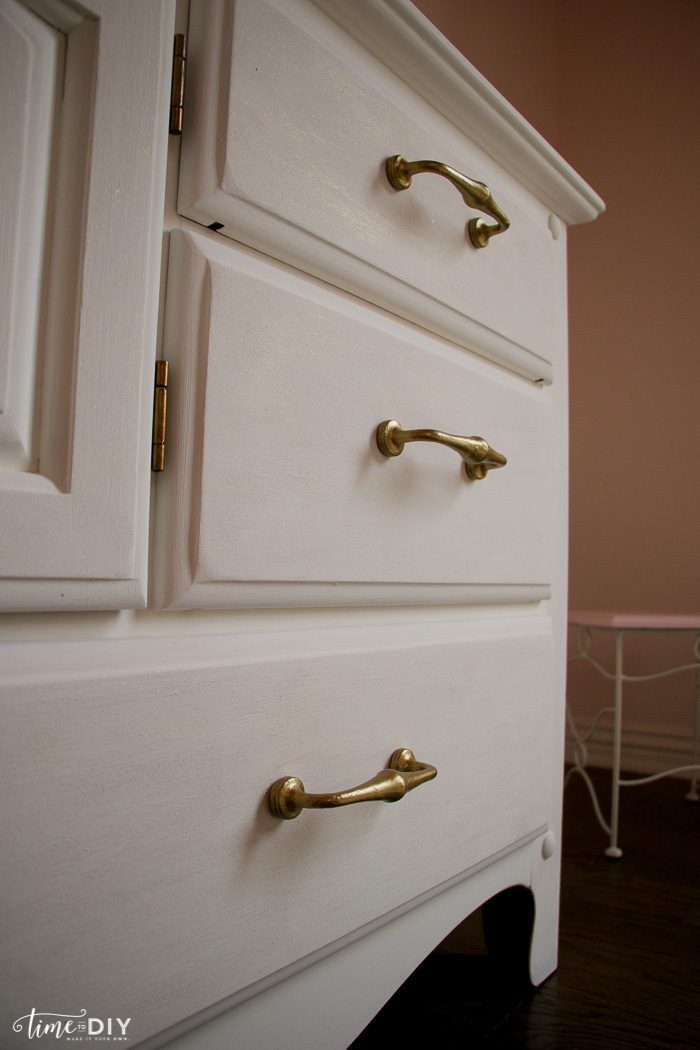 To make it chippy, I used a wet rag to rub off the paint on all the edges.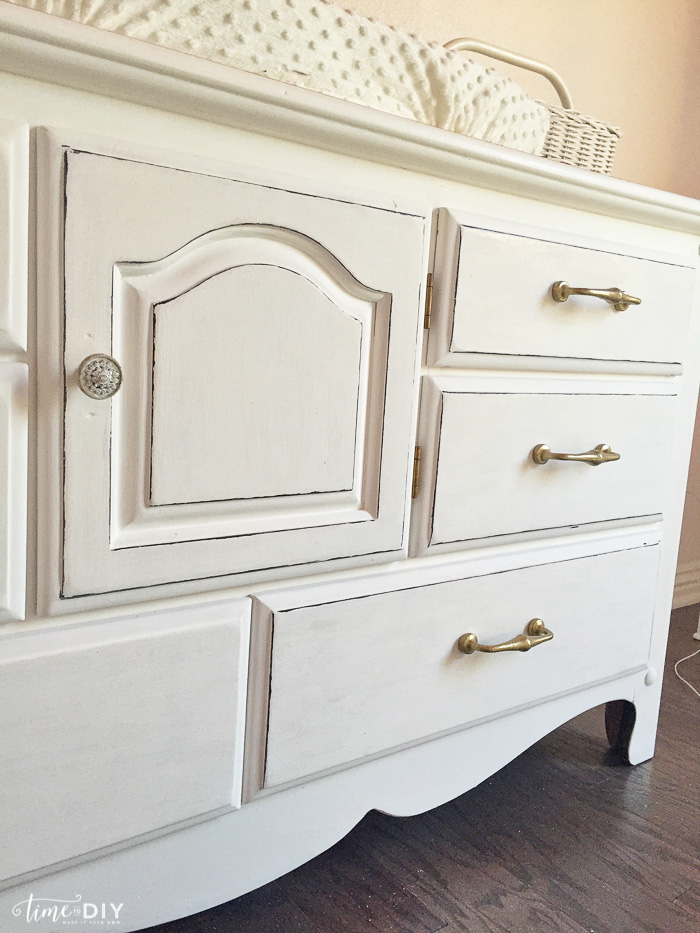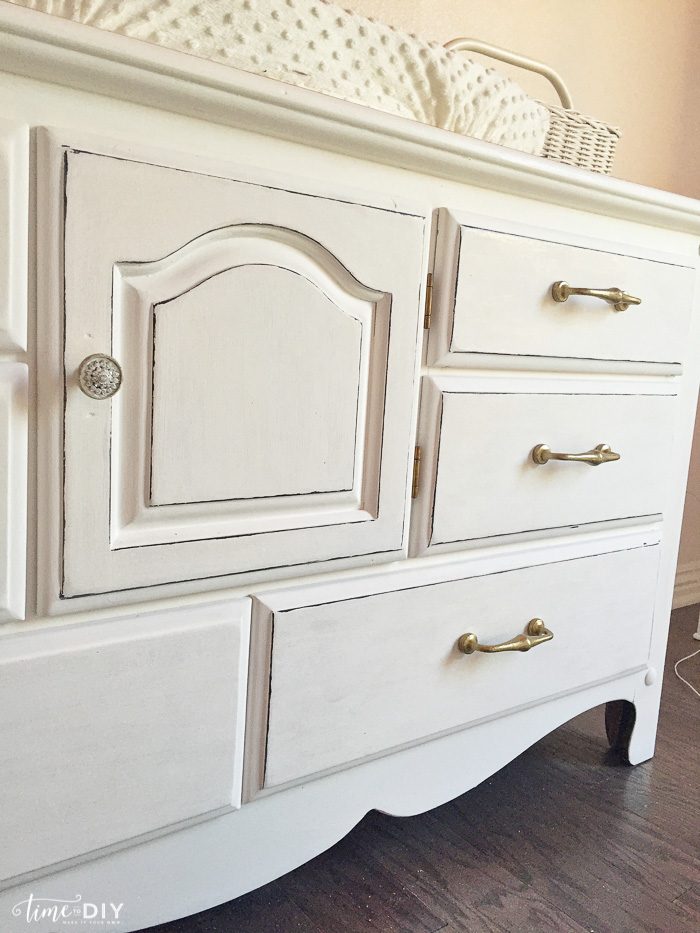 Then I used a small paintbrush to fill it in with the metallic gold. And the benefit of chippy/vintage is that it doesn't have to be perfect!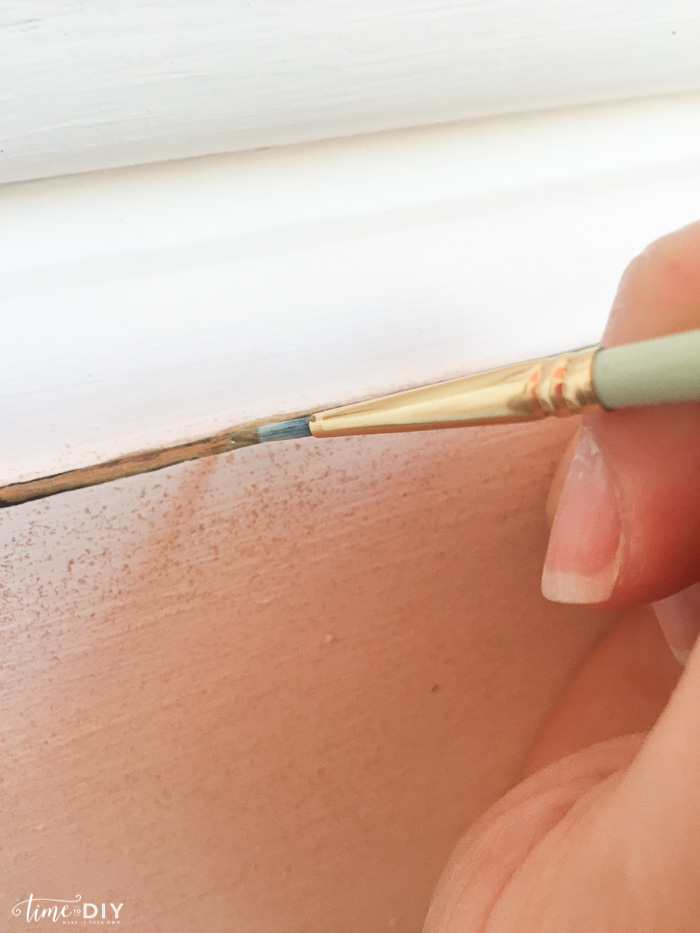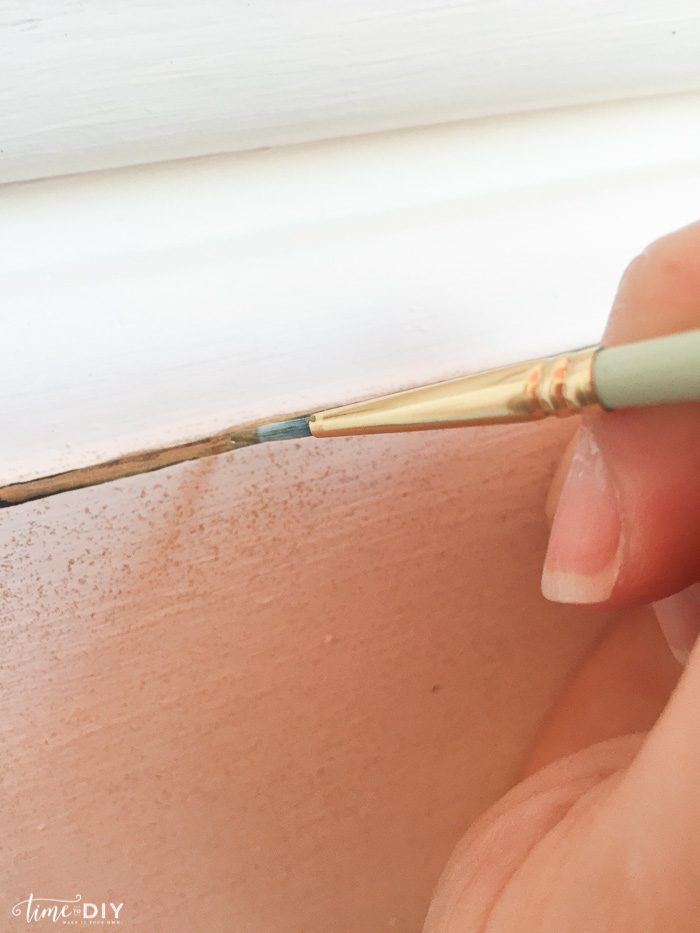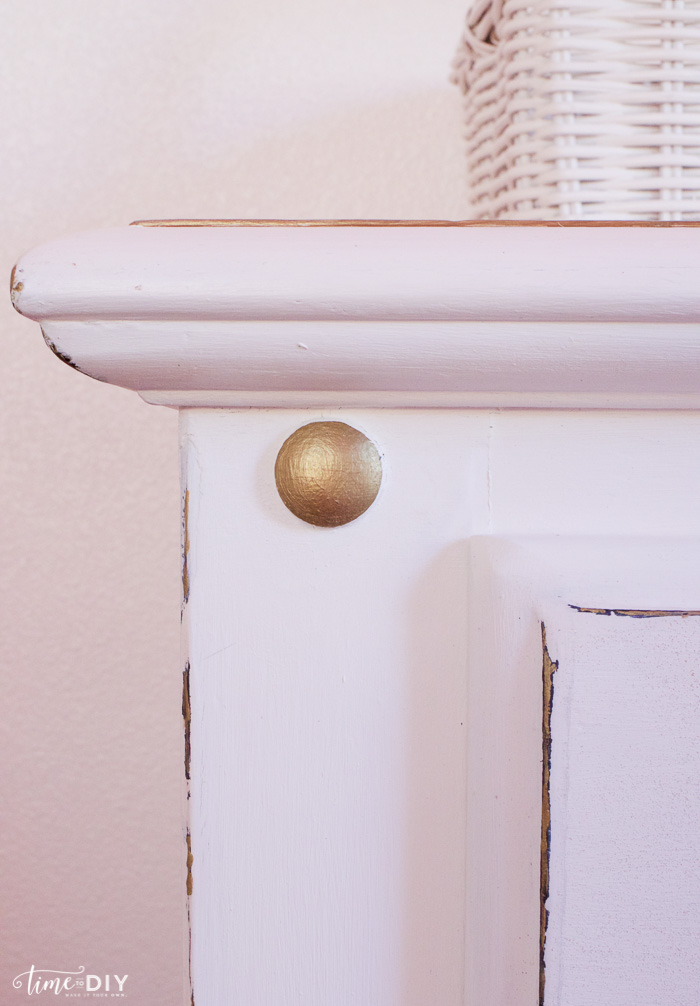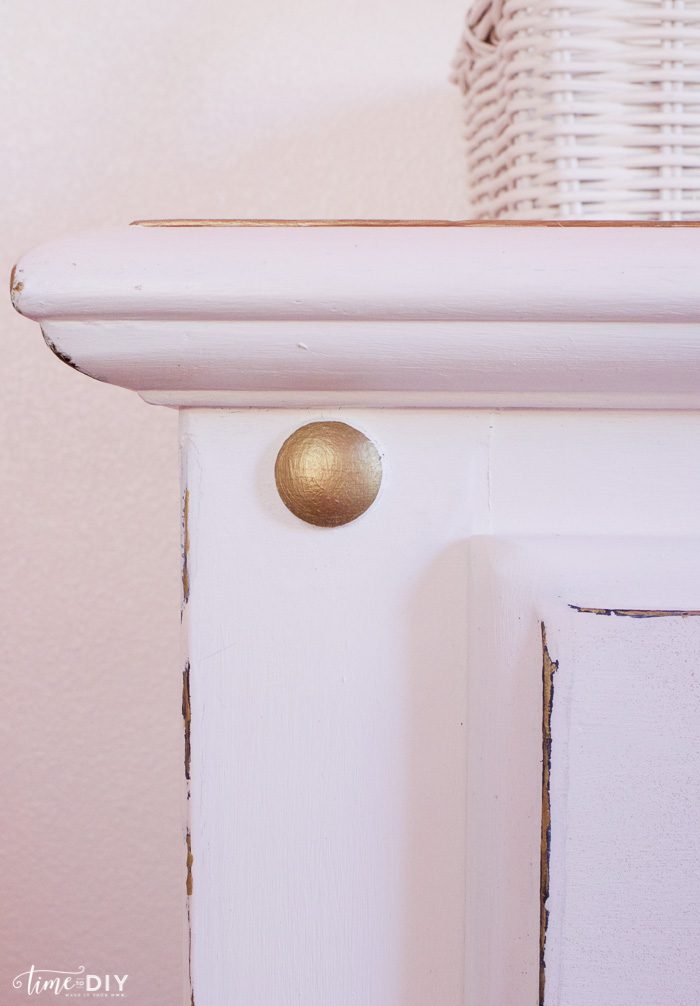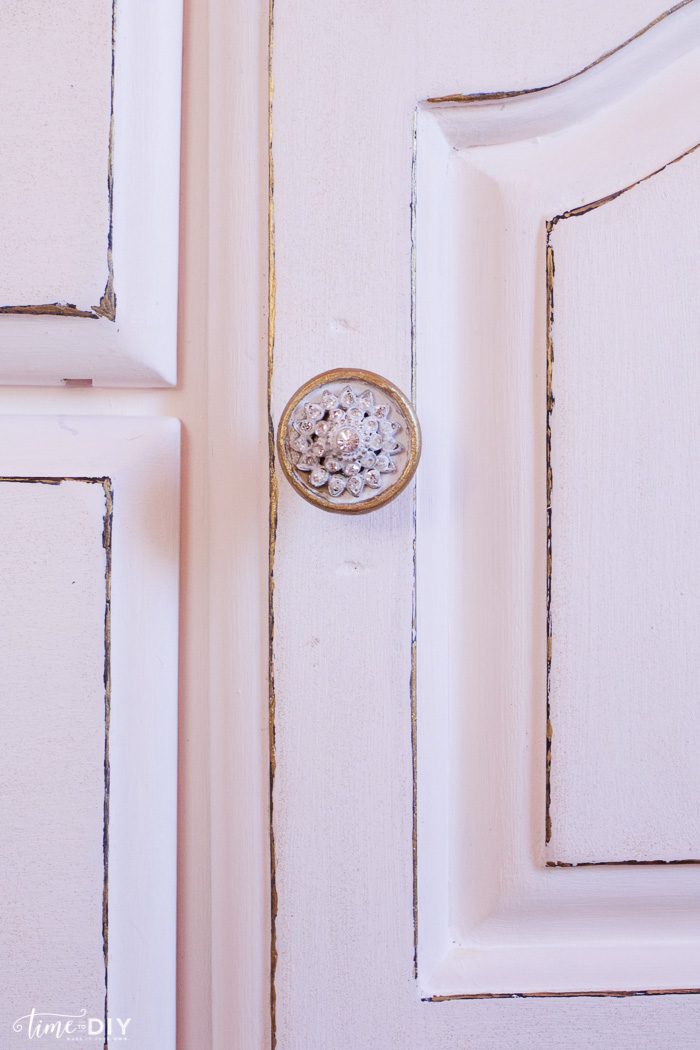 To finish it off and seal it, I gave it two coats of clear wax.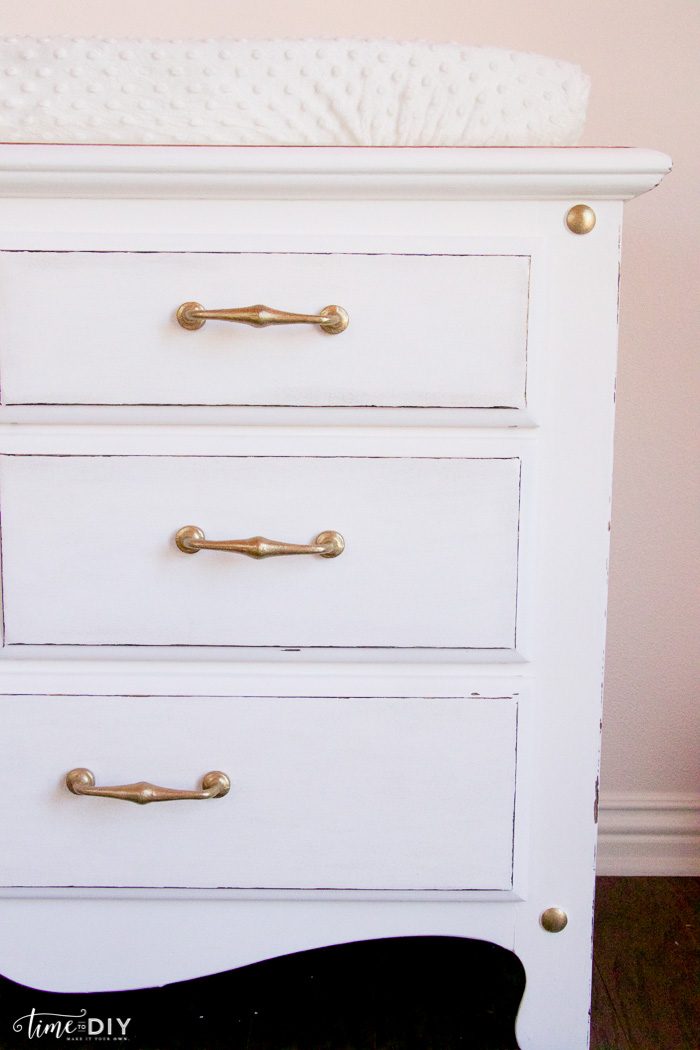 And now it's perfect for her vintage glam room!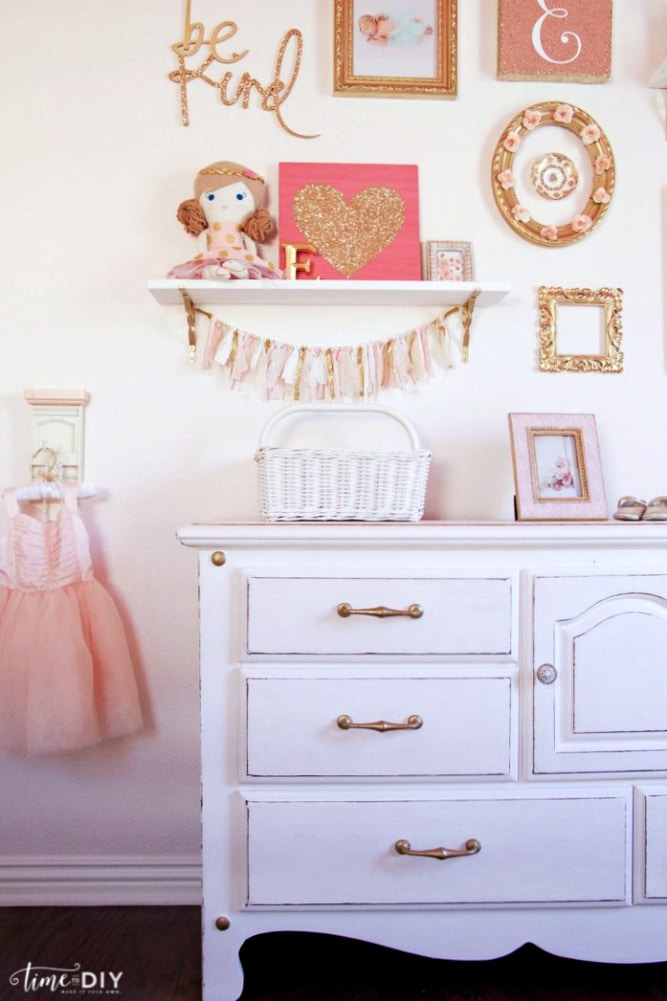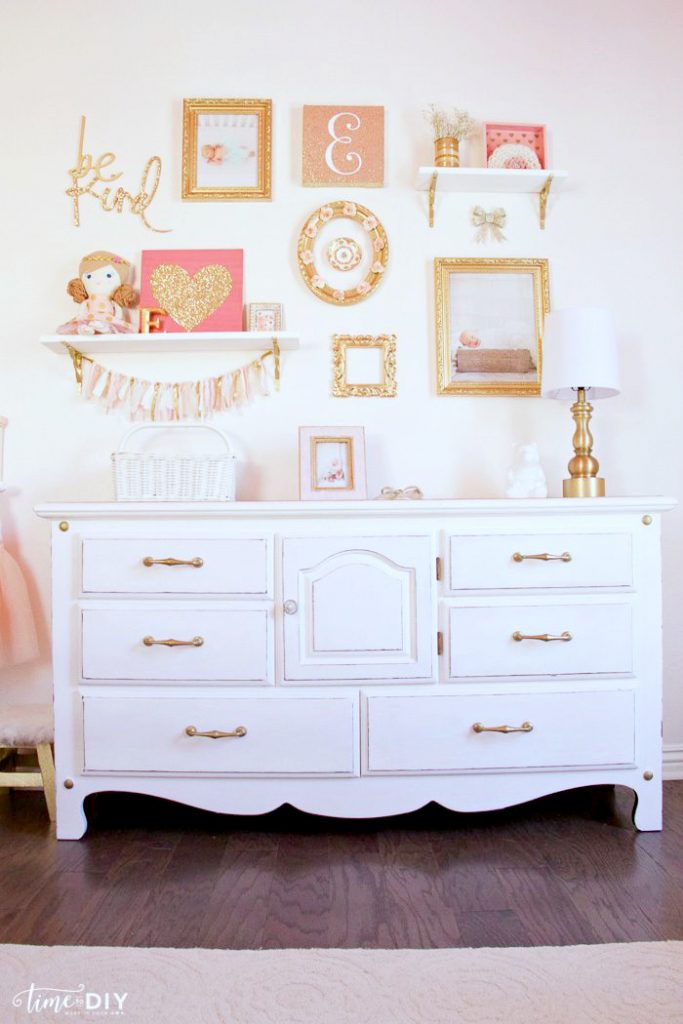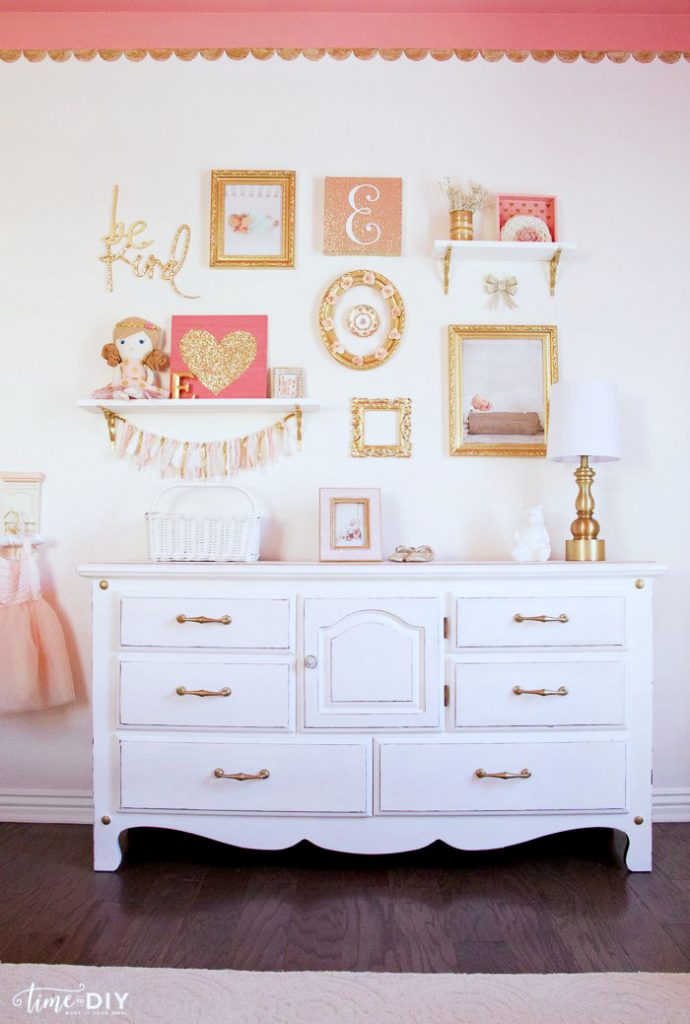 Check out other chalk paint projects like my craft closet pink desk makeover,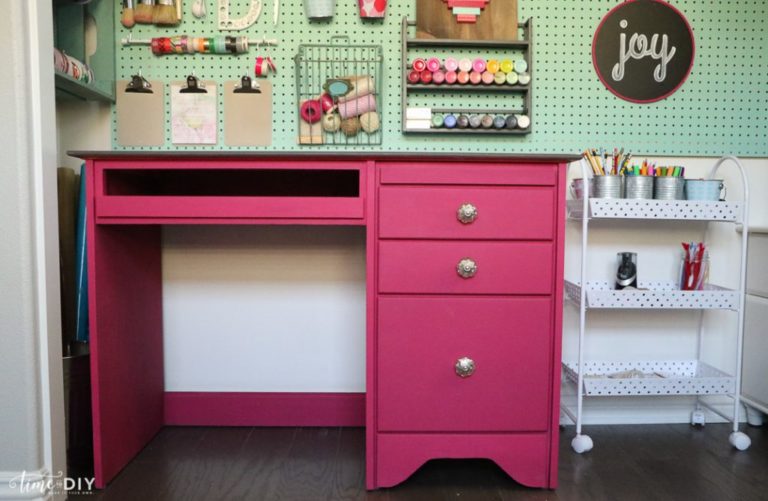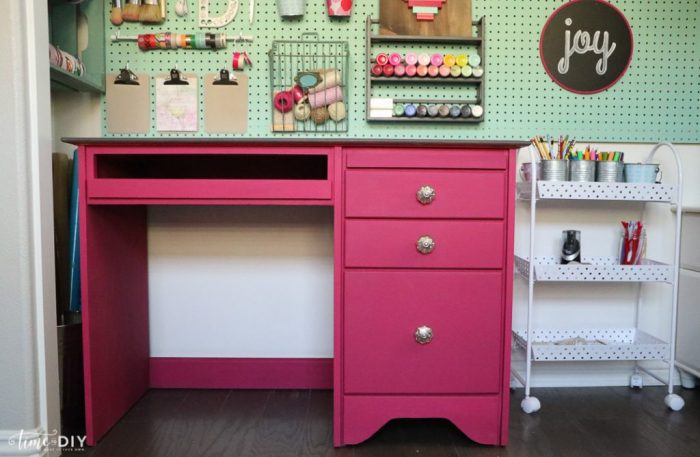 an industrial kids table I converted from a train table for my son's room,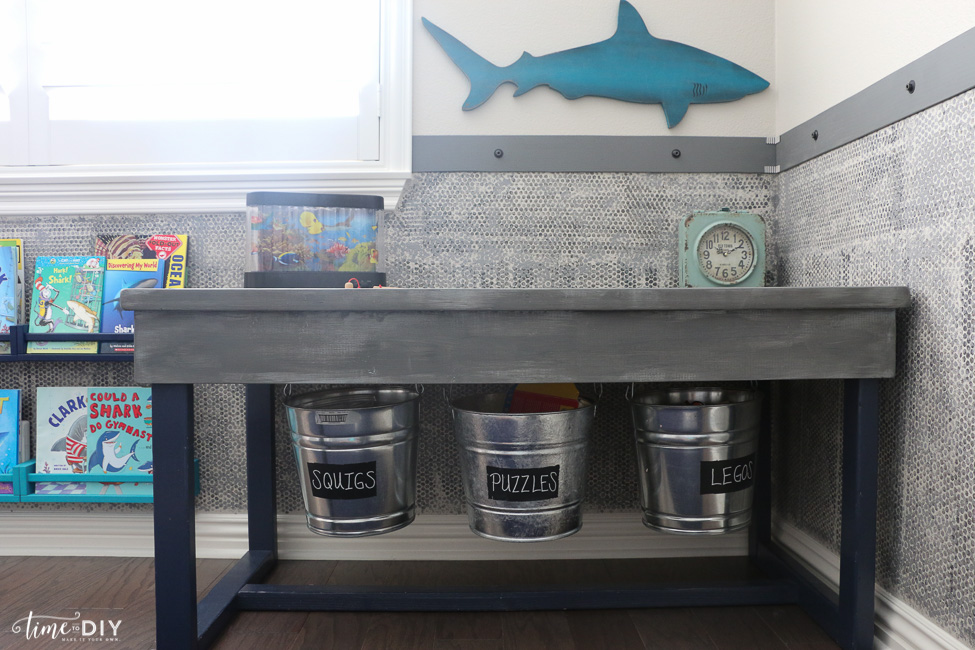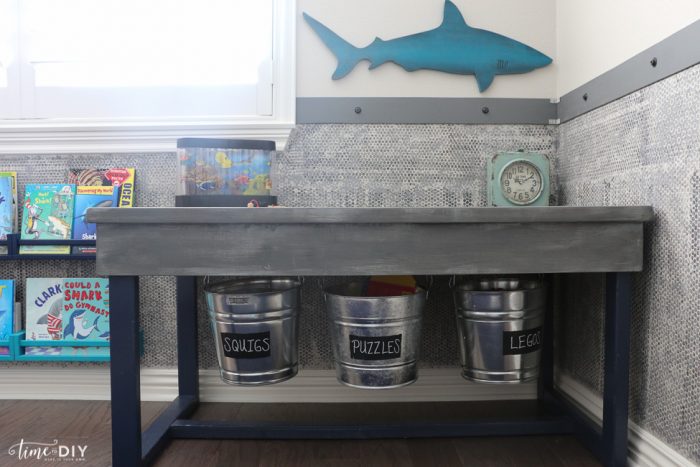 and my craft room bookcase makeover. 🙂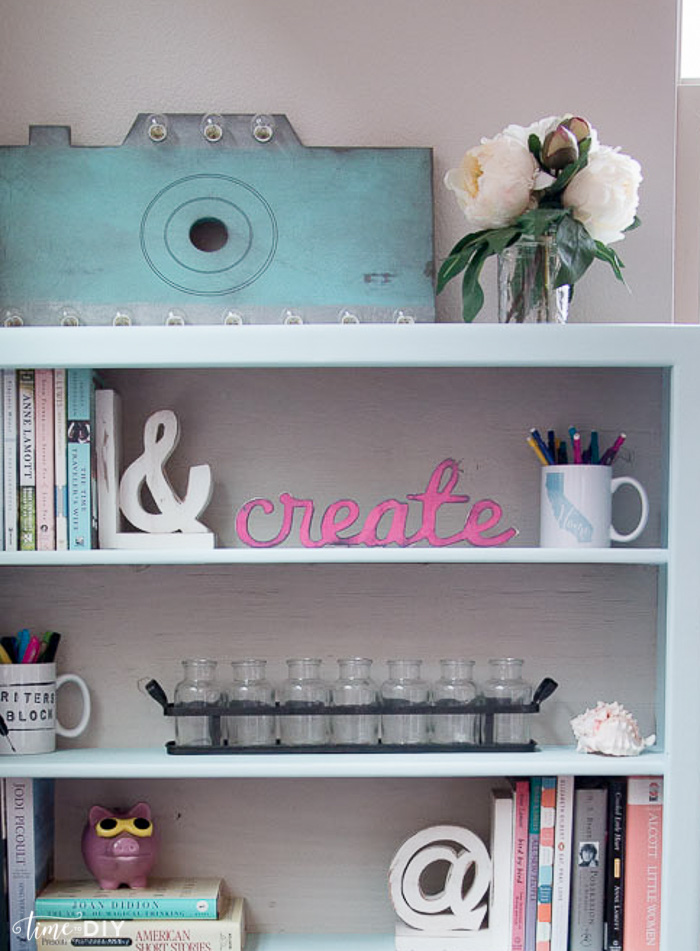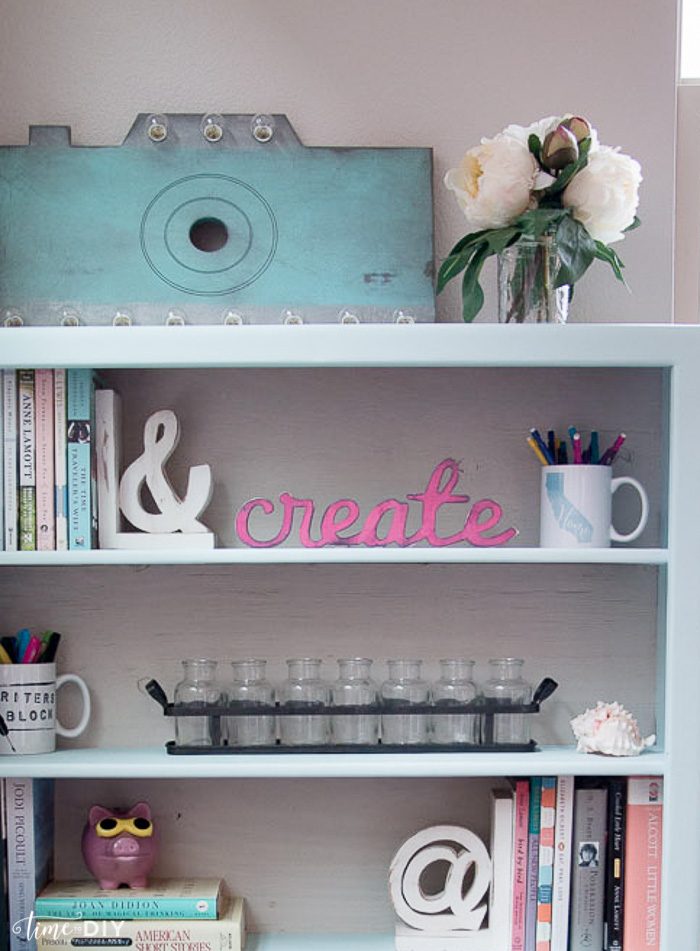 And until next time you can follow along on Facebook | Instagram | Twitter for more DIY home decor ideas!