gather up bottle brush trees + Putz-style houses and create this "Village Christmas Tree" in no time at all!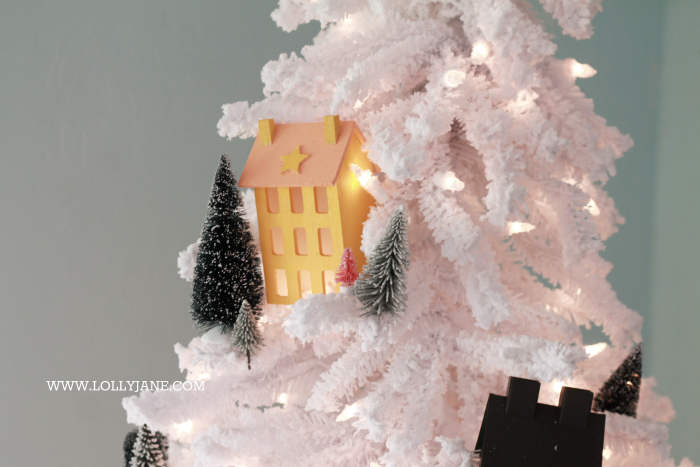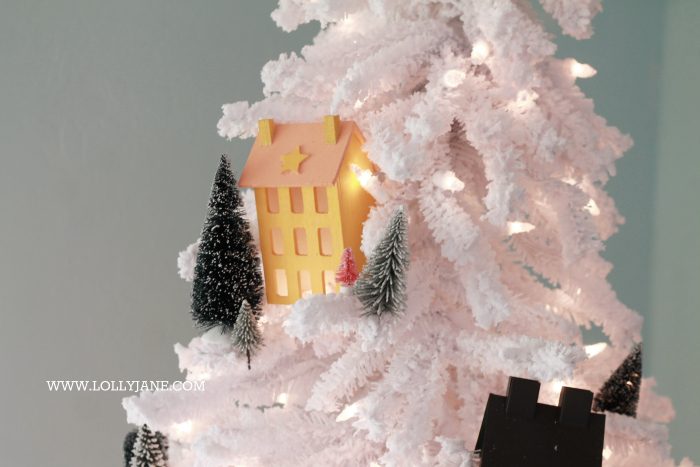 Village Christmas Tree
If you know Lolly Jane, you know we love COLOR!  (Especially if you saw last year's white tree we decorated, wow!) When we spotted Matha's winter village wreath, we knew we wanted to replicate the look…tree style!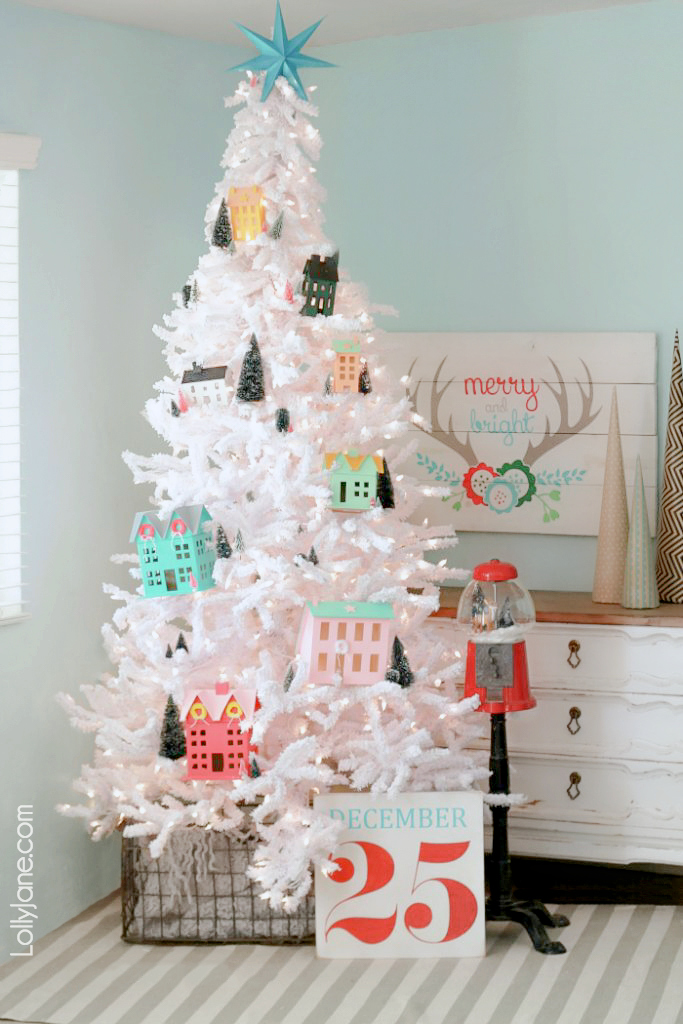 Here's Martha's cute Village Wreath… fa-la-la-la-looove!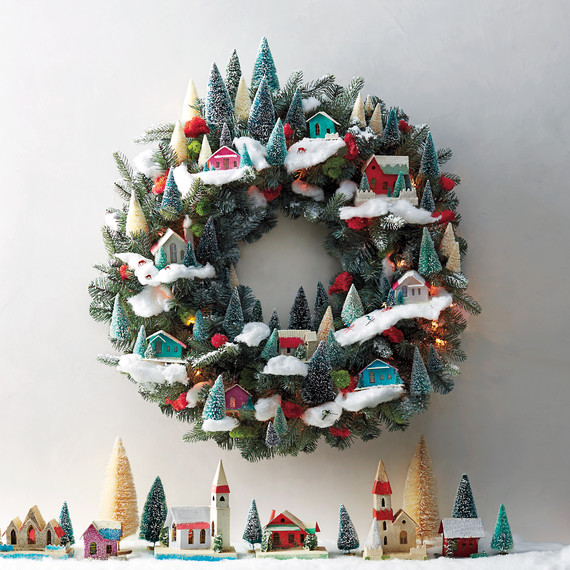 Supplies to Make a Village Christmas Tree
Bottle brush trees are all the rage, they're such fun decor! We gathered about 35 bottle brush trees and 8 different Putz-style houses to pull together this look and we love how it turned out! Let's get up close and personal with this village theme Christmas tree!
SOURCE LIST: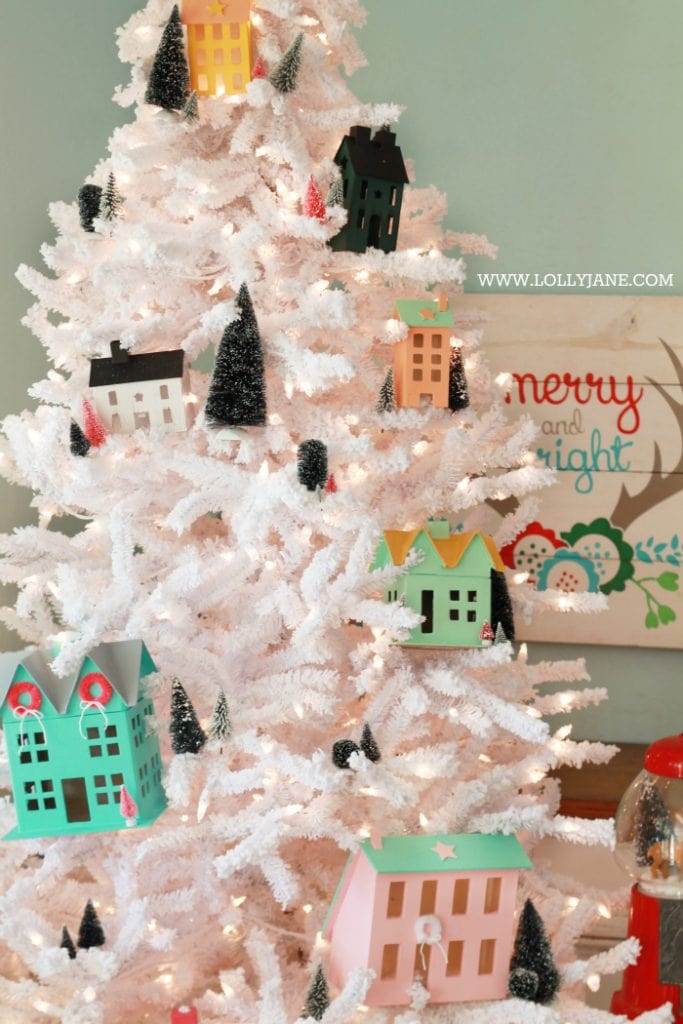 Steps to Make a Village Christmas Tree
Only two of the trees came pre-finished, I painted the rest in my usual coral, aqua, mint, mustard pallet to bring some color to all that white! I also took a cue from Be Crafty's Insta and made the little wreaths from pipe cleaners, aren't they the perfect touch?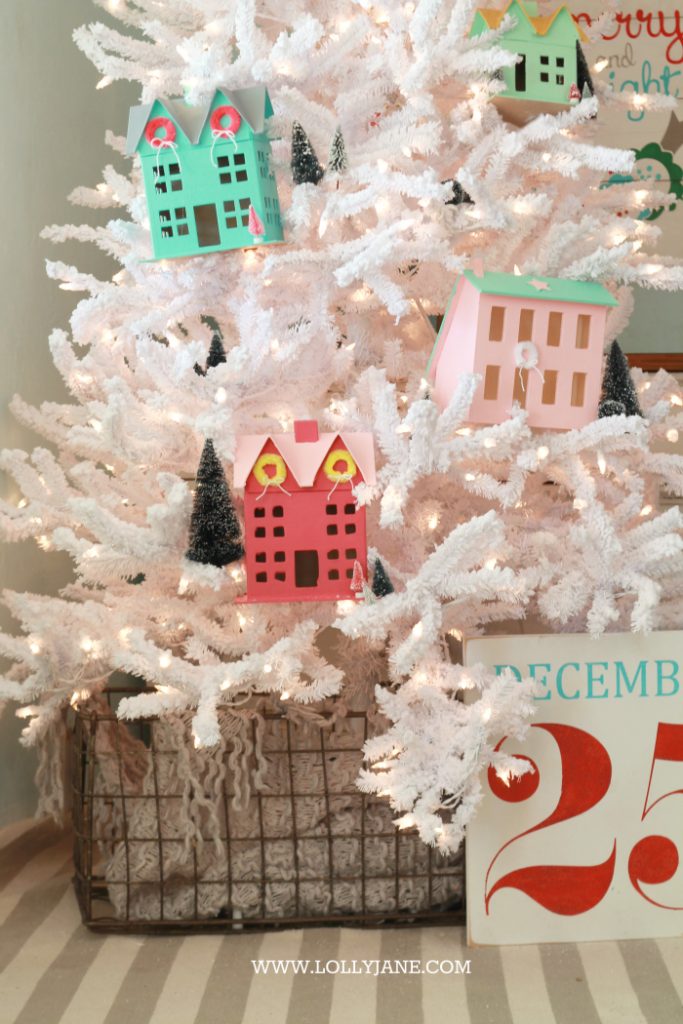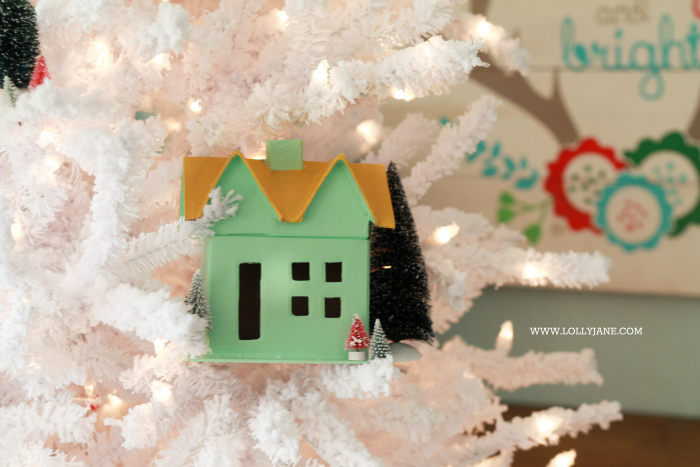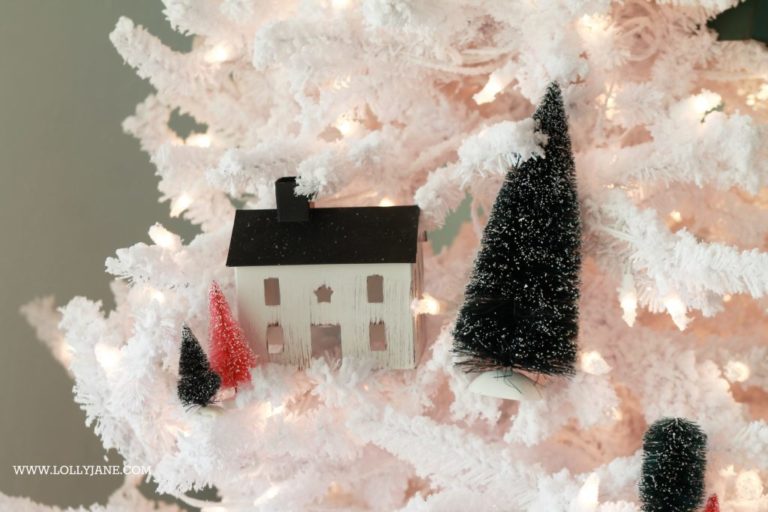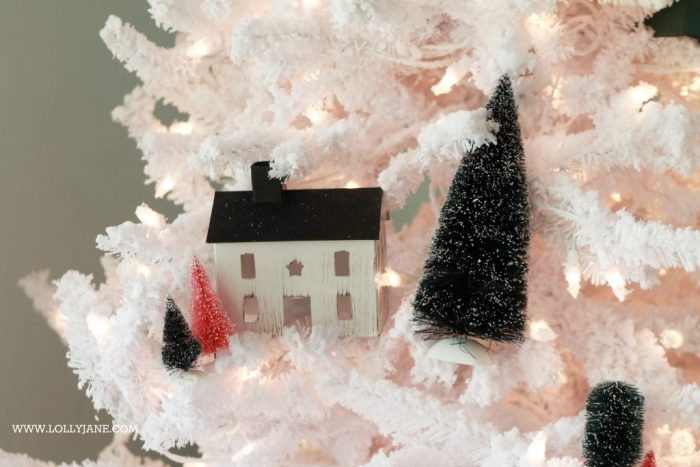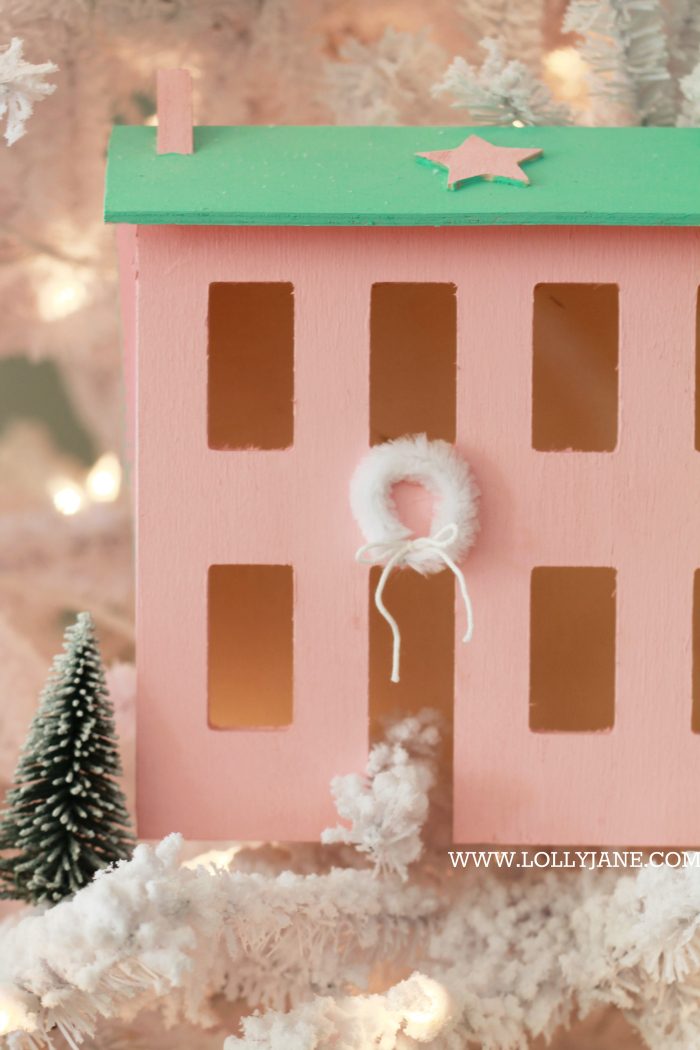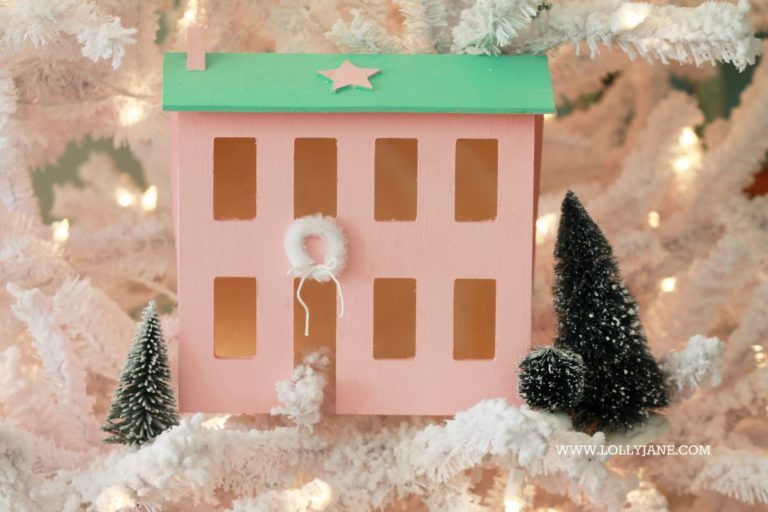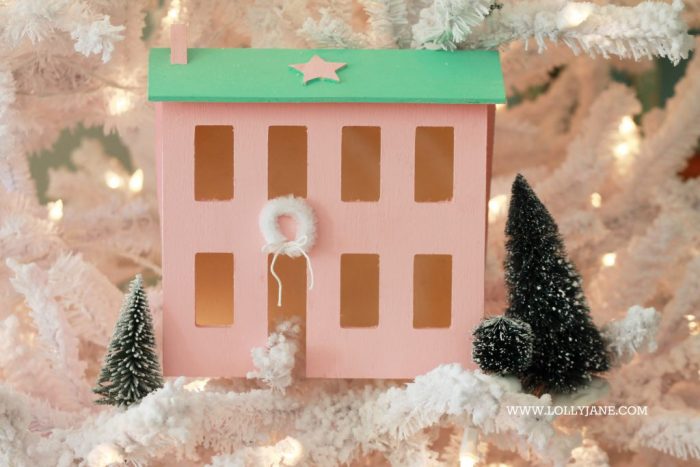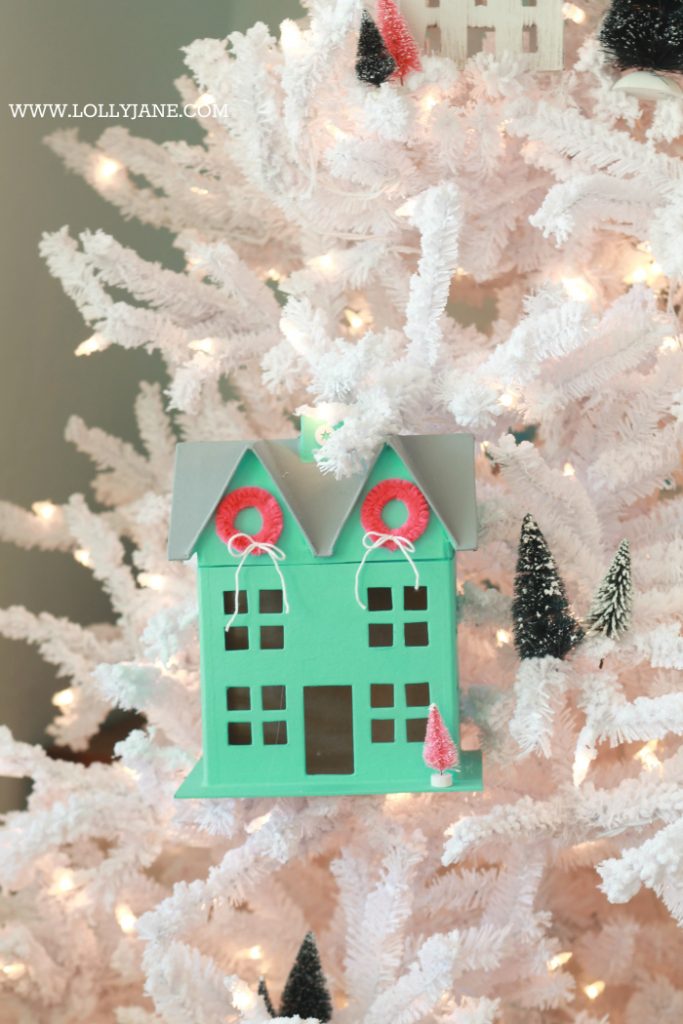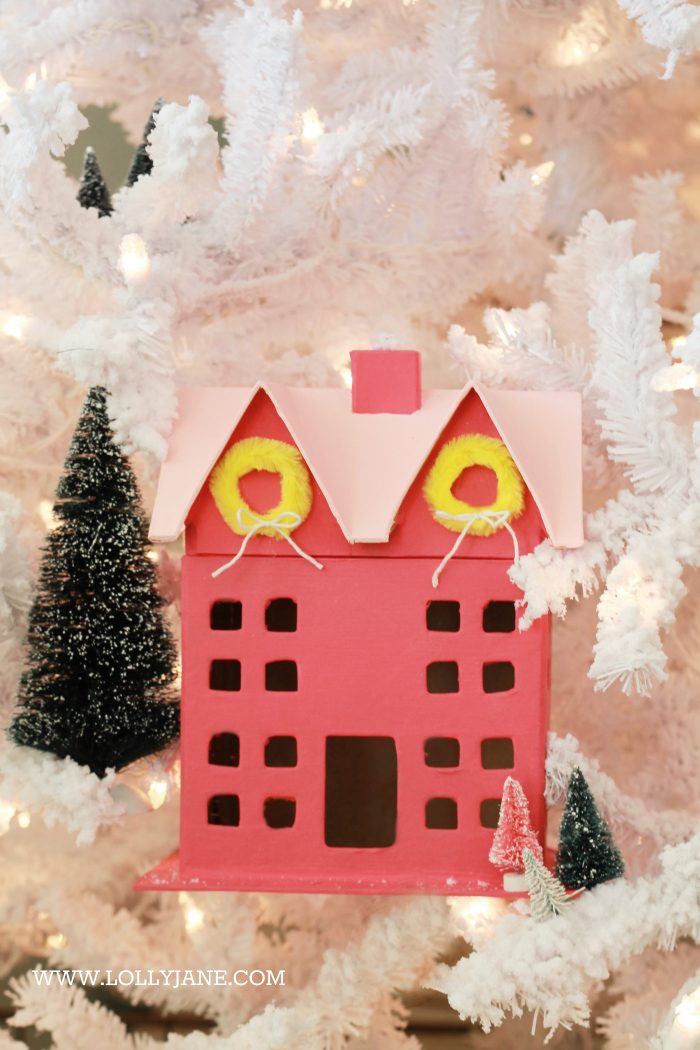 I nabbed this blue star from Target, it was $3 and the perfect pop of color to top off our winter village Christmas tree!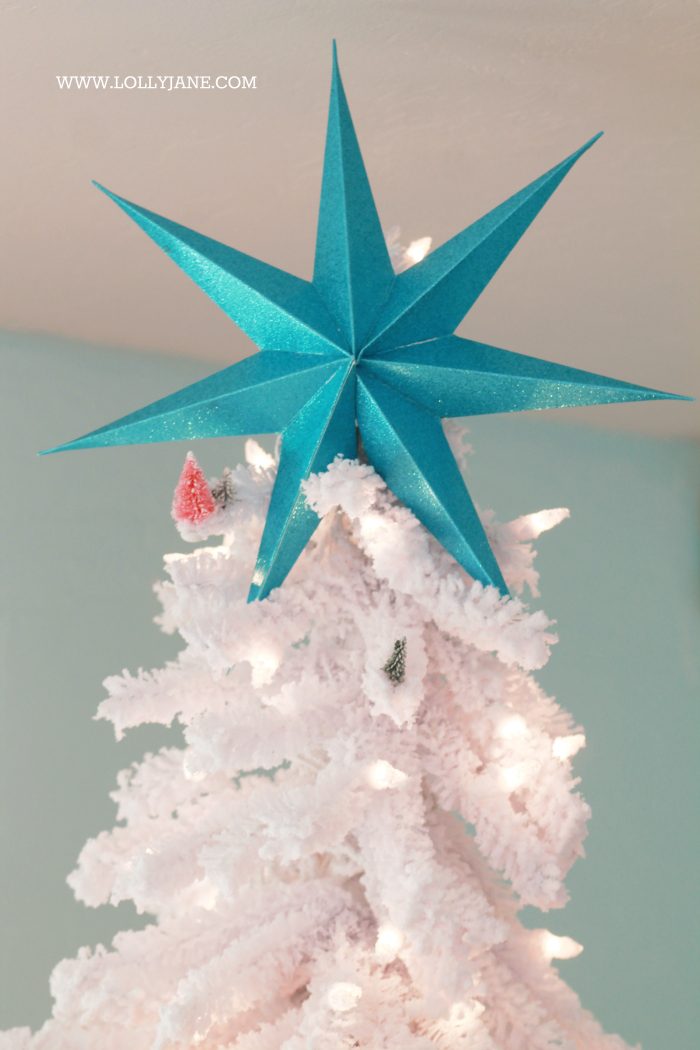 If you follow us on Instgram, you'll have seen our gumball machine turned snow globe. So cute! Use #showmeyoursnowglobe and we will feature it in our Instagram stories!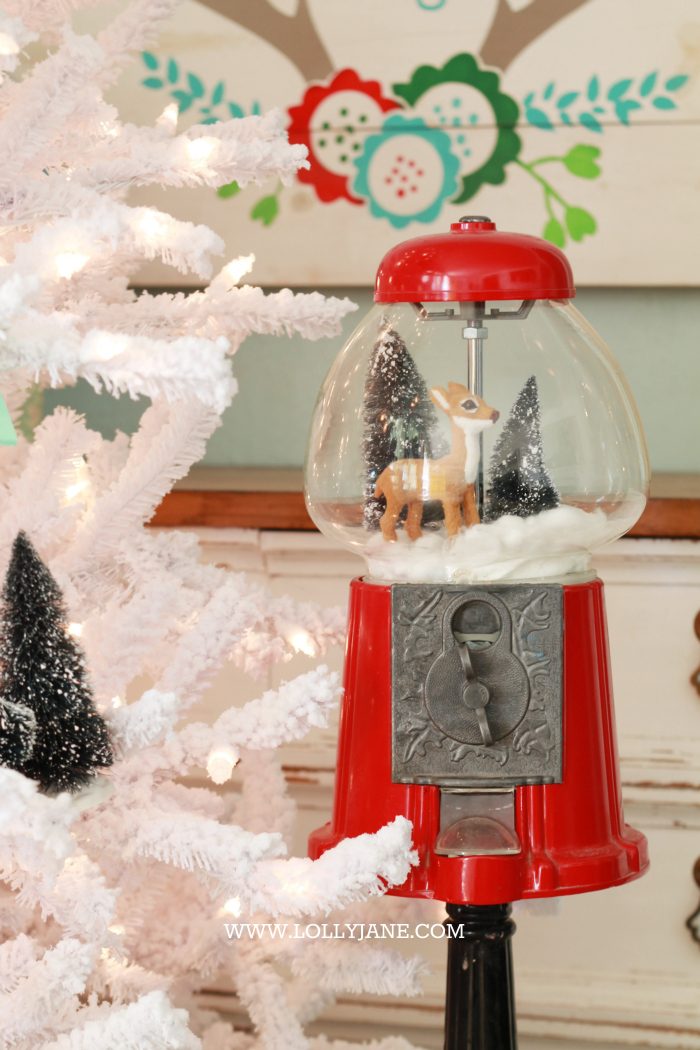 We made the paper wrapped trees last year and whoo hoo! They were featured in People magazine's 2017 December holiday edition.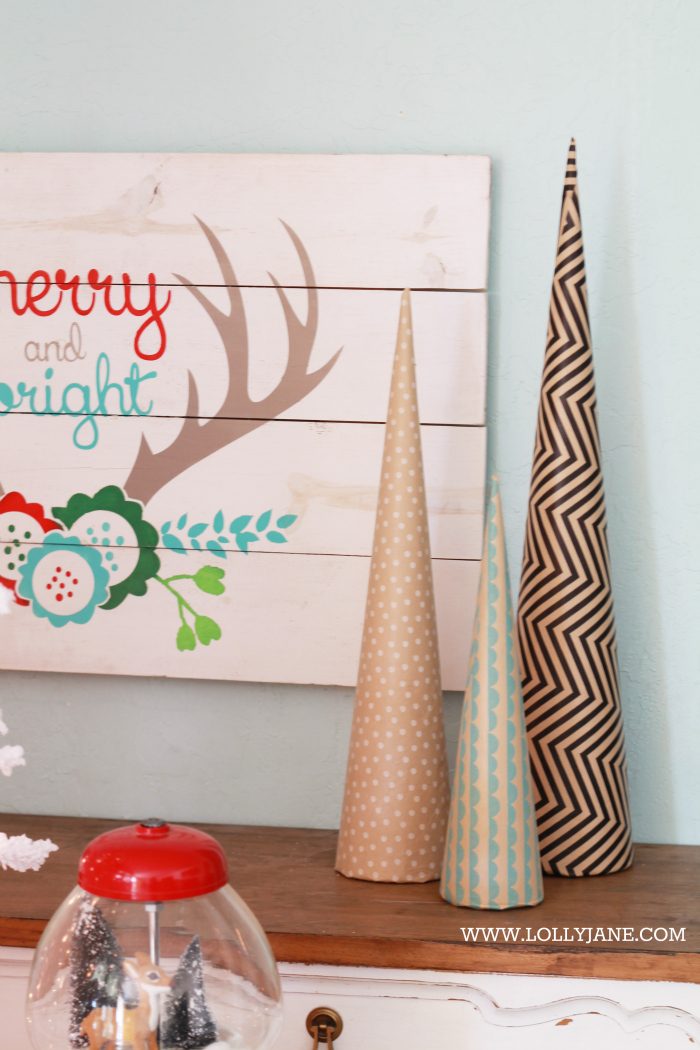 We made this cute Merry and Bright pallet sign last year.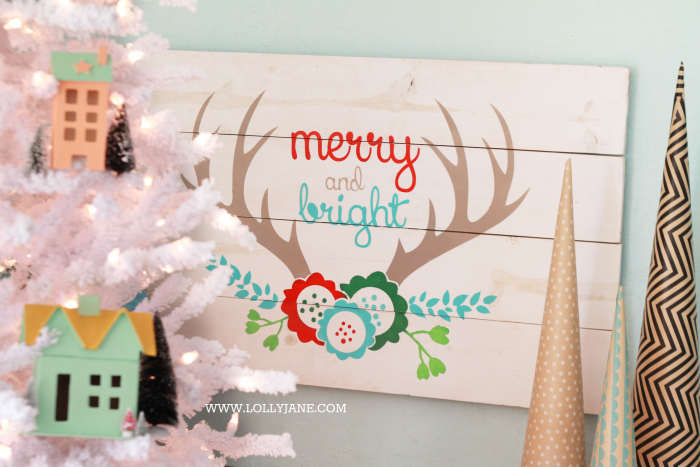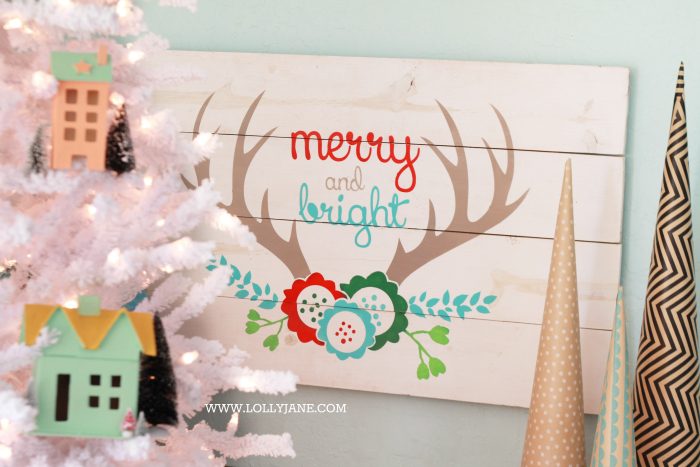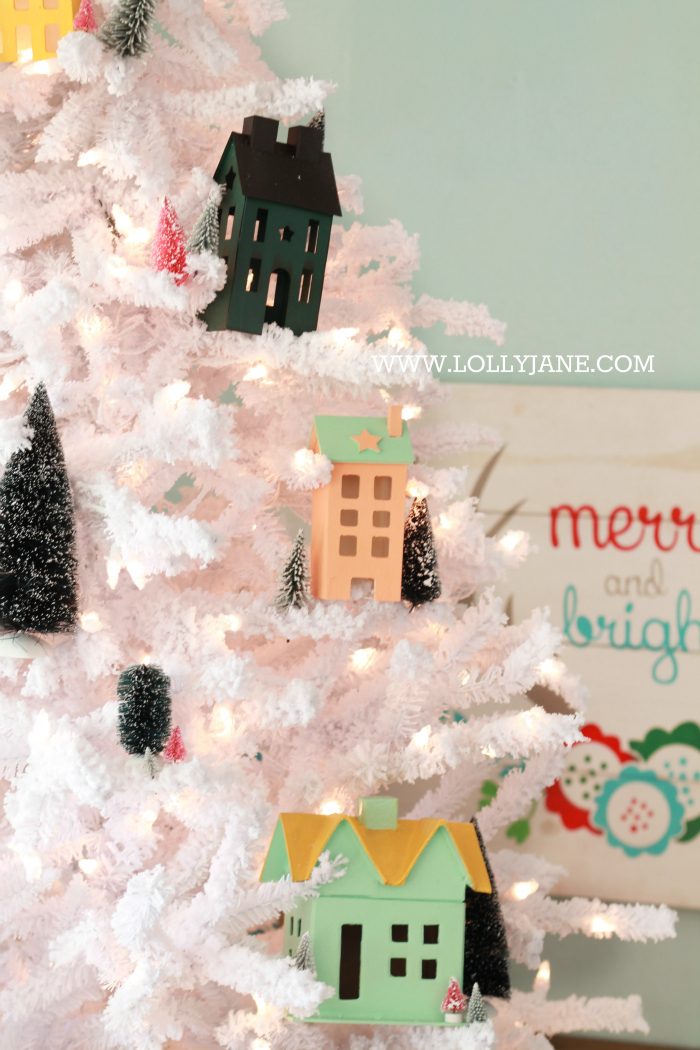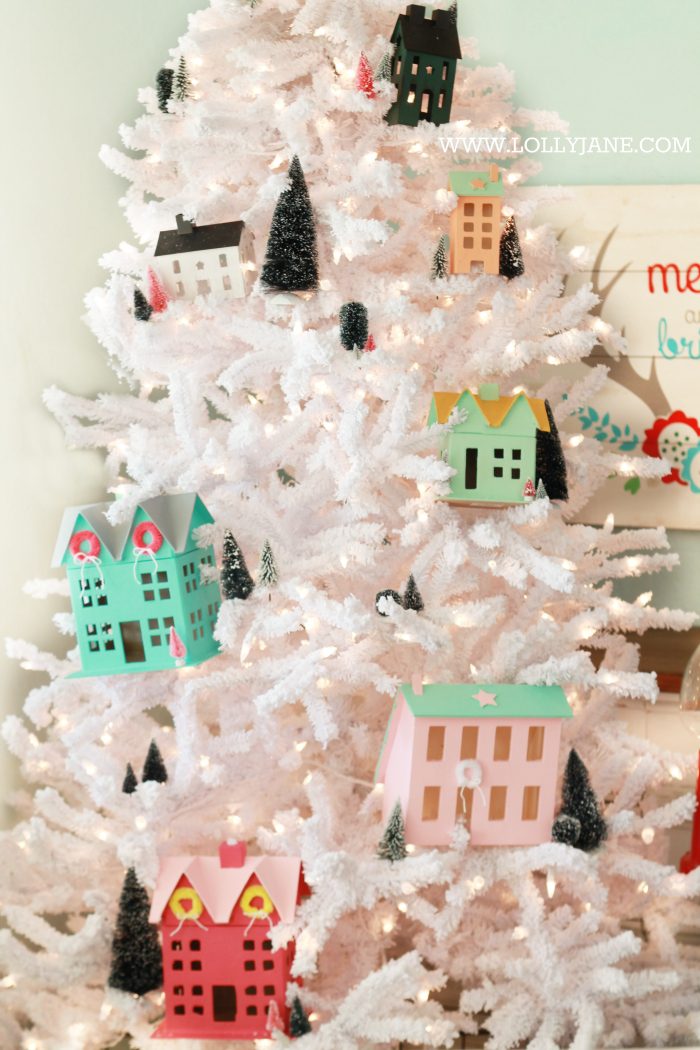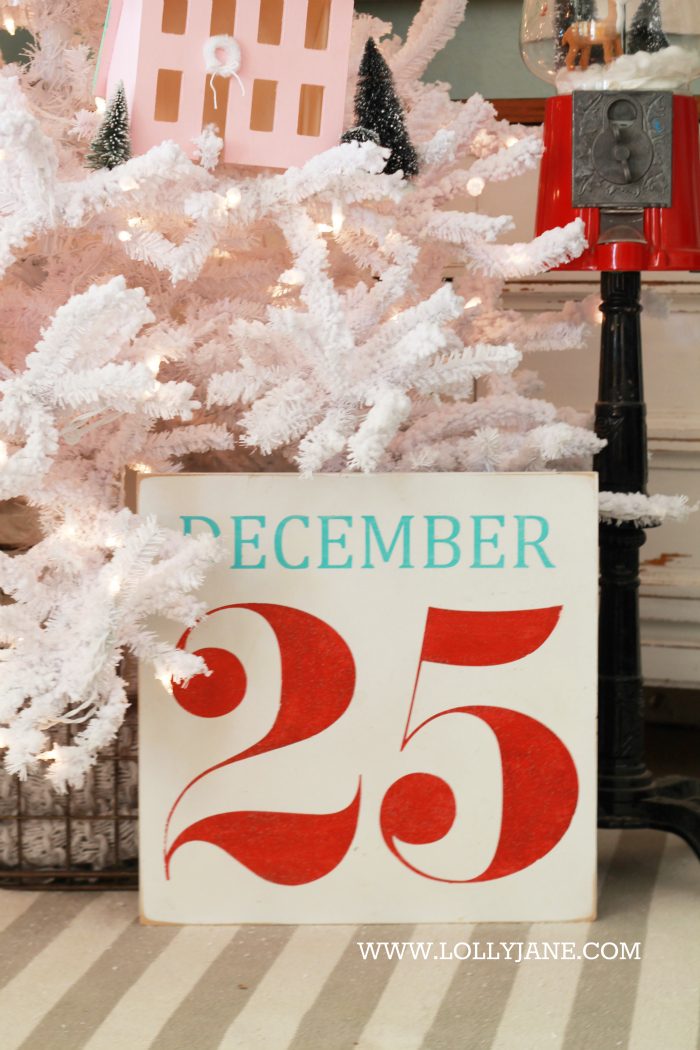 We made this cute 25 sign at our craft night last year and still love the aqua. (See our sign shop here.)  Find the dresser makeover here.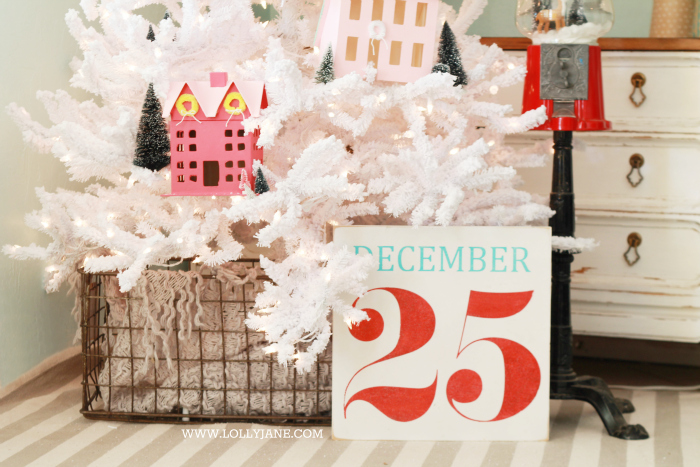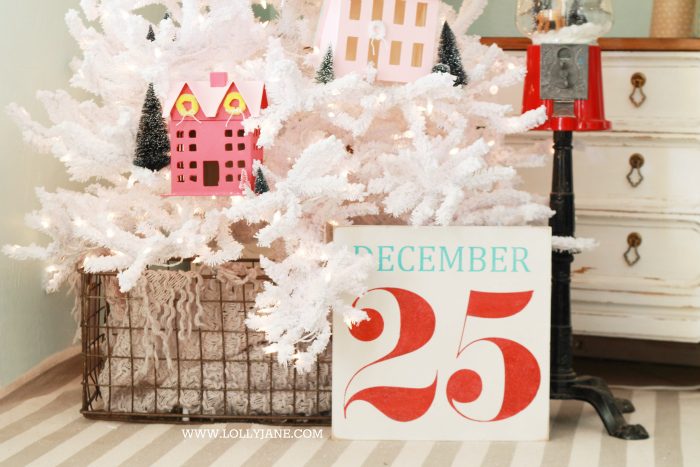 SOURCE LIST: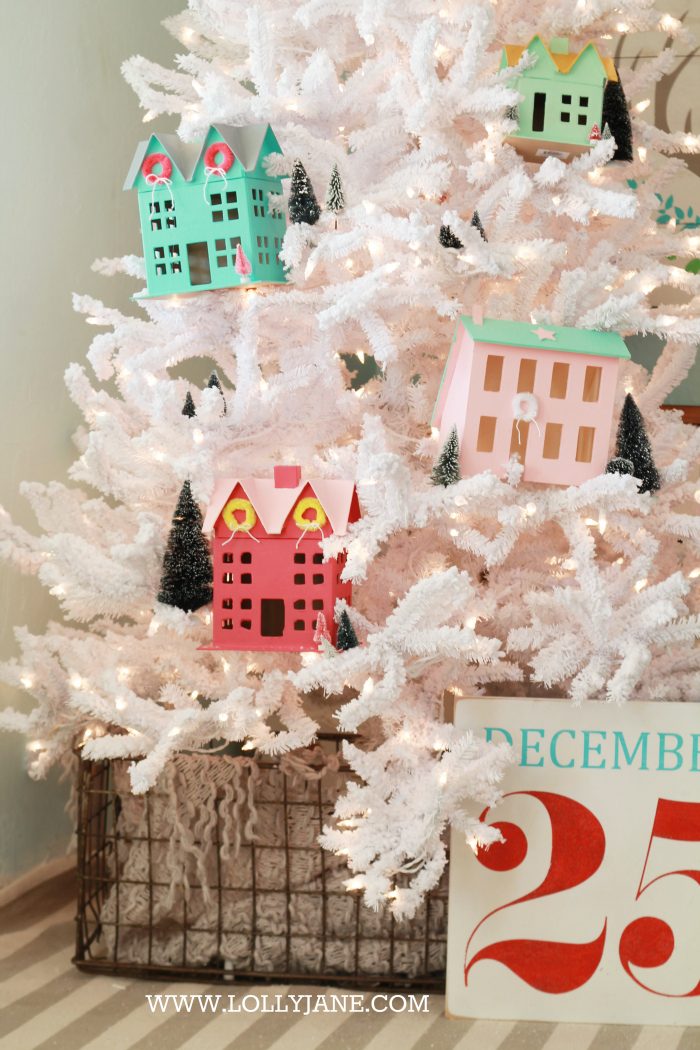 Here is last year's tree, a little blinding, right!? HA!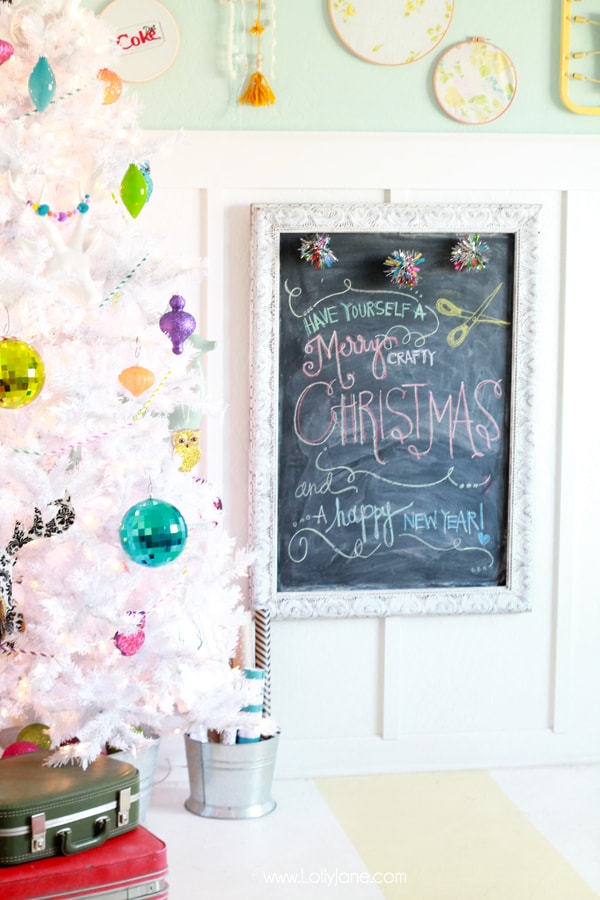 Visit all of our Christmas ideas like our DIY holiday card display,

and our yummy recipes like our easy Rolo cookies.