Thrifted Thanksgiving Centerpiece
Transform your Thanksgiving centerpiece by incorporating thrifted items like a cornucopia, candles, and pumpkins for a cozy and welcoming holiday setting.
Thanksgiving is a time to come together with family and friends, sharing gratitude and delicious food. One way to set the perfect ambiance for this special holiday is by creating a beautiful Thanksgiving centerpiece.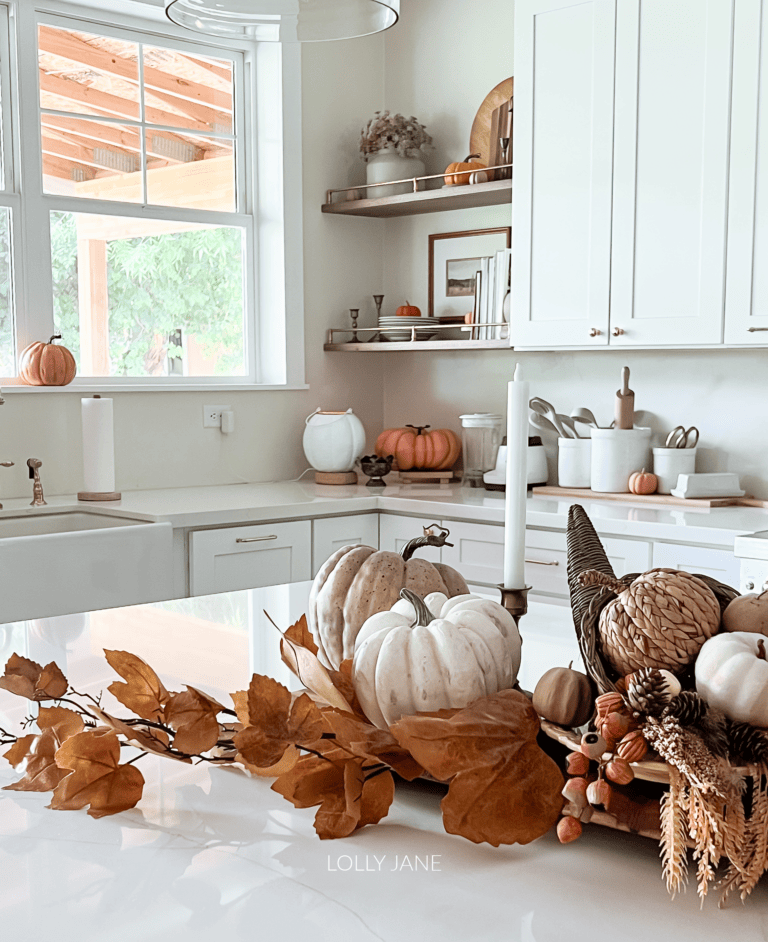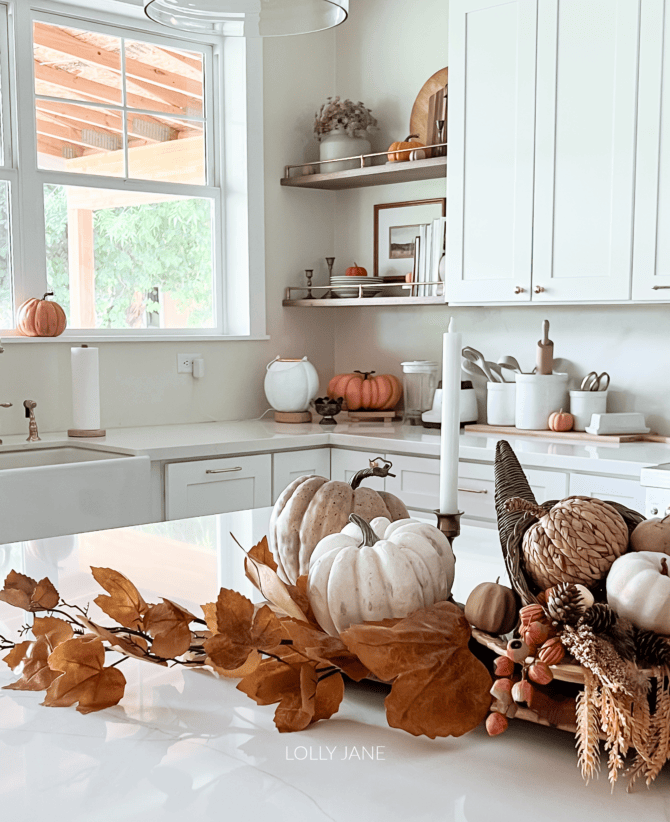 Instead of splurging on expensive decor, embrace the creativity of thrifted finds. We'll guide you through the process of crafting a charming Thanksgiving centerpiece using thrifted treasures.
Read on for easy ways to save on decorating this holiday season without sacrificing style then scroll down for 15 more Thanksgiving centerpiece ideas for our creative friends!
Step 1: Thrift Store Treasure Hunt
Visit your local thrift stores, antique shops, and secondhand markets to find unique items that can become the focal point of your centerpiece. Look for items like vintage vases, old candleholders or even a cornucopia. We found ours for $2!
Step 2: Choosing the Perfect Pieces
Select thrifted items that reflect the colors and themes of Thanksgiving. Earthy tones, warm hues, and items that evoke a sense of abundance work well. You might even stumble upon quirky, unexpected items that add a delightful twist to your centerpiece like this giant charcuterie boards or cutting boards which make a great base for decor!
Step 3: The Cornucopia, A Classic Choice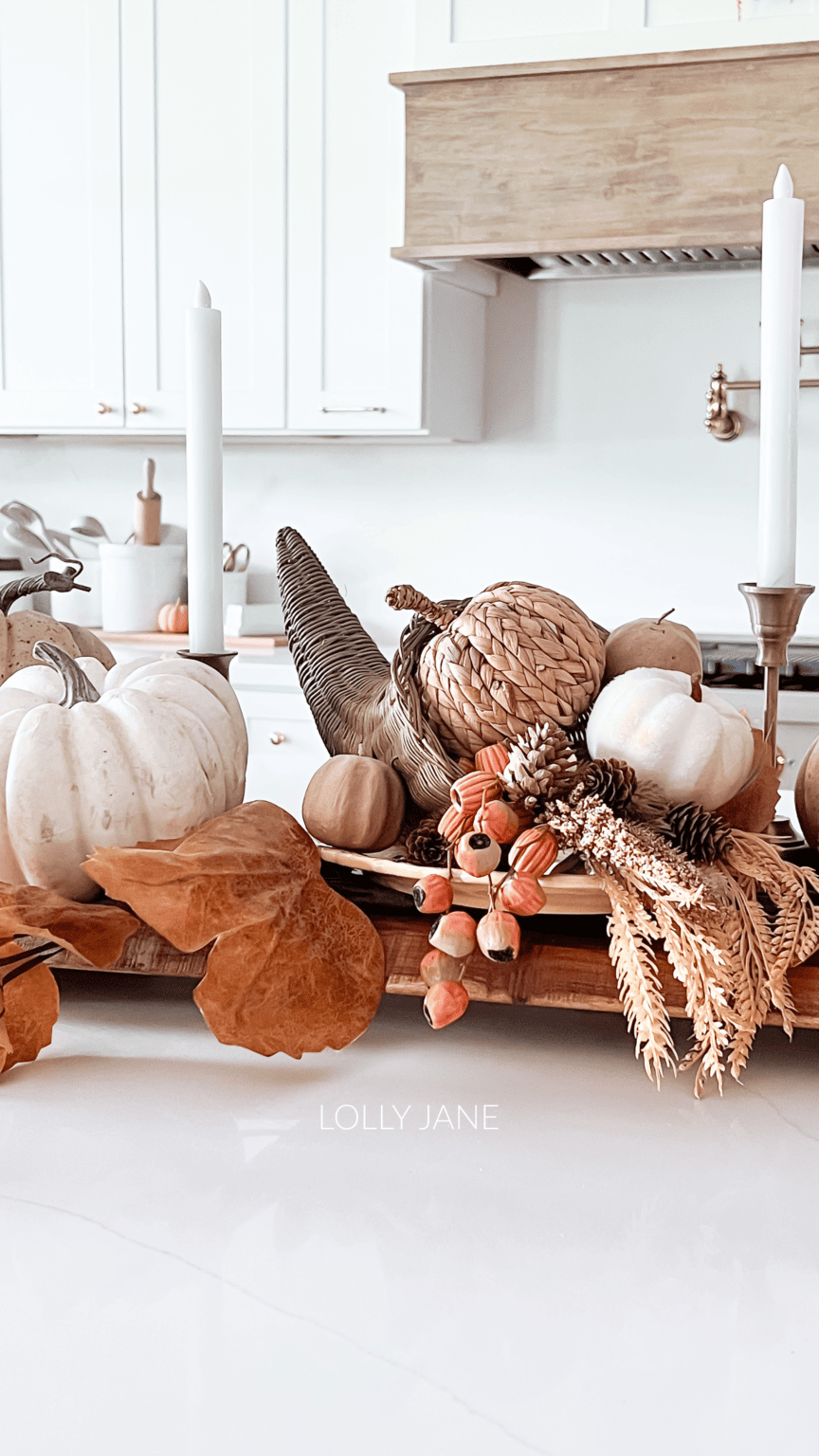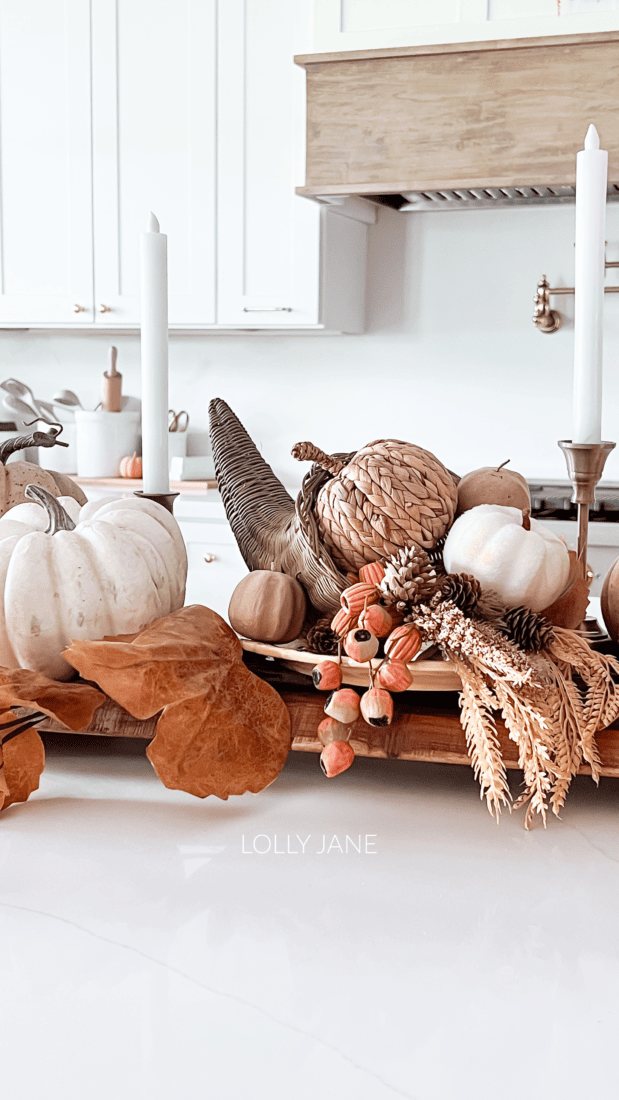 A cornucopia, also known as the horn of plenty, is a timeless symbol of abundance and prosperity. It's a perfect centerpiece base.
You can often find cornucopias in thrift stores like we did, we see them often, especially when it's after the new year. They're also cute hanging from a hook with velvet ribbon filled with small pumpkins and gourds.
More Thanksgiving Ideas
Step 4: Adding Candles for Warmth
Candles add a warm, inviting glow to your centerpiece. Look for thrifted candleholders, perhaps in metallic tones or rustic finishes, to complement the theme.
Be sure to choose unscented candles to avoid competing with the aroma of your Thanksgiving feast. We prefer these flameless battery-operated candles with a remote control. Bonus: the base is made with real wax.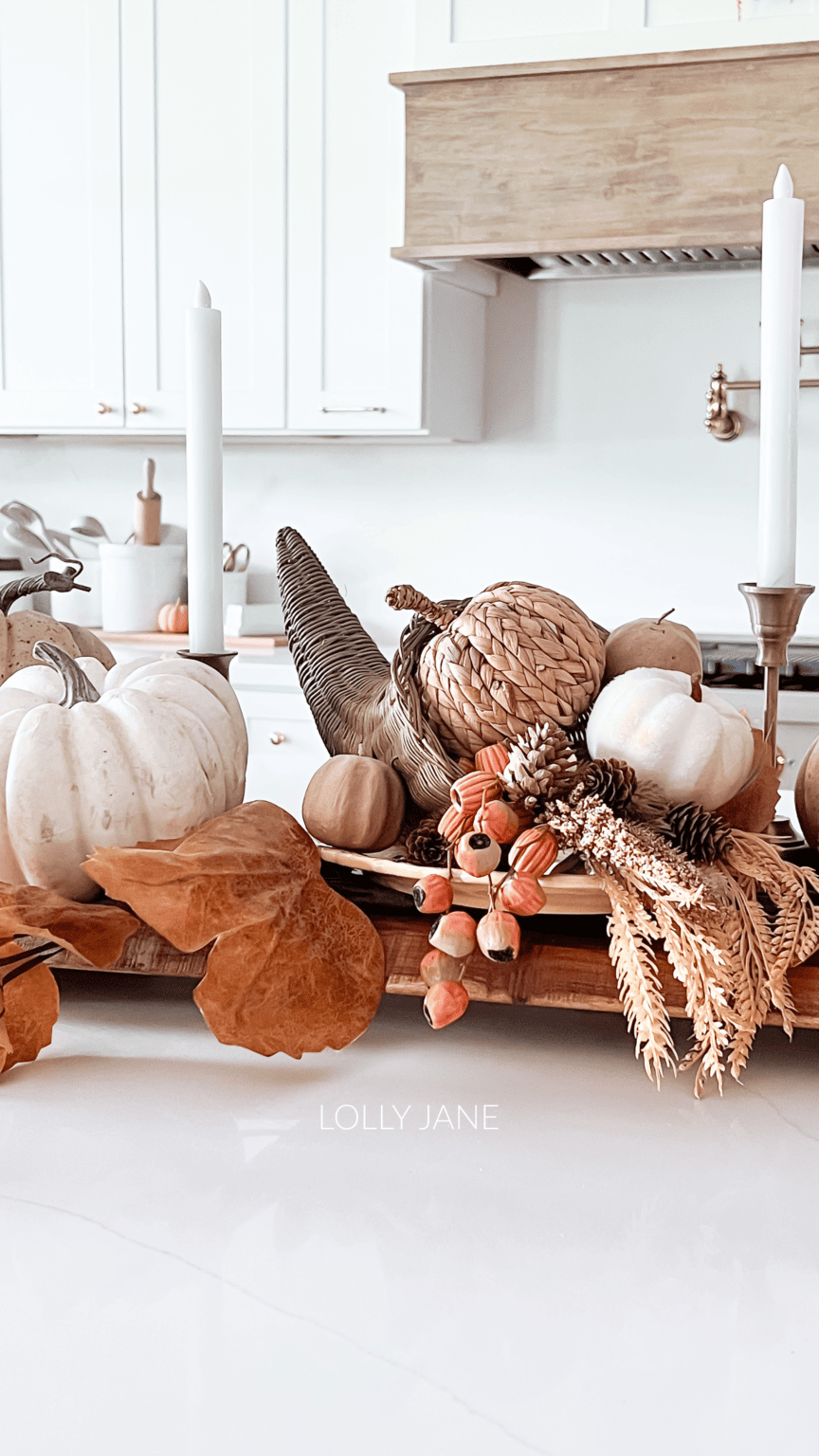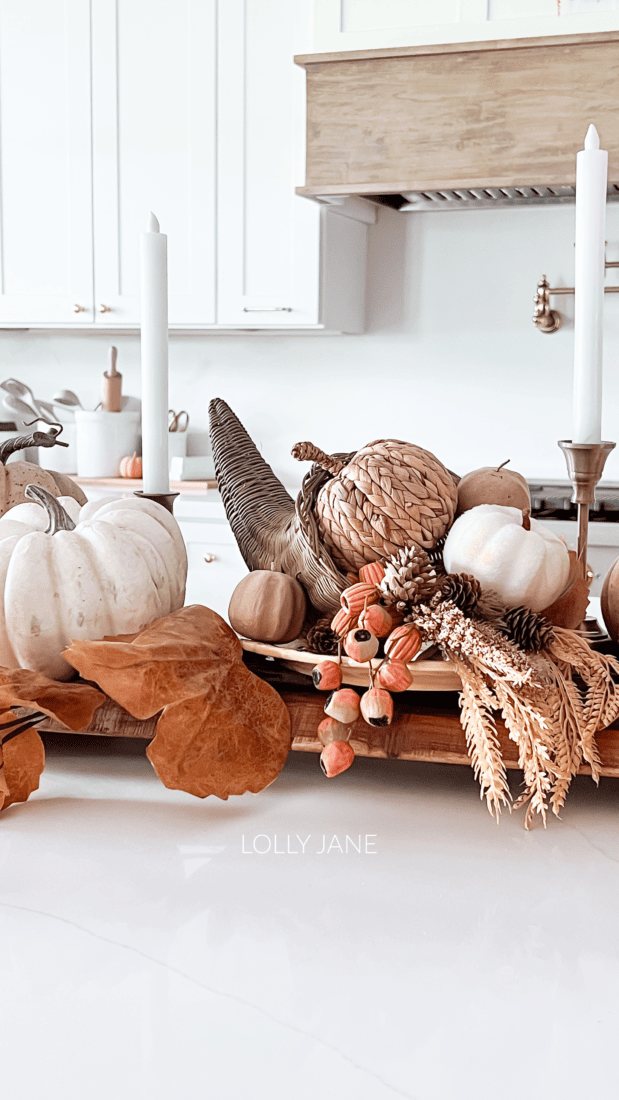 Step 5: Incorporating Pumpkins and Gourds
No Thanksgiving centerpiece is complete without a touch of fall. Thrifted heirloom pumpkins and gourds can be painted, adorned with glitter, or left in their natural state to bring a bit of the harvest season to your table.
Step 6: Assembling Your Centerpiece
Arrange your thrifted treasures in the cornucopia or around it, creating a balanced and visually pleasing composition. Don't be afraid to get creative and mix and match items until you achieve the desired look.
Step 7: Final Touches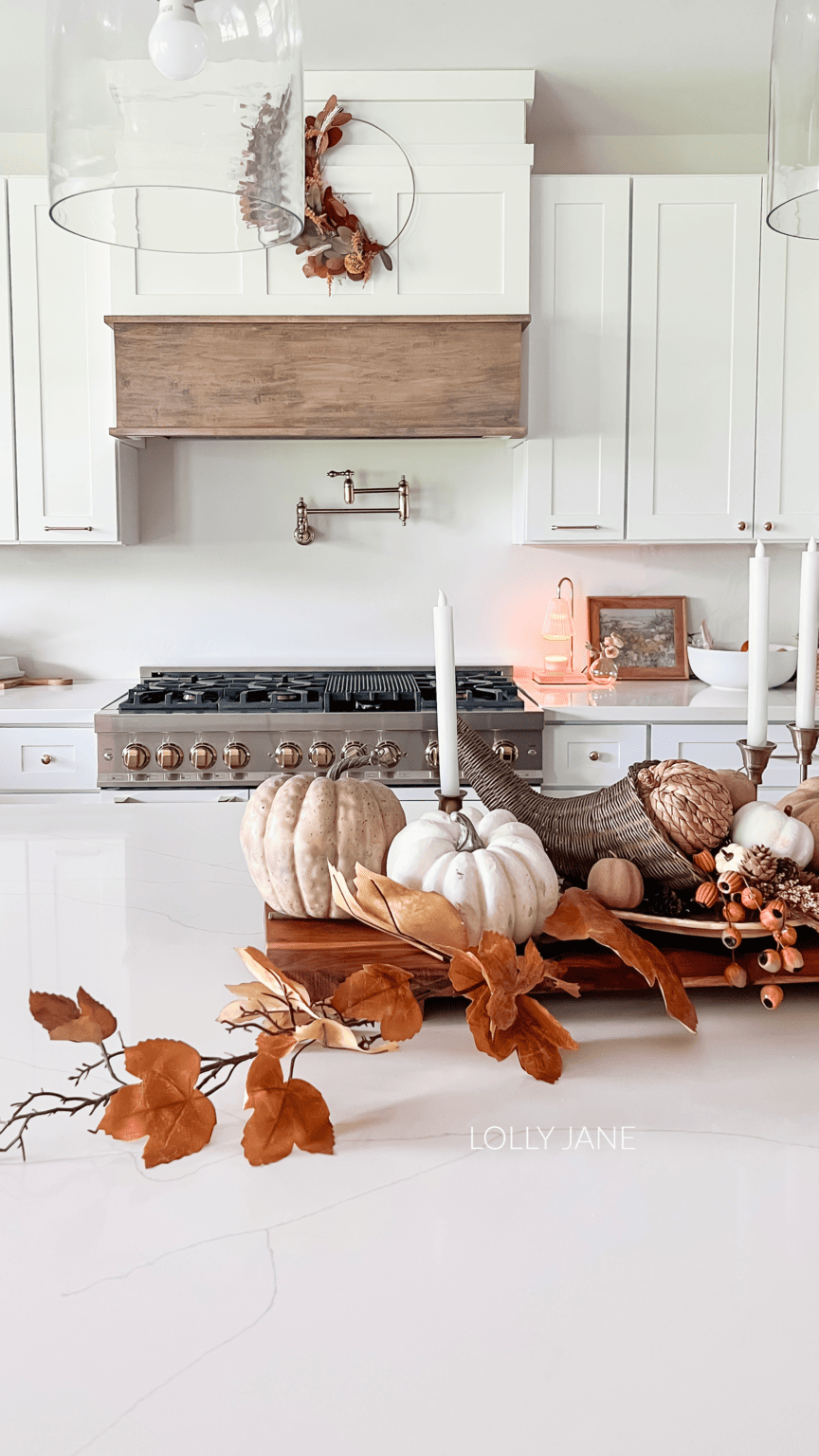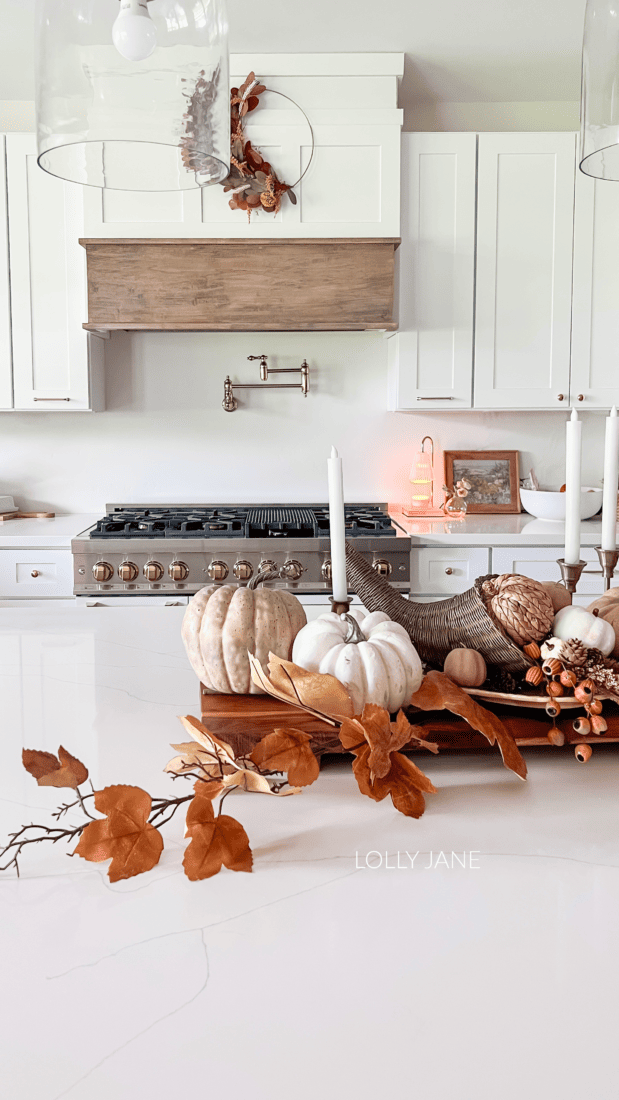 Consider adding a touch of greenery, fall leaves, or pinecones to complete the centerpiece. These elements will add depth and texture to your creation.
SHOP THE LOOK
Creating a Thanksgiving centerpiece with thrifted finds not only adds a unique and personal touch to your holiday decor but also promotes sustainability. Watch your Thanksgiving table come alive with charm and character. Your guests will be impressed by your creativity and eco-conscious approach to holiday decorating.
More Thanksgiving Table Setting Ideas for 2023
Elevate your Thanksgiving table with 15 fresh and inspiring centerpiece ideas for 2023 from our creative friends. From elegant to eclectic, we've helped to curate a selection of stunning table settings that will make your Thanksgiving feast a memorable one.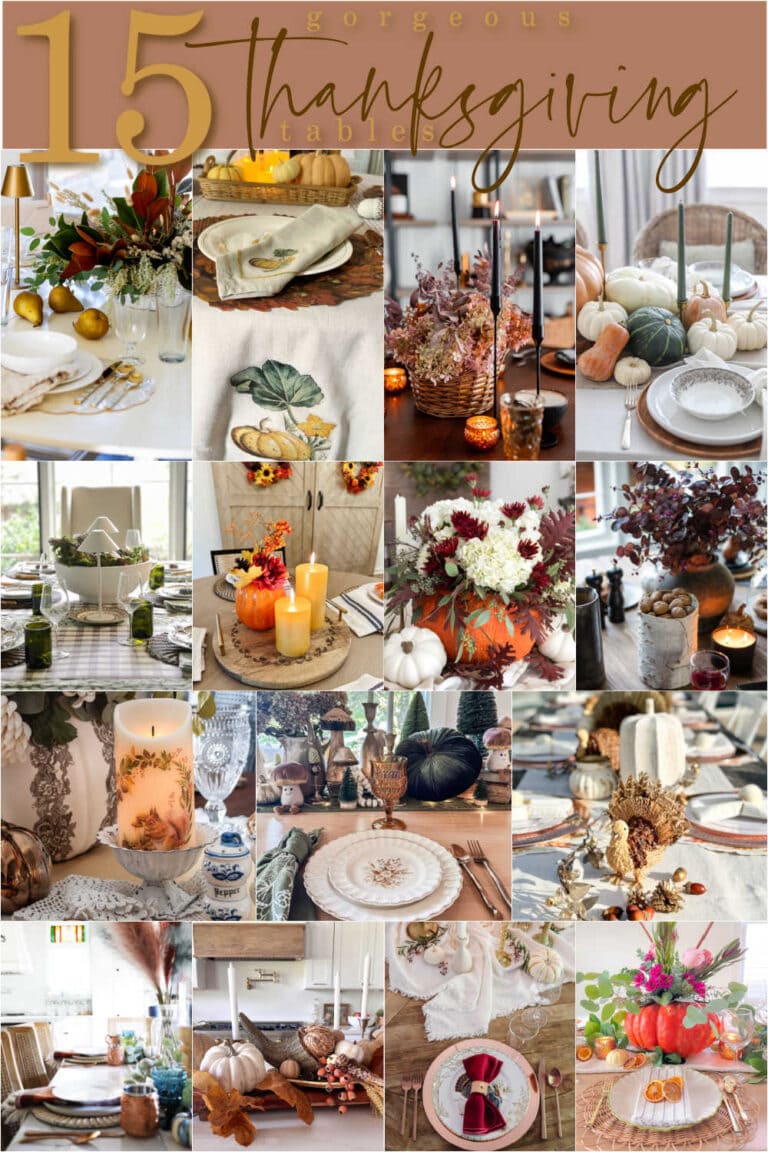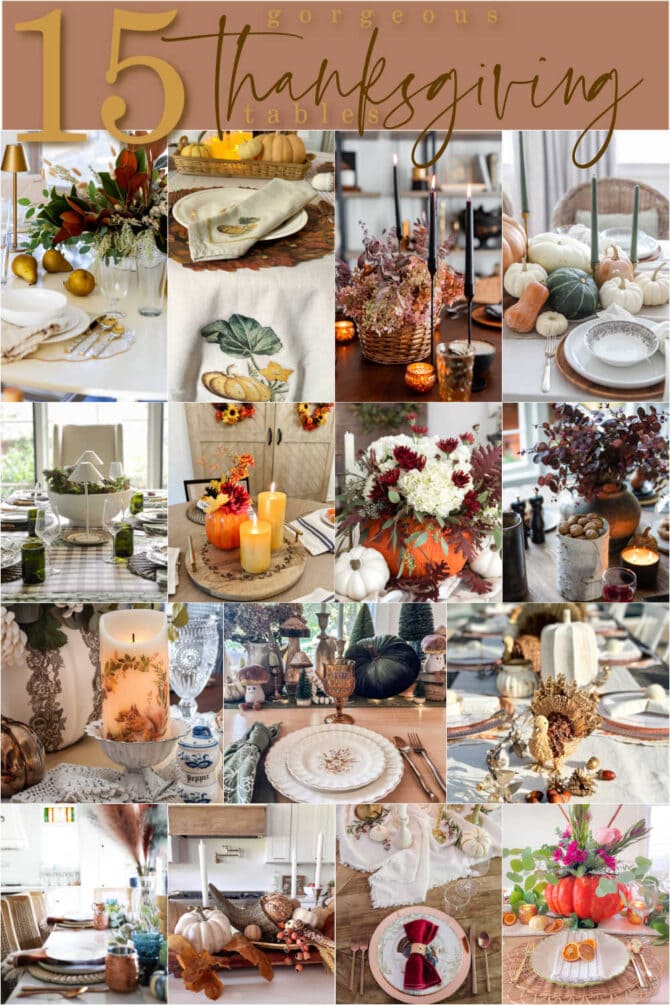 thanksgiving
Centerpiece Ideas
We hope you've been inspired by so many gorgeous Thanksgiving tablescapes! Happy decorating!