I needed to make cookies STAT for my son's last-day-of-school-party….uh, thanks for the day before notice, son! I was browsing my "Best of the Best of Utah" cookbook I got from my mother-in-law one year. I wanted something other than standard chocolate chip cookies. I came across a recipe called "Crazy Chocolate Caramel Cookies" and started drooling. ROLO cookie recipe!? Where had this been all my life?? They're chocolate cake mix cookies with Rolo's inside, brilliant. Love this easy Rolo Cookies Recipe, it's amazing!!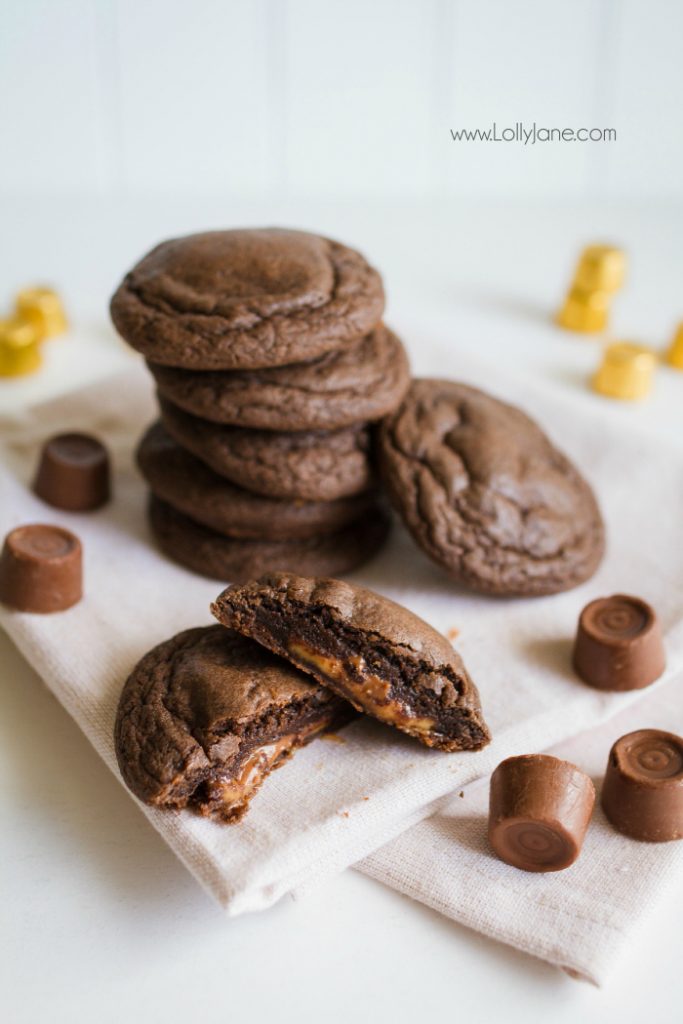 Who thought of these?? Some Mormon genius, I'm sure (; It's the perfect, quick cookie to satisfy an emergency sweet tooth attack for chocolate lovers! And just 4 ingredients!! Here's what you need to make your own:
1 box of chocolate cake mix
1/3 cup oil
2 eggs
Rolo candies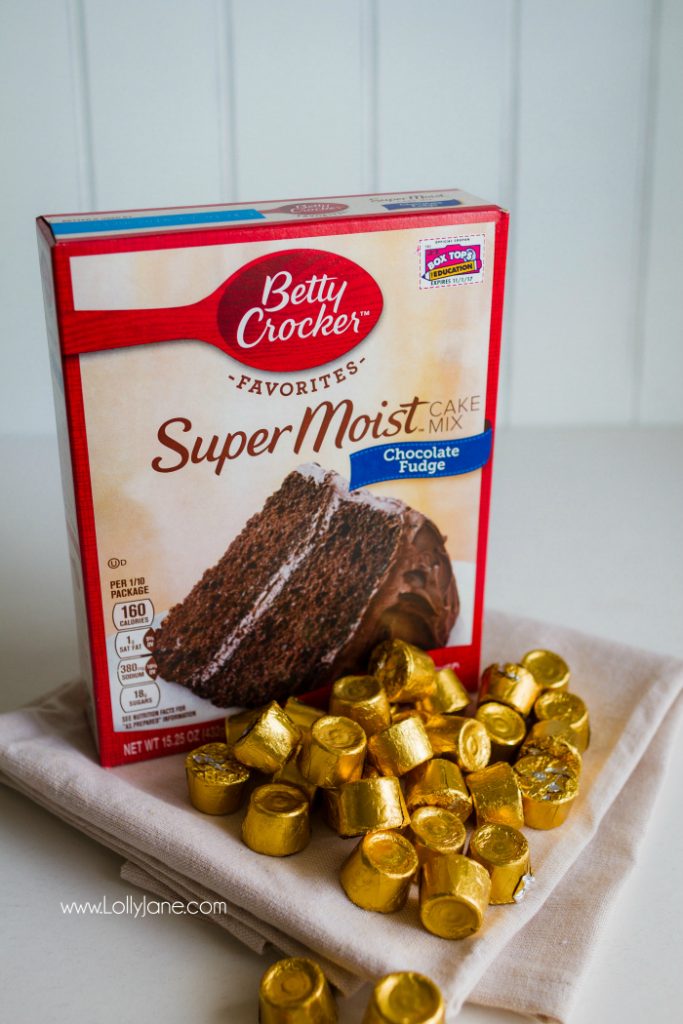 Instructions:
Heat to 350.

Combine cake mix, oil and eggs. Blend well.
Place a Rolo in the center of a piece of cookie dough, fold the dough in a ball around the Rolo.
Note: You may need to use some oil on your hands as the dough is sticky.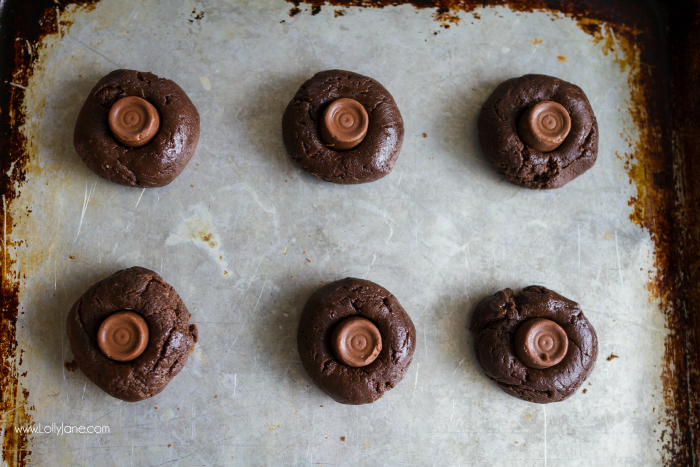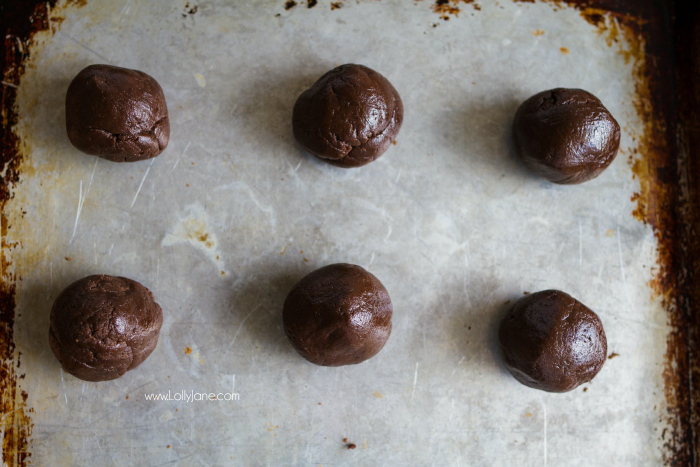 Place on a greased cookie sheet 2″ apart.
Bake 8-10 minutes.
Cool 1 minute and remove from cookie sheet. *Makes 2 dozen cookies.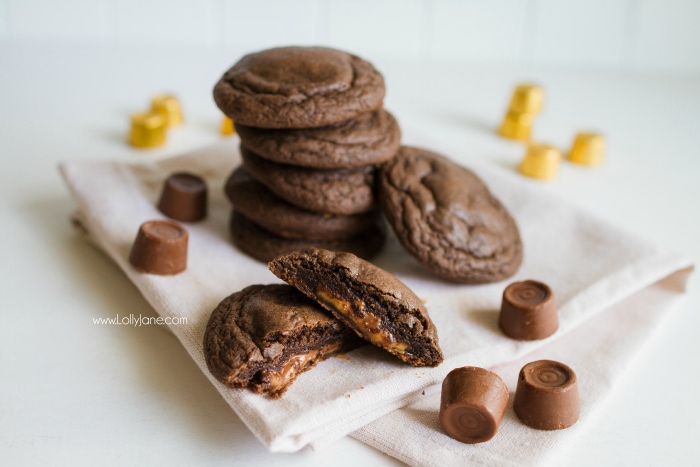 Love this recipe….I'll be stocking up and freezing Rolo's for potlucks, get togethers, etc.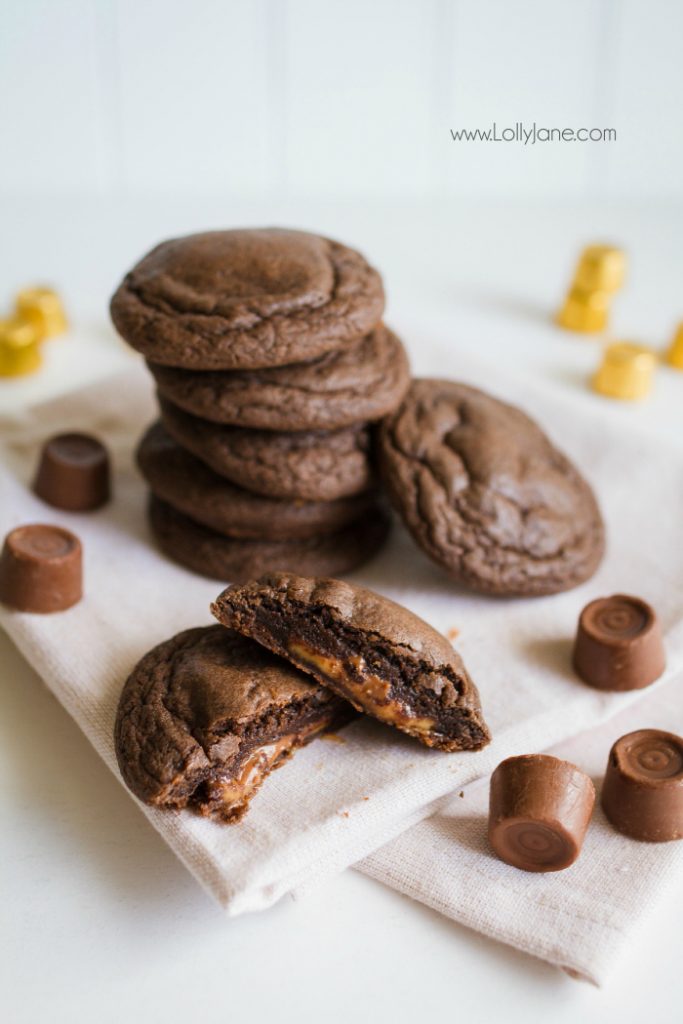 Look how fun these are to make!
The look like an ordinary chocolate cookie but have a surprise inside, sneaky sneaky! Please PIN so your friends can taste the goodness too (: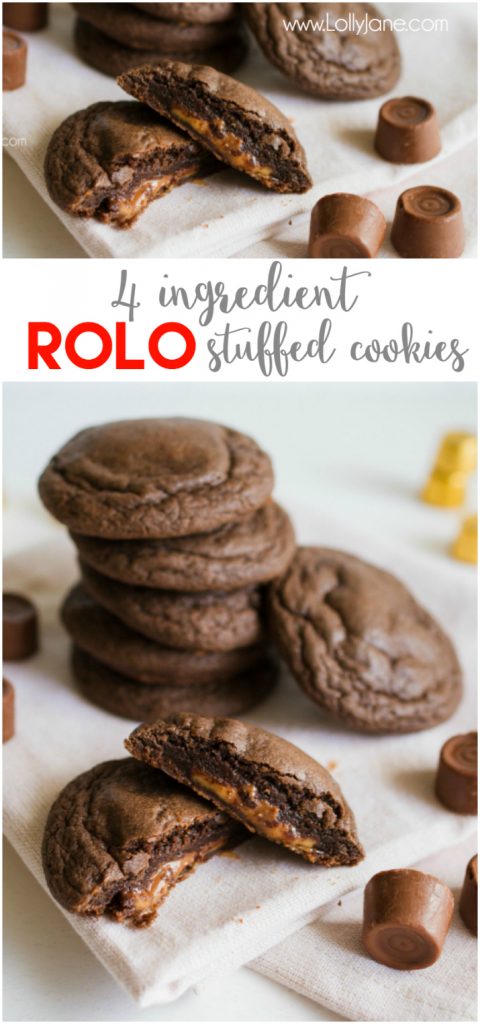 Plus our white chocolate chip sprinkles cookies,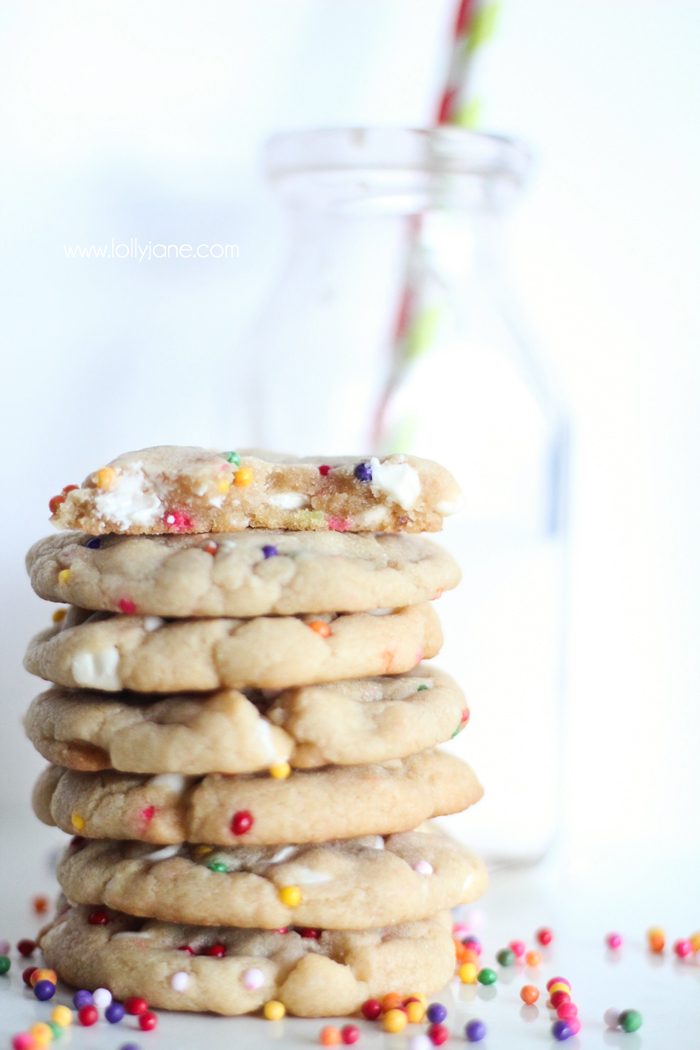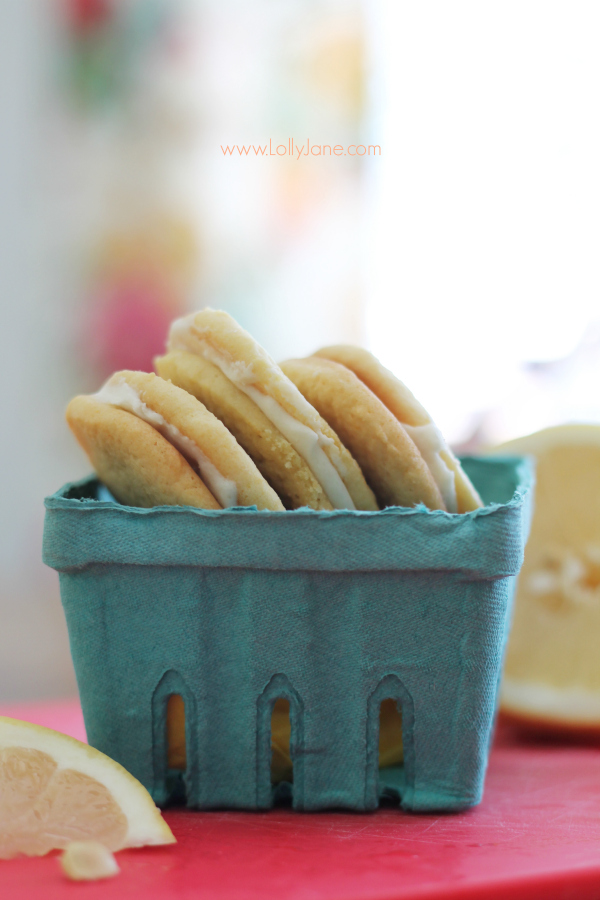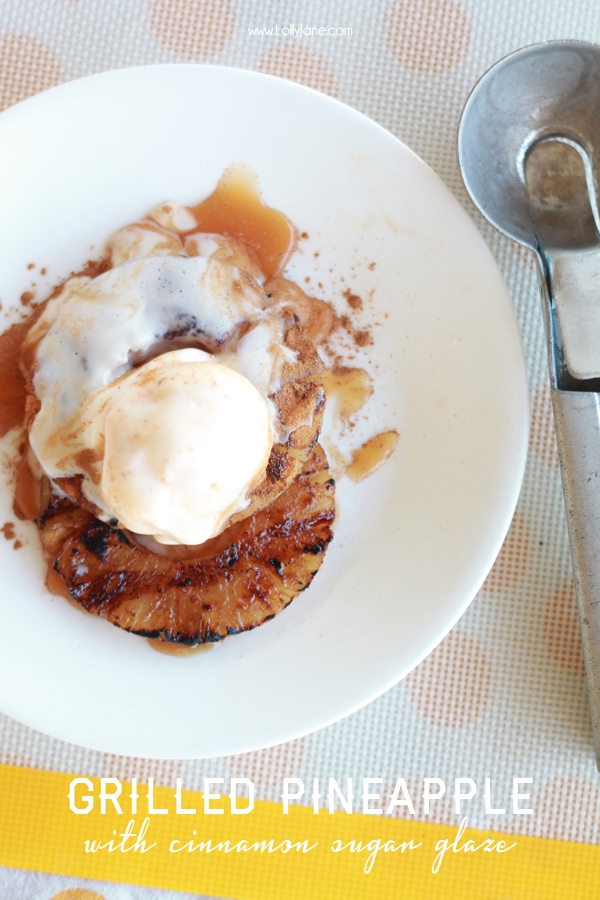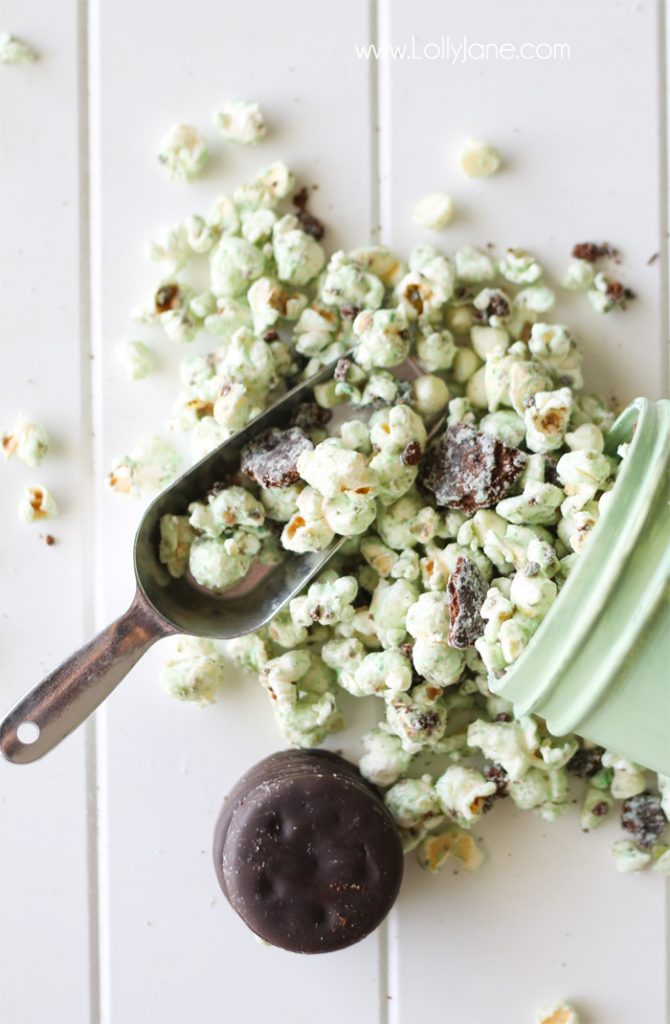 PLUS check out all our many, many
tutorials
too! Subscribe to our
RSS
to keep up with our latest and greatest along with our
FB
and
Twitter
…we
Insta
daily too!
FREE EMAIL SERIES
Get inspired everyday with our best activities to do with your kids AN
D save your sanity!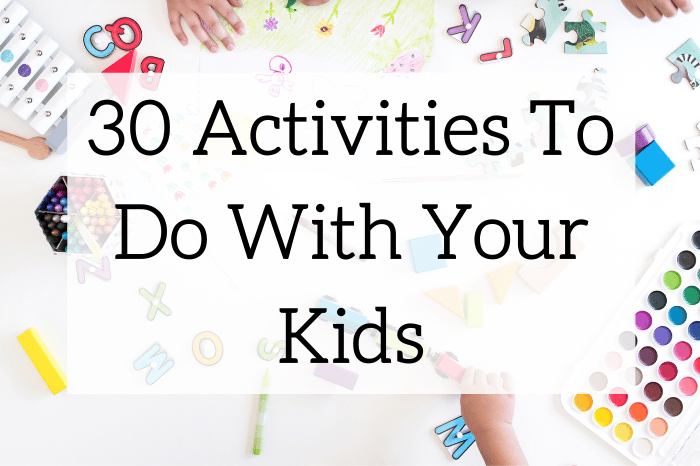 It's Lolly Jane's 30 Favorite Ideas to make quarantine time, quality time!

Don't miss these!