Top 5 Fall Diffuser Blends
Our top fall diffuser blends will spice up your home all season long but will also support your immune system during the process.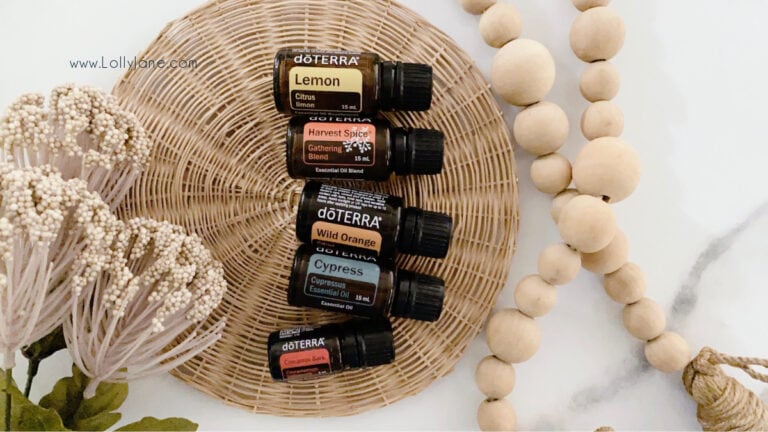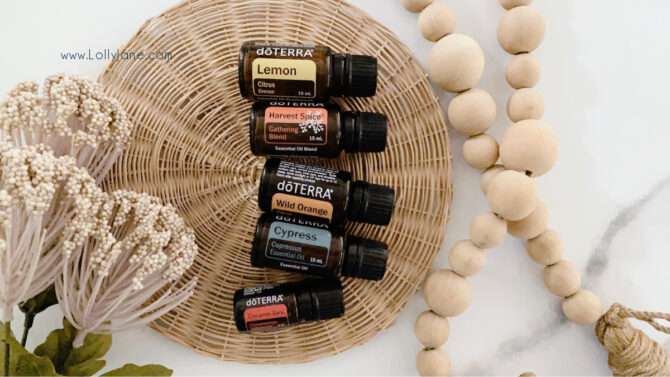 fall essential oil diffuser blends
We upped our essential oil game at the beginning of the year. (Read more about our longtime love of oils.) It's been fun playing with different blends but it's also been comforting to use them for immune support.
We love having an arsenal of essential oils in our home along with modern medicine. Peppermint oil is our favorite to relieve headaches quickly. We reach for lavender at night instead of melatonin and I personally can't go a day without running my diffusers.
Disclaimer: These statements have not been evaluated by the Food and Drug Administration. This product is not intended to diagnose, treat, cure, or prevent disease.
I now have four diffusers: 1 in my bedroom with the other 3 in the main common rooms.
I fill the main diffuser three times during the day: once in the morning for a quick wake me up for the day to send the kids off to school, one midday to make the house smell fresh and to keep me motivated and lastly, after dinner to erase any leftover smells and to bring a calming effect for my family.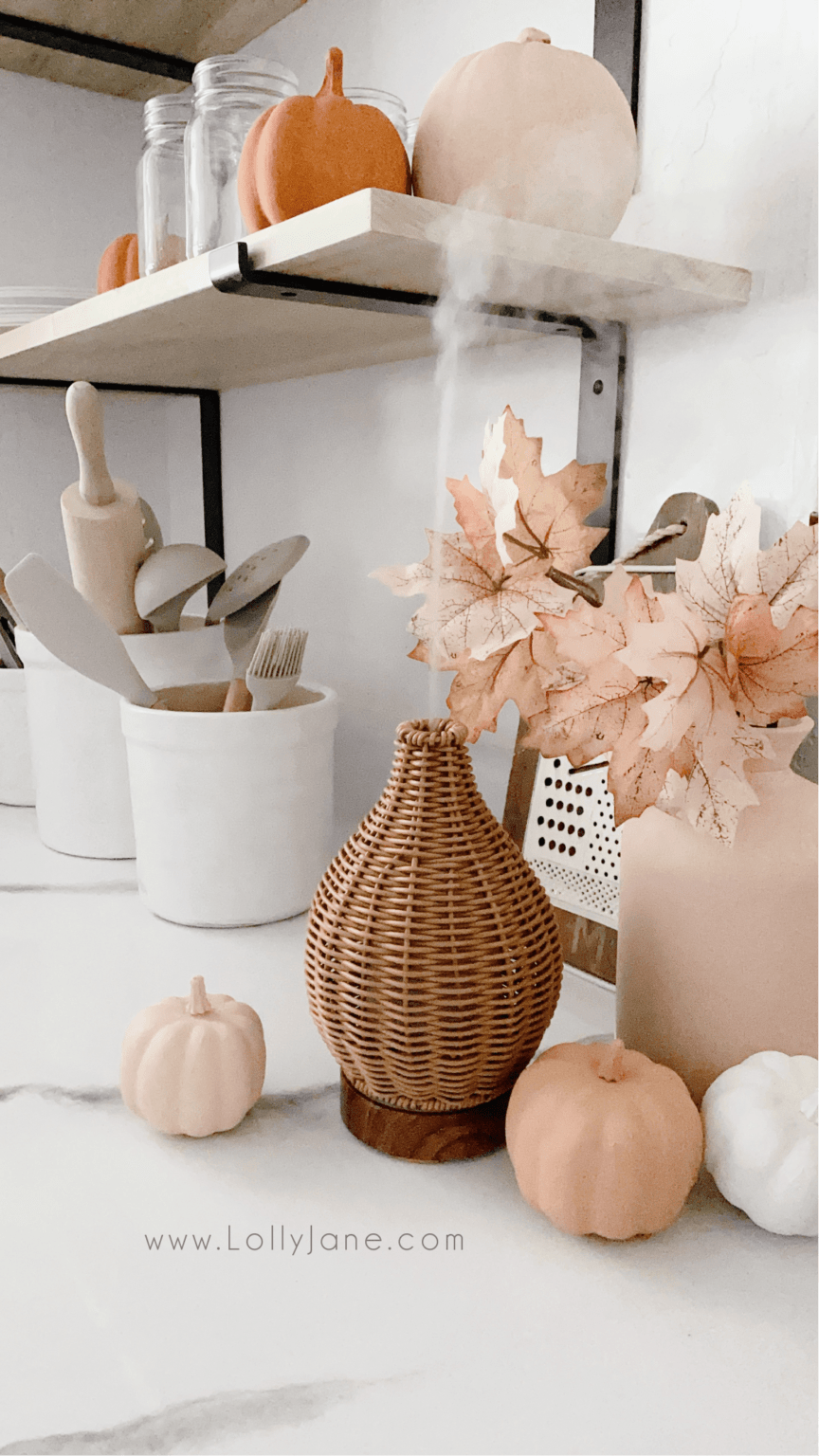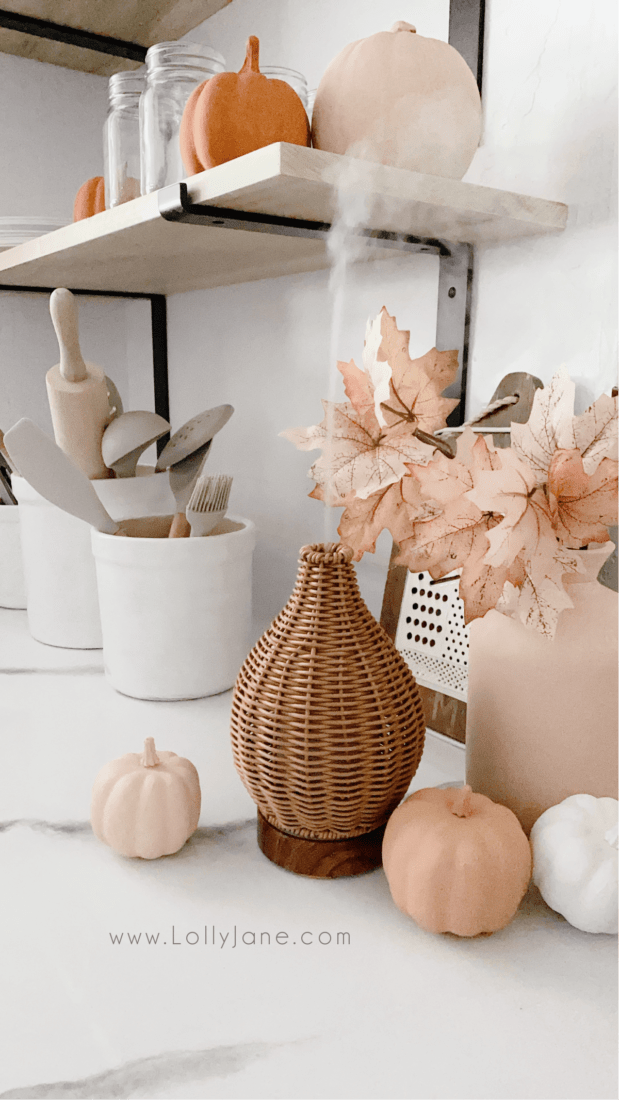 After finding the cutest diffuser, I'm even more excited about diffusing! I love to pair it with my favorite fall blends for a heavenly and slightly spicy season!
see more essential oil recipes
Outdoor sheds are making a statement in more ways than just storing lawn care equipment; they're now considered an extension of your home so it should LOOK like it!
BLEND RECIPES
There are so many different blends to run for fall but these are the ones we end up using over and over again. We hope you love them as much as we do!
Cozy Home Diffuser Blend Recipe
We love this Cozy Home Diffuser Blend, it smells so good! This fall diffuser blend has the perfect amount of spice with a little bit of sweet citrus.
Not only will your space smell incredible but the essential oil benefits are good for the whole family, too!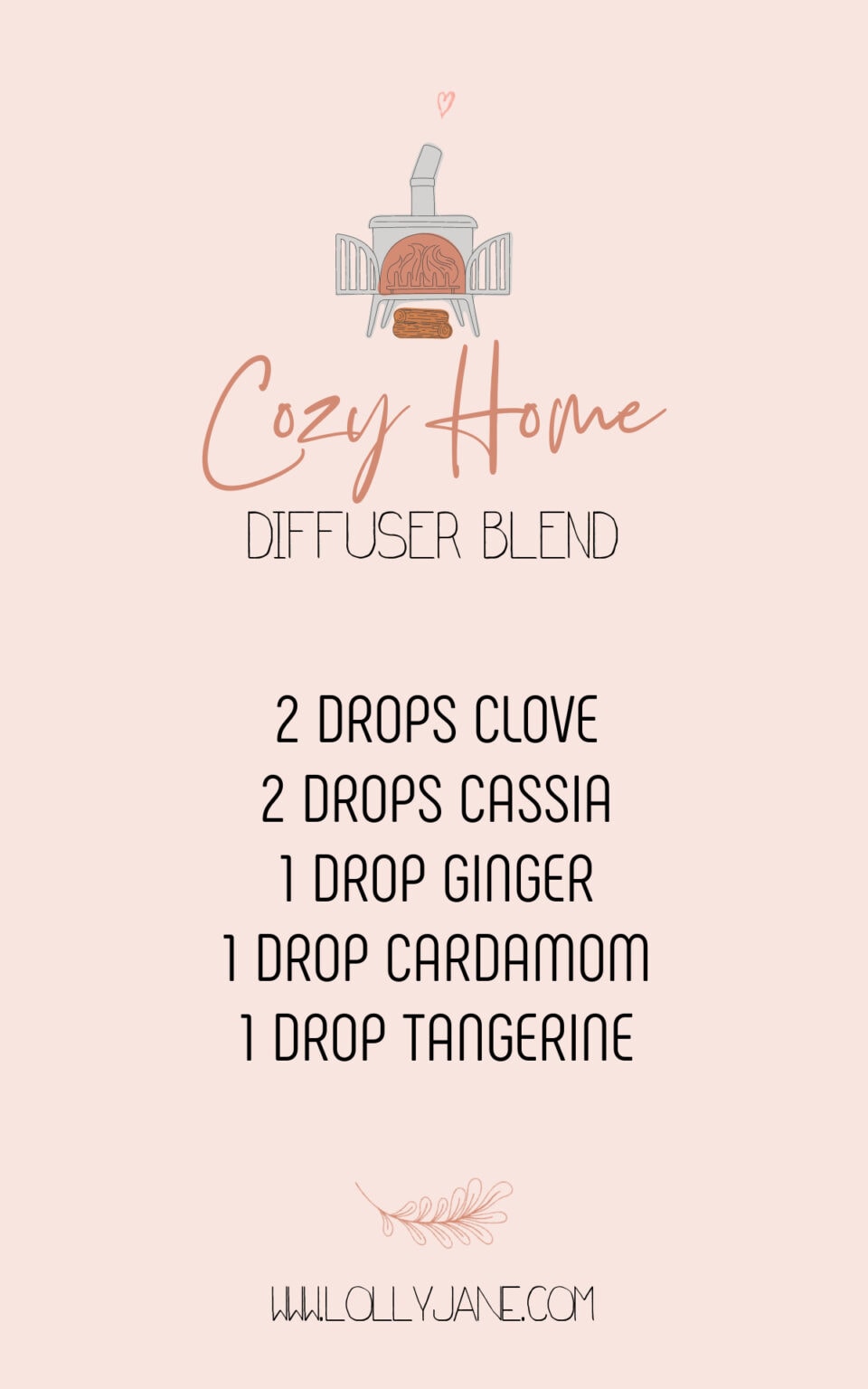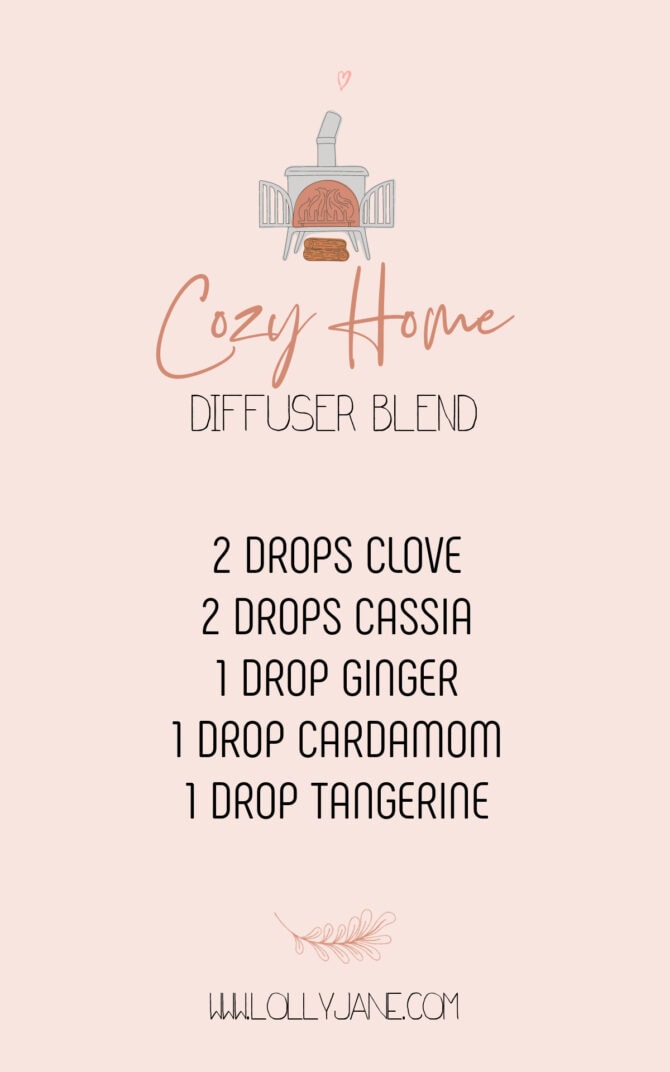 Sweater weather blend recipe
Mmm, this Sweater Weather fall diffuser blend recipe is so yummy!
It's nice and light with the perfect cozy scent that will envelope your home and provide health benefits at the same time.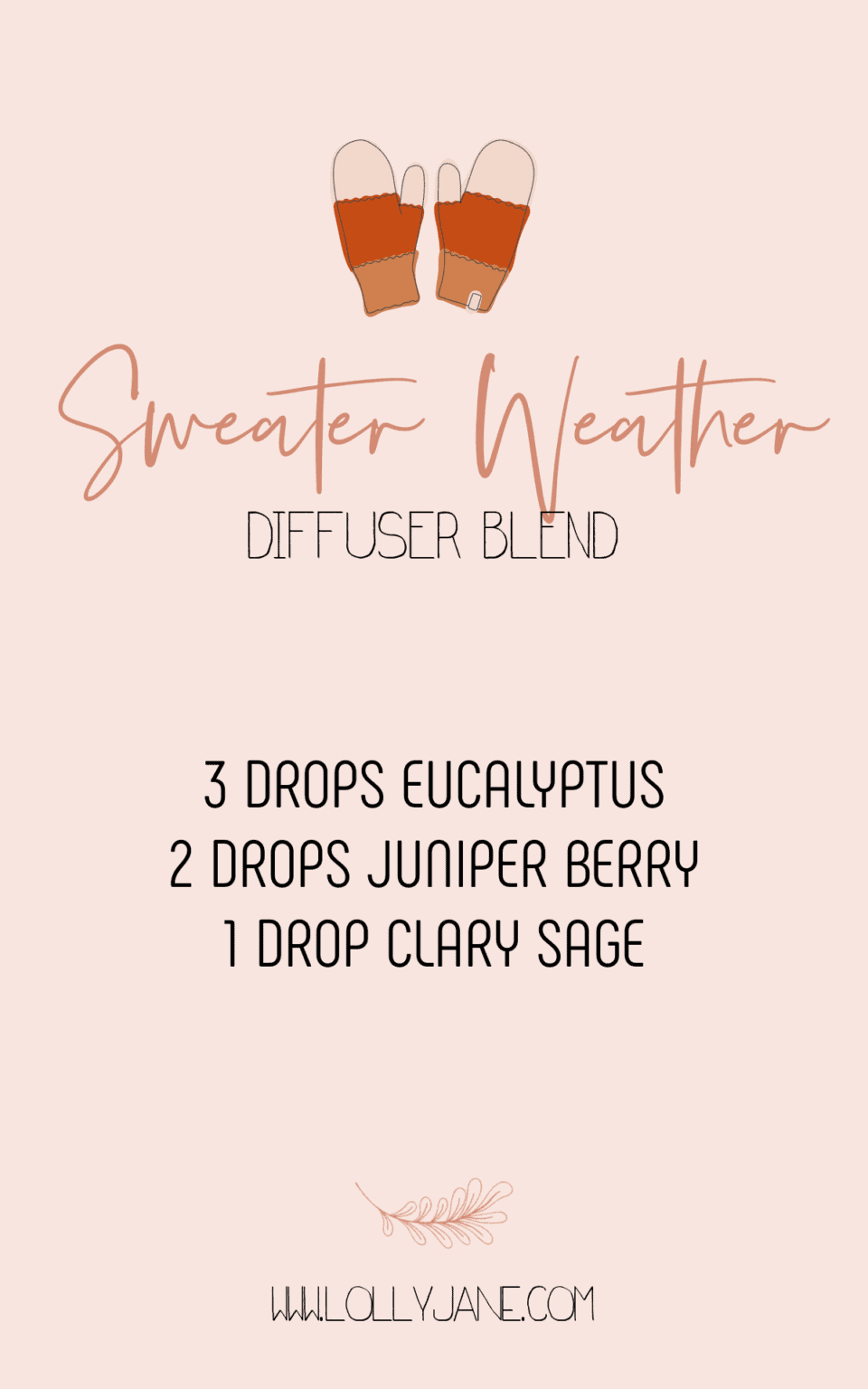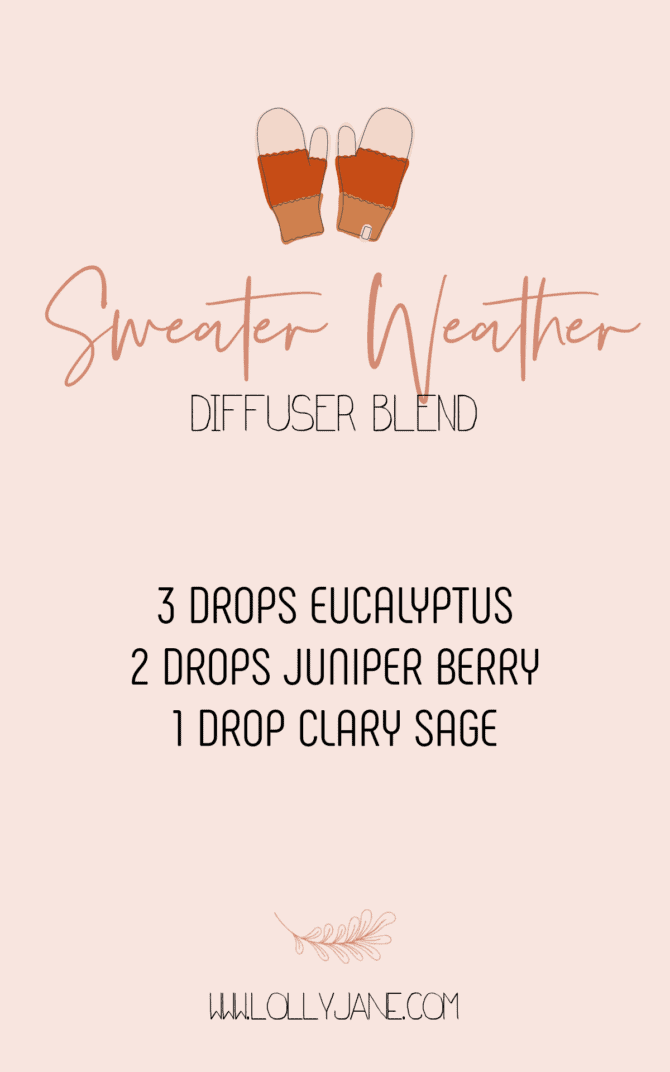 fall frost diffuser blend recipe
Love this Fall Frost diffuser blend. It's spicy and warm and creates the perfect fall vibe in your home.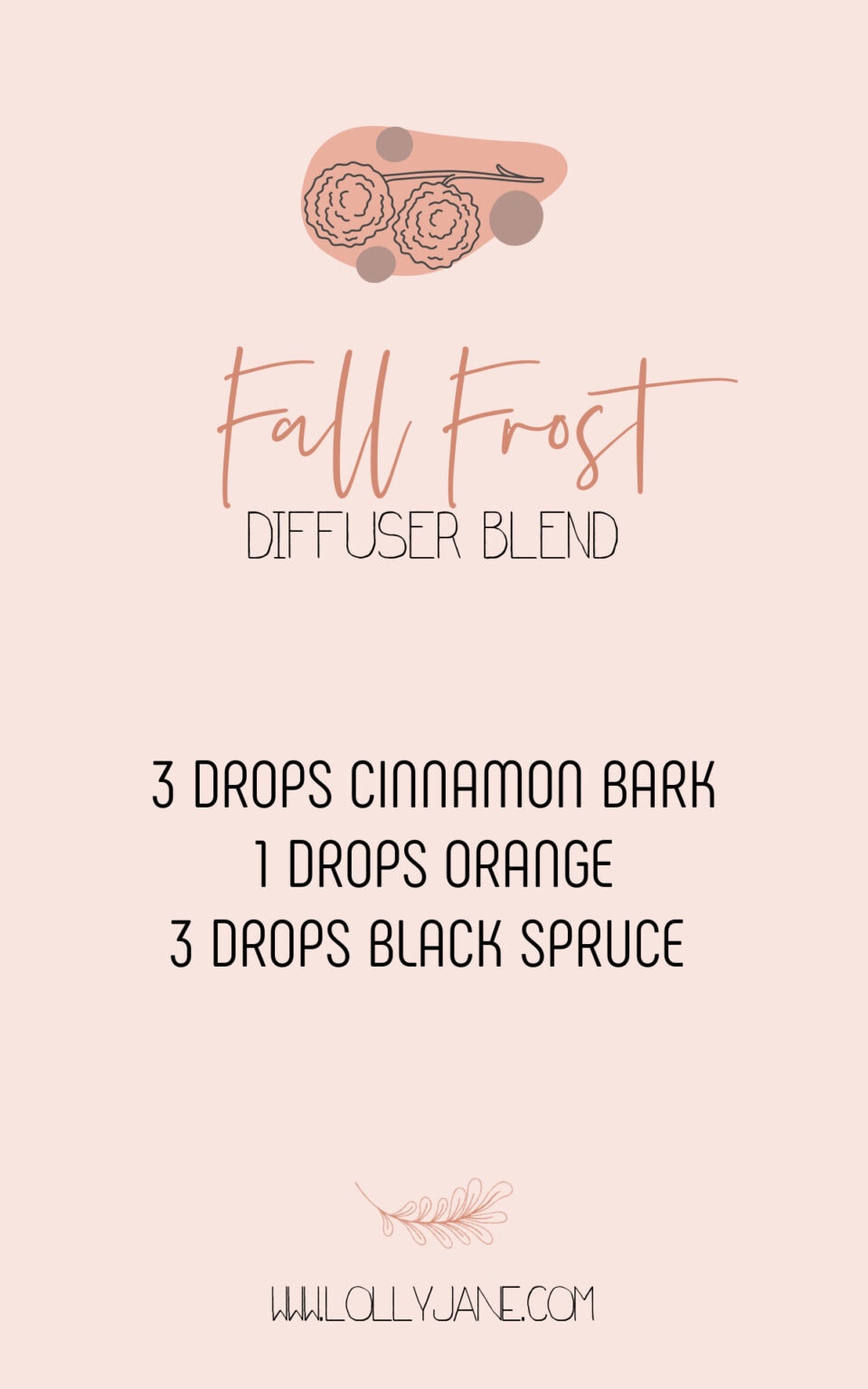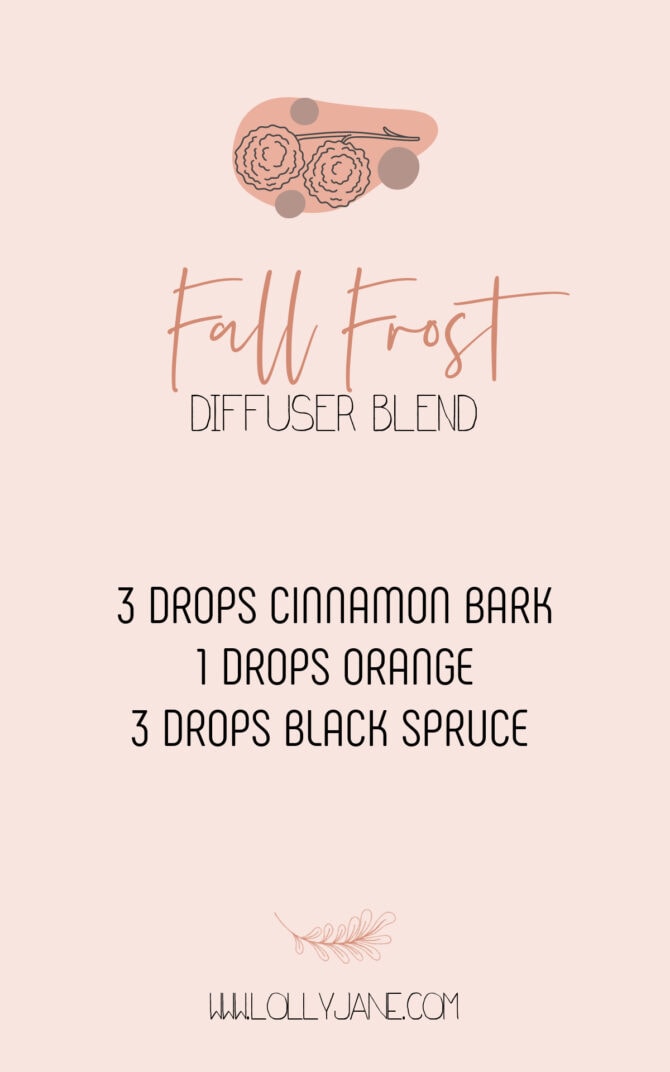 crisp breeze blend recipe
This refreshing Crisp Breeze fall diffuser blend recipe is one of our favorite fall scents! Enjoy this non-toxic way to create a fall vibe with immunity benefits.
Fill your home with the warmth of fall with just a few drops.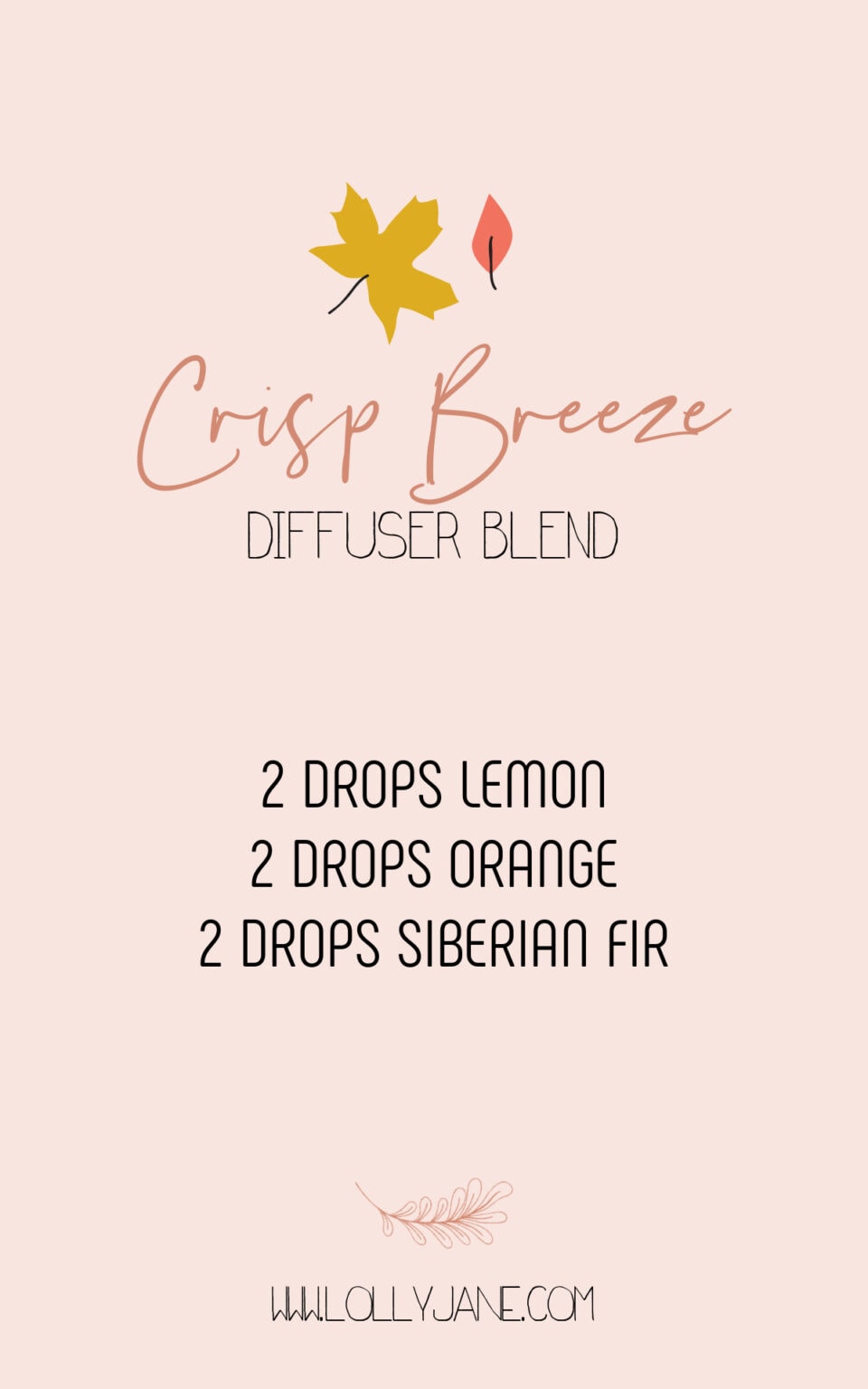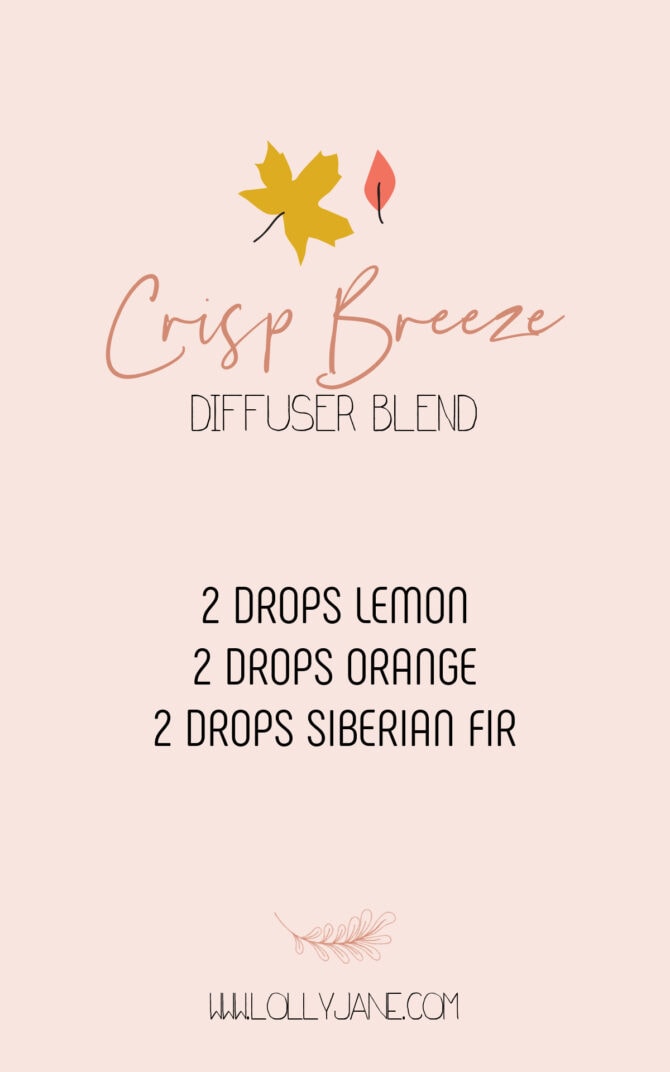 pumpkin spice blend recipe
This Pumpkin Spice diffuser blend is the most invigorating scent for fall. It'll welcome the cozy season with a few drops! Harvest Spice oil is so yummy on its own but I prefer a little citrus twist!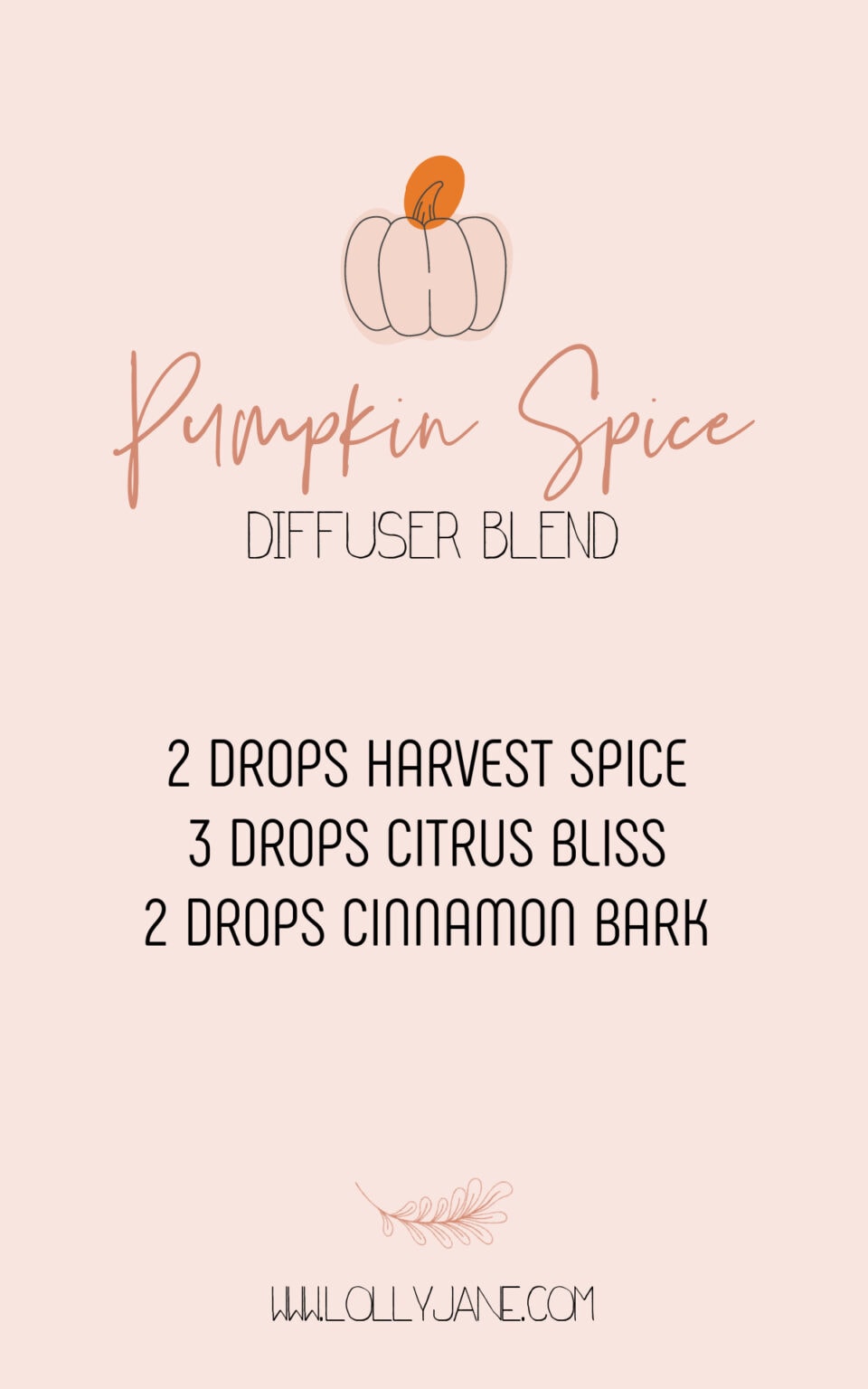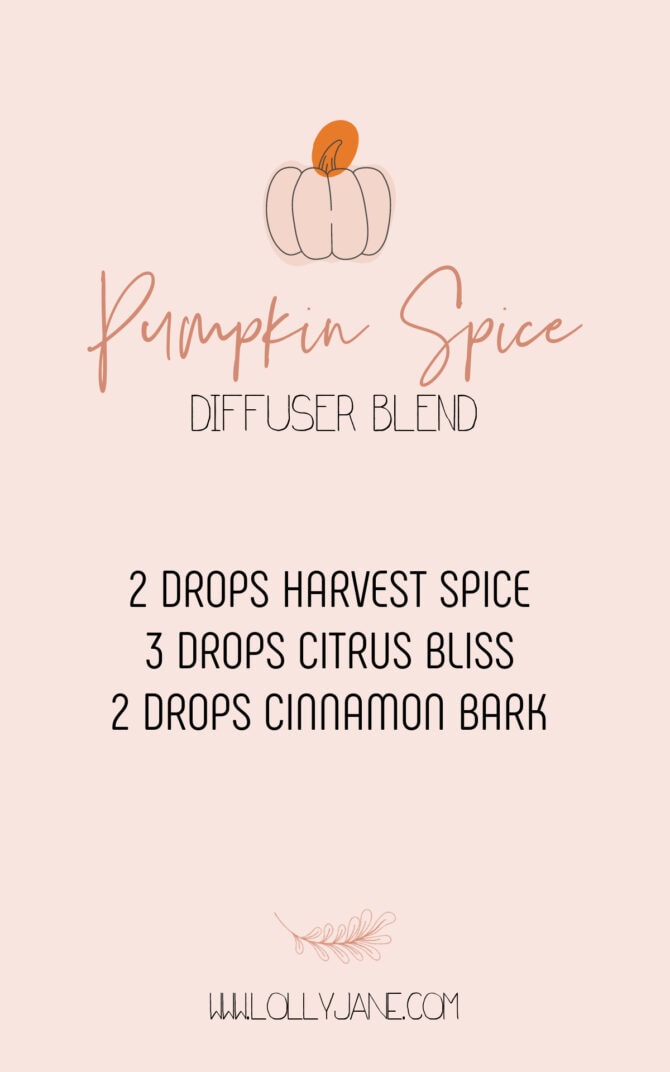 HOW TO MAKE the blends
Simply fill your diffuser with water (we like to use the filtered water from our built-in water dispenser) then drop your essential oil drops on top of the water.
Turn on your diffuser and immediately enjoy the aroma.
MORE QUESTIONS FROM THE WEB
How do I clean an essential oil diffuser?
Dip a cotton swab in white vinegar and wipe down the edges of the water reservoir as well as the ultrasonic mist chip. Rinse the water reservoir with clean water. Wipe the reservoir with a dry cloth and let air dry before using it again.
Do I have to wash the diffuser when I switch oils?
To keep your essential oil diffuser in perfect running condition for years to come, clean your diffuser after each use by wiping it out and letting it dry before using it again.
How long do oils last in the diffuser?
It's best to diffuse during the day on an intermittent schedule: diffuse for 30 to 60 minutes on, then for 30 to 60 off because our bodies get used to the oil.
When you get used to it, the positive effects of essential oils may decrease. Alternating between diffusing and letting fresh air circulate allows for the best benefits of using the oils.
We'd love to share YOU!
If you use these blends, we'd love for you to come back and share your experience in the comments OR tag us on Instagram so we can re-gram you!
S H O P
We've based this shopping list from our Instagram community and their excitement about our blends and cute diffusers. Feel free to leave further comments below! As an Amazon Associate and member of other affiliate programs, we may earn from qualifying purchases at NO extra cost for yo.
PLEASE PIN!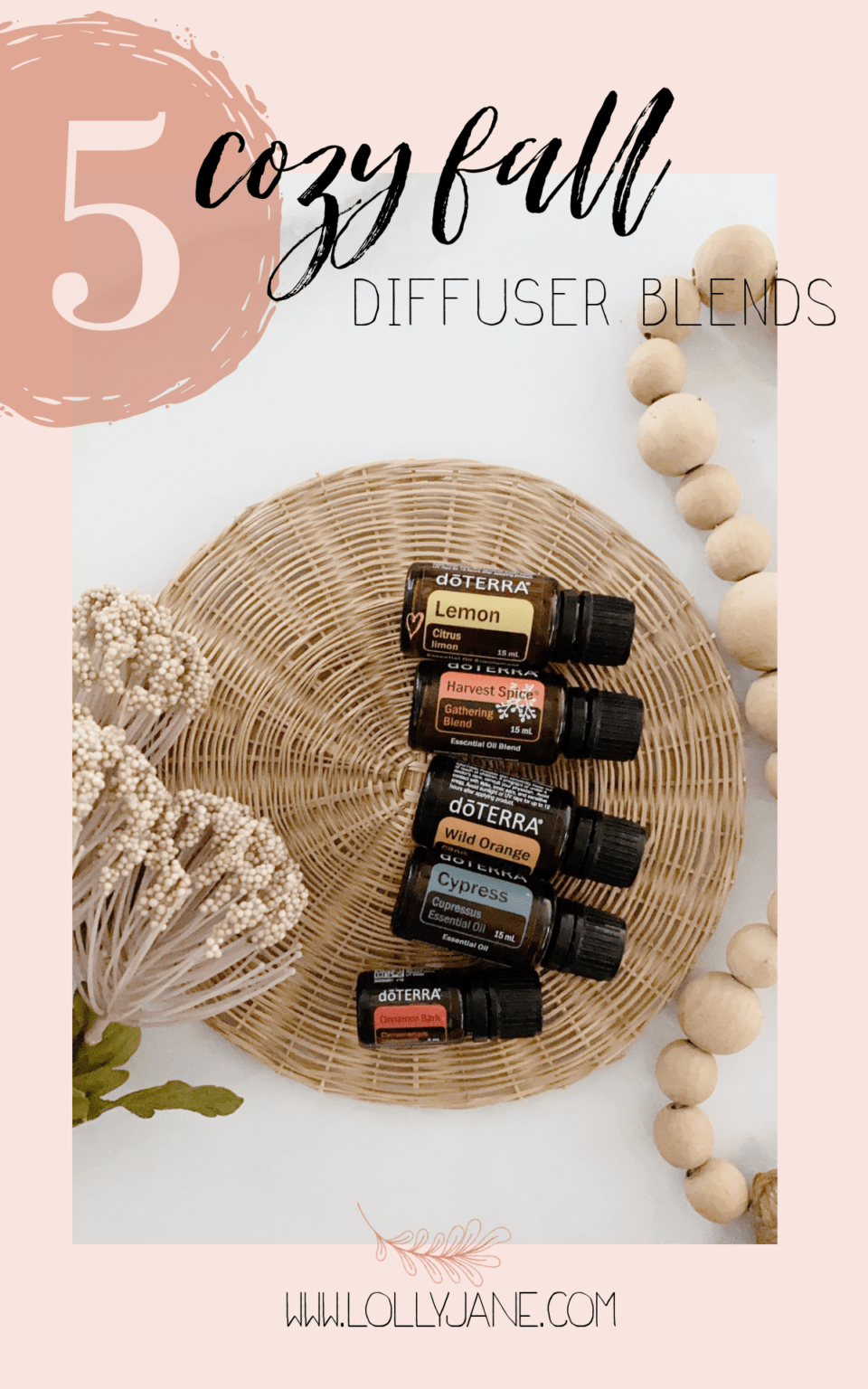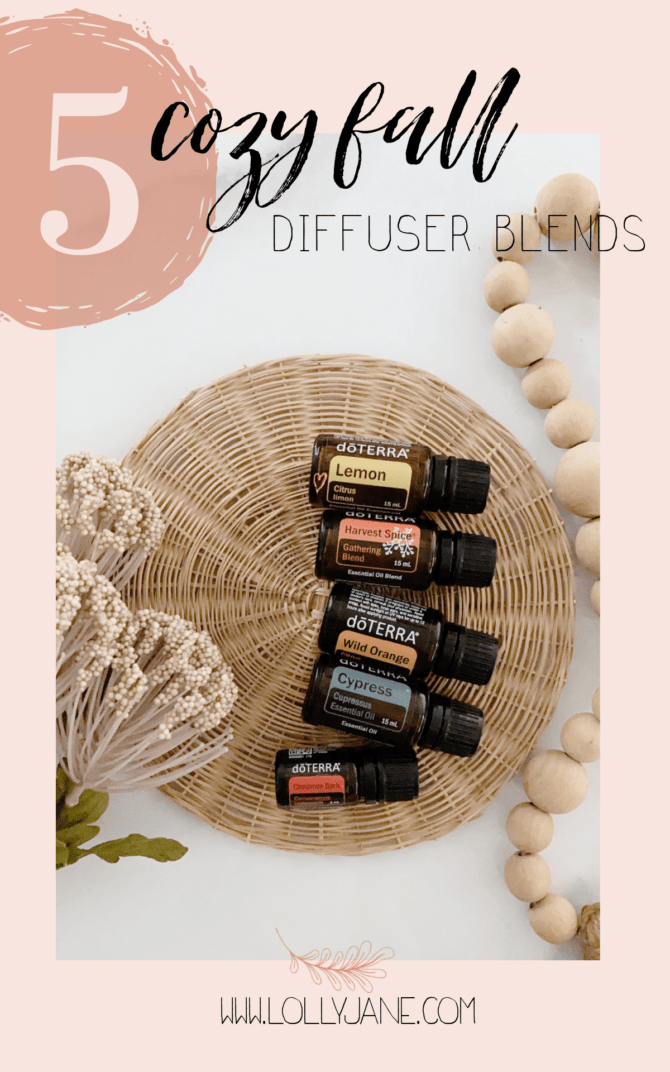 We'd be honored if you pinned this image so your friends and family can enjoy these blends too! xo