diy vertical succulent garden
Have you registered for Home Depot's Vertical Succulent Garden workshop yet? It's this Thursday and as promised, we're here to show you how ours turned out. The building of the frame and the painting went by quickly but "stuffing" the succulents took a little longer. You've got to be pretty careful with them to keep the roots in tact, I was a little nervous about killing them. I spent around $150 on supplies at Home Depot…the bulk of that being the succulents themselves.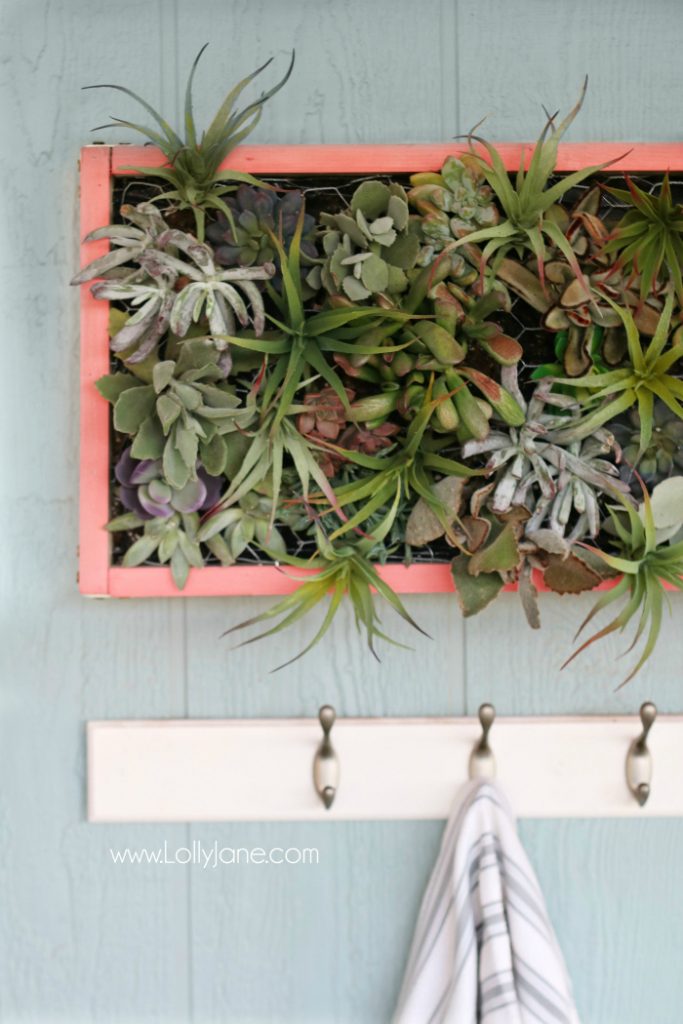 When you're there, don't forget to use their new SnapChat filter 😉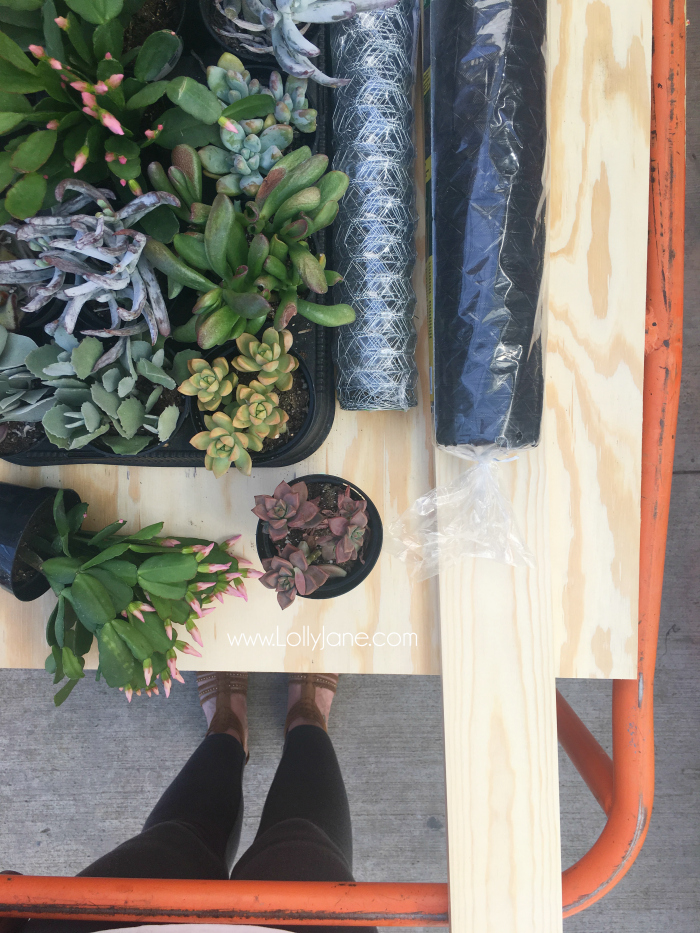 Print the step-by-step plans to build a succulent garden here. Read on for our process plus tips we think are helpful along the way. Start by building your frame like the instructions say, we used our favorite cordless brad nailer instead of screwing it together.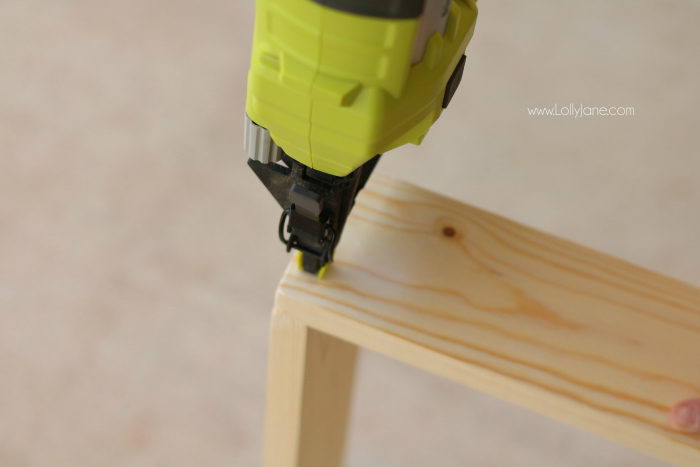 We used some leftover coral paint to spice up our succulent garden. It seriously took less than 5 minutes to paint the whole thing and let it dry. We love DecoArt's paint for that reason!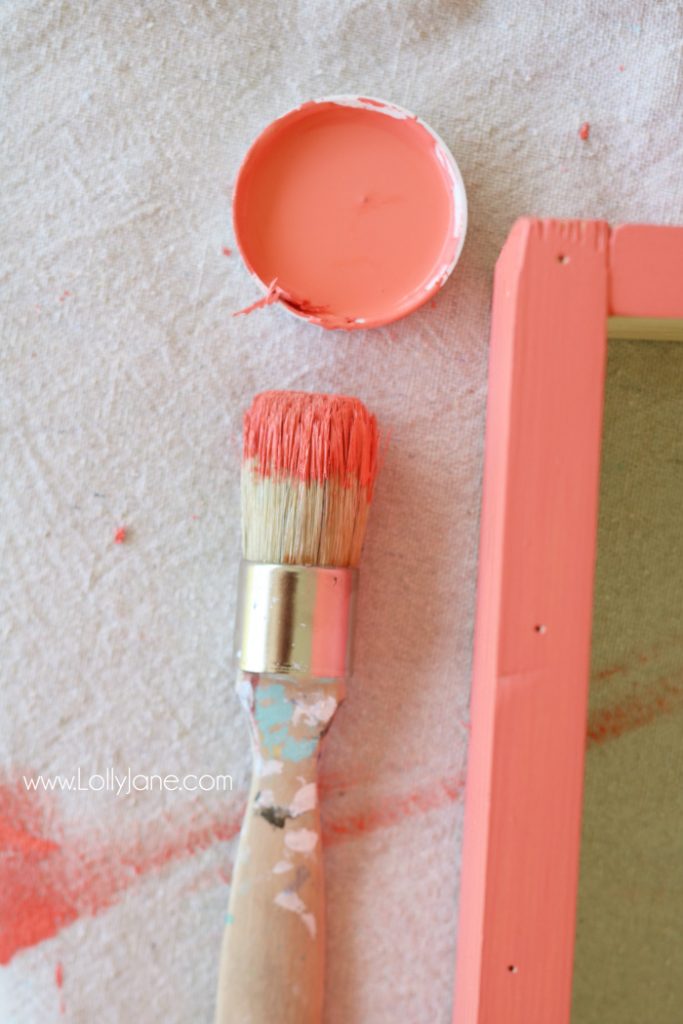 Two sets of hands are preferred to install the chickenwire frame; one can pull while one staples. We used 1 sleeve of staples total.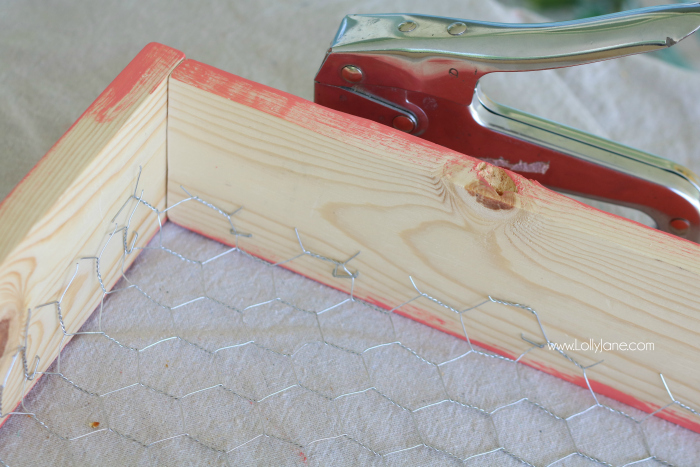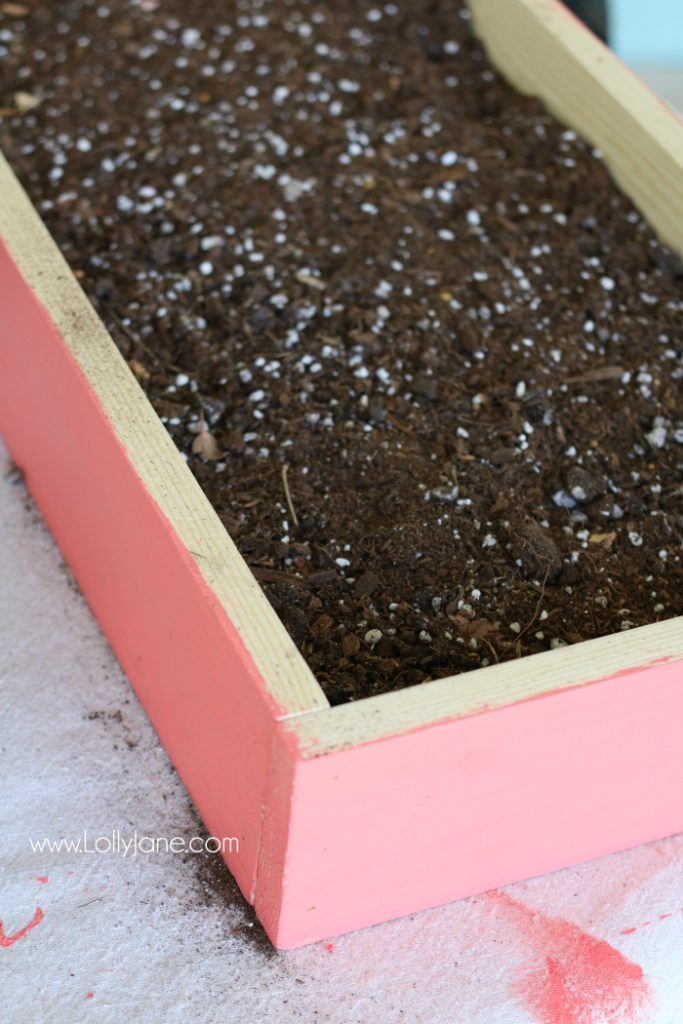 We brad nailed the backside wood to the frame after we filled it up with potting soil. Tip: We use cactus potting soil for our succs.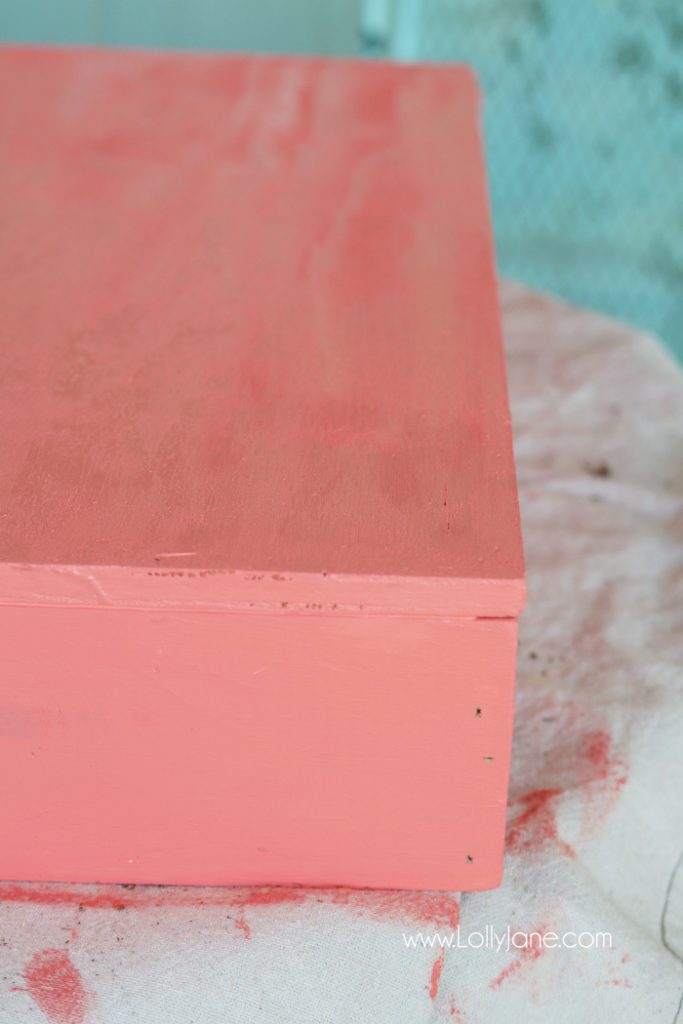 The total process to this point was less than an hour for us.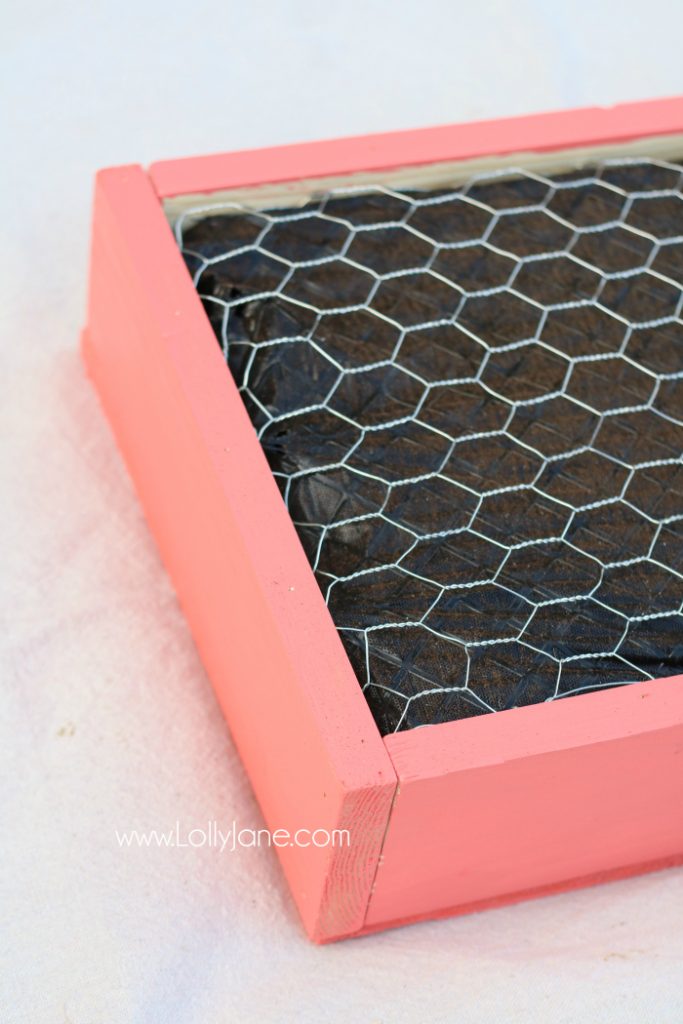 Another tip: Instead of breaking the succs apart and squishing them between individual chickenwire hexagons, snip out 3-4 hexagons and gently push your root bulb through the plastic, then hold it in place with the chickenwire you just trimmed back.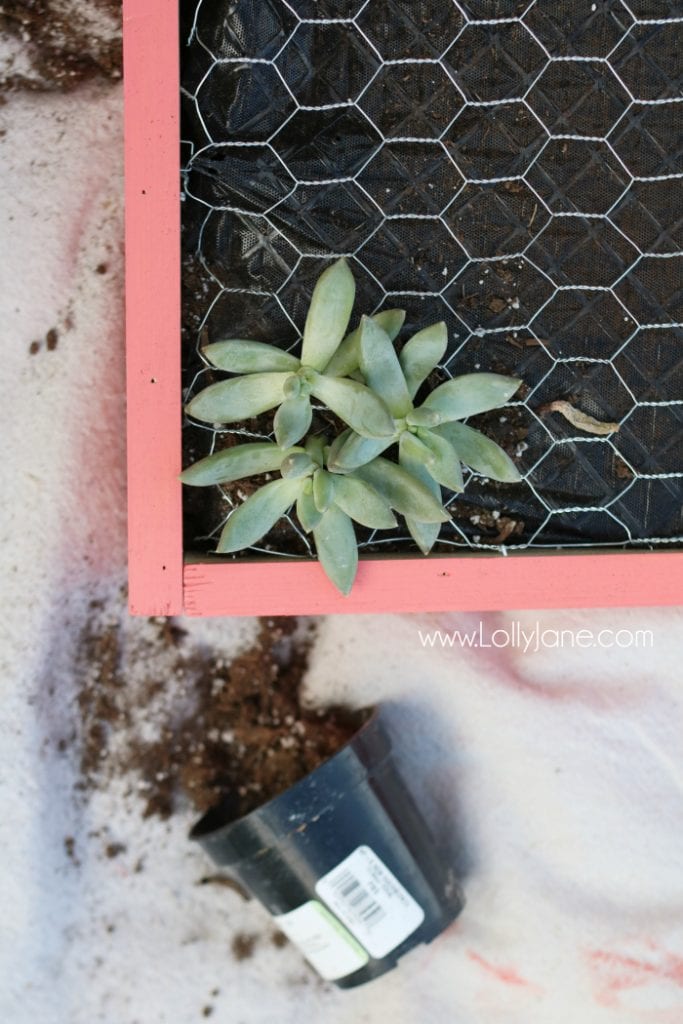 Here she is all finished up: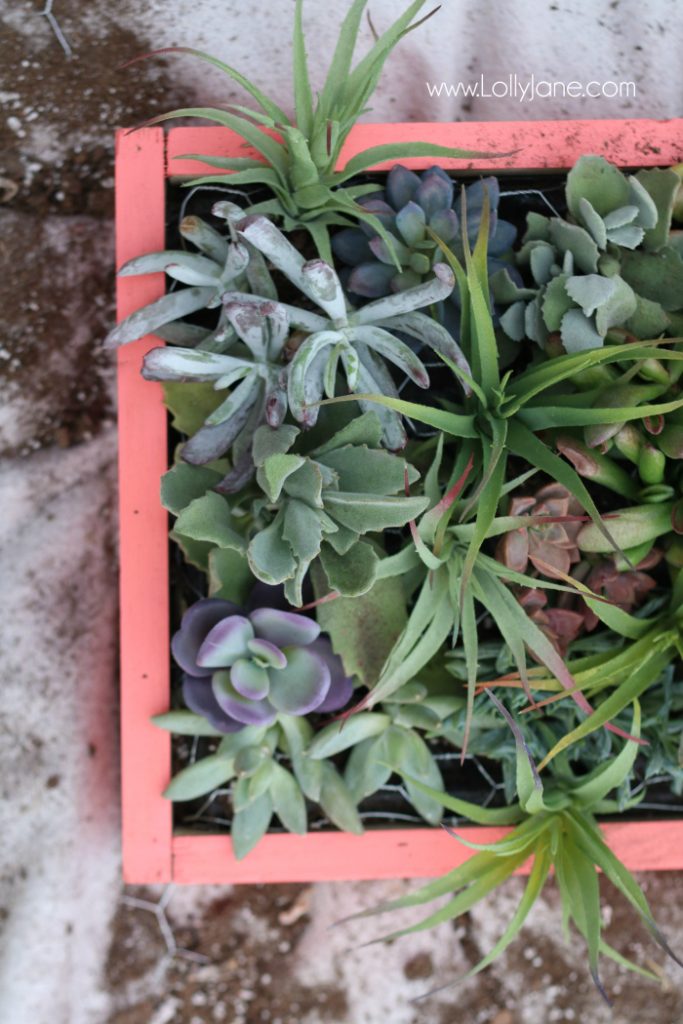 We originally bought 15 potted succulents and ran out because we wanted them to be nice and full. I ended up borrowing from my Toolbox Succulent Centerpiece so I didn't have to make another run to the store.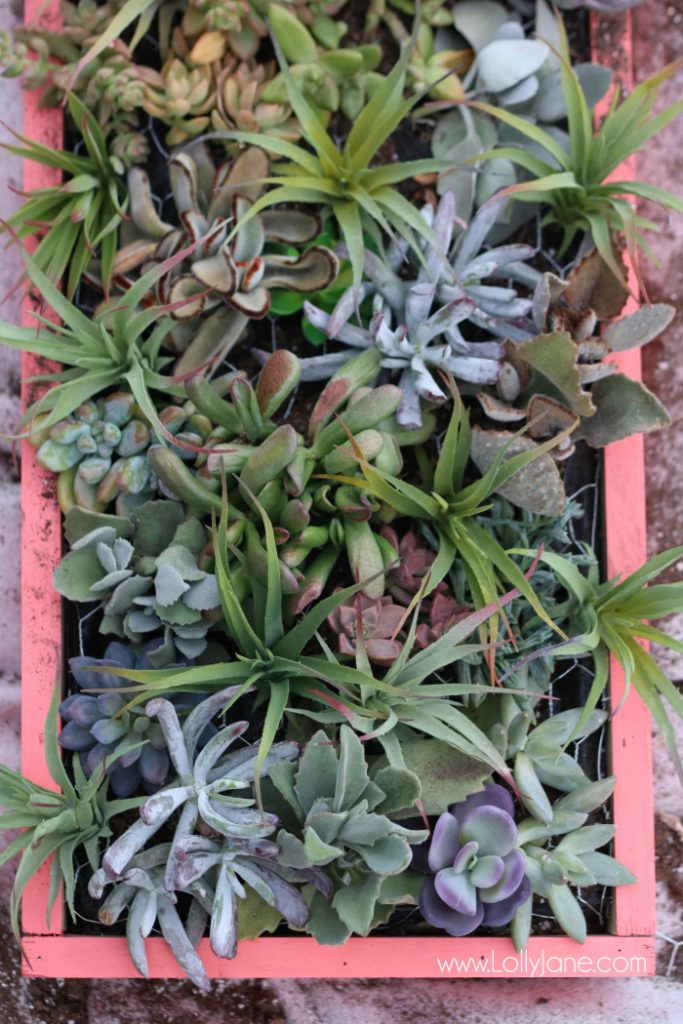 To hang it on my back porch, I used an OOK Hanger because it's a super fast install and holds up to 100 lbs. We also spray painted some L-Brackets gold to mimic a buckle on the side of the box, just to dress it up a bit.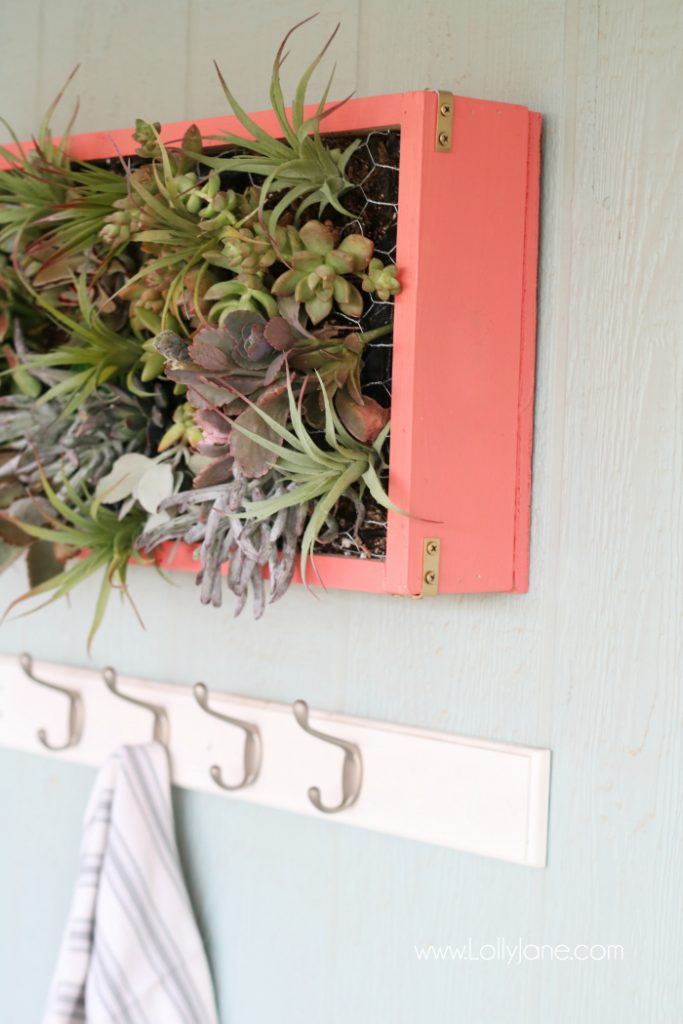 This brings a little cheer to the back porch. I'm still wanting to paint the concrete a fun pattern like my front porch but we're going to be doing some demo work inside soon which will affect the outside so I'm trying to be patient.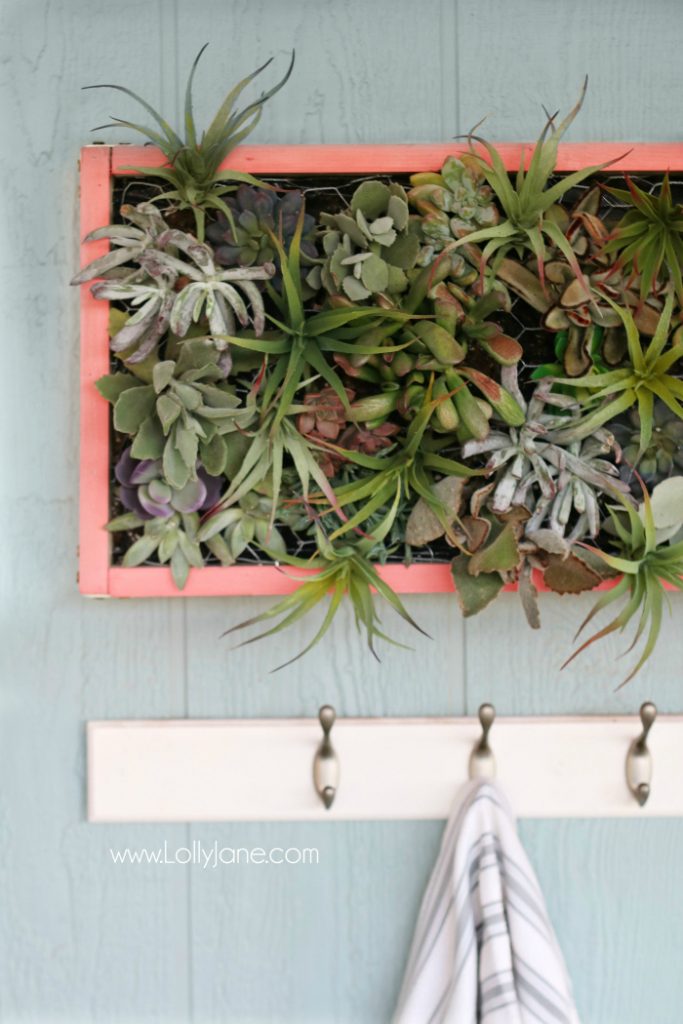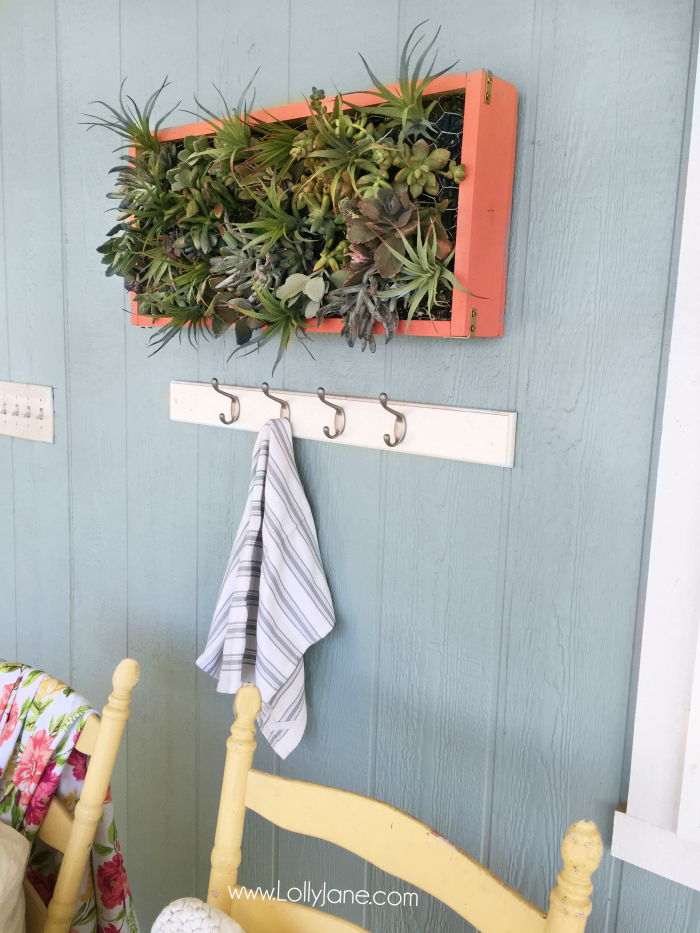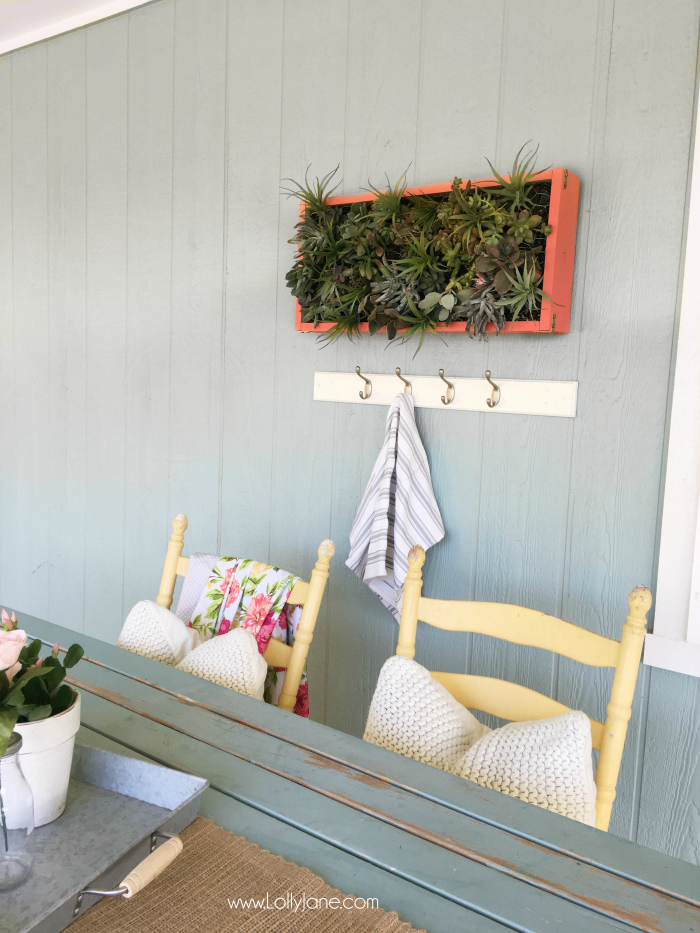 That's all there is to it, folks! Pick a spot and enjoy watching those succulents grow!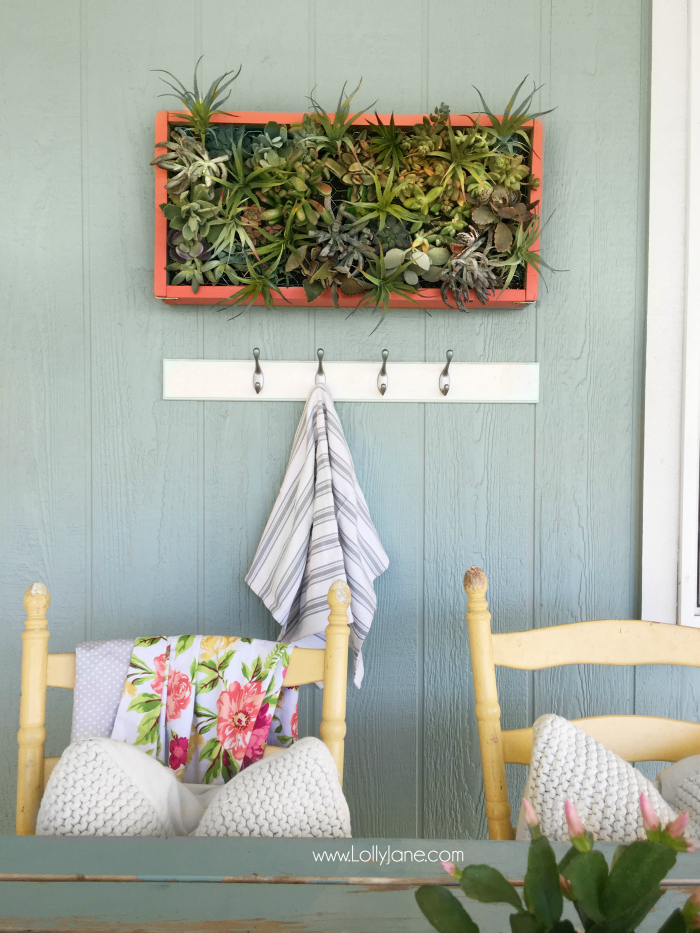 If you love how our Vertical Succulent Garden turned out, be sure to register for the workshop to make your own!
WHERE:

THE HOME DEPOT


WHAT:

DO-IT-HERSELF WORKSHOP


WHEN:

THURSDAY, APRIL 20, 2017


TIME:

6:30PM – 8:00PM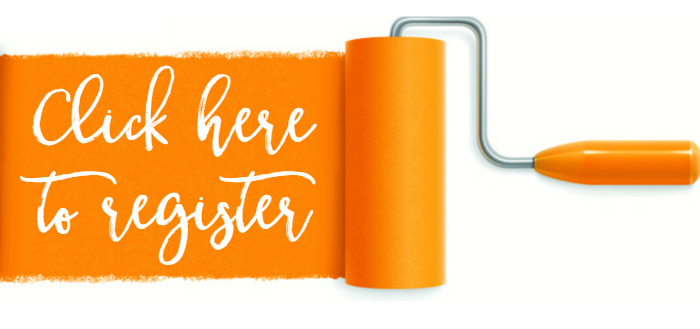 To see more variations of vertical gardens, visit these lovely blogging babe's sites: That's My Letter | All Things Thrifty | Thistlewood Farms | Refresh Restyle | House of Wood | The Rustic Life | Her Toolbelt | Build Basic | Toolbox Divas
PS: Have you taken one Home Depot's workshops already? Leave your thoughts here, if so.
PLEASE PIN so your friend's can make one too!