Christmas Gift Guide for Everyone
We've scoured gift ideas for all your friends and family on your 2021 gift list. We have gifts for everyone on your list, gamers, fashionistas, beauty babes, outdoorsmen and more!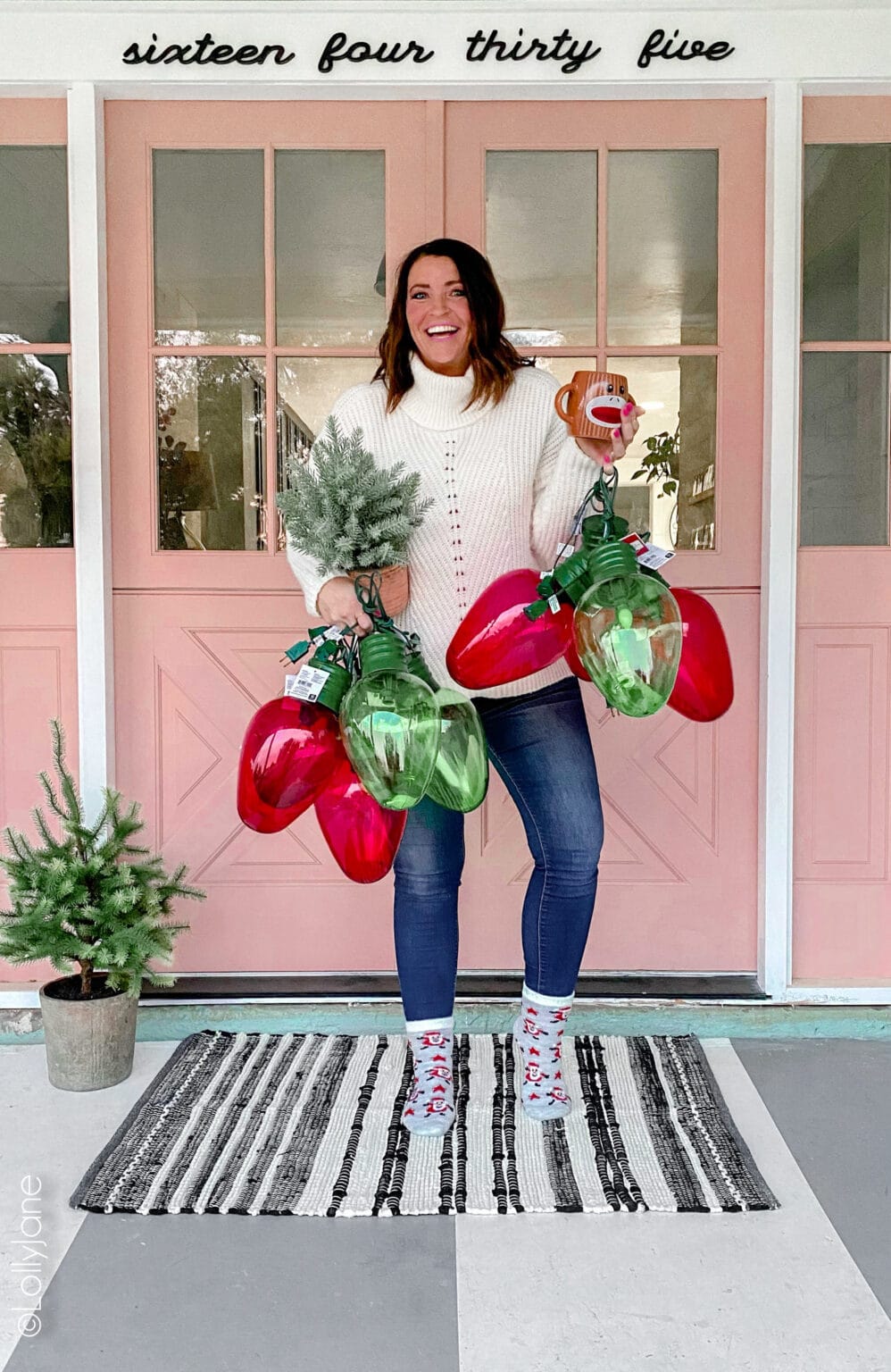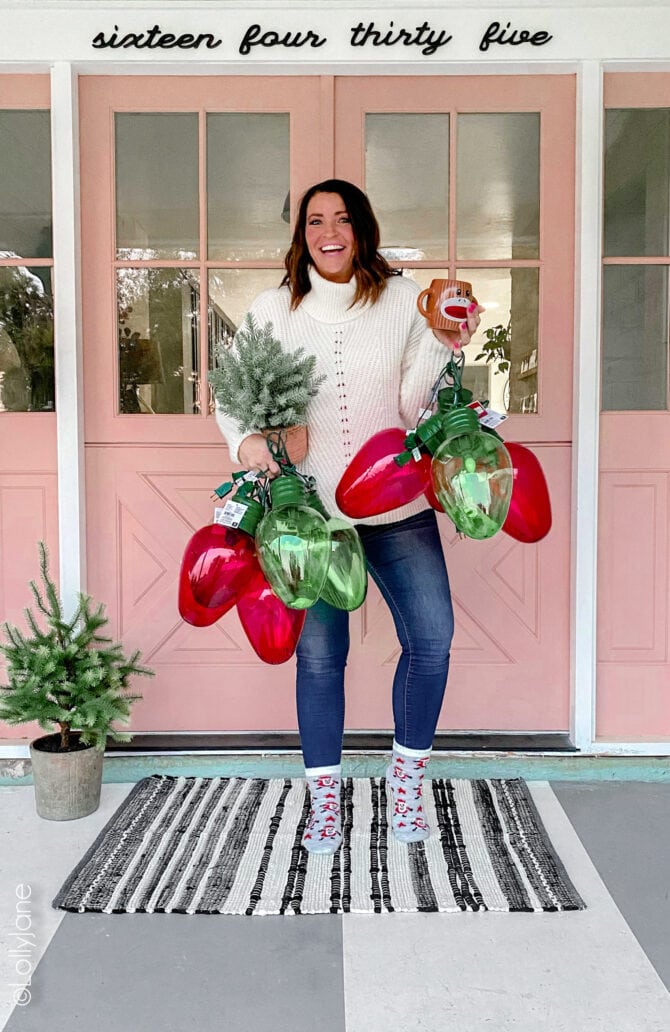 Because we love shopping in one spot to keep it easy to track orders, we've gathered everything from Walmart! With 2-Day Shipping and top brands like Champion, Kitchen Aid, Gap Home, Sketchers and Yankee Candle, it's super simple to dress on trend, decorate your home and enjoy the holidays stress free!
GIfts For the Christmas Obsessed
We love retro Christmas decor but also like to keep it neutral. These trendy Christmas decorations are sure to bring a smile to your favorite elf and dress up your home without breaking the bank.
Our favorite candle made 2 separate lists in our gift guides, of course, but we're also loving this budget friendly pine tree with the trendy woven basket!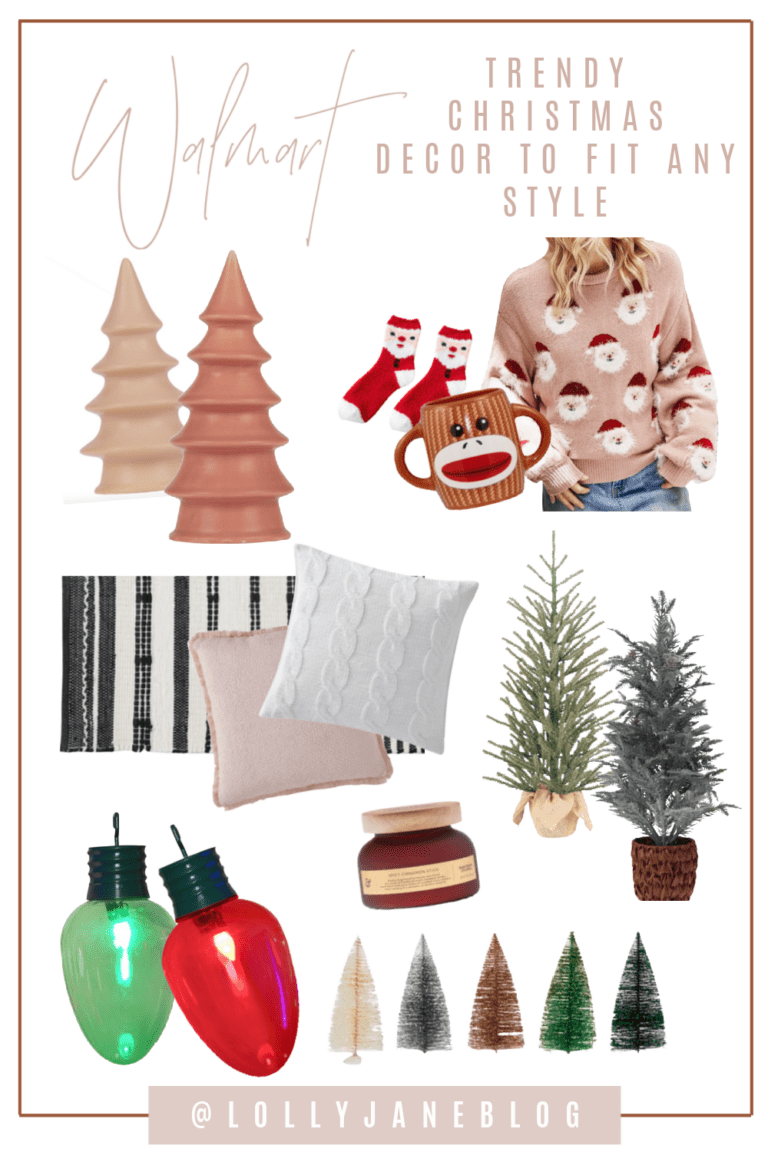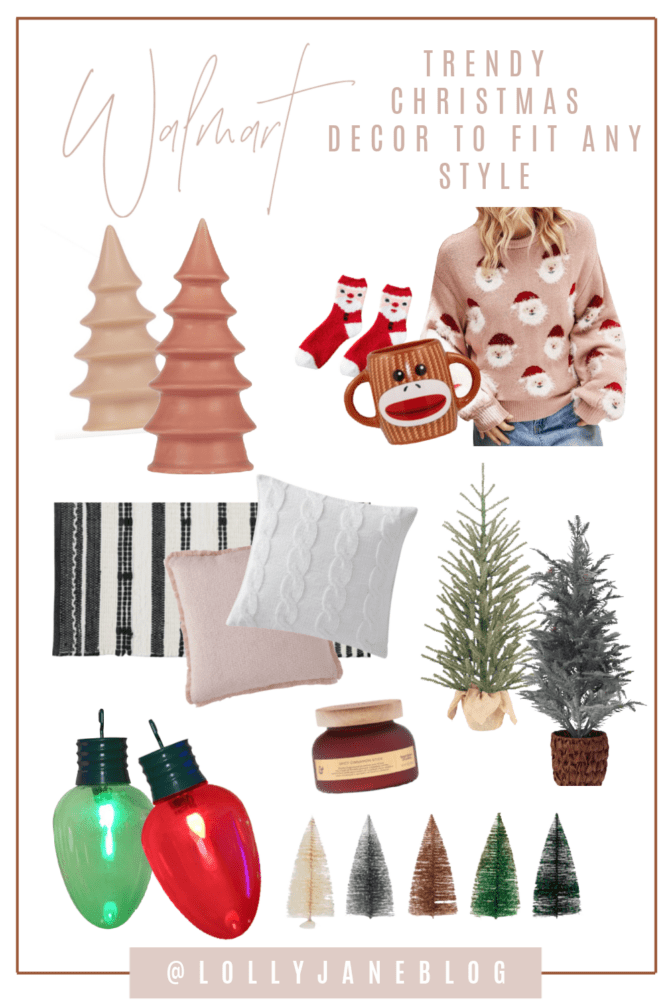 SHOP THIS LOOK
Small Ceramic Tree Table Top | Medium Ceramic Tree Table Top | Santa Socks | Sock Monkey Mug | Santa Claus Crewneck Sweater | Black & White Striped Accent Rug | Rose Woven Fringe Pillow | White Cable Knit Pillow | Better Homes & Gardens Spicy Cinnamon Stick Candle | Woven Basket Pine Tree | Fir Tree with Burlap Base | 14″ Giant LED Christmas Bulb | Bottle Brush Multicolor Tree Set
GIFTS FOR DECORATORS
Walmart carries on-trend decor without breaking the budget. We're in love with Drew Barrymore's gold and white kitchen appliances like this chic crockpot, to be specific!
You can't go wrong with the most popular Better Homes and Gardens candle plus our tried and true gold flatware. You'll love our must-haves for the home decor lover choices and so will your loved one(s)!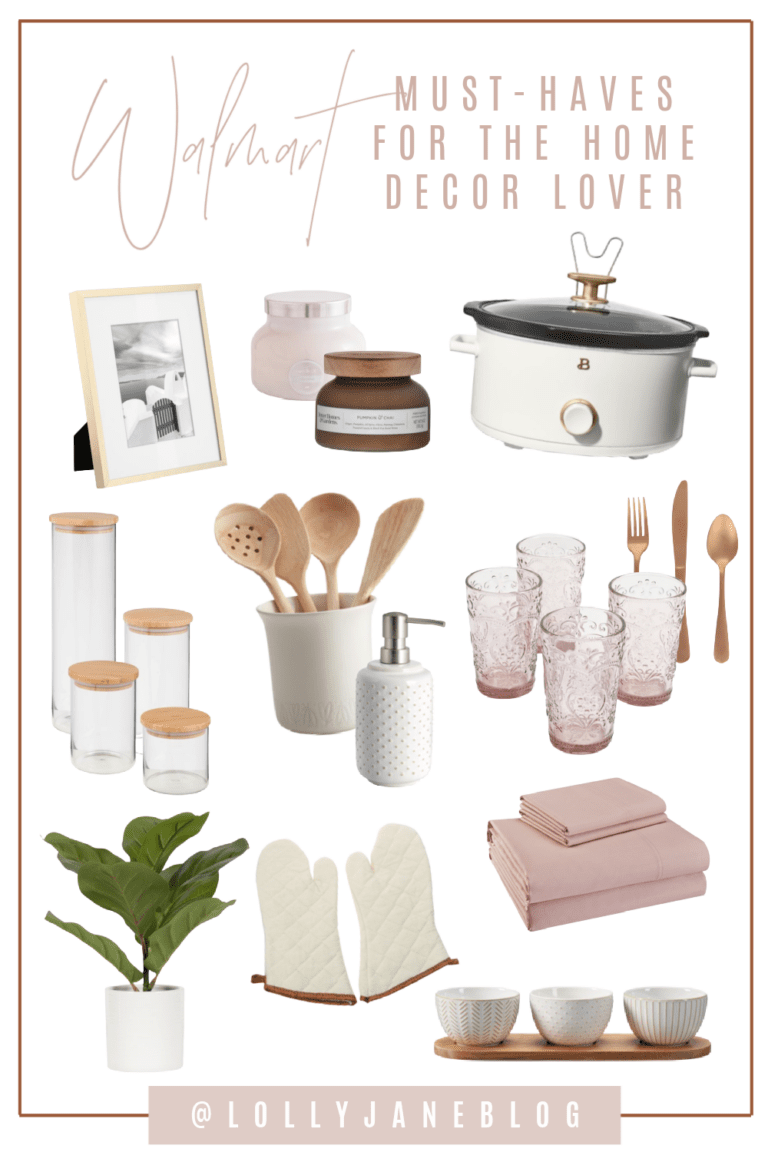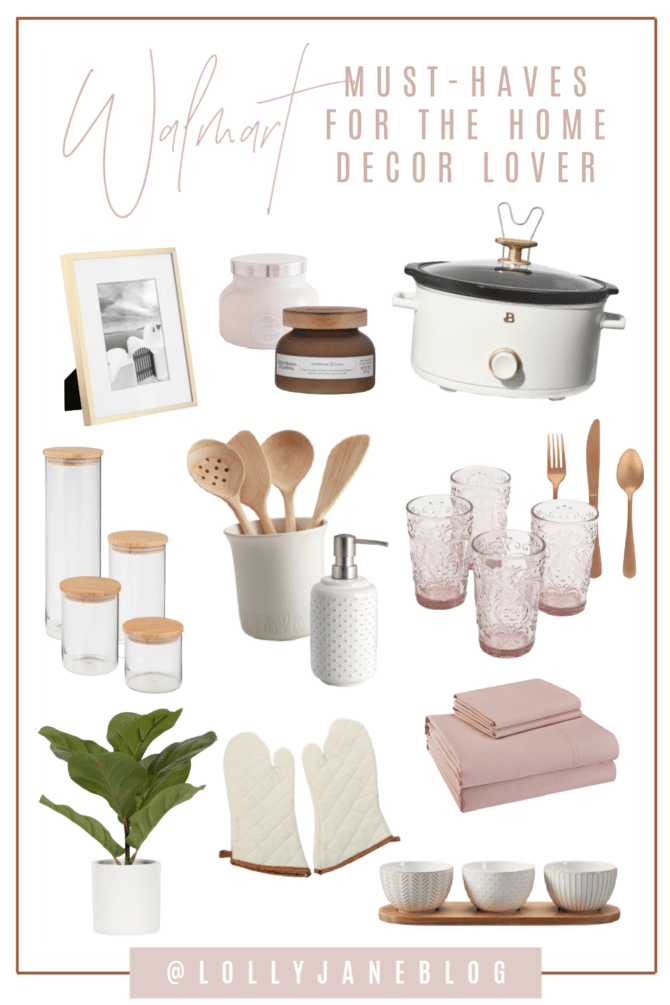 SHOP THIS LOOK
Rectangle Metal Tabletop Picture Frame | Capri Blue Candle | Scented 2-wick Candle | Gold White Crock Pot | 4 Piece Glass Kitchen Canister Set | Ceramic Tool Crock | Ceramic Lotion Pump | Rose Glass Tumblers | Rose Gold Matte Finish Flatware | 12 Artificial Fiddle Fig | Baking Oven Mitts | Better Homes & Gardens Sheet Set | Farmhouse Mix & Match Dip Bowl Set
GIFTS FOR THE FASHIOnista
If you missed your recent Winter Fashion Finds Under $50, go get caught up before they sell out! We love our new sweaters + jeans.
We also love the following popular and affordable picks. Cable knit and sherpa are still trending strong this year and we don't hate it!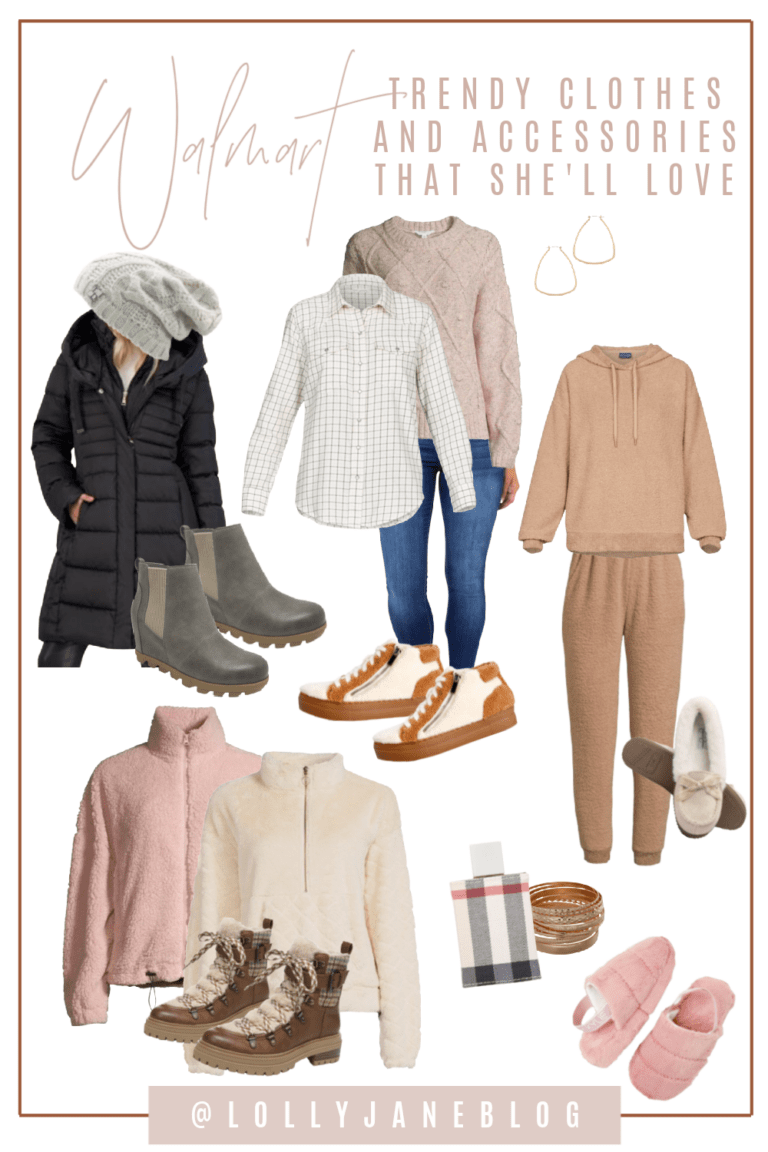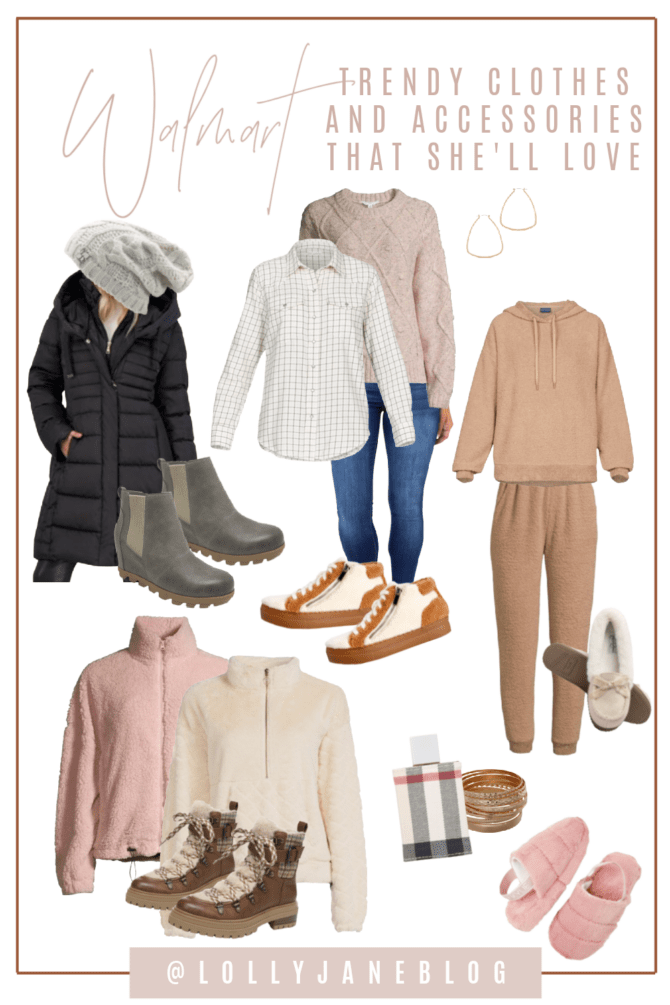 SHOP THIS LOOK
Cable Knit Beanie | Quilted Down Fitted Puffer Coat | Lug Wedge Commuter Boot | Women's Boyfriend Western Shirt | Crewneck Cable Knit Sweater | Mid-Rise Ankle Skinny | Faux Sherpa Sneakers | Plush Hoodie + Plush Joggers | Jessica Simpson Moccasins | Faux Fur Half-Zip Pullover with Pocket | Zip Sherpa Jacket | Fur Trim Chelsea Boot | Burberry London Eau de Parfum | Gold Tone Bangle Bracelet Set | Slingback Slippers
GIFTS FOR BEAUTY QUEENS
My daughter graduates aesthetician school early next year so I had her hand pick the most popular skin care product and her favorite beauty supplies for your Christmas list this year!
She said daily sunscreen is the most important but also loves toner, moisturizer and a face humidifier to hydrate your skin.
PS: this lip gloss has hydraulic acid in it so it immediately plumps your lips, it's gone viral on Tik Tok and is so popular!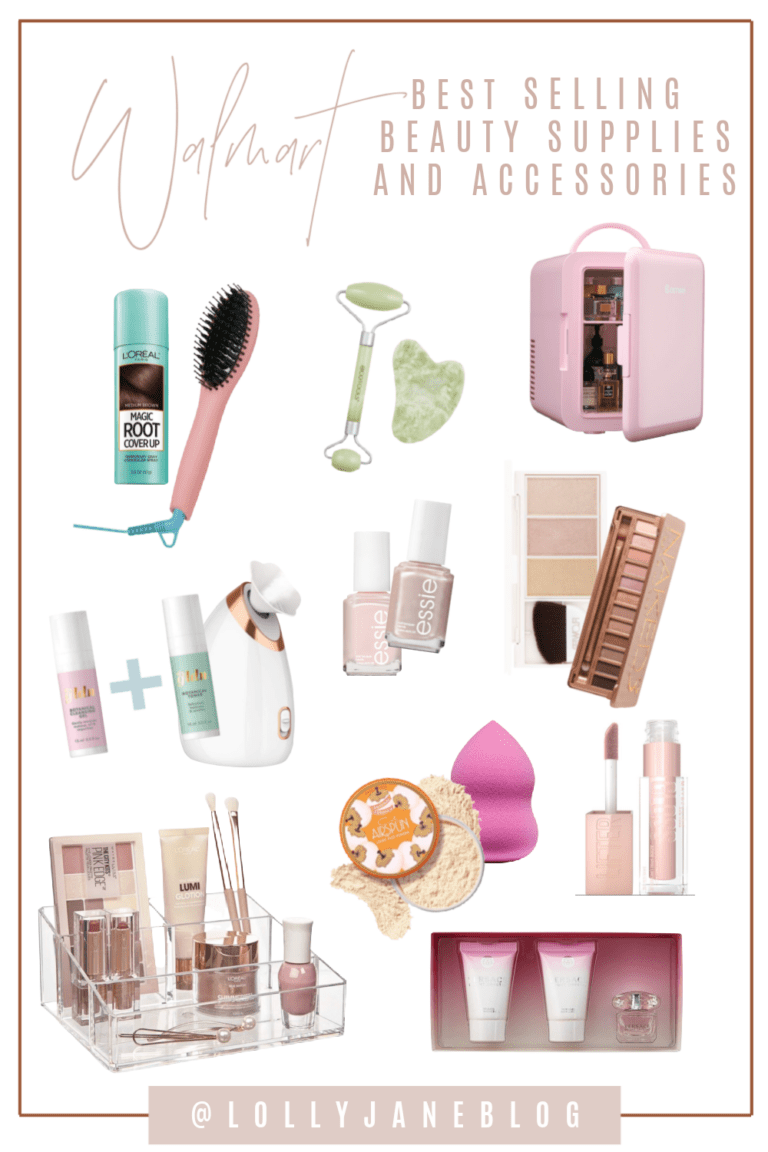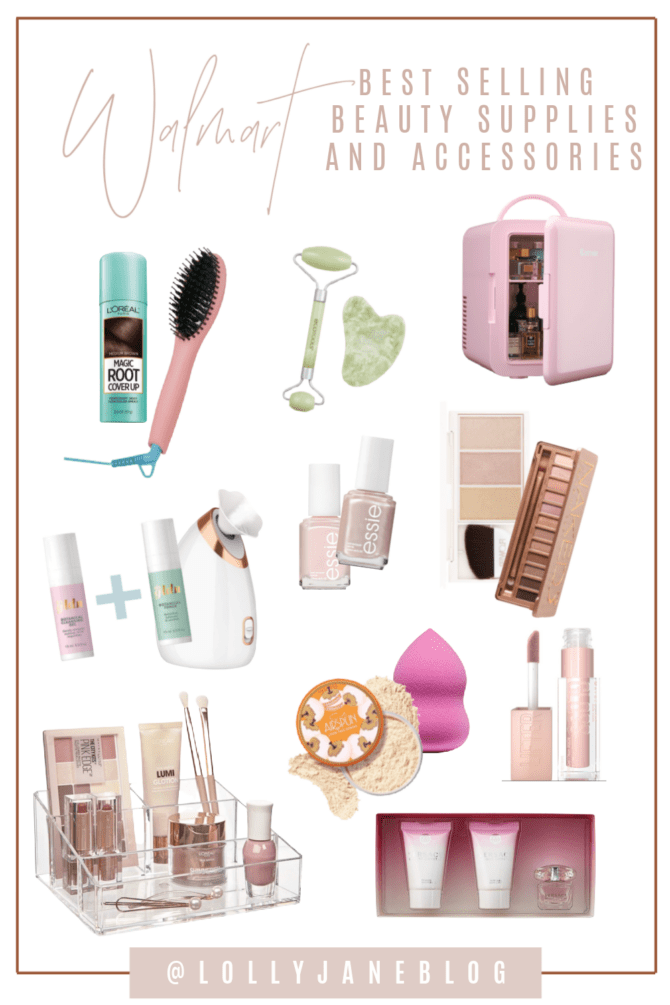 SHOP THIS LOOK
Magic Root Cover Up | Ceramic Hair Straightening Brush | Jade Roller and Gua Sha Stone Mini Kit | Cooler Warmer Makeup Skincare Refrigerator | Facial Wash & Toner Set | Facial Steamer | Ballet Slipper Essie Nail Polish | Imported Bubble Essie Nail Polish | FLOWER Beauty Shimmer & Strobe Highlight Palette | Urban Decay Naked3 Eyeshadow Palette | Airspun Loose Face Powder | Foundation Blender | Lip Lifter Lip Gloss | Clear Plastic Vanity Makeup Organizer | Versace Perfume Gift Set
giftS for THE KID AT HEART
We were beyond excited to learn Walmart is carrying nostalgic and retro toys! We had every single one of these toys growing up and can't wait to bring them back into our homes.
Did you know Kelli is welcoming a sweet grandson in April? He'll be well acquainted with his Lolly's love of old toys, she can't wait to get him his first Tonka truck!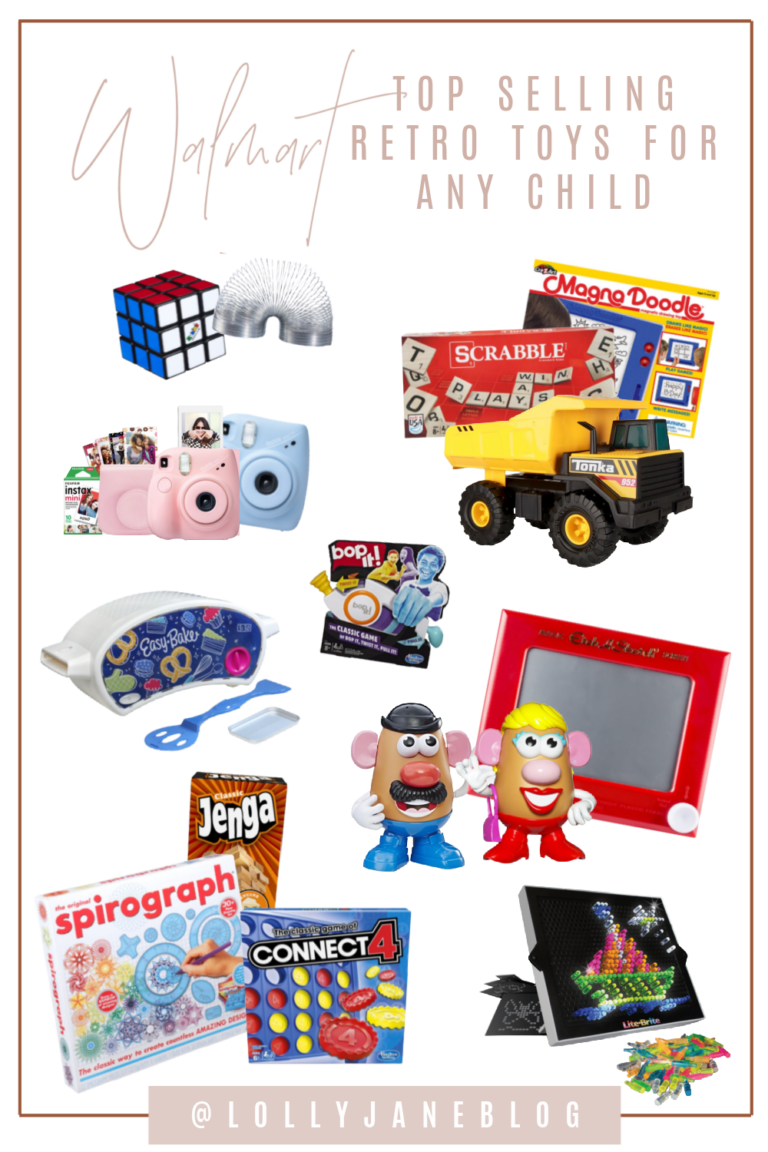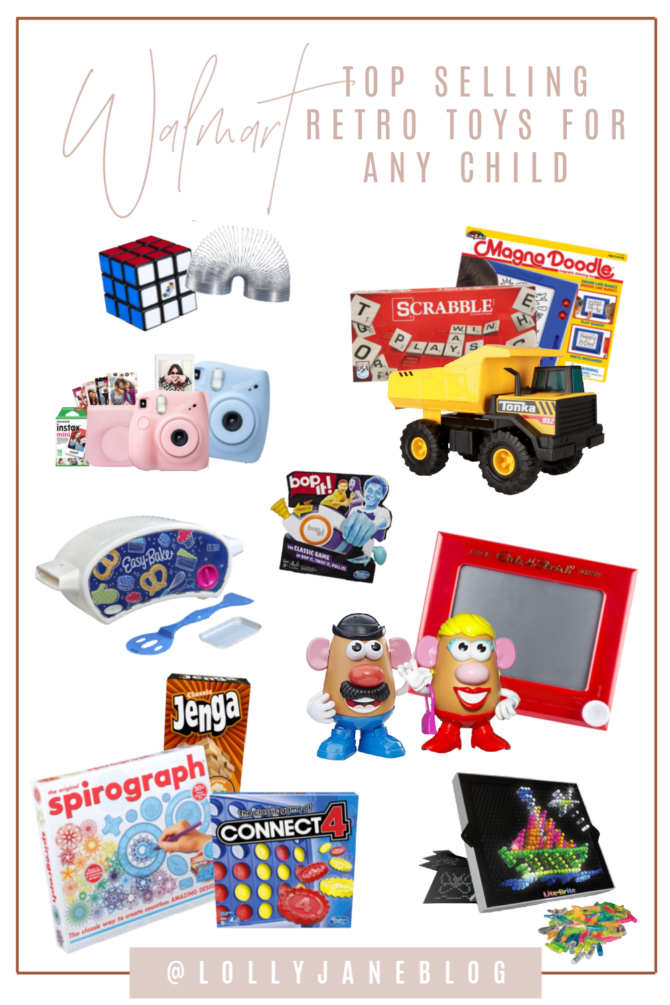 SHOP THIS LOOK
Rubik's Cube | Slinky the Original Walking Spring Toy | Classic Scrabble Crossword Board Game | Classic Retro Magna Doodle | Original Tonka Truck | Fujifilm Instax Mini 7+ Camera Bundle | Easy-Bake Ultimate Oven | Bop It! Electronic Game | Mr. Potato Head + Mrs. Potato Head | Etch A Sketch | Classic Jenga | Original Spirograph Craft Kit | Cra-Z-Art | The Classic Game of Connect 4 | Lite Brite Ultimate Classic
GIFTS FOR THE OUTDOORSY
Did you know they make portable individual lanterns? They come in a 4 pack and clip to anything. No more dark tents or tripping on rocks in the spooky woods.
A portable toilet is also a great idea for an avid camper…nothing more uncomfortable than trying to do your business in said spooky woods, lol!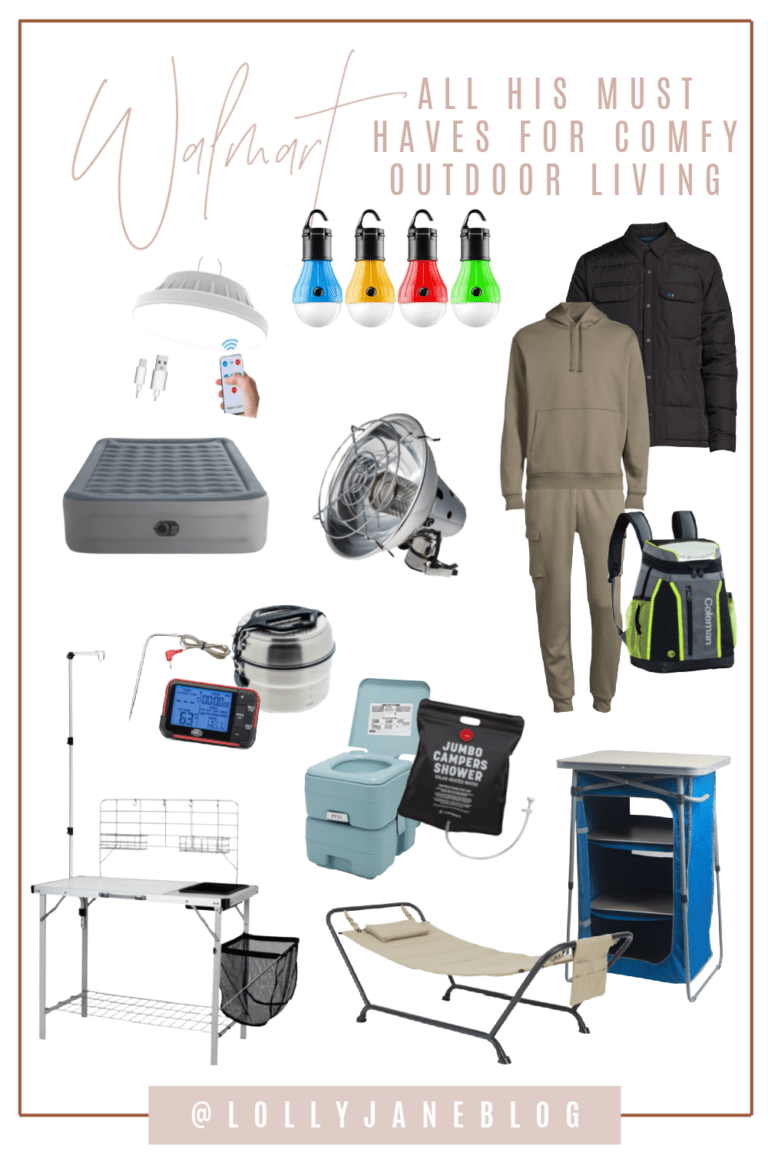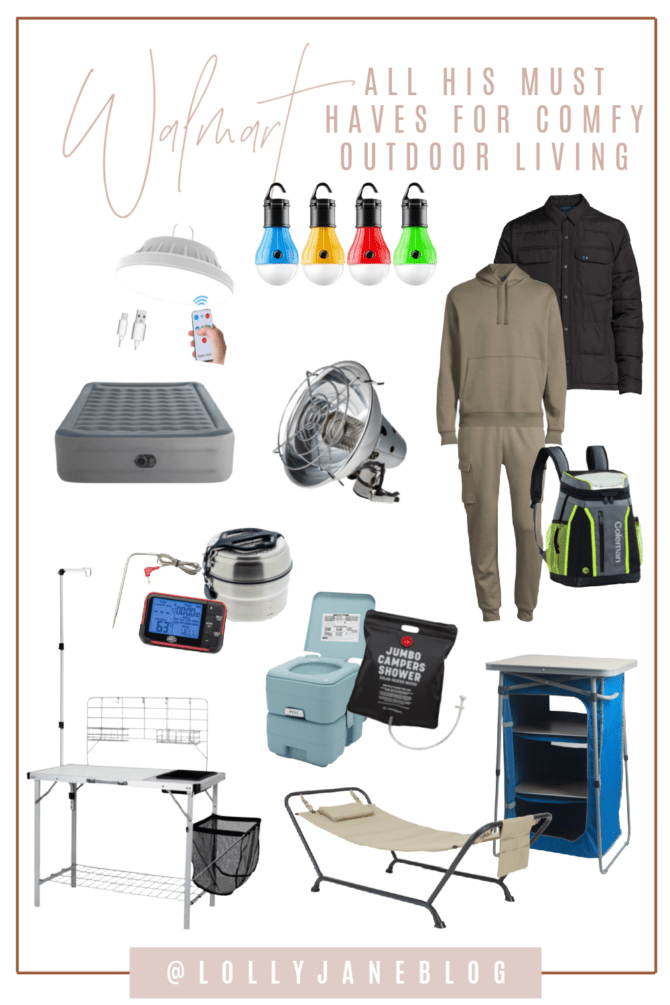 SHOP THIS LOOK
Outdoor Portable Hanging LED Camping Tent Lights | Solar Camping Lantern Light with Remote Control | High Comfort Plush Raised Air Mattress Bed with Built-in Pump | Portable Propane Heater | Quilted Layering Jacket | Men's Fleece Hoodie + Fleece Cargo Joggers | 18-Can Backpack Cooler | Wireless Digital BBQ Grilling Thermometer | 4-Person Cookset | 5 Gallons Camper Shower | Portable Toilet | Camping Table | Hammock with Stand and Pillow | Collapsible Cabinet with Table Top
GIFTS FOR GEEKS + Gamers
I have 3 gamers in my house so I had my 14 year old son go through this list with me. He's approved all of these accessories and must-haves for every gamer.
His favorite item on the list is the cozy chair although I know he's hoping Santa puts a new PC under the tree this year.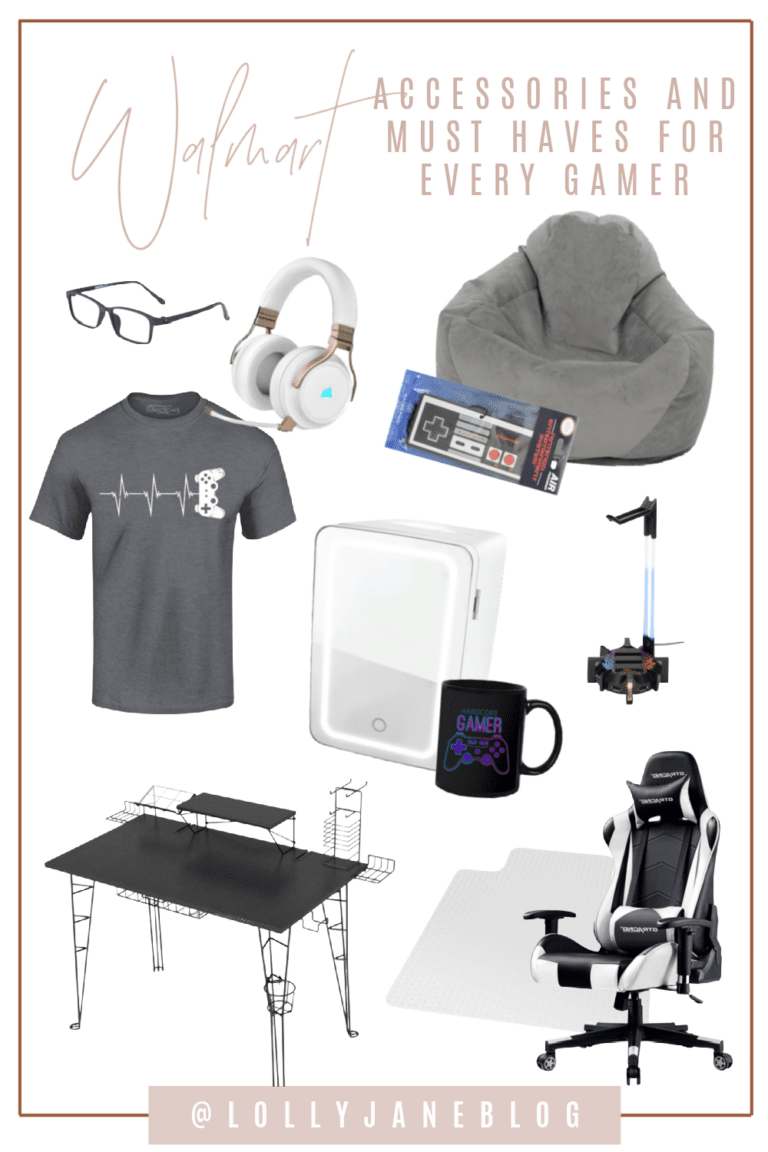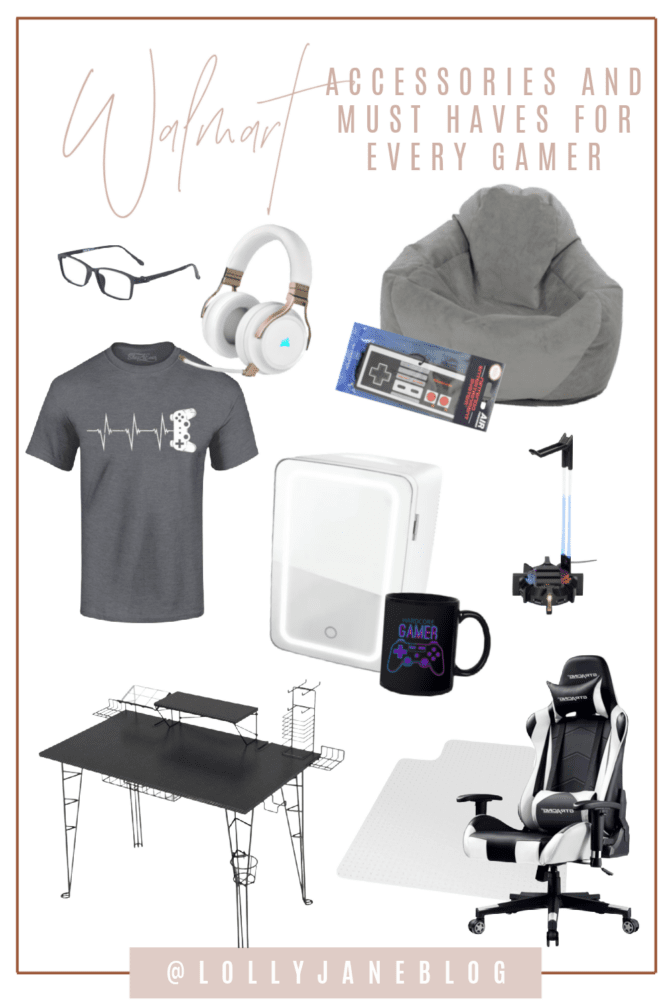 SHOP THIS LOOK
Blue Light Blocking Glasses | Wireless Gaming Headset | Nintendo Controller Air Freshener | Bean Bag Chair | Gamer Heartbeat Controller T-shirt | LED Lighted Mini Fridge with Mirror Door | Hardcore Gamer Mug | Headset Stand Headphone Holder with 4 Port USB Hub | Charging Station and Gaming Storage Desk | Carpet Chair Mat Lip | Gaming Chair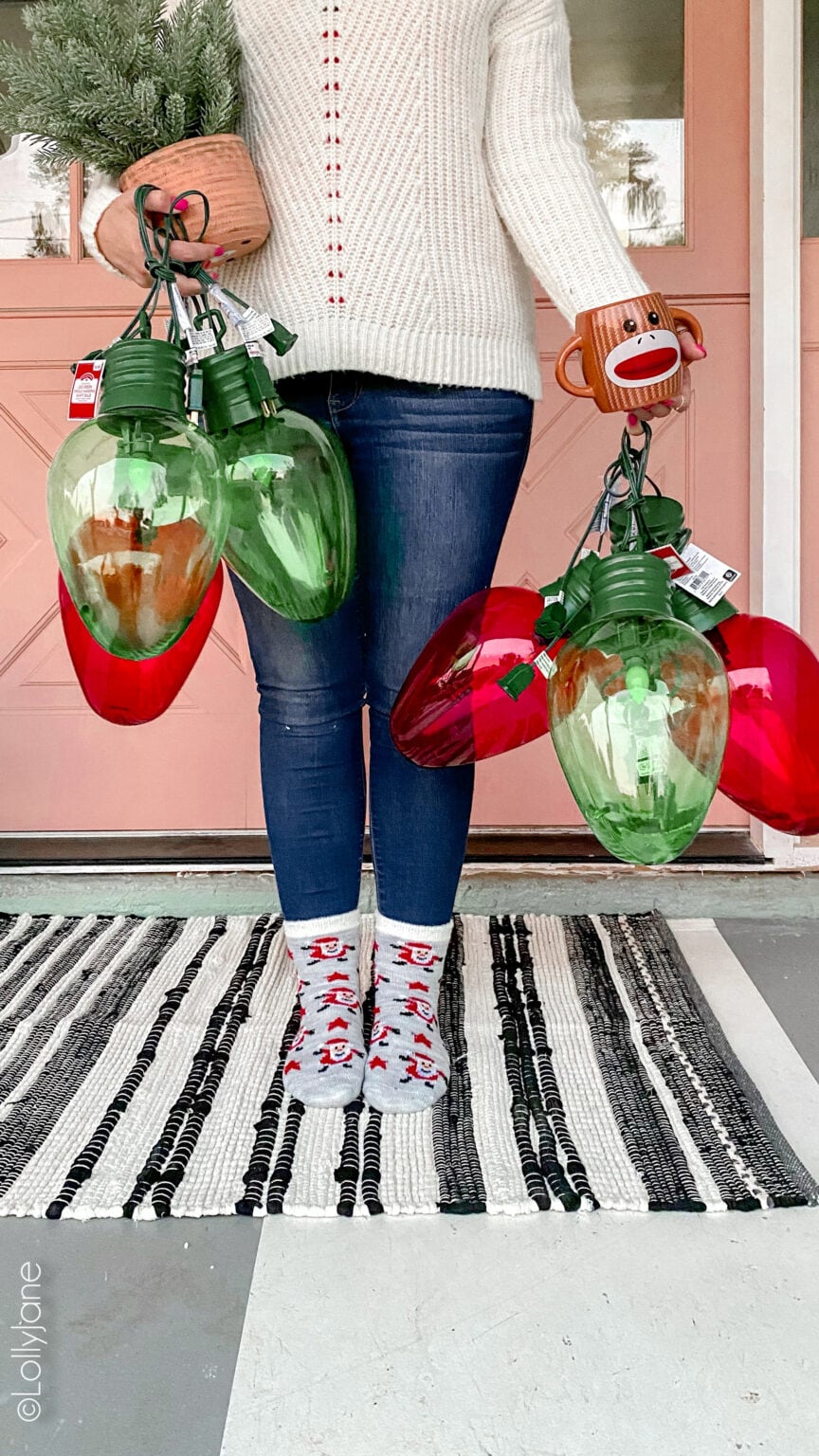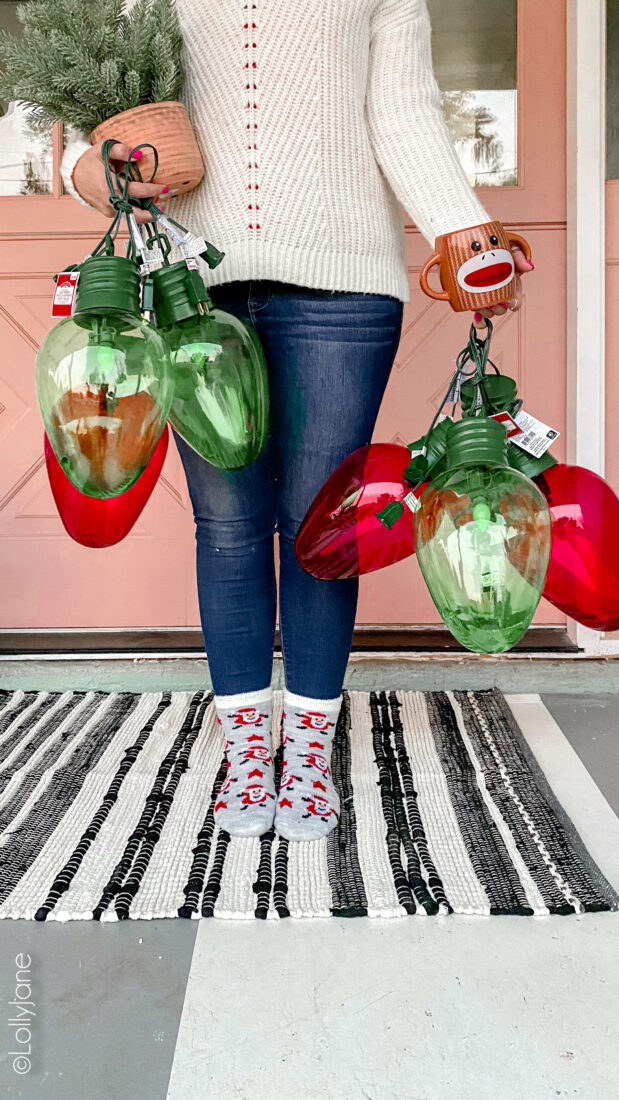 PLEASE PIN
We hope we've helped cross off all your names on your Christmas list this year! We'd be grateful if you'd pin our gift guides to hint to your friends, too ? What's on YOUR wish list this year?
BIG THANKS to Walmart.com + RewardStyle for sponsoring today's post. This Post May Contain Affiliate Links. As always, all opinions are our own. See our full disclosure.