Today's Easter project is not only fast, but super inexpensive, I'm talking less than $5 for this sign. I love wood signs because you buy the 6′ wood one time and you can reuse your unused wood for the next project. And your initial cost is only $8 for a 6′ board to start so you're not too deep in the hole! I saw this fun Etsy sign thought it was so cute! My friend Marni and I partner up for craft nights and we loved this sign we crafted so I re-created it on the cheap. (Psst! If you need an invite to our private FB group and you're local, email me at [email protected].)
Here's how you too can make a foam egg Easter sign, too!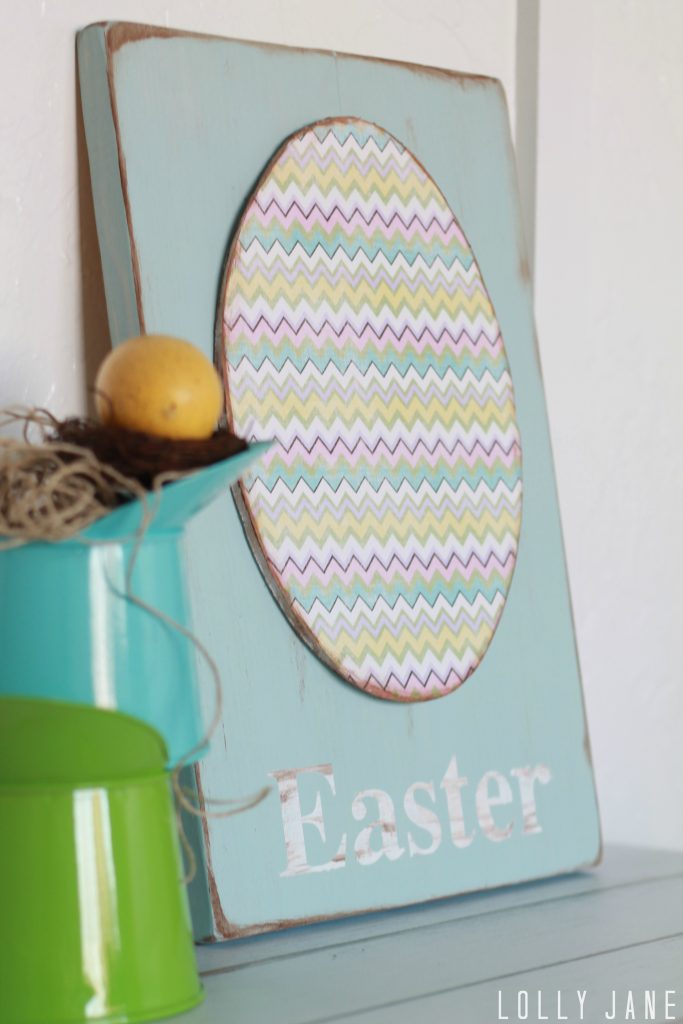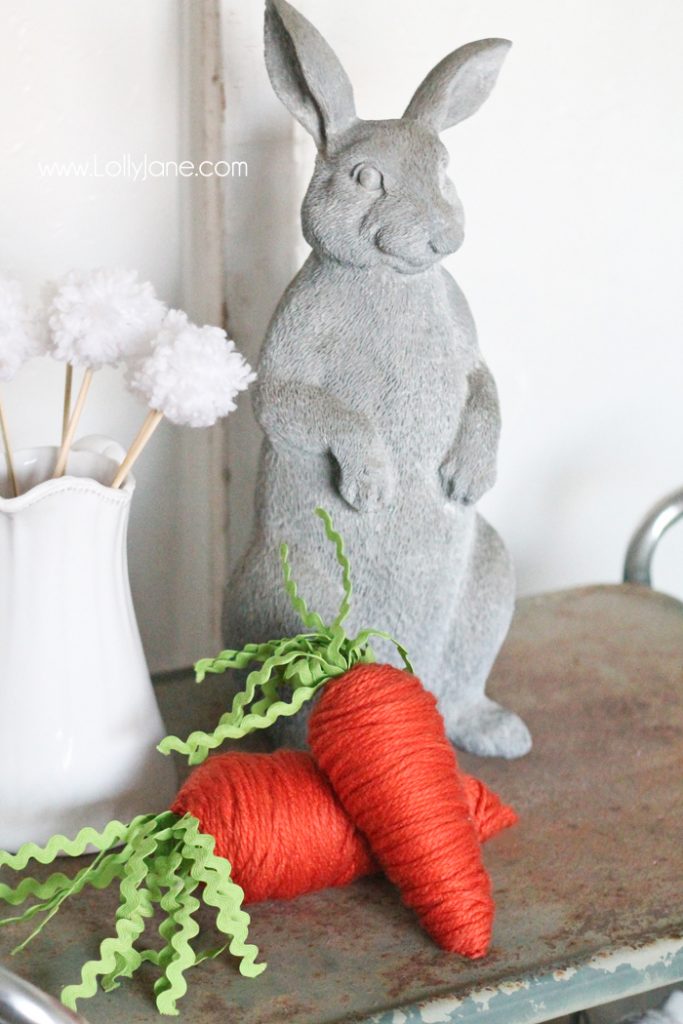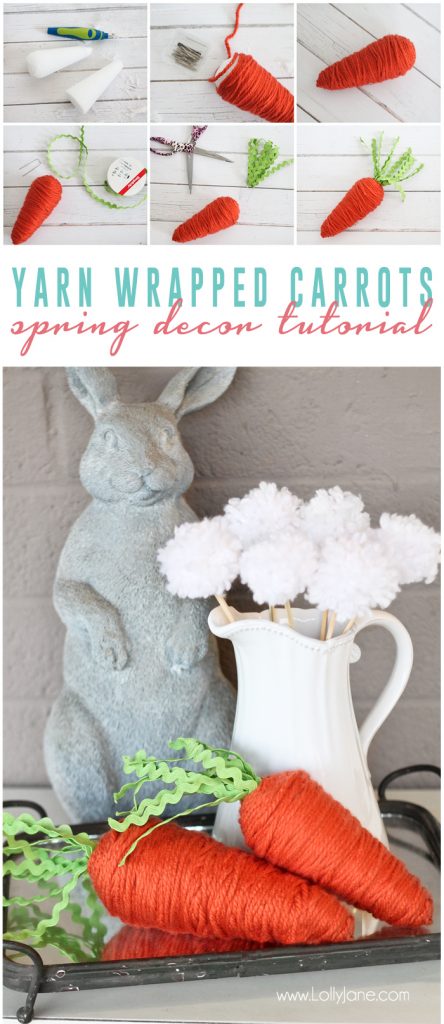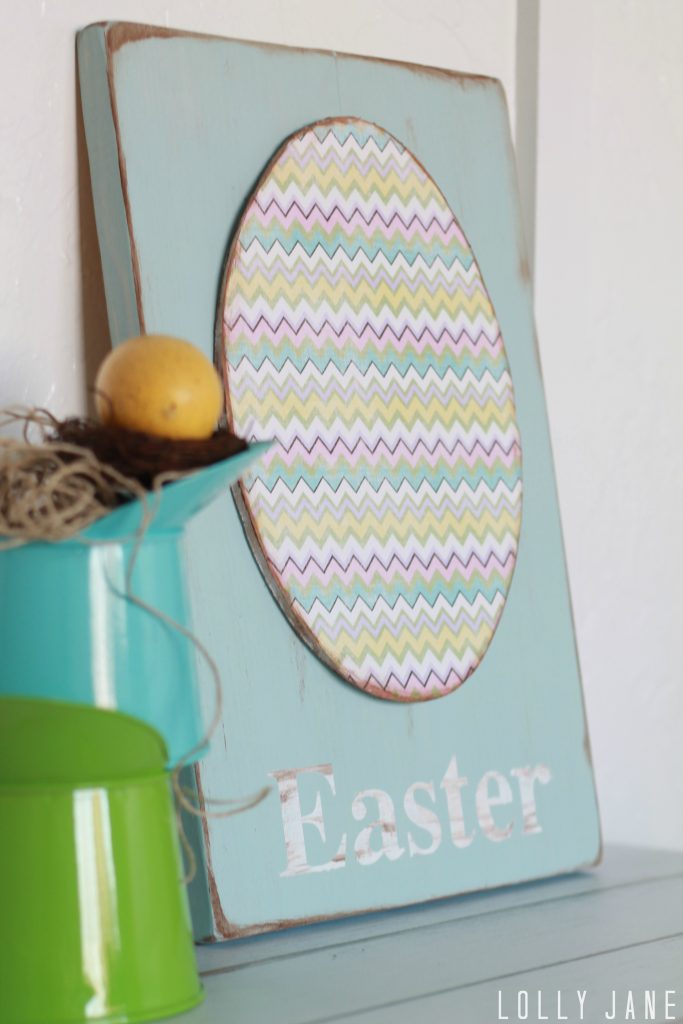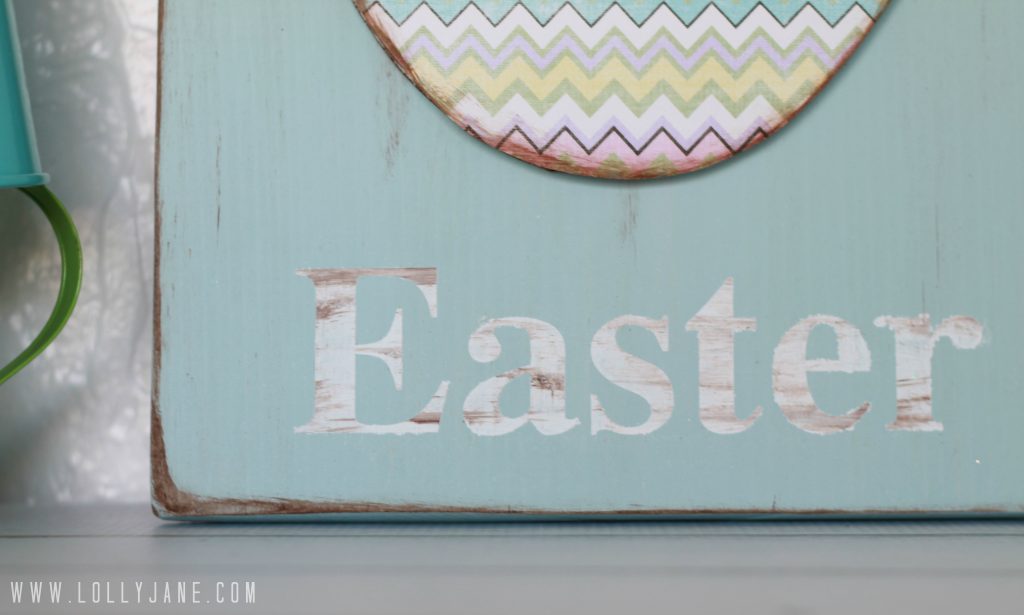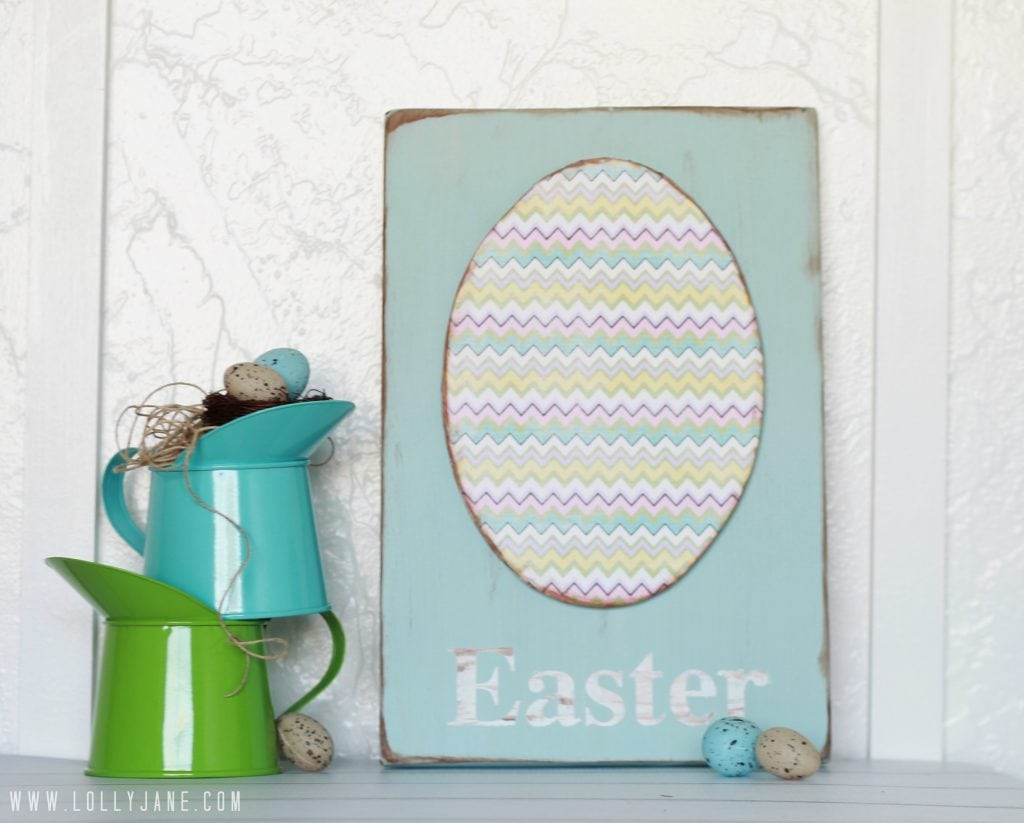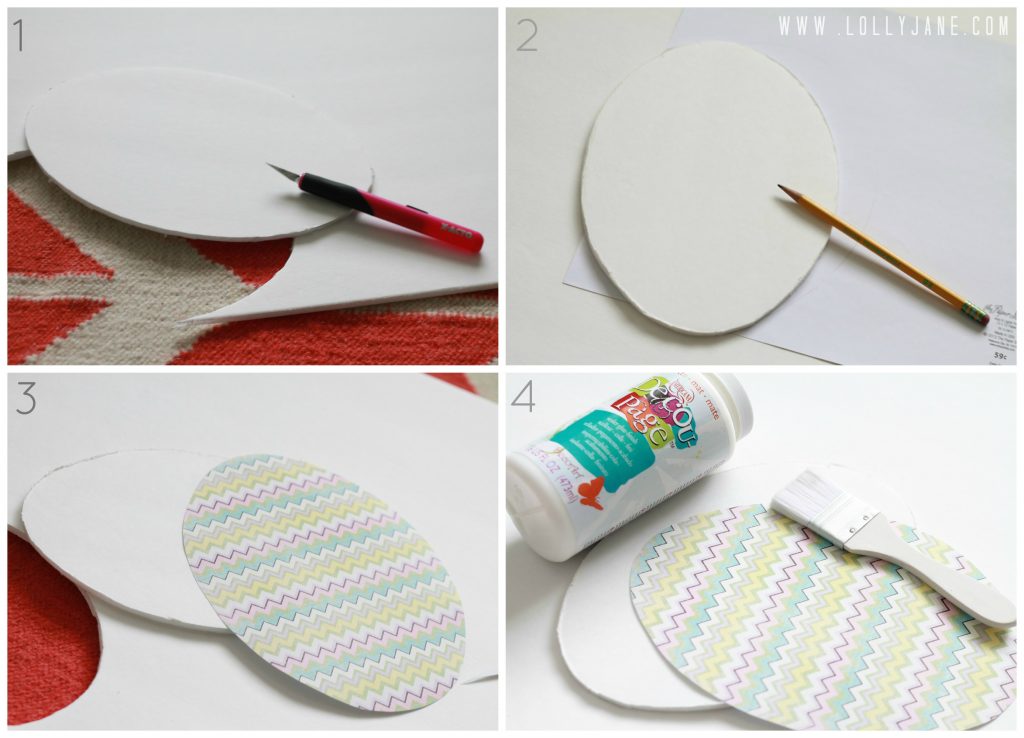 Start off with the following….
Piece of 12″ wide x 16″ long board
Sheet of foam board (our egg is about 9″wide x 12″ long)
X-Acto knife or utility knife
Srapbook paper (ours is from Hobby Lobby)
Pencil
Decoupage
Foam brush
Vinyl stencil (we have a vinyl cutter but you can email Marni [email protected] to order your own if you don't have access to one)
Small amounts of DecoArt's Sea Glass blue, Cotton white and Cinnamon brown acrylic paint.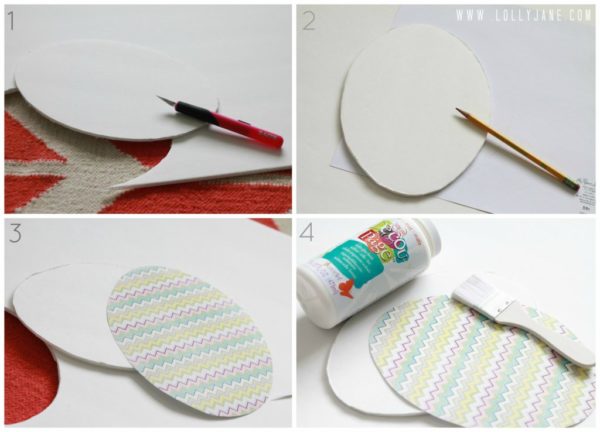 Paint your wood blue.
Freehand & cut out an egg shape with your utility knife.
Backward trace your egg onto scrapbook paper, cut it out.
Decoupage your paper onto your foam egg.
Hot glue the foam egg onto the board.
Peel the inside of your letters out.
Transfer tape your letters (Georgia font) and place it on your dry board.
Paint white inside your stenciled letters.
Lightly distress with brown acrylic paint.
Distress the rest of your board, (optional.)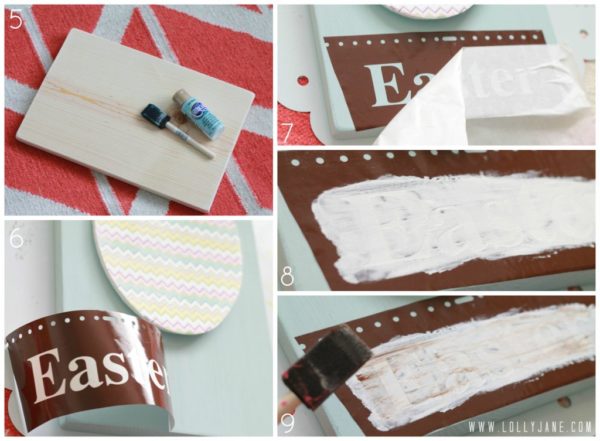 That's it, you guys! Easy and affordable. I think it'd be really cute to make multiples of these minus the wording, but have several different coordinating egg patterns lined up on your mantle.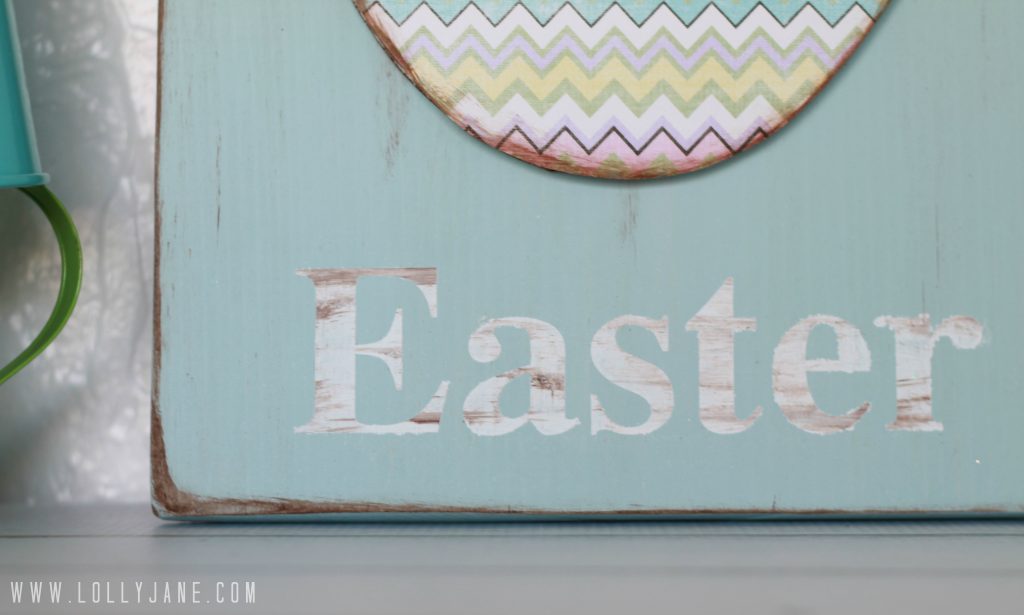 Click for more Easter and spring ideas and don't forget about our link party going on now.
Enjoy these free Easter tag printables:
And an easy vintage spring bunting too!
We update our FB page and Pin boards daily…and are always checking in on Instagram too!