DIY: Natural Hand Sanitizer Spray Recipe
Looking to avoid toxins in your cleaning products? Here's an easy recipe for a DIY all natural hand sanitizer using easy to find ingredients.

If you're trying to avoid harsh chemicals in anti-bacterial soaps and sanitizers, making your own simple spray is for you! This hand sanitizer spray is all natural and non-toxic.
To use it, simply spray this on your hands to disinfect them! It's perfect to carry in your purse, your car or even in your kids backpack.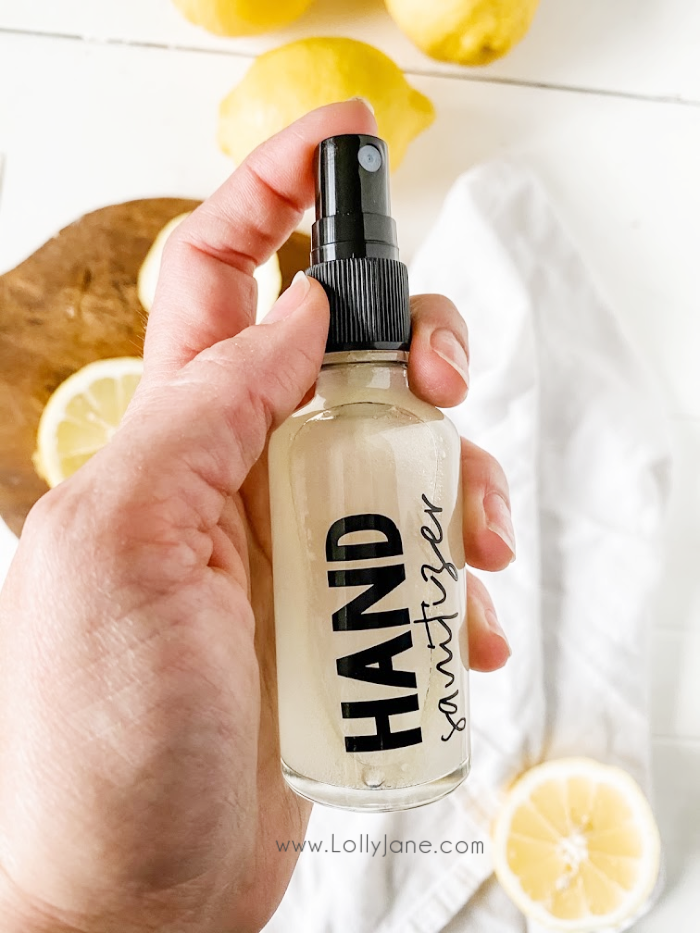 what is in natural hand sanitizer spray
On Guard essential oil: Supports healthy immune and respiratory function. Protects against environmental threats and supports the body's natural antioxidant defenses. Energizing and uplifting aroma.
Lemon essential oil: Lemon is a powerful cleansing agent that purifies the air and surfaces, and can be used as a non-toxic cleaner throughout the home.
Witch Hazel: Contains antioxidants which fight free radicals. Extracted from the Witch Hazel shrub, it is an effective natural cleanser. Alcohol-free but contains Aloe Vera, so your hands stay moisturized.
Fractionated Coconut Oil: an absorbent and light carrier oil that will help to increase essential oil distribution while leaving skin feeling smooth and soft. (You can also use Vitamin E Oil as it's an antioxidant).
Distilled water (or Filtered Water): Best option for the cleanest hand sanitizer possible is distilled but filtered water is a close second because it doesn't contain minerals found in tap water.
Glass Spray Bottle: Does not leach into essential oils like plastic does.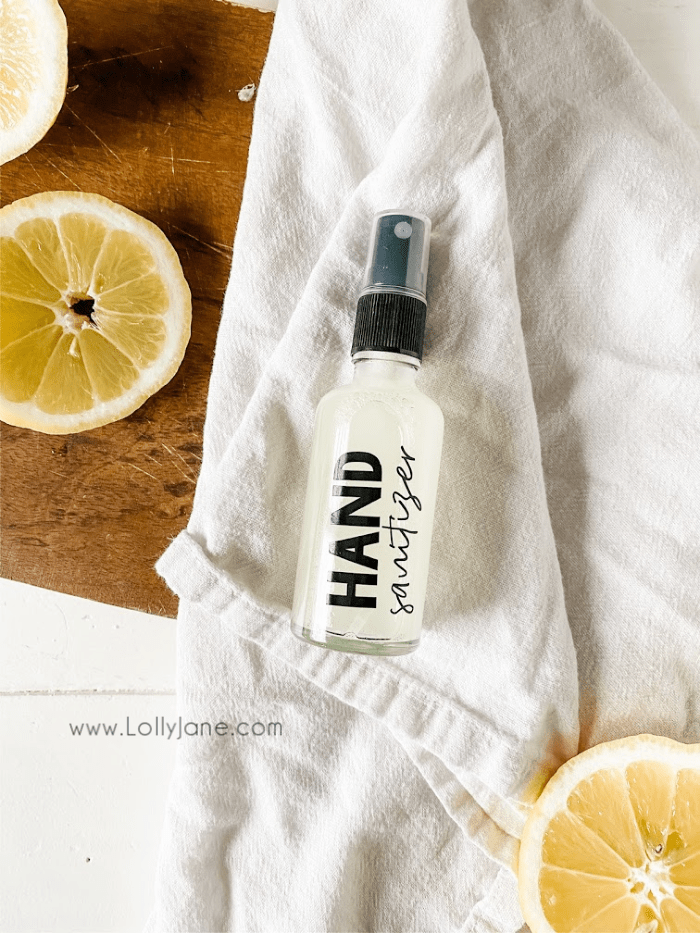 How to make hand sanitizer spray
Add 1 tsp of witch hazel to the spray bottle.
Add ¼ tsp of carrier oil to the spray bottle.
Top off with water, leave room for the top to screw on.
Add 10 drops of On Guard essential oil to the spray bottle.
Add 5 drops of Lemon essential oil to the spray bottle.
Screw the top back on, shake and use.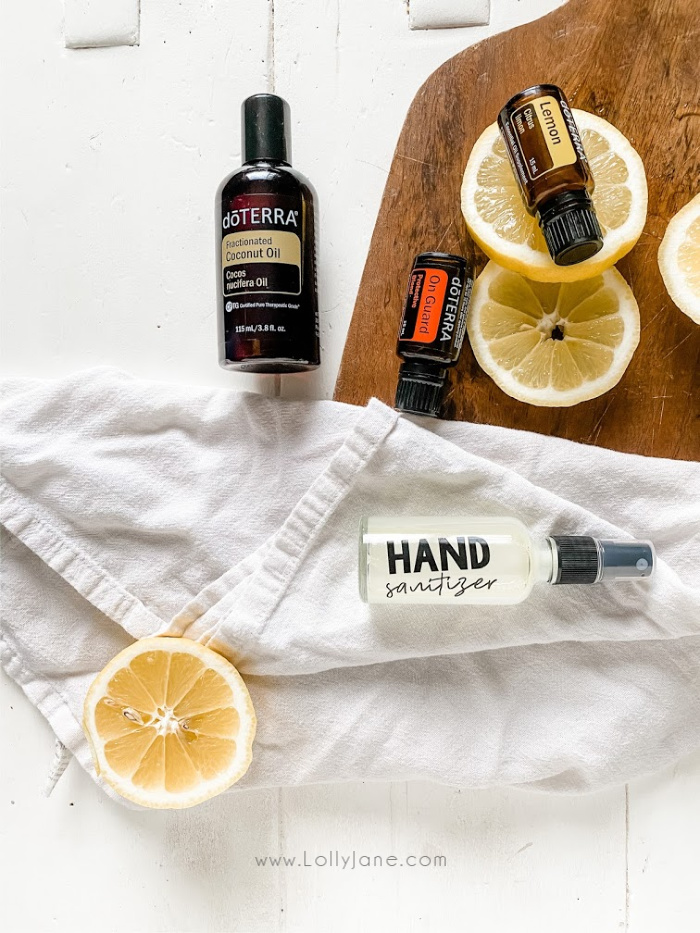 ways to use hand sanitizing spray
Spray on your shopping cart when in public.
Spray after you shake hands with people.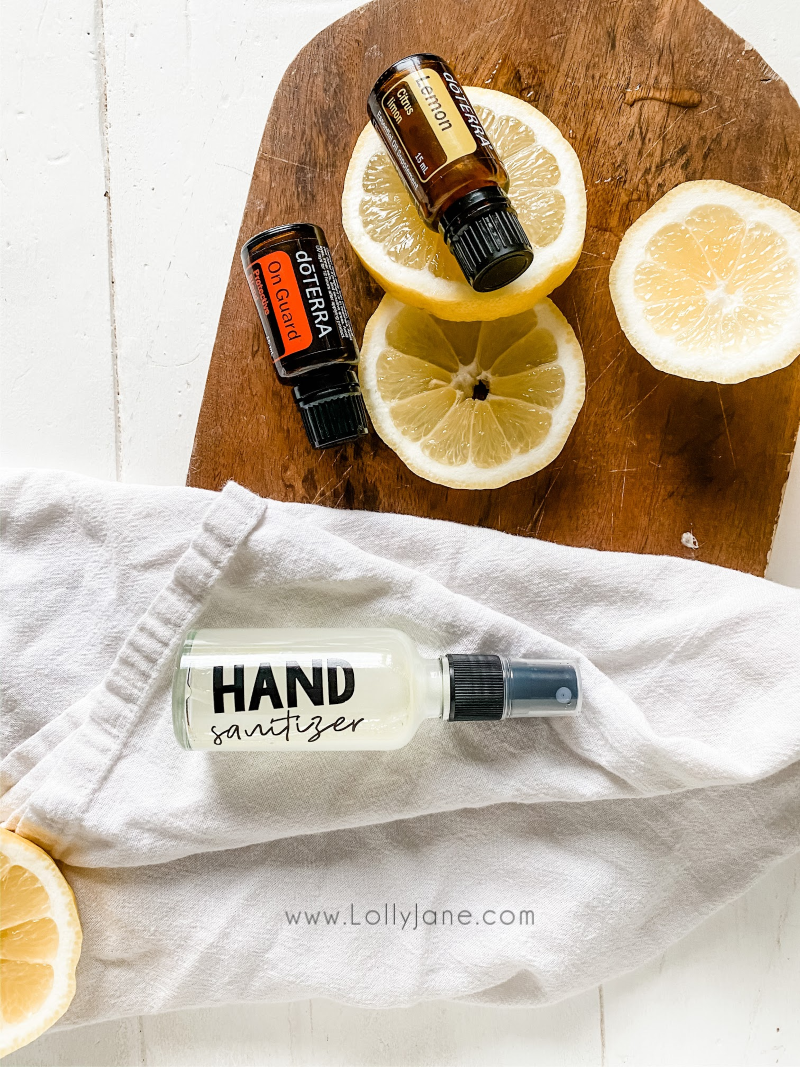 Feel free to PIN this image so you can save it for later!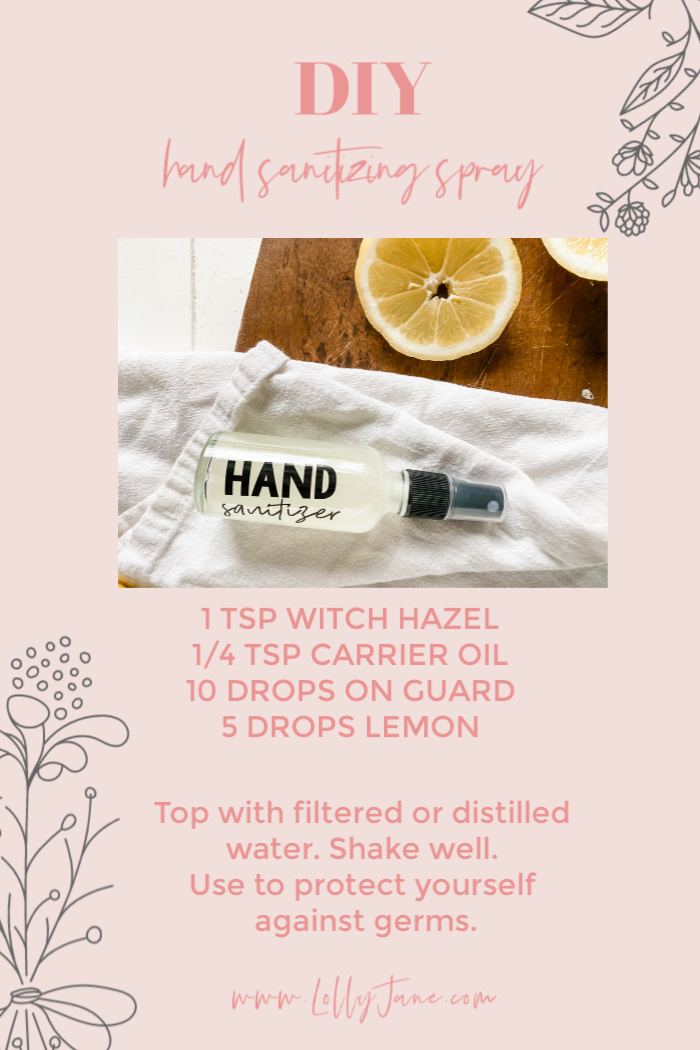 CHECK OUT MORE essential oil recipes
Let us know if you use our recipe, we'd love to hear your success story!
ESSENTIAL OIL SUPPLIES
Looking for all of our fun supplies for oils?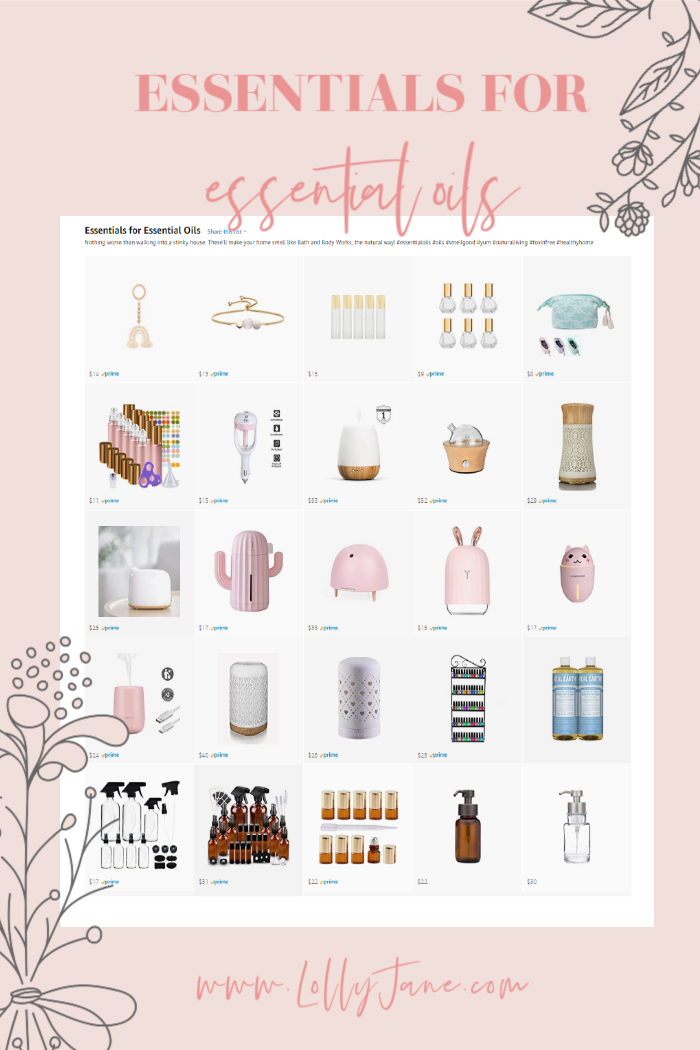 We've gathered lots of essentials in our Amazon shop so you can add some beauties to your collection, like these pretty glass spray bottles.