Welcome to our Simple Fall Home Tour… well, the few spaces we have decked out for fall, that is. 😉 You don't have to break the bank to make your home warm and cozy for autumn!
Before we share our simple fall home tour, take a peek at some of our talented friends who have their own homes spilling with autumn goodness. Get your Pinterest fingers ready when you tour their houses!
• The Handmade Home
• Thistlewood Farms
• Our Fifth House
• The Inspired Room
• French Country Cottage
Simple Fall Home Tour
This year we are sharing Kristi's home, and our latest DIY welcomes autumn visitors with our Fall Bicycle Wreath.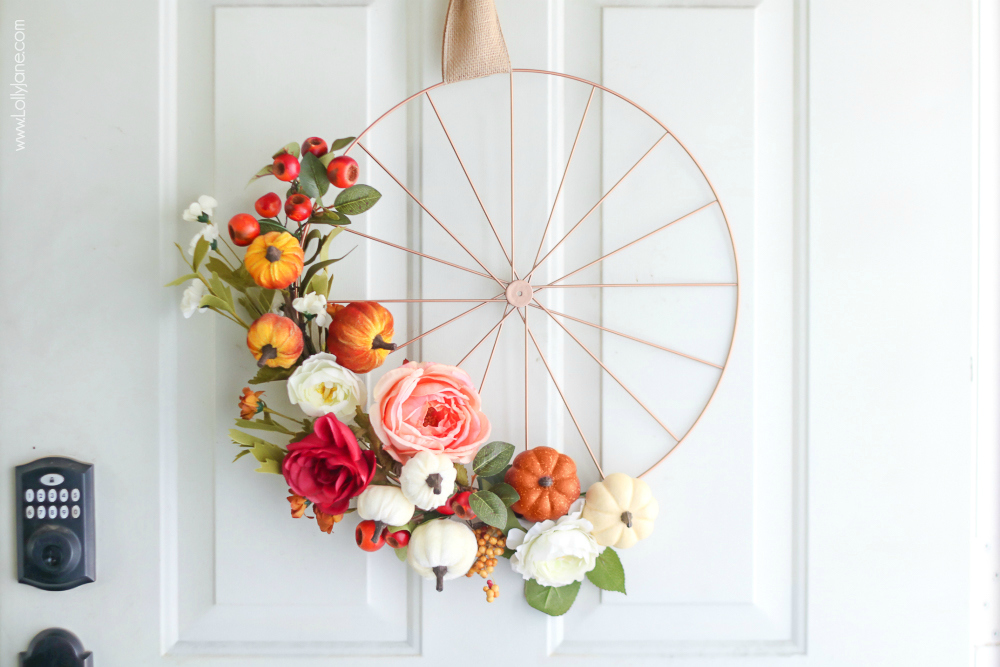 The florals mixed with mini pumpkins are our fave and the bicycle rim is a fun transition to say adios to summer, (although here in Arizona fall is our favorite outdoor time!)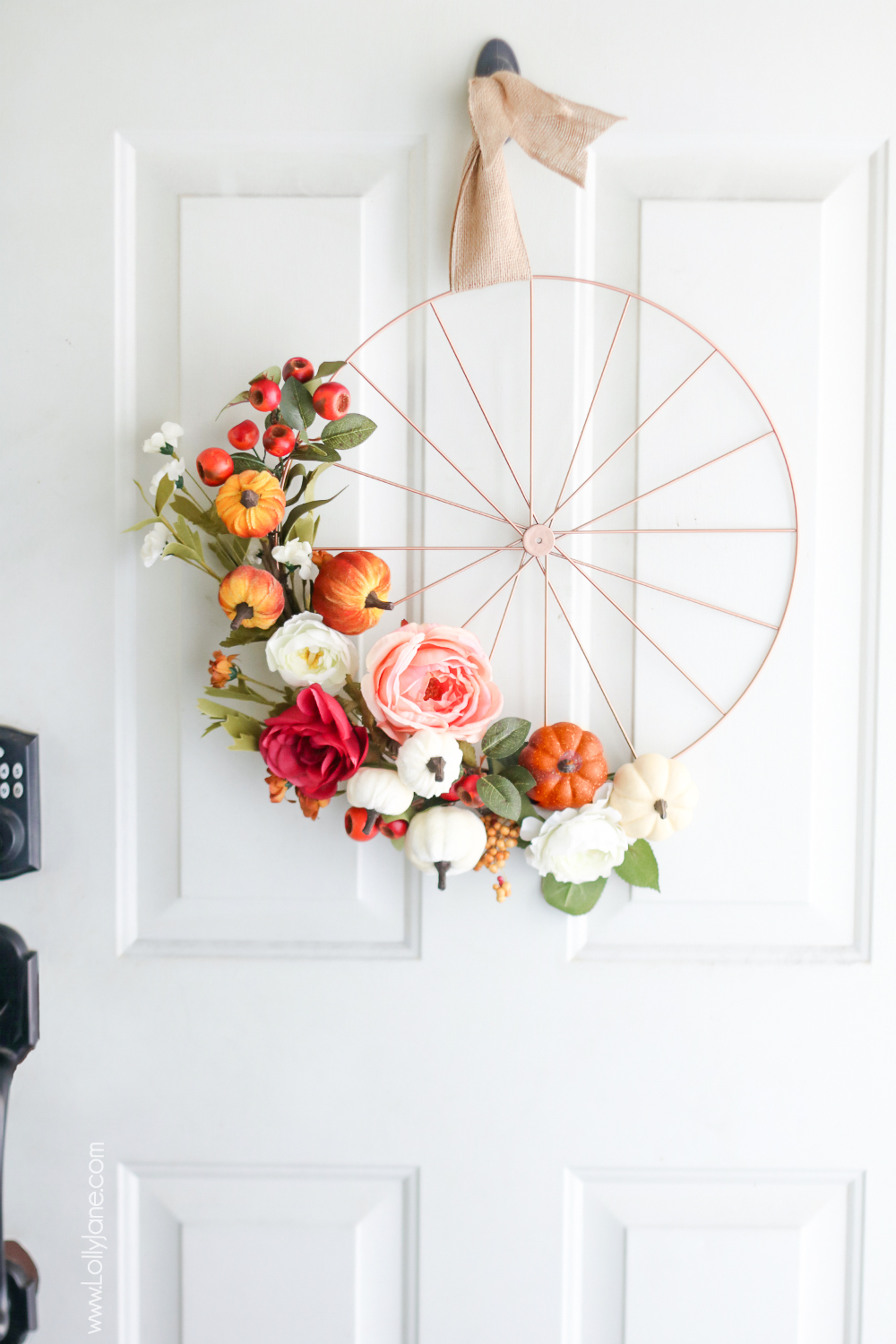 We are a little majorly pumpkin happy this year and I've slowly been building my collection of velvet crushed pumpkins the last few years with no regrets. Rumor has it the dollar spot at Target is fully loaded so you know where I'm going for some more minis!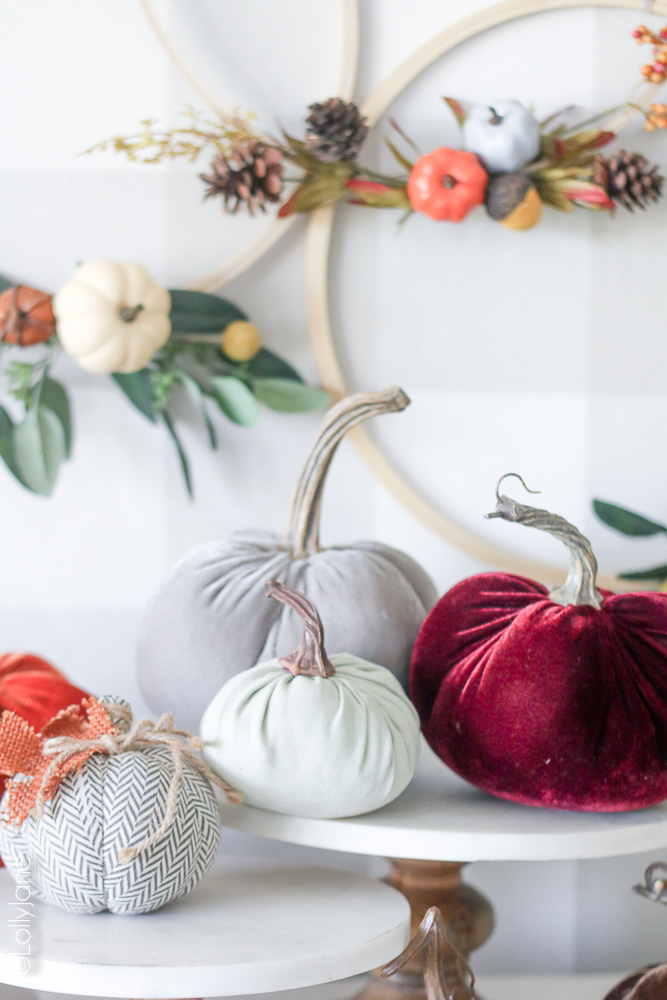 They pair perfectly with my yard sale cake stands and the wood with marble warms up the space nicely.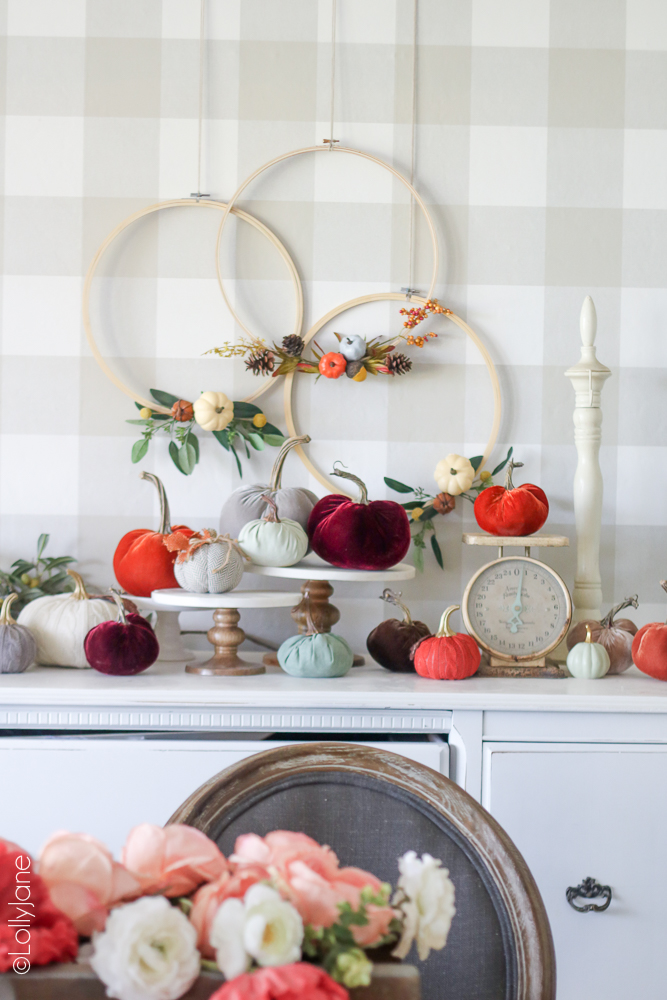 Another DIY of course because that's how we roll… old pieces mixed with new, and handmade + store bought = our favorite way to decorate. It adds for a lot of texture and makes things cozy, I think. You can grab the tutorial for our double pumpkin hoop wreath or this years trio hoop wreath and make them for a fun craft night with some girlfriends or kids. 🙂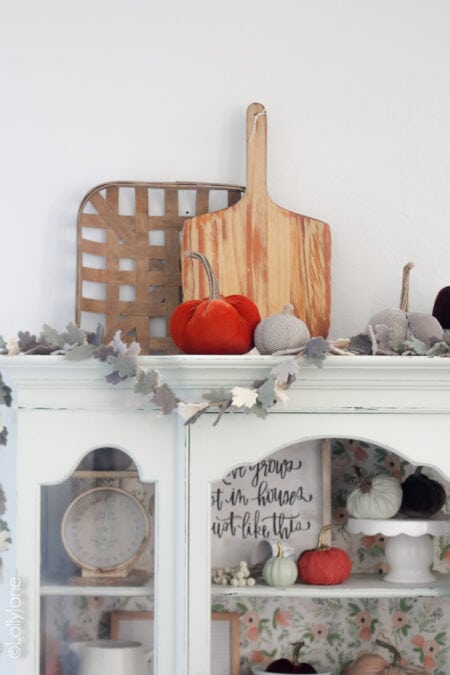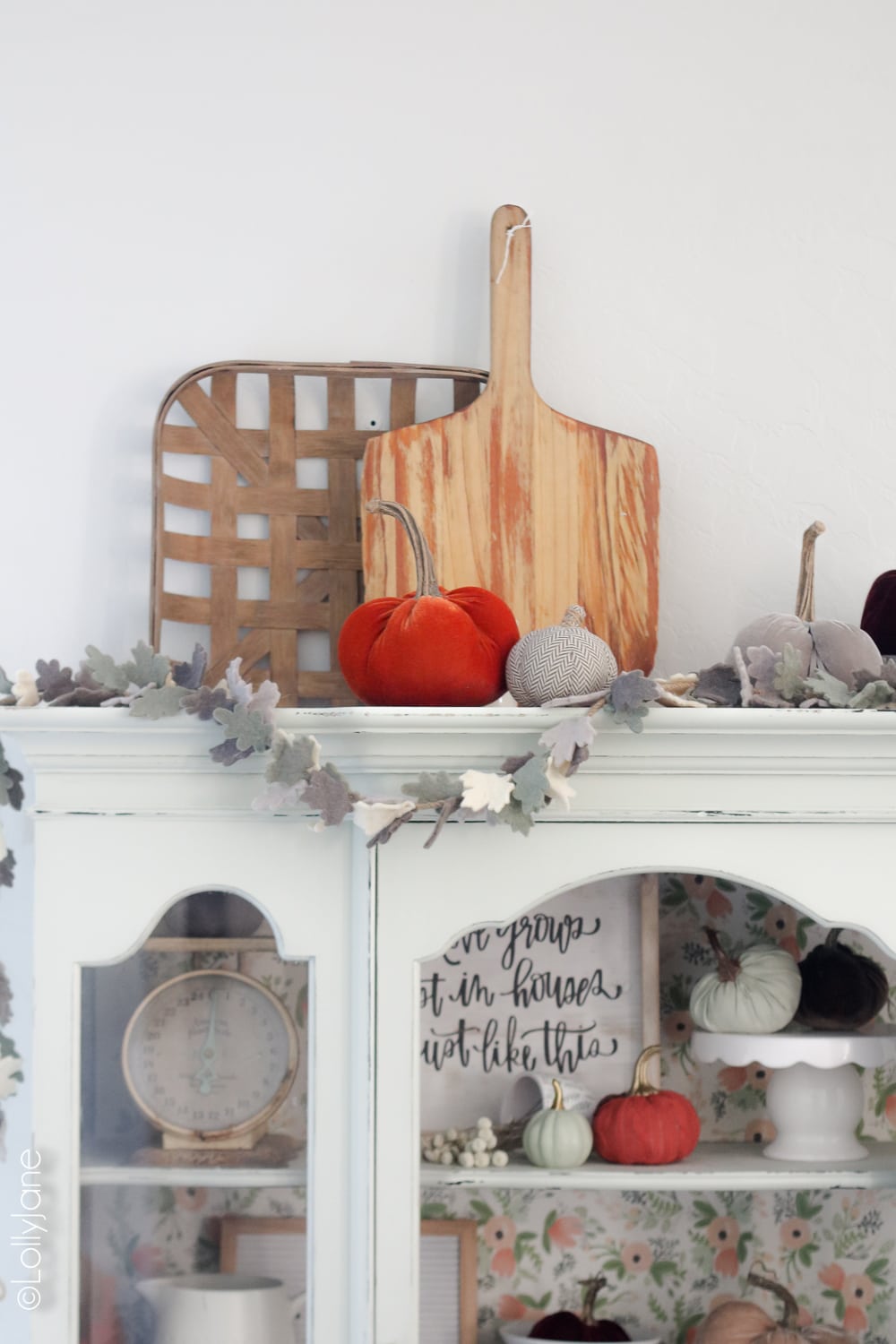 Across from my buffet is this thrifted hutch that we painted and added some floral paper to. Decorating does not have to be complicated or expensive! We added some more plush pumpkins and hung a garland from our local HomeGoods that just opened up down the street from us. BAM. Fall = done.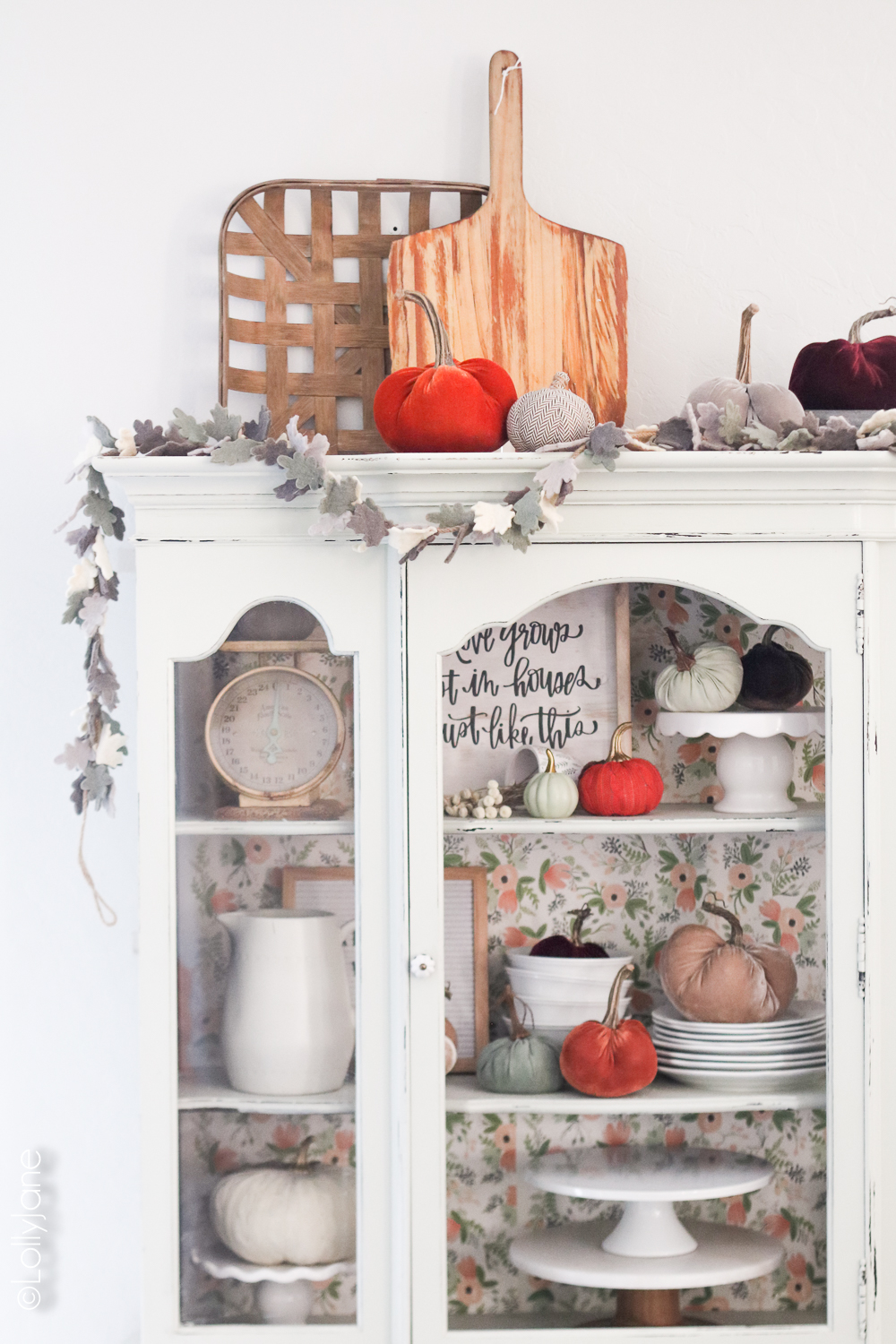 Here's a little peek at Kelli's porch, which isn't quite ready to showcase yet! Texture and layers coming soon and we can hardly wait for you to see what's in store so stick around or follow along on Instagram!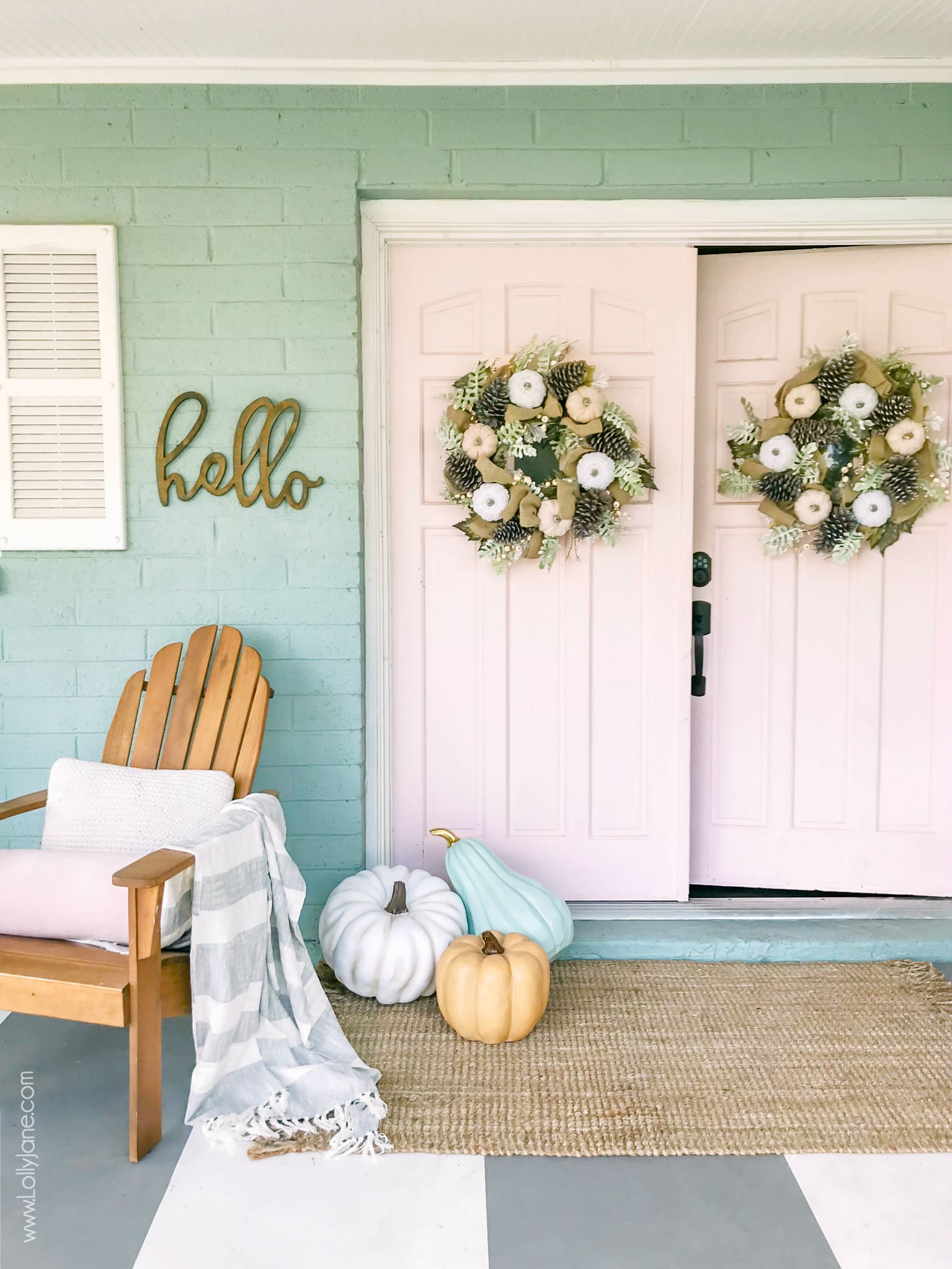 Take a looksie from last year's fall home tour…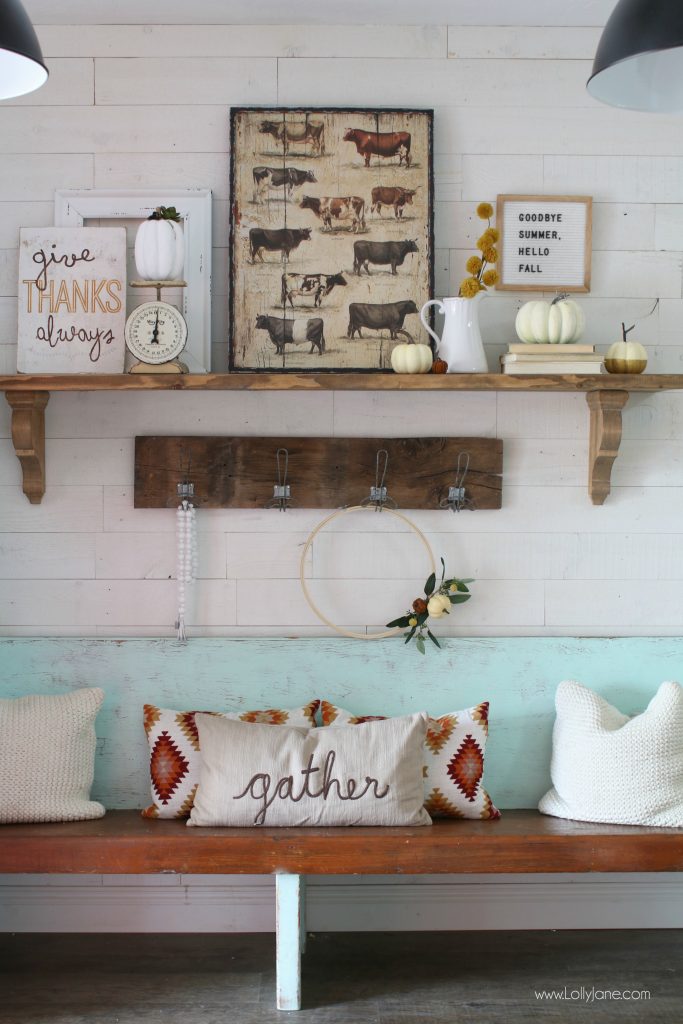 …and more of our own fall/autumn projects:
In the meantime, here's a closer peek at our friends' gorgeous spaces that are sure to get you in the mood for all things FALL! ??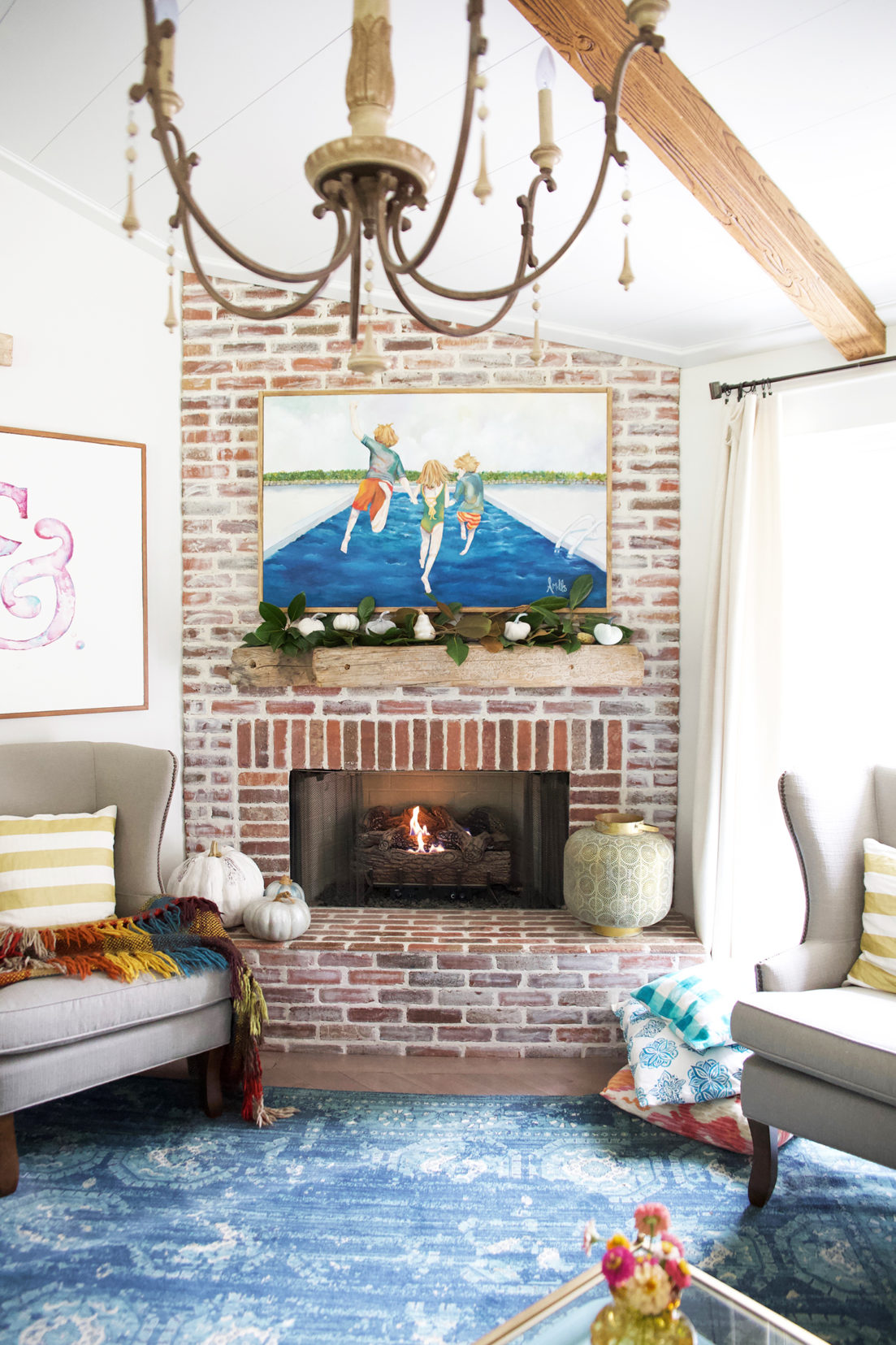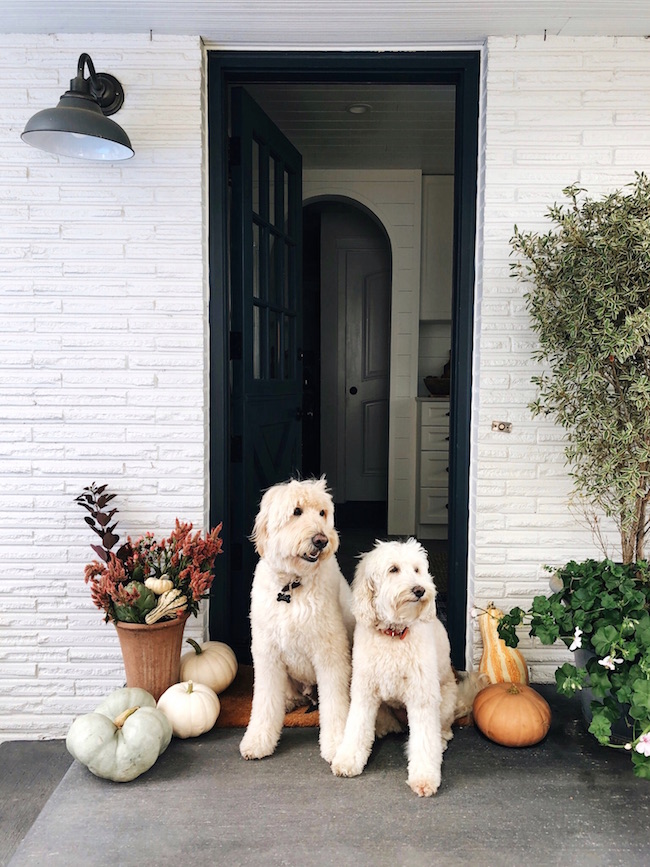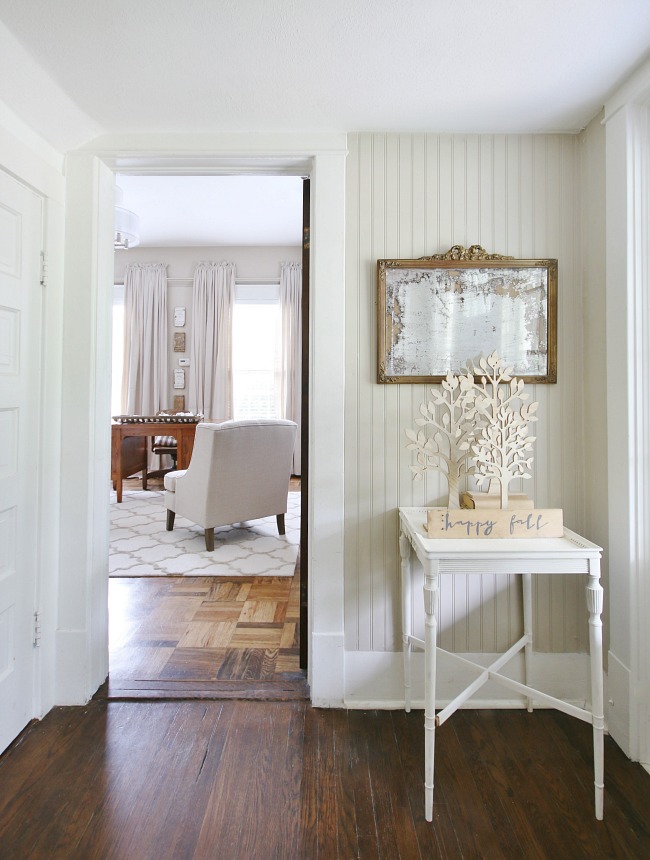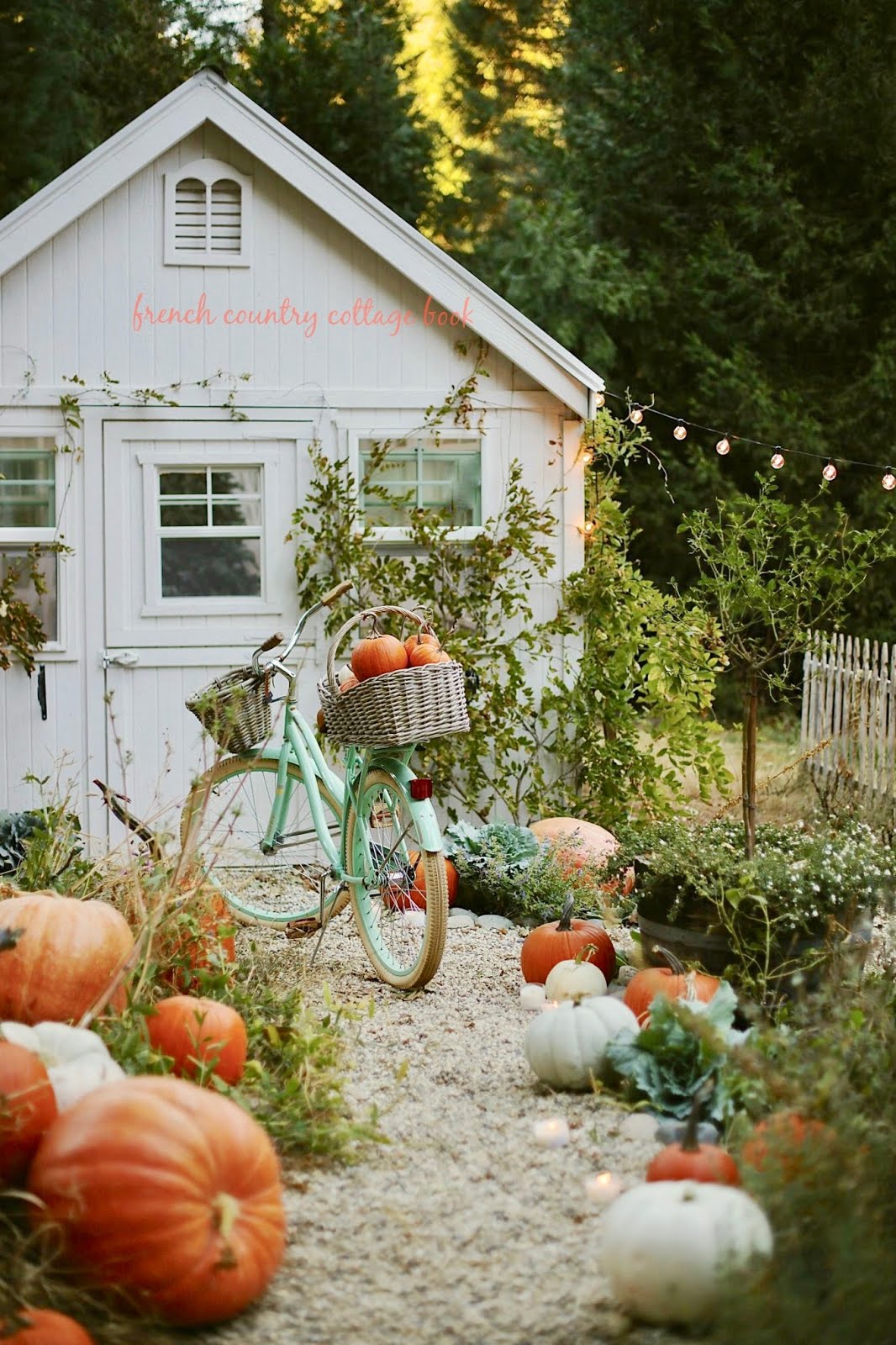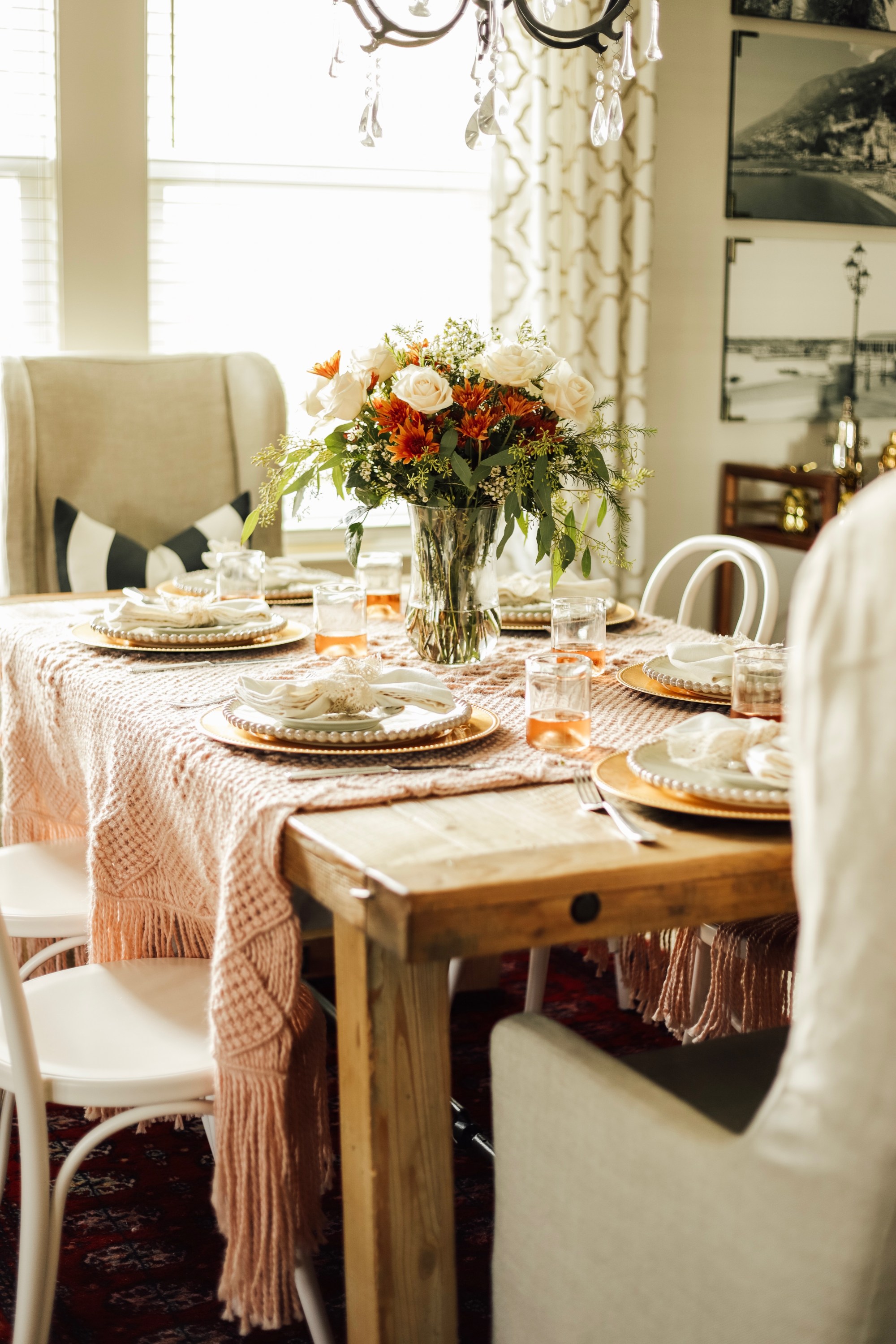 Simple Fall Home Tour
We hope you enjoyed this simple fall home tour! What ideas will you be bringing into your own home this season?
We'd LOVE to have you follow along with our DIY successes & fails! Plus, our live fave home decor finds along the way:
*disclosure: some affiliate links used.