Grab your favorite cozy sweater and a cup of pumpkin spice hot cocoa then enjoy this collection of 11 free fall fonts. Transform your text with these free fall time fonts.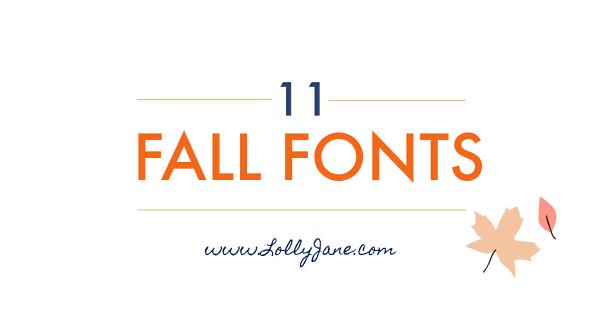 You know our love of free printables, especially mixing it in with fall decor. We're so excited for the the crisp air, the changing of leaves and excuses to make yummy apple desserts & pumpkin recipes that make us fall for fall! But this season wouldn't be complete without a roundup of 11 of my favorite free fonts, autumn style!
Free Fall Fonts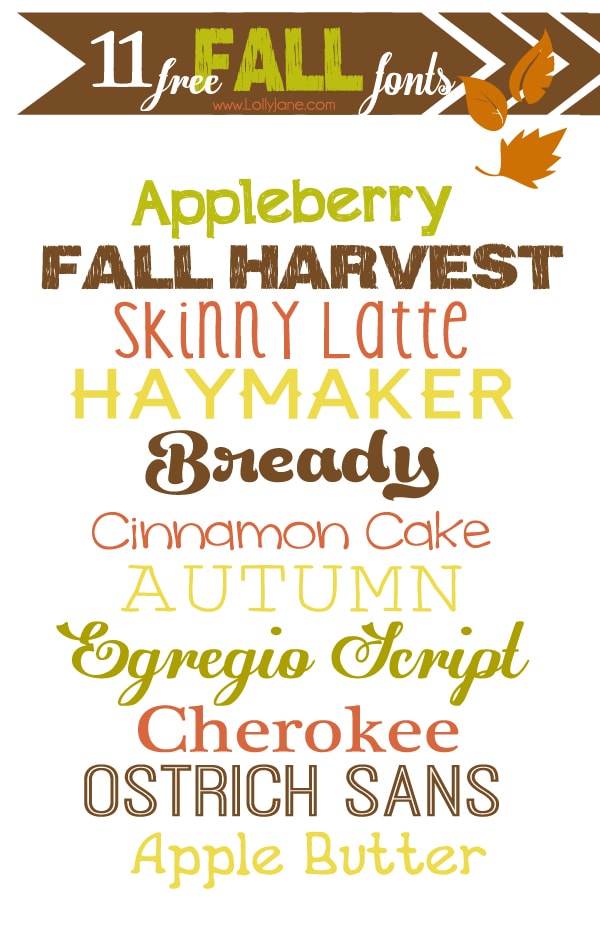 appleberry font | fall harvest font | kg skinny latte font | haymaker font | bready font | cinnamon cake font | autumn font | egregio script font | plantagenet cherokee font | ostrich sans font | apple butter font | leafs font
We've since found this darling free Autumn in November font and had to add it to our stash of fall fonts.
Download More Free Fonts:
This is our 5th font roundup (Hi, my name is Kristi and I am a font addict, LOL!)
Don't want to make a printable yourself? Grab our free fall print here!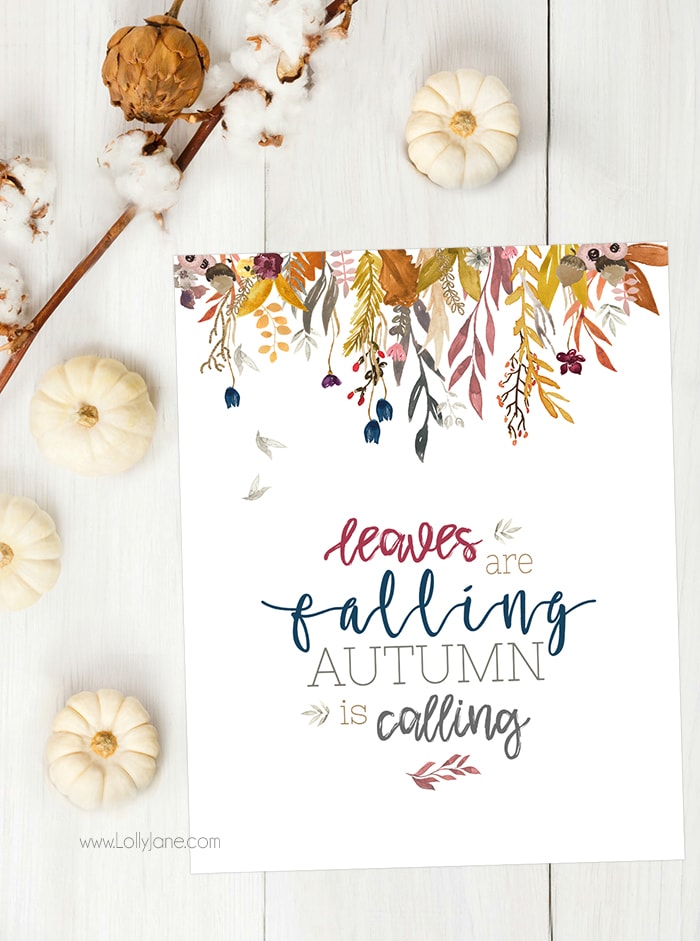 Feel free to take a peek at our Pinterest "font love" board for more fun roundups and while you're there, take a peek at our fall/autumn board because helllllo gorgeous! It's chock full of yummy fall comfort foods perfect for Thanksgiving plus adorable home decor tutorials. Aaaah! We just love this time of year!