how to make a pom pom throw blanket
Big thanks to Waverly Inspirations and Walmart for sponsoring today's post. As always, our opinions belong to us.
Spring is here and we are all about florals this season… again. (Can one ever have too many florals?!) This easy pom pom throw blanket was a breeze to make and is just so cheery!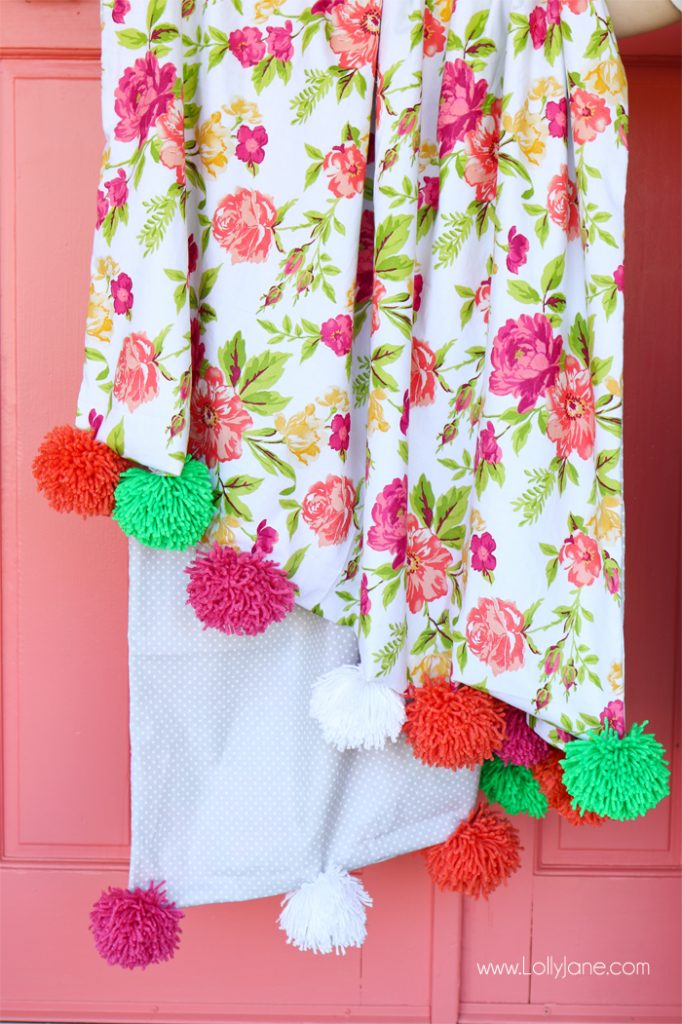 Although we have a handful of sewing tutorials on here, most of them are no-sew or, like this one, you can just sew a few straight stitches to create something pretty.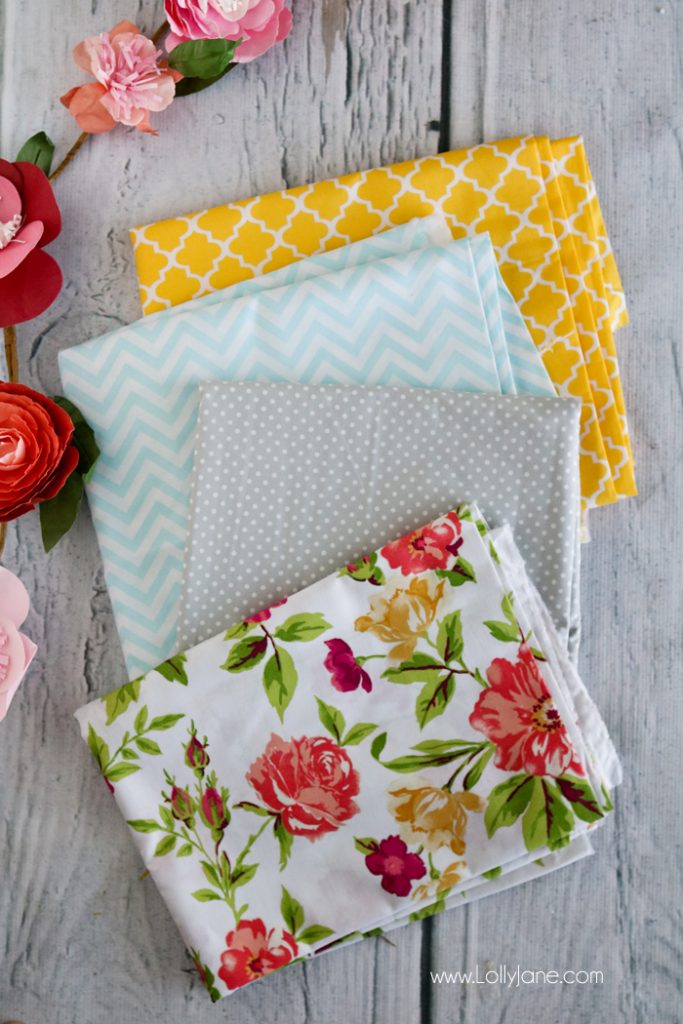 Supplies:
2 yards each of Waverly fabrics of choice
Fiskars fabric scissors
Sewing Machine
Yarn for Pom Poms
Large Needle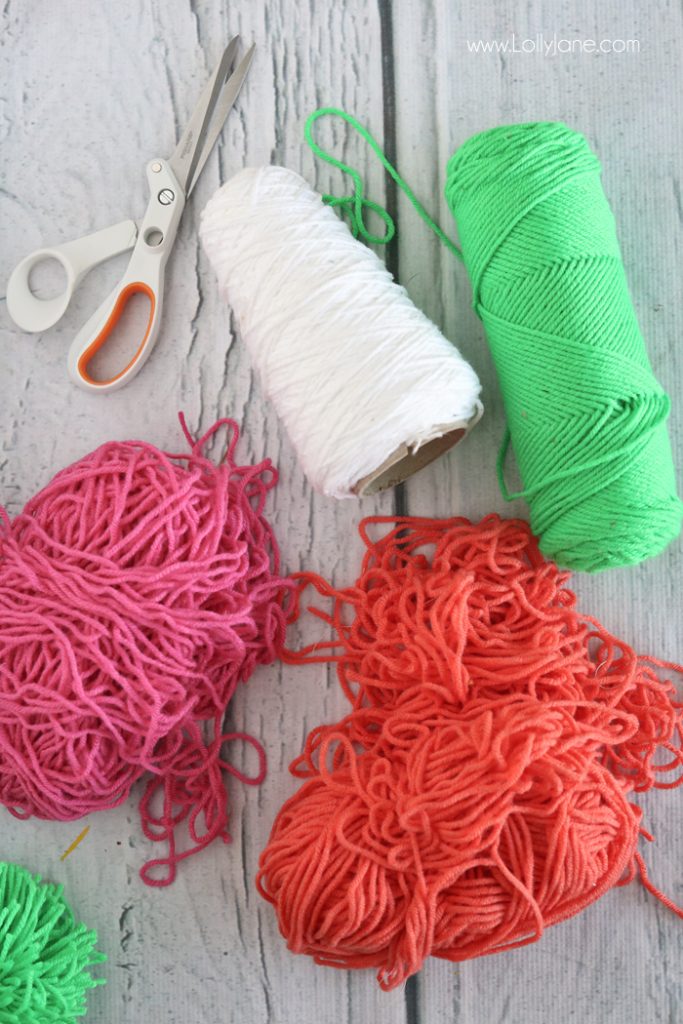 If you're a longtime follower of Lolly Jane, you know that we are all about simple DIY's because there is usually a kid or two in tow. We hit up Walmart for the bright spools of yarn that pair with these fun fabrics (also snagged at Walmart) and they are seriously a match made in fabric heaven! 🙂
I think I want to pom-pom my whole house now!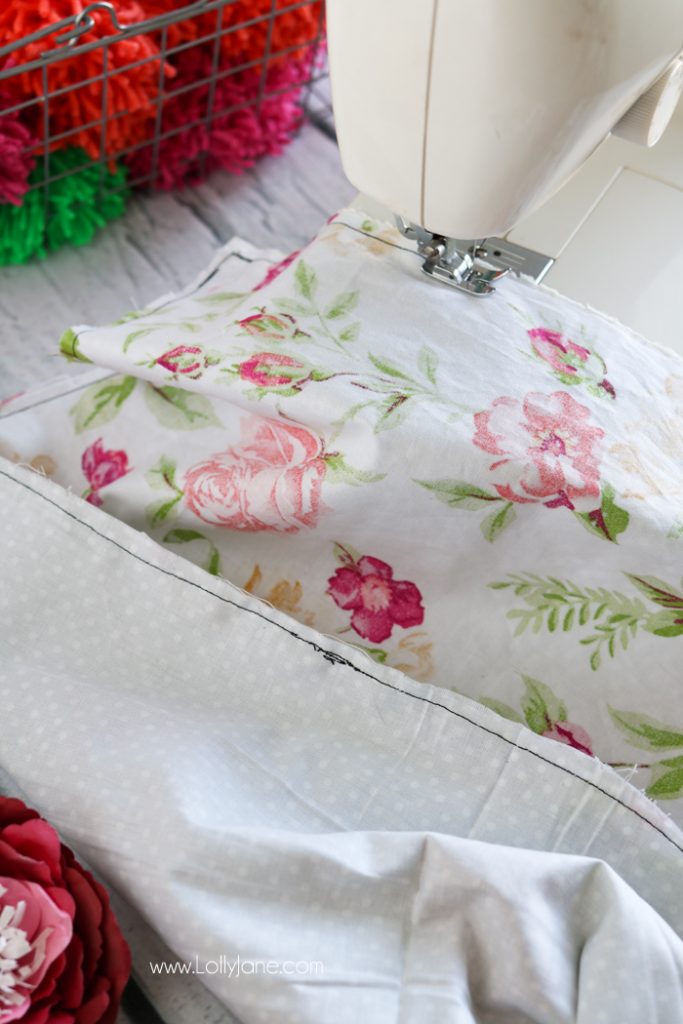 Directions:
Sew backsides of fabric together like a pillow.
When you get to the 4th side, leave a 8″ opening to flip blanket inside out. Sew remaining gap together.
Make 12 large pom poms, tutorial here.
Note: we wrapped poms around our squeegee 150 x's per pom to make them extra large.
Sew pom poms on with remaining yarn with large needle.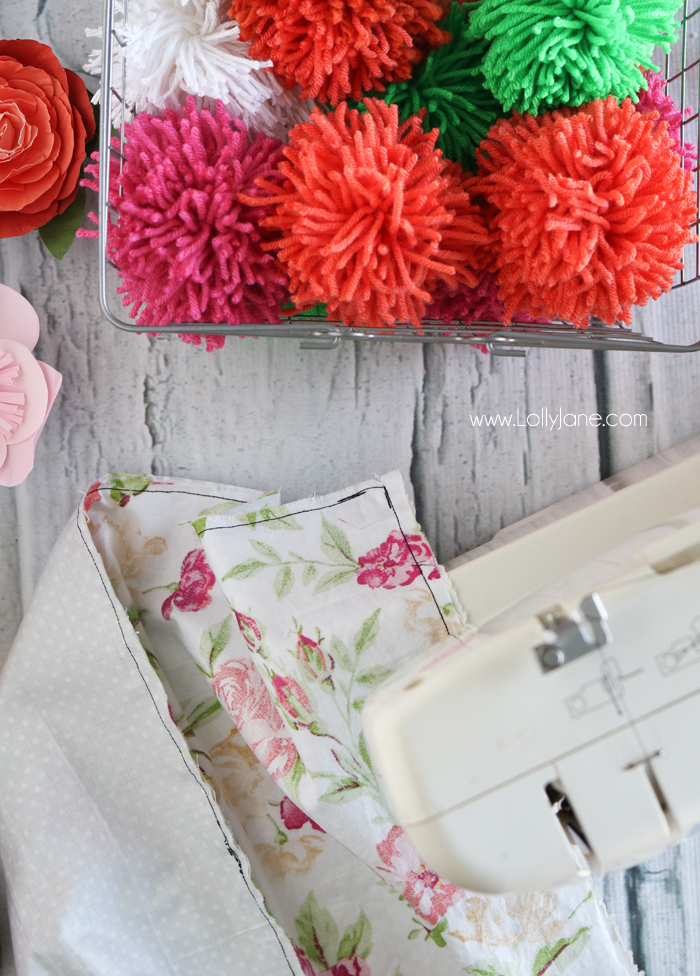 Stop it right now! The poms make this throw so darn CUTE, right?

It's perfect to brighten up a neutral space..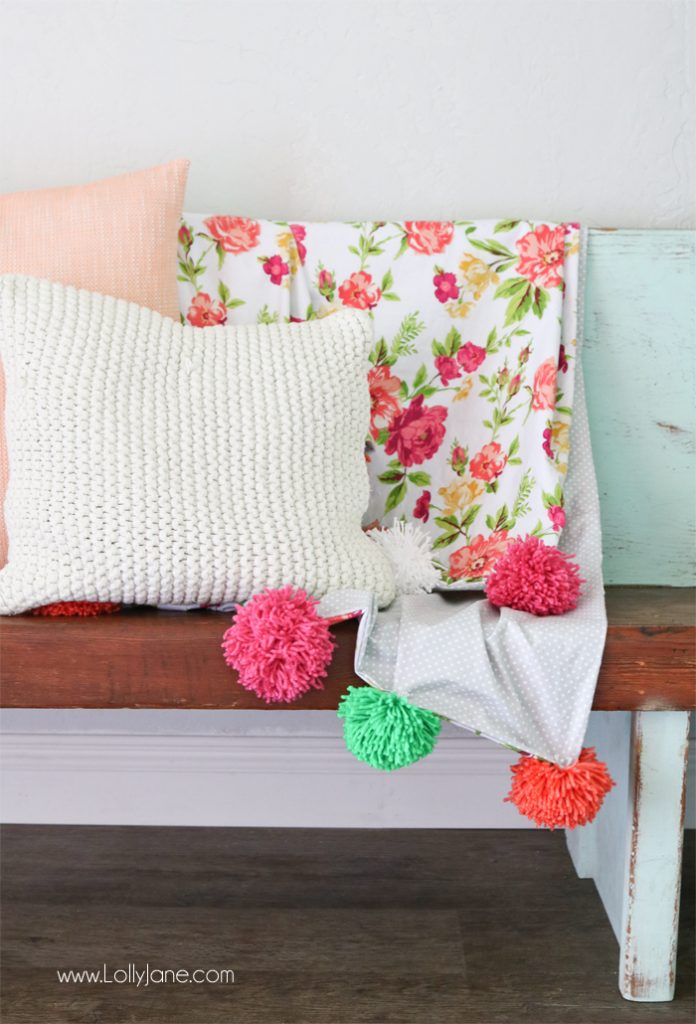 …or pair with bright throws for even more color!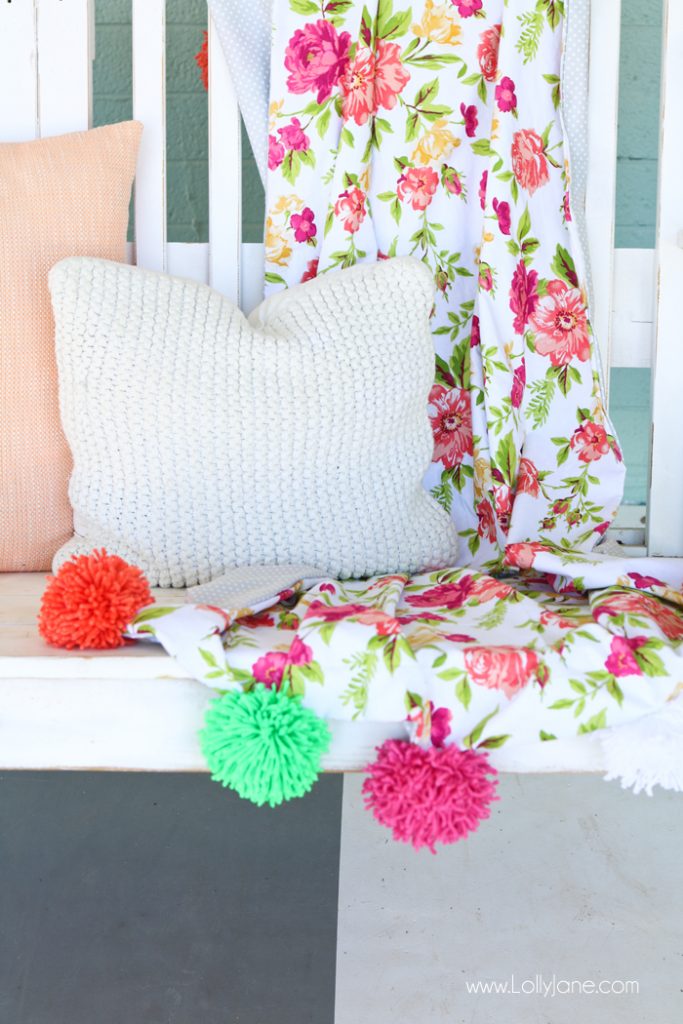 Waverly has hundreds of fabric choices to mix 'n match but we are partial to florals and polka dots. 😉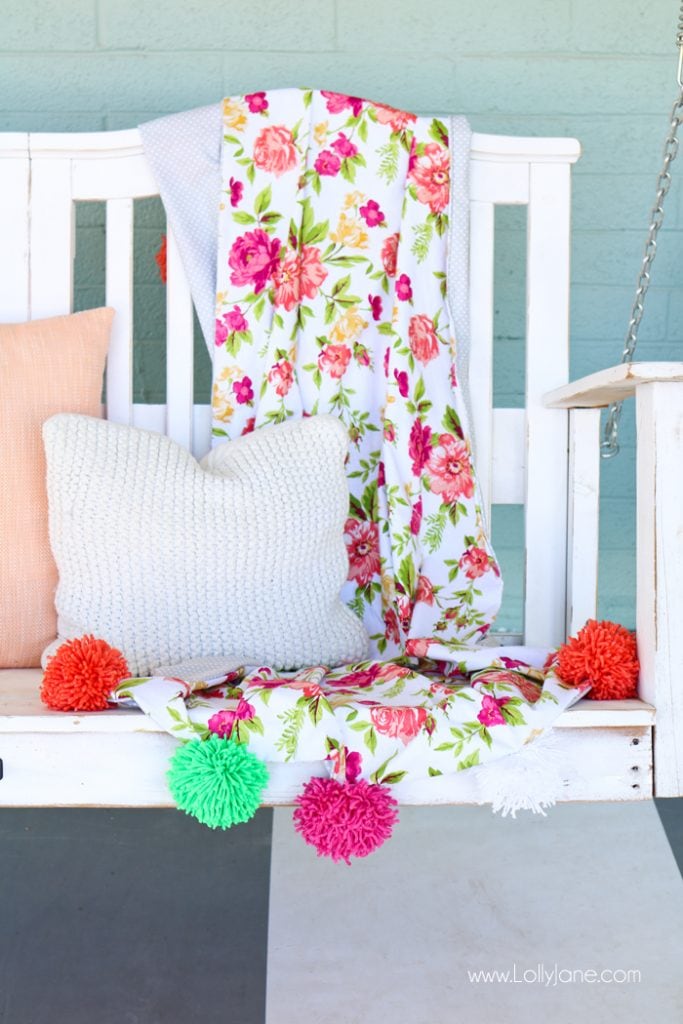 This throw really spruces up my front porch for spring and I love the punches of color that can stay all summer long!