This is a sponsored post written by me on behalf of The Clorox Company. All opinions are 100% mine.
Occasionally my husband will comment at the increasing mess of feeding our growing family of 5 after a meal is over and I tease that if everyone would just stop eating then we would have no mess to clean up every. single. day… at least 3 times a day! Aaaah! Of course we love meal time, especially together, and this cute print displayed on my farmhouse shelves keep the mood light. 😉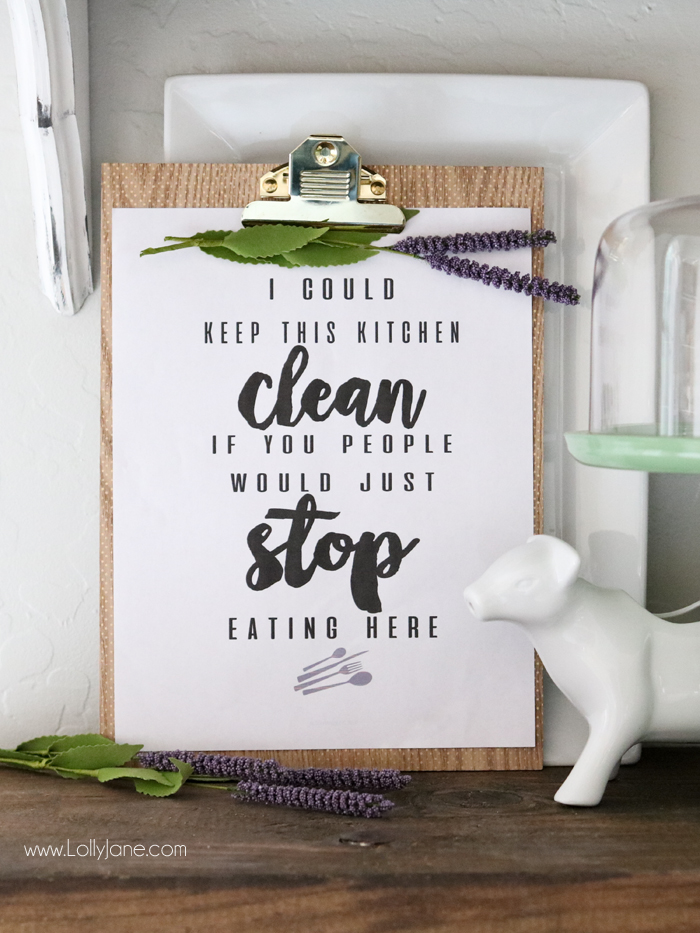 If you can relate, print off our funny kitchen art to display in your food prep or dining space to remind you to laugh despite the daily piles of dishes and continuous cooking! "I Could Keep This Kitchen CLEAN If You People Would Just STOP Eating Here!" Haha! 😀
How do we clean all of it up, you ask? Well, we are complete suckers for cleaning products that work AND have a lingering scent of freshness; the new Scentiva combines the strong power of Clorox clean and has an amazing scent for an all-in-one solution. It works for me to spray down oil splatters on my countertops from the frying pan during cooking and wipe up with paper towels but equally great for my older boys to use the wipes on the table from their toddler sisters sticky fingerprints. Scentiva kills 99.9% of viruses & bacteria while cleaning, disinfecting and deodorizing… can you say one upper with the multitasking? I thought I was as amazing, haha! With one easy step, my house is clean aaaand it smells amazing. Mmm! Available in two heavenly scents, Tuscan Lavender and Jasmine & Hawaiian Sunshine.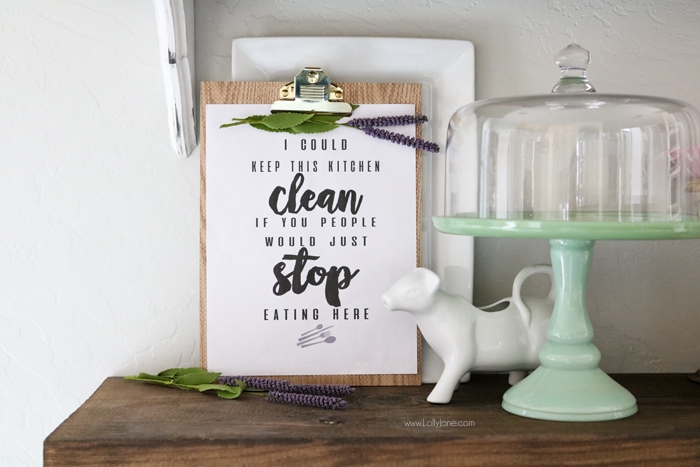 After your cleaning is done, feel free to size down our printable art to a card size and hand out with chocolate for a stressed out momma who needs a sugar break and a little encouragement. 😉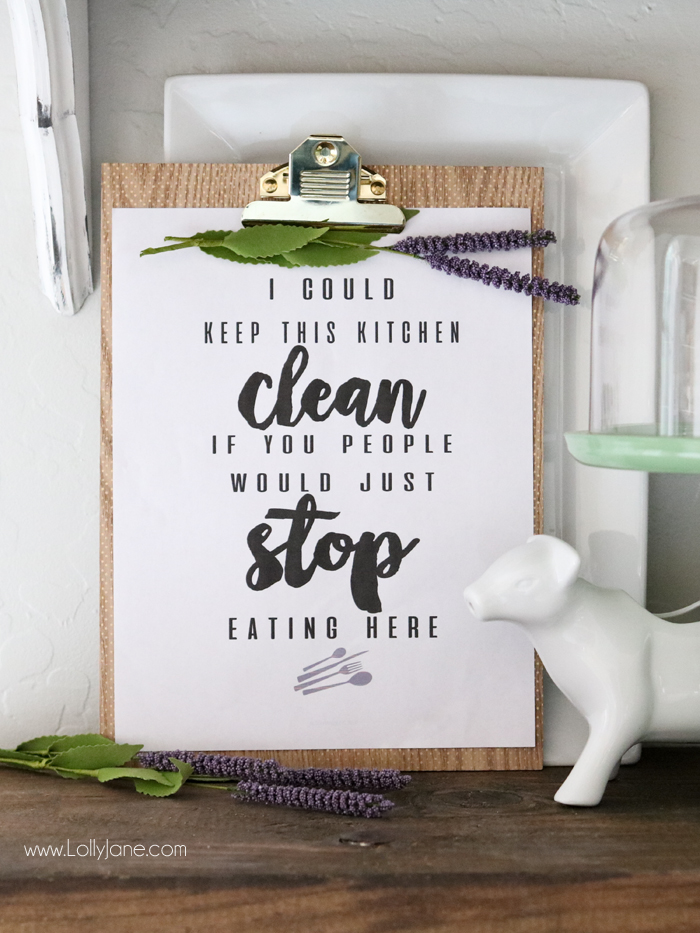 Next time you're at Target, use your Cartwheel app to nab a Scentiva by Clorox bottle or wipes. Enjoy!