Have you seen the new Red Velvet M&M flavors?? They are SO.SO.GOOD!! We love them!! Kristi discovered them and brought a bag home…it was gobbled up immediately. We had our families be the taste testers who gave it two thumbs up! And because they're 2 shades of red with a pretty white M&M, we thought they'd be perfect in our yummy go-to cookie recipe. And they are, everyone who ate one of these bad boys adored them. We hope you'll try these Red Velvet M&M Cookies, they are soooo yummy!! A perfect Valentine's Day cookie!

Ingredients to make your own Red Velvet M&M Cookies:
1 cup sugar
1 cup brown sugar
½ cup real butter
½ cup oil
2 eggs
2 tsp. vanilla
1 tsp. salt
1 tsp. baking soda
1 tsp. baking powder
3 cups flour
½ cup white chocolate chips
½ cup milk chocolate chips
1/2 bag of Red Velvet M&M's or Valentine's colored M&M's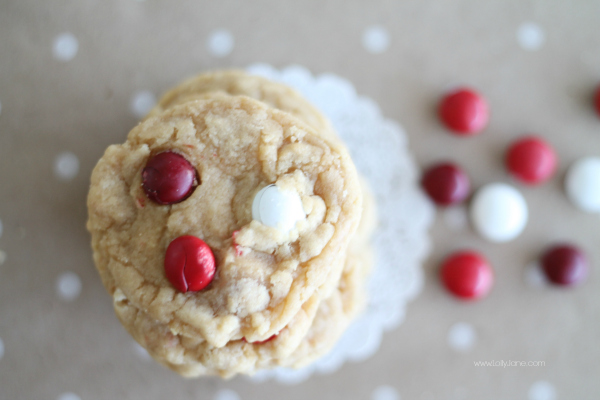 Instructions to make Red Velvet M&M Cookies:
Cream together sugars, butter, oil and vanilla until smooth.
Add eggs and beat until fluffy.
Add dry ingredients.
Scoop your cookie dough ball like normal, placing 1 of each color M&M into the dough.
Bake at 350 for 6-7 minutes, until golden brown.
Makes 4 dozen.
Note: By slightly under-baking them, they'll be soft in the middle & crispy on the outside, mmm.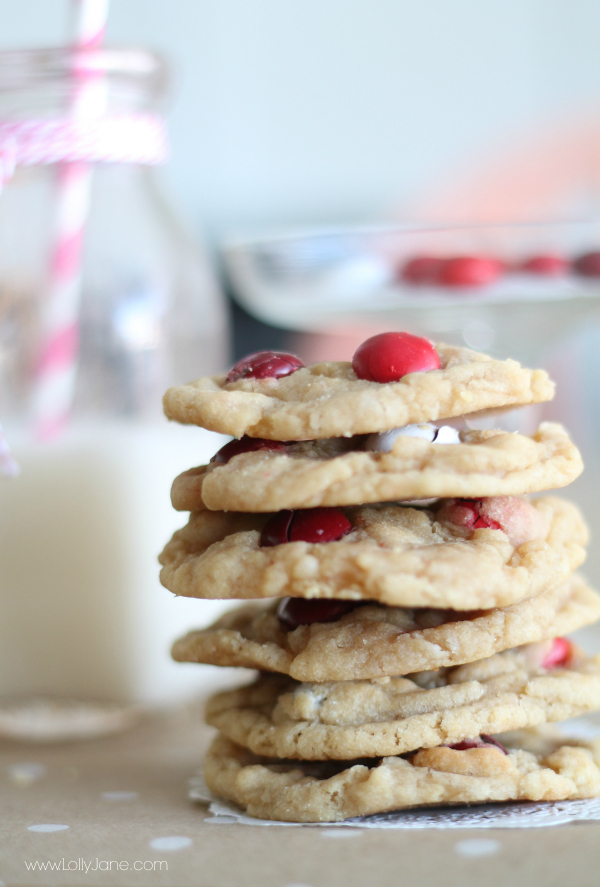 Note: Because the Red Velvet M&M's were so flavorful, we only put exactly 3 M&M's in each cookie. It did take longer this way than just mixing half the bag into the dough but trust me, I did that with the first batch and the red velvet flavor was overpowering in one cookie. Bonus to doing it this way, they all come out matching (;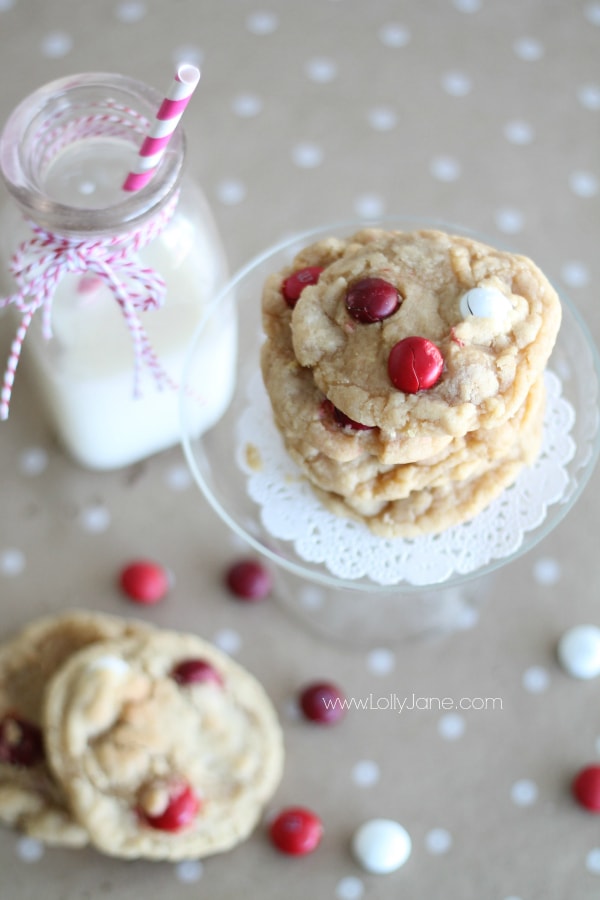 When we shared the exciting news we'd discovered Red Velvet M&M's to our Insta friends, they were SO excited!! So we're happy to bring you a recipe you can incorporate versus just eating the whole bag…which is a really good option as well (;
Need more Red Velvet in your life? Check out our yummy Red Velvet M&M Cupcakes,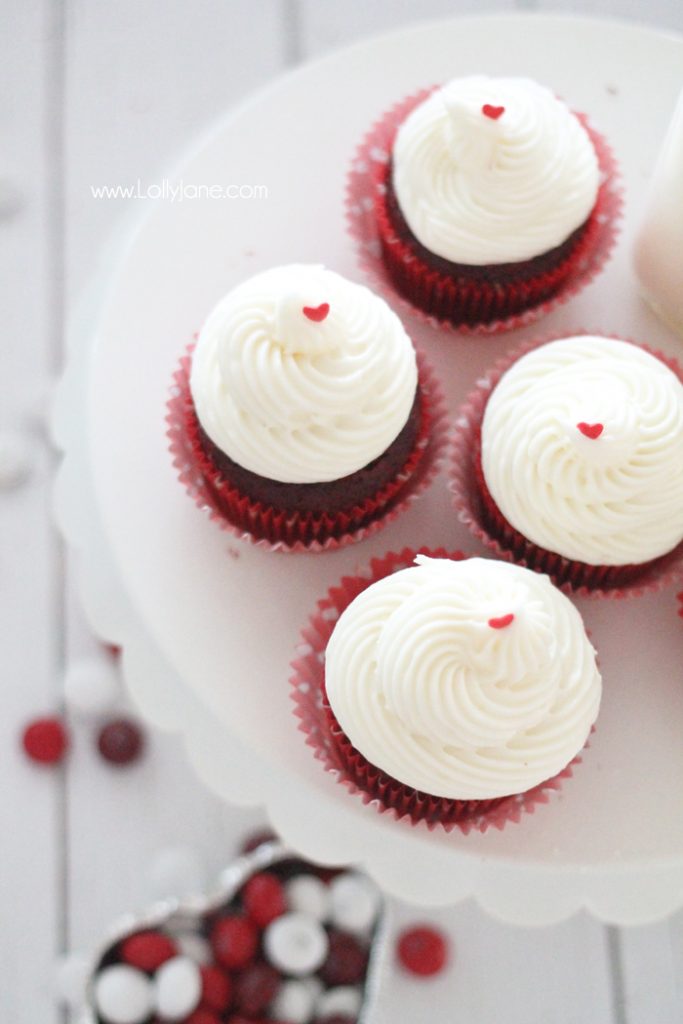 as well as our tasty Red Velvet M&M Cake Mix Cookies, yum!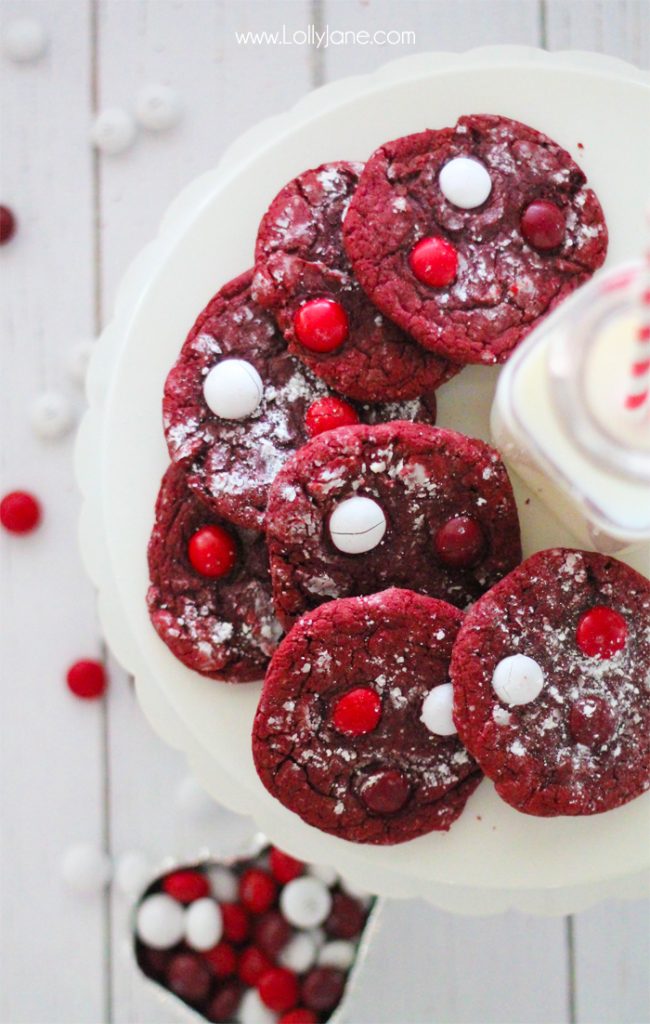 Check out all of our easy recipes like our Rolo Cookies,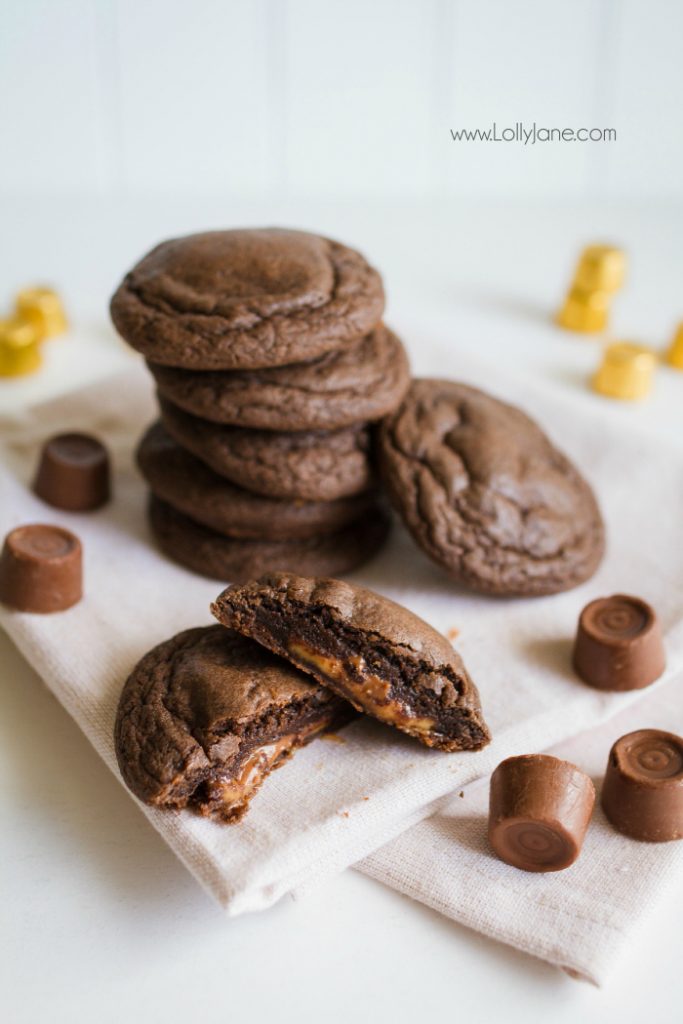 as well as our Valentine ideas such as our candy heart bracelet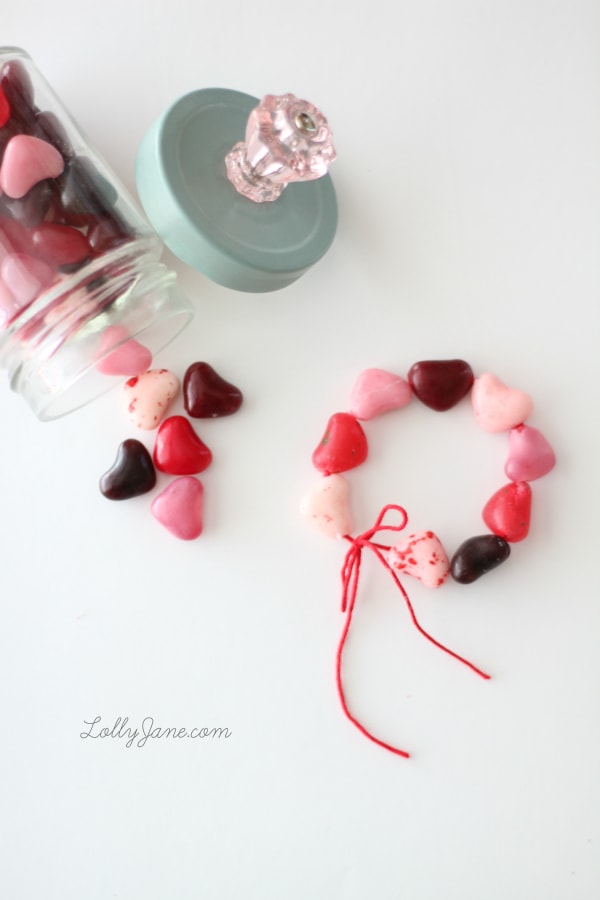 and our glitter heart sign.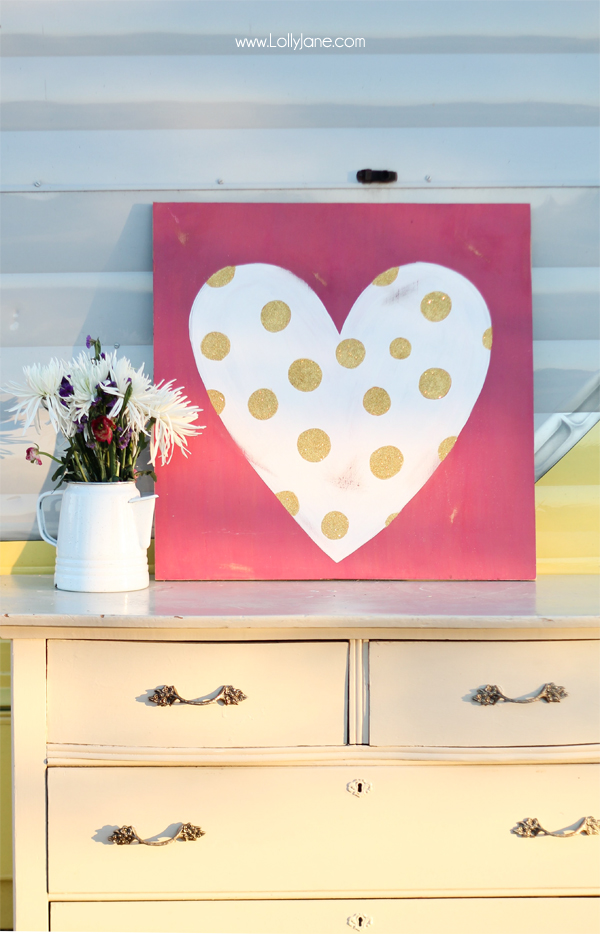 XOXO