DIY Easter Wood Egg Wreath
Make your own DIY Easter Wood Egg Wreath with a handful of supplies and in under an hour! The split wood eggs and those jute carrots are the perfect pair!
We put a spin on our popular spring split wood bead wreath with this cute DIY Easter Wood Egg Wreath! Make your own with just a handful of other supplies and in under an hour!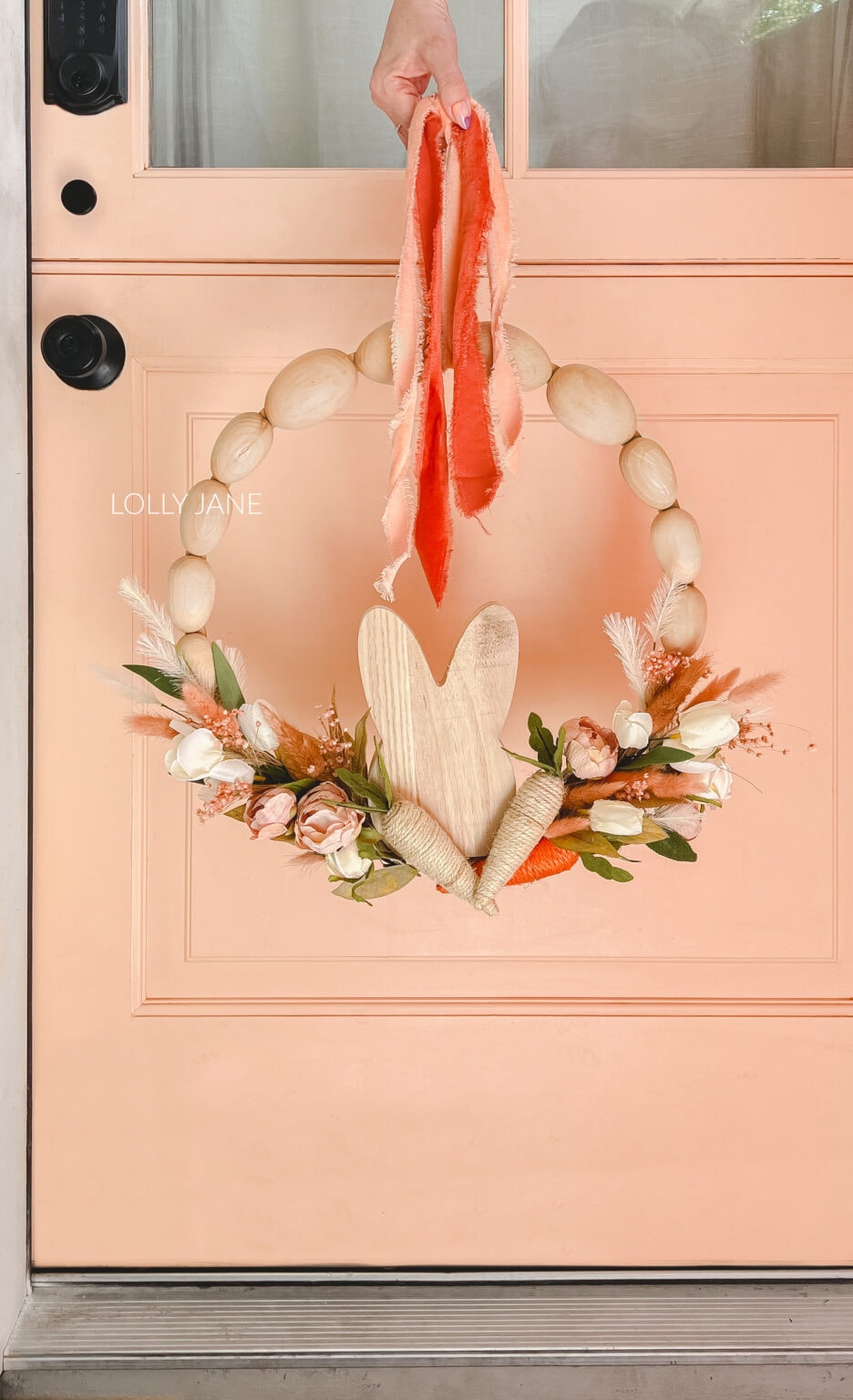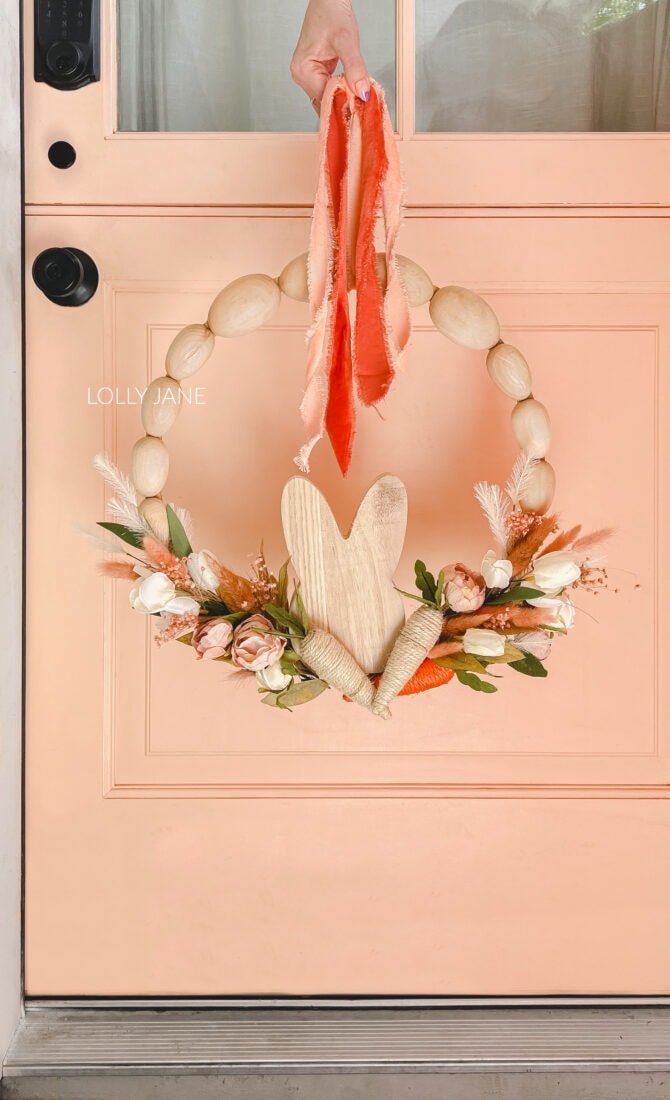 Supplies to Make Easter Wreath
Making this Easter wreath is so easy, Firstly, you will need a handful of supplies. Secondly, you'll need a quick hour.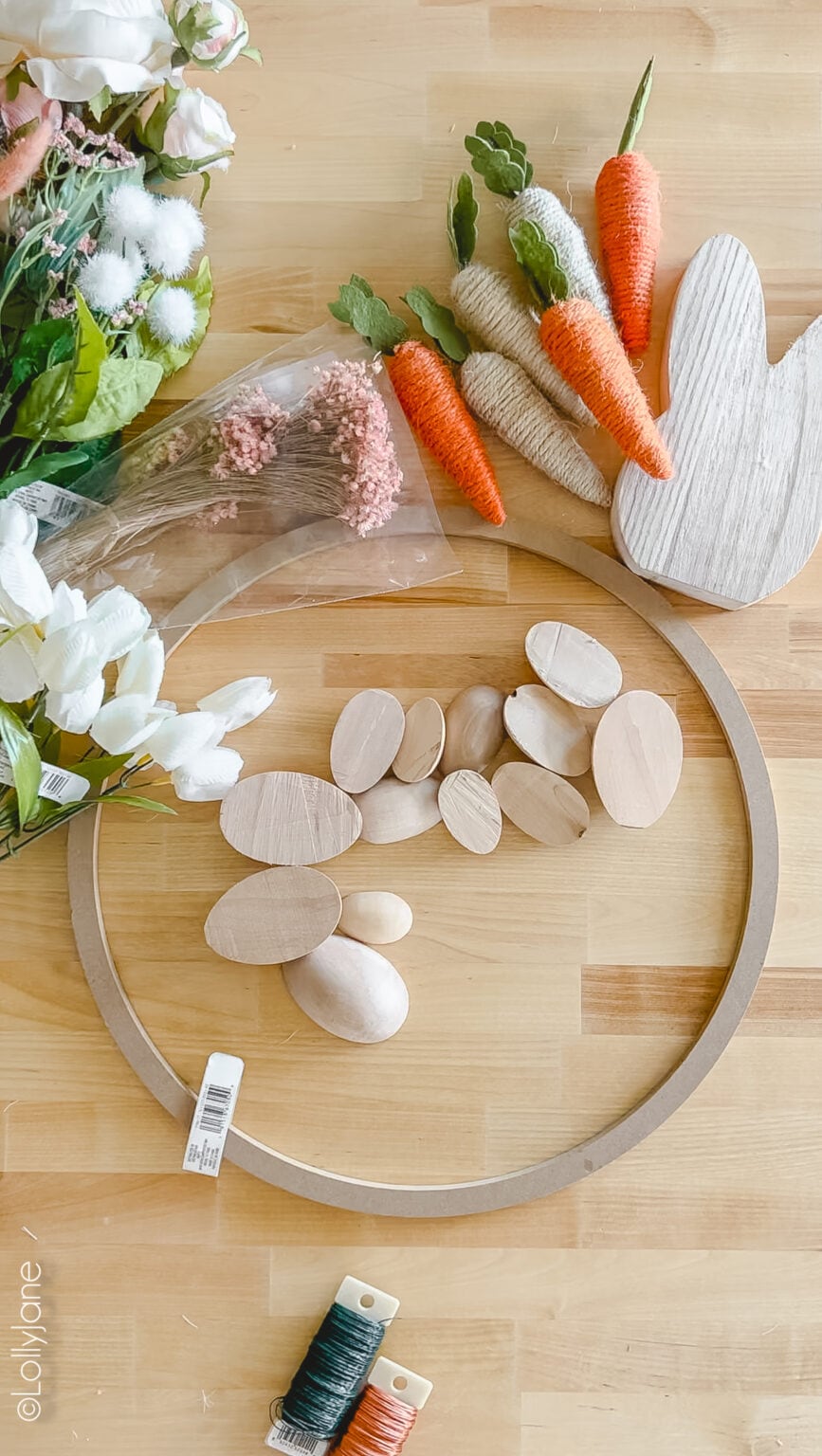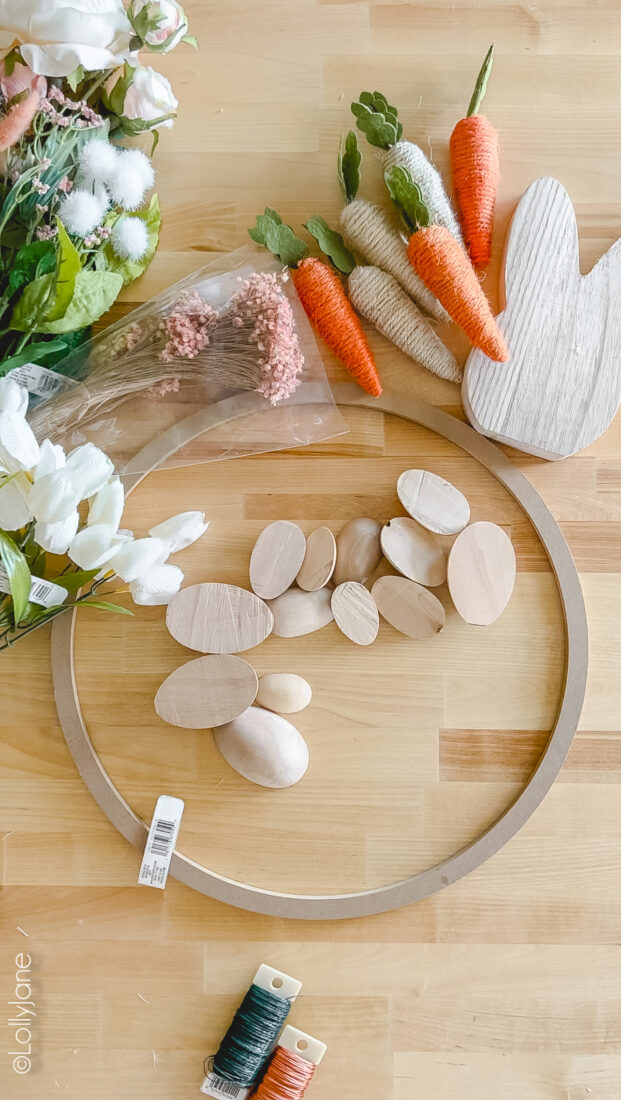 It may be cheaper to get these in-store at your local hobby or dollar store but we've linked to our Amazon shop in one easy spot. This Post May Contain Affiliate Links. Please Read Our Disclosure Policy.
Supplies needed:
You just need a few crafty items to put this Easter wreath together. So cute and easy!
If you want to try to get your elements exactly like mine, I shopped them all at Michael's 50% off sale. The pink foxtails and white sprigs are from At Home store in their floral section.
How to Make an Easter Wreath
This project should only take you half hour (or less!) We have the full step-by-step on our spring bead wreath, fall bead wreath and winter bead wreath. Or, you can watch our IG Reel if you want to watch it come to life from start to finish!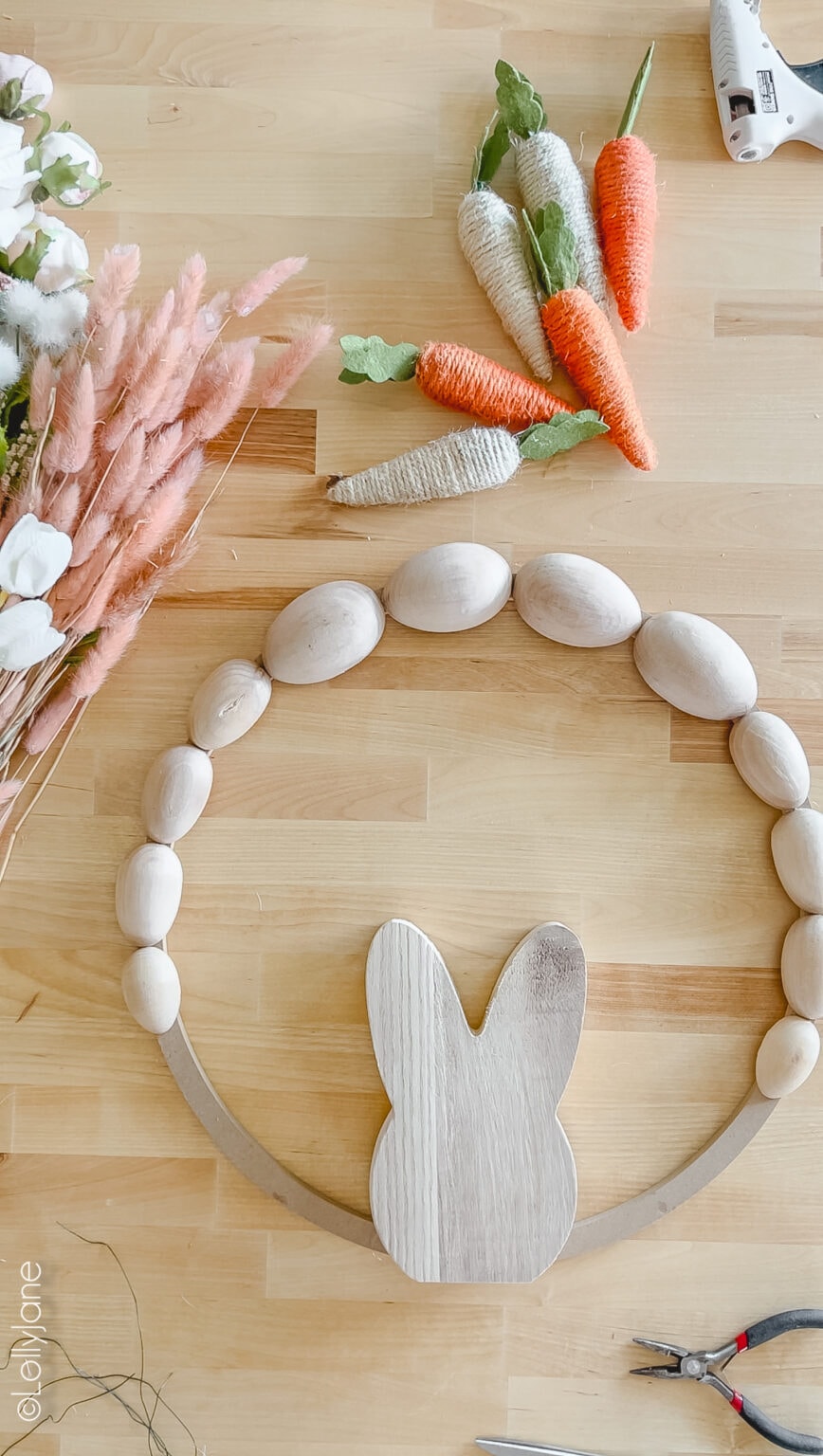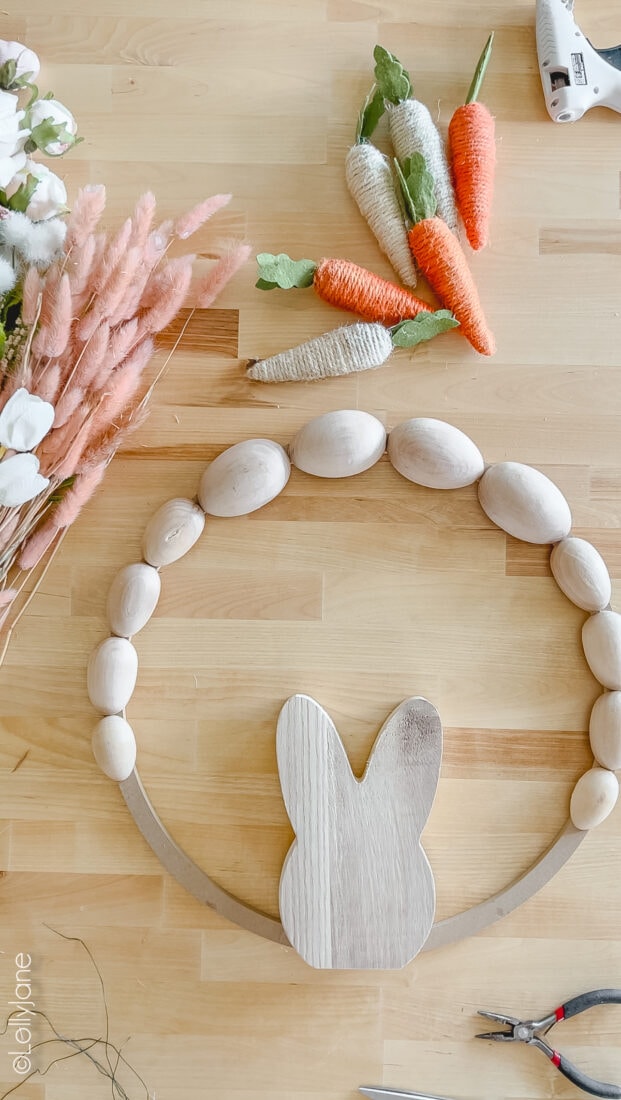 Glue split wood eggs onto wreath form
Glue wood bunny onto wreath form
Place faux florals, stems and jute carrots around bunny onto wreath worm one at a time, secure with floral wire
Continue to tuck in and secure with wire until it looks full
Tie ribbon and hang!
How to display an Easter wreath
Of course a popular spot to welcome spring and Easter is on the front door. Over a mirror, on a peg or on your kitchen hood are also popular spots. No matter where you display yours, it's sure to say HAPPY EASTER!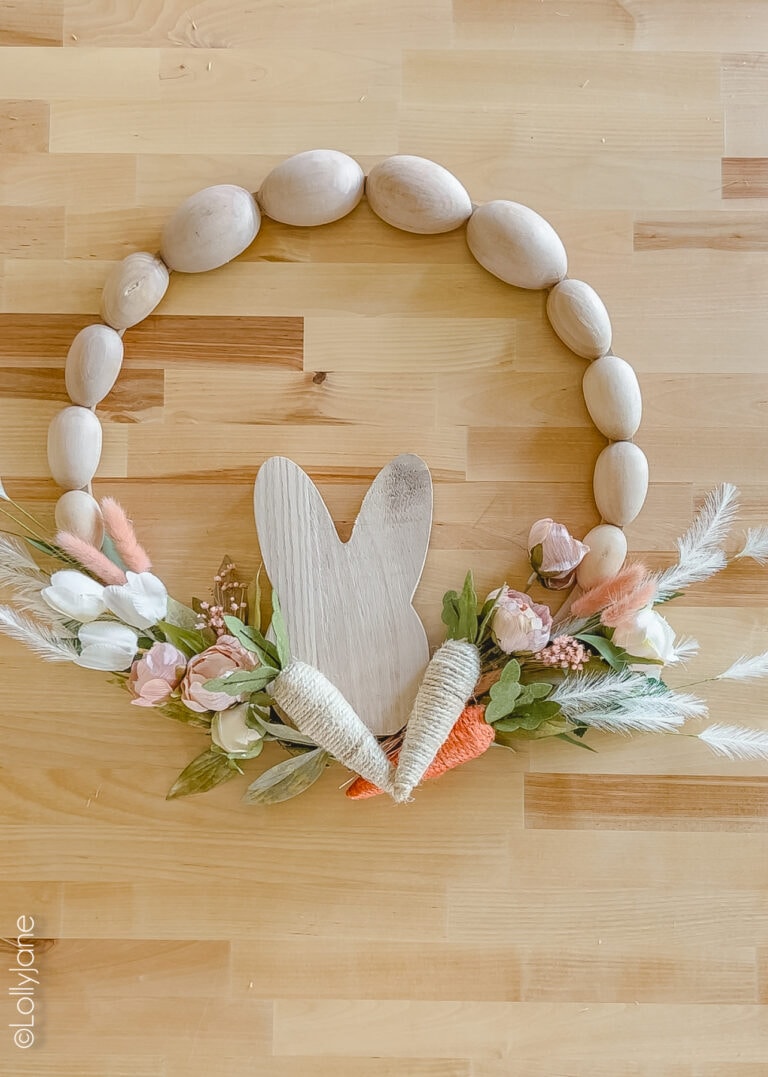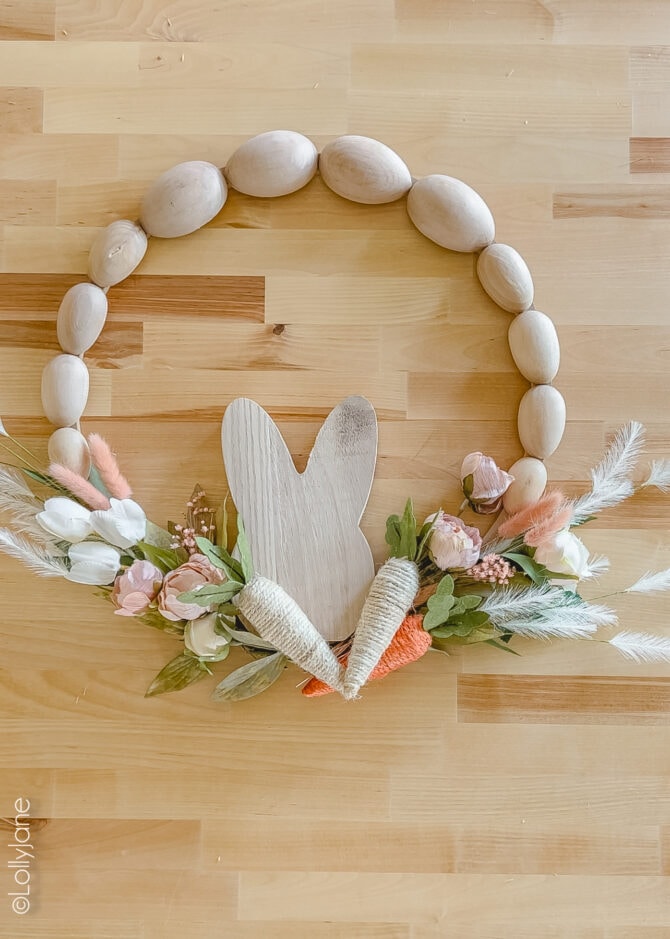 Please pin so your friends can be inspired to make their own Easter wreath!