Alright y'all, I think we are officially out of recipes with our experimental bag of seasonal red velvet M&M's! LOL! Here's the last of our trio recipes, our Red Velvet M&M Cupcakes… topped off with cream cheese frosting! Yum!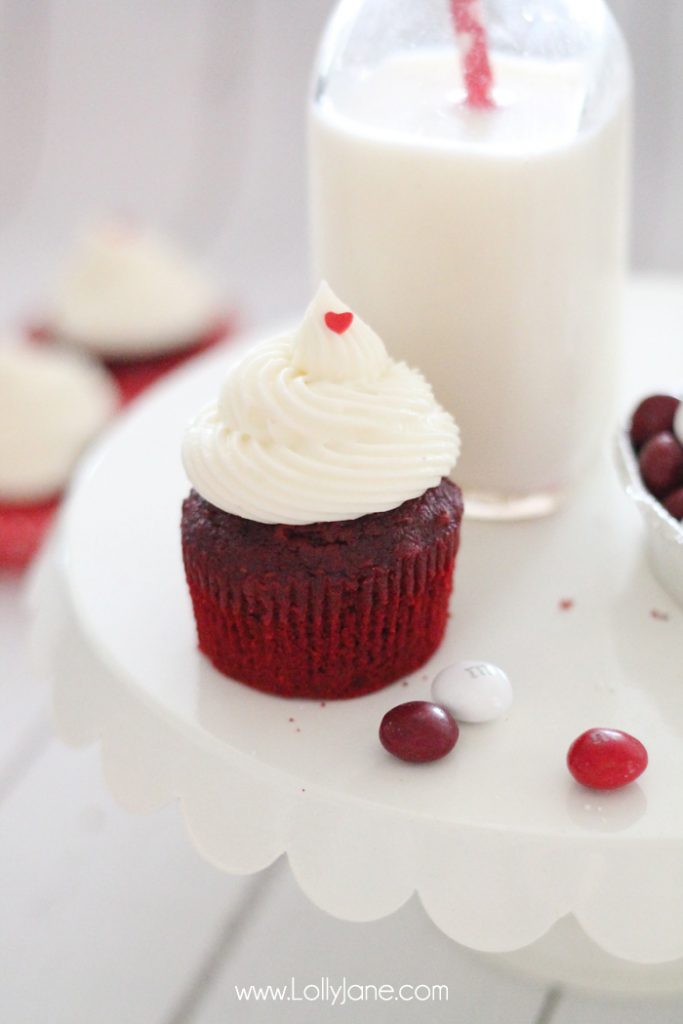 We made these the same day as our Red Velvet M&M Cake Mix Cookies since the main ingredient is cake mix. (You know we love yummy desserts that are a snap to make!)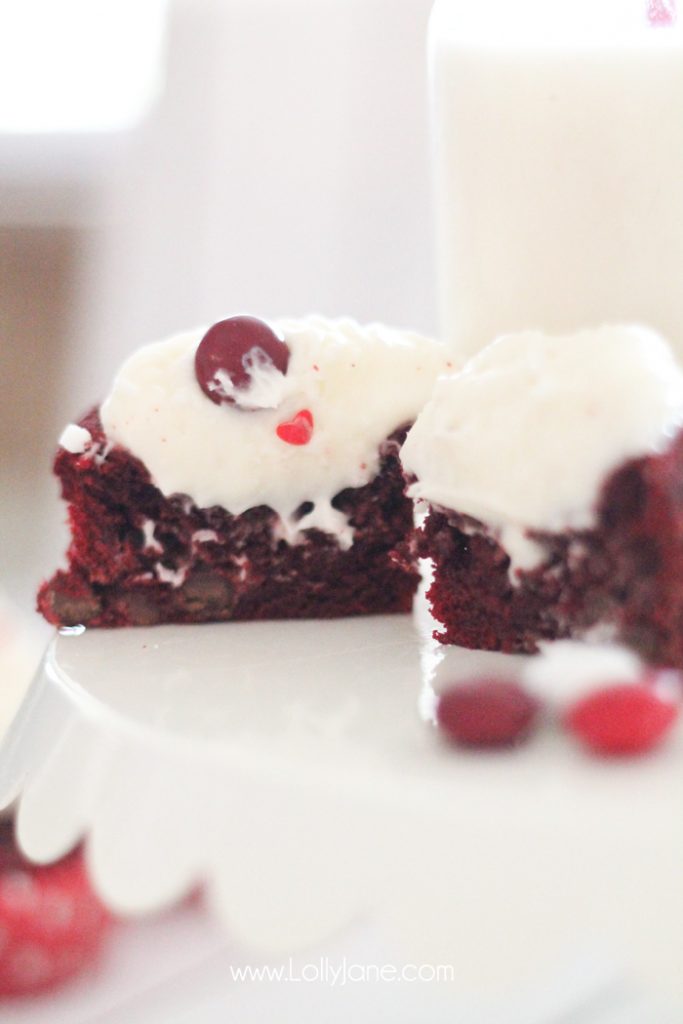 These are super quick to make but look like they took some time. Add a cute sprinkle shaped like a heart on top and you've got an easy dessert for your Valentine's Day party!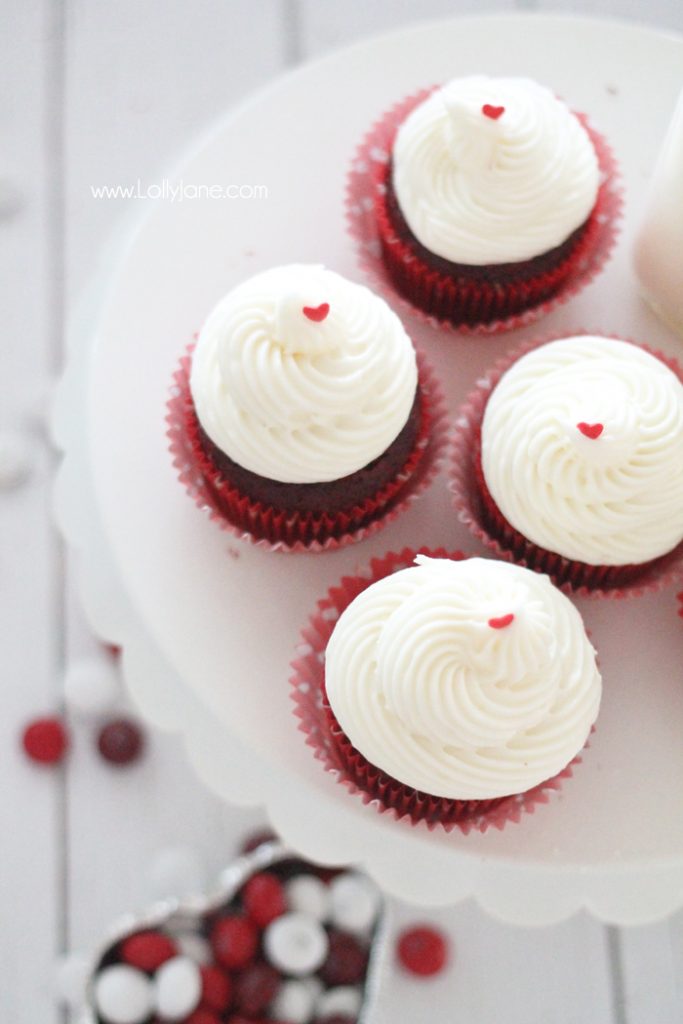 Ingredients:
Directions:
Prepare cupcakes according to box directions, (you will need eggs, oil or water depending on the brand of red velvet cake mix you select.)
Add the packet of Jello mix, (optional.)
Stir in crushed M&M's.
Bake according to box directions.
Let cool then pipe cream cheese frosting.
Top with a heart shaped sprinkle.
Enjoy! (:
I wasn't going to include an inside peek because I cut the cupcake while the bottom wrapper was still on, (mom brain! LOL) but I figured I'd share because what the hey! We're not foodie bloggers and these aren't perfect cupcakes, just insanely tasty! Take a look at those bits of red velvet M&M's inside… YUM!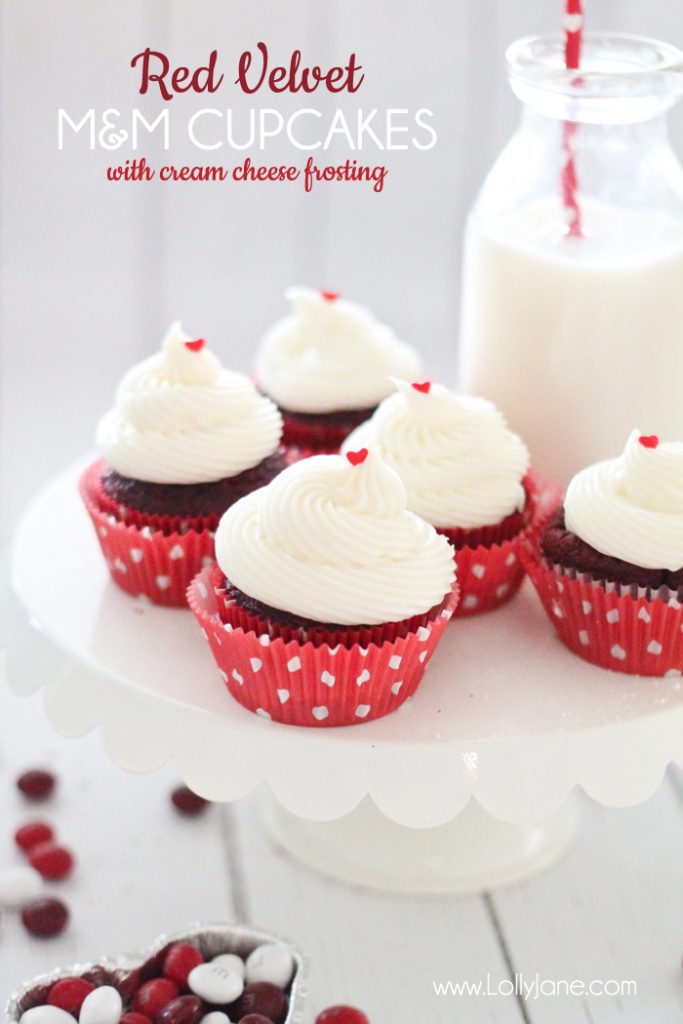 Check out our Red Velvet M&M Cookies if you are looking for a cookie to make with these: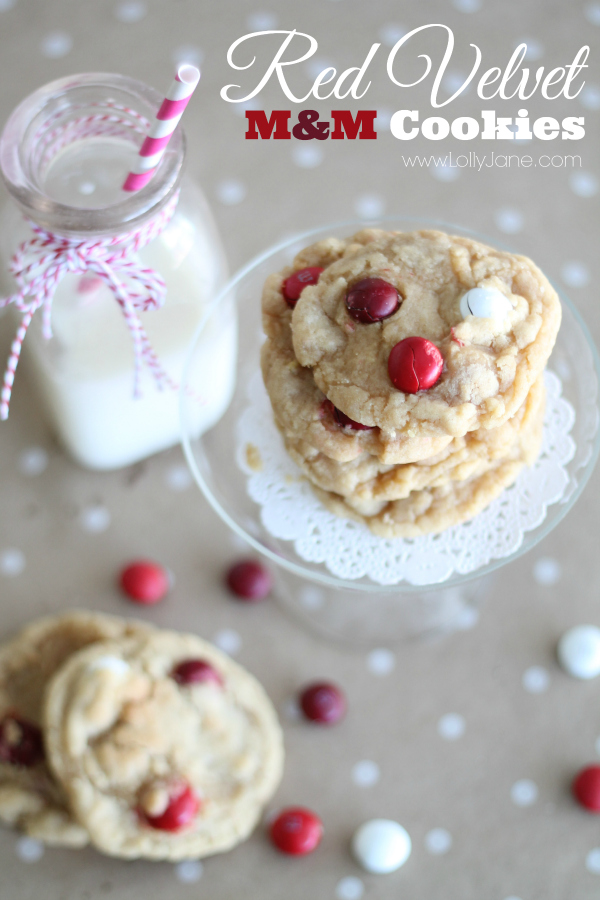 Of course, our Red Velvet M&M Cake Mix Cookies are even easier to whip up if that's what you're searching for!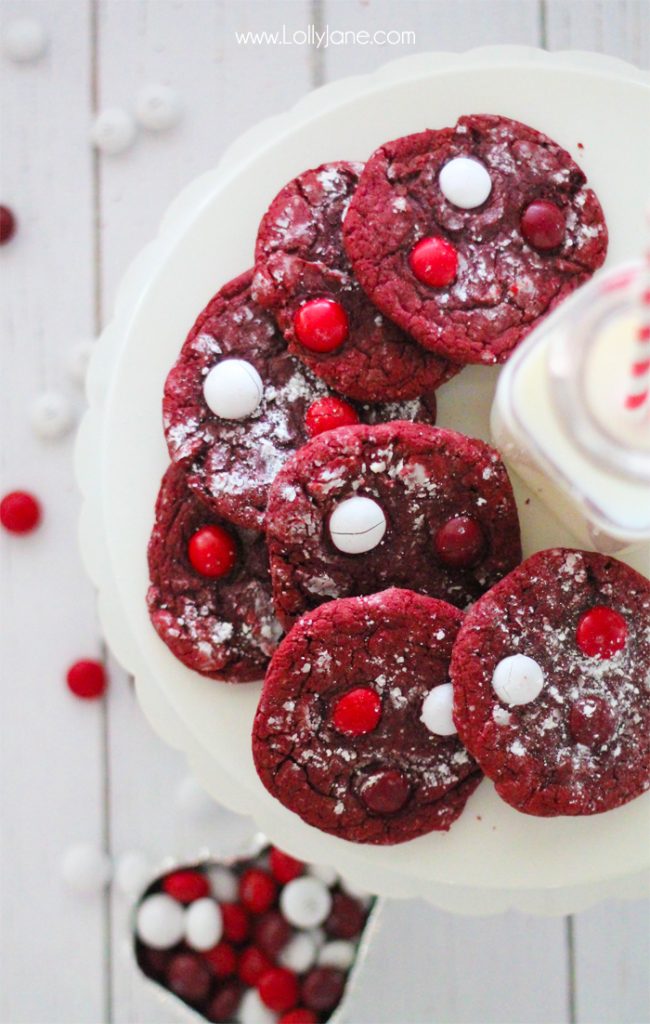 Whether you bake with these (or snack on them by the handful straight out of the bag) these red velvet M&M's are sprucing up this holiday around here. Yum! (: