easy chicken sausage potato soup
One of our very favorite things about fall is putting the barbecue away and busting out the pots to make warm soup. This is Arizona's active time as the weather becomes cooler and we eat outside on the patio. This easy Chicken Sausage Potato Soup is great paired with fresh bread and cider or double it for a real crowd pleaser.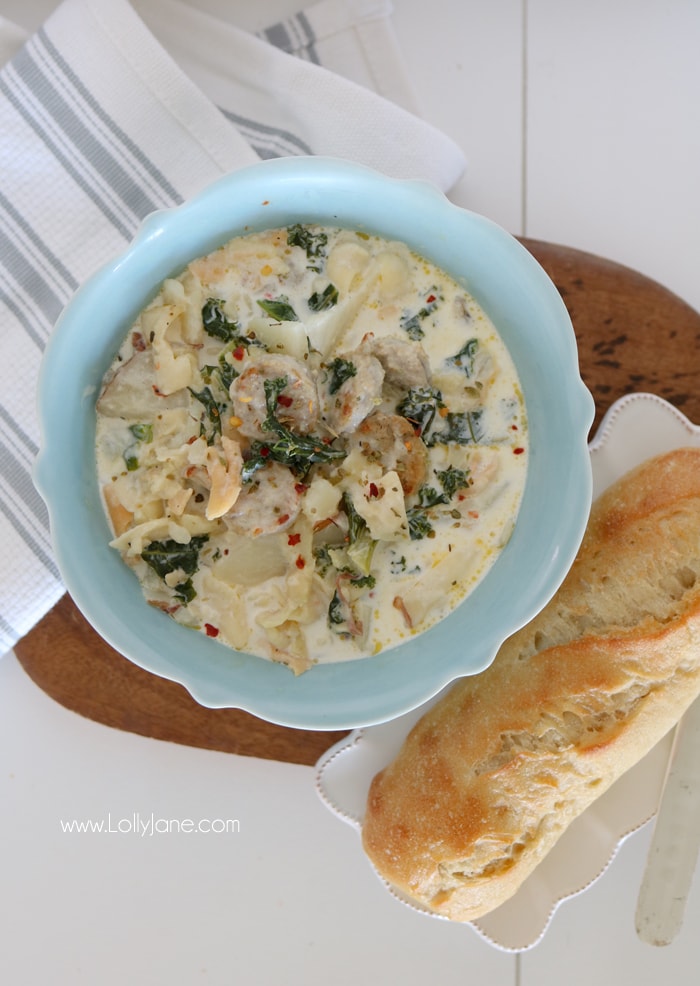 We added tortellini noodles to thicken it up and it is oh so good, definitely a hearty soup that keeps you full.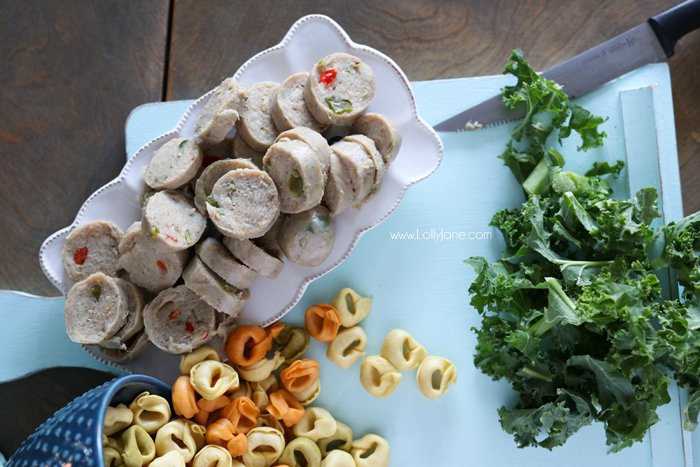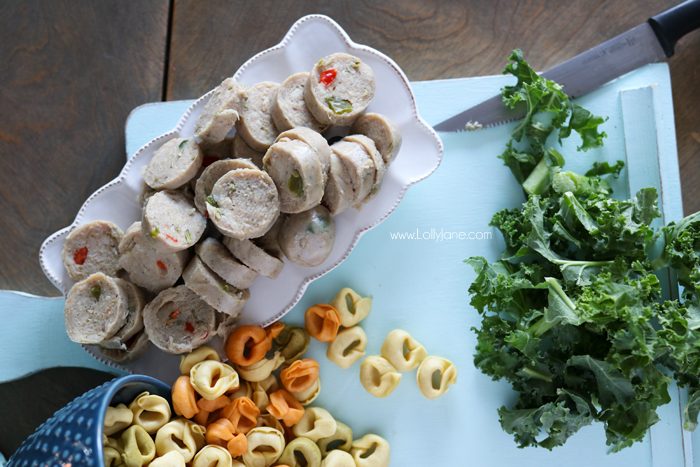 Ingredients:
1 Pkg. all natural al fresco gourmet all natural Chicken Sausage, sliced
1 Pkg. Tortellini Noodles
4 Large Potatoes, thinly sliced
1/2 Bunch Kale, chopped
1/2 Onion, chopped
1/2 Tsp. Red Pepper Flakes
2 C. Chicken Broth
2 C. Whole Milk
4 C. Half-and-half
1 Tsp. Salt
Pinch of dried oregano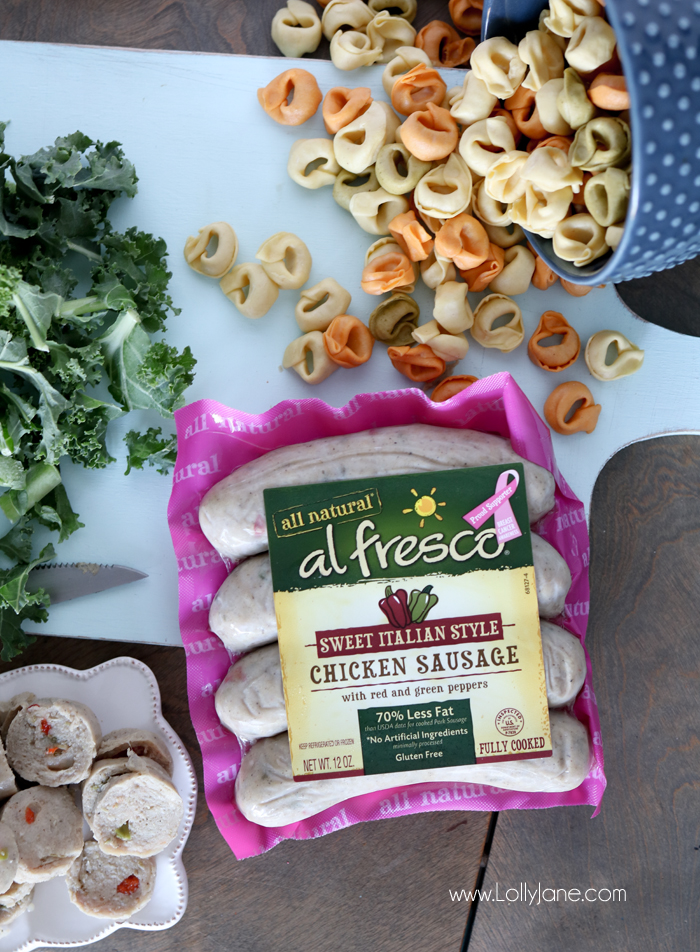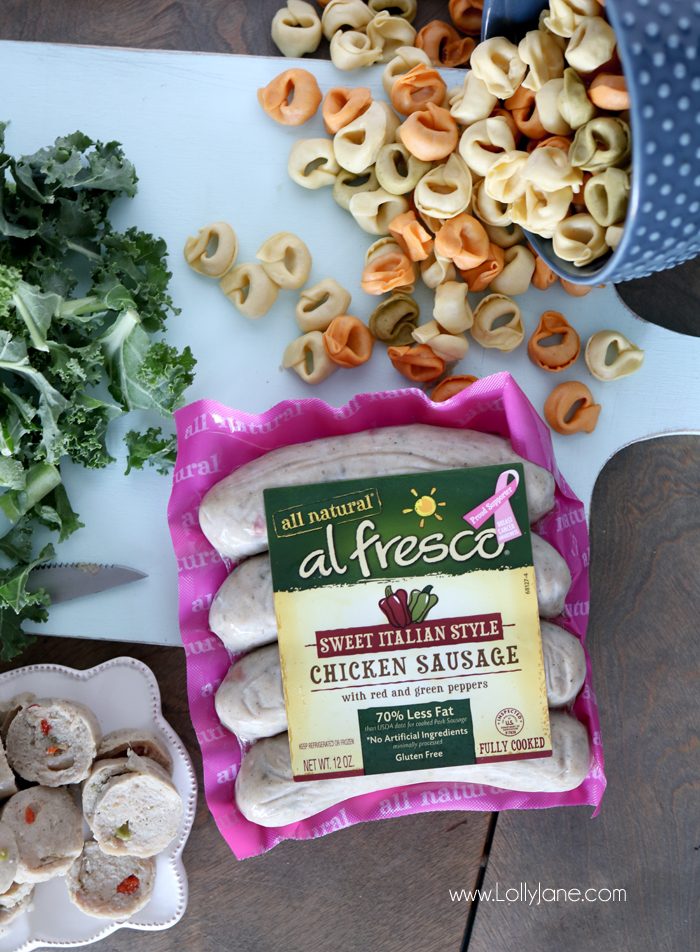 Cooking directions:
Prepare tortellini noodles to box directions, rinse and set aside.
Slice potatoes and heat for 5-7 minutes in microwave (or boil) or until no longer firm.
Brown chicken sausage slices to enhance flavor.
In large pot, add remaining ingredients simmer for 15 minutes.
Add kale, chicken sausage, and noodles and simmer for 10 more minutes, (this is a good time to broil french bread!)
Remove from heat and serve warm, (optional: garnish with oregano + red pepper flakes.)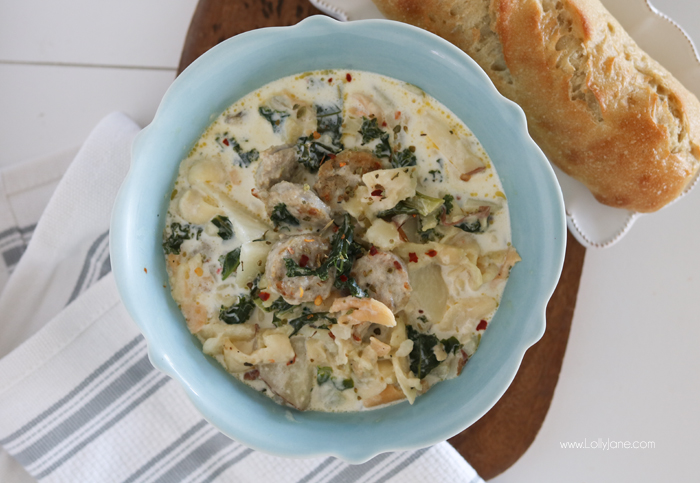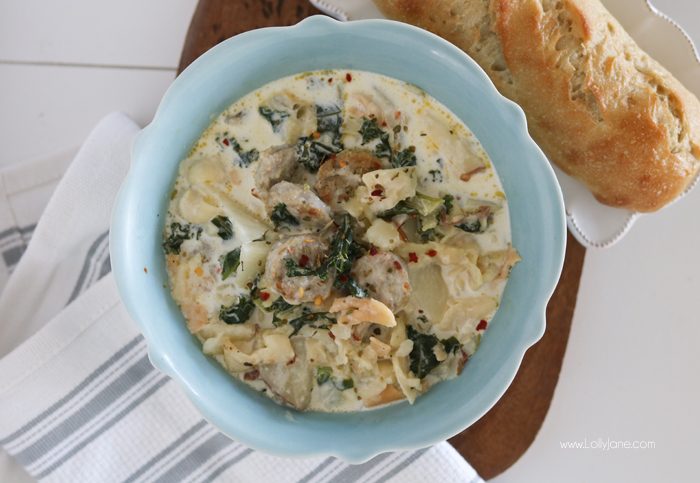 If you have read our about us page, you know that this blog was named after Kelli Jane, aka Lolly Jane. Did you know Kristi June is named after our Aunt MarJune? She is one of our very favorite people and a strong woman who is in remission from breast cancer. She was lovingly surrounded by a huge support group of family to rally her through the trial of fighting cancer and helping her in small ways by providing meals to help lighten her load of still taking care of her own family.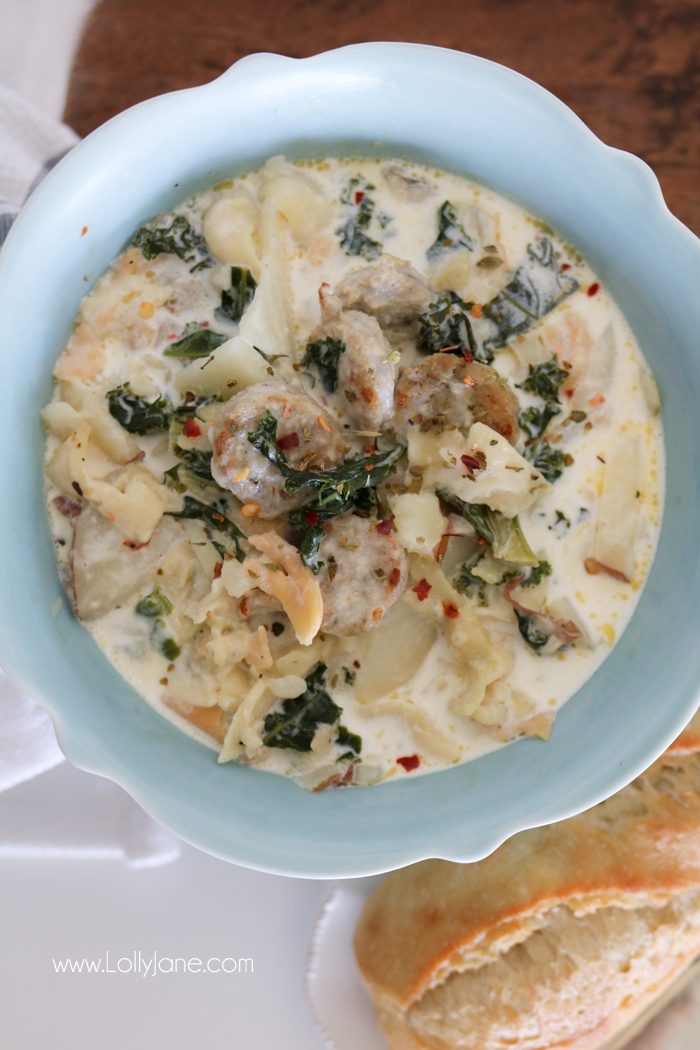 A home cooked meal instead of stale hospital food will help raise the spirits of someone you know who is currently undergoing constant chemotherapy sessions; we topped ours with a cute tag from J Goode Designs. Besides offering your company to listen and hold her hand, this is a small act of generosity that can really give a breast cancer fighter a morale boost. 🙂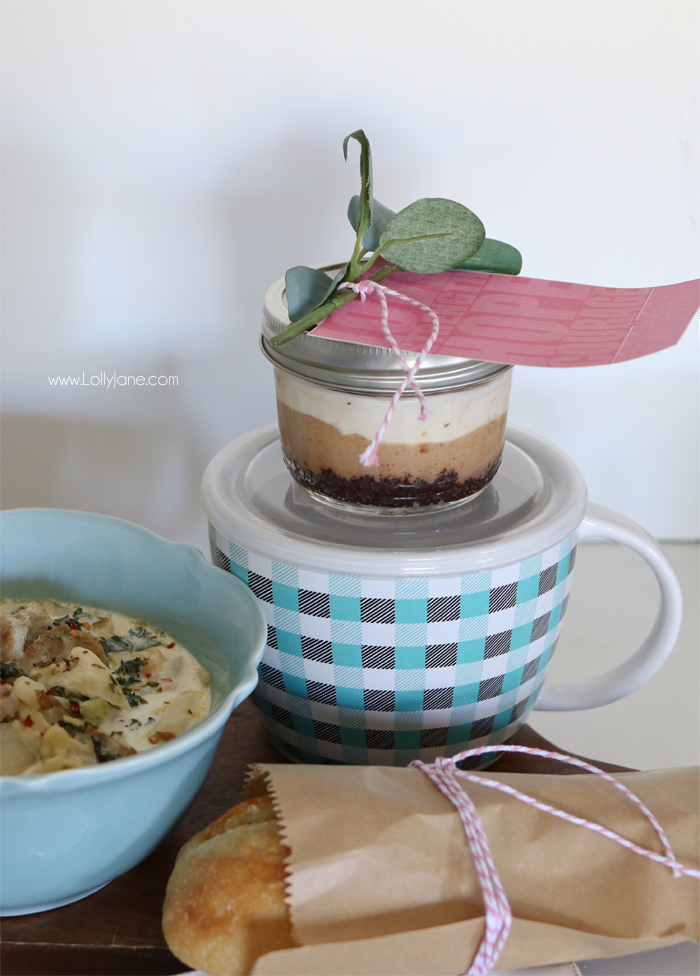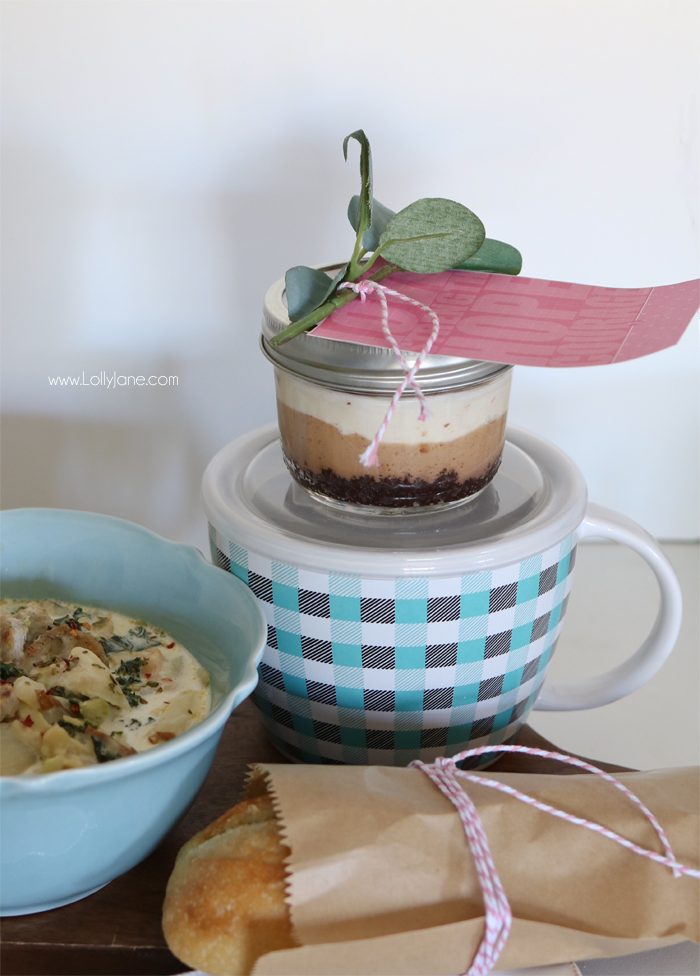 Since October is Breast Cancer Awareness month, join al fresco's Team Pink, a group who is fighting back against breast cancer by helping the people that are currently struggling with the illness. Besides providing a nutritious warm meal, here are other ways to fight back better:
Help tidy up their kitchen or home
Wash laundry or scrub bathrooms
Leave a basket of goodies just because
Take her to get a mani/pedi
How else can you fight back better against breast cancer? Do an act of kindness and share it with the world!
Every use of the hashtag #fightbackbetter meals one meal donated through the Ellie Fund. You can create your own post on Twitter or Instagram and tag @alfrescogourmet, don't forget the #fightbackbetter hashtag!
This post is sponsored by all natural al fresco chicken sausage, all opinions are our very own. And, this soup really does rock!