Our dad's mom was born and raised in Mexico. We've talked about our Nana a lot and our love of Mexican food from the weekly Sunday get togethers at her house Her fridge was always filled with lemonade, cookie dough and Herdez salsa…which makes sense since it's Mexico's number one salsa brand. With Herdez's new refried beans pouches, now you can taste tradition with that home-cooked taste! They're so easy to prepare and come in four different flavors: Queso, Chorizo, Jalapeno and Traditional. We tried their Traditional Refried Beans pouch to make our easy taco cups recipe, they took five minutes which made for a fast meal!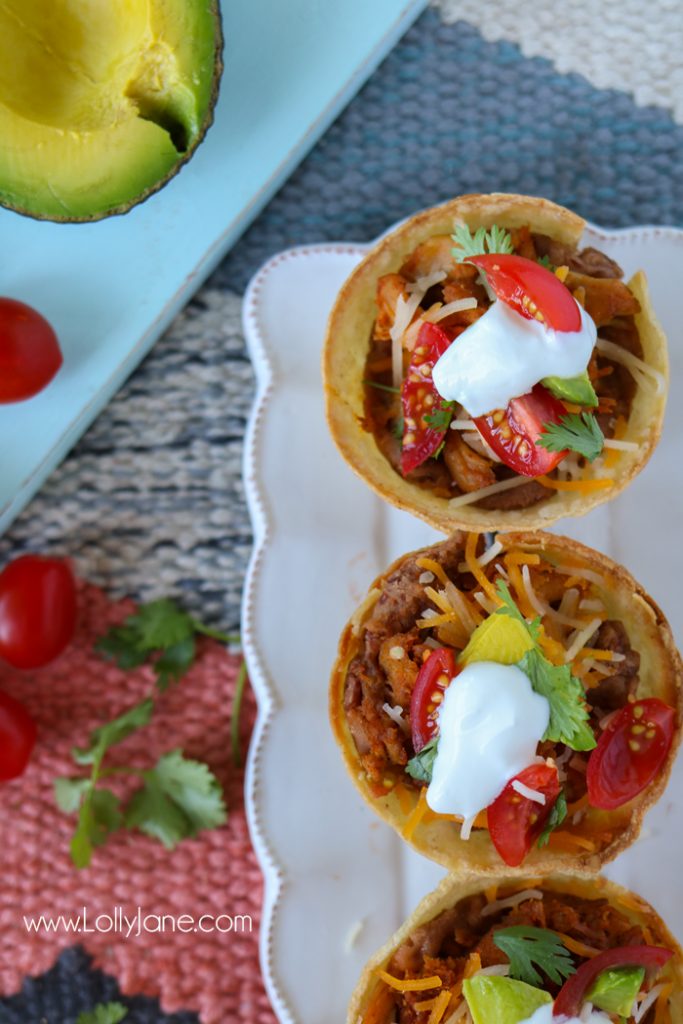 Real Mexican food is about more than flavor, it's got passion, tradition and making meals together in the kitchen. Frijoles con todo! Our favorite breakfast is a breakfast burrito filled with eggs, bacon, refried beans and salsa! Refried beans are great with it all, breakfast, lunch, dinner, main dish, side dish…get creative! Cut down the kitchen time to loiter at the table longer to visit. They pouches are currently available here in Phoenix plus in San Diego, Vegas, Denver, San Antonio, Houston and Des Moines. The rest of you will soon have these easy to prepare, gluten free, convenient refried beans.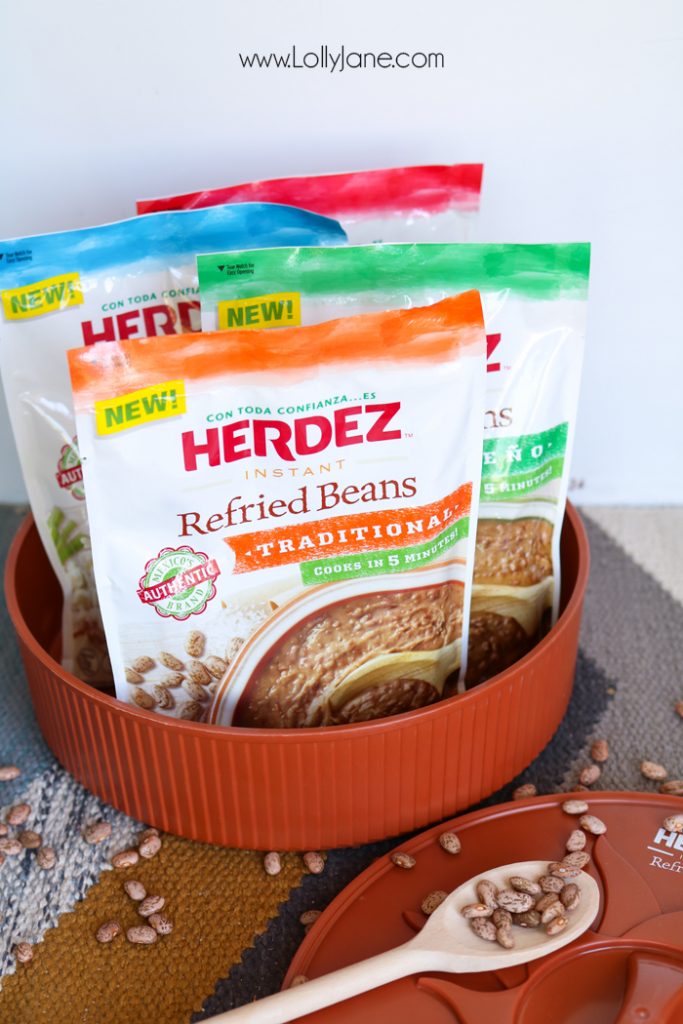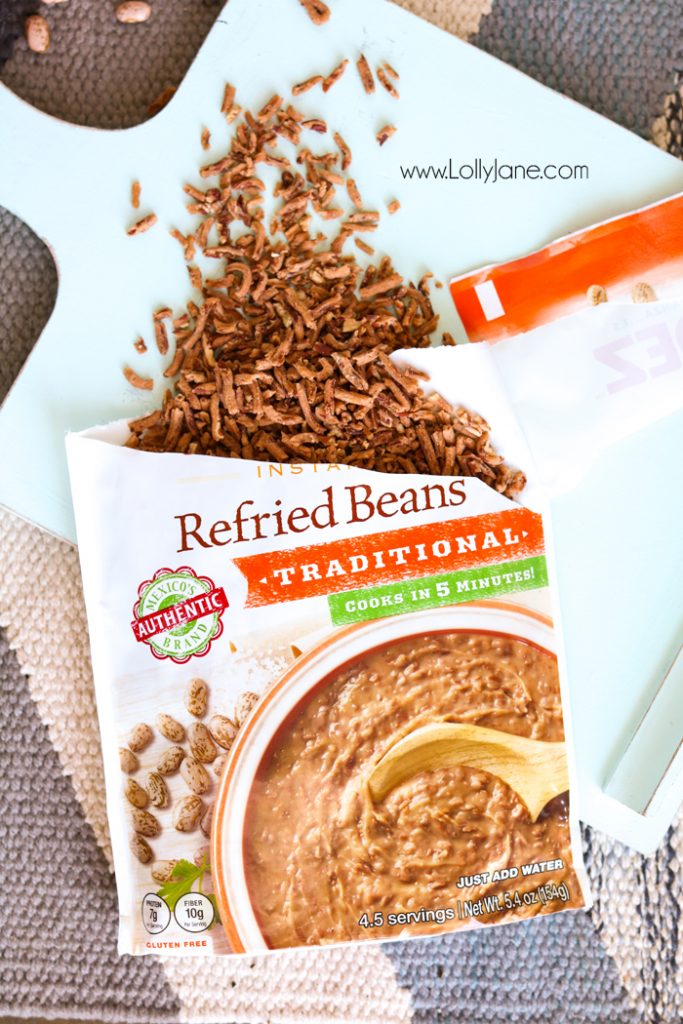 To make these easy taco cups, you'll need a handful of ingredients to get food to the table fast! We have seven kids between us and know the importance of having dinner ready on time! Enjoy this fast Mexican food recipe, it's one of our favorites.
Easy Taco Cups
Easy Taco Cups recipe. Tortillas filled with refried beans, chicken and topped with yummy avocados, tomatoes and more.
Ingredients
6

Corn Tortillas

1

Rotisserie Chicken

shredded

1

tablespoon

Taco Seasoning

1

Pouch Herdez Traditional Refried Beans
Toppings
Sour Cream

Shredded Cheese

Diced Tomatoes

Sliced Avocados
Extras
Olive Oil

Cooking Spray

Cupcake Pan
Instructions
Preheat oven to 425.

Heat Herdez Refried Beans according to directions.

Toss taco seasoning with shredded chicken until lightly coated.

Cut tortillas in half.

Slice 3/4 down the middle, leaving 1/4 edge (see picture below).

Spray both sides of tortillas with cooking spray.

Add a drop of oil in the bottom of each cupcake mold.

Fold tortilla to form a cup inside cupcake mold.

Layer cooked beans, warm chicken.

Bake for 15 minutes.

Sprinkle with cheese and preferred toppings.
Notes
Makes 1 cupcake pan = 12 servings.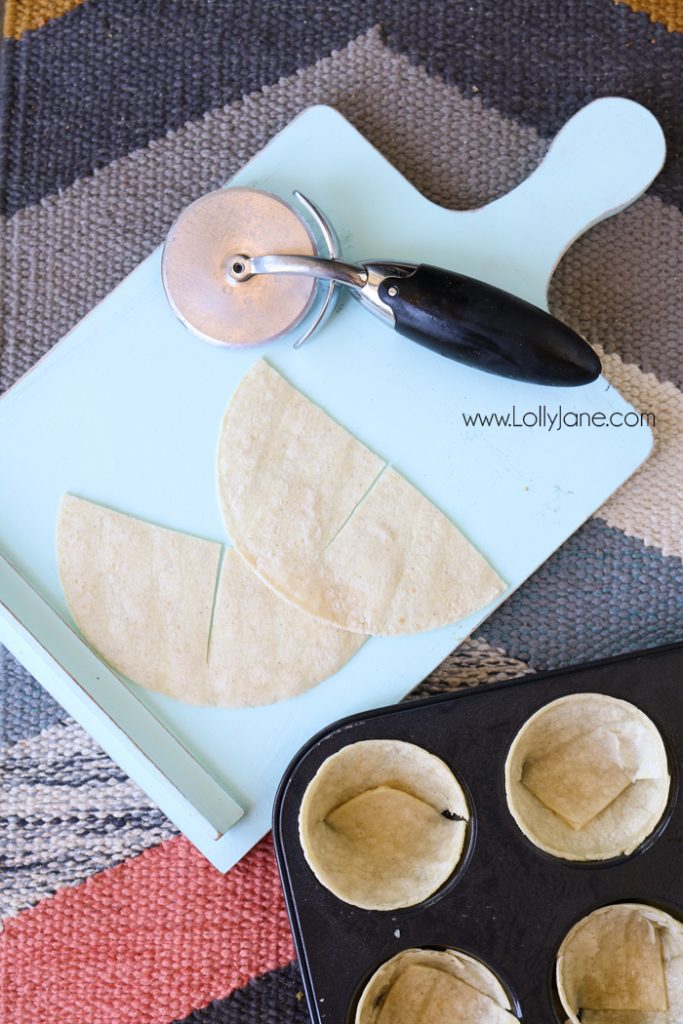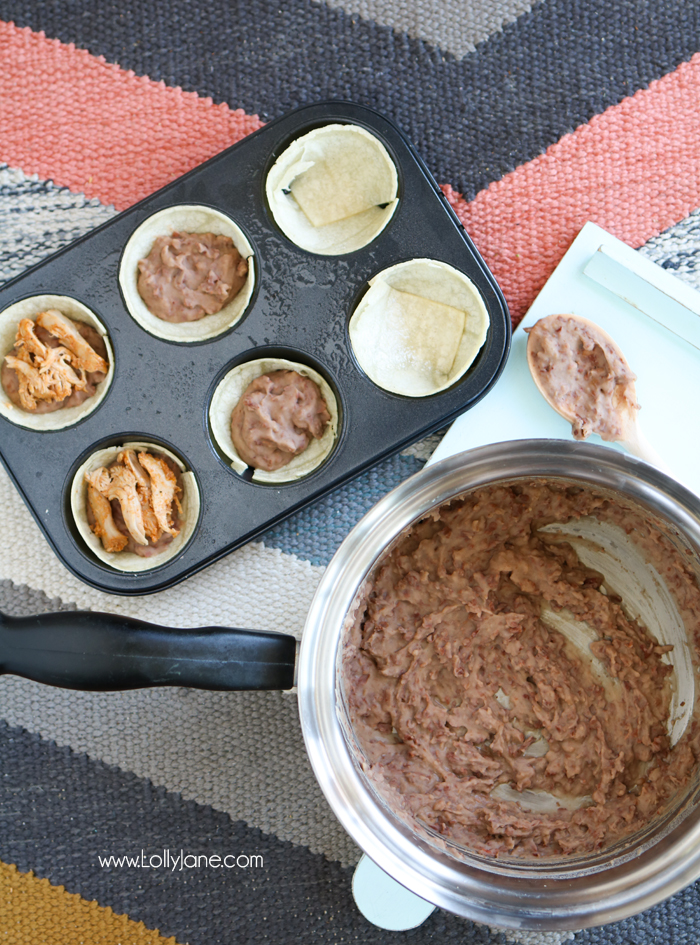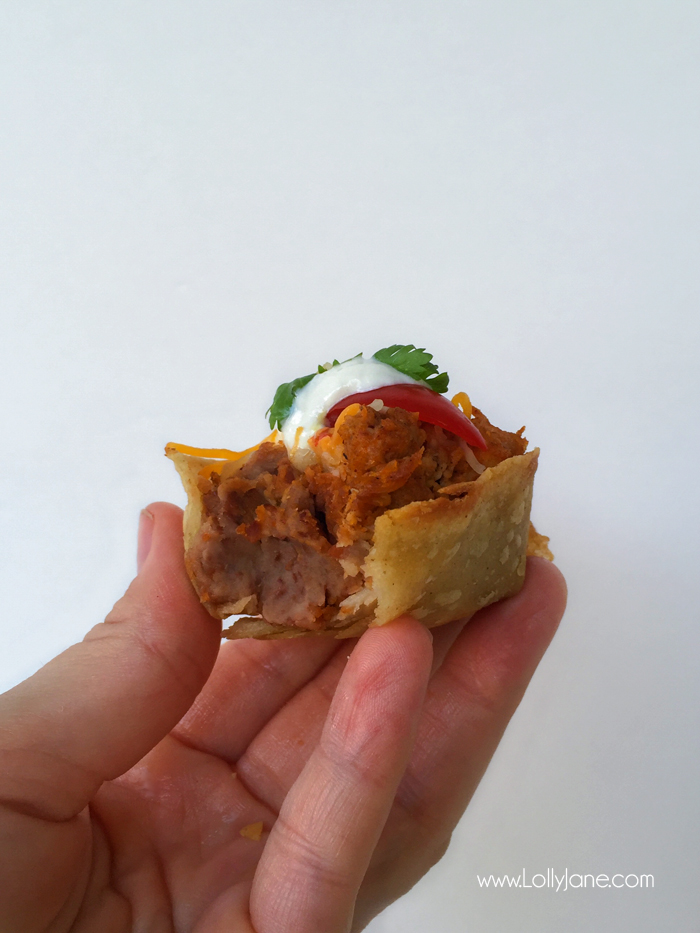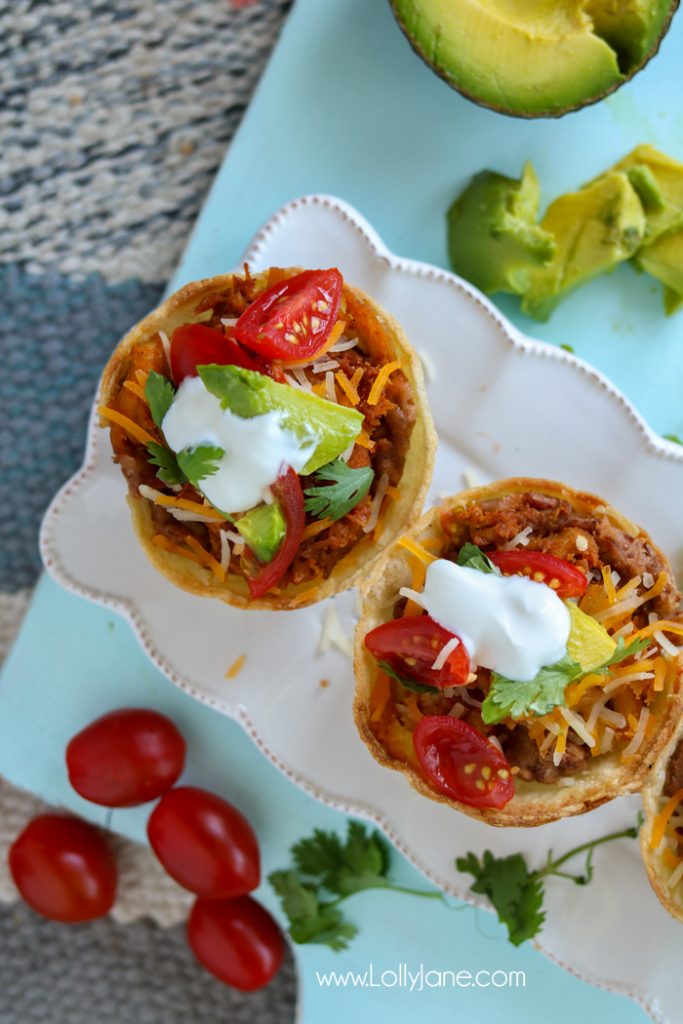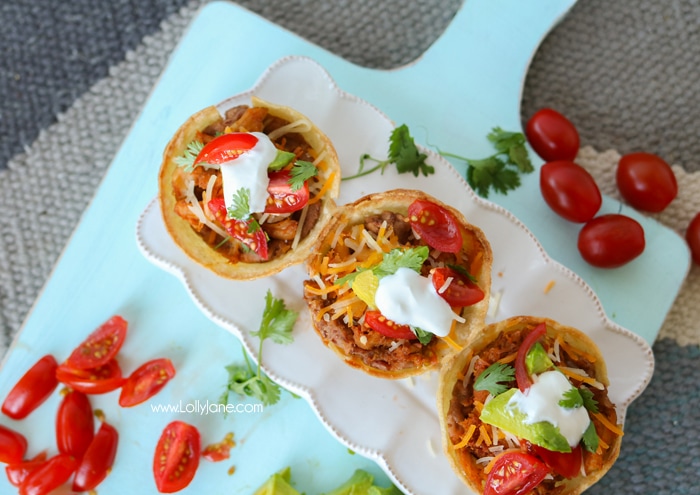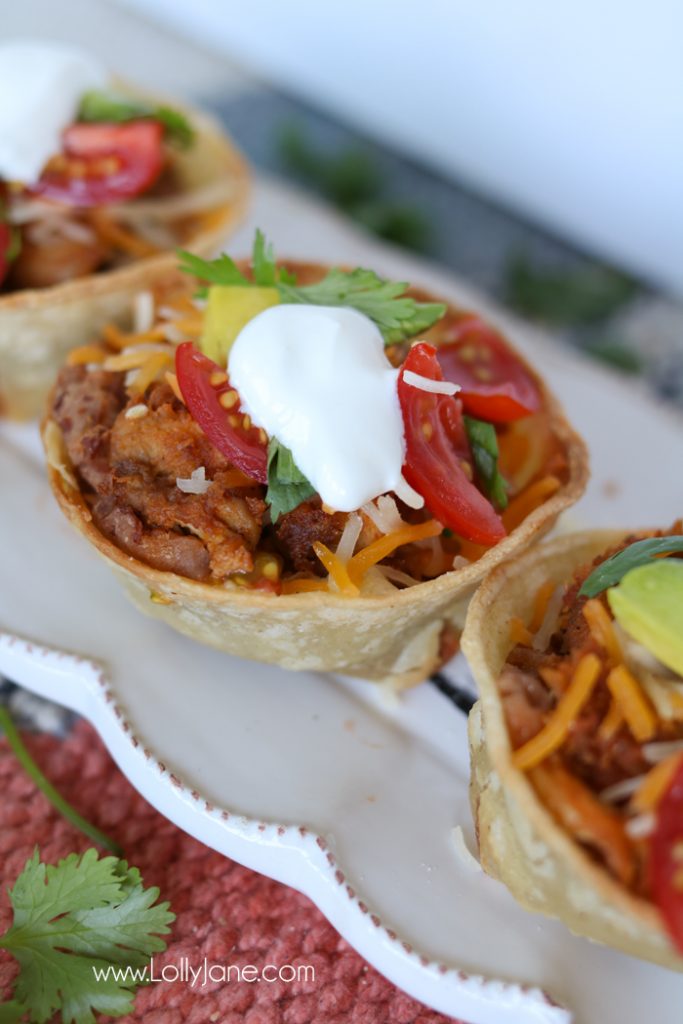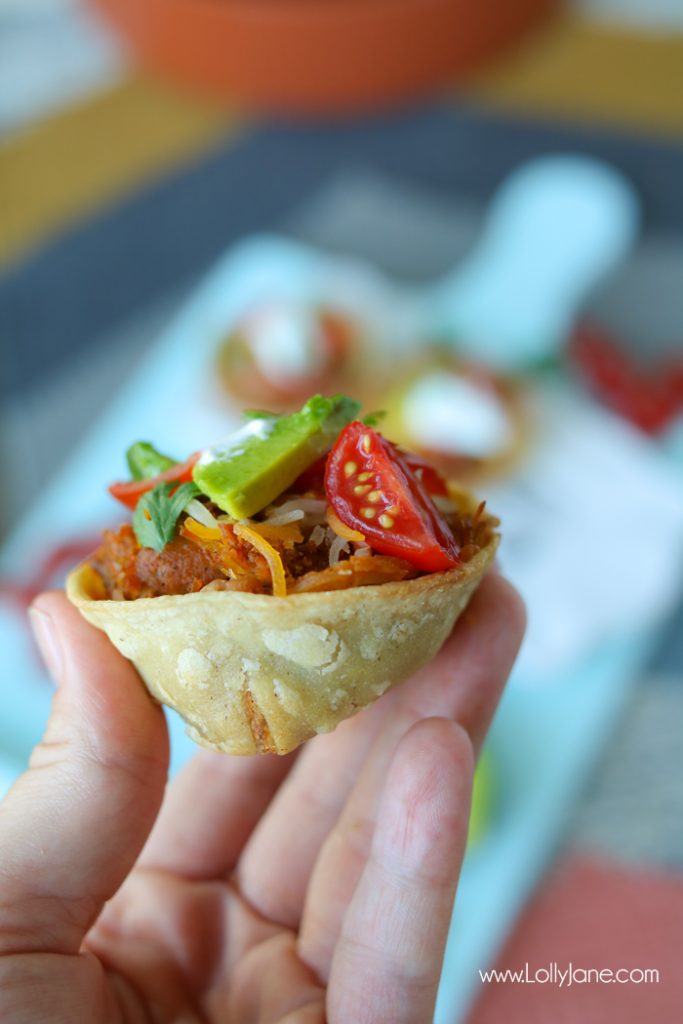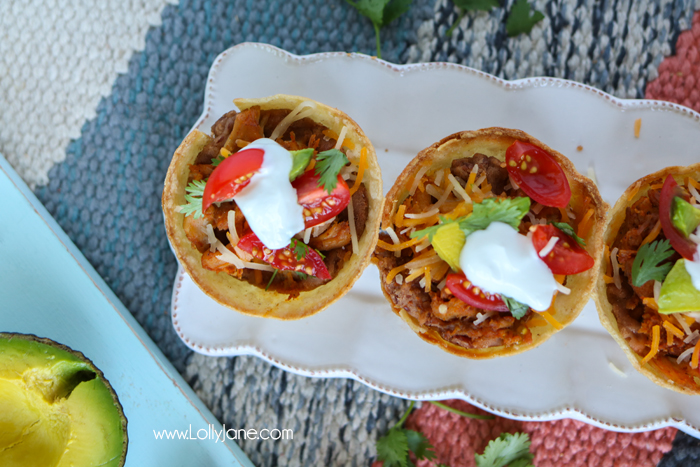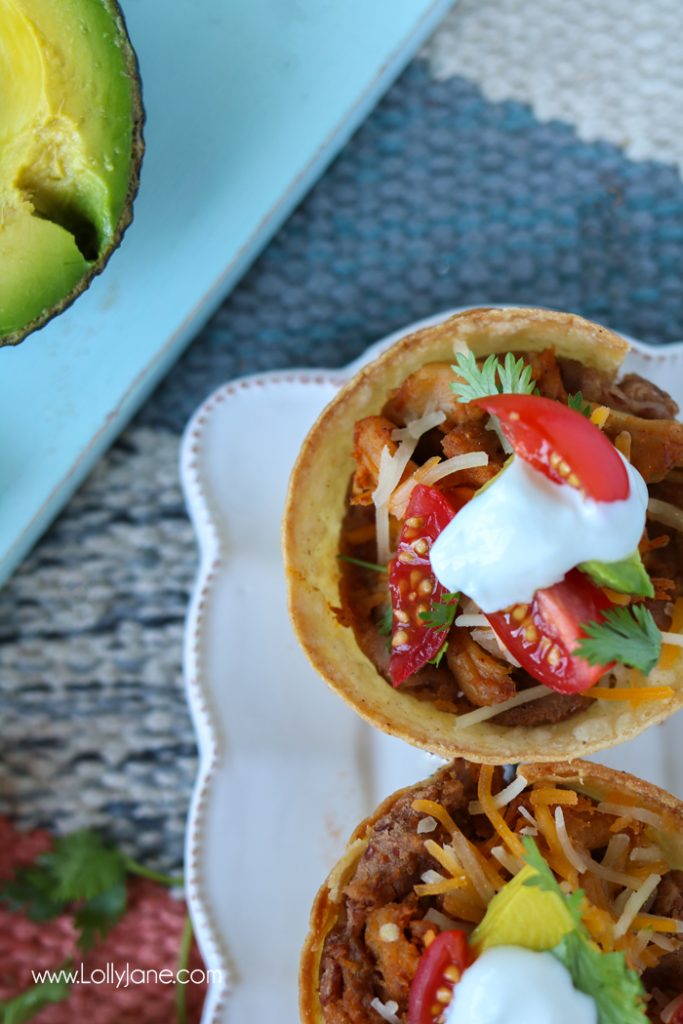 View more authentic, refried bean recipes like these yummy Jalapeno Refried Bean Tacos.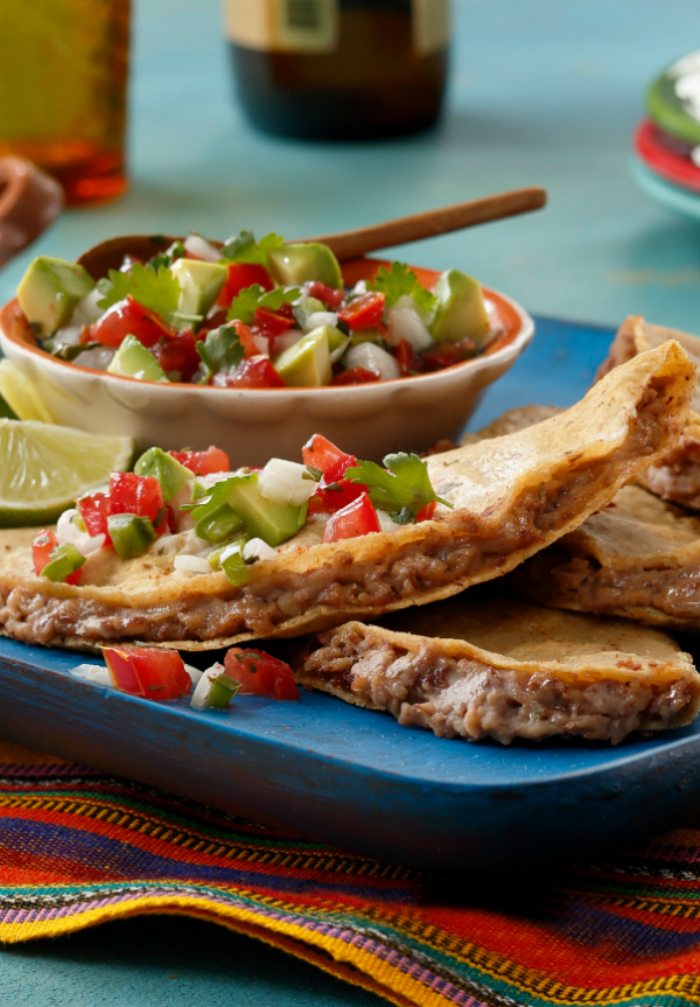 Enter to win a Frijoles Con Todo Social Media Sweepstakes (Beans with everything sweepstakes)!
Winner receives a t-shirt (two given away weekly), winners will be randomly chosen.
Contest Rules:
Share your favorite frijoles picture or video on Instagram to enter to win a custom Herdez t-shirt. Frijoles con todo!!
Follow @HerdezTraditions on Instagram plus hashtag #frijolescontodo #sweepstakes and tag #HerdezTraditions.
Big thanks to Herdez for sponsoring today's post! All opinions are our own, we love Herdez beans! See our disclosure. Please pin these so your friends can enjoy them too!