Get your dream master reach in closet with an affordable DIY friendly closet system! This classic reach in closet provides space for hanging clothes, shoes and more!
We're so excited to have our reach in closet completed! It exceeded our expectations with the amount of storage a handful of cabinets provided. I don't think we'll even need a dresser after all which means we can get a pretty cabinet or tv stand for extra storage instead.
We introduced Modular Closets when they created a 3D Primary Bedroom Closet Design for us several months ago. After many delays with our renovation, we moved back in just before Christmas, wahoo!
We've been overwhelmed with the amount of "to-do's" so my husband suggested we focus on one room at a time. I chose the primary bedroom.
We need a spot that's just our own. A place to recharge daily. The first and only project done so far is the closet. I can't emphasis enough how much peace it brings me. We had clothes and shoes scattered for almost a month, unable to find things quickly which made us late or frustrated.

Now it's more like a dressing room and I love it so much I may not add doors to cover it like I originally planned!
BEFORE
Here's the north side our primary bedroom. The open space is our future reach in closet. Lots of options but we turned to Modular Closets for some inspiration and they didn't disappoint.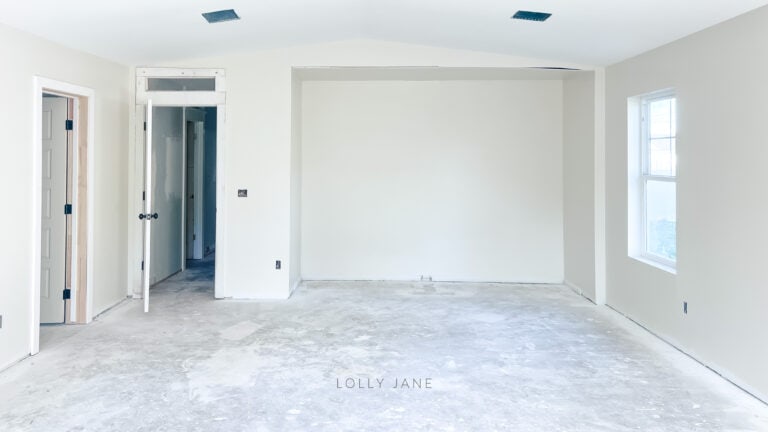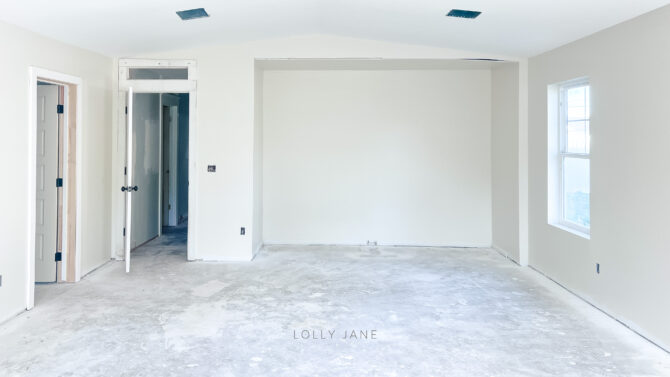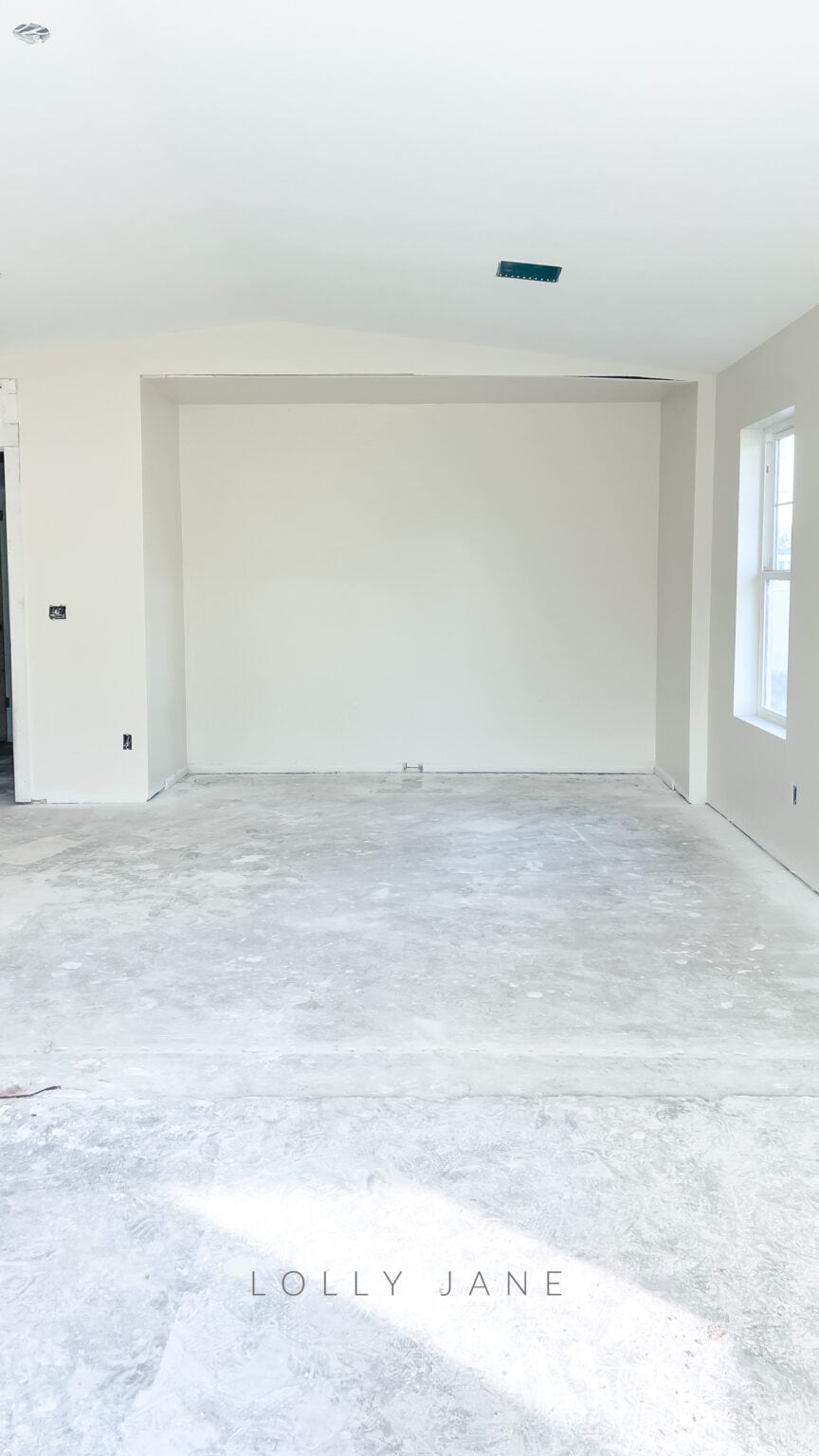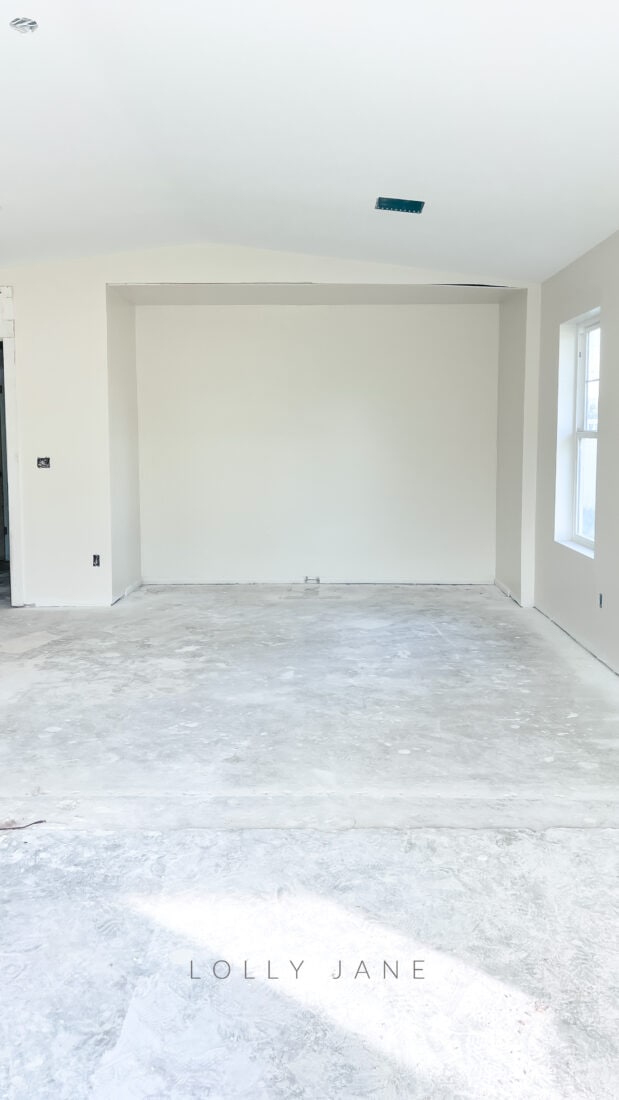 3D RENDERING
Read more about our needs and wants on this blog post. Such a fun process to go though!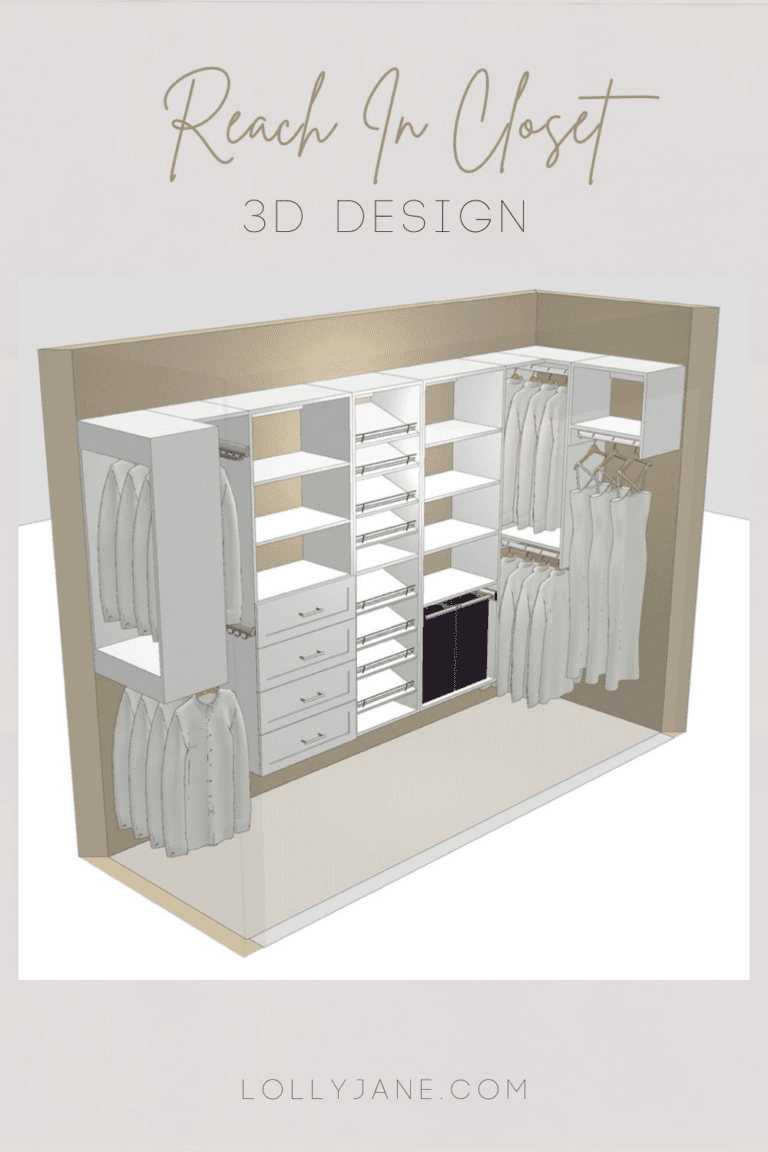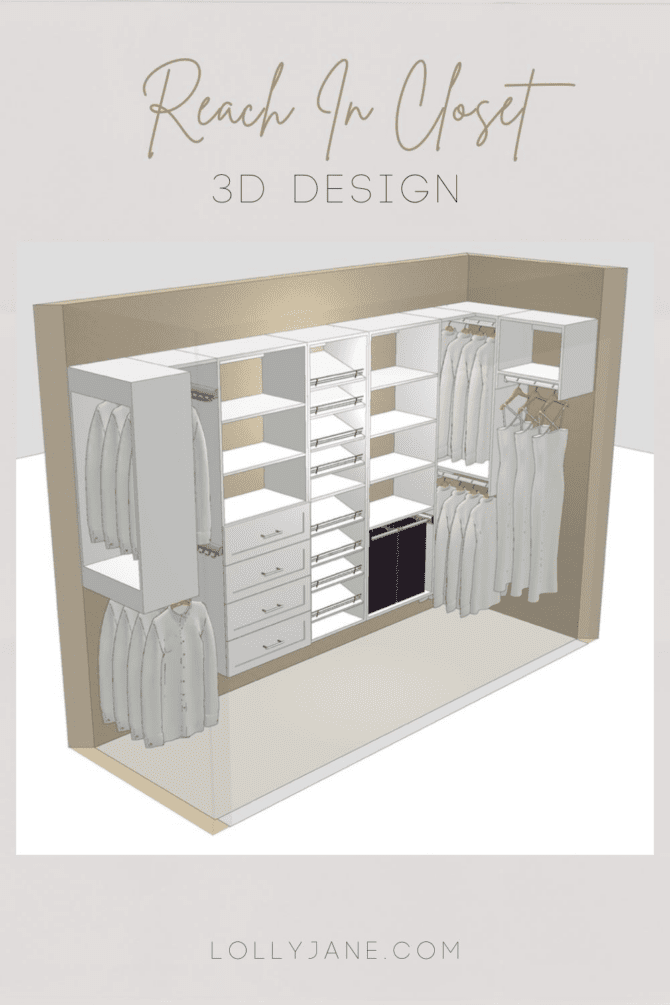 DURING
I had leftover palm fan peel and stick wallpaper from a project I never got around to. Because I had it so long, I didn't think I'd be able to return it to the store so I used it on the closet to add some interest.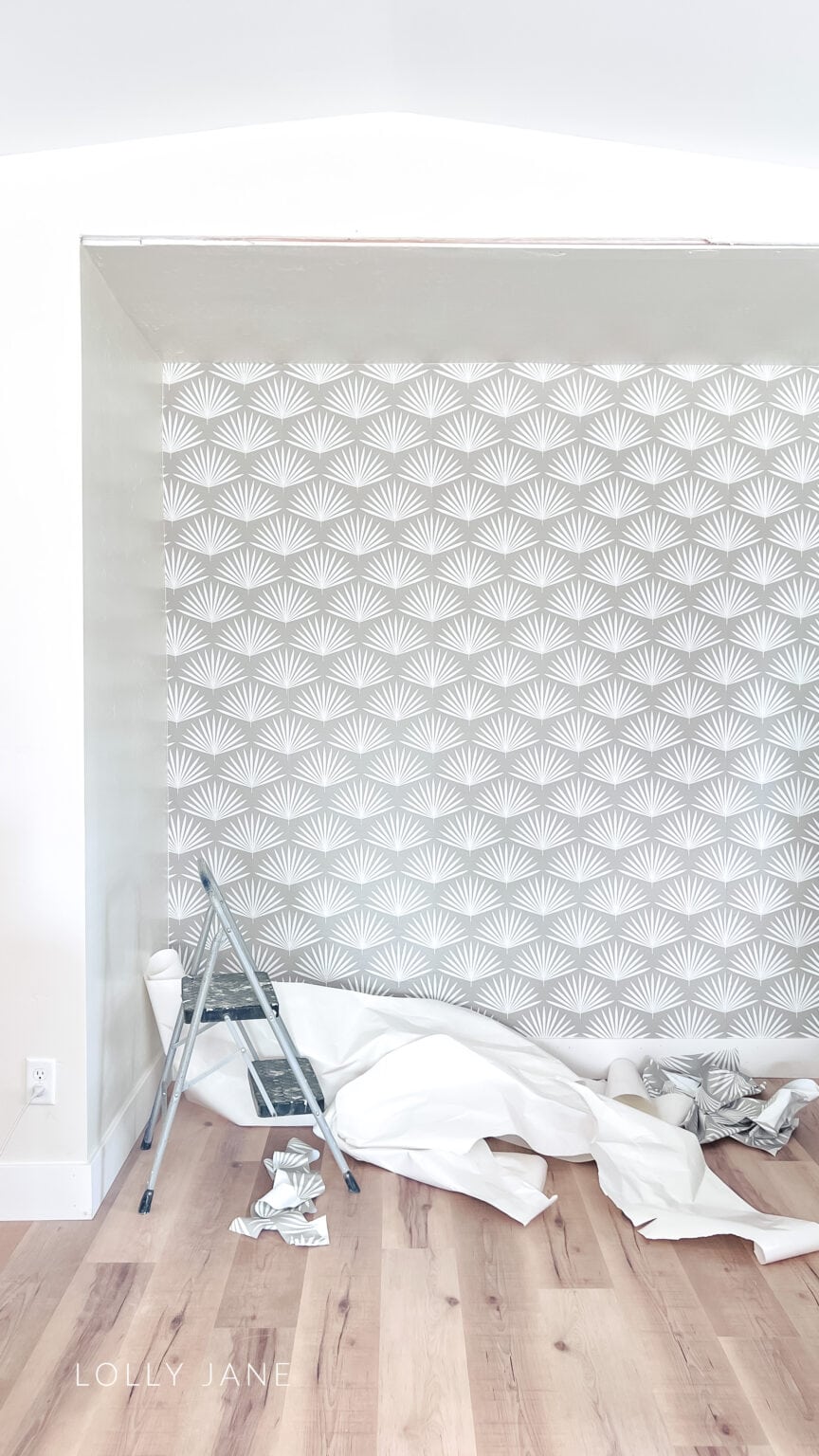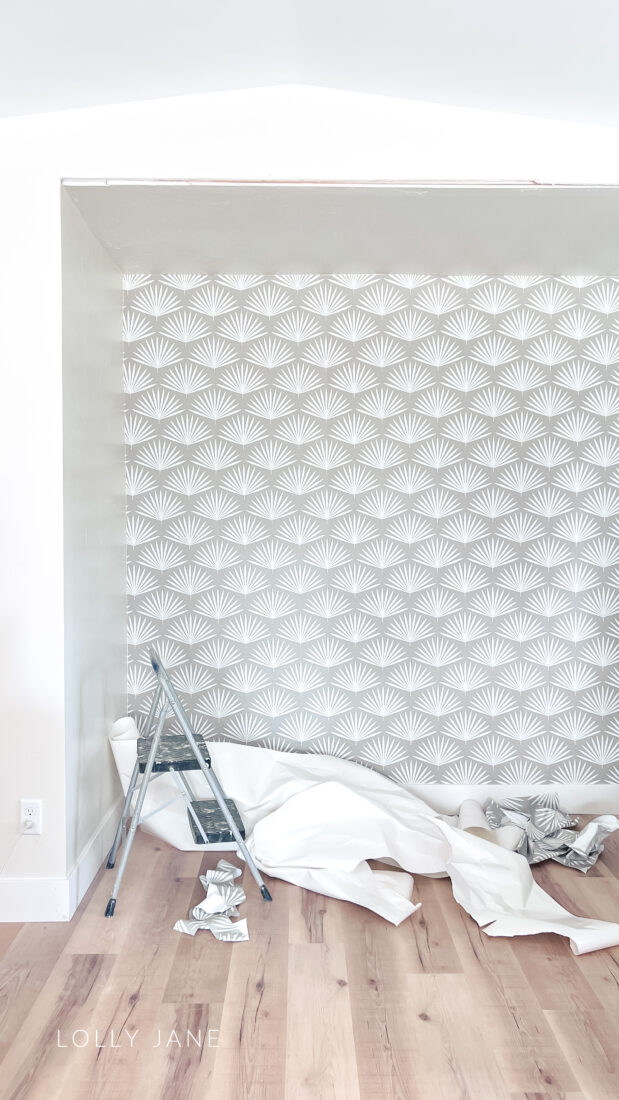 It took about 3 hours to install by myself, in between carpool pick up even. We love wallpaper projects, they're such an easy to way to change the look of a room with a couple hours of time.
INSTALLING MODULAR CLOSETS
To install modular closets, locate the studs behind the drywall. Drill directly through the tops of the cabinets into the studs so it hangs securely.
If you don't have a stud behind your cabinet, use toggle bolts to anchor them to the wall. Luckily, we only had to use 2 toggle bolts as most of our cabinets hit a stud.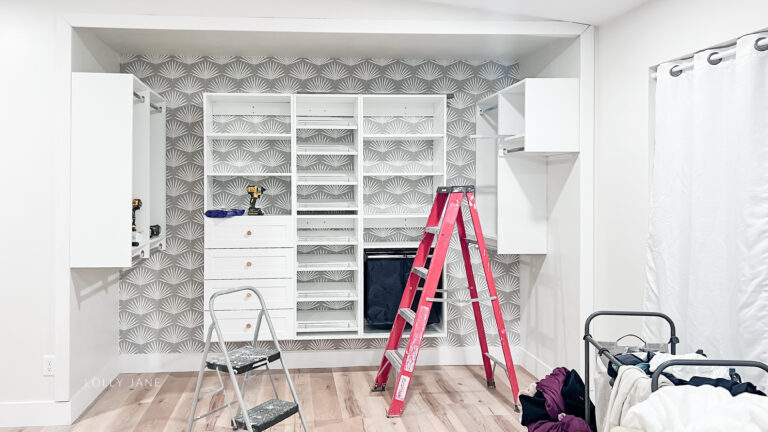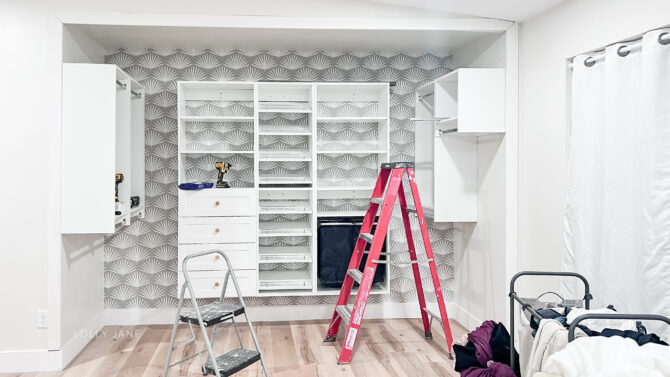 We installed all 10 cabinets in about 4 hours. We marked our height, made sure it was level then screwed into the studs. Modular Closets includes installation instructions which made it even easier.
AFTER
All of our cabinets fit like a glove!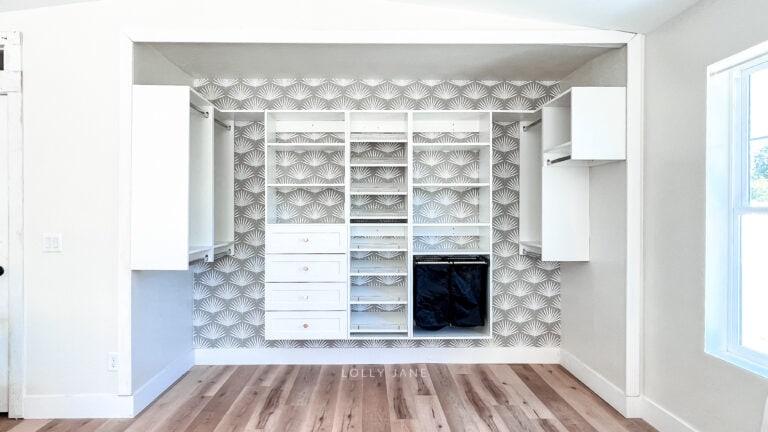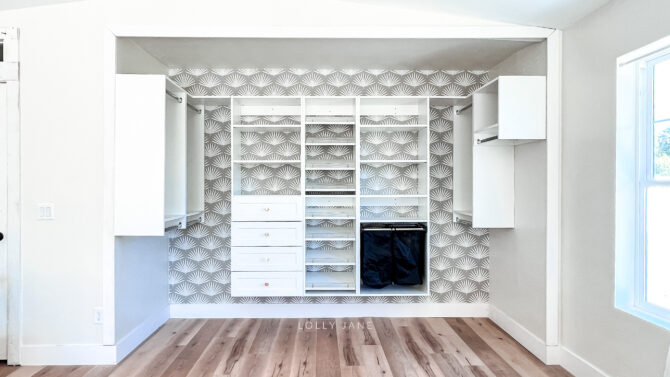 Here's the closet empty, before we filled it up with our personal items.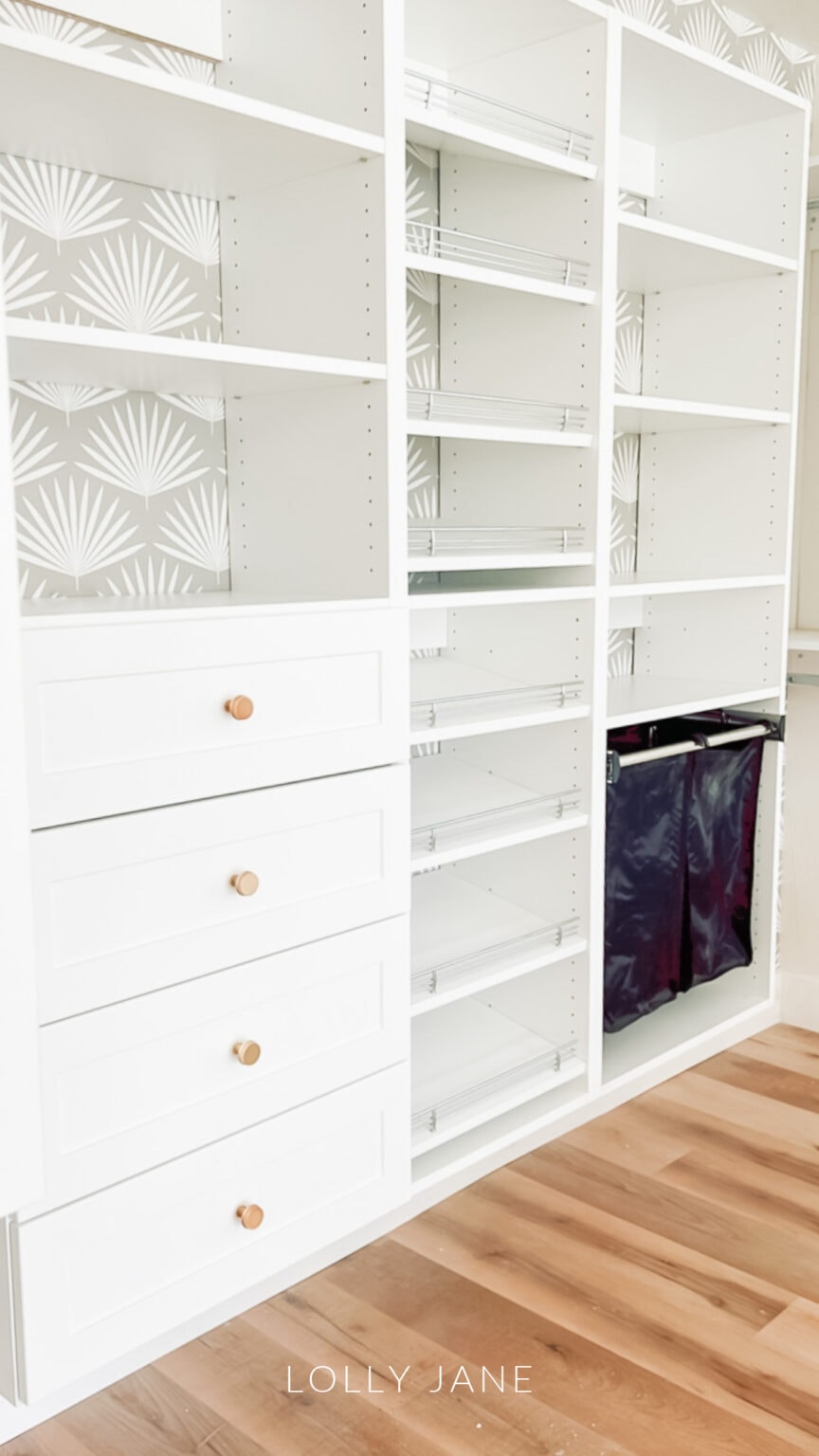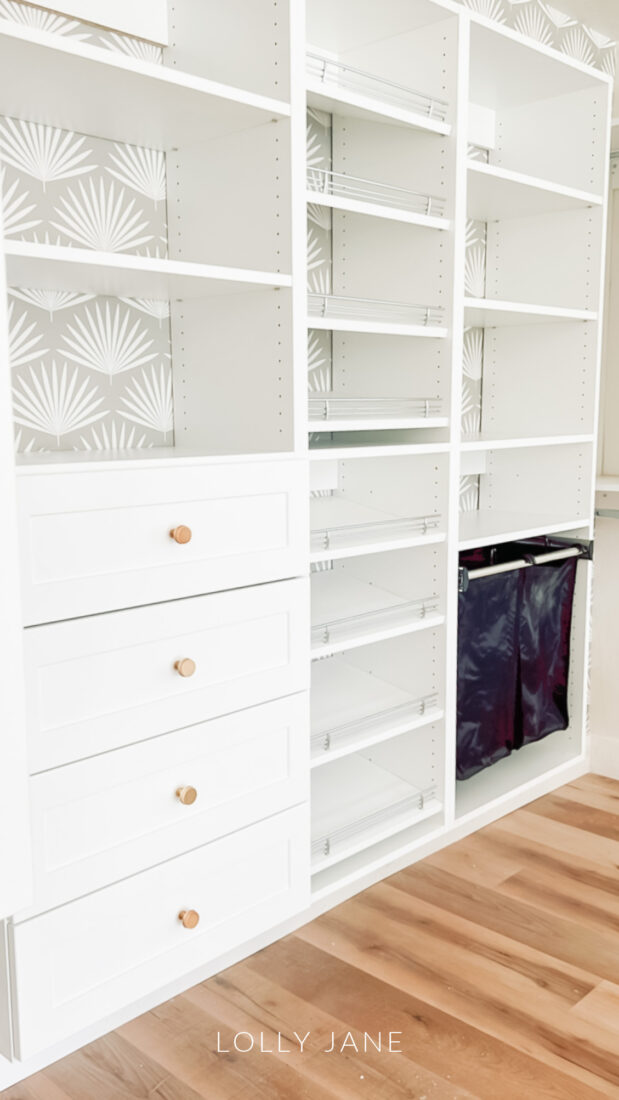 We opted for open shelves instead of doors and drawers but there are a lot of options to choose from to suit your personal preferences.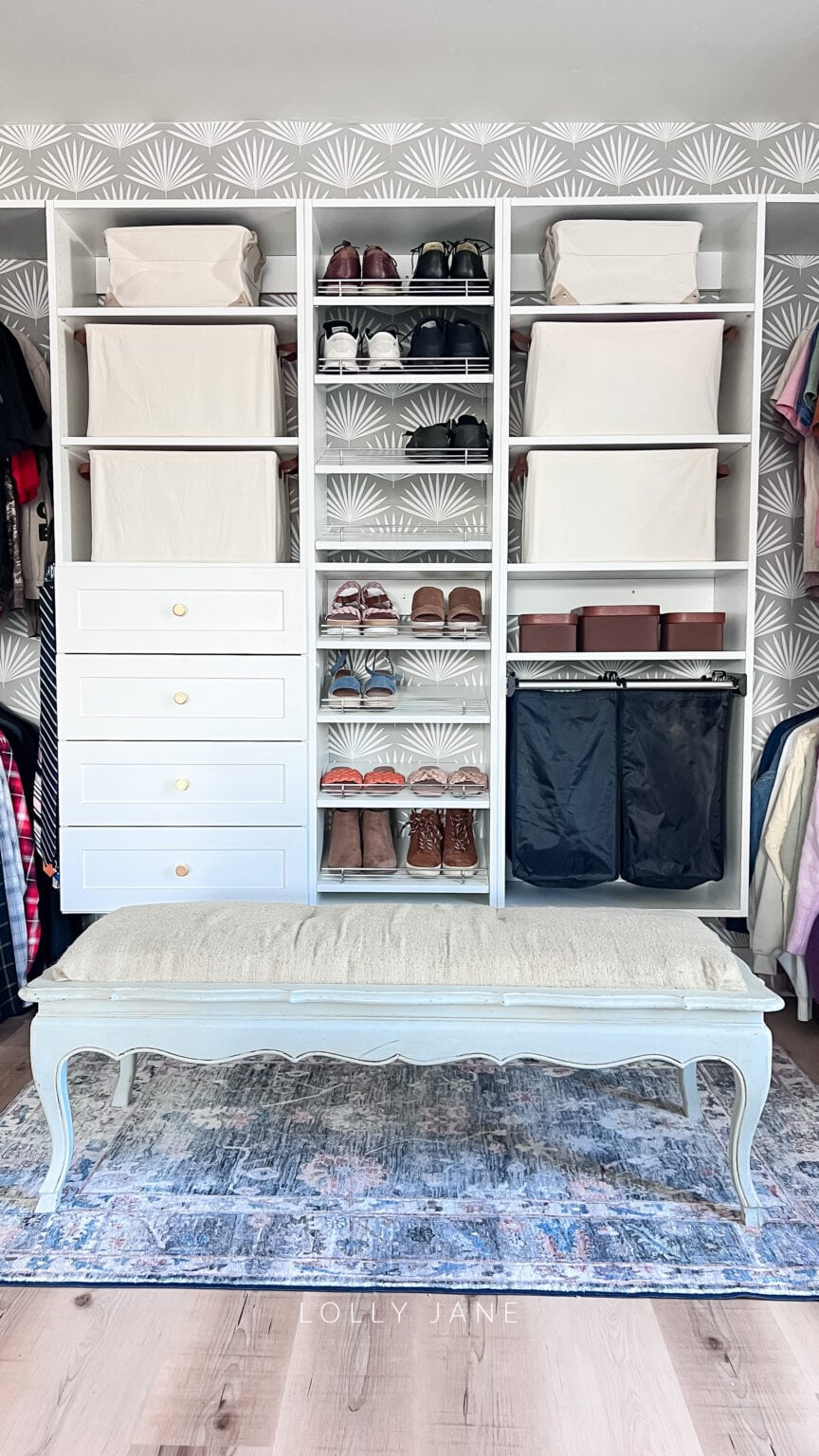 These ribbed boxes add a little touch of sophistication and house small items and daily things left over in my husband's pockets.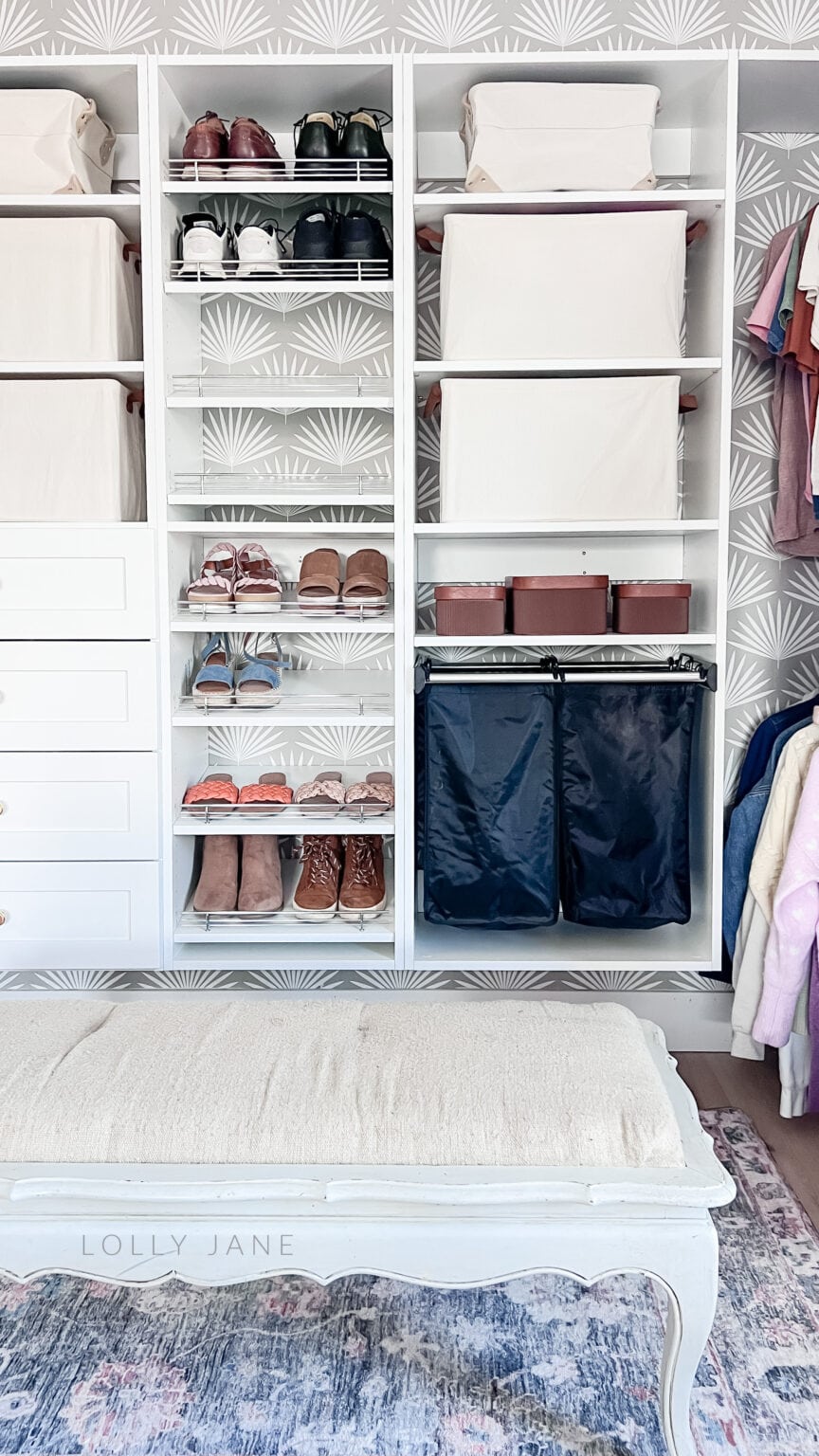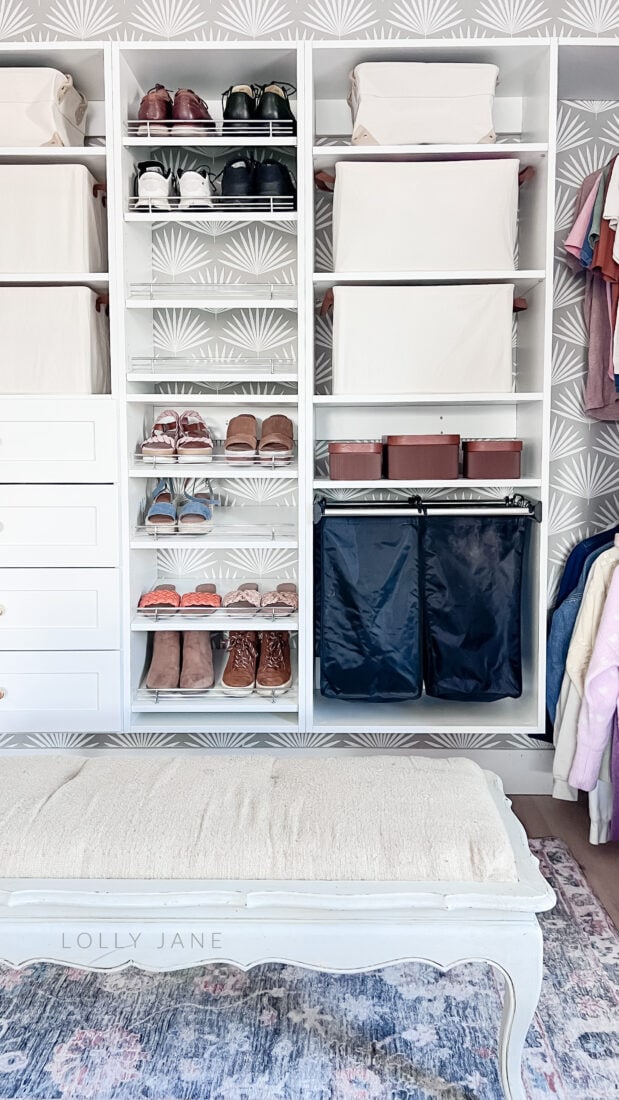 All of our clothes fit really well into one space! We used these canvas totes to house our lightweight items like pj's and workout clothes.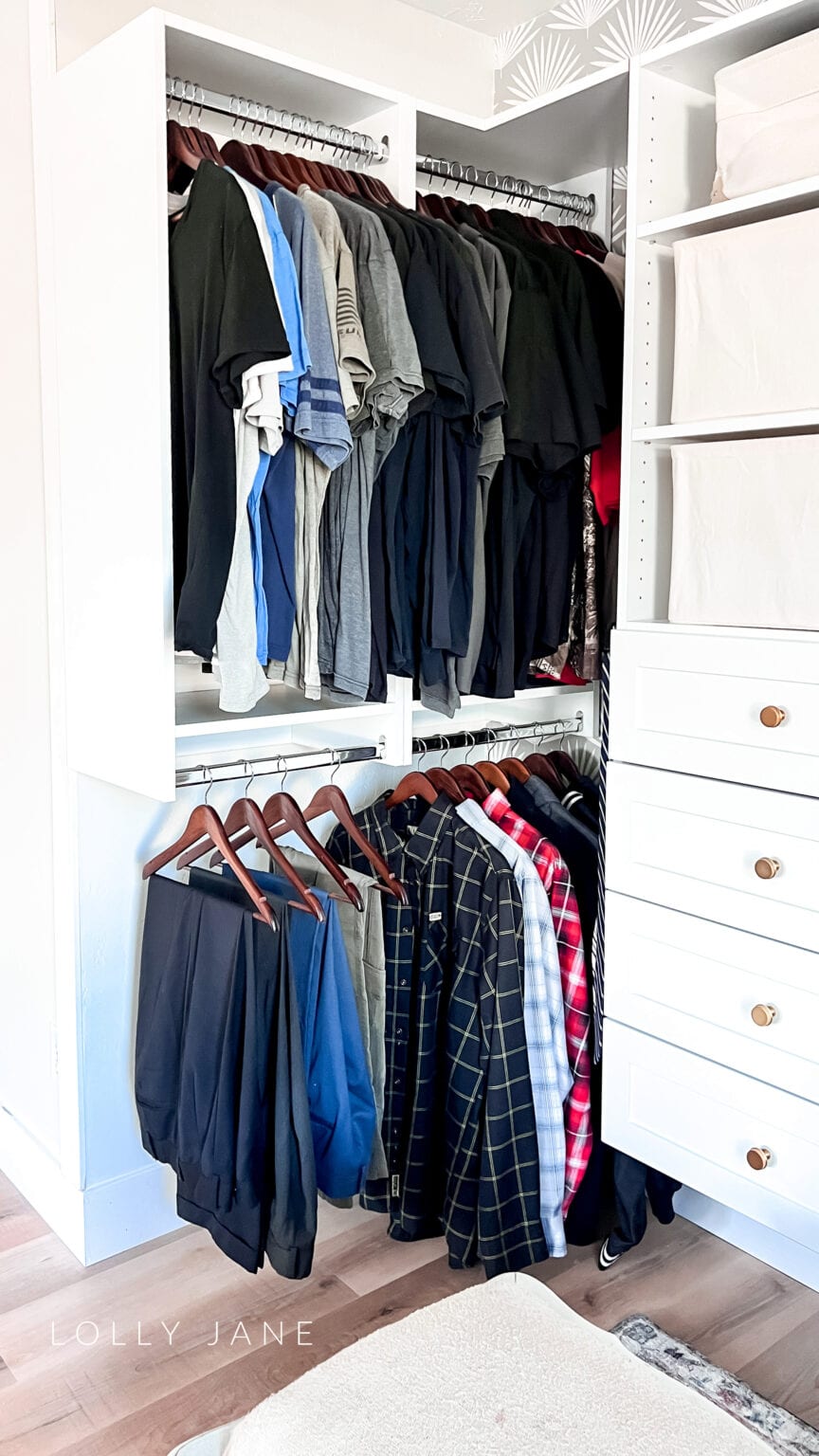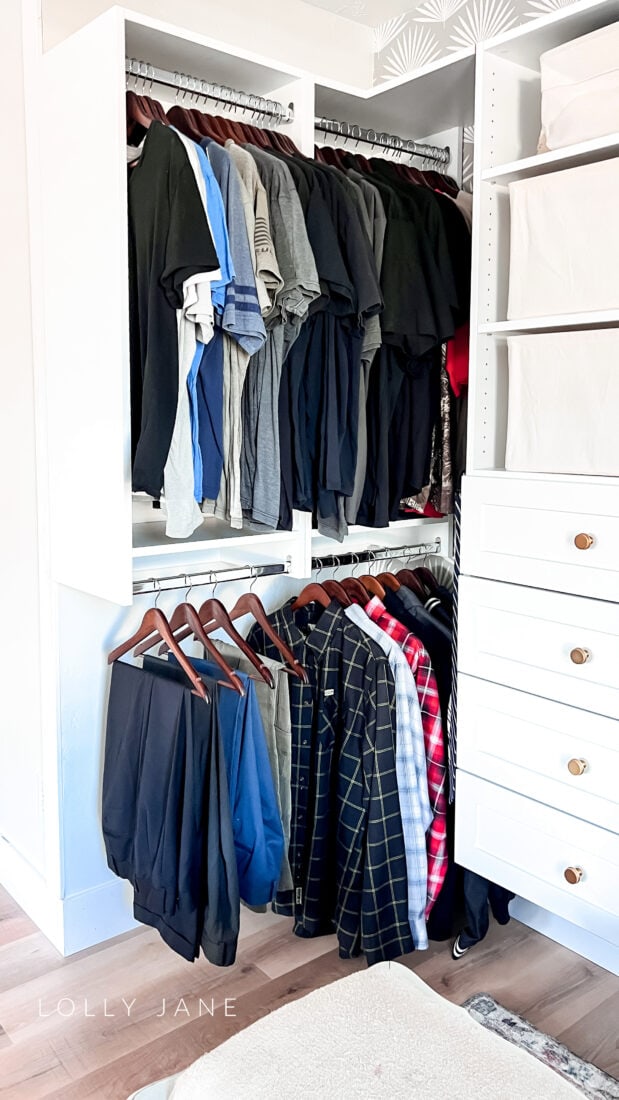 The shoe rack keeps the shoes streamlined but also keeps them tidy so they don't get scuffed unnecessarily which is nice. I did add a basket afterward for my "junkier" shoes like my everyday tennis shoes and inexpensive sandals that don't need their own space.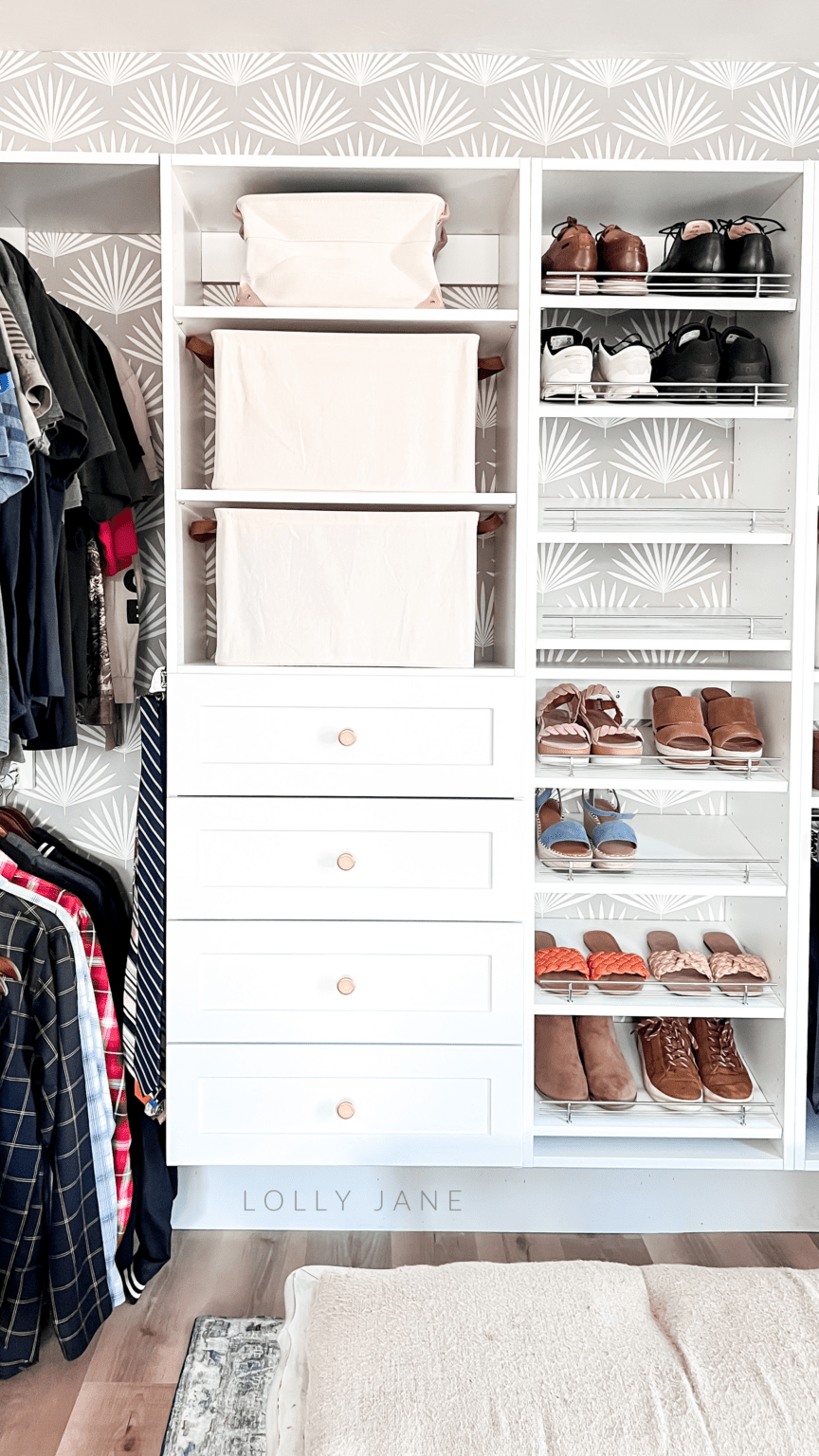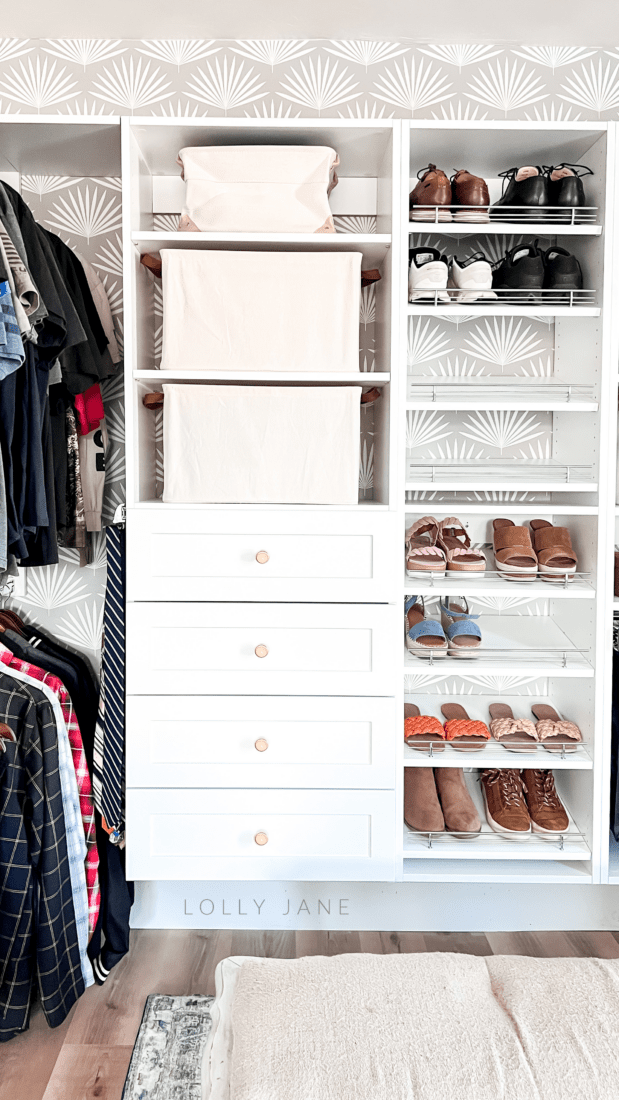 I wanted a lazy susan for my perfumes and lotions and was way too excited to find a gold and white fluted option!!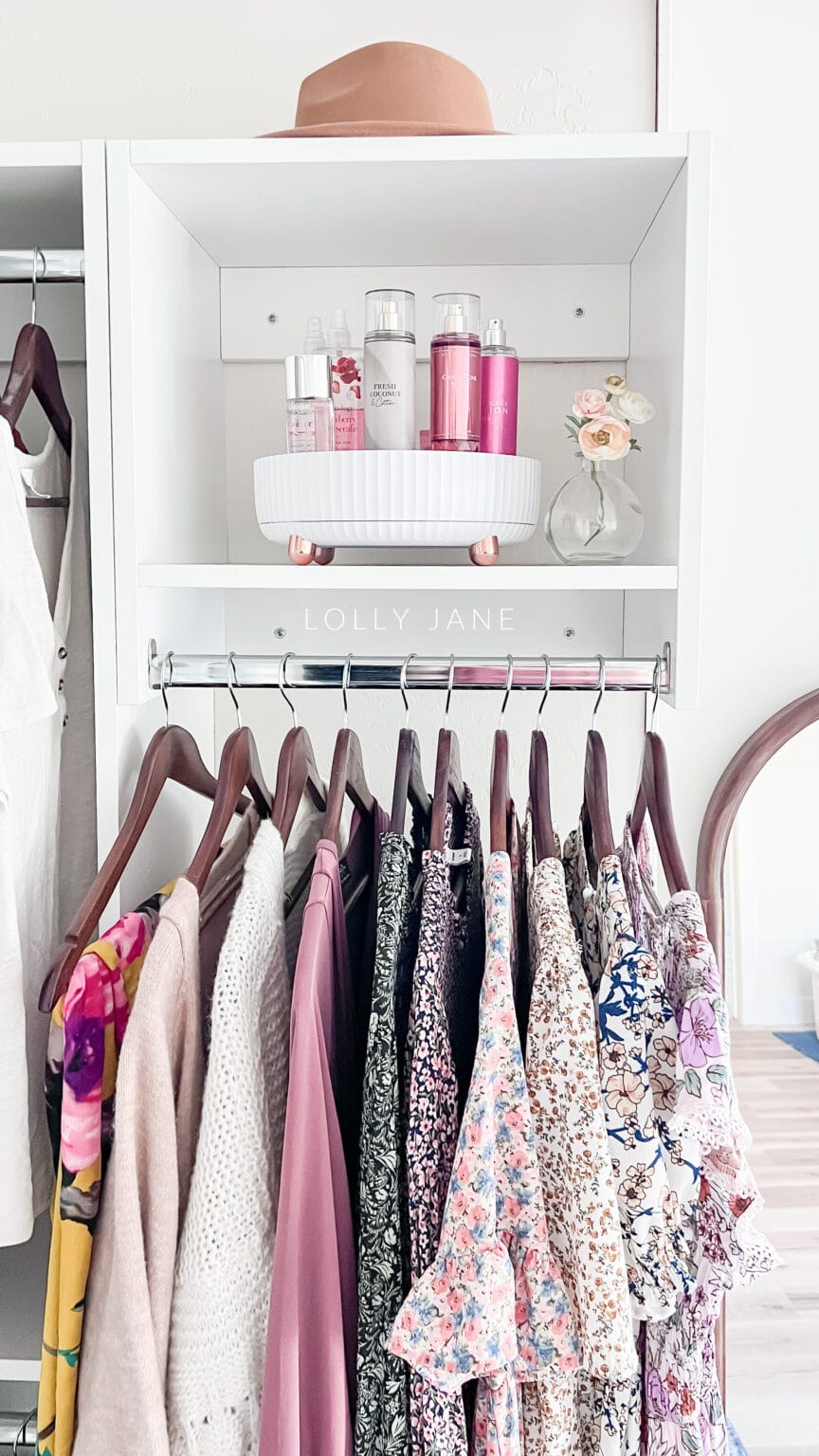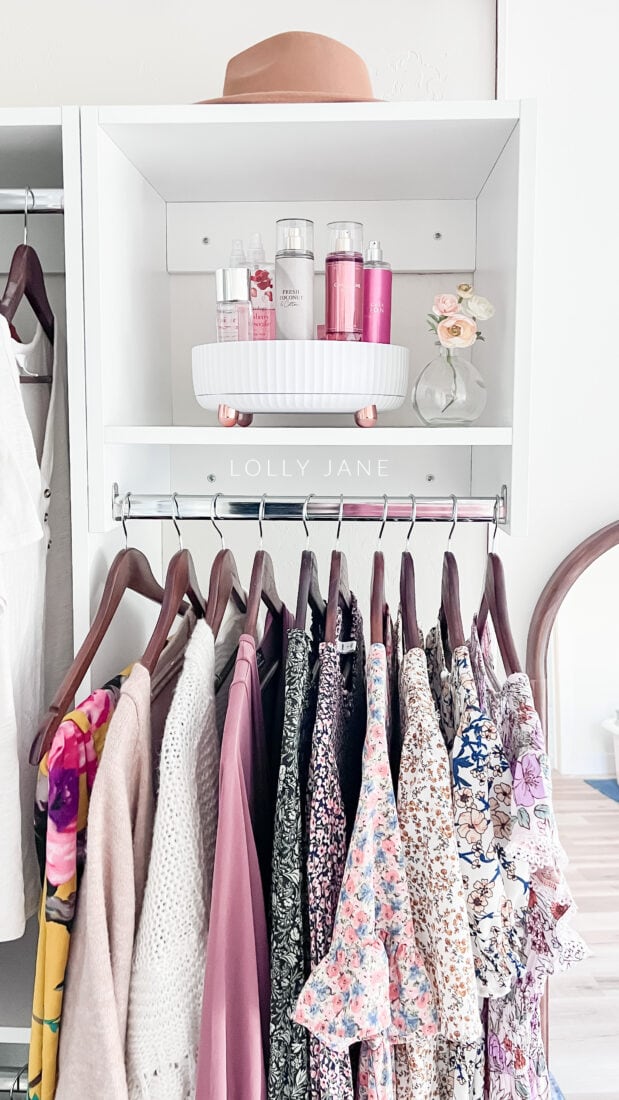 I love the shorter cabinet for storage on top and long dresses on bottom. So perfect!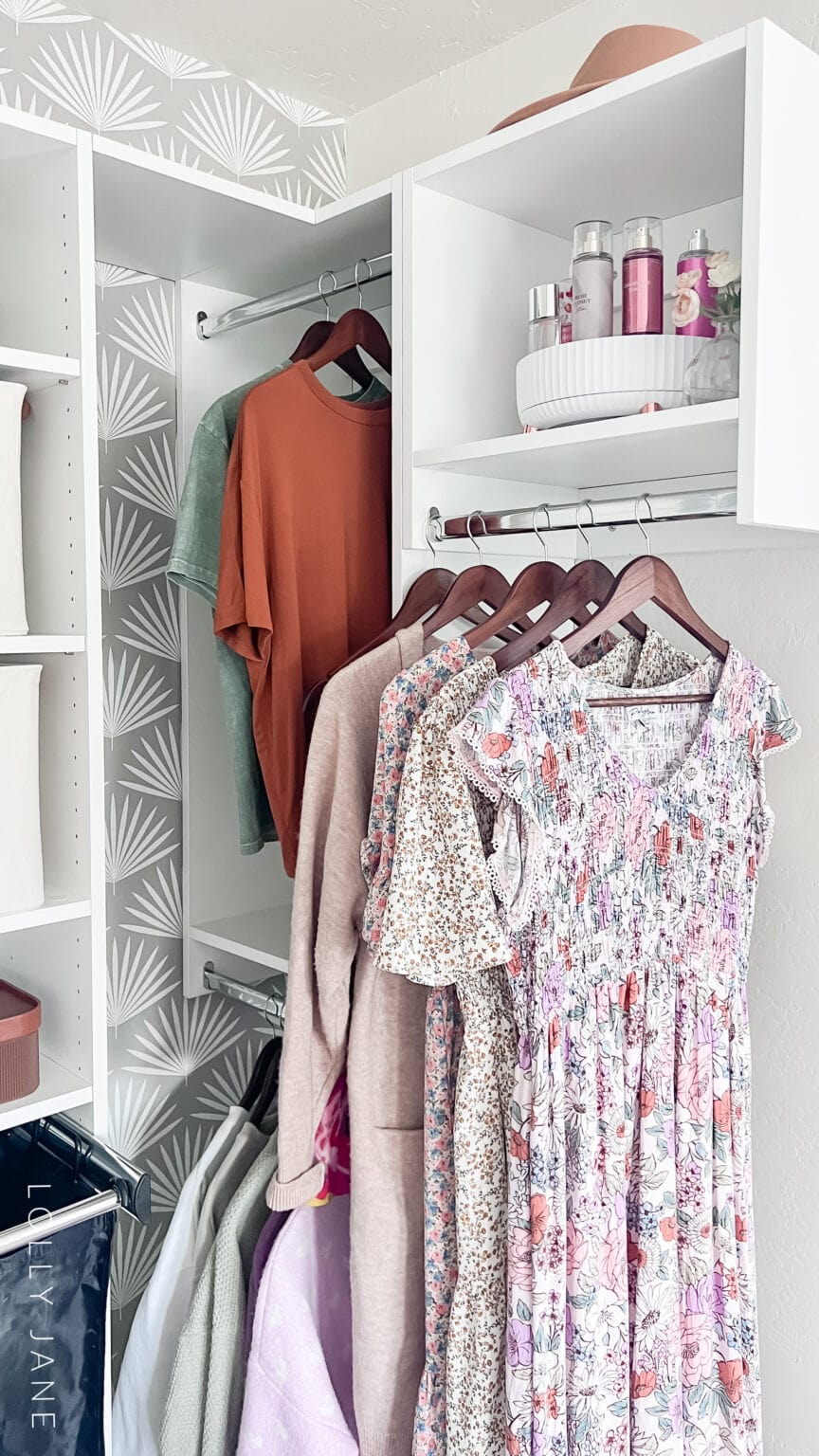 I'm going to add these sweater cubes in the future, as soon as it gets warmer. I've had them in my cart forever but never had a spot for them until now! They'll look so pretty and organized instead of just stacked haphazardly up there.
Closet Organization
My oldest got married last year and just moved into a small rental. I'm teaching her that organization is key in keeping you sane when running a household. It gets pricey but slowly adding to your collection when you can makes life a little easier. Here are our must haves when organizing a reach in closet.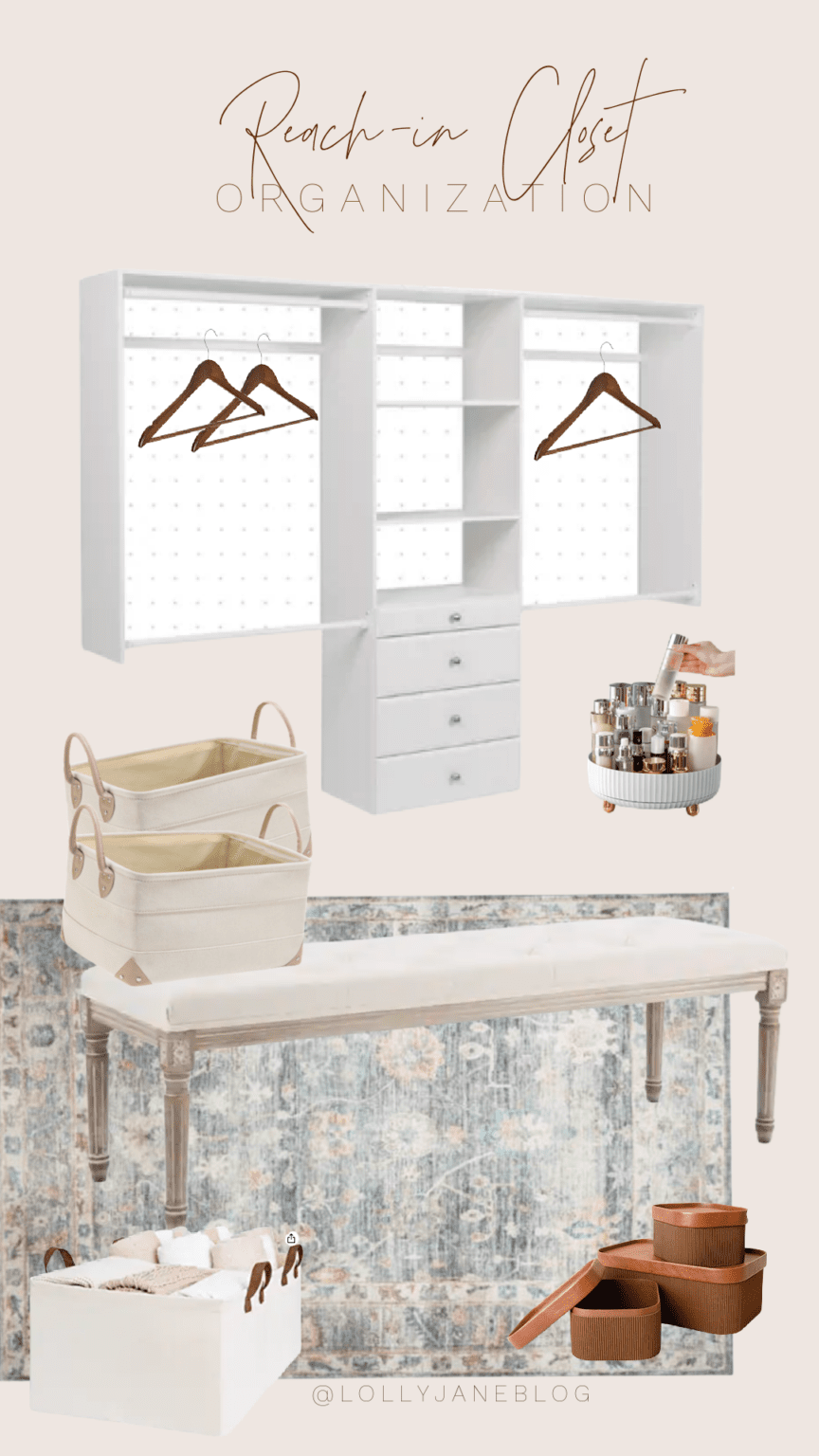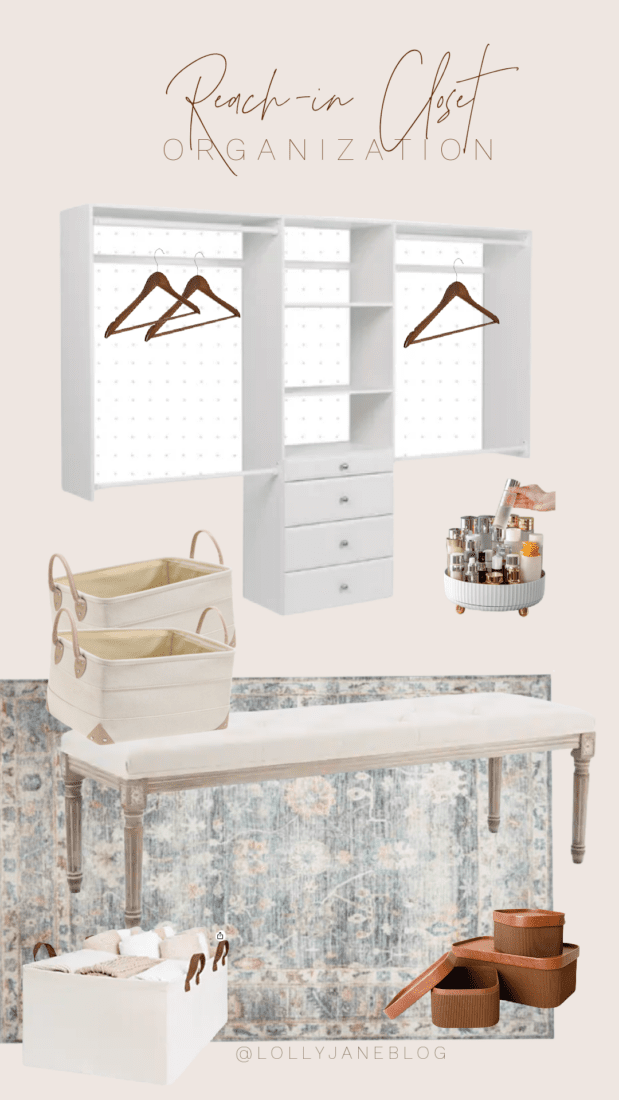 Modular Closet System | Wood Hangers | Ribbed Lazy Susan | Large Canvas Totes | Small Canvas Totes | Ribbed Storage Boxes | Floral Rug | Vintage Tufted Bench
Modular Closets Discount Code
We hope you love this closet makeover and are inspired in your own space! Don't forget you can save 20% with code LOLLY20 when ordering your own Modular Closet!
More Organized Spaces You'll Love