Non-Plant Uses for Planters
Spot a pretty planter but looking for ways to style it without filling it with a plant? Us too! Check out several ways to use planters for every day decor without killing a plant!
We're big fans of upcycling planters since you can find them all over without spending a lot of money: thrift stores, hardware stores, grocery produce departments, etc.
After seeing Walmart's newly released planters, we grabbed a few and had fun styling them with anything and everything except plants. Trust us, the would-be-dead-otherwise plants are thanking us 😉
FRUIT BOWL PLANTER
This Better Homes & Gardens White Fischer Round Ceramic Planter, 12″ is quickly selling out and not because it looks amazing with plants overflowing from its pretty modern body but because people are loving that it's the perfect size fruit bowl!
(If you're worried about it being food safe, spray a coat of poly-acrylic inside and let it dry thoroughly or lay a cloth inside so the fruit doesn't touch the bowl.)
The white one is almost sold out with the teal color coming in hot! We're still seeing the green planter on our store shelves but would grab it if you see it because it'll be gone quick!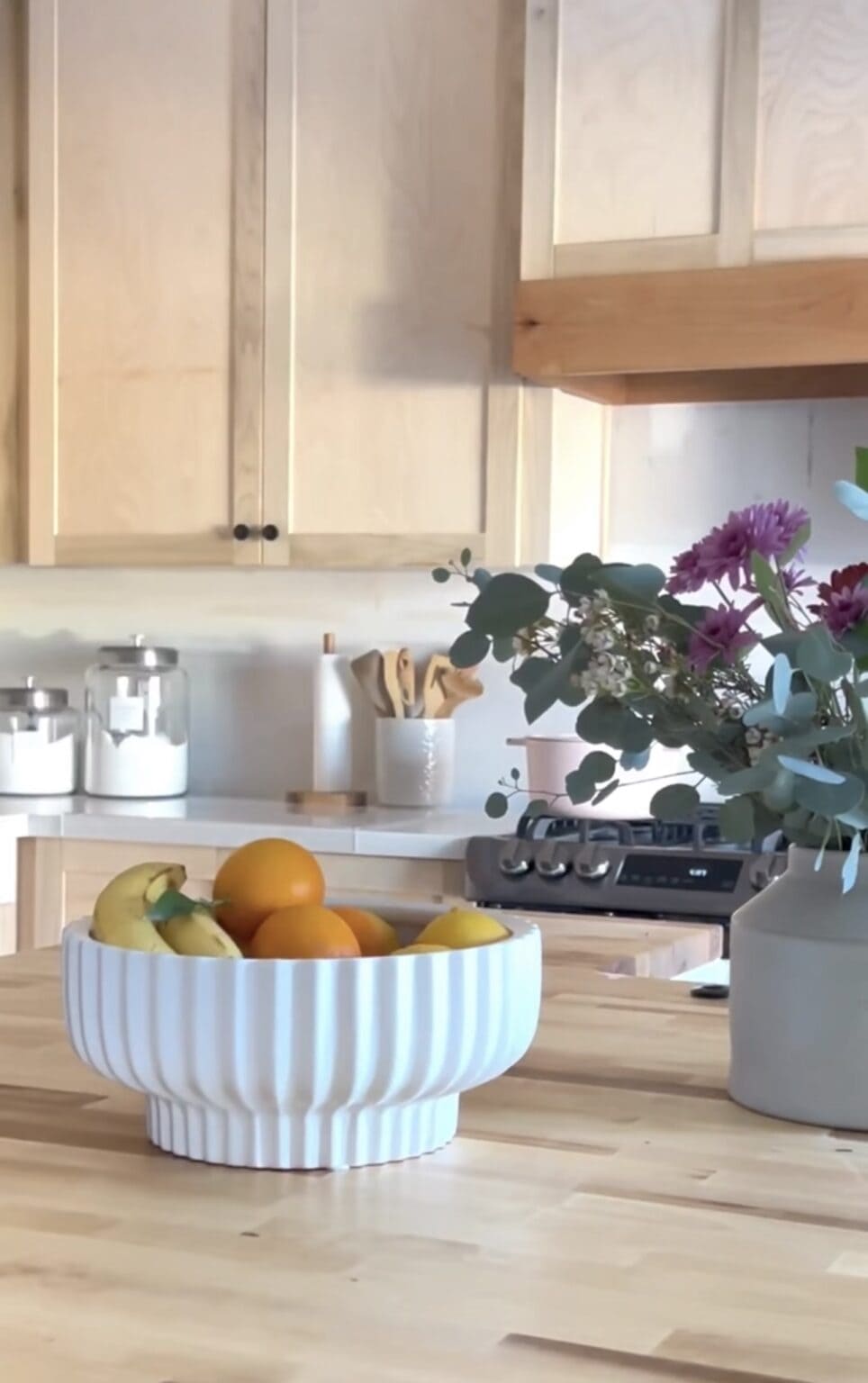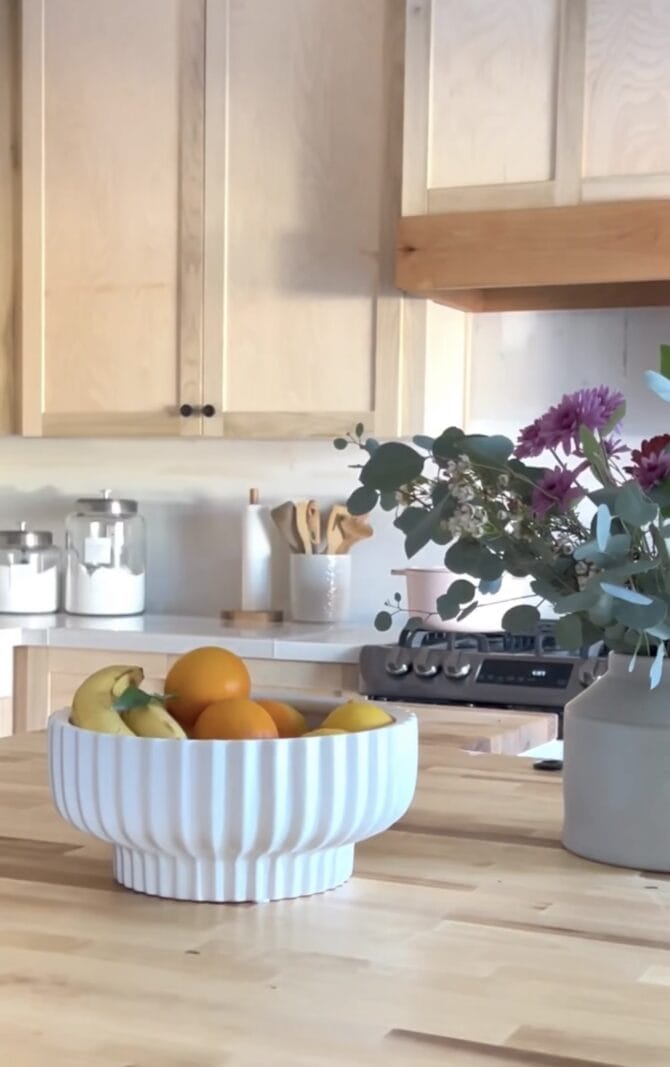 WAYS TO USE A ROUND PLANTER AS DECOR
Fill it up with books and display on your coffee table.
Add a chunky bead strand and drape it over the sides for shelf decor.
Add faux plants and seasonal fruit/veggies for seasonal decor (think faux pumpkins during fall or fake apples in the summer).
KEY HOLDER PLANT SAUCER
The Better Homes & Gardens 6 in. Hand-painted Brown Earthenware Saucer is less than $3 which is no surprise people are grabbing it while they can! We used it as a drop zone for keys in the entryway.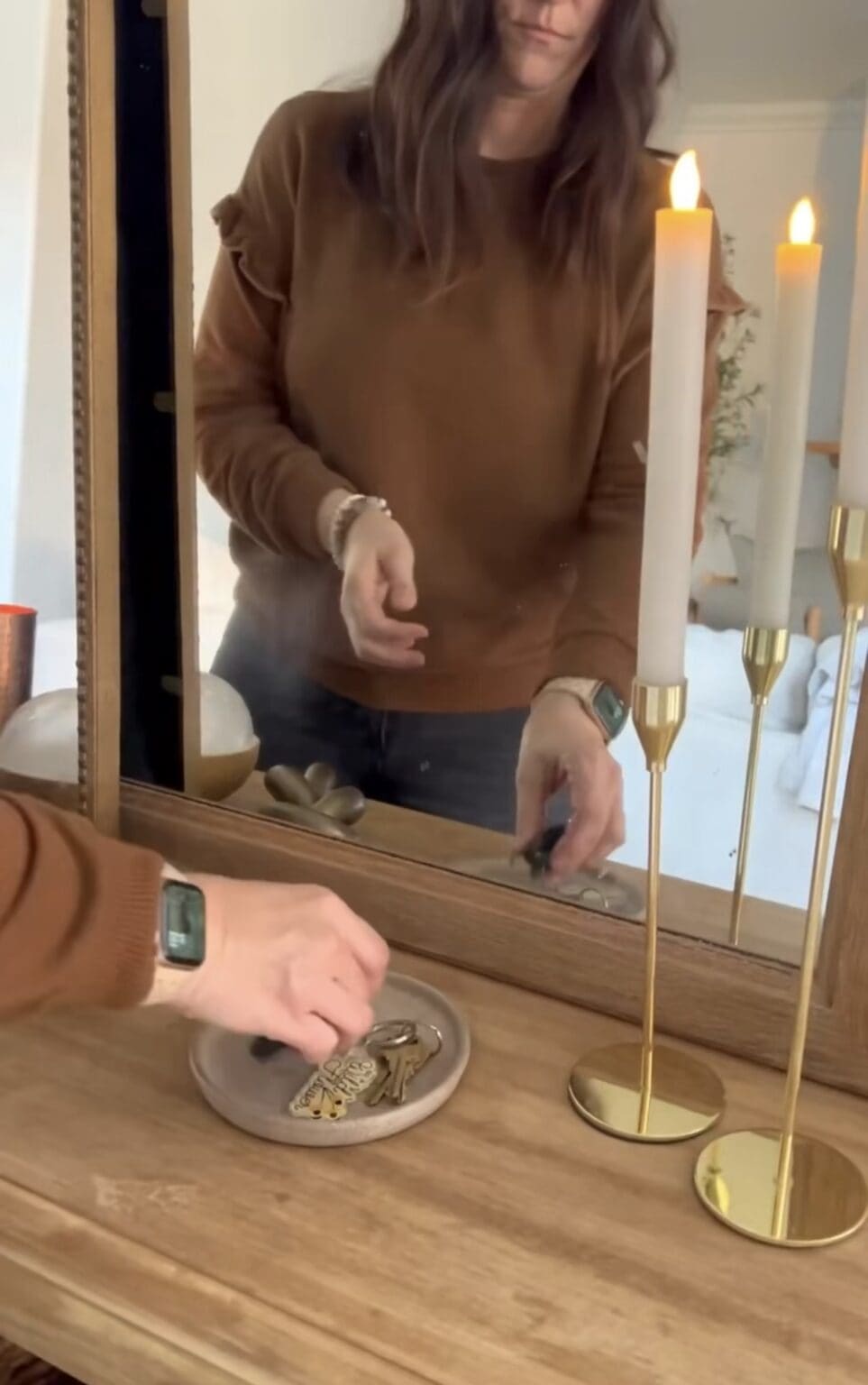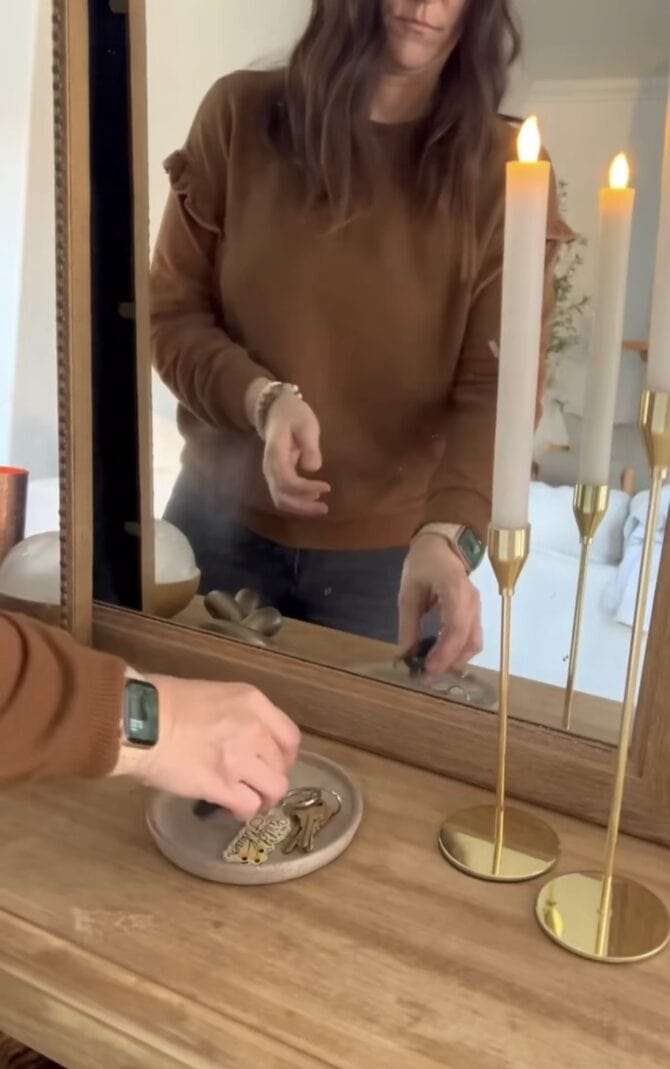 WAYS TO USE A PLANT SAUCER AS DECOR
You could use it to corral jewelry on your nightstand at the end of the day.
Because it's waterproof, it would be perfect next to the sink to hold your soap bar and/or soap pump.
With the ridges to prevent items from falling off, this would be perfect for collecting change in the closet when you empty your pockets.
REMOTE CONTROL PLANTER
We heard SO many comments about the Better Homes and Gardens Thalea Scalloped Bowl with Stand looking like a molcajete from our Tik Tok followers. Being as we're 1/4 Mexican with our dad's side of the family being from Mexico, we had to chuckle…and agree!
Although we do prepping our guacamole in our molcajete, we're using the cute cement looking planter as remote storage. The kids can't hurt and and it's got plenty of room for multiple remotes so you won't misplace them anymore!
Use a small planter as a remote holder instead of a planter. Read more ways to style planters…without the plant!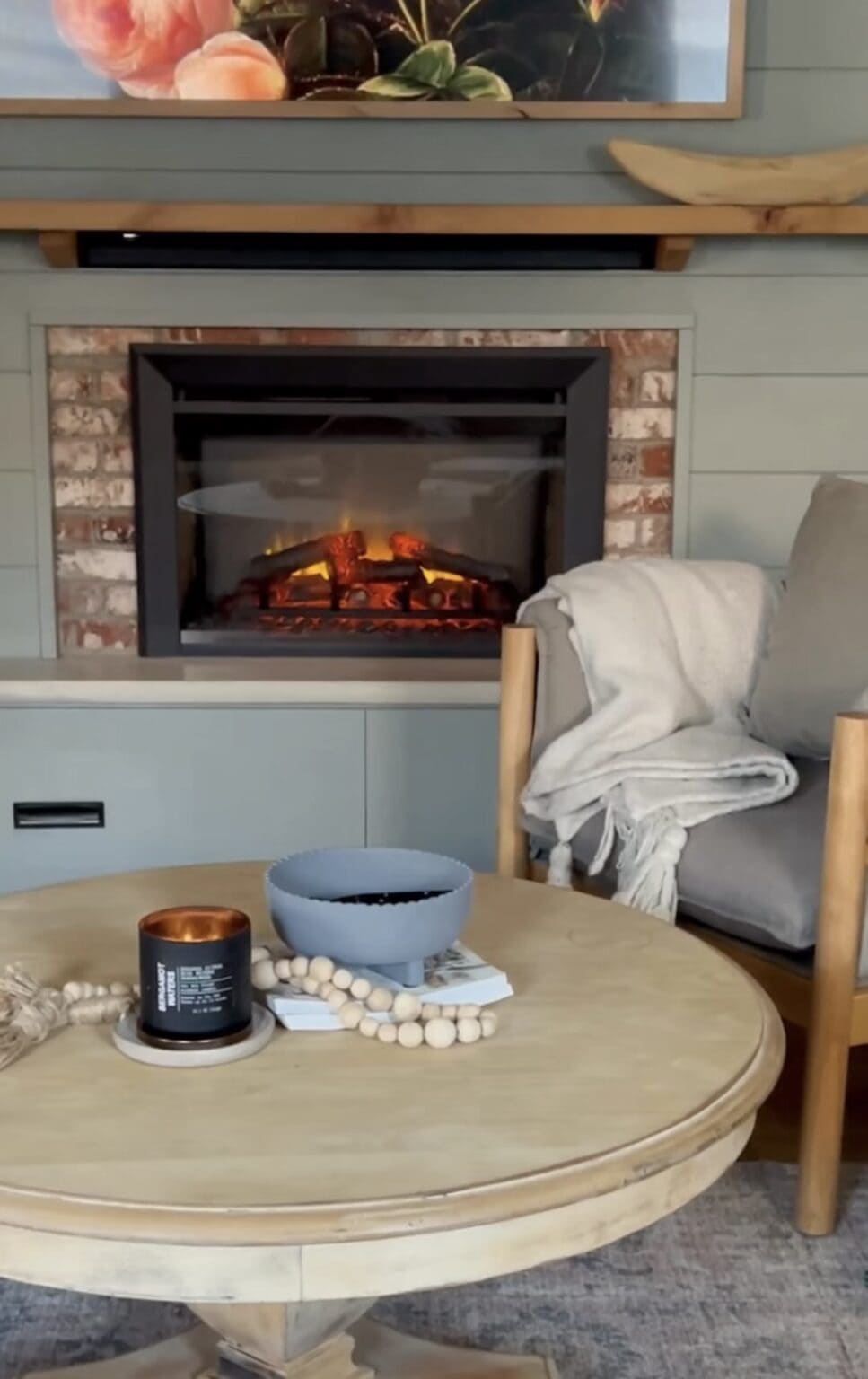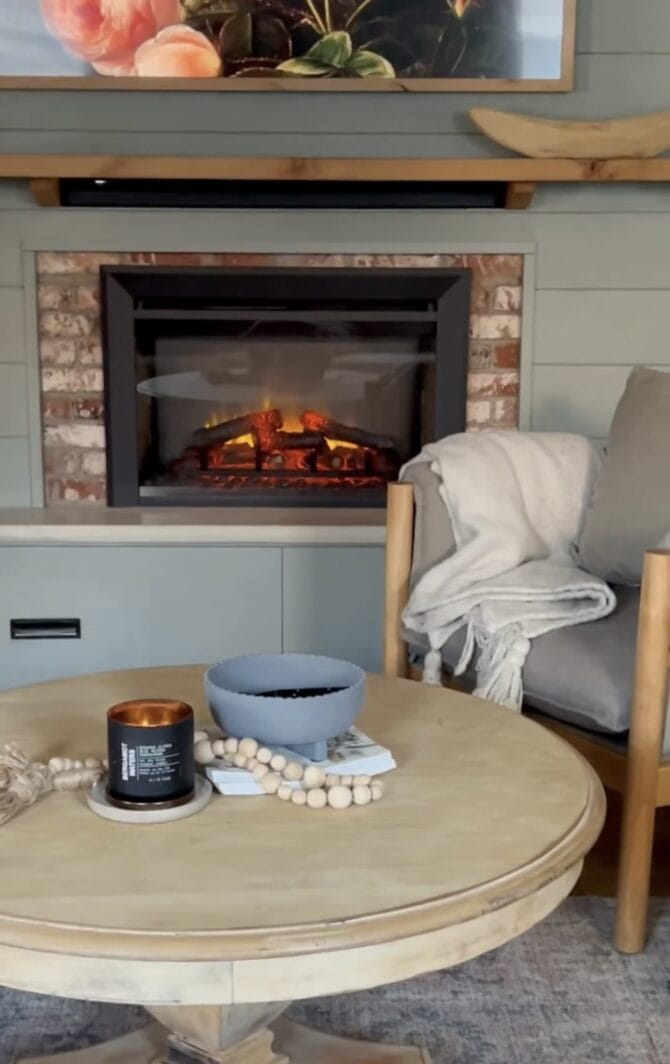 WAYS TO USE A CEMENT PLANTER AS DECOR
Fill with larger accessories like watches in your closet to keep them organized.
Use it as a candle base for a couple small candles.
Hide dog treats in it next to the door. If your dog is a jumper, this is a great spot to conceal their snacks and have them sit when someone comes to the door.
Which of these planters is your favorite? Shop all of these in one spot!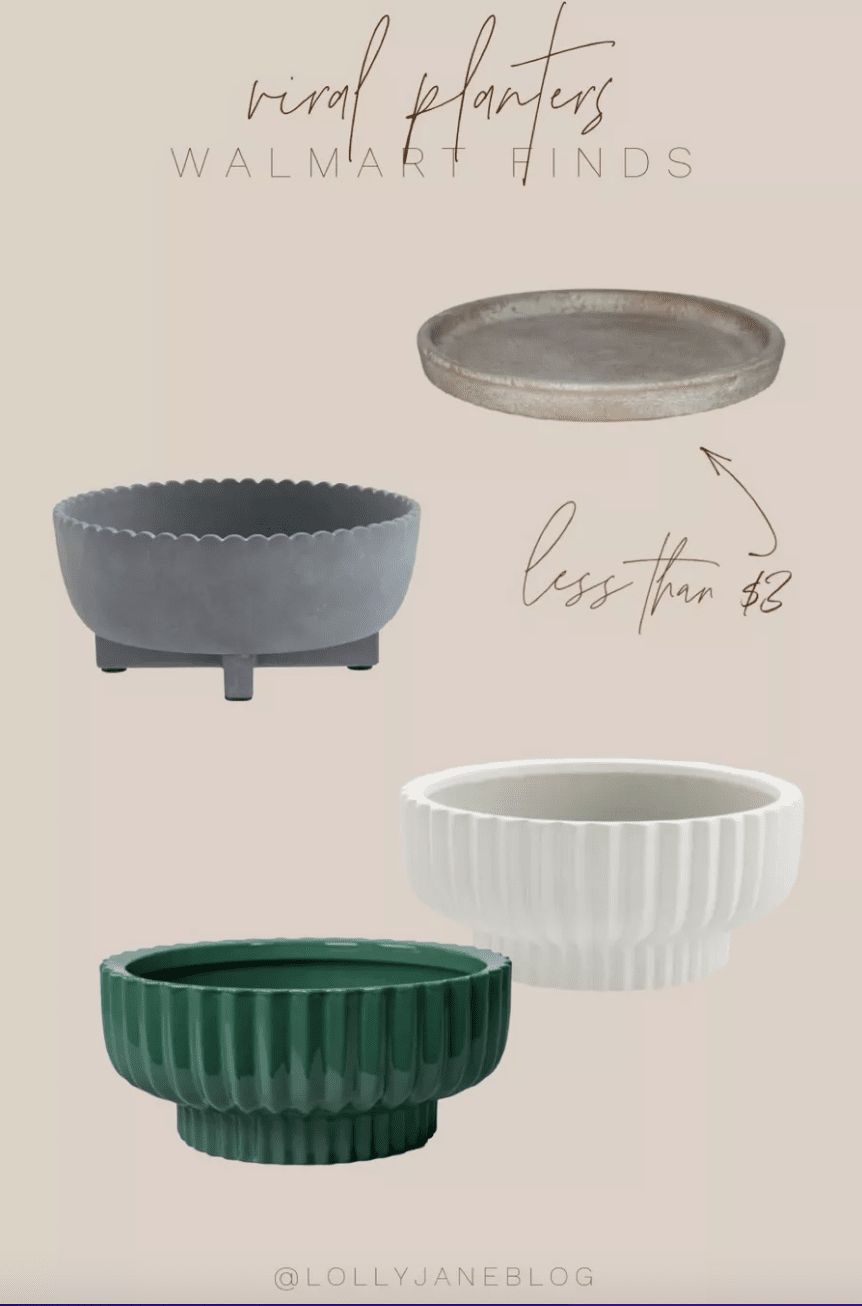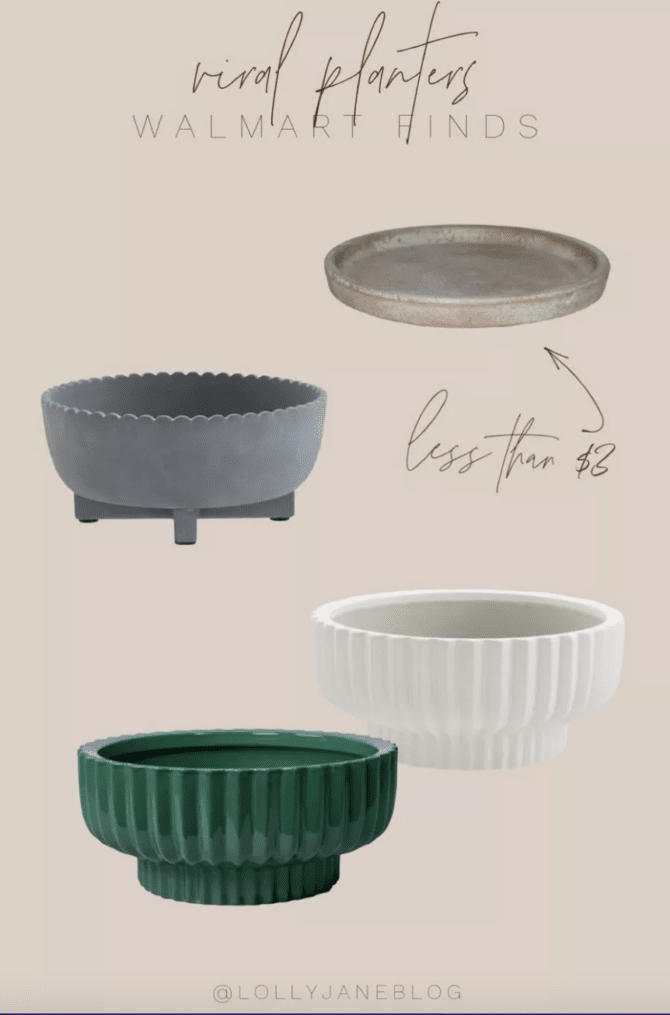 Fluted Planter | Planter Saucer | Scalloped Planter
DIY PLANTERS YOU'LL LOVE
If you're looking for ways to use planters for plants and flowers, read on below for several DIY versions!