Office Depot sponsored this post, but all thoughts and opinions are our own.
Turn a boring beige space into the office of your dreams! Learn how to create a girl boss small home office, this home office is fun, bright and super organized so working is actually peaceful.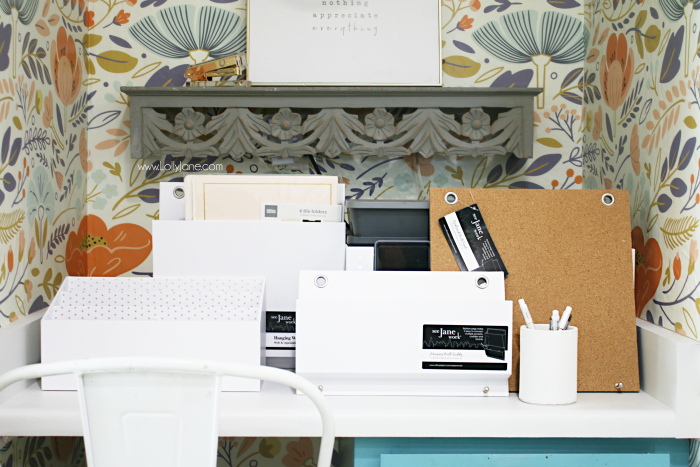 I've lived in my current little farmhouse for 8 years now and haven't touched our small home office nook in the kitchen. Have you seen how older homes would tuck a small office space next to the fridge? That's what I'm working with, this little spot homes our printer and laptop charging station.
It's tiny and neglected therefore tends to be a drop spot and overall, a waste of space. I'm excited to show you how to create a girl boss small home office with the bulk of your supplies in one spot!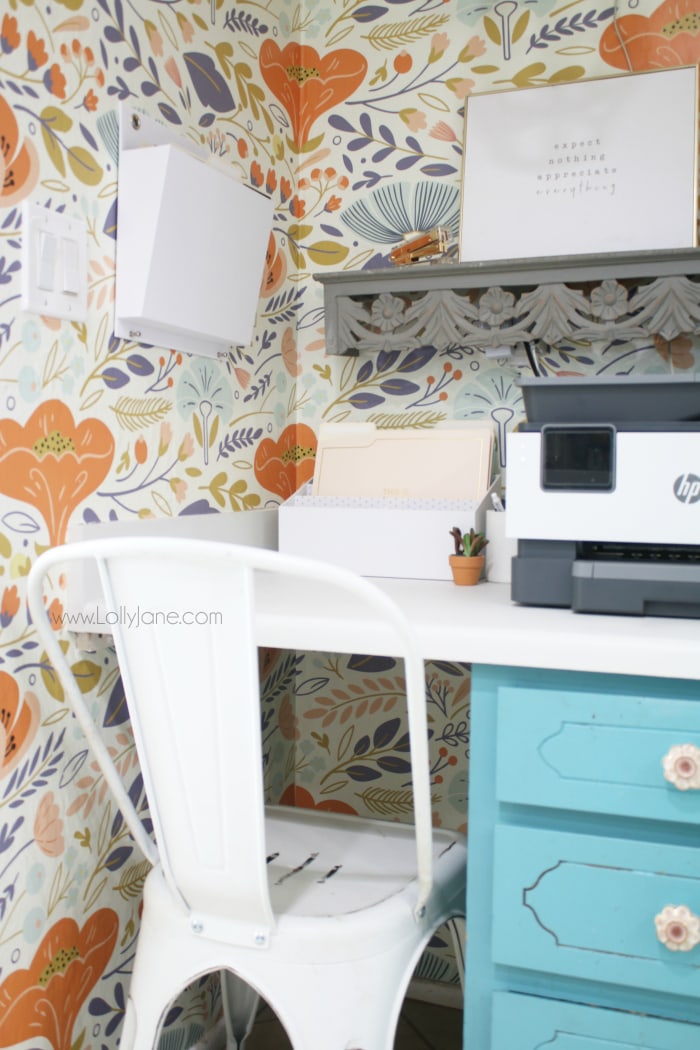 We covered ways to organize your small business with the help of a printer so now let's talk about making those small home office ideas functional AND pretty. We love how organization is trending right now which means you can have fun with accessories! If your office items don't spark joy, upgrade them 😉 I've gathered some of my top picks from Office Depot and OfficeMax to create a functional office that'll take my sad space to top boss with just a few quick changes.
small home office accessories
One thing that's difficult about working from home is that my space often becomes the place for allllll the paper in the house to rot and die. Office Depot and OfficeMax have some darling exclusive, licensed brands that help keep Lolly Jane running smoothly. I adore the See Jane Work® collection at Office Depot because it's not only functional, it fits my decor style, too. I've actually been excited to work in this bright space!
Check out our 6 must-have accessories to help you get the office of your dreams.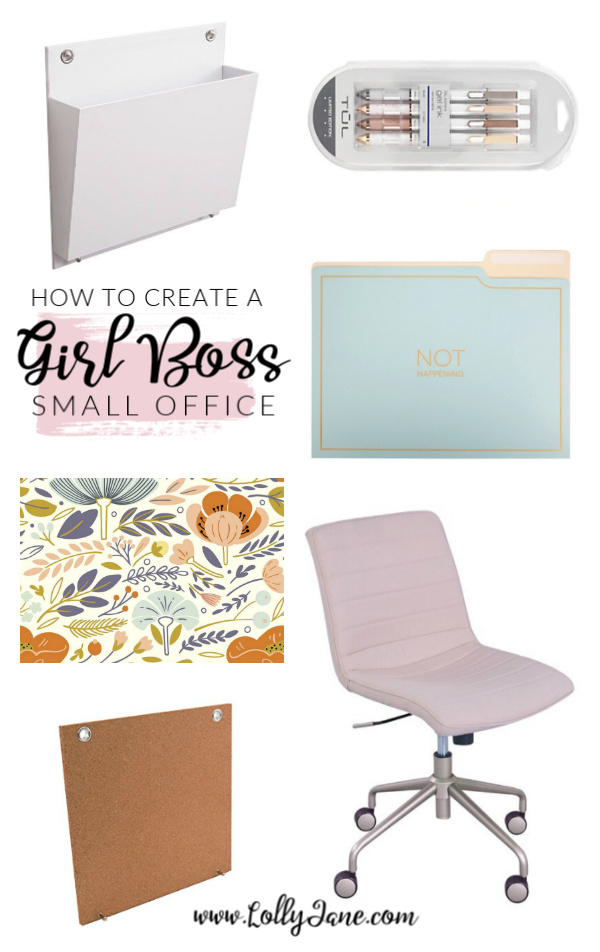 A desk.  Whether you have a corner desk, writing desk, or a desk mounted to the wall like mine, you need a spot to sit down with a computer, a home base.
A chair. Make sure your chair is comfortable to sit in for long periods of time. We love how stylish this one is, to boot!
Lighting.  Natural light is the best but in the event that there isn't direct sunlight from window something as simple as a floor or desk lamp makes a big difference.
Organization.  Adding basics such as wall organization, a cute wall calendar and an everyday stylish planner keeps you organized AND looking good.
Digital Brain. We love the HP OfficeJet Printer because it allows you to work from anywhere with its high tech app. Partner that with Office Depot's Workonomy services and you're set up for success!
Accessories. Function is key but that doesn't mean you can't dress up your walls. We love peel and stick wallpaper for easy application and easy removal. It provides a fun backdrop to your serious accessories.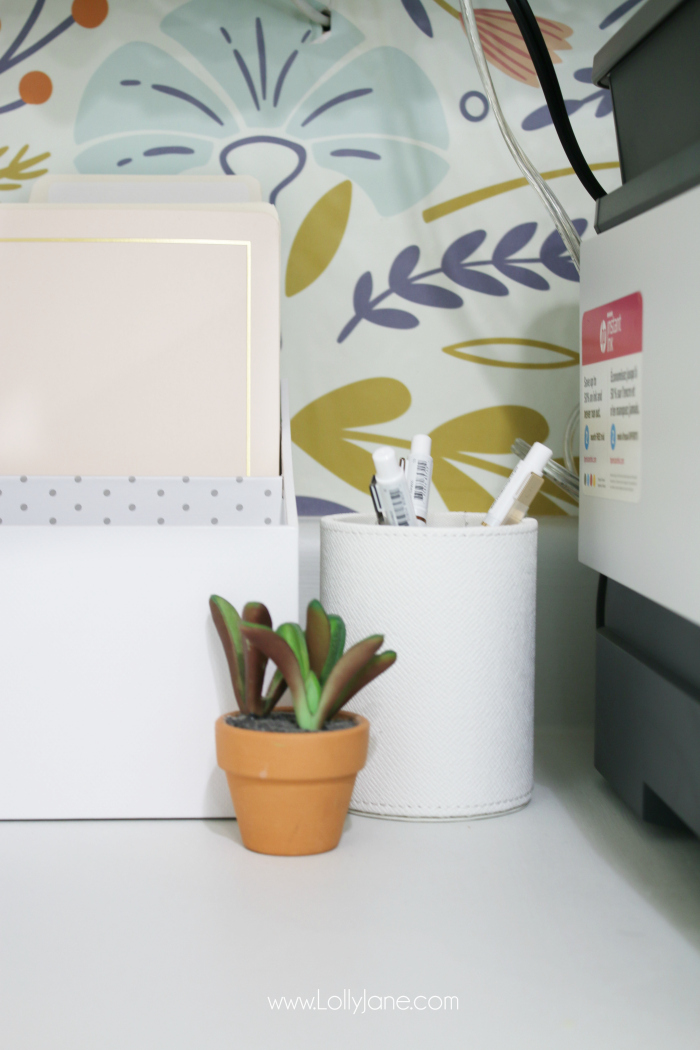 Organizational TooLS USED
Without realizing it, we picked up a few pieces that were designed to build off of each other and were so thrilled with that happy coincidence!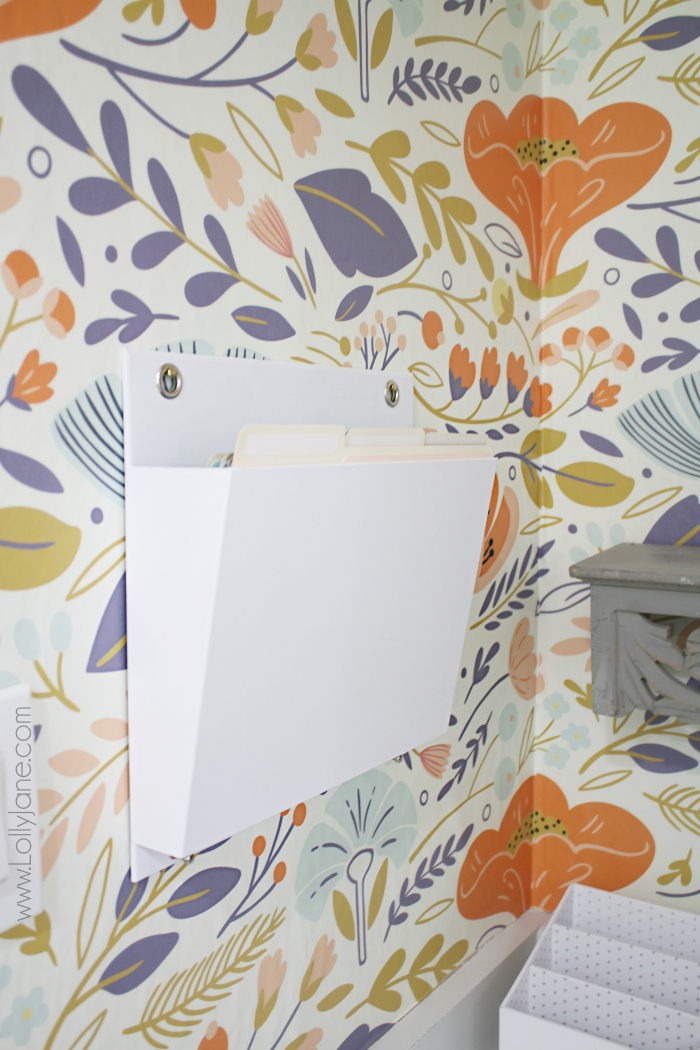 The wall file, pocket and cork panel each have grommets in the top with hooks on the bottom so you can customize your space. Brilliant! We ended up separating the file from the other two but if I need more file space in the future, I'll simply grab a 2nd wall file and hang it from the first. No extra hardware required!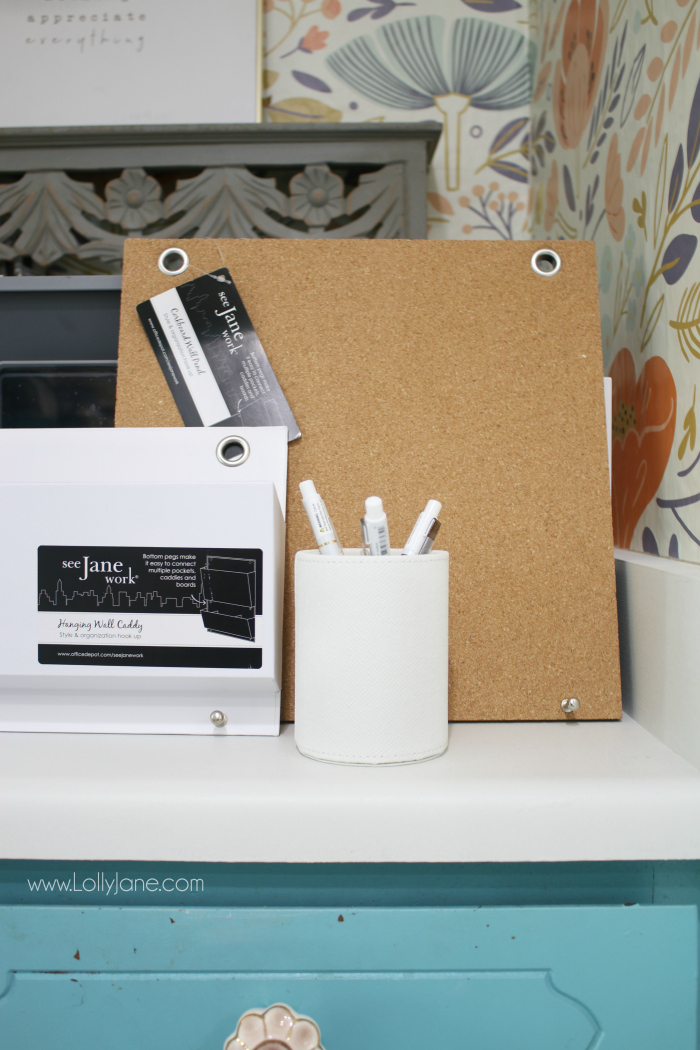 Ordering online is a breeze as well, you can order to your store for free with a minimum purchase or have it delivered to your house in 1-3 business days.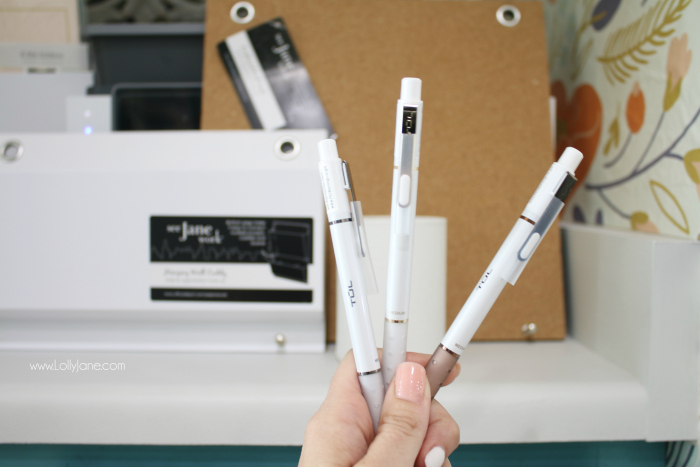 What did we miss?
Leave your favorite must have office accessories below, we'd love to hear from you!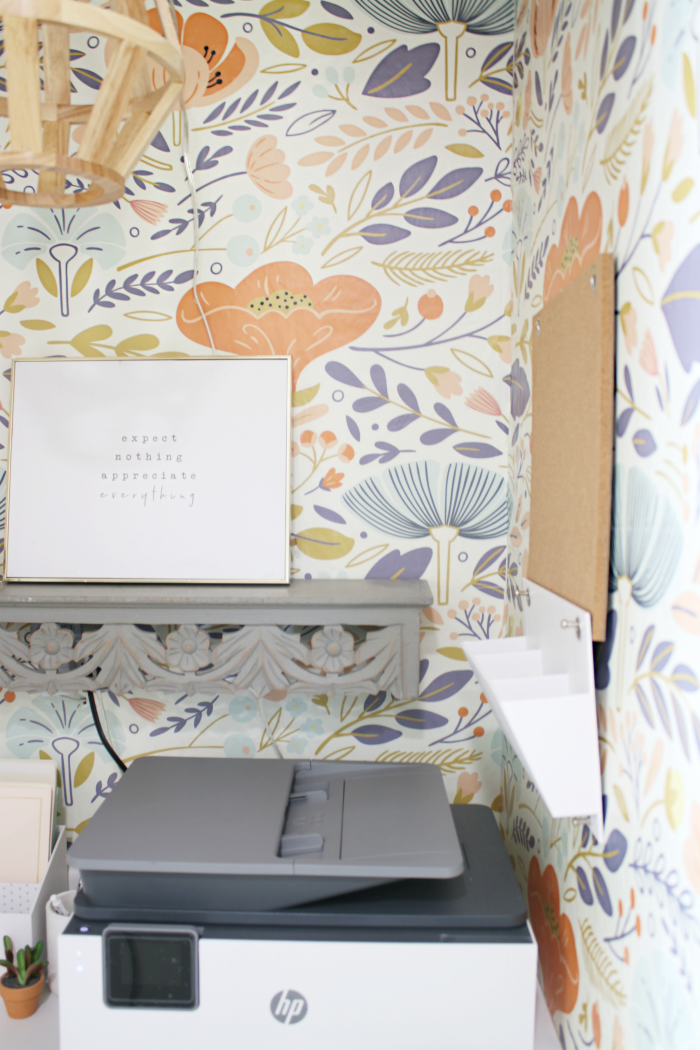 Office Depot sponsored this post, but all thoughts and opinions are our own.