Medicine Cabinet Organization
The EASIEST way to organize your medicine all at once! With over 3 million TikTok views and thousands of clicks to buy their own, this cabinet caddy is changing the way you organize medicine, spices, makeup and more!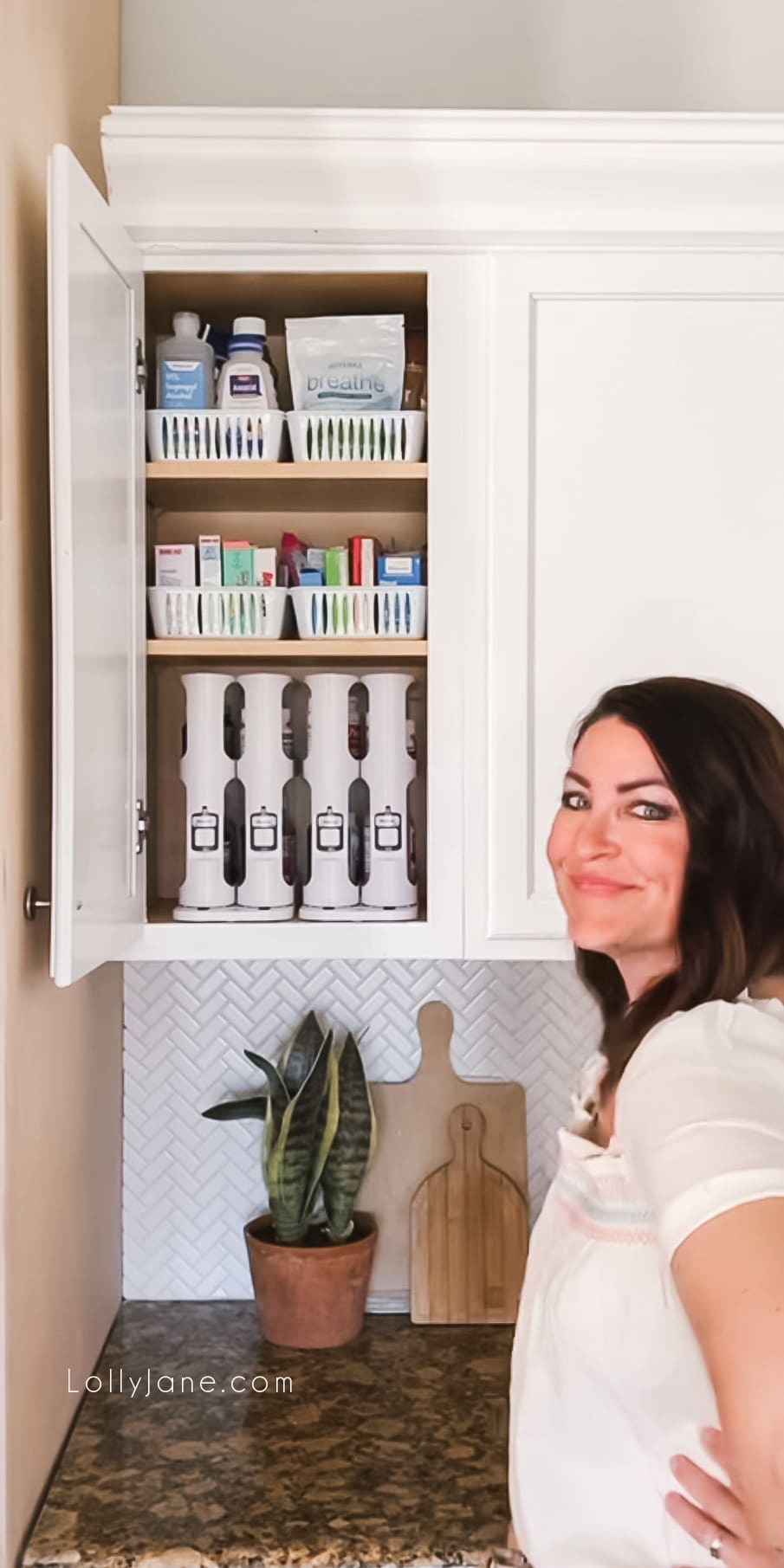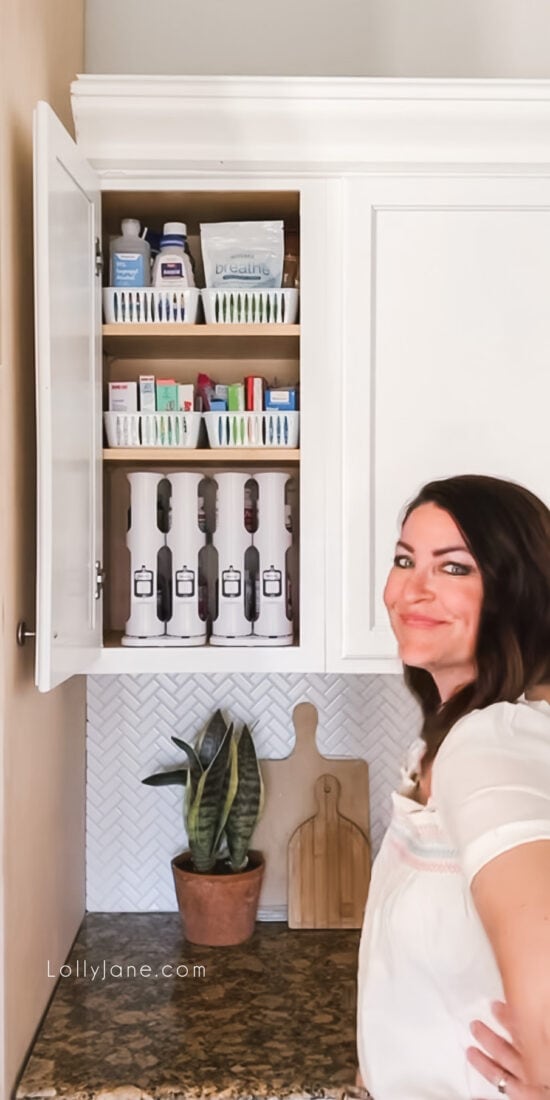 I didn't set out to create a viral video, I simply needed some help with my overpacked medicine cabinet. Between vitamins, supplements, allergies, 3 kids and my essential oils, I soon found myself overwhelmed and unable to locate items when they were needed in a hurry.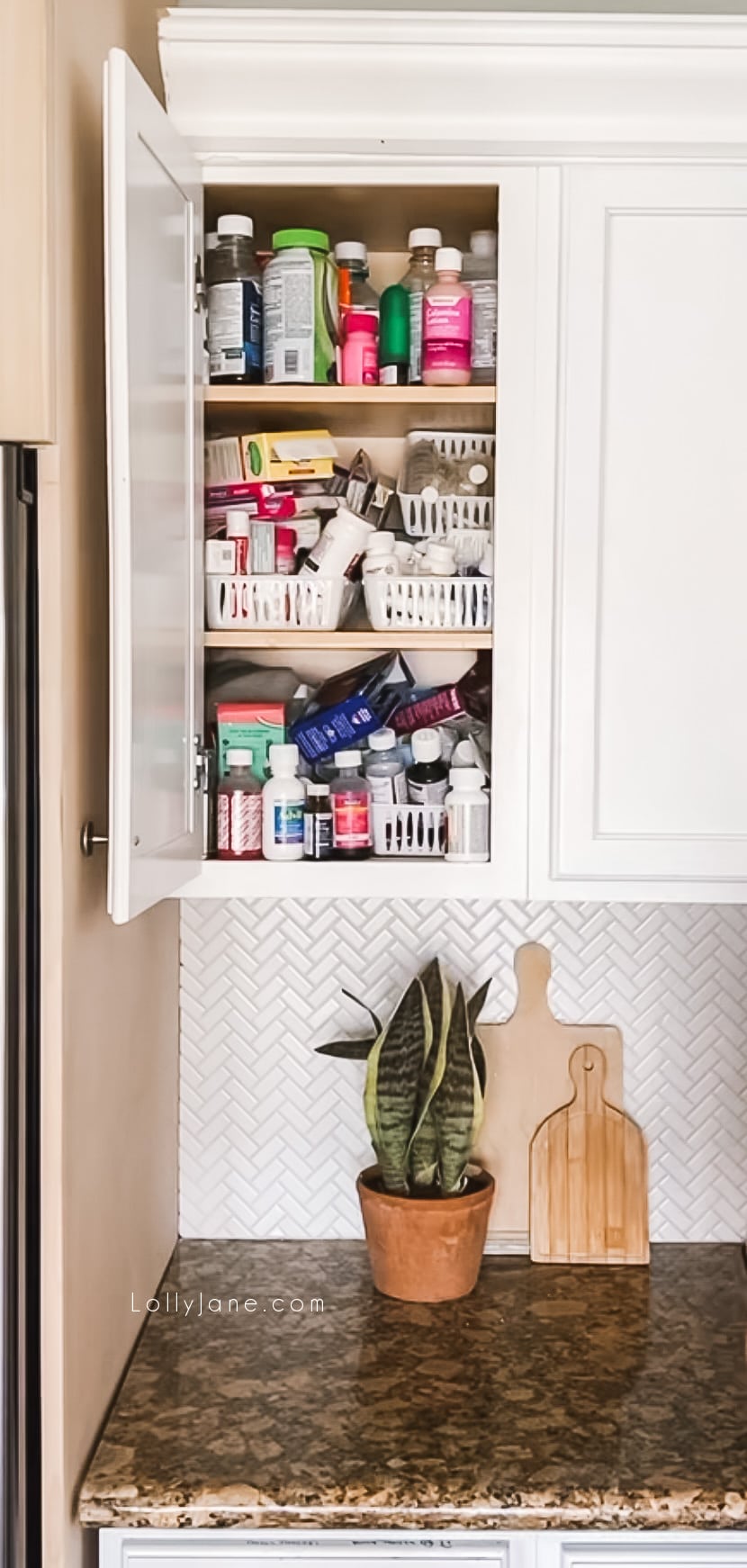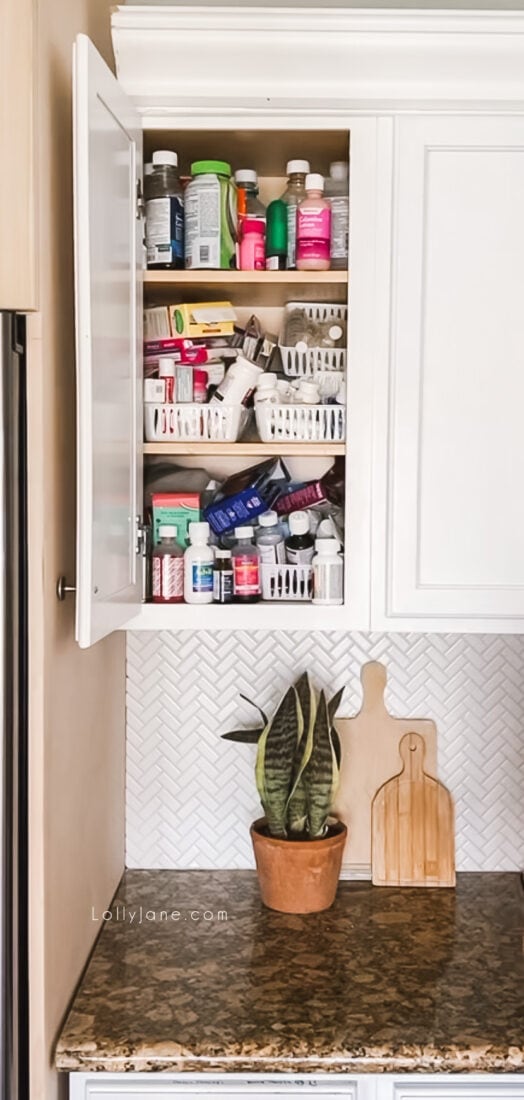 This Post May Contain Affiliate Links. Please Read Our Disclosure Policy.
how to quickly organize medicine
I found this cabinet caddy and realized it was the perfect solution to my problem. It makes the most of your vertical space and fits in tight spaces. It has double stacked shelves for plenty of storage. But our favorite part is that it rotates and pulls out so you the cabinet stays put while you grab your goods then simply slide it back in place.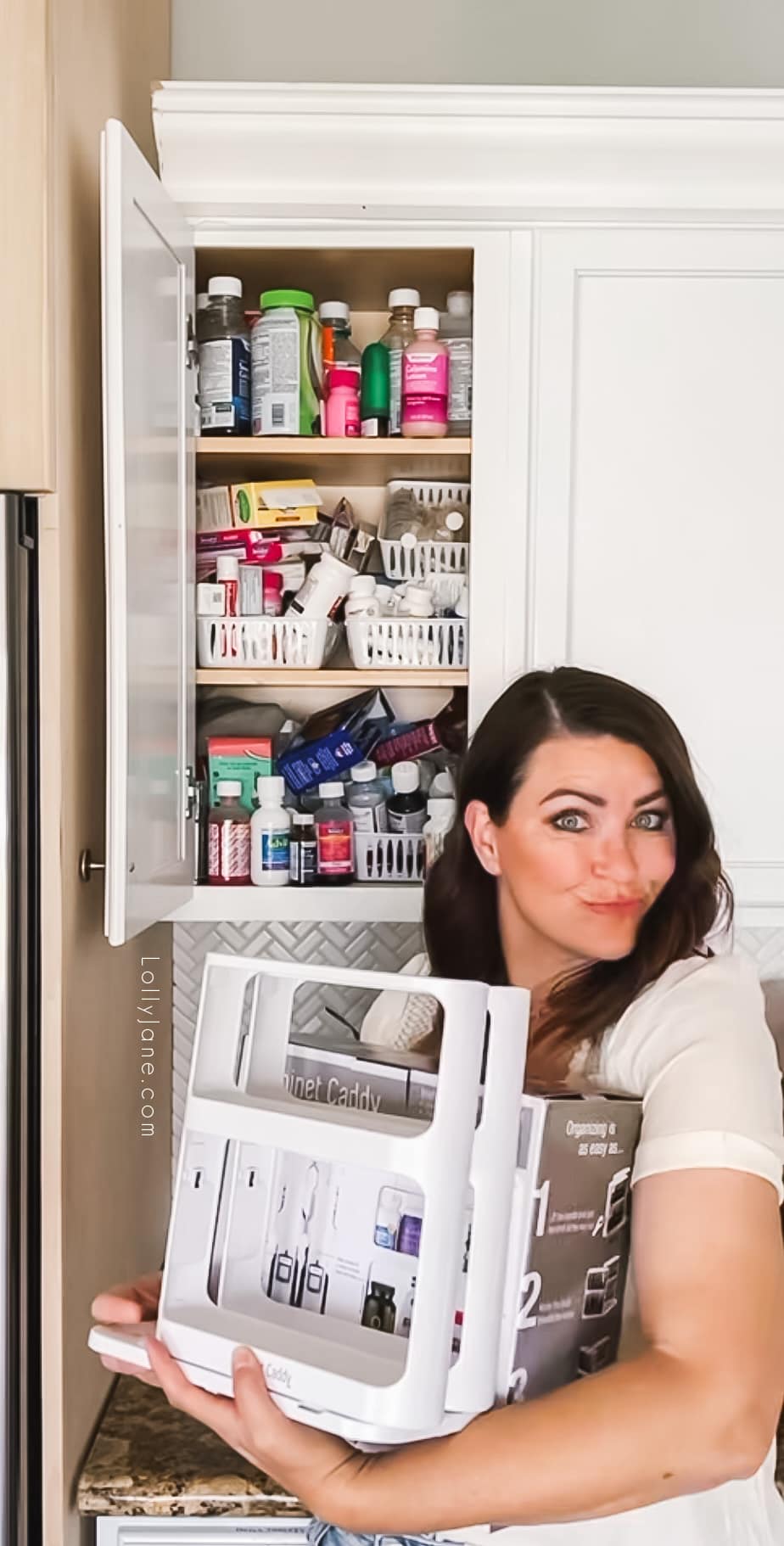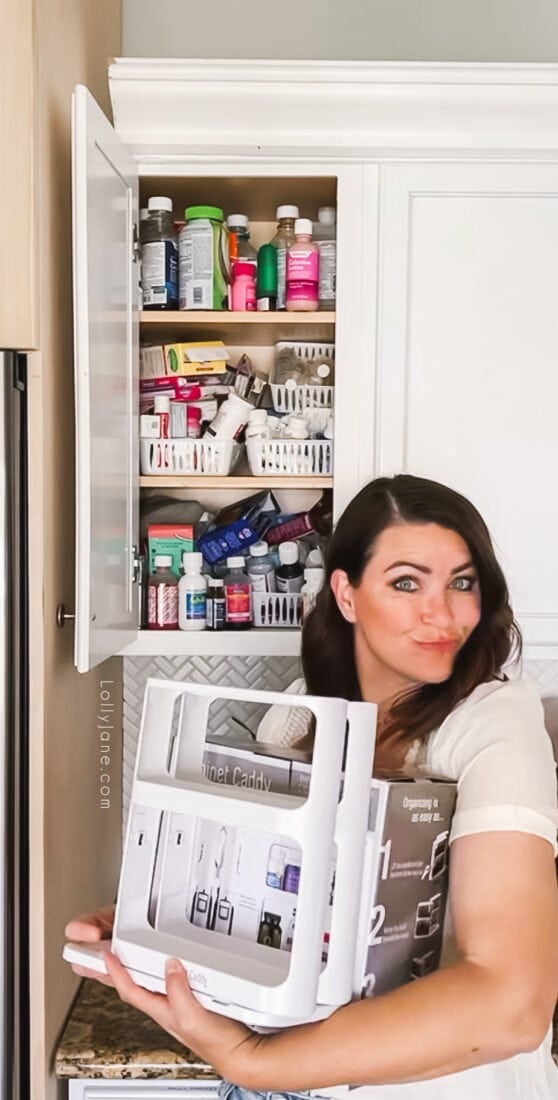 To put it together, simply adjust the shelves to fit your personalized products, stock the shelves, slide it into place. That's it!
what else can I store in the cabinet caddy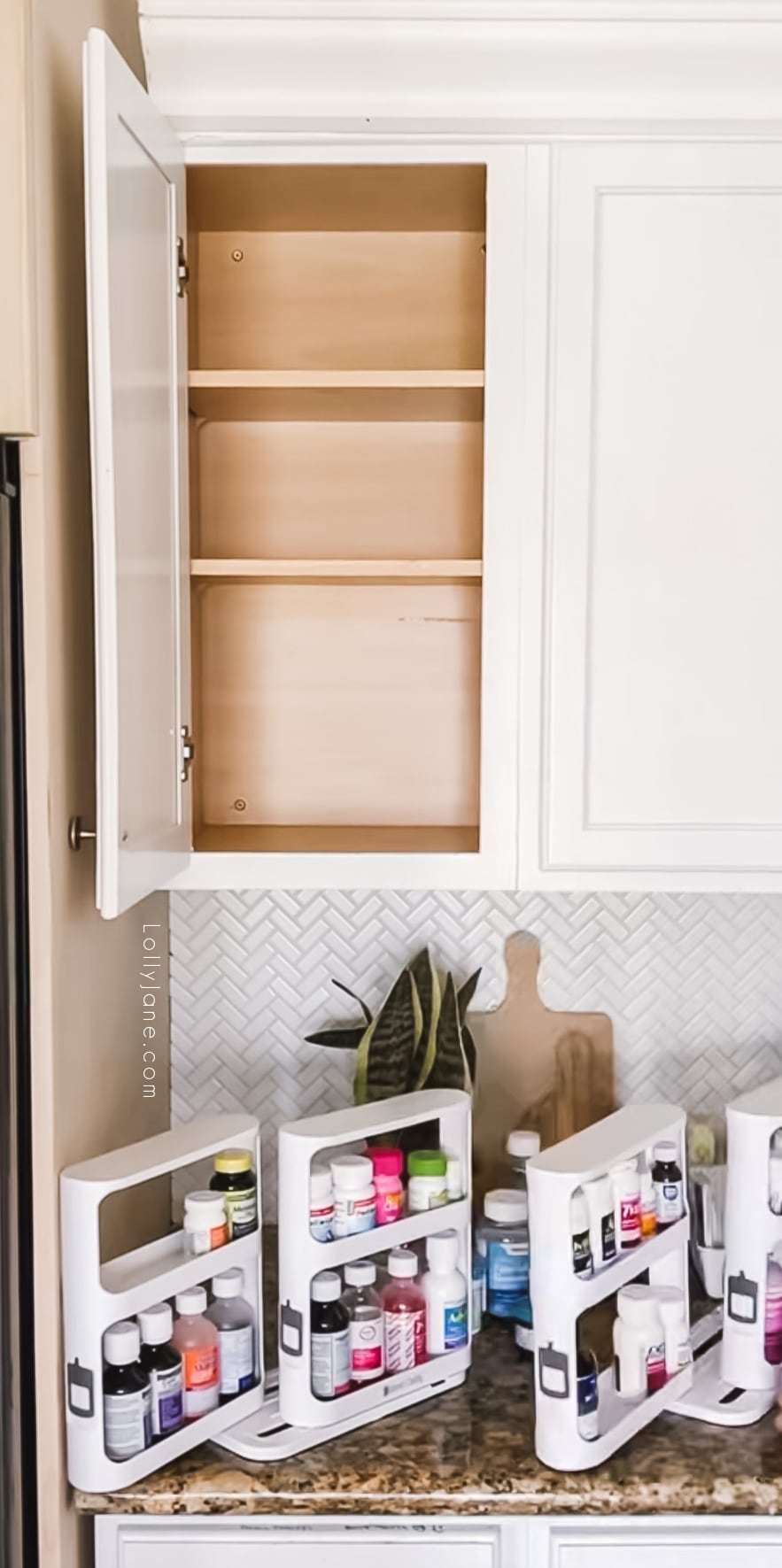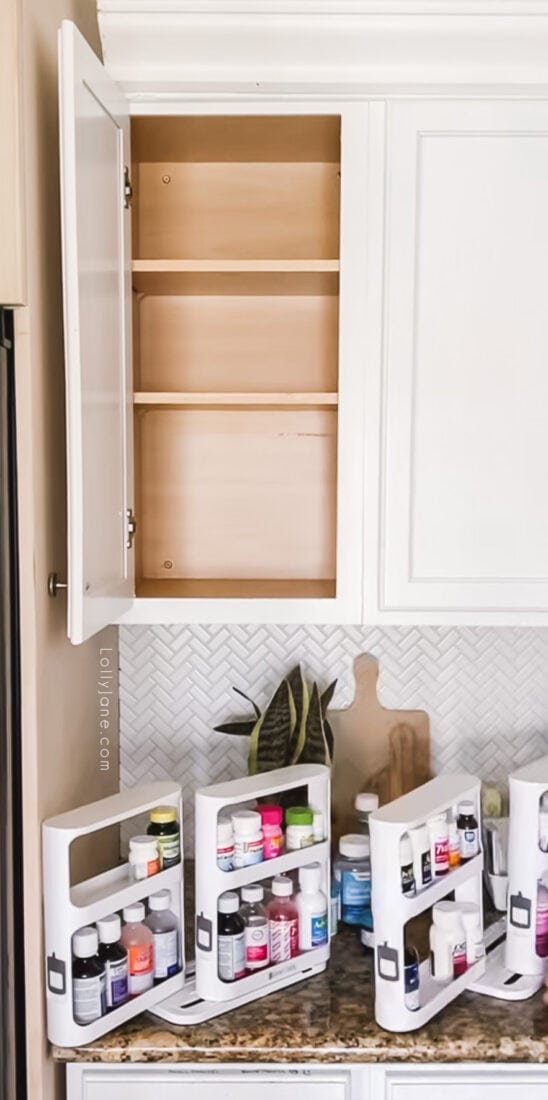 With the pull-and-rotate organizer, you can organize so many things. Here are some examples of what works well with the cabinet caddy:
spices
prescriptions
everyday medicines/vitamins
essential oils
nail polish
makeup
small tools
craft supplies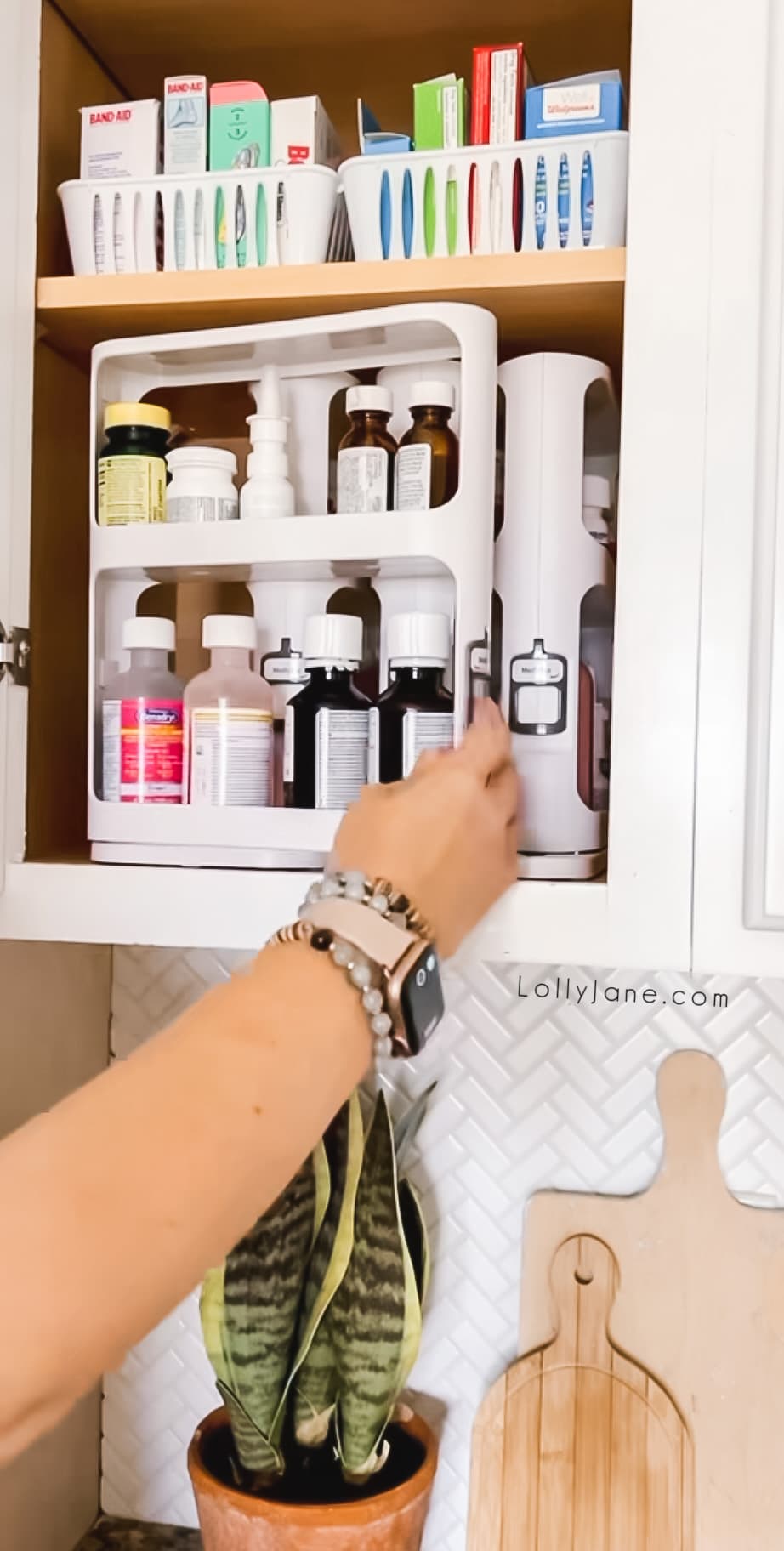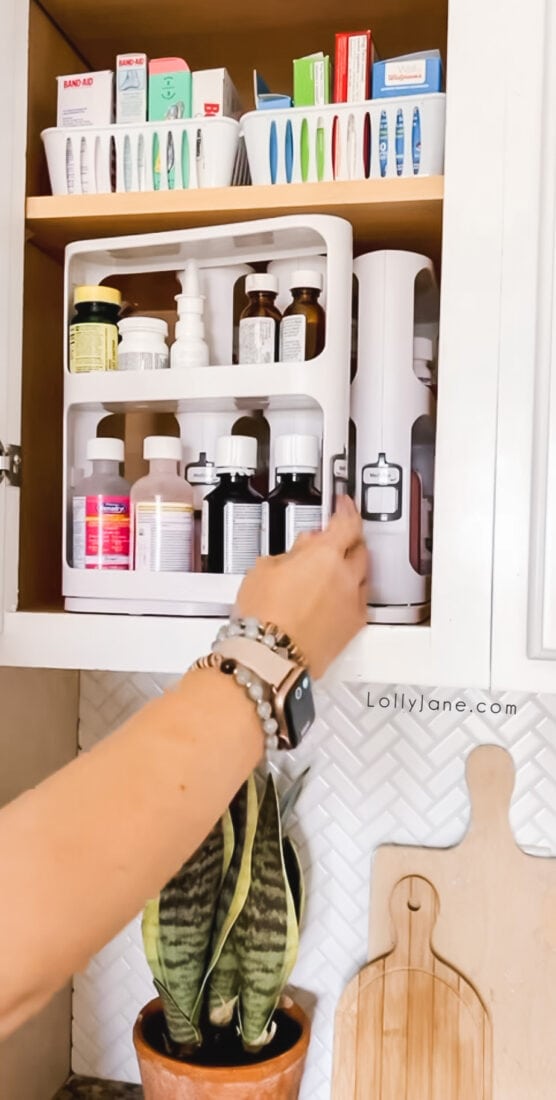 where to store your medicine
Someone on Tik Tok got quite upset that we had the audacity to store our medicine in our kitchen. We explained that Kristi doesn't have a lot of room in her small home and this fits her house best but they wouldn't accept that as an answer and got pretty combative with us.
So we took a poll on Instagram.
70%+ percent of our community stores their medicine in the kitchen.
A pharmacist piped up and said they recommend storing medicine in the kitchen as the humidity in the bathroom isn't good for long-term medicine storage.
Interesting. Apparently the kitchen is the winner. Although Kelli still stores hers in a hallway closet.
So where do you store your medicine?
No matter where you store it, you'll love this little storage caddy.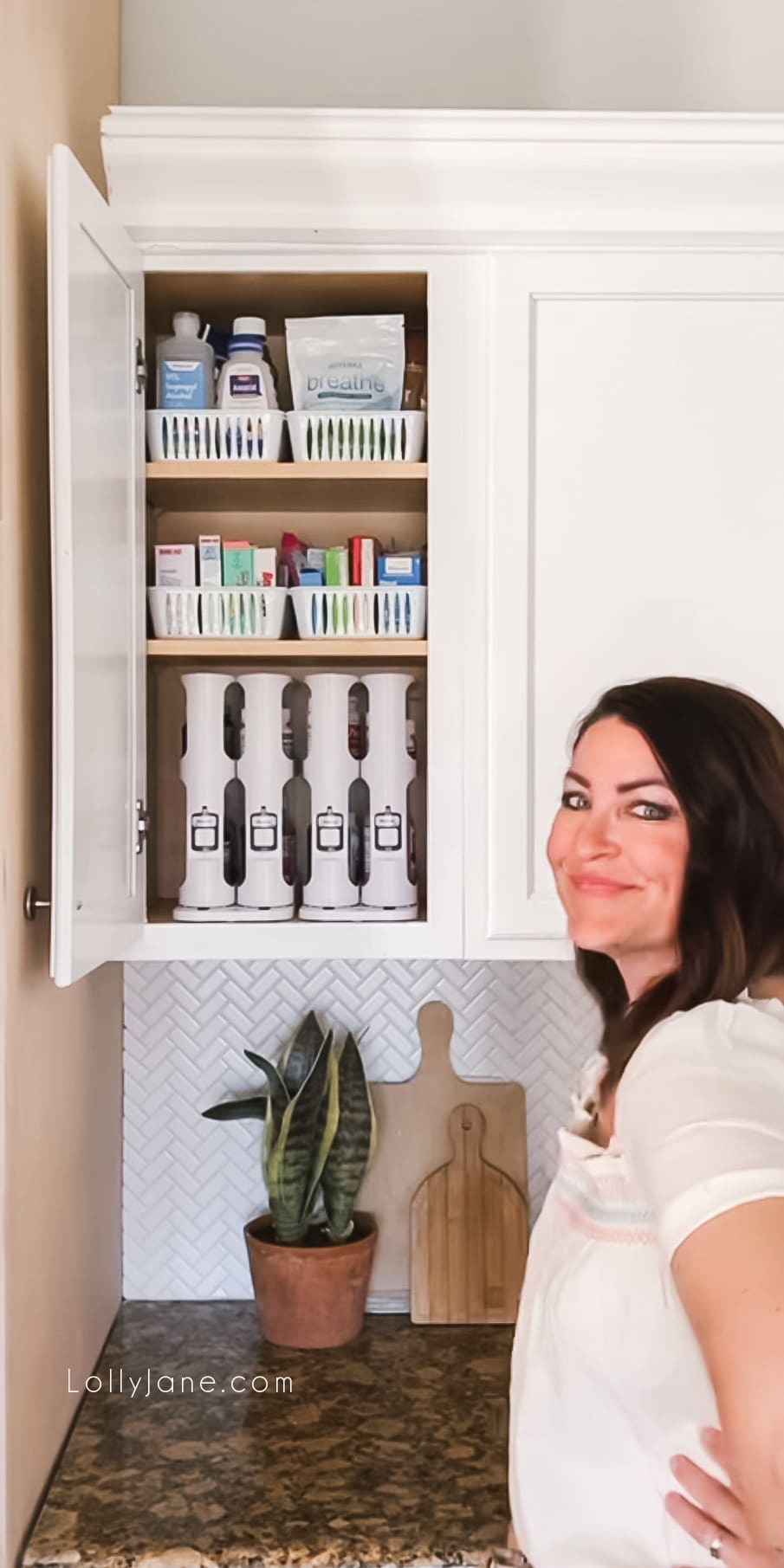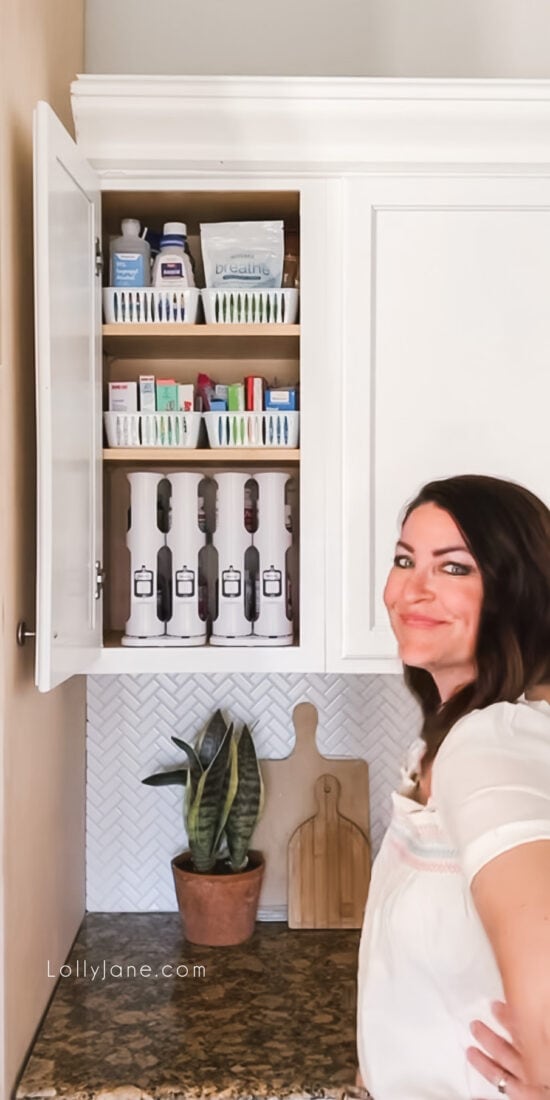 more organizing ideas
Visit even more organizing + cleaning tips below. We hate to clean but we hate to clean an unorganized mess even more 😉
get your medicine organizer
We love the Cabinet Caddy from Amazon. Our favorite part is that it's made in the USA from a daddy daughter duo, so sweet!