I love to decorate my front porch seasonally. We love our durable lounge chairs that welcome guests and leave a comfy place to sit and visit.
But we like to decorate more than that so here are some quick tips to decorate a patriotic porch!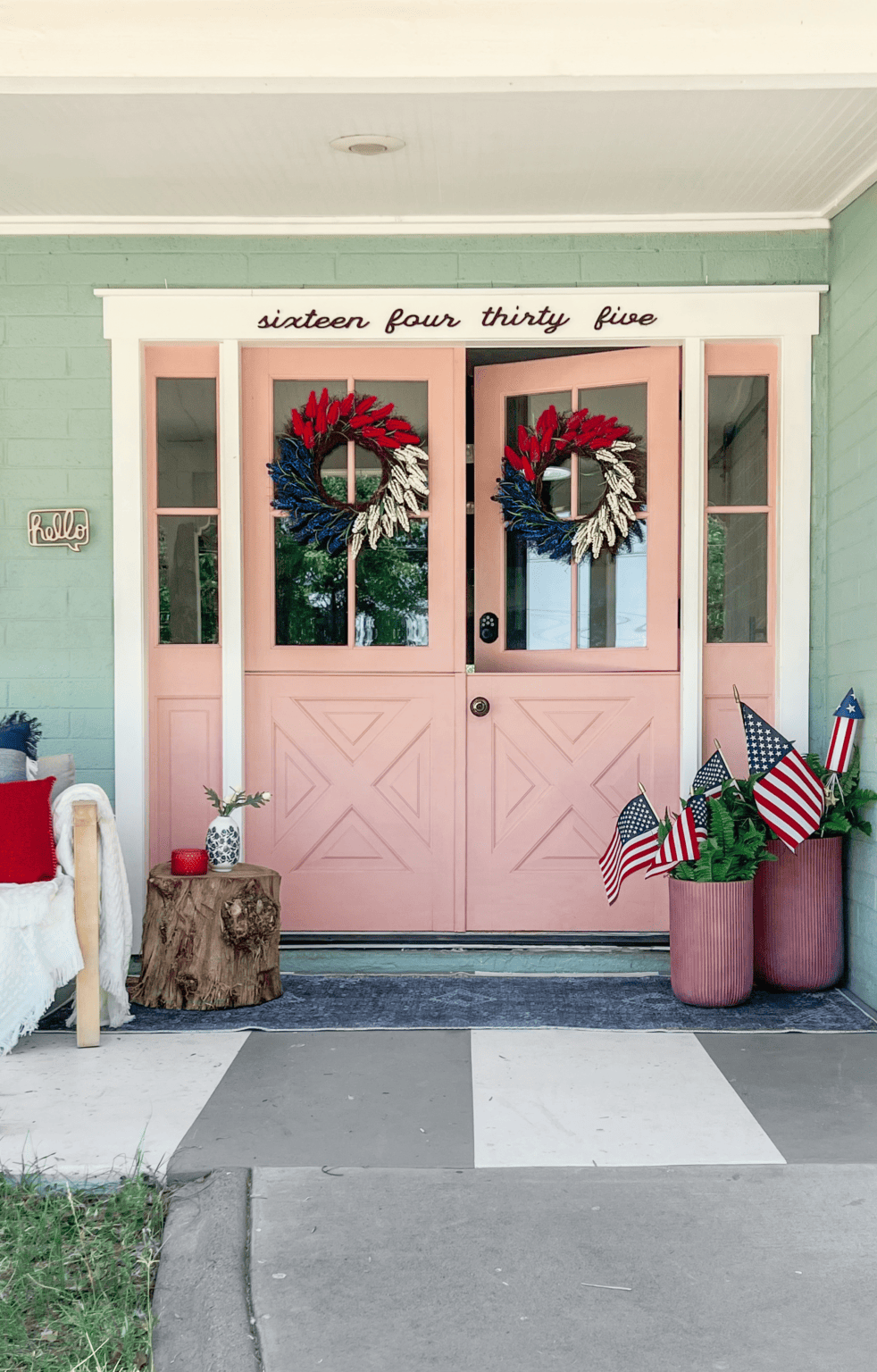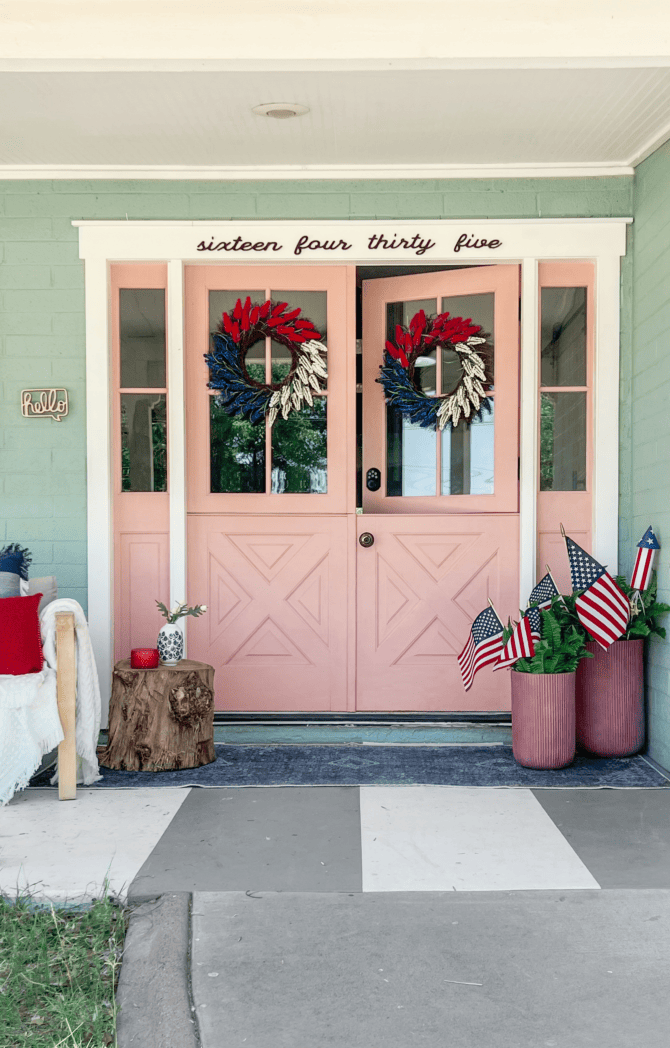 Tips to Decorate a Porch for the 4th of July
Red White and Blue Wreath
Wreaths are a fast way to add festivity to your home. They quickly set the tone with a simple hang. We love these heather florals for a more mature wreath that doesn't looked too themed.
Add a Flag to Planters
PLANT IDEAS: We adore these ribbed planters. We swapped the faux trees for faux ferns (2 in the large planter, 1 in the small planter) then tuck in different sized American flags. They're so pretty and super festive!
FLOWER IDEAS: Adorn your porch with seasonal blooms in red, white, and blue planters. From red geraniums to white petunias and blue hydrangeas, let nature's colors enhance your patriotic display.
Patriotic Linens
Create an inviting spot to relax and enjoy the summer breeze. Simply swap everyday pillows to decorative patriotic pillows to your bench, chair or porch swing.Add a cozy throw to match the theme.
We often get asked if bugs overtake our decor and burrow in our linens but they really don't. Because we use our porch so often, bugs leave us alone so it's not a concern. But if you're worried, add a pretty citronella candle to keep them away 🙂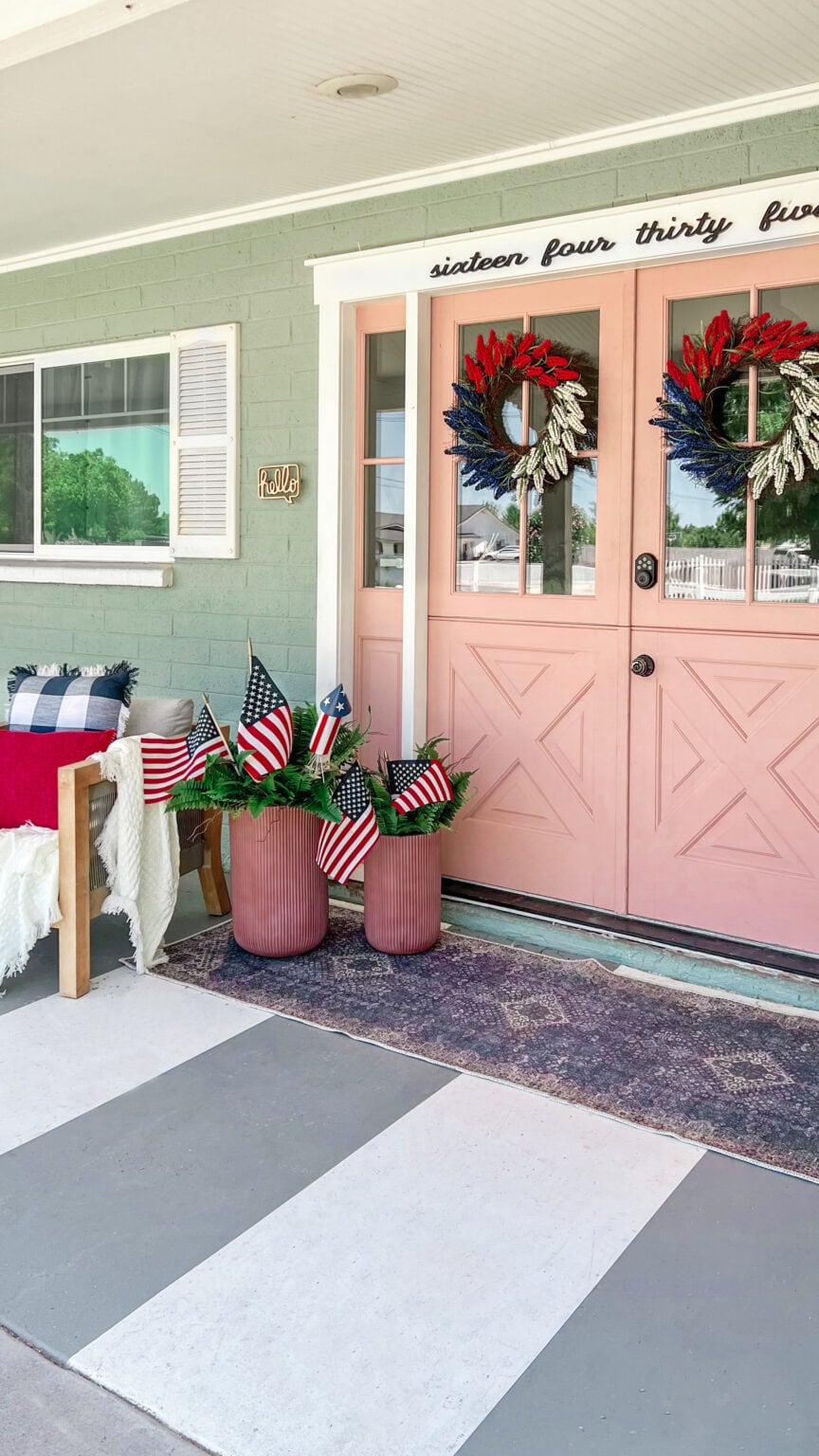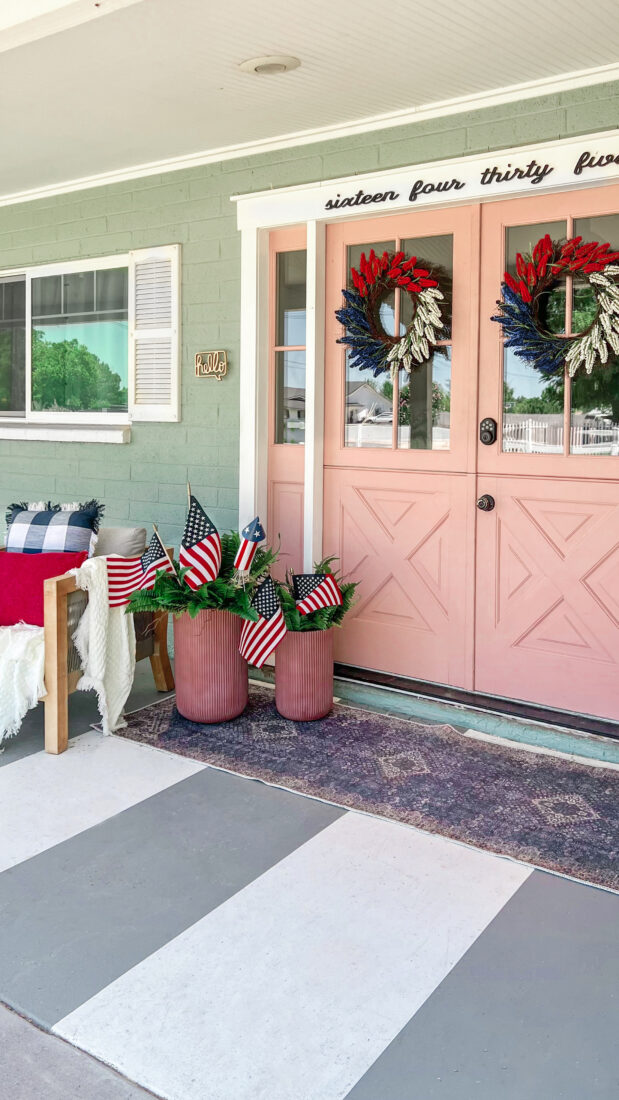 Decorate a Side Table
We don't have a side table but we did save a huge tree stump from a 40 year old eucalyptus our parents planted that we had to remove last year because it reached 70′.
We added a pretty blue and white floral vase, tucked in a pretty sea holly flower pick then put the citronella candle next to it to keep bugs away. Super simple!
Lighting Ambiance
Hang string lights with red, white, and blue bulbs along railings or wrap them around columns. We love these LED lights that are color changing and have a remote!
Or add a warm glow with lanterns or flameless candles in decorative holders.
Shop all our Patriotic Finds in One Spot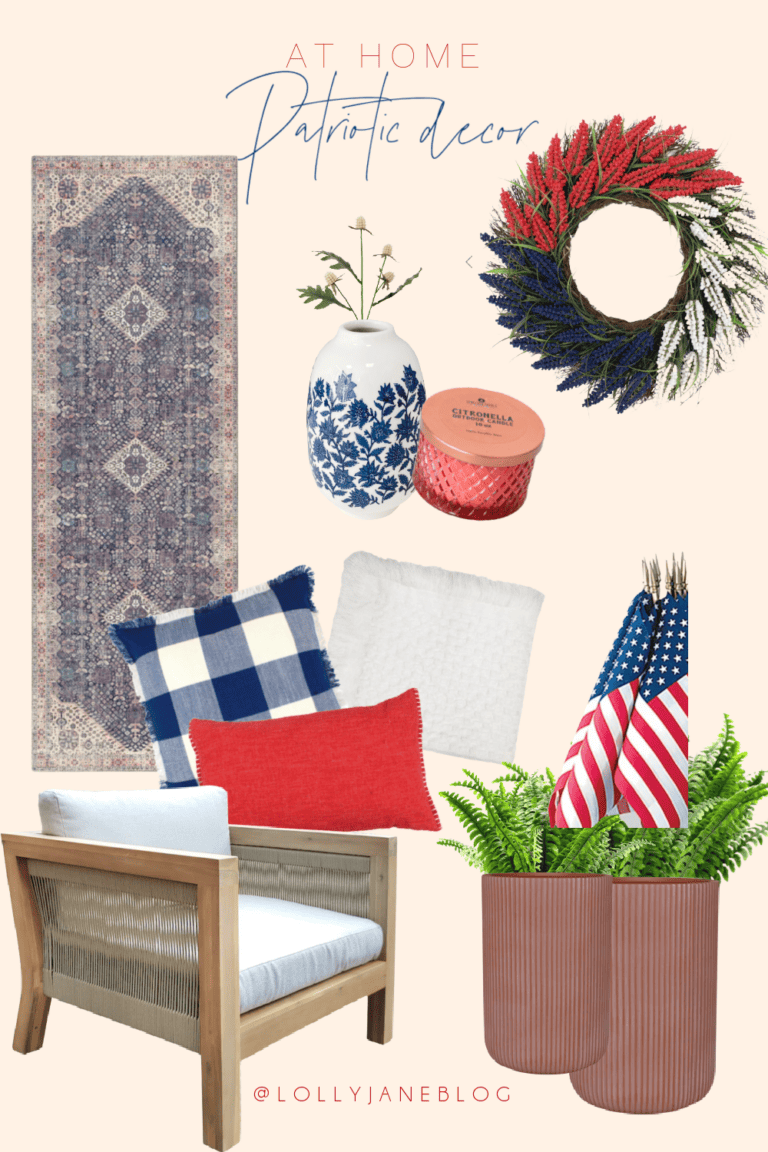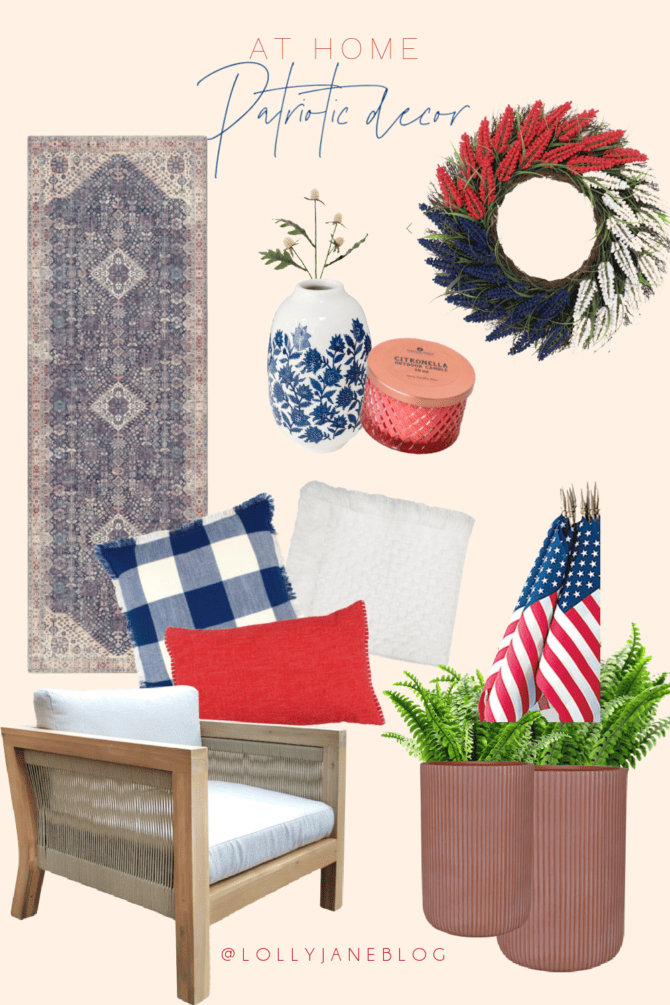 Grab these patriotic pieces to create the red white + blue porch of your dreams!
If you go all out or just add a simple wreath, we hope we've inspired you to decorate for the 4th of July! Find more ideas below!