stars + stripes patriotic flower pot
If I could be a flower pot, I would be this stars + stripes patriotic flower pot!  Even though I wouldn't fit in year round (;  I love the chippiness of it, the old aged look of it, and the fact that it is all about the U S of A!  We've always been a little star obsessed since our teen years, even decorated our teenage cars in stars, and have been known to draw them on our feet!  We've partnered up with 109 other bloggers to give you the mother of all patriotic ideas blog hop! Read on to make your own 4th of July flower pot then visit the other fun ideas too!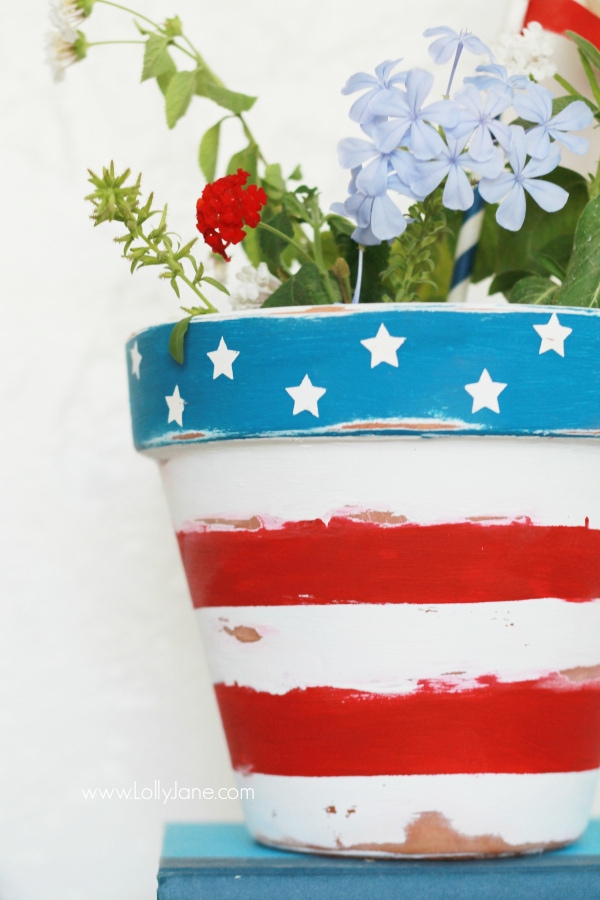 Supplies: This is a quick project that took me about an hour to make.  (My blow dryer is key to speed up the process 😉  Start with your patriotic chalky paint colors.  I used DecoArt's white Everlasting, red Romance and blue Legacy.  You'll also need foam brushes, a 10″ flower pot, 3M painters tape (want diff sizes tape sizes? Check out their full variety) + a sanding sponge and 1/4″ vinyl lettering stars (stickers from the dollar store would work too!).  I've included a free star clip art if you'd like to make your own stars like I did.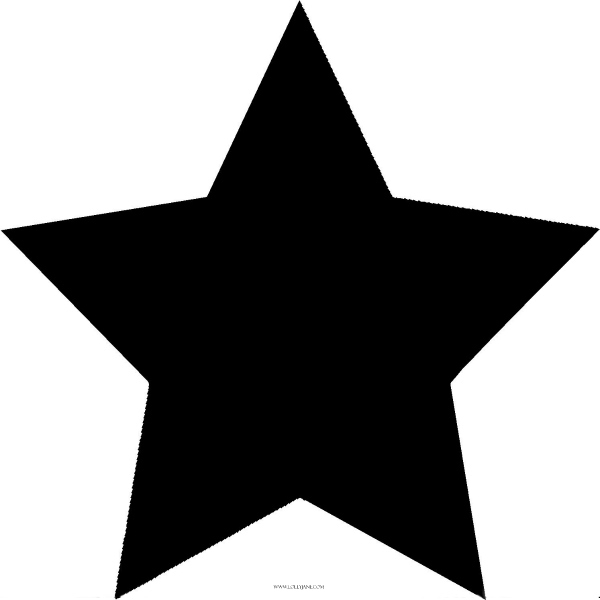 Directions:  Paint the whole pot white.  When dry to the touch, add painters tape, starting at the top of the pot and work your way down.  This project isn't for a perfectionist (let's be honest, none of ours are!), just slap the tape on and push it down on the bottom.  Yes, it will leak and that's okay!!-added character. (You'll sand over it later 😉 Paint the two lines ride so the white is on top, middle and bottom.  Add the stars around the rim of the top then paint it blue.  When dry, pick off the stars to reveal a new pattern. You can snag the supplies to make this below:
Cute, huh??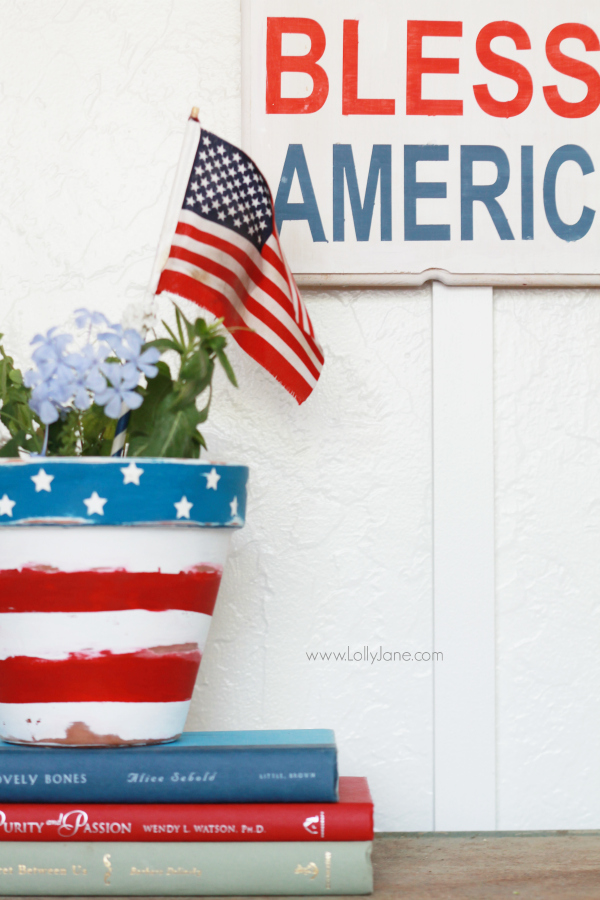 We sealed it with this fast drying sealer (although DecoArt sells their own version, we wanted it to dry fast) and you're ready to plant some patriotic flowers!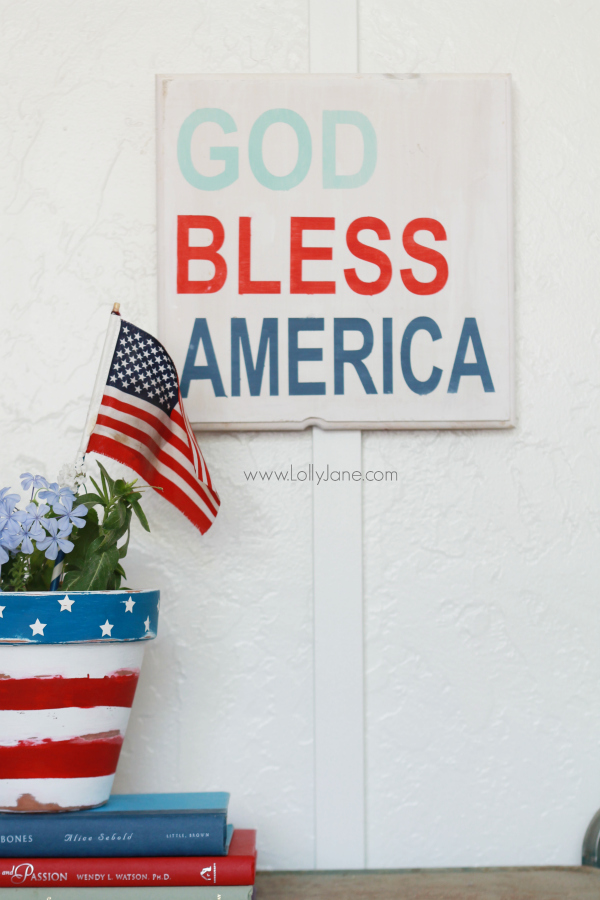 Do you like the God Bless America sign??  We made it last year and still love it!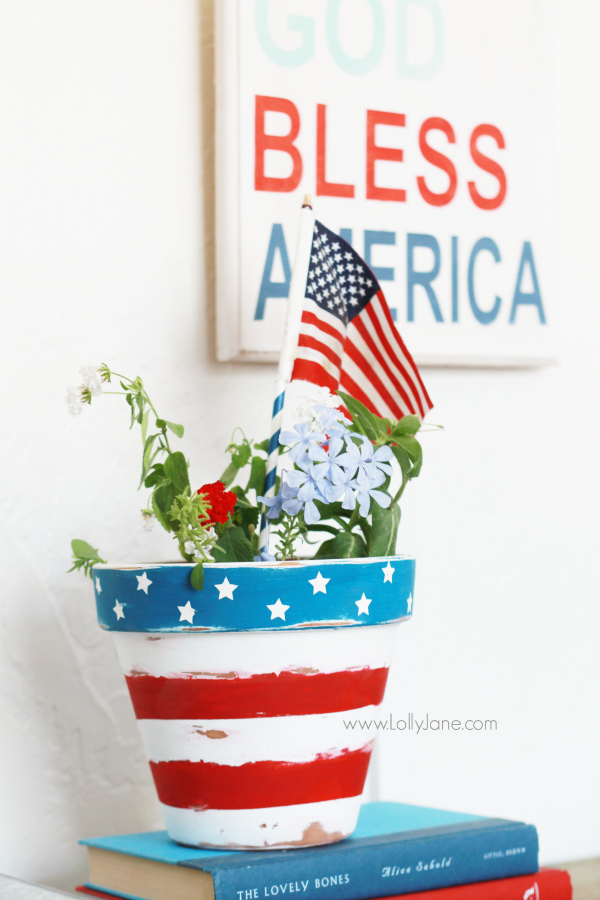 Wouldn't this be a pretty gift for a neighbor?  They can store it for a year and pull it out annually with some festive flowers.  Be sure to visit the other 100+ bloggers partying with red white and blue!  LOADS of inspiration!!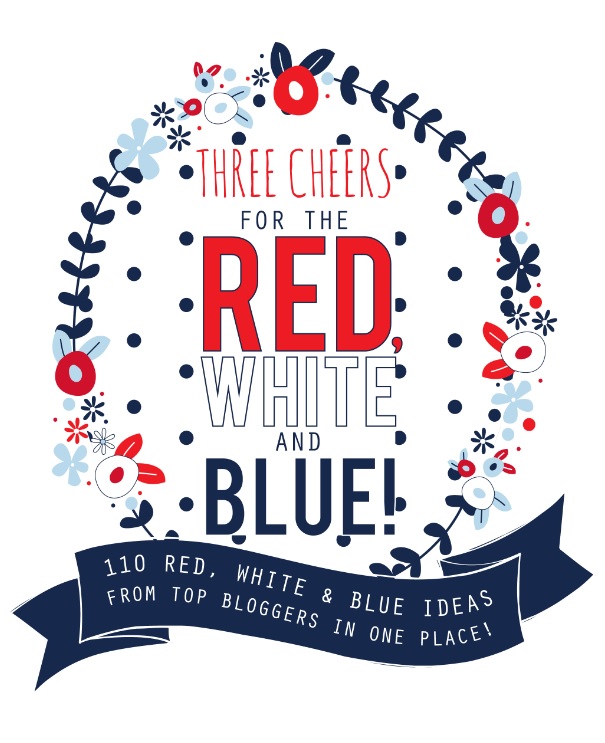 Need even MORE ideas!? Visit our full line of 4th of July decor + treats like our easy DIY 4th of July bunting,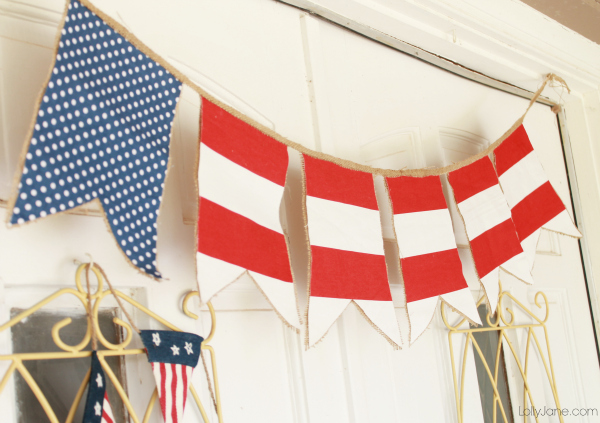 our contributor's yummy red white + blue pudding pops,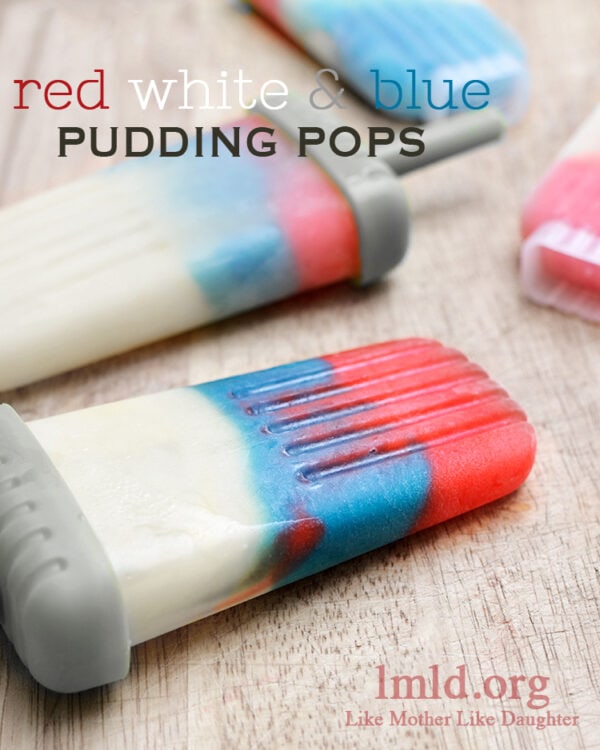 plus our free patriotic fonts!