Christmas Wreath with Bell Ornaments
Easily add a touch of holiday magic to your home with our step-by-step tutorial on crafting the perfect Christmas wreath adorned with charming rattan bell ornaments. You'll love this budget-friendly, inexpensive Christmas wreath that looks high end.
Welcome, festive friends! As the holiday season approaches, there's nothing quite like the joy of crafting your own Christmas decorations. In this tutorial, we'll walk you through the art of creating a beautiful wreath adorned with the timeless charm of rattan jingle bell ornaments.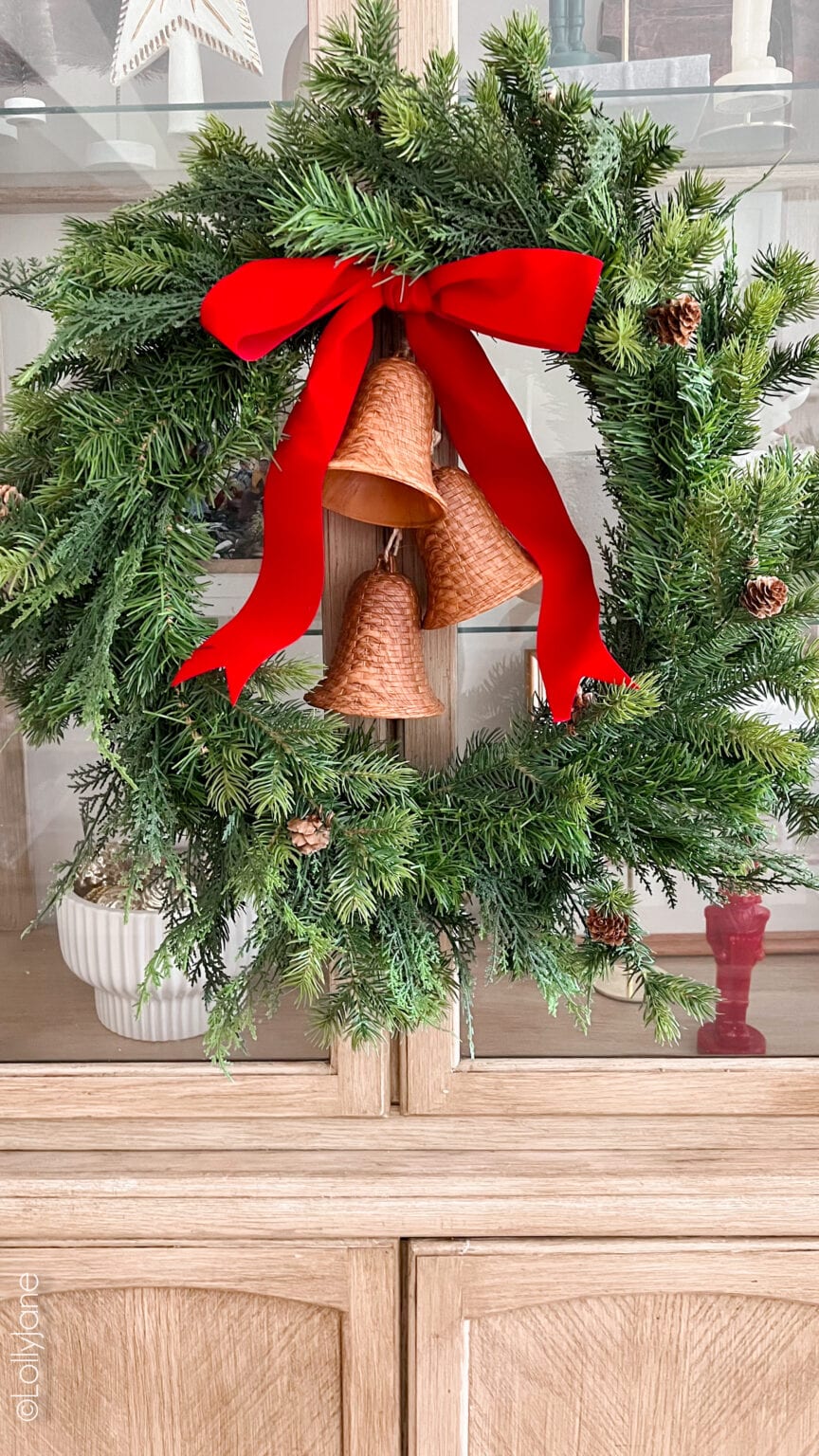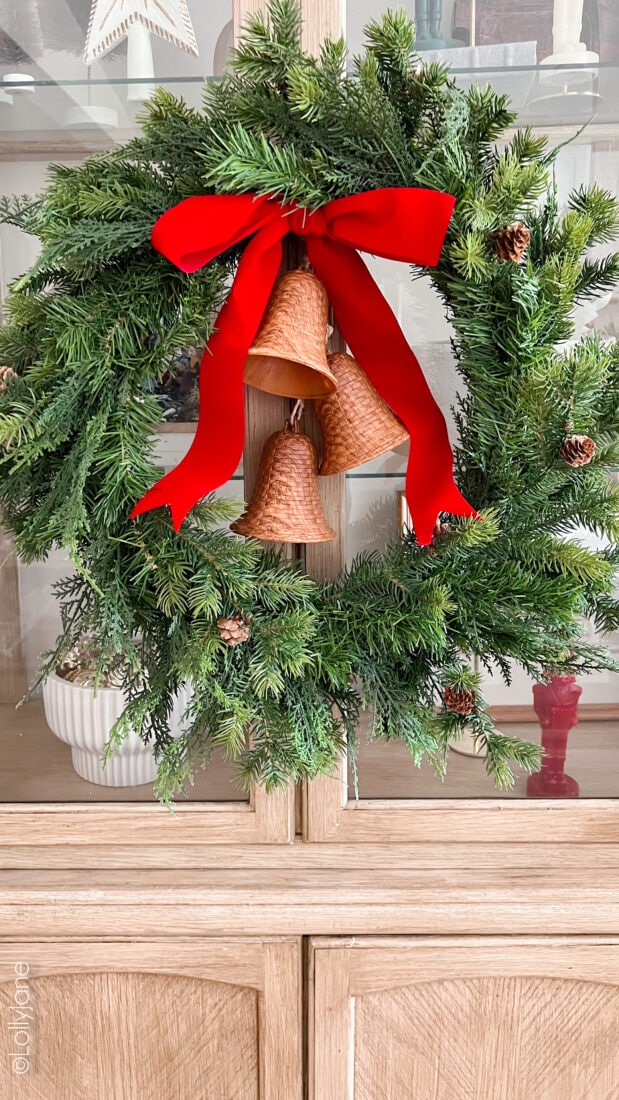 Be sure to visit the end of the post to see a dozen more festive wreaths made by our creative friends! We have made dozens of wreaths and Christmas style is our favorite. Take a peek at some of our past creations here:
---
Gather Your Materials
To make this classic style of wreath, start by collecting the essentials: a wreath of course, velvet ribbon, twine, scissors and a few rattan bell ornaments. Consider this your festive toolkit!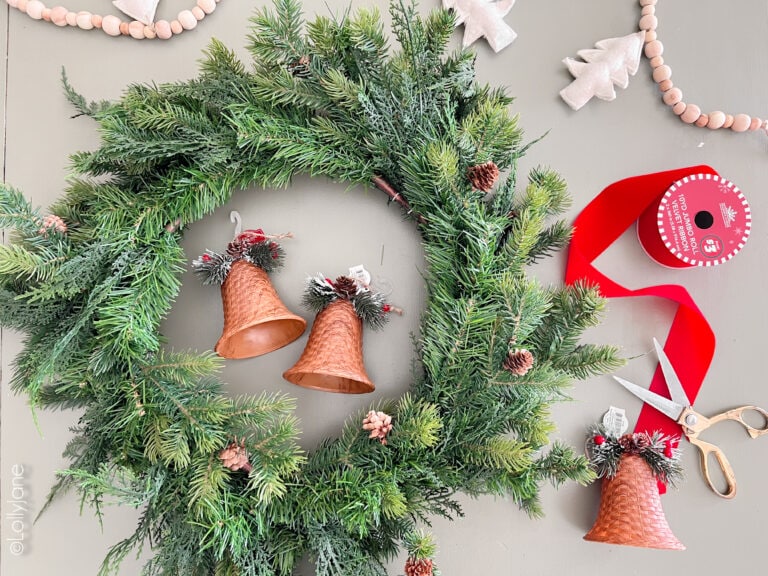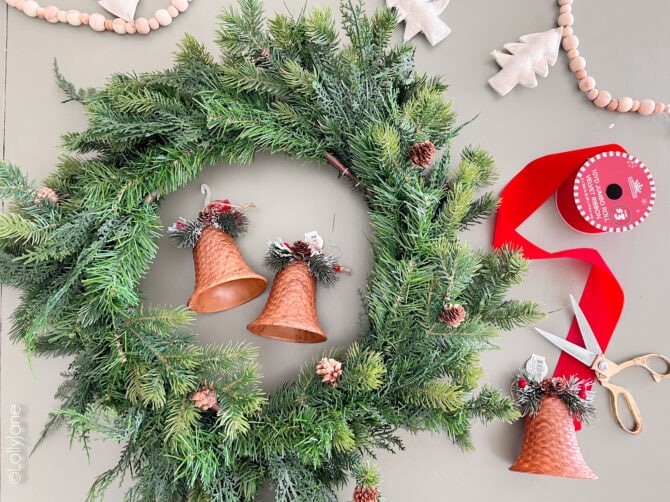 We only used a handful of items to make this classic wreath and had it done in under 20 minutes! No gluing required!
As always, we appreciate you purchasing through our affiliate links (at no extra cost to you!) so we can keep providing free content. 🙂
Assemble Wreath
The only DIY skills you need to do is simply attach the rattan bell ornaments to the wreath! We used a piece of jute to layer then bells to lightly overlap each other to hang in a 1-2-3 pattern.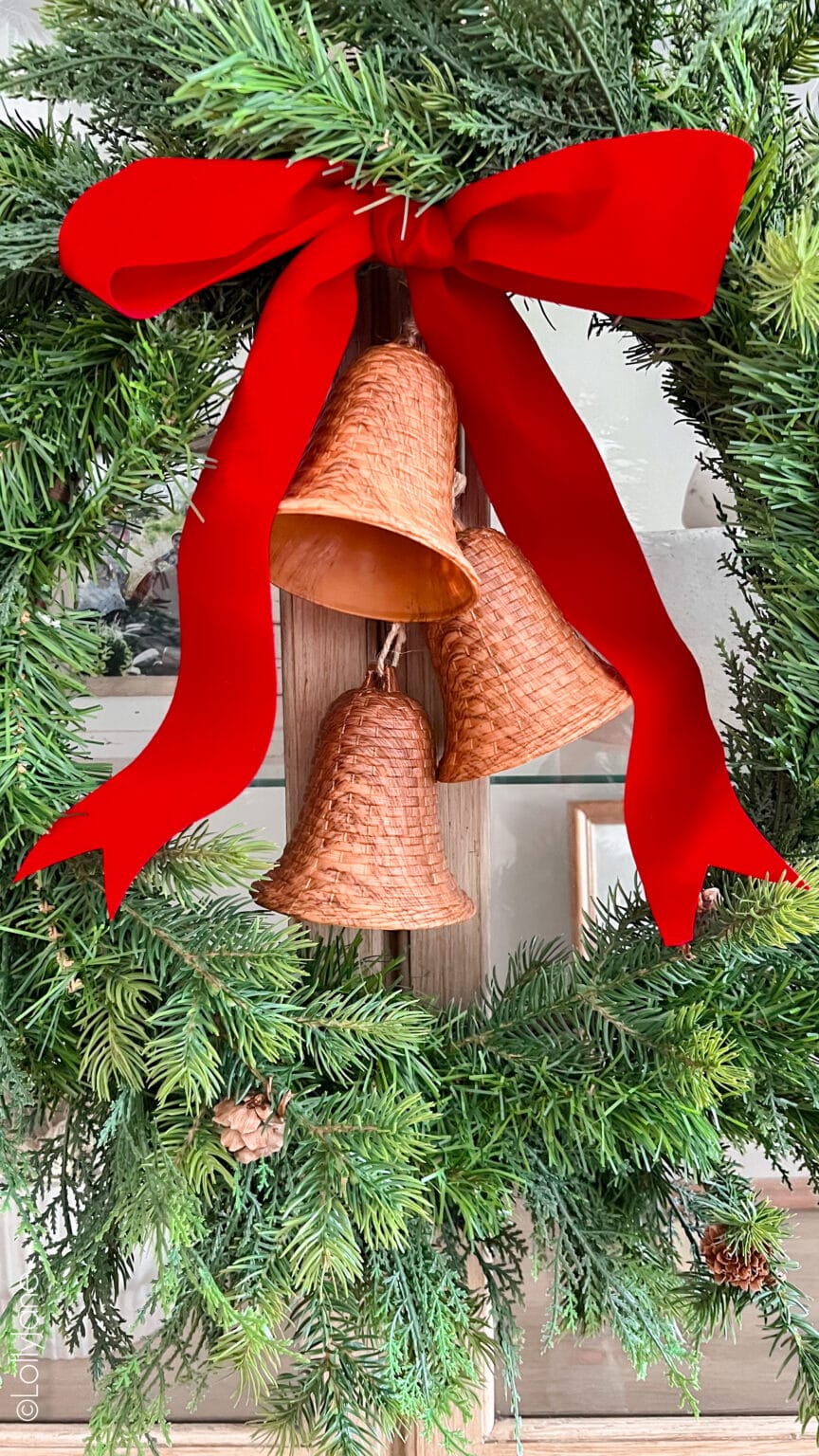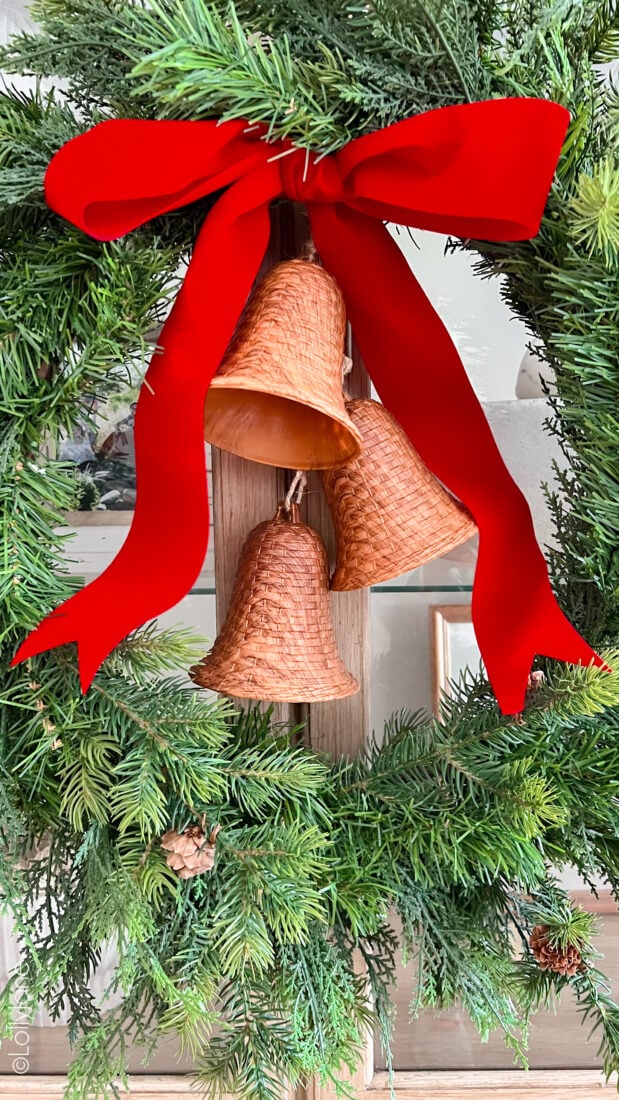 Tie on Velvet Ribbon
Lastly, a festive ribbon is the perfect finishing touch as it ties the elements together to add a splash of holiday cheer. Velvet is our current go-to ribbon and we used a classic red hue for this classic wreath.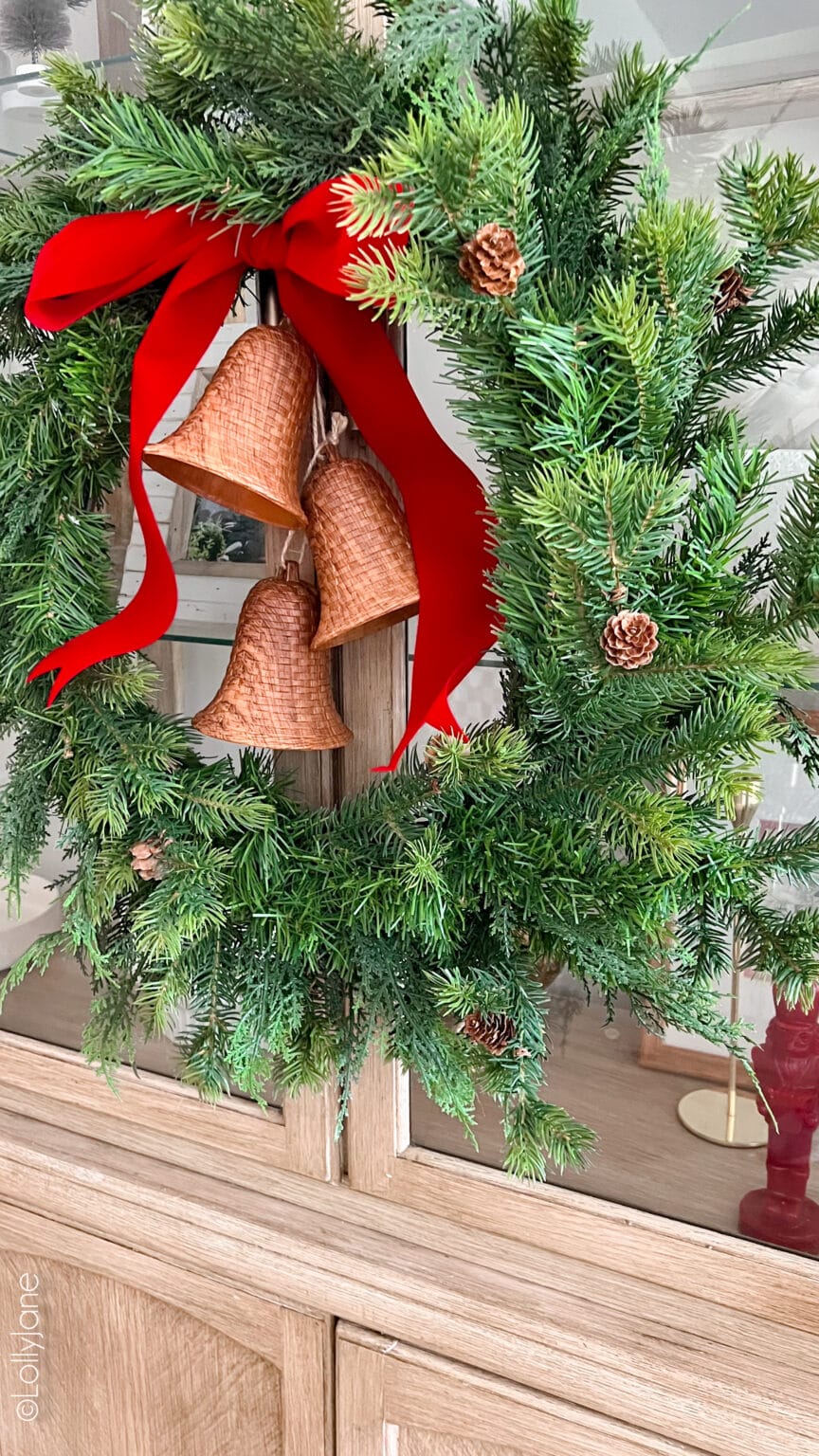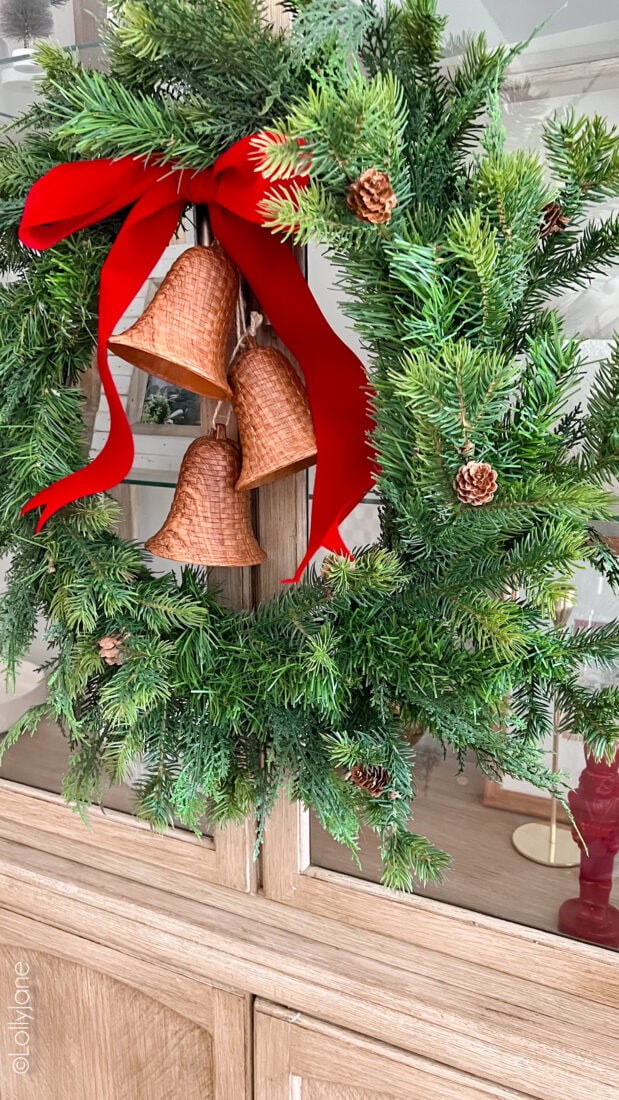 Ways to Hang Wreaths
Despite the front door being the most obvious (and popular) way to hang a wreath, you can use suction cups to display on windows or 5 lb Command Hooks for another spot in your home. We used a small finishing nail in our wood front door so we can easily swap our vast collection of seasonal wreaths. (However, if you are hanging a Christmas wreath on the door, we have had good success with these adjustable wreath hangers.)
However or wherever you hang it, it will be sure to add an instant festive flair to that space!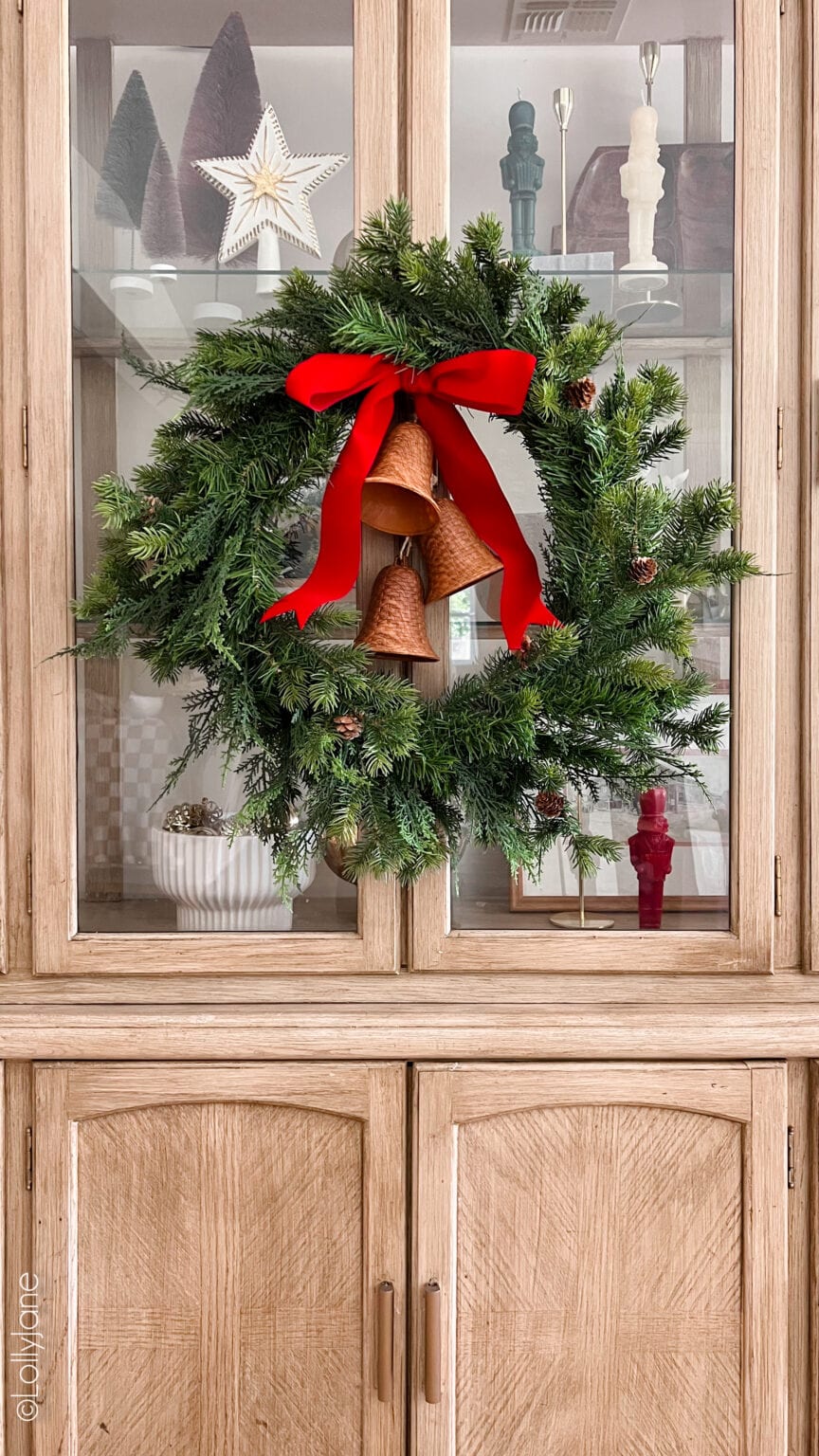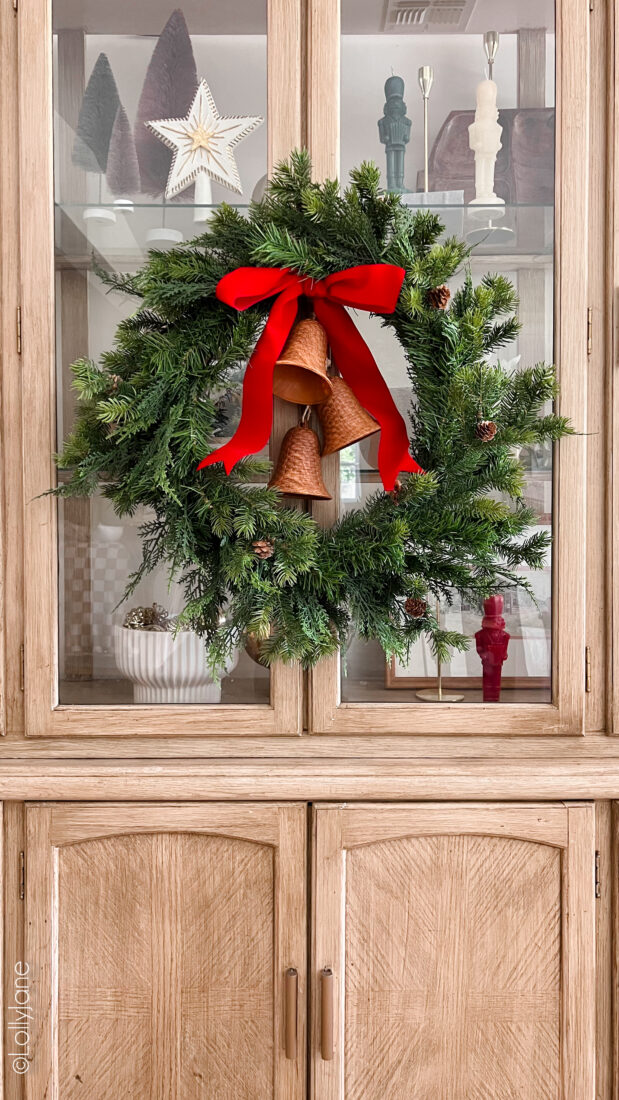 Moreover, we would be thrilled if you could PIN THIS to share: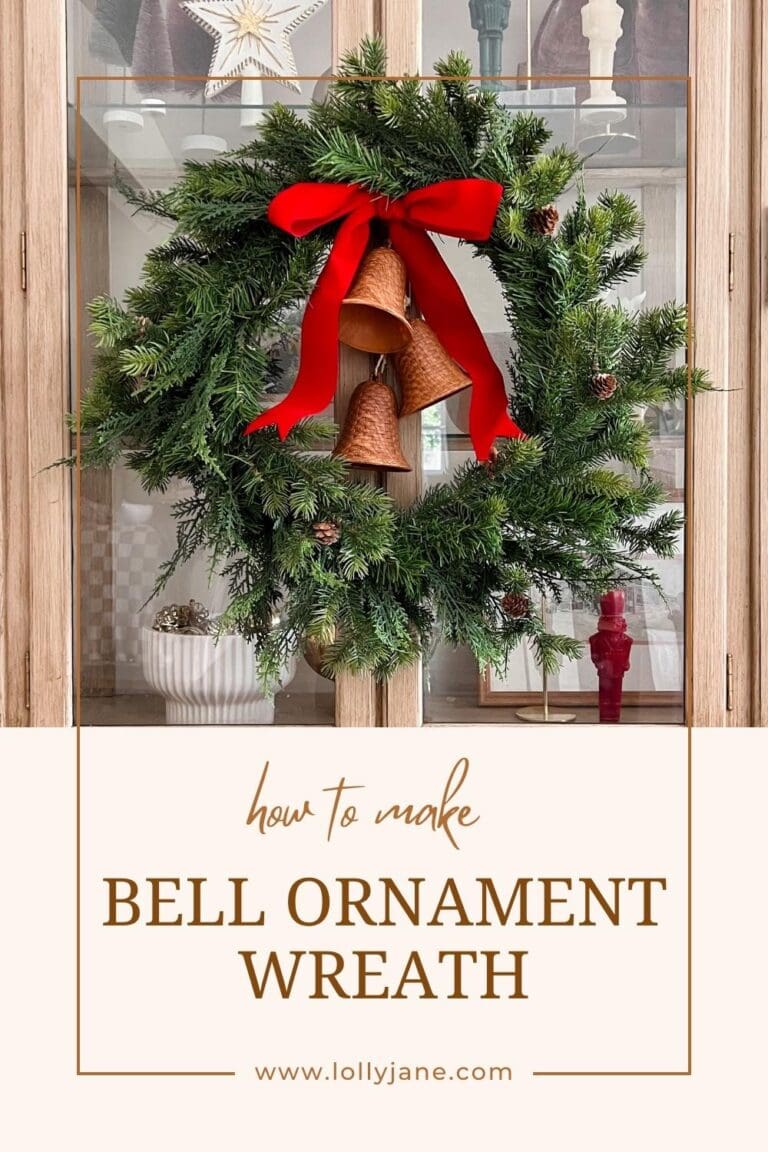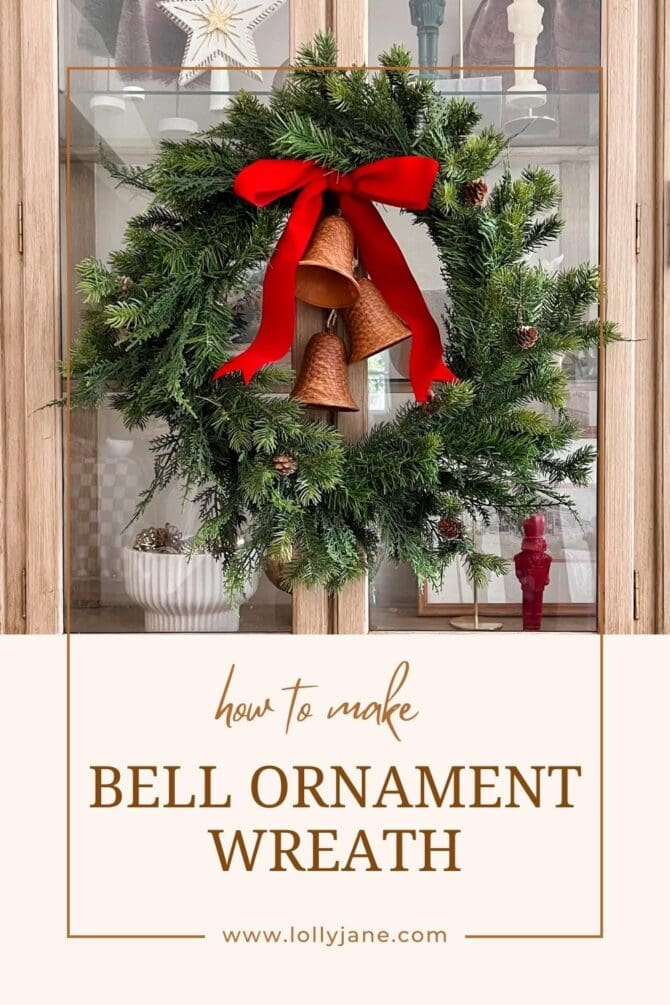 ---
More DIY Christmas Wreaths
While you are in the crafty mood, visit our talented friends who have each created new 2023 DIY Christmas wreath ideas for lots of Christmas decor inspiration for you!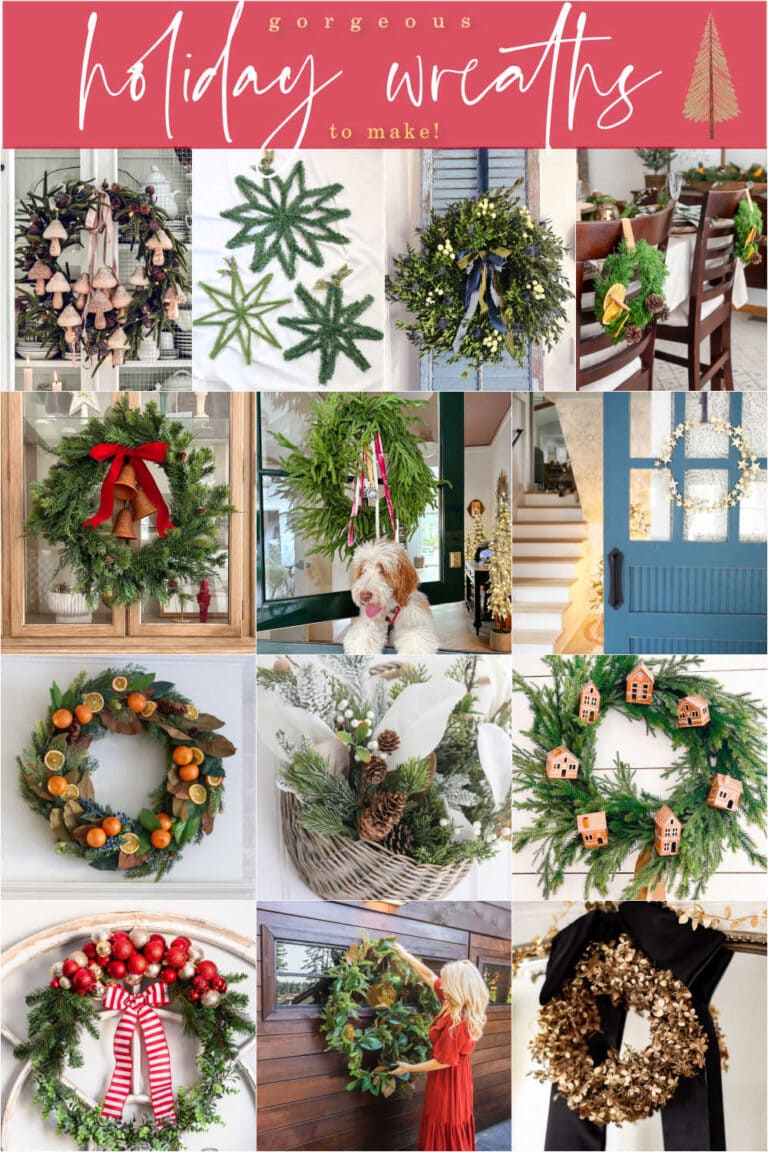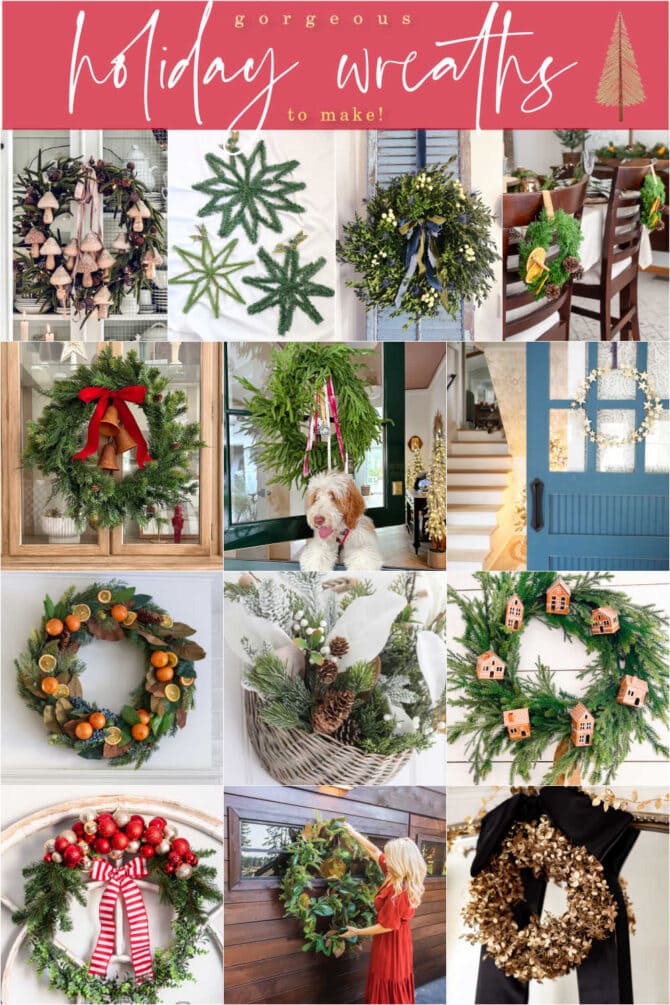 13 HANDMADE WREATHS TO MAKE
Happy crafting! May your holiday season be filled with creativity and cheer!