I JUST discovered Etsy! I mean, I've known about Etsy for ages but I've just noticed how stinkin' cute the digital graphics are on there and I simply can't get enough! I spied a darling mason jar set (you KNOW we're suckers for anything related to ball jars!) and popped cute digital flags inside, added some free fonts and viola! Free patriotic mason jar printables, just perfect for the 4th!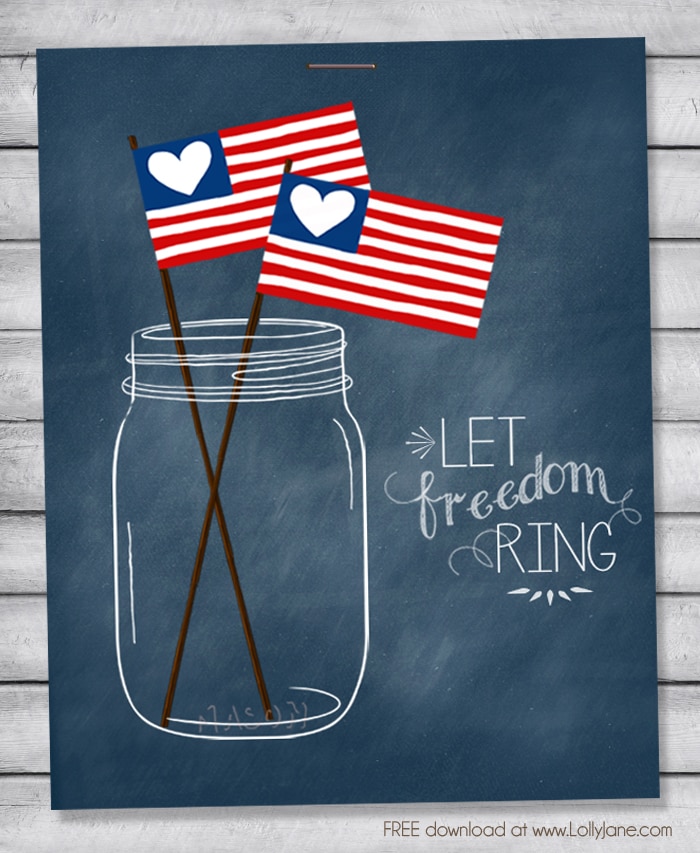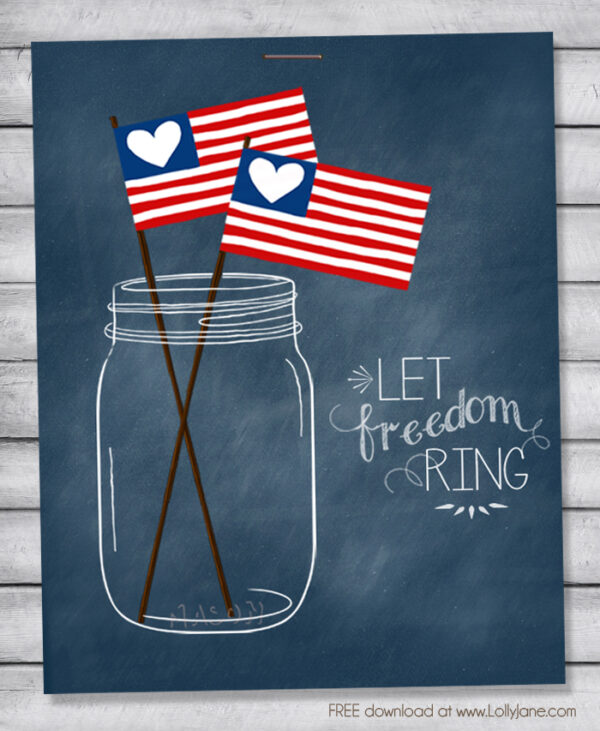 Here's a few more styles for you to choose from: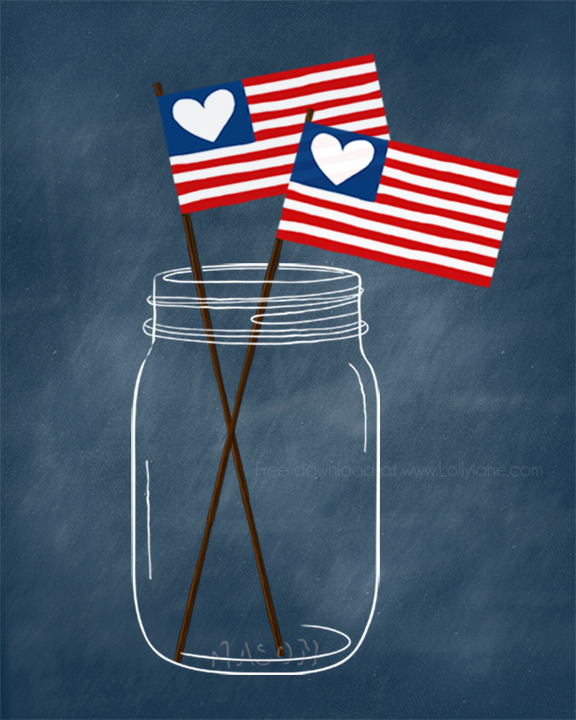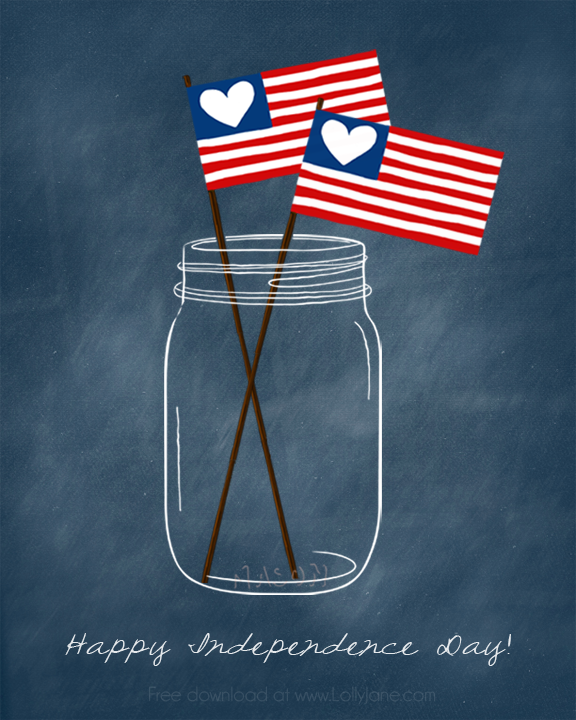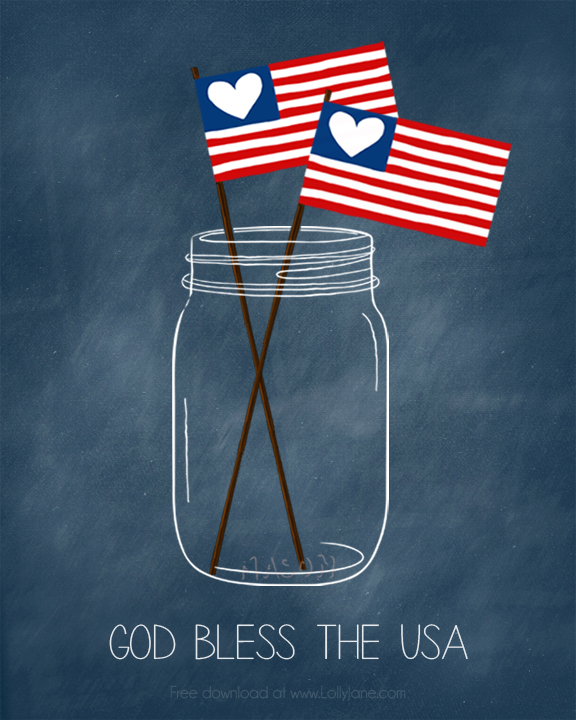 Click the text style below to download for free then simply print in 8×10 size and enjoy!
Please pin it for future reference and to share the love with your friends!! 🙂
I am going to print one to hang next to our patriotic flower pot.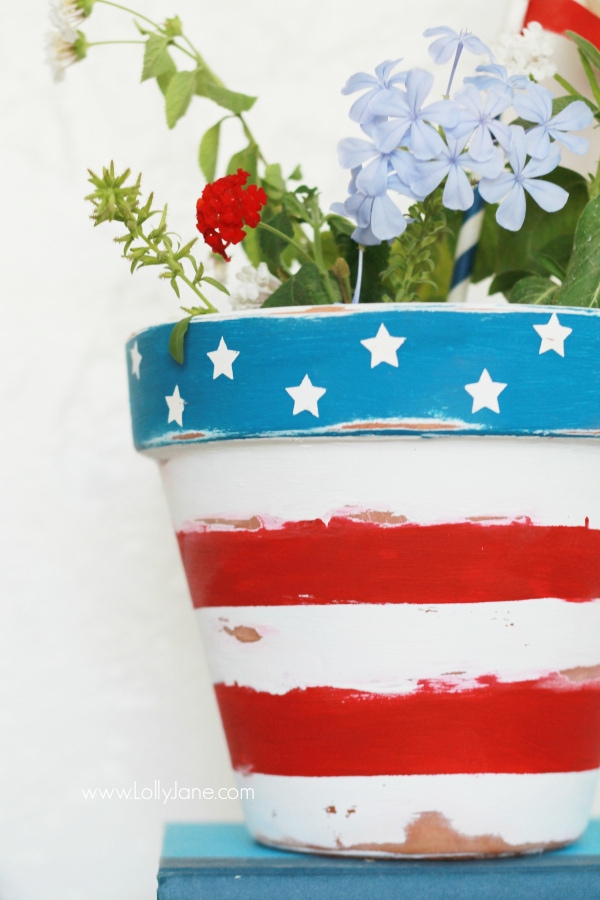 Oh and here were those 10 (free) patriotic fonts I mentioned earlier, for you other photoshop + font junkies out there!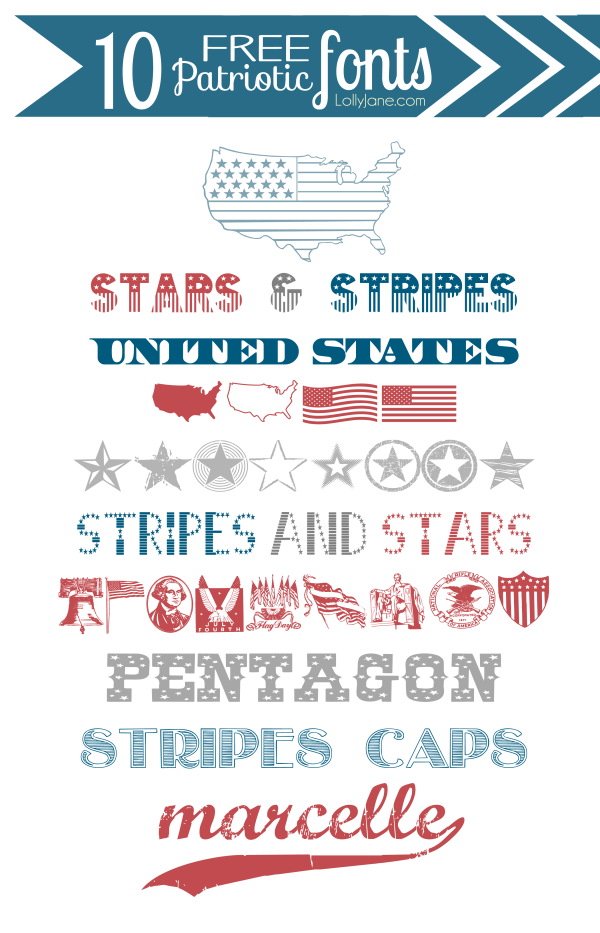 Click for TONS of other 4th of July + patriotic projects by yours truly! XO