Make salt dough ornaments for your Christmas tree in no time at all! Mix, cut out, bake then hang and enjoy for many seasons to come!
In a pinch for a personalized Christmas gift or on a budget for festive decor? Make these easy to make salt dough ornaments in no time at all!
Salt Dough Ornaments
Handmade ornaments are our favorite. Yesterday we enjoyed a lazy Sunday afternoon making these as a family and it was fun to see my kids versions that we mixed and matched into the tree!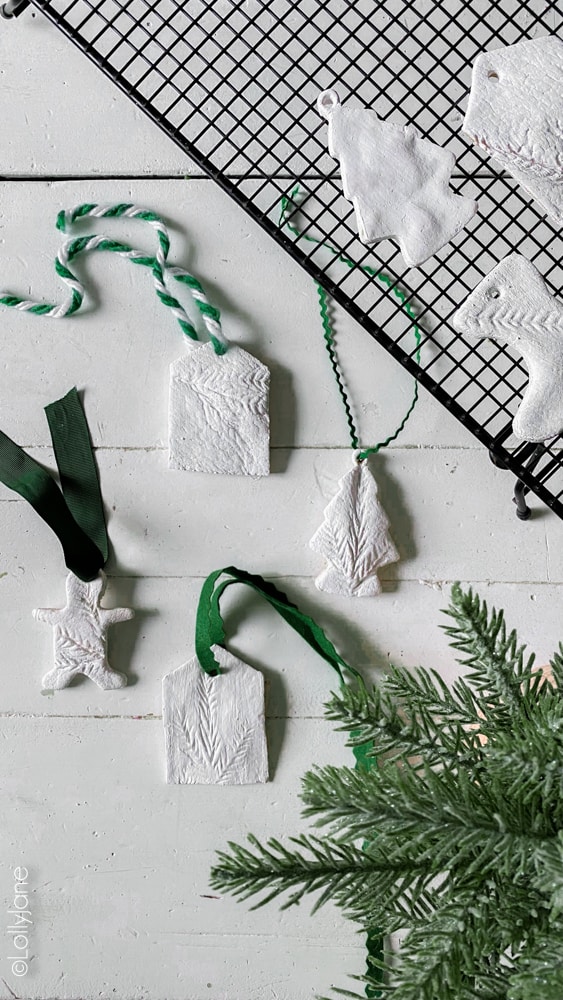 Speaking of handmade ornaments, our good friend and fellow creative Janine from Happy Happy Nester is joining us today with her own darling DIY Christmas Diorama Ornaments, take a look! Spoiler alert: It is absolutely darling and easy to make!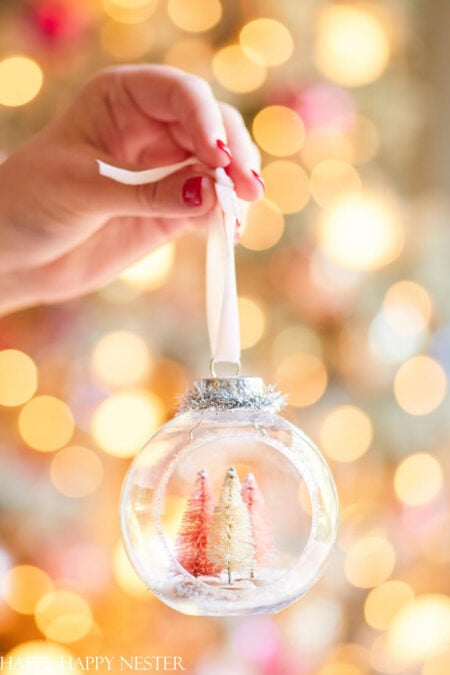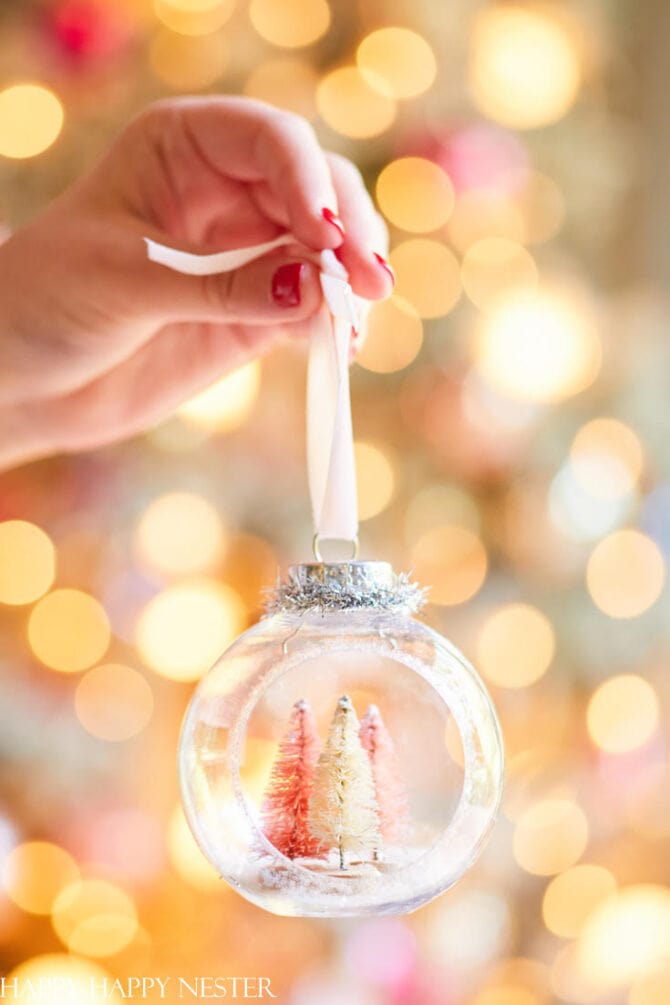 Ingredients to make Salt Dough
Making salt dough is as easy as it is fast! It's not edible but is sure is cute.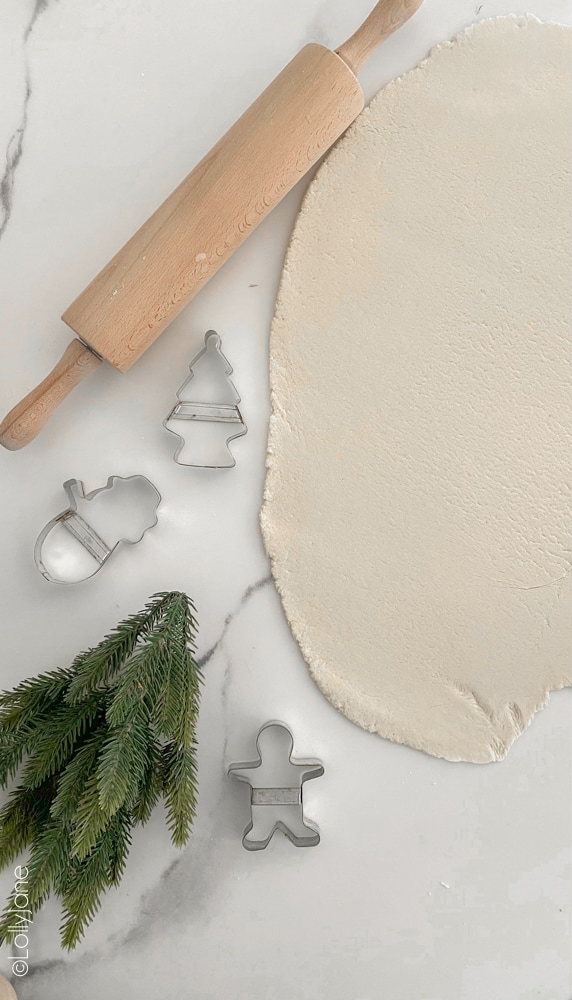 You only need 3 ingredients to make salt dough and I'm betting you already have these staples in your pantry:
1 cup salt
2 cups flour
1 cup water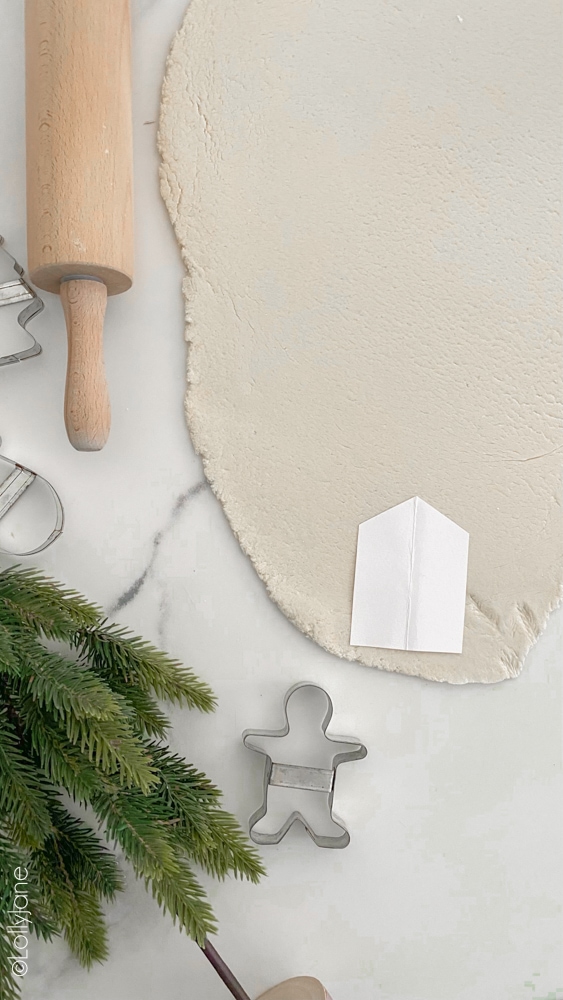 Supplies:
How to make Salt Dough Ornaments
To turn this salt dough into ornaments, follow these easy peasy steps!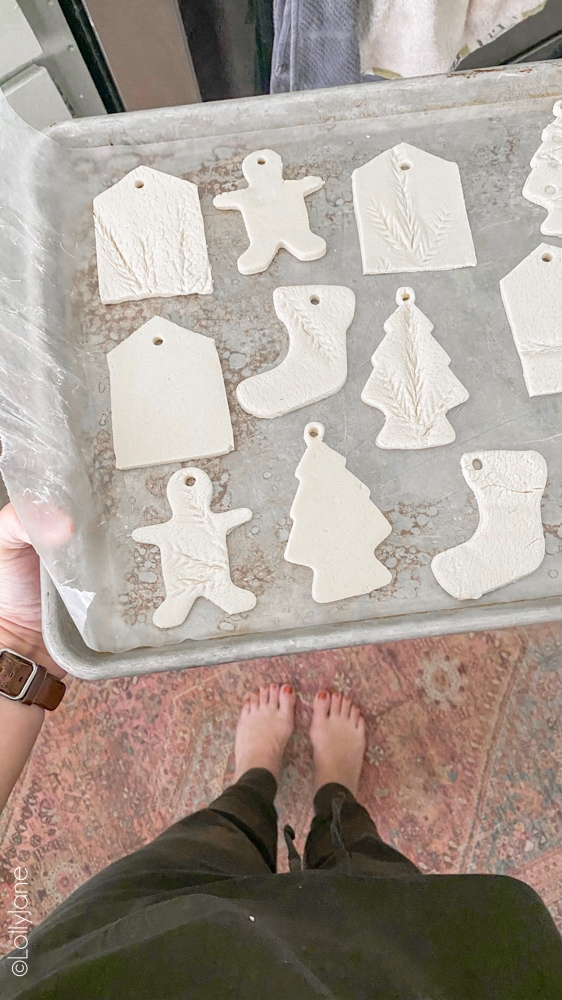 Turn the oven on to 200°F.
Mix ingredients by hand: Add salt, flour and half of the water into a bowl and mix with your hands. Then, add the other half of the water and continue mixing. If your dough is still sticky, you can add more flour until it's smooth.
Then, place the dough on a floured surface or Silpat and knead the dough with your hands then roll it about ¼ inch thick.
Use Christmas tree stems (ours is faux) to make indents in the dough. Then, cut shapes with cookie cutter (or, like I did for the house,) trace on paper then cut out with X-acto knife.
Poke a hole for the ribbon with a straw then place on baking sheet.
Bake for one hour or until hardened.
Once cool (about 45 minutes) then brush paint over ornament.
Add ribbon through hole, tie and enjoy!
Decorate with Salt Dough Ornaments
Finally, your simple salt dough ornaments are cooled off and all dressed up. Besides hanging from a Christmas tree, they made darling gift tag, place holders or as a garland. However you use or display them, they sure are cute!