There is a fun trend going around called thrifted vs styled and we are here for it!
We've been thrifting since we were young kids. Our mom raised 9 kids on a farmer and nurse budget so she was the queen of finding quality items for less.
I'll never forget when I was about 10 years old, rollerblades were all the rage. I was hoping for a set for Christmas but knew I had as least 4 of my siblings who wanted the same thing so wasn't very hopeful it would be waiting under the tree for me. Lo and behold, the whole family got a set on Christmas Day and we had so much fun racing each other down our long cement driveway to break them in. But they were already broken in because Mom had spent months hitting up yard sales and thrift stores to find each of us a set in our sizes.
Fast forward 30 years, we're still thrifting and upcycling. It's so fun to save the landfill and save money at the same time!
Here is this week's haul:
3 Wood Picture Frames
I love printed canvas frames but they're so pricey! When I hit the thrift store, I was on the look out for real wood frames with pretty mats already in place so all I had to do was swap the prints to modernize them.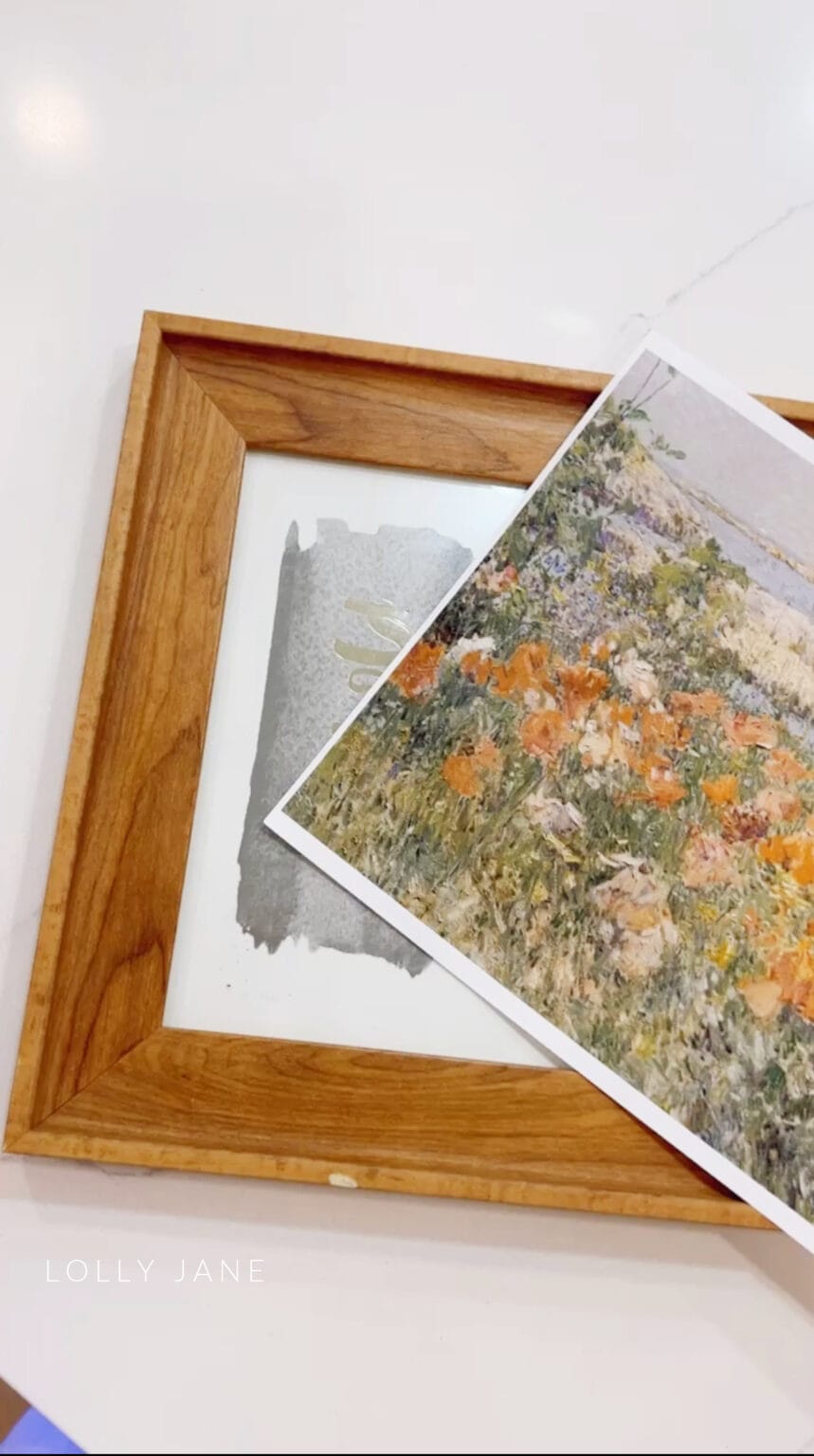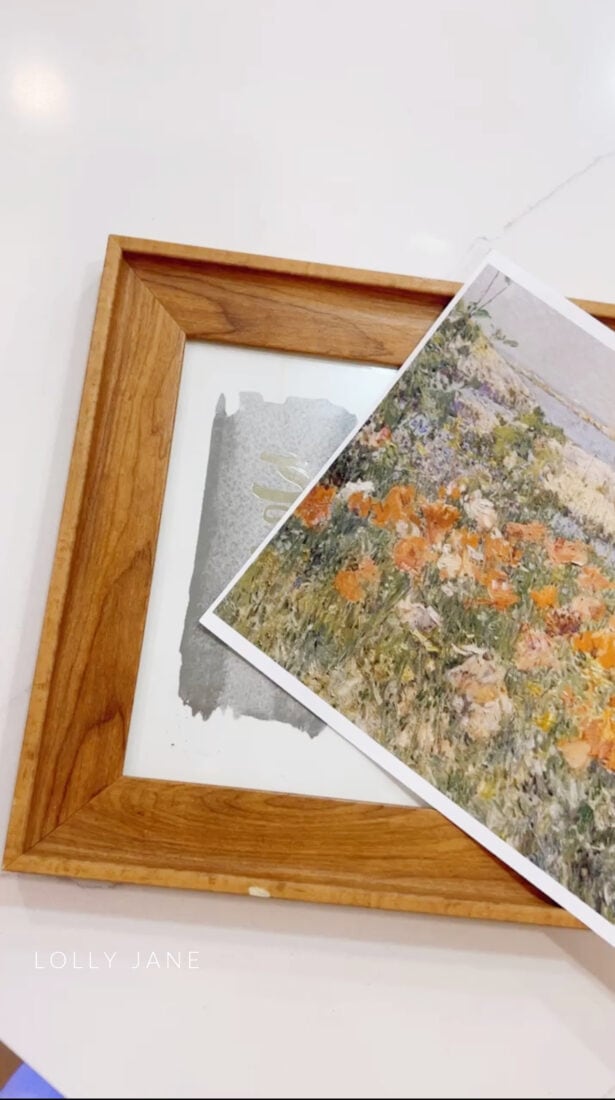 To bring wood frames new life: I lightly sanded each one then sprayed it with a bleach water 1:1 ratio and let it dry in the sun. This kills any little critters that may have settled into the wood but also lightens it up so it matches my personal aesthetic.
Thrifting Picture Frames
Simply insert a modern print to update a frame easily. Look for a mat that matches your home's color scheme.
I printed these at home on regular copy paper and they turned out perfect!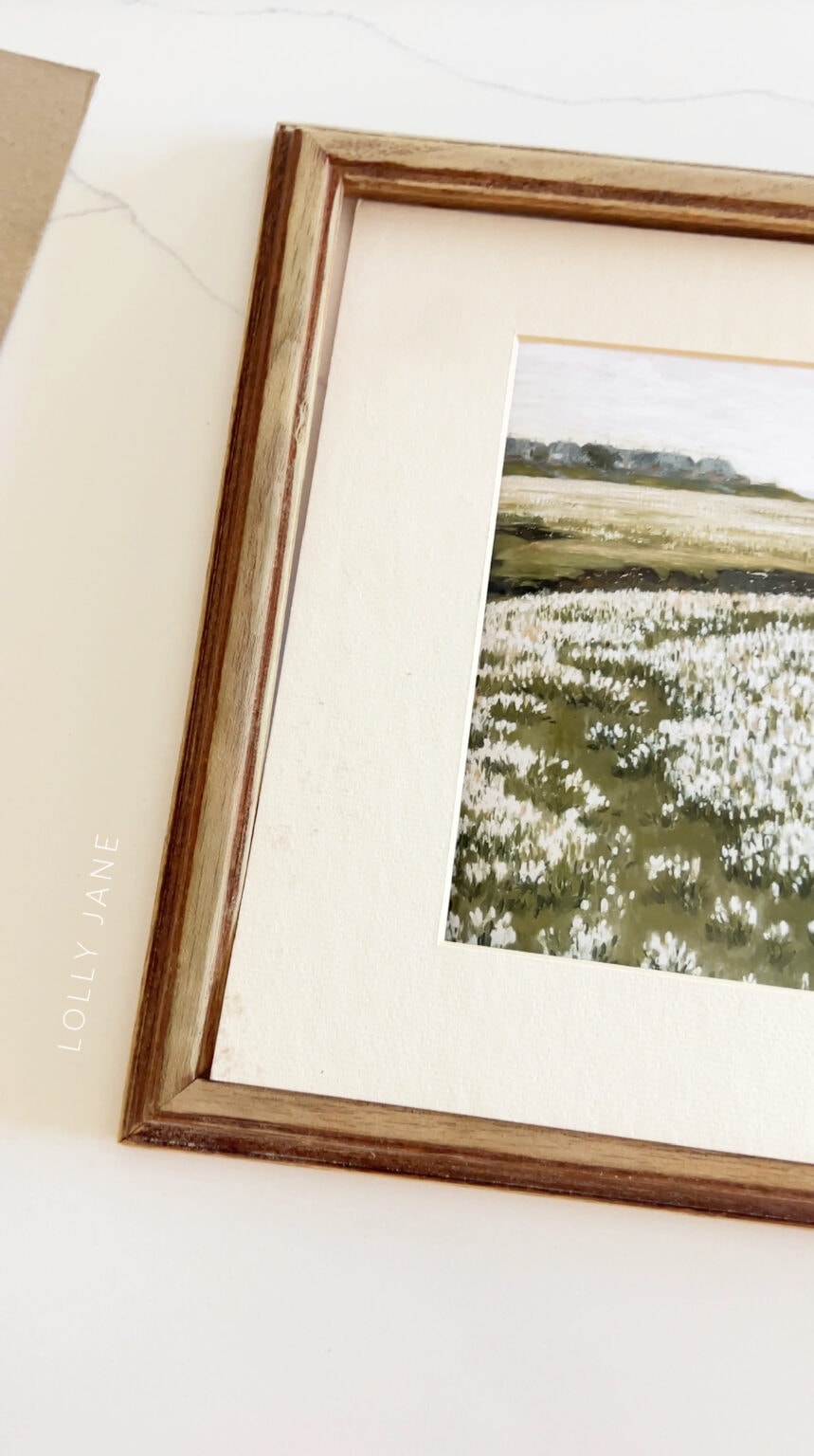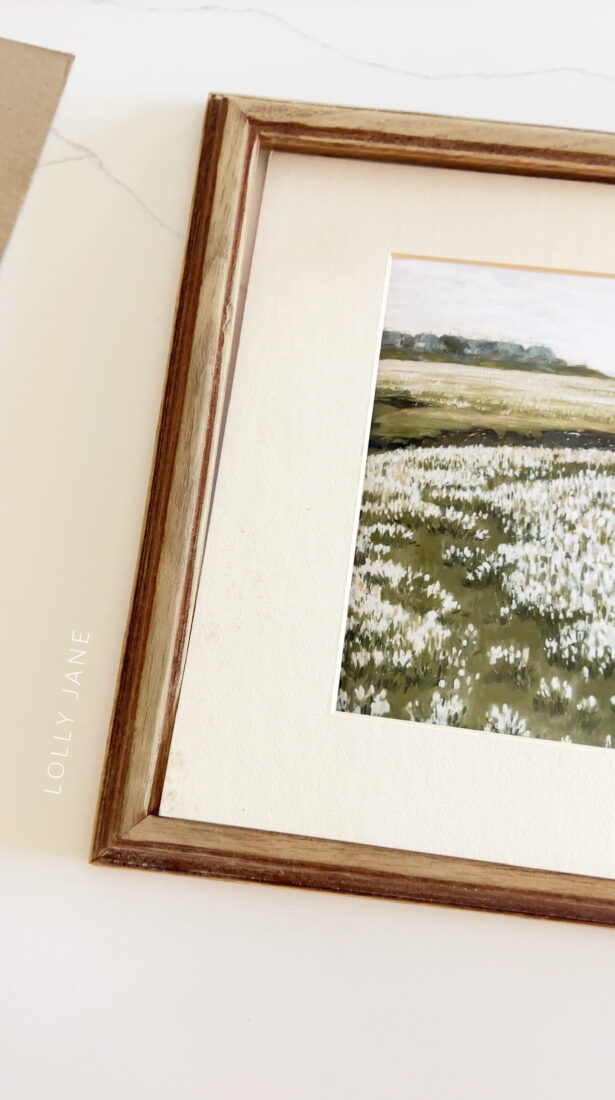 Etsy Digital Art
These are the pretty digital prints I downloaded from Etsy. They're constantly running sales so add to your cart and keep an eye on them and you're sure to find it even cheaper!
Wildflowers by the Sea + Spring Garden Gallery Set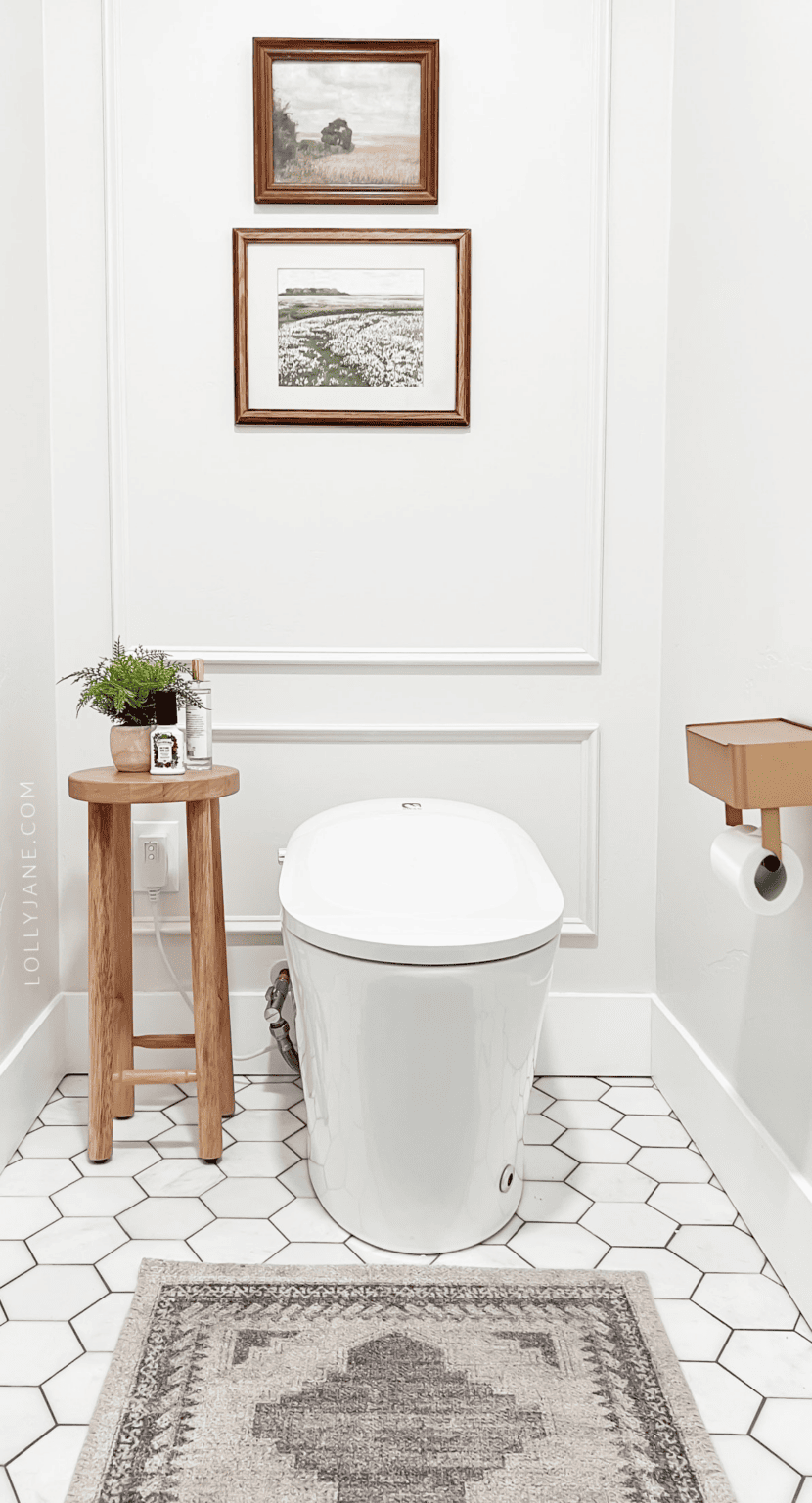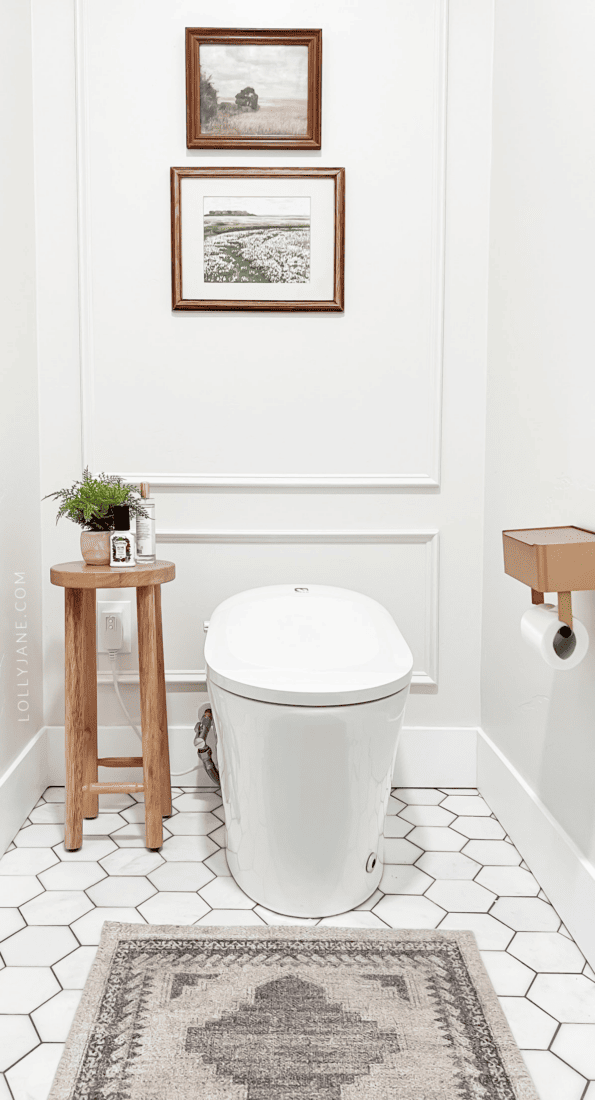 See more of the Water Closet here!
Wicker Basket
I love wicker baskets in any form. They're great for corralling blankets, toys, books, shoes, etc. But this size is the perfect size for a garbage can! I admit I spent $30+ in the past at Walmart for a cute wicker garbage can and am kicking myself that I didn't check the thrift store first.
All I did was drop in a $1.50 white plastic garbage can from Dollar Tree and boom, cheap but pretty garbage can!
Studded Glass Vase
This vase reminds me of a pretty Anthropologie piece. The shape is perfect for adding flowers or branches from my eucalyptus tree out front.
I actually found the original vase on Wayfair, saved $27!
More Thrift Store Makeovers
Thrifted Finds Savings
Total spent: $12. Retail price: $144!
Not too shabby!
Just for fun, I've rounded up similar items from retail shops, you can shop them below if you like the originals 🙂
KITCHEN FRAME $3 | RETAIL FRAME $16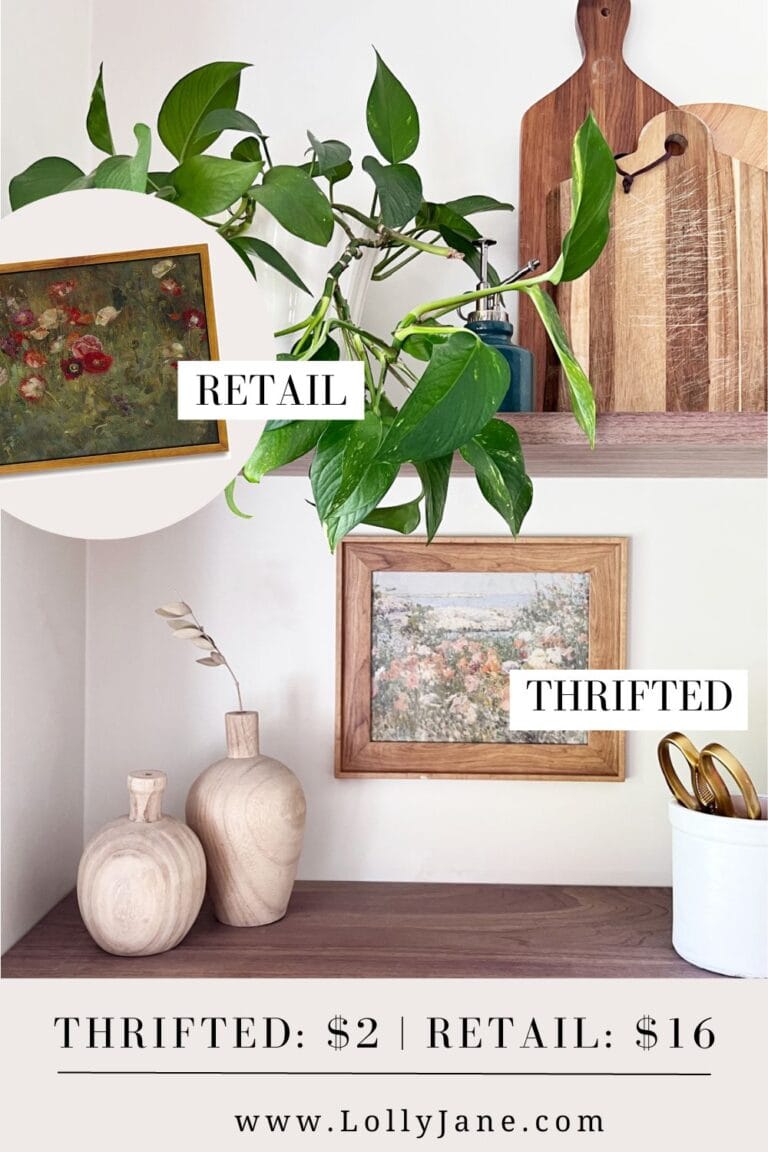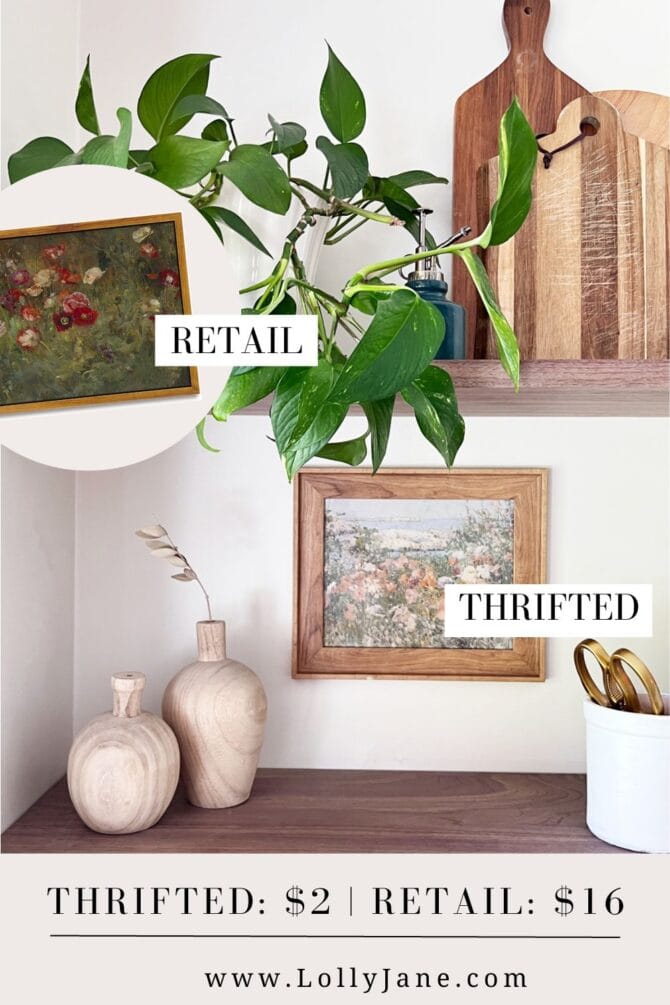 WC FRAME $2 + WC FRAME $3 | RETAIL FRAME #1 + RETAIL FRAME #2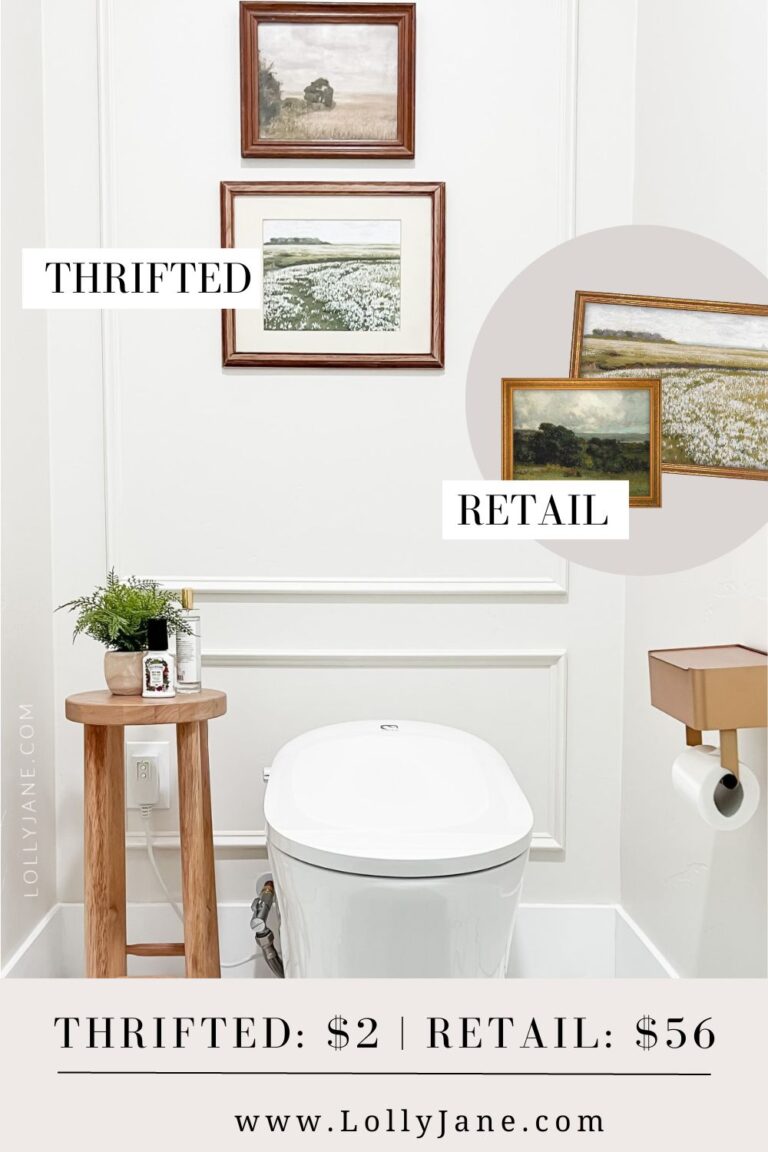 THRIFTED WICKER BASKET $2 | RETAIL BASKET $36.77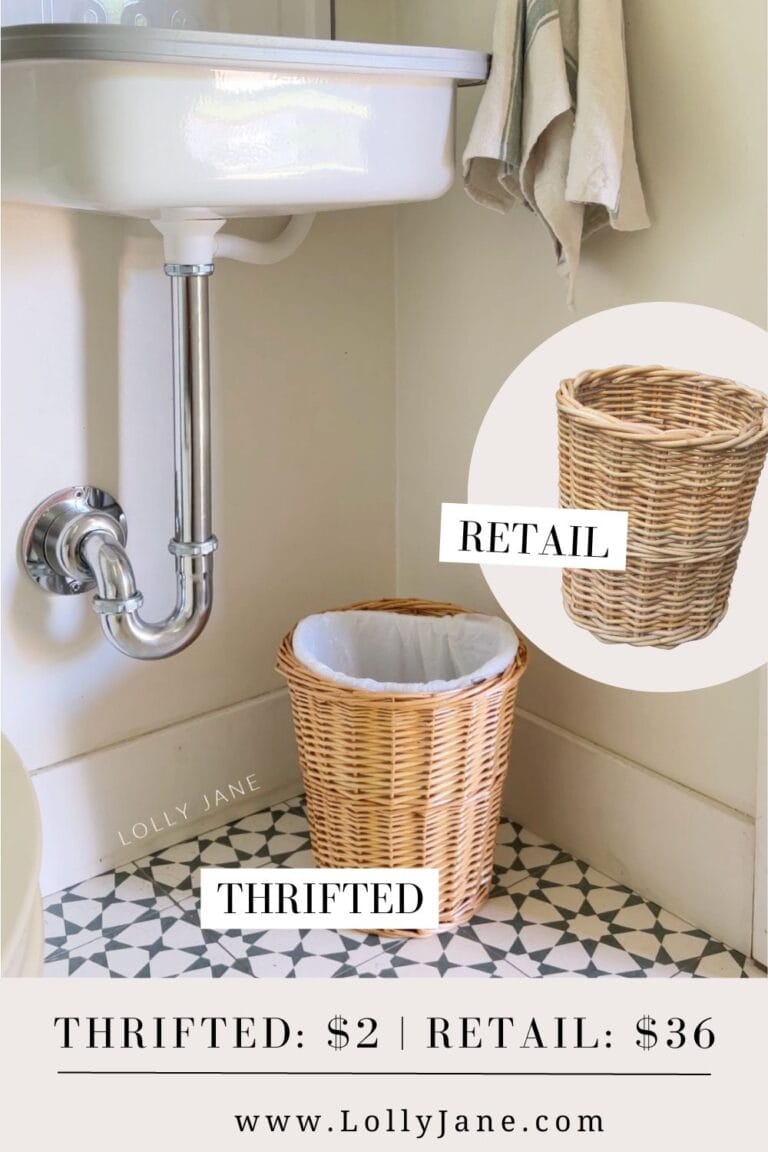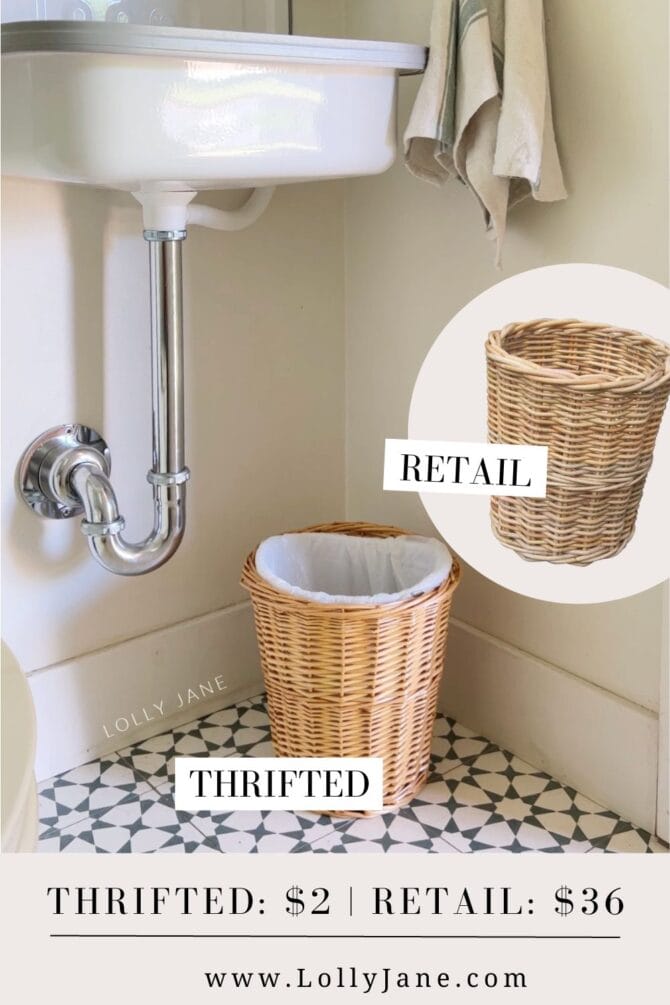 THRIFTED VASE $2 | RETAIL VASE $29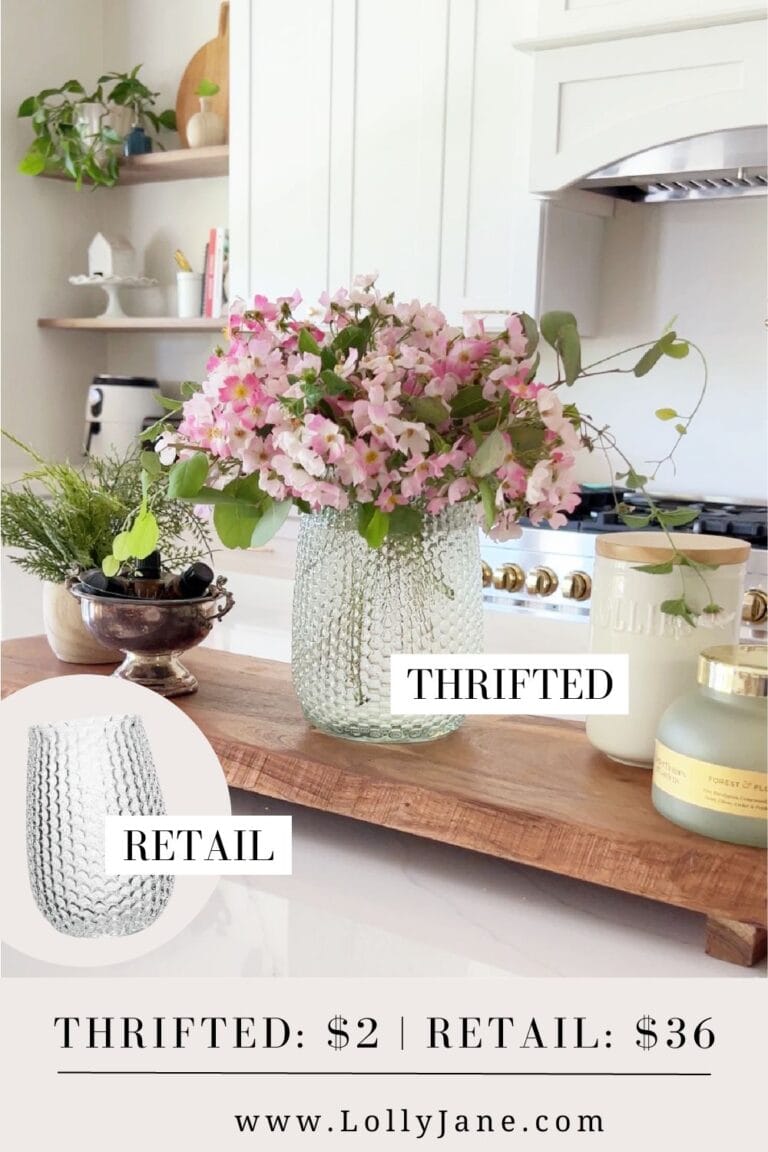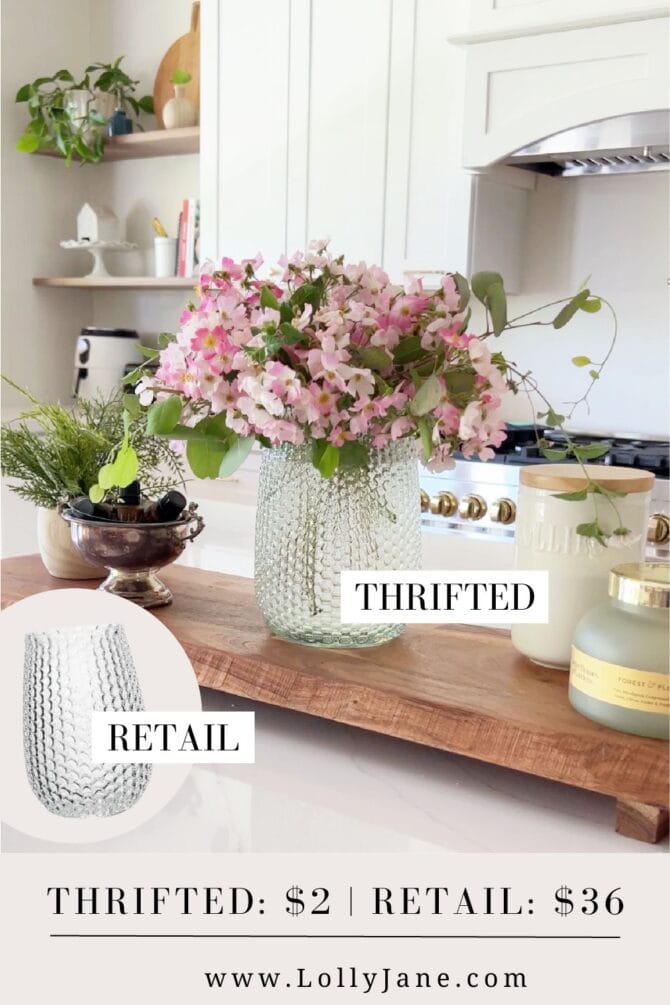 We plan on sharing thrifted finds weekly here on the blog plus across our social media channels so come back to see what we find!