fizzy patriotic drink free printable tag
Tomorrow is Labor Day! I love all of the holidays supporting our country and patriotism. The 4th of July is my absolute favorite holiday, ever. I love everything about it. What is represents. The food. The colors. The food. The fireworks. The food. And fun beverages! So I made this tag for a fun fizzy patriotic drink, a free printable for YOU to help spread the patriotic cheer! My cute neighbor and visiting teacher, Dana, brought this over to me with a note explaining how to put it together. I told her of course it'll make it on the blog (;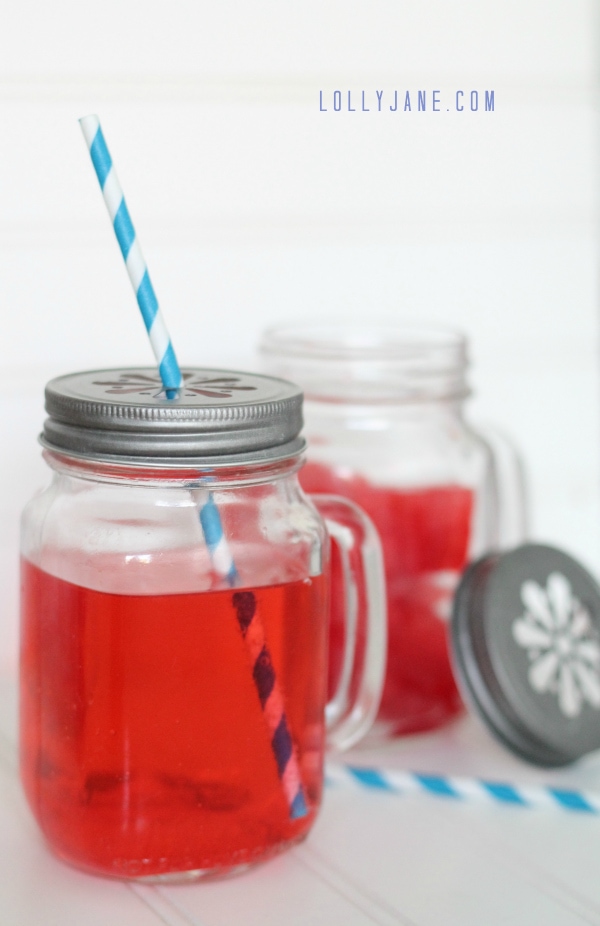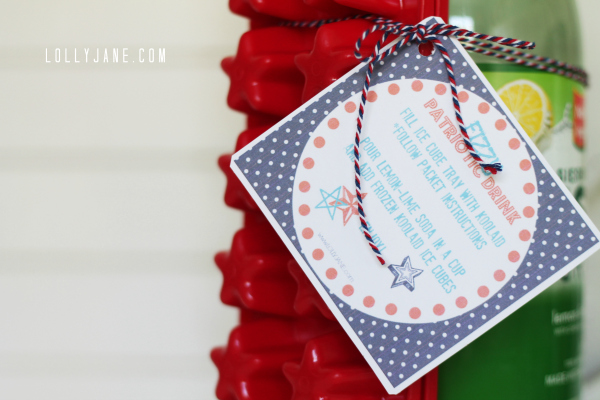 There's a pack of Koolaid washi-taped onto the back of the tag for convenience. All you do is mix the Koolaid to its package instructions. Pour it into these cute star shaped ice cube trays and freeze overnight or until firm. Plop them into lemon-lime soda and after 5 minutes, it'll be the perfect fizzy fun drink, yum!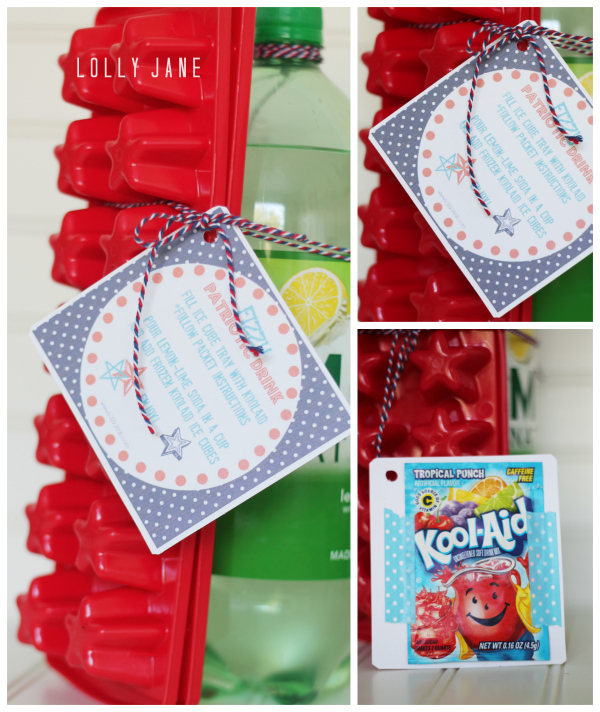 Who doesn't love a cute patriotic pick me up? Sure made me feel good knowing Dana was thinking of me and my kids!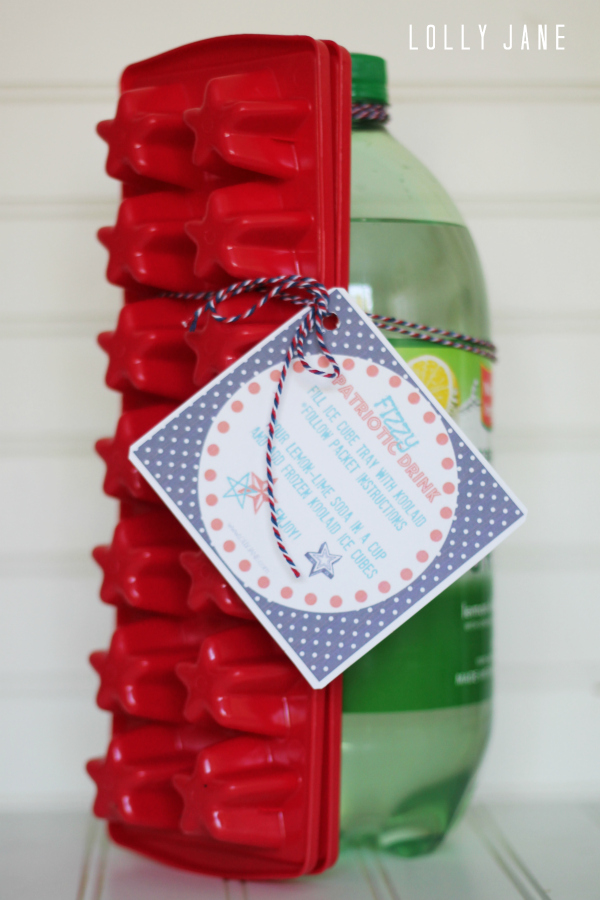 Do you have any Labor Day plans? Maybe a fun BBQ planned where you can give this as a host gift or have it prepared ahead for fun drinks!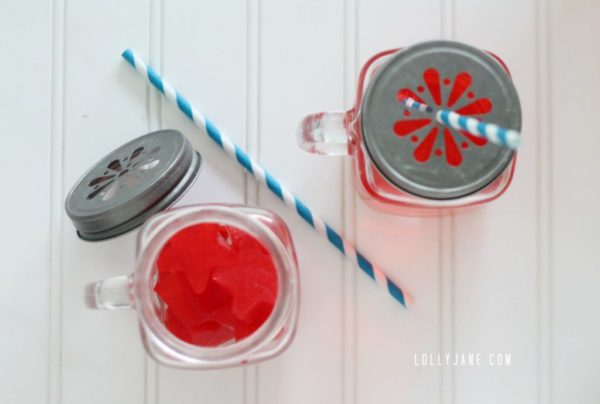 Visit all of our 4th of July ideas plus more holiday projects as it's nearly fall, y'all! Happy Labor Day!!