Remember when we inherited a whole slew of decor + furniture from our grandparents? Well in the lot of vintage pieces were these cute wooden twin stools, perfect for the bathroom to help our littles reach the faucet… or so we thought! Over the past few years my shiny lacquered stool has chipped away from water damage and now shows flakes of lacquer missing. I have been wanting to paint it for some time and decided to jump on the nautical striped trend so with the help of FrogTape, Kristi and I revamped this little stool in under 15 minutes. (Yes, we said fifteen minutes. We even have a video to prove it. Haha!)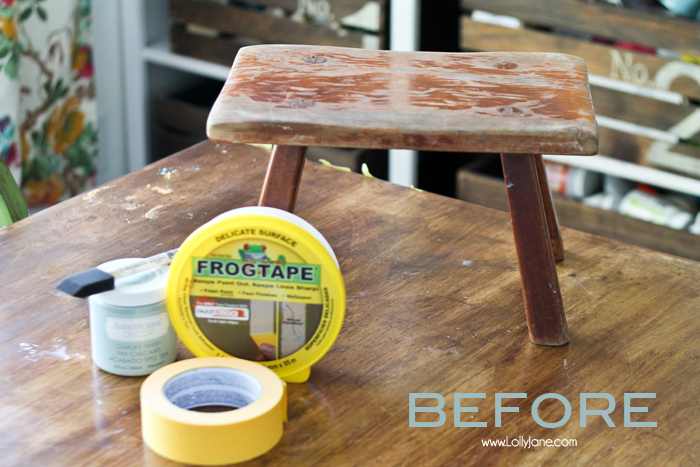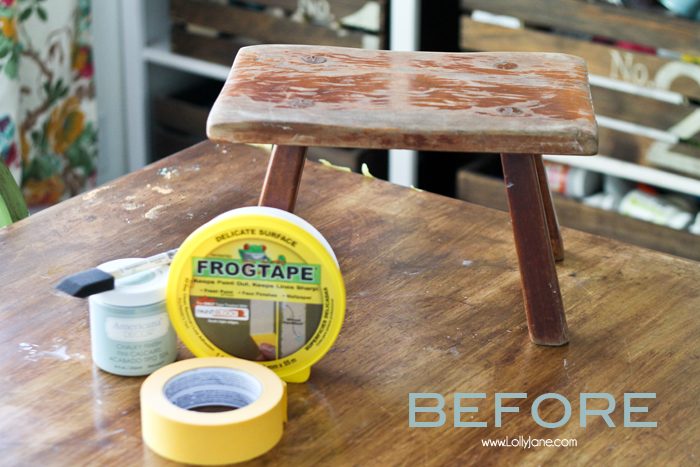 Here's a quick before!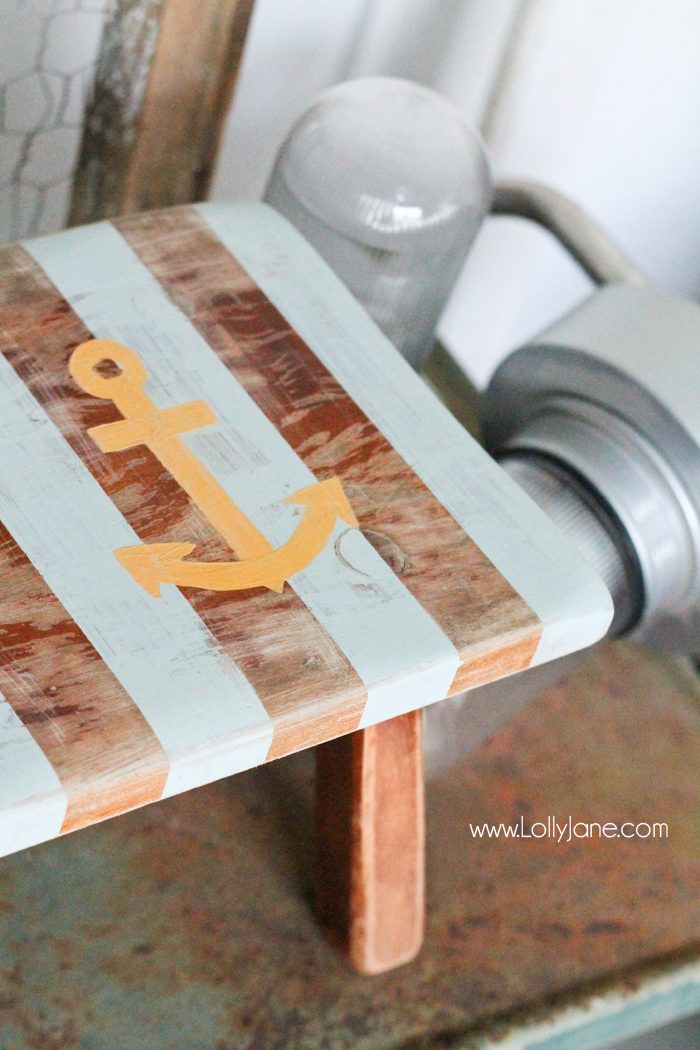 To avoid sanding (we're "lazy crafters" as we admitted in the video below! LOL) we used a thin layer of DecoArt's chalky paint. Take a peek!
As you can see in the video tutorial, we just eyeballed it and placed strips of delicate surface
FrogTape®
across the top of the stool and repeated until it was covered. We applied the chalky paint finish over the tape and before it was even dry (that is how awesome FrogTape®is!) we pulled it right off to reveal clean, straight-as-an-arrow lines, bleed free!
We then free handed an anchor over the stripes to finish off the nautical look we were going for: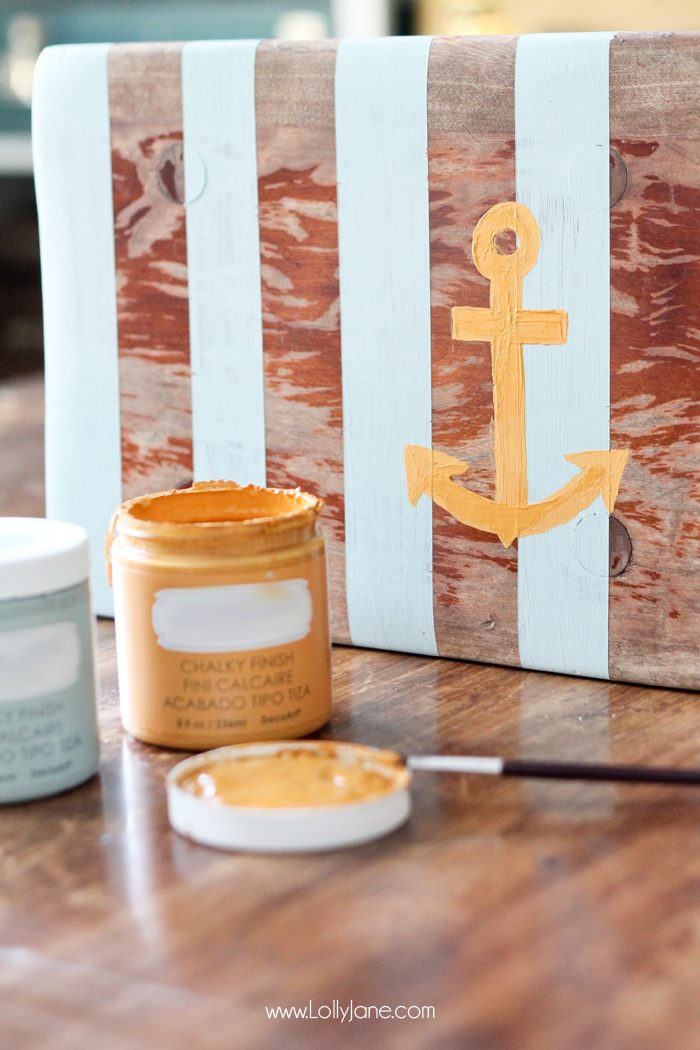 Of course we cannot resist distressing the edges of furniture a bit (it's a sickness, really. ha!) but after the anchor was dry we sanded over the entire stool a bit (to blend the flakey lacquer with the paint) and over the edges of the stripes. We also sanded the stool legs a bit to match.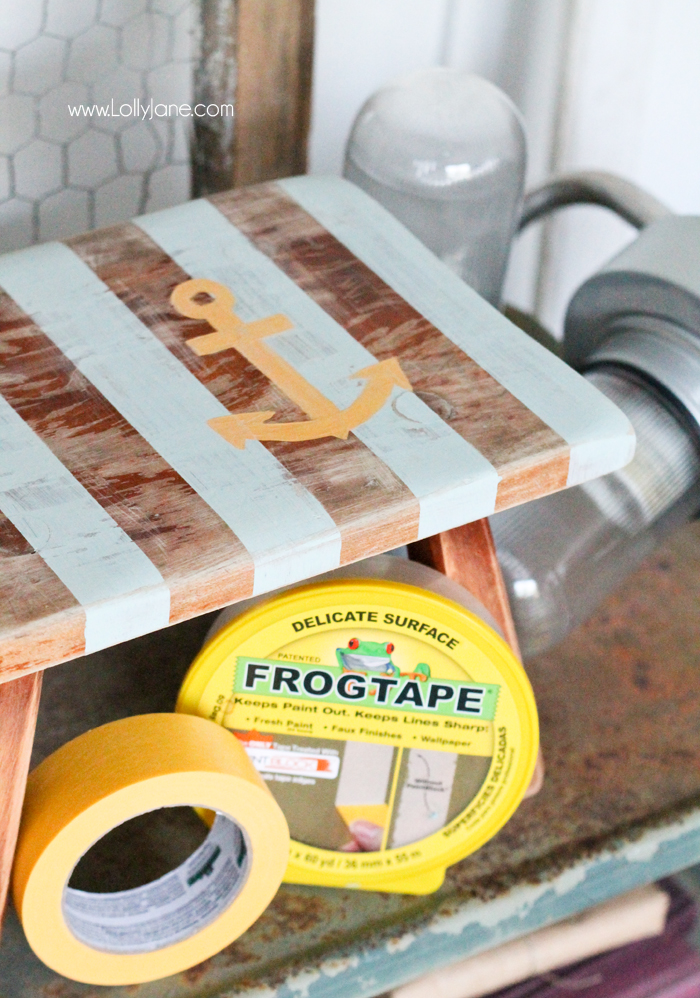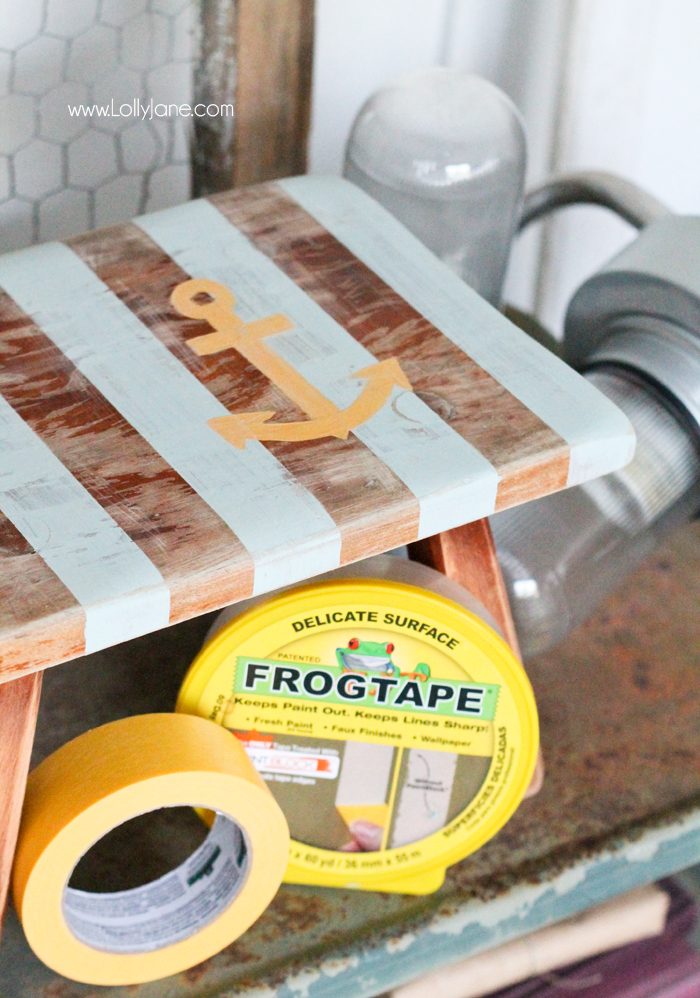 Why do we love FrogTape® so much? Why is it so awesome and dare we say, the BEST painters tape ever? Yes we do say that and you know why? FrogTape® is the only painter's tape treated with PaintBlock® Technology. (Psst! PaintBlock is a super-absorbent polymer which reacts with latex paint and instantly gels to form a micro-barrier that seals the edges of the tape… which means it prevents paint bleed. Aka: awesome for lazy crafters like us!)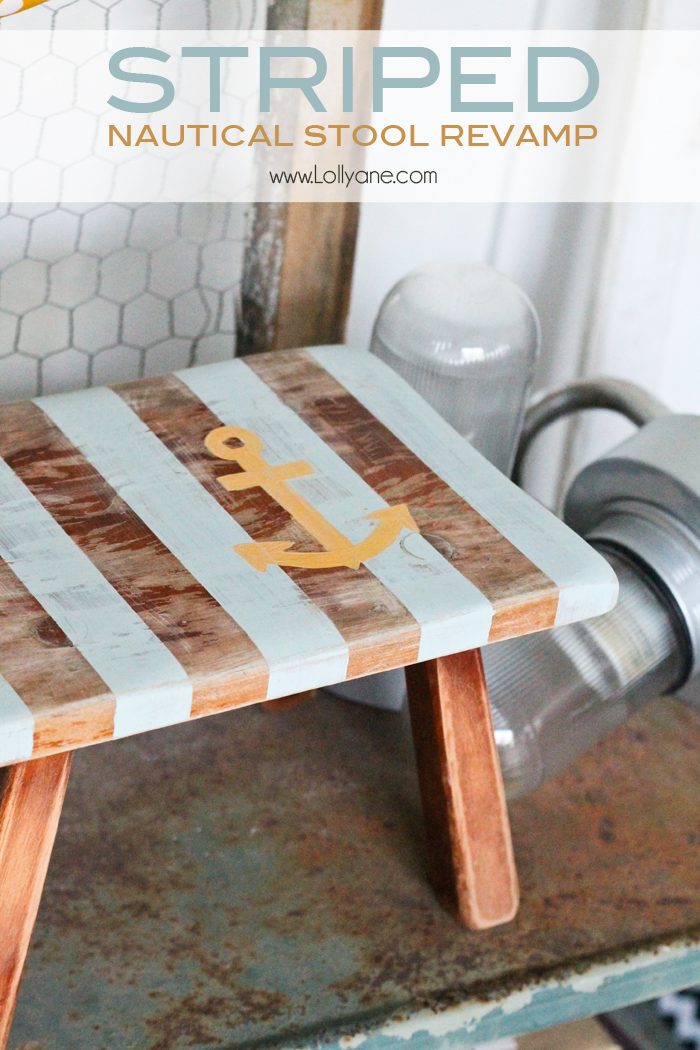 So what DIY project could you create using FrogTape®? For TONS of creative ideas and inspiration, check out FrogTape® how-to and tweet with them on Twitter!