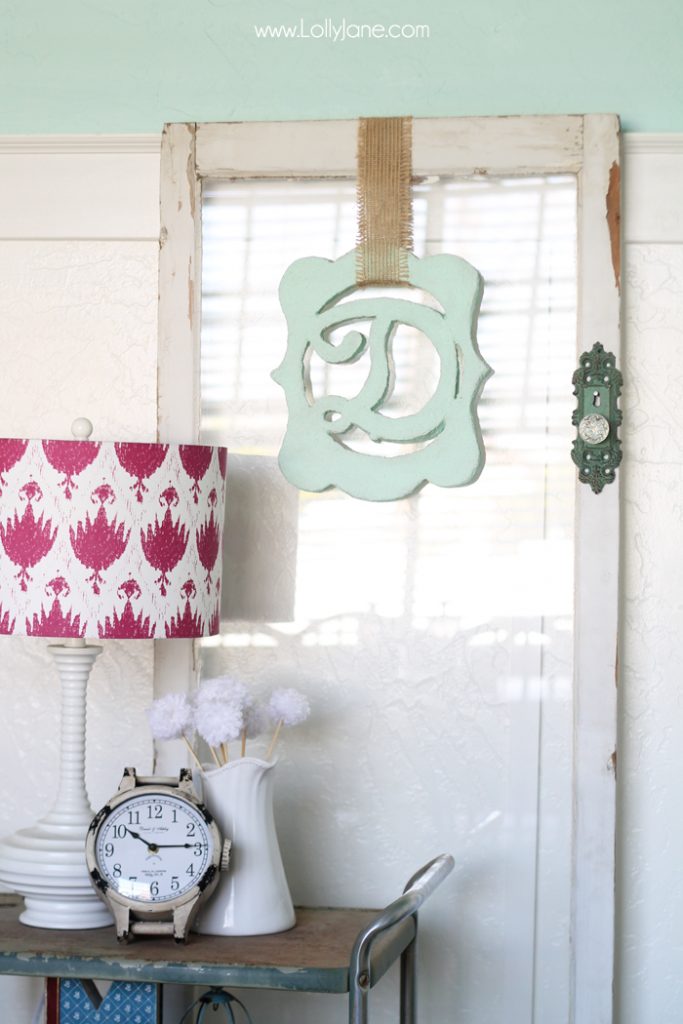 Inspired by La Dee Dah Art's wooden monogram I saw via Pinterest, I wanted to recreate it but didn't want to bust out the jigsaw so I looked around my craft hoard and saw that I had a slab of styrofoam. Paired with a styrofoam cutter tool, MagiKoat and chalky paint, I got to work!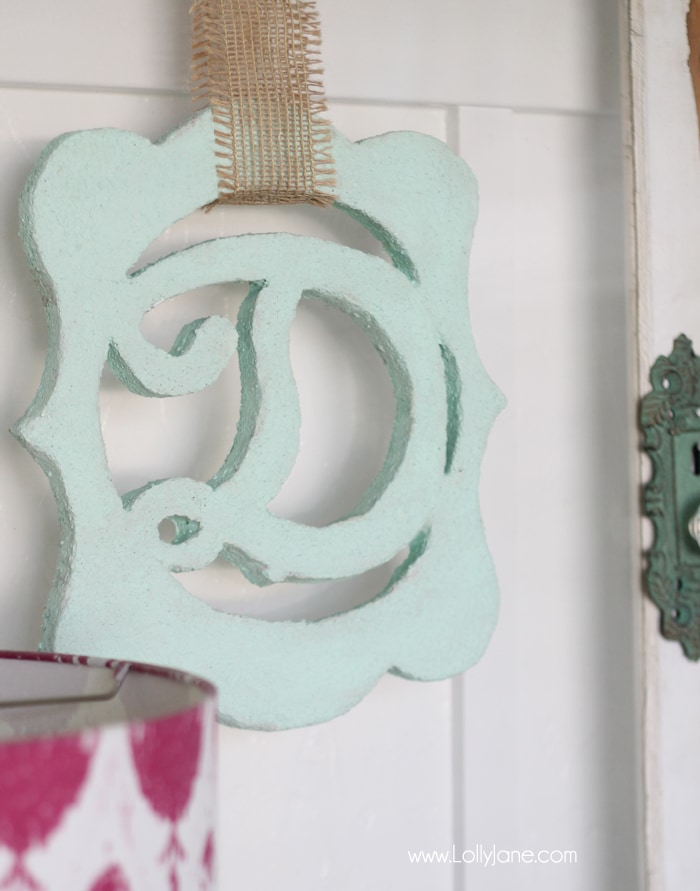 Have you guys ever tried MagiKoat? Seriously, coolest product eveeer!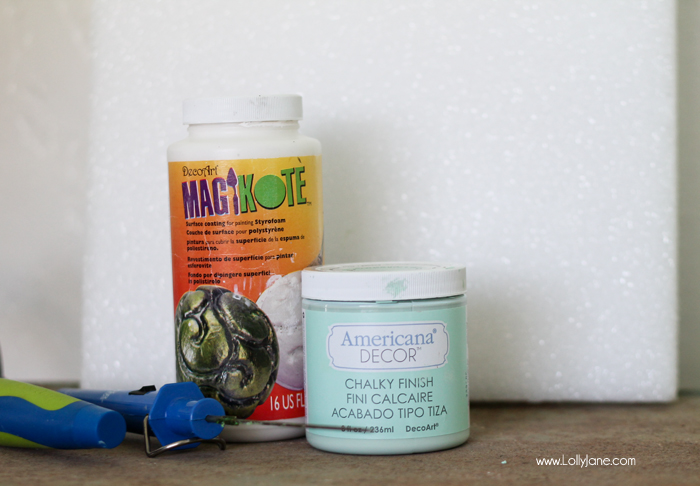 We carved styrofoam (traced a funky frame we had on hand) then added 2 heavy coats of MagiKoat over it (letting it dry outside for a few hours in between coats) then painted a coat of DecoArt's chalky paint finish (in Refreshing color) over the whole thing. The chalky paint went on like buttah! Our monogrammed D decor now looks like it is plastered… except it's easy to hang because it weighs nothing! 😉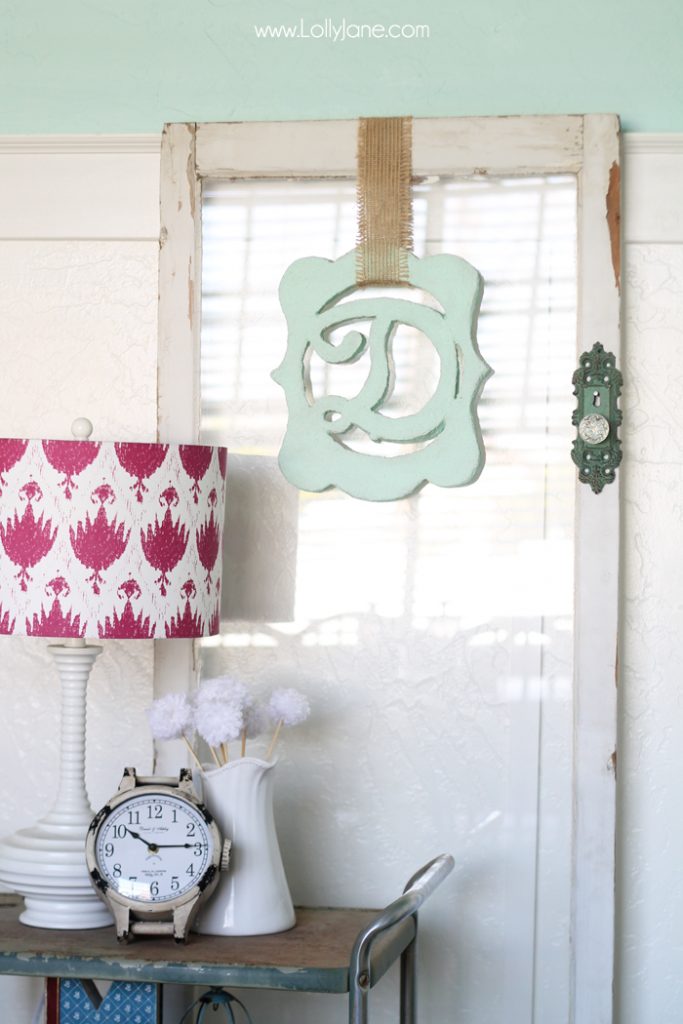 We hung it with a strip of frayed burlap in our recently concrete-floored craft space and it matches the floors perfectly! Such a fun project and although it is a bit time consuming because of dry time, it is a fun addition to our everyday decor! Here's a few other projects we've done using chalky paint… we seriously LOVE chalky paint!
How to chalkboard ANY surface in ANY color: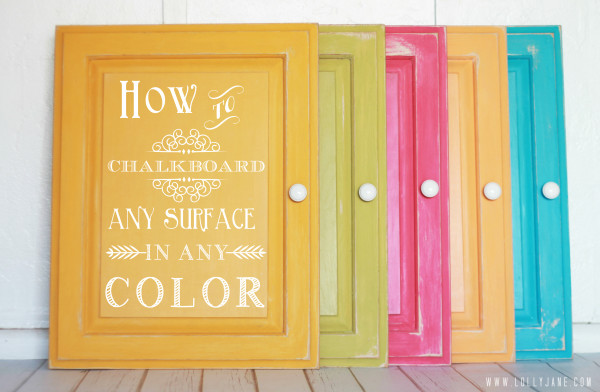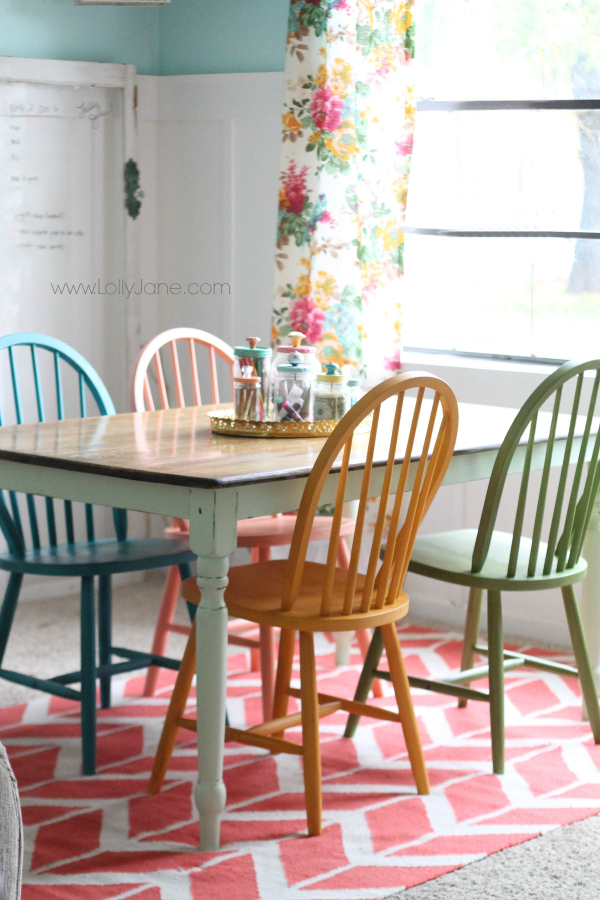 Be sure to hang with us on Insta for the current craft room floor saga where these cute chalky chairs sit… and by saga we mean cramming-for-a-magazine-photo-shoot, (that was thankfully shot this morning! Phew!) We tore out the gross carpet and painted the floors instead- can't wait to share the reveal! XO